If you're coming to my house for Christmas, just look surprised when you pull one of these out of your stocking, ok?
I've been wanting to whip up a batch of spoon butter for a while, since all my wooden spoons are looking pretty parched. A little Christmas crafting seemed like a good excuse to finally make it. Here's the nice thing about spoon butter as a stocking stuffer. Everybody can use this stuff - from the family chef to the family blacksmith or handyman. Any wooden utensil that has seen a lot of use (great-grandmas's knife handles, my husband's vintage hammer collection, my beloved chopsticks...) can really benefit from a good occasional spa treatment.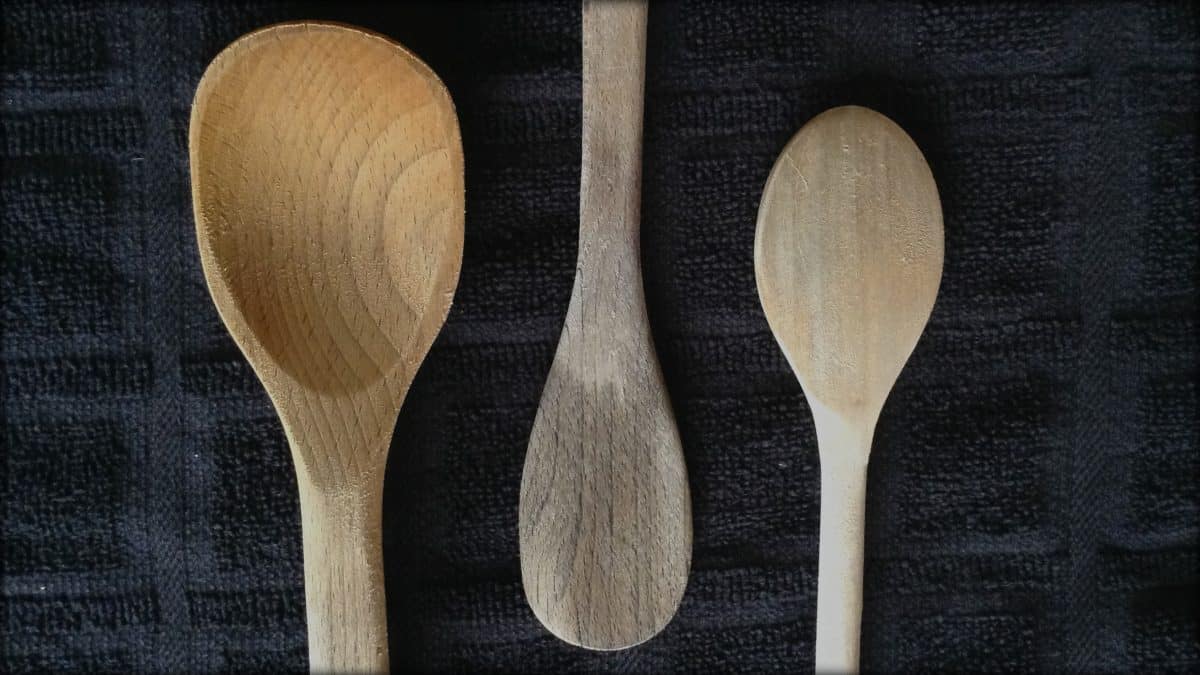 There are only two ingredients in spoon butter. Beeswax, and an oil of some kind. Now, almost every recipe for spoon butter seems to call for mineral oil. But I'm not big on slathering petrolium product on utensils that touch my family's food. I opted instead for grape seed oil, since it was on sale, and on my list of good alternatives. Some other good options are coconut oil, walnut oil, or flaxseed oil.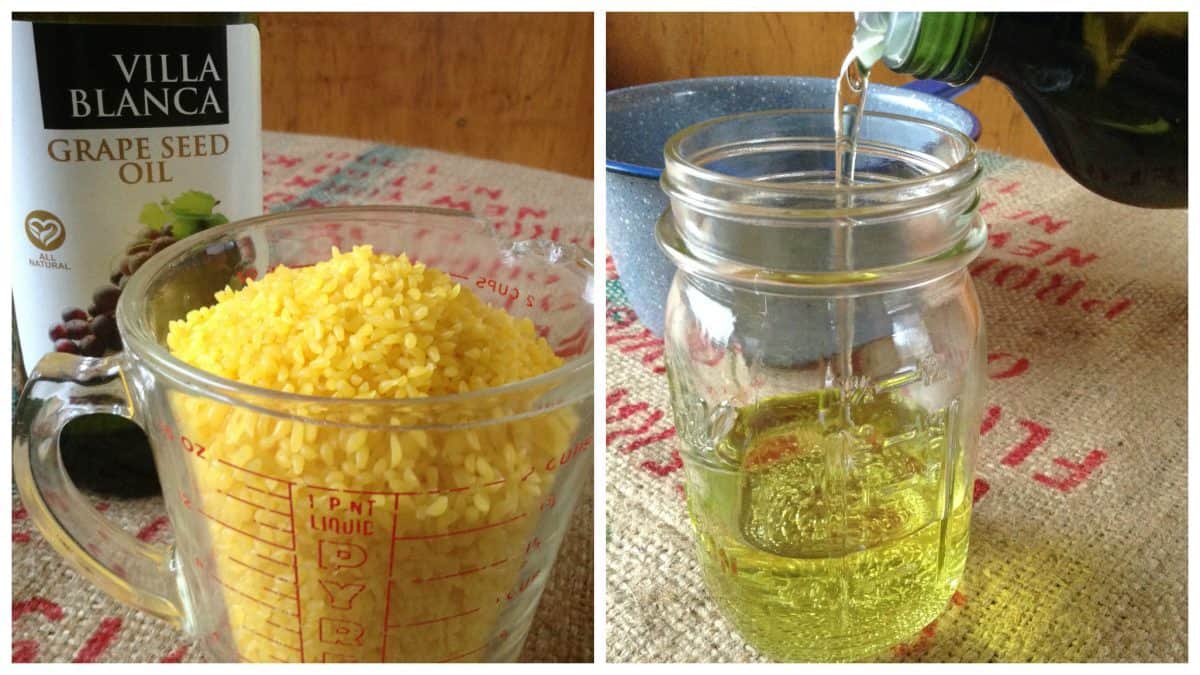 You want a 1:3 ratio of beeswax to oil. For this batch, I used:
1 cup Grapeseed Oil
1/3 cup of Beeswax Pastilles (These ones are organic, and affordable)
You can also use a chunk of beeswax instead of the pastilles, and measure the proportions by weight - but these little pellets just make it so easy. Aside from that, all you need is a glass jar that will sit comfortably in a saucepan, or a small double-boiler. I used one of my thirsty wooden spoons for stirring, since I figured it just gives the moisturization process a head start.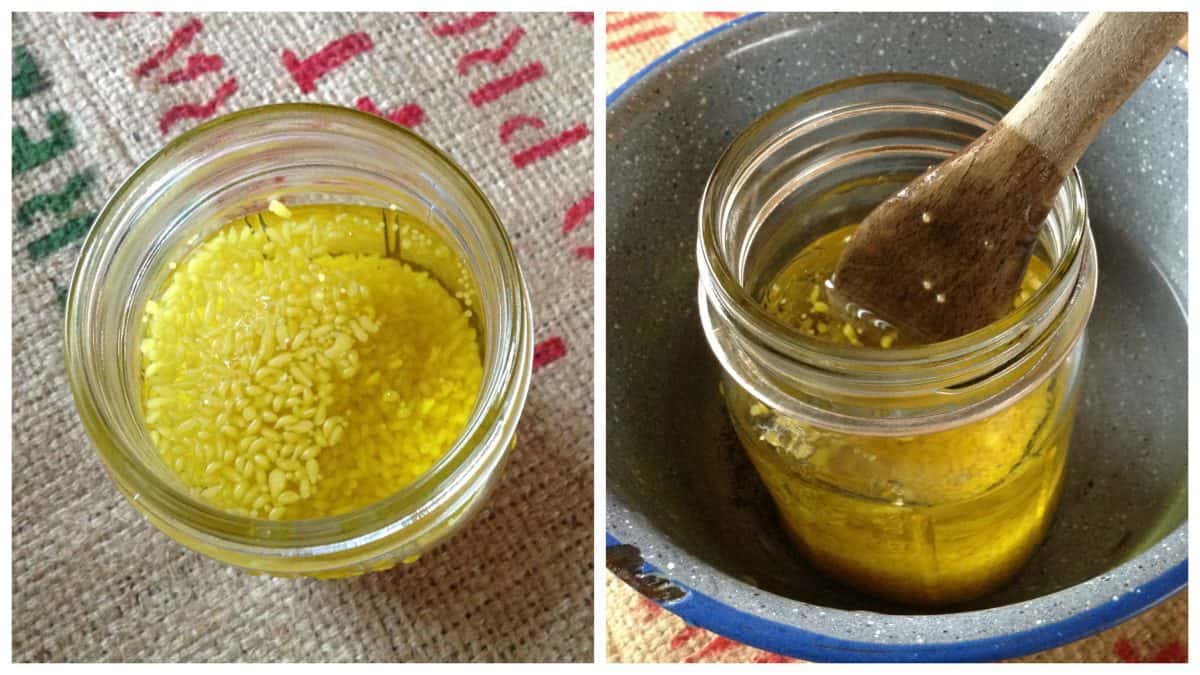 Pour your oil and beeswax into the jar, and set it in a pan half-filled with water, over low heat. You'll want to stir fairly continuously, but this is going to take a while. Go make a cup of coffee or some hot cocoa.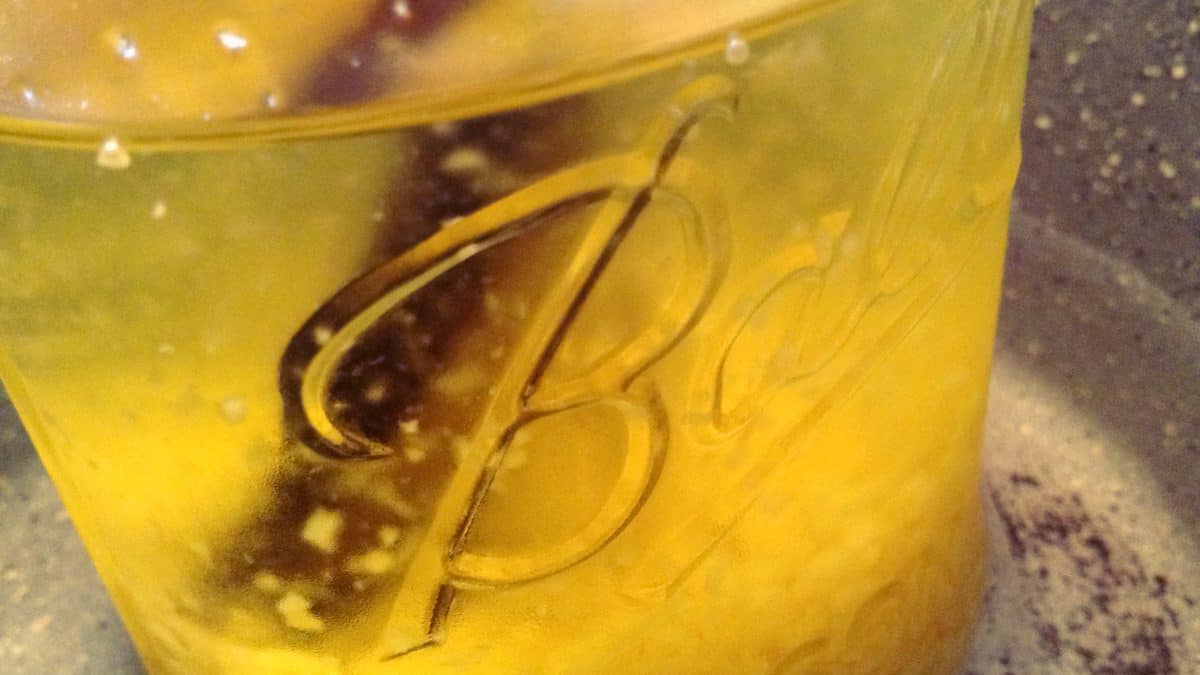 Eventually, those little beeswax pastilles will start to clump together, and you'll know you're not far off.
If you're making these as gifts, and not leaving the butter to firm up in the melting jar, you'll want to make sure that your cute little gift containers are clean, dry, and ready for pouring the liquid butter into.
Keep stirring the concoction until every tiniest bit of beeswax is melted, and you have what looks like perfectly clear oil.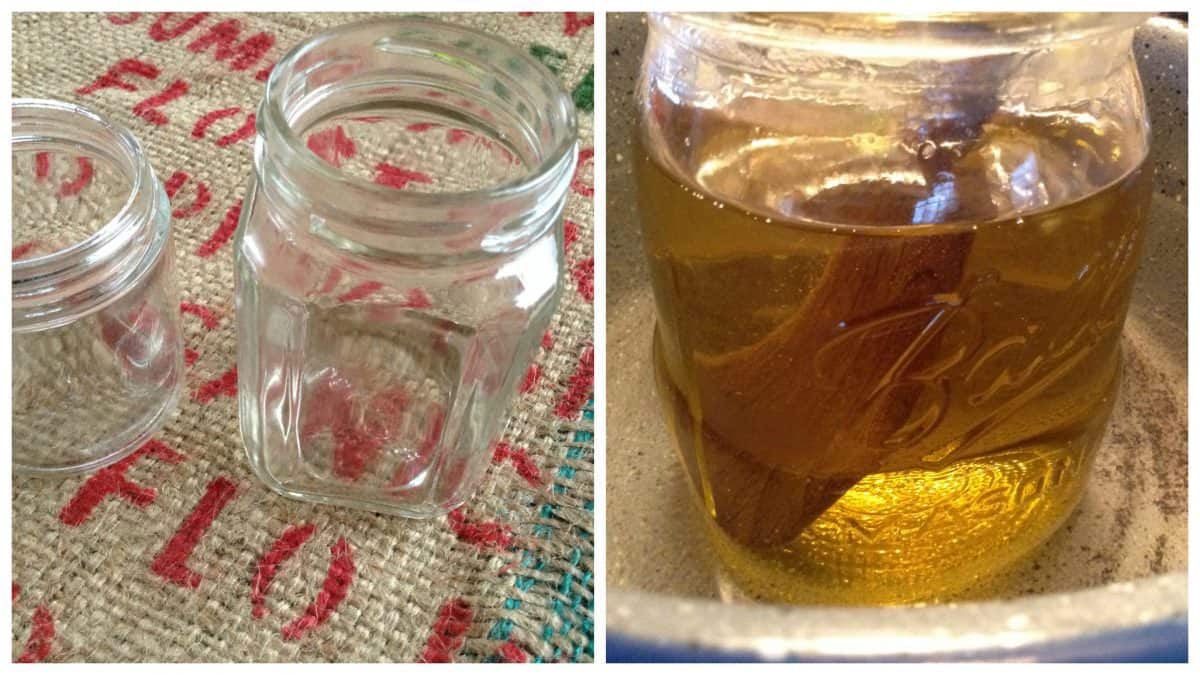 The butter will shrink just a smidge, rather than expand, as it cools. So go ahead pour the melted butter into your jars, filling them as full you want them.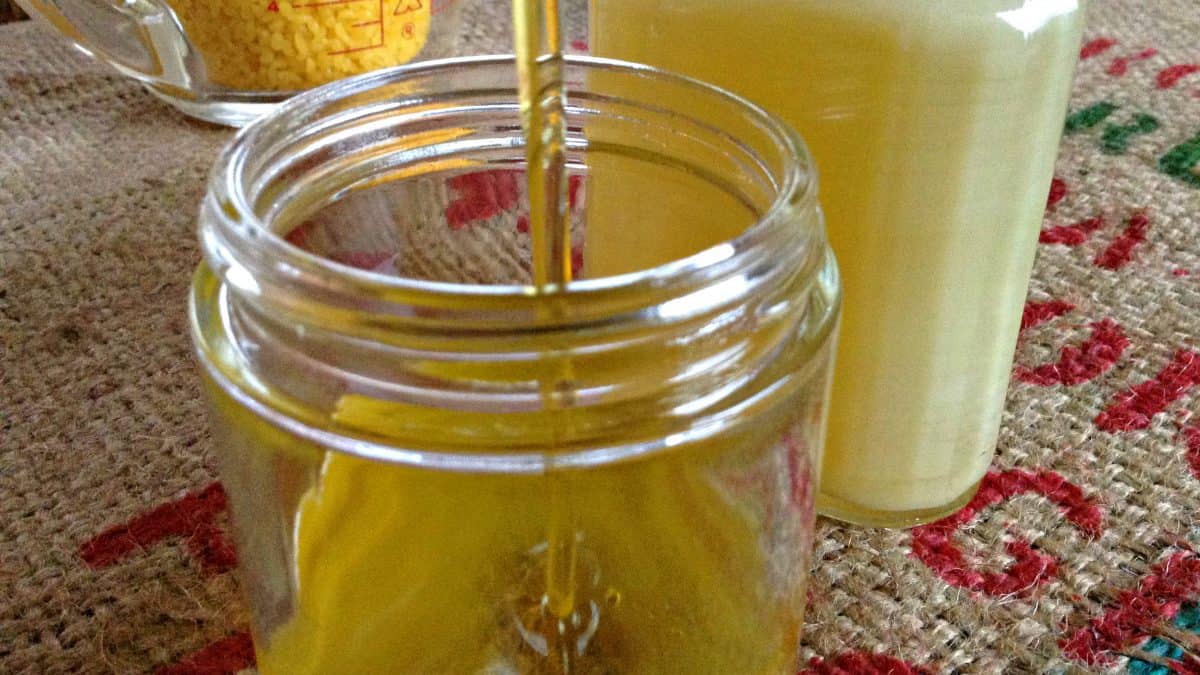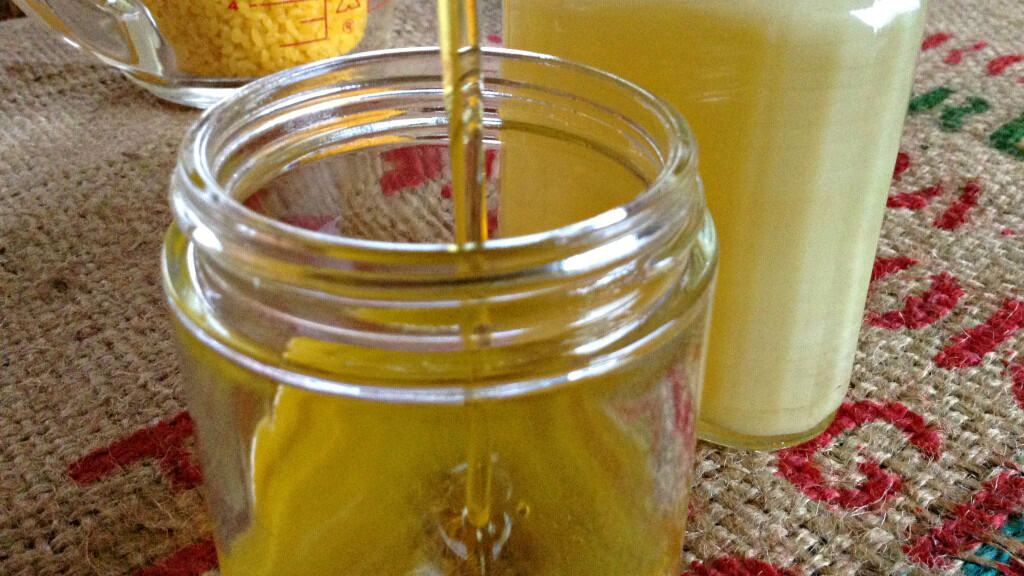 While they cool, it's a good chance to make labels. Feel free to download these ones if you like. Printing on natural or festive-looking cardstock works well!
Once the butter fully cools and sets, you can put the lids on, and decorate those little cuties. Get out the scrap basket and have fun - this is the best part!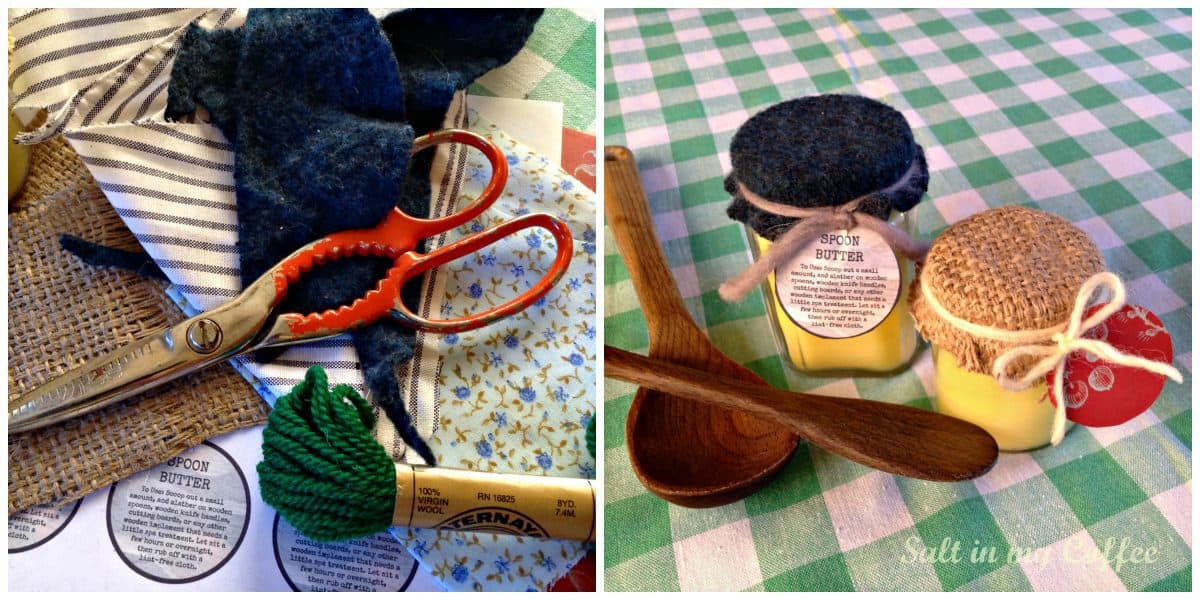 To use the spoon butter, just take a little swipe (I like to use my fingers, but some people use a rag or a bit of paper towel) and slather it well over each spoon, massaging it into the wood. You want to let them sit for at least an hour, but I like to go ahead and let them hang out overnight.
After they've had time to really soak it in, grab a lint-free rag and wipe them down, giving them a nice gentle buffing. The difference in appearance will astound you - especially if your spoons were as dry as mine!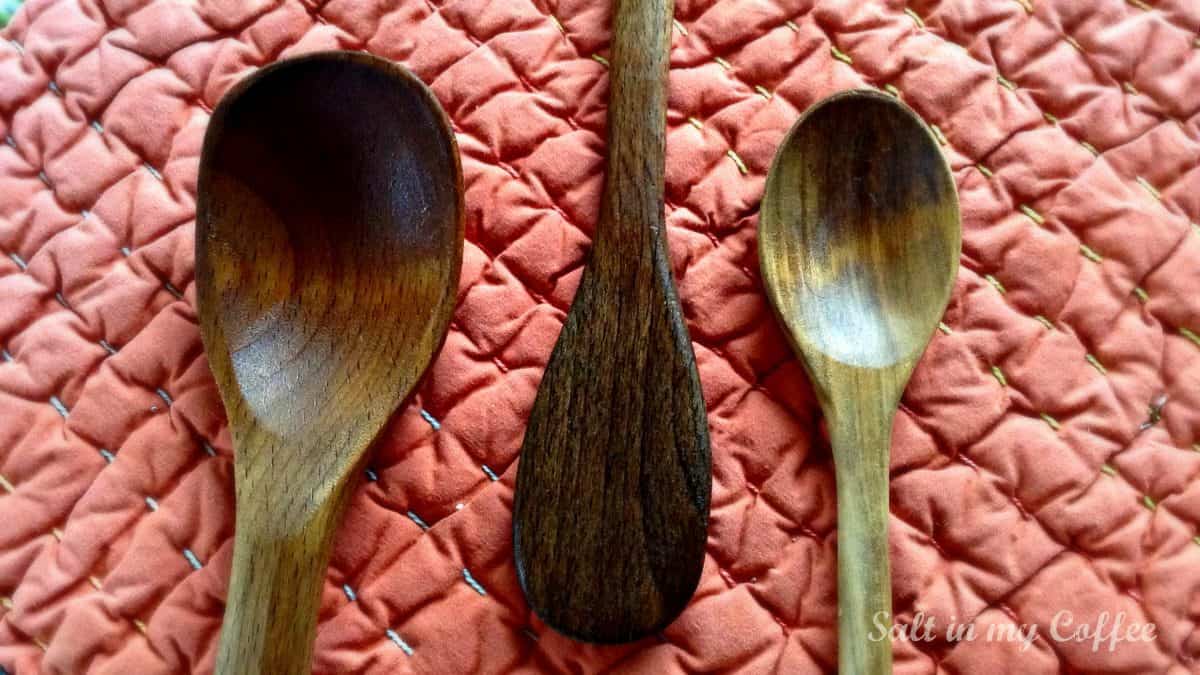 I'd love to see your own before and after pictures, as well as your creative ideas for decorating these little spoon butter gifts. Feel free to post your photos in the comments section below!