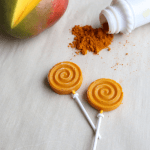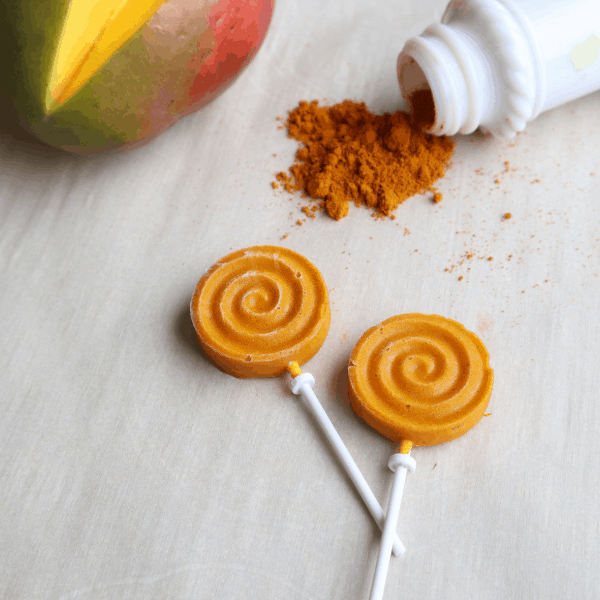 Print Recipe
Mango Turmeric Freezer Lollipops
These mango turmeric freezer lollipops pack a nutritional punch, and turn immune-boosting turmeric into a kid friendly treat!

Peel the mango, and roughly chop it into chunks small enough to easily blend.


Add all ingredients to a small blender or magic bullet. Blend until smoothly pureed.


Place mold on a cutting board or baking sheet, then insert popsicle sticks in popsicle molds.


When molds are all filled, carefully lift the cutting board or baking sheet and gently lift and drop on the counter a couple of times to get out any air bubbles.


Place the mold flat in the freezer for about 90 minutes or until freezer lollipops are fully hard.