Overwhelmed with a big haul of garlic scapes and don't know what to do with them all? Here are some great ways to use that harvest…only a couple of which have anything to do with pesto! 😉
---
I had just finished harvesting the garlic scapes from my small garlic bed, and was agonizing over what to do with them all, when guess what showed up in my CSA this week?
GARLIC SCAPES.
Two big bunches of them.
Sweet Beulah land. I'm determined not to waste any of my CSA share, but I have never tasted a garlic scape pesto I didn't hate, and what else is there to do with the curly little monsters?
I turned to a group of recipe bloggers that I know and love, and asked them for their favorite ways to use garlic scapes. To be honest, when I asked, I cringed a little bit because I truly expected to get deluged with 87 different garlic scape pesto recipes.
BUT - I was tickled to end up with some great ideas that I've never tried, and that sound downright delicious. (Beer steamed mussels, I'm lookin' at you!)
More than one of my friends at the CSA pickup were as uninspired as I was about what to do with those twisty bundles of scapes, so I'm looking forward to sharing this list of recipe ideas with them.
If you, too, have found yourself with a haul of garlic scapes that you're less than enthusiastic about, I hope you enjoy this list too!
What to do with garlic scapes
Lacto Fermented Garlic Scapes (Traditional Pickled Garlic Scapes)
Crisp fermented garlic scapes are so tangy and delicious. This step by step recipe will show you how easy it really is.
Check it out here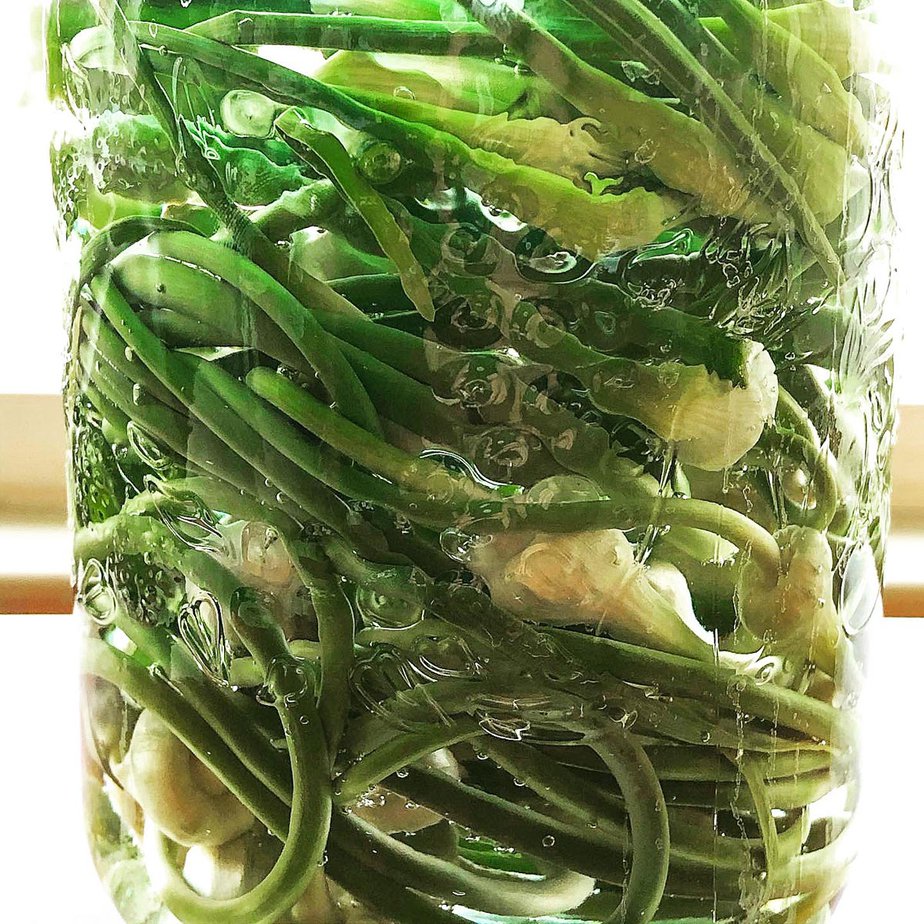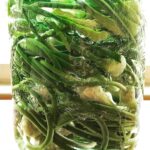 Sourdough Garlic Pull Apart Bread
This Garlic Sourdough Pull Apart Bread is loaded with multiple types of garlic, is so soft, yet crisp on the edges. This sourdough recipe is perfect for dunking in soups and impressing your friends
Check it out here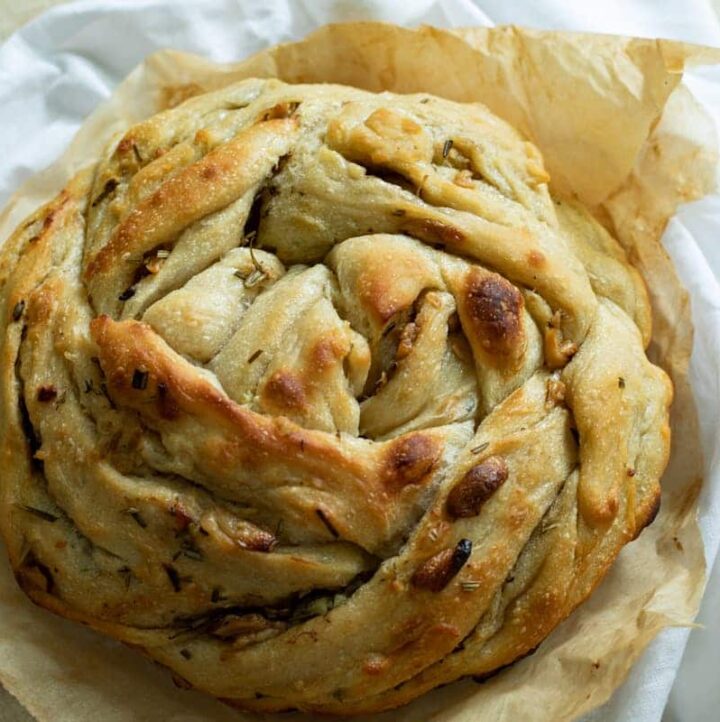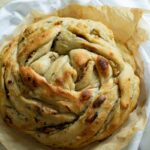 Garlic Scape Garlic Bread – Art of Natural Living
With an herb-y, garlicky flavor, Garlic Scape Garlic Bread is a delicious side for pasta, chili or soup. Super-easy and perfect for those CSA scapes!
Check it out here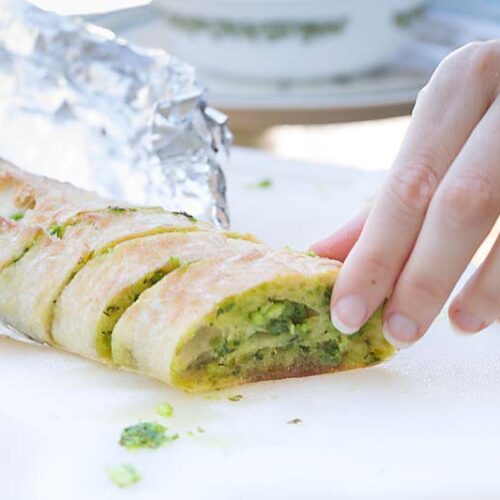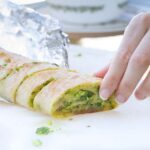 Beer Steamed Mussels with Garlic Scapes and Lemon
An easy appetizer or light meal, these beer steamed mussels tossed with garlic scapes and fresh lemon, are quick to make, and bursting with flavor.
Check it out here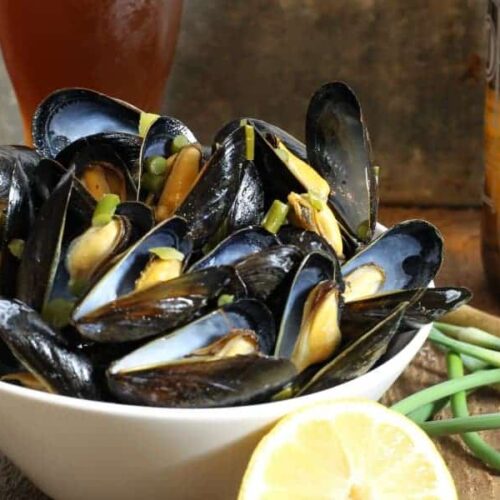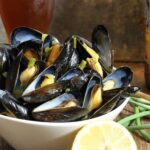 Garlic Scapes Cheddar Biscuits Recipe
Cheddar Biscuits -a garlic scapes recipe you are going to love! Even without a box mix, you can make flaky, soft & delicious biscuits every single time.
Check it out here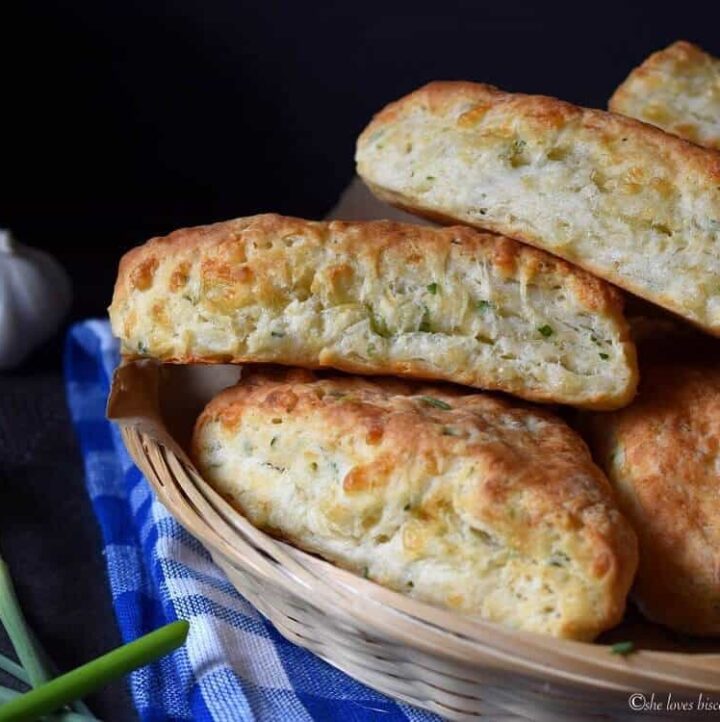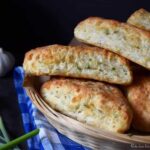 Roasted Asparagus with Buttered Shallots and Garlic Scapes
A simple yet delicious side dish with only six ingredients! These asparagus are full of flavor and wonderfully complimented with shallots and garlic scapes.
Check it out here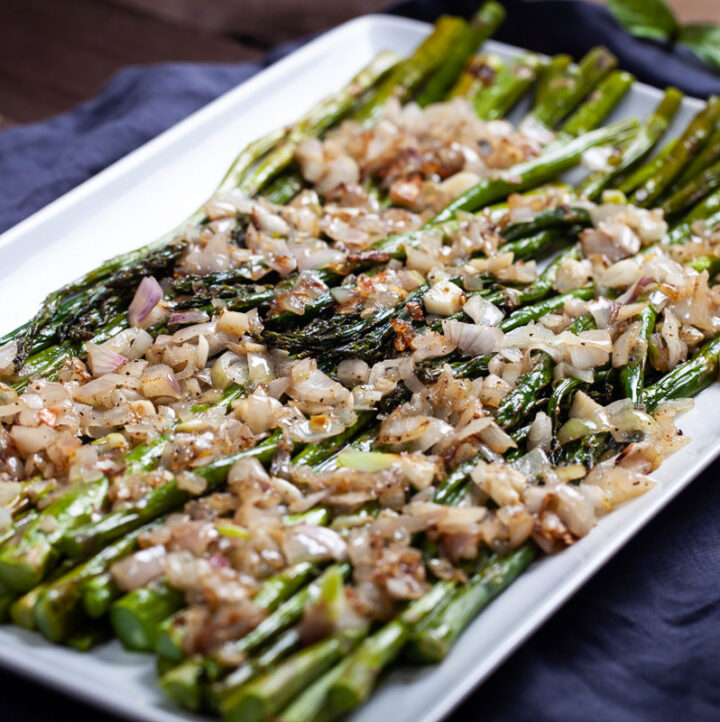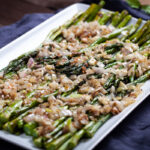 Grilled Garlic Scapes With Lemon & Parmesan
A quick summer side dish, these grilled garlic scapes garnished with lemon and Parmesan are a delicious addition to any BBQ or cookout.
Check it out here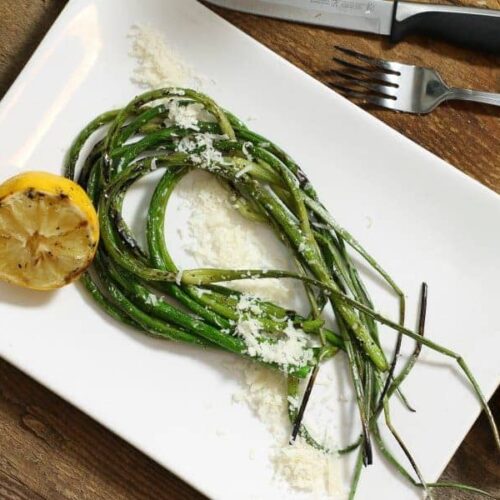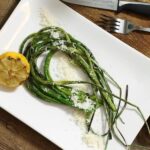 Italian Sausage, Bell Pepper and Garlic Scape Risotto
Italian Sausage, Bell Pepper and Garlic Scape Risotto is a rich and hearty recipe using lot of garden veggies!
Check it out here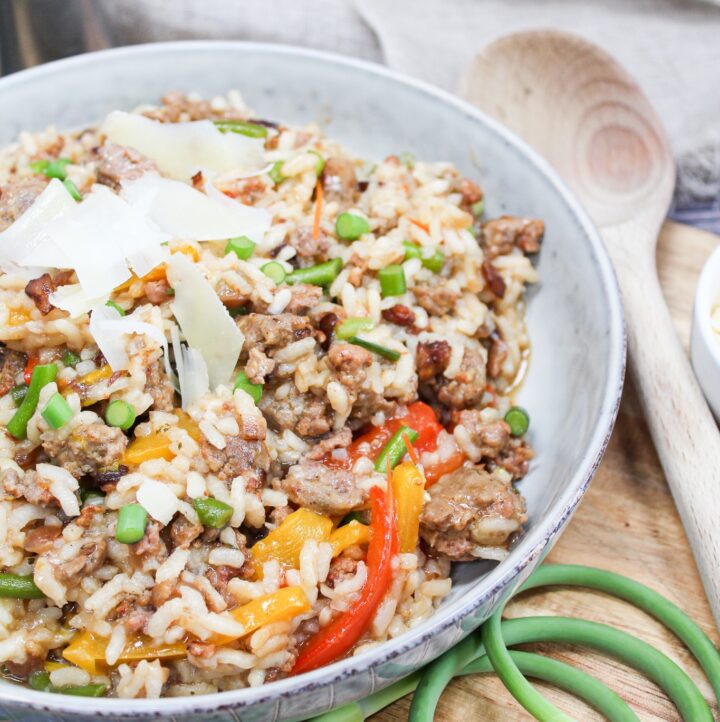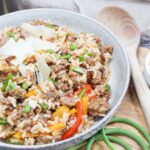 Wild Garlic Scape Pesto-- Vegan, DF/GF/NF, Top 8 Free
Wild Garlic Pesto Sauce is nut free and dairy free. Light garlic taste & a faux nuttiness making this a perfect nut filled pesto replacement.
Check it out here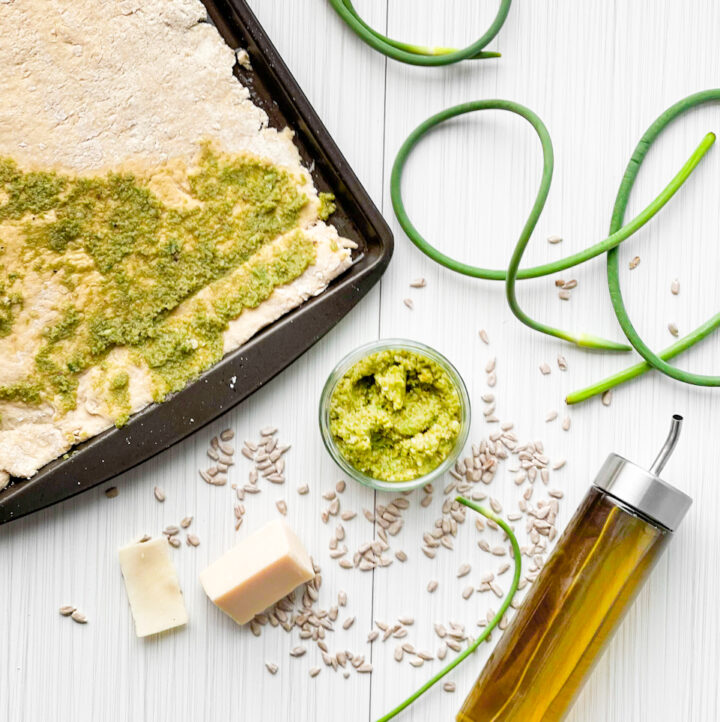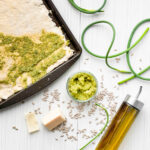 Garlic Scape Pesto
Garlic Scape Pesto is a unique pesto using almonds, Parmesan, salt, pepper, and olive oil. This pesto is delicious tossed with pasta, grilled veggies, or spread over fresh bread.
Check it out here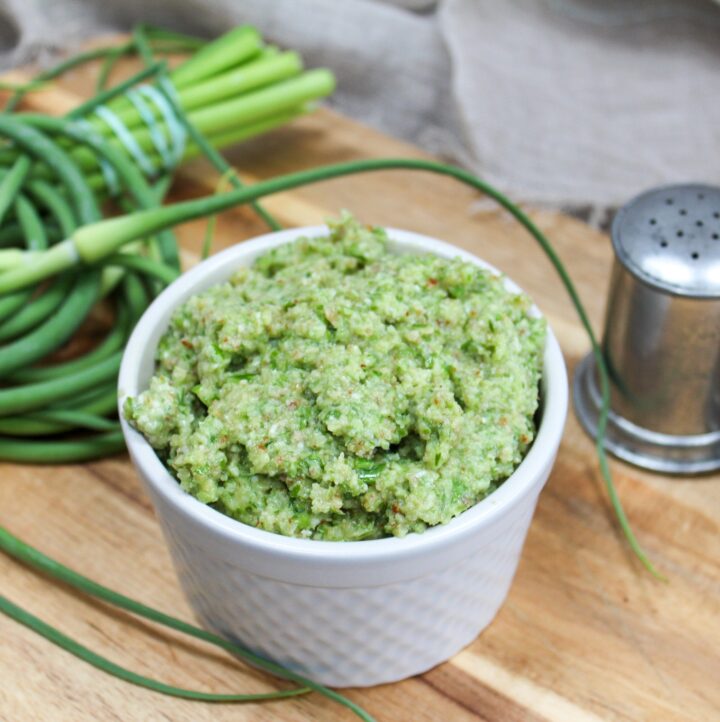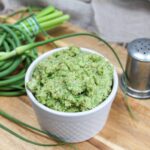 ---
You already know I'm excited about that mussels recipe! How about you? What would you make first?
If you have another garlic scape recipe that you just love, would you take a moment to share it with us in the comments? I'd love to hear about it!
Bon Appétit!