This gingerbread spice cake with mascarpone frosting makes a wonderful dessert for any holiday gathering, but it's also simple enough to make any time of the year, "just because".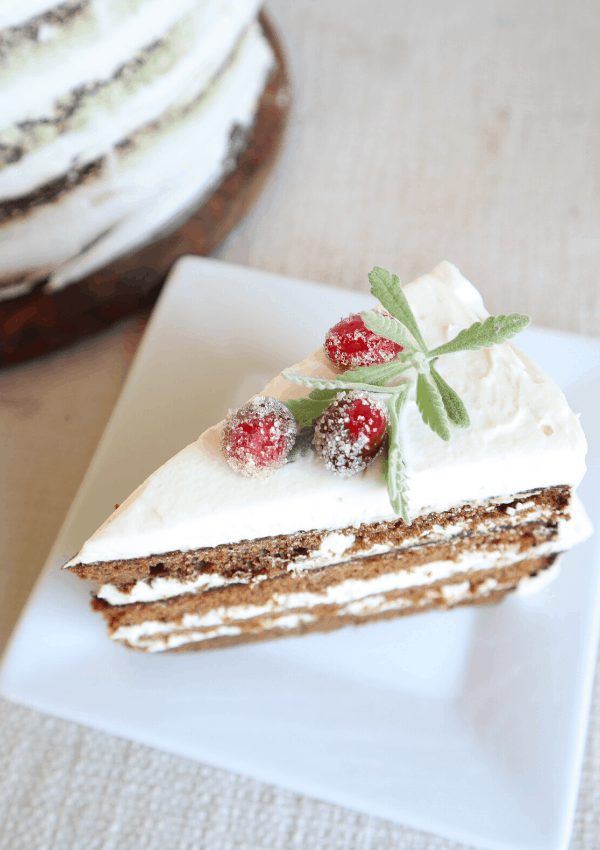 To create this recipe and post, I was sent samples of Florida Crystals' sugar products. All opinions are my own. For our full disclosure policy, Click here to learn more.
There's something about the flavors of gingerbread that just tastes like Christmas to me. Perhaps it's because in our generation, gingerbread usually came to us in the form of gingerbread cookies - a decidedly Christmastime tradition.
Interestingly, in the 1800's, gingerbread was a common cake flavor, and was made throughout the year on a regular basis. Most of my cookbooks from the Nineteenth Century have a least three different recipes for gingerbread cake, to meet any budget and skill level. Gingerbread was a beloved staple, and personally, I'm all in favor of bringing it back!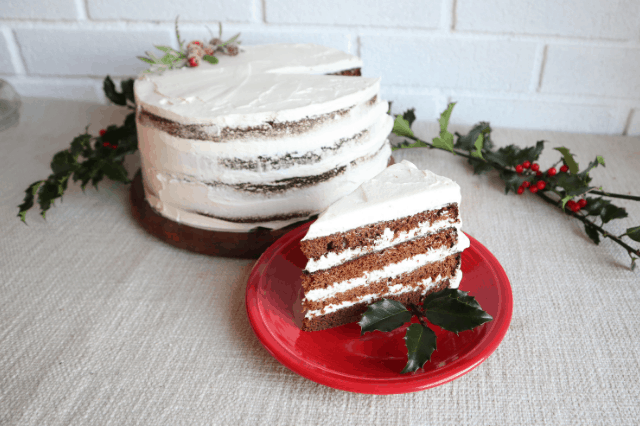 When I was invited to enter the Florida Crystals Blogger Recipe Challenge, a festive gingerbread recipe was what immediately came to mind. This recipe had its jumping-off point in a well-loved gingerbread recipe from a 1910 cookbook that I've been making for my family for years.
Since we're gluten-free, I've adapted it, but the ingredients are still simple, and I've also made recipe notes, so that it can be made just as easily with regular wheat flour.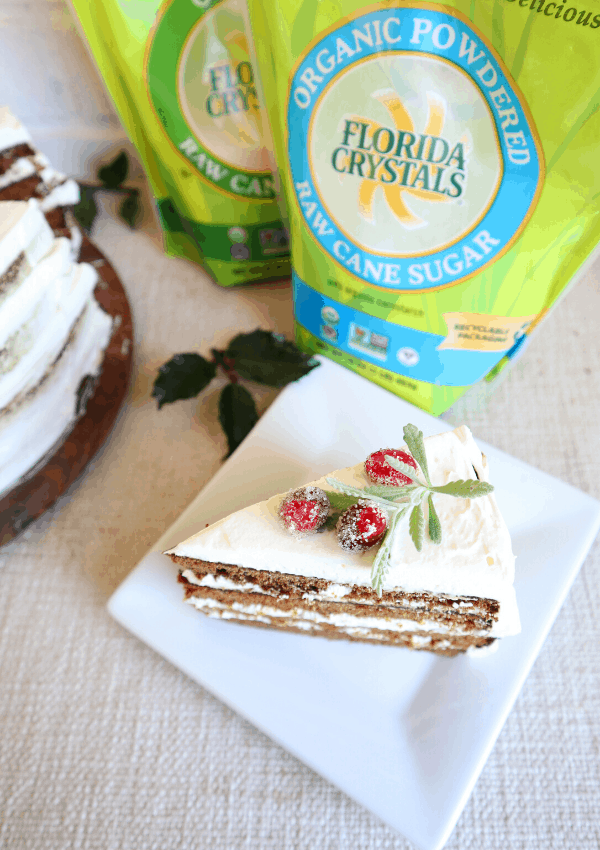 The ingredients for this cake a simple, so the quality of the ingredients you choose really does shine through. For this recipe, I worked with Florida Crystals organic sugars, and they worked beautifully.
For the frosting, Mascarpone cream gives a rich, and slightly less-sweet twist on a classic buttercream frosting. It's easy to work with, and fast to make, so this cake can honestly be whipped up quite quickly for a holiday gathering.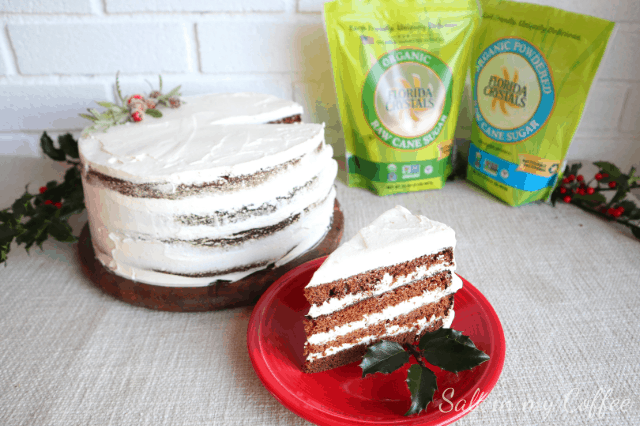 For more holiday baking inspiration, follow Florida Crystals on Facebook, Pinterest, and Instagram!
I hope your family and friends enjoy this cake as much as my family does!
Bon Appétit!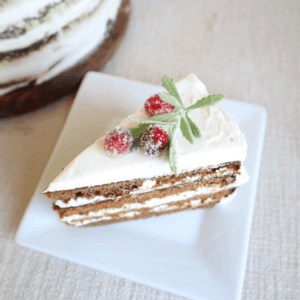 Equipment
2 cake pans

cooling racks

parchment paper
Ingredients
For the Mascarpone Frosting
Instructions
Line bottoms of cake pans with parchment paper, and grease the side. Preheat oven to 375 degrees.

In a large saucepan, warm the butter, molasses, and milk together, just until the butter is melted, and ingredients well mixed.

Add dry ingredients, and beat until well mixed.

Divide cake batter evenly between the two cake pans, and bake just until cakes are well set - about 22-25 minutes.

While cake is cooling, make the frosting:

In a stand mixer, whip mascarpone and powdered sugar until well mixed.

With mixer on slow, gradually add in the heavy cream, until all cream is incorporated into the mascarpone and sugar mixture.

Increase mixer speed to medium high, and beat until frosting is light and fluffy. This happens quickly, about 3 minutes in my mixer.
To assemble the cake
Horizontally slice each cake in half. Place the bottom half on cake pan or plate. Top with 1/5 of the mascarpone frosting. Continue, adding a layer of cake, then a layer of frosting, until all cake layers are in place. Frost the top, and then very lightly frost the sides of the cake so layers just peek through.

Garnish as desired. For an edible holiday look, try sugared cranberries with fresh mint or lavender leaves.