I swear my kids are both in the middle of a growth spurt. Every time I do laundry, I find myself putting away pants that have turned into high-waters. And about every hour, Izzy's little voice pipes up, speaking for both of them: "Ooooh! Do we need a snack? I think we need a little snicky snack!" These two are eating enough to feed an army.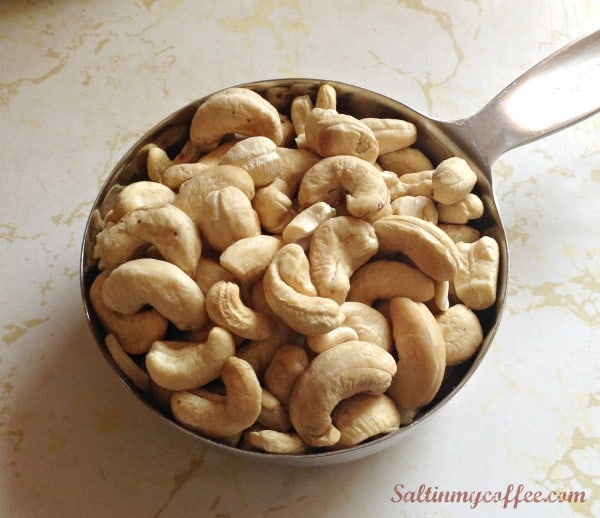 Pin
So we've pretty much been snacking our way through the summer over here. Which is great, since the garden is in full swing, and tasty garden treats are in abundance. Cherry tomatoes, green beans, snow peas, and little pickling cucumbers are in heavy rotation on the snack menu right now.
But every now and again, we need a little something special.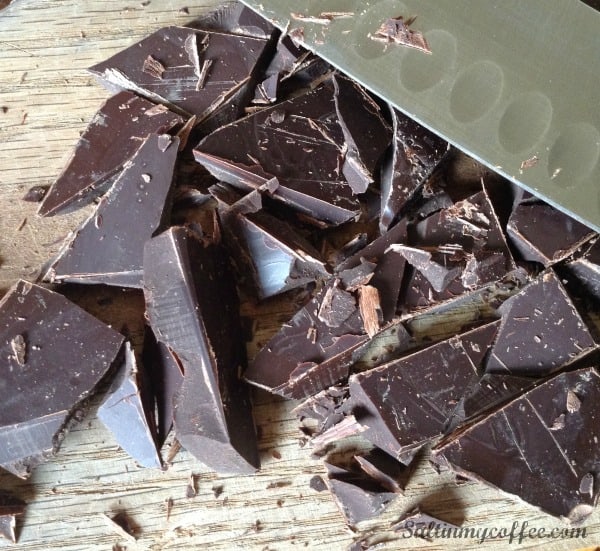 Pin
This has been one of those weeks, and today we decided that a batch of granola bars was just what we needed.
Ever since we went grain-free, I've been on the hunt for a really great granola bar recipe. We've tried some tasty ones, but none were quite perfect. And each failed pretty miserably on one common point. They all crumble.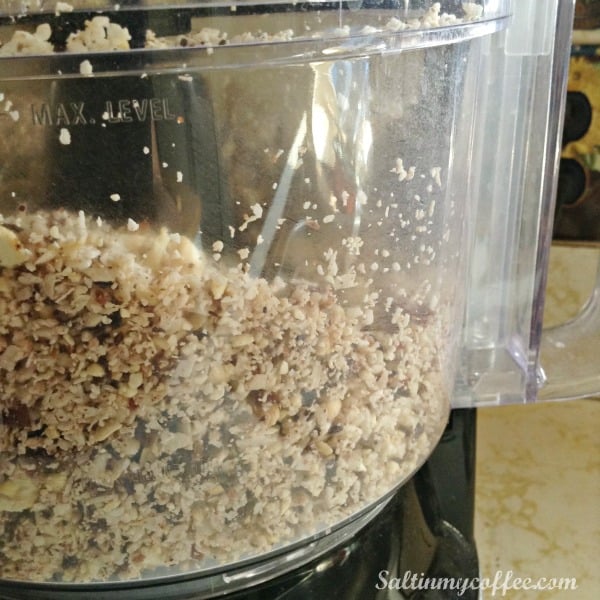 Pin
Now, the kids and I don't mind crumbly granola bars. Believe me, crumbly snacks are the least of our messes.
But I like to send a few to work with the Mister, when we make a baked treat. And when your special snack devolves into a baggie full of granola crumbs by the time you make it to the office, it's a little disappointing.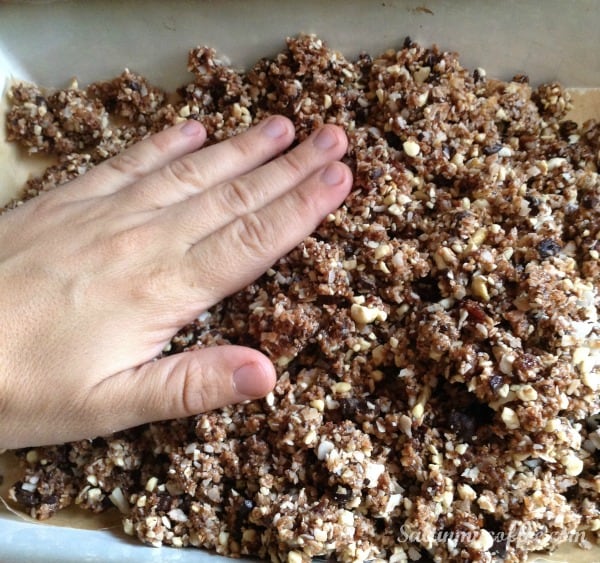 Pin
So I've been on a mission to make a sturdier, grain-free granola bar. And one without dates - because, while we love dates, we just don't adore them in granola bars.
After a lot of work in the research and development department, and much feedback from my team of little taste-testers, I think we've come up with a winner.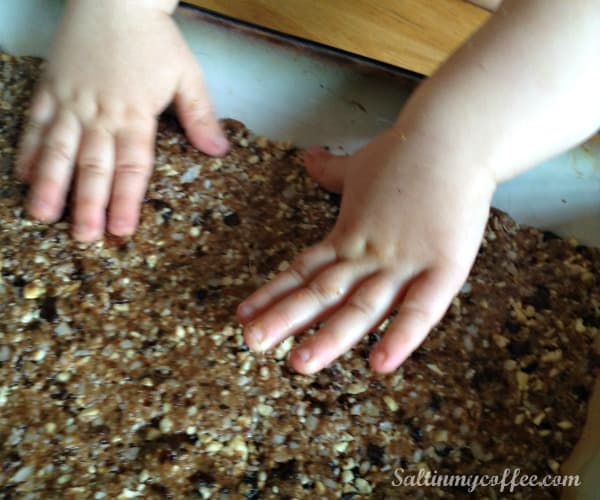 Pin
These hold up very well, even without the chocolate layer on top. But we're pretty big fans of chocolate on our granola bars, and it definitely does add an extra measure of crumble-proofing.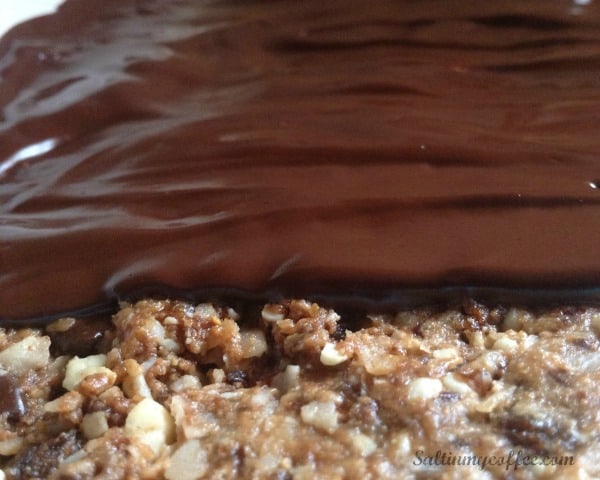 Pin
We opt for a pretty dark chocolate, so it's not quite so heavily sugar-laden. I usually go with something in the 80-90% range. Dark chocolate is all the kids have ever known, so the darker the better, as far as they are concerned!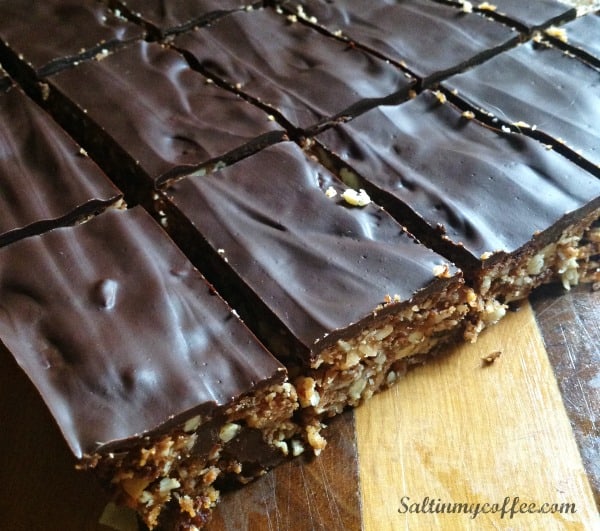 Pin
I hope you enjoy these as much as we do! I'll warn you though - they're addictive. It's about 1:30 in the morning as I'm typing this up, and I've shamelessly raided the stash three times. Somebody stop me! Maybe if I hide them in the freezer...
Happy baking!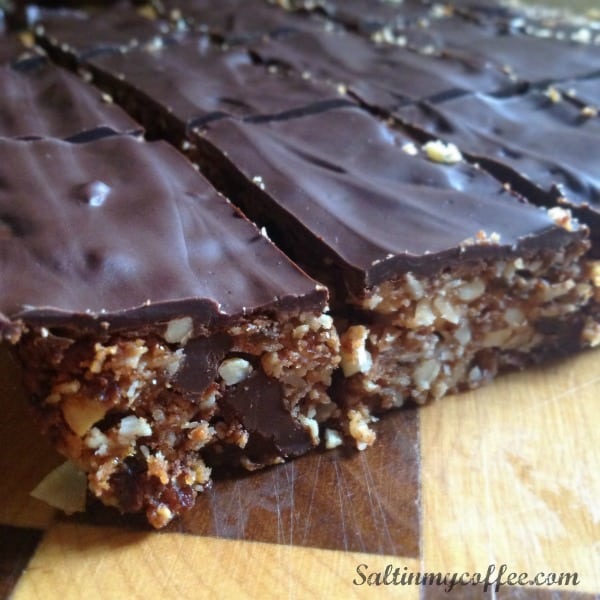 Pin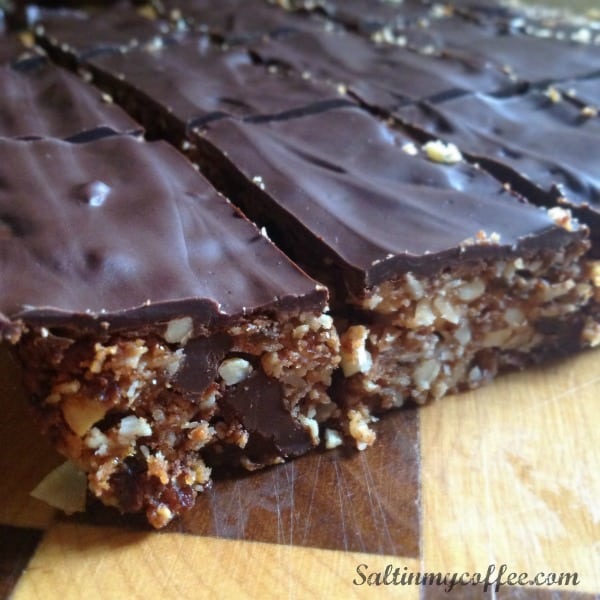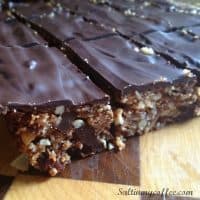 Ingredients
1

cup

nuts (any combination works great!)

1

cup

raisins, or other mixed dried fruit

2

cups

unsweetened flaked coconut

3

ounces

dark chocolate, chopped

1/2

cup

nut butter (peanut, cashew, or almond all work great)

1/4

cup

honey

3

ounces

OPTIONAL chopped dark chocolate for topping
Instructions
Pre-heat oven to 350 degrees.


Add nuts, raisins, and coconut to food processor. Pulse until coarse and crumbly.

Add 3 ounces chopped dark chocolate. Pulse quickly until well chopped, but not pulverized.

Mix honey and nut butter in a bowl. Then add to food processor and pulse to mix. I find that pulsing, then pausing for a moment, and repeating several times, works very well to thoroughly blend the mixture.

Dump into a 13x9" pan, and press down well.

Bake 20 minutes, until coconut is just beginning to turn brown.

If topping with chocolate, sprinkle 3 ounces dark chocolate over warm granola bars. Once it's melted, spread smooth with a spatula or knife.

Allow to cool completely before cutting.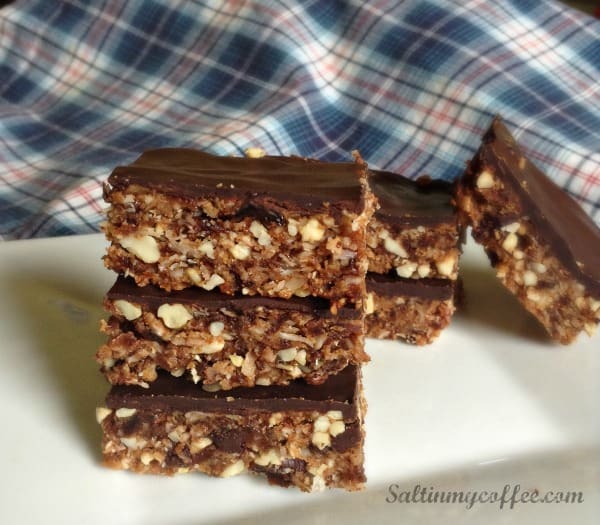 Pin
Pin for Later:

Pin
Save
Save
Save
Save
Save
Save
Save
Save
Save
Save