Up until this last week, my kids had collectively been sick for less than 6 days in their combined 5.5 years of life. Neither of them actually even remembered being sick. The whole concept of illness was nothing more than a whimsical game to them.
And then this week happened.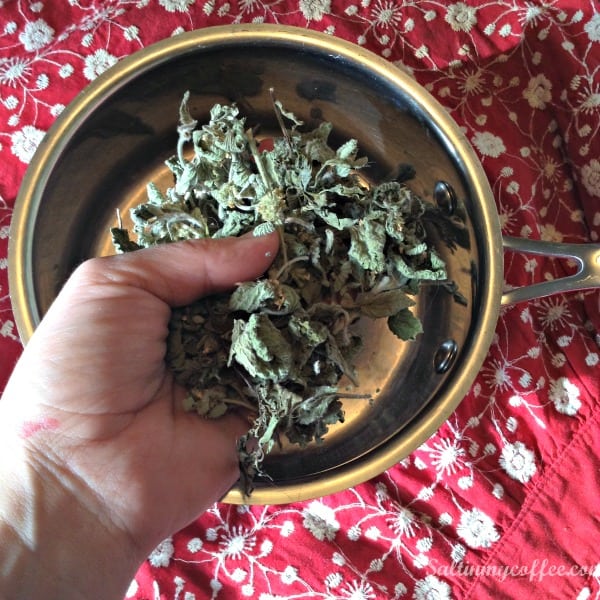 This article contains affiliate links. Click here to learn more.
We spent several hours in a small house with a sick relative, and we all caught it - badly. The fever. The runny noses. The deep, nasty cough. My poor babies realized that being sick is not a fun game!
I found myself wishing we had some nice cough drops, but not wanting all the sugar and artificial ingredients of so many that are available commercially. And then I remembered - I have a huge supply of horehound that I'd dried from my herb garden this summer. Horehound is a natural expectorant, and makes wonderfully soothing (albeit bitter!) tea and cough drops.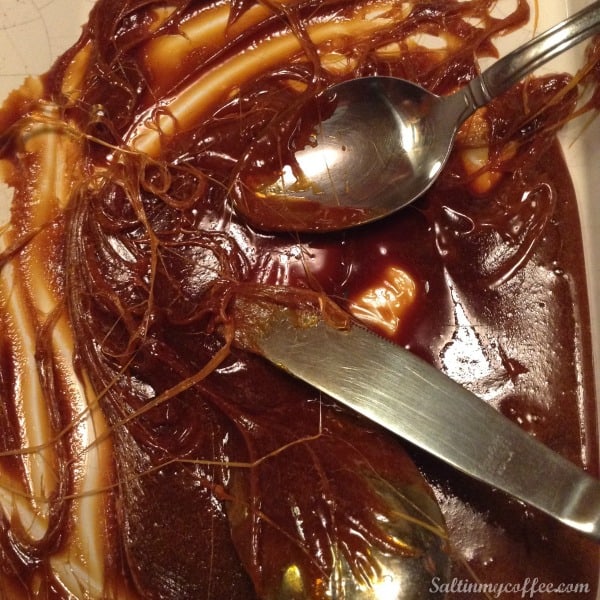 After reading every horehound cough drop recipe I could find, I couldn't help but feel that most of them were extremely sugary candy with just a touch of horehound. I felt a little dubious that spiking my body sugar that much was much of a recipe for recovery, and had to wonder if was really necessary to add so much sweetener to make a horehound cough drop palatable. So you know me - I experimented.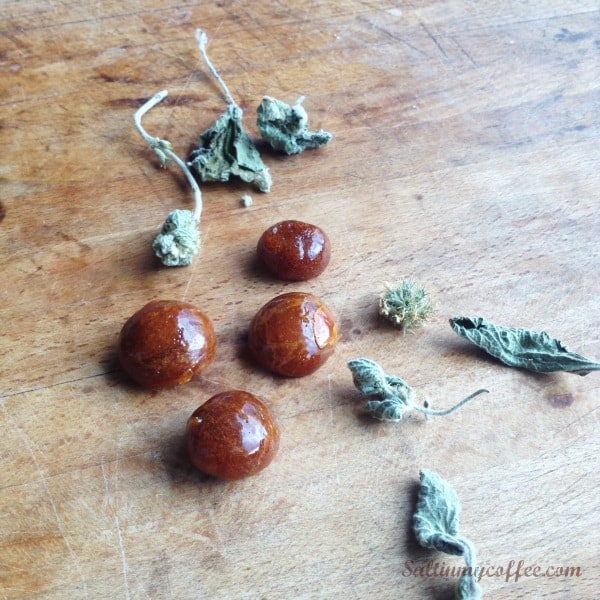 I found that it was possible to include much more horehound, and much less sugar, and still end up with an extremely enjoyable lozenge. These horehound cough drops are sweetened only with honey, and the grapefruit adds a refreshing (and comforting!) zing that honestly makes me want to keep popping these, even when I don't need them!
Next year, I'll be making up a huge batch before winter even sets in. When making just one batch at a time like this, I wrap them individually in parchment paper, and store in a mason jar. For a year's worth, my plan is to wrap individually and then use my vacuum sealer to seal them in air-tight bags of 20 or 30. I hope you enjoy these healing little treats as much as we do!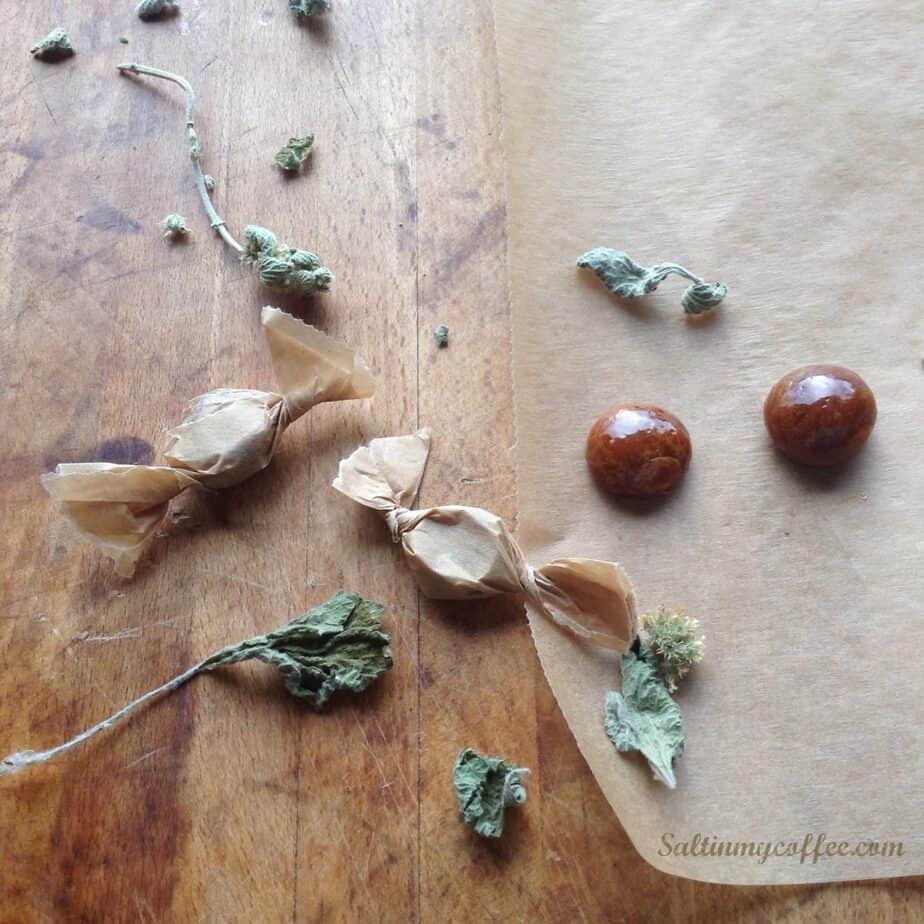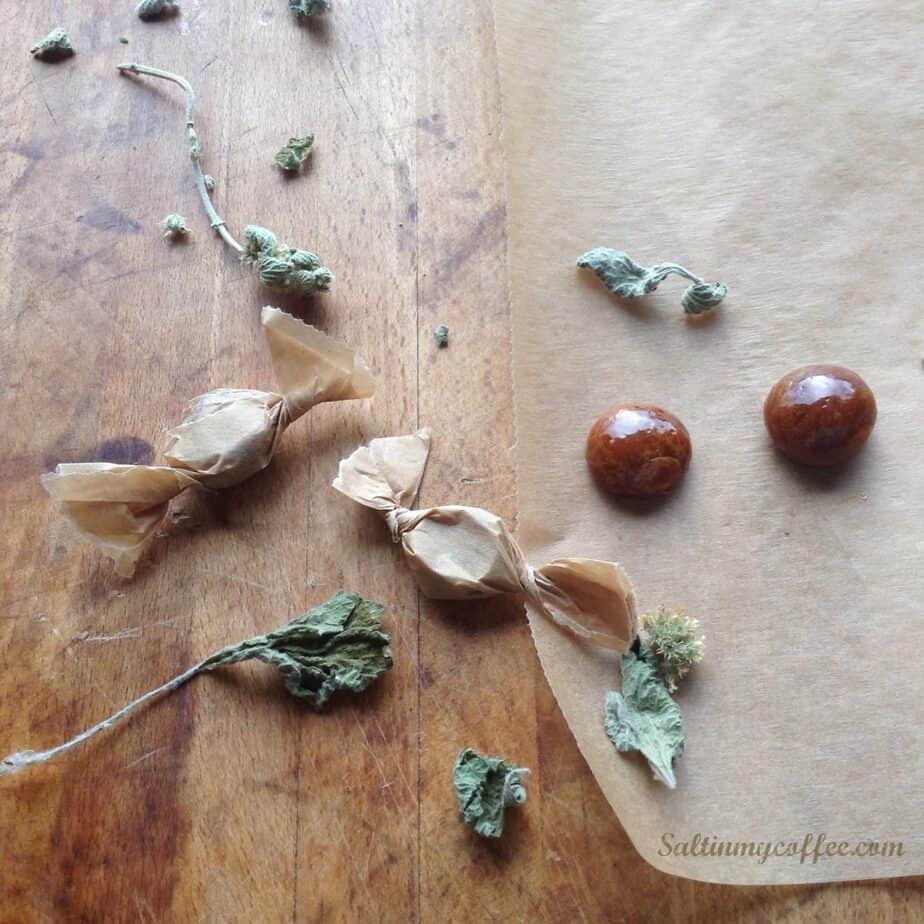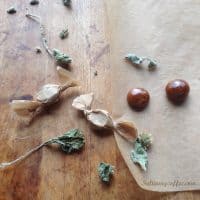 Horehound Cough Drops with Honey & Grapefruit
These soothing cough drops are sweetened only with honey, and harness the healing power of horehound to help send a stubborn cough packing!

Print
Pin
Rate
Ingredients
1

cup

dried organic horehound

2

cups

water

1

cup

honey

8

drops

grapefruit essential oil
Instructions
Add horehound and water to a small saucepan. Bring to a boil, and simmer gently for 20 minutes. Liquid should look almost like coffee.

Let liquid cool. Strain off the liquid, squeezing all possible liquid out of the horehound. Return strained liquid to small saucepan, and discard the horehound.


Add honey to horehound liquid. Stirring very frequently, simmer gently until it reaches the "hard crack" stage - about 300 degrees on a candy thermometer. My preferred method is to drip a little drop from a spoon into a jar of ice water. When the drip turns into a very hard little ball (like a cough drop!), the mixture is ready.


Pour liquid onto a cookie sheet, or into a 13x9 pan - something with a big surface area. You want to the mixture to start cooling quickly so you can work with it!


Working from the edges, scoop up teaspoonfuls of the mixture, and roll into balls. Place on parchment-lined cookie sheet, being careful not to let cough drops touch each other.


You do have to work fairly quickly to get it all rolled before the end of it firms up too much. But there's plenty of time to enjoy the project, and enlist the help of little hands! It's FUN playing with super sticky "candy!"


When the cough drops are COMPLETELY cooled (I like to wait at least an hour), roll them up individually in squares of parchment paper. I just tear parchment paper into very rough squares, but a size about 2"x2" works nicely.


Store in an airtight container in a cool, dry location.

Save
Save