Can you dehydrate canned peaches? You bet! "But why would you want to?" you might wonder...
I probably would have thought the same thing until this year. But many times now this winter, I've found myself doing this very thing. And here's why. Our beautiful backyard peach tree blessed us with an absolute bumper crop last fall. Even after I properly thinned it, we had HUNDREDS of wonderful peaches.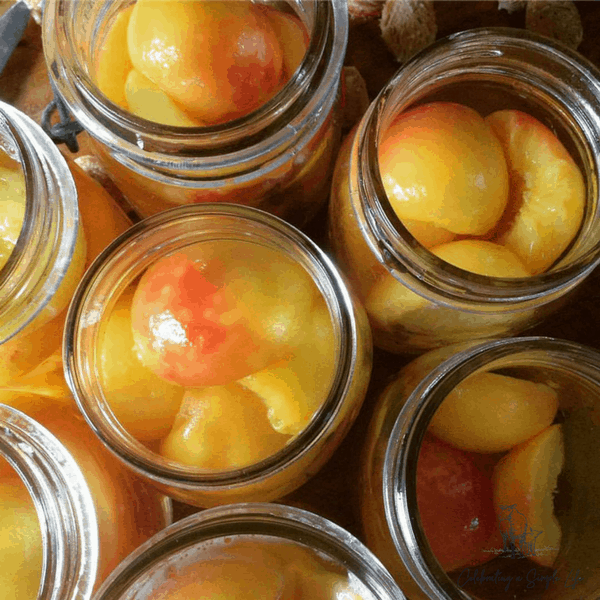 This article contains affiliate links. Click here to learn more.
Now, if you've ever worked at putting away a large crop of ripe peaches, you know how quickly this has to be done. Unless you have a large refrigerated space, the peaches have to be preserved pretty quickly, since they don't stay good for very long off the tree. We love peaches just about any way they're put up - frozen, canned, or dehydrated. But my children are especially partial to the dried peaches. They're such a special treat!
They're a treat for mama too, since they make such a wonderfully NON-MESSY snack, which makes them especially great for travel. The trouble is, dehydrating takes much, much longer than canning. I can pressure-can 40 quarts of peaches in 8 hours. That's the same time it takes me to dehydrate 8 quarts of fresh peach halves, using every possible dehydrator tray. When time is of the essence, and I'm the height of food preservation season, efficiency wins. This is a time of year when it's not unusual for me to still be in the kitchen at midnight, finishing the day's canning.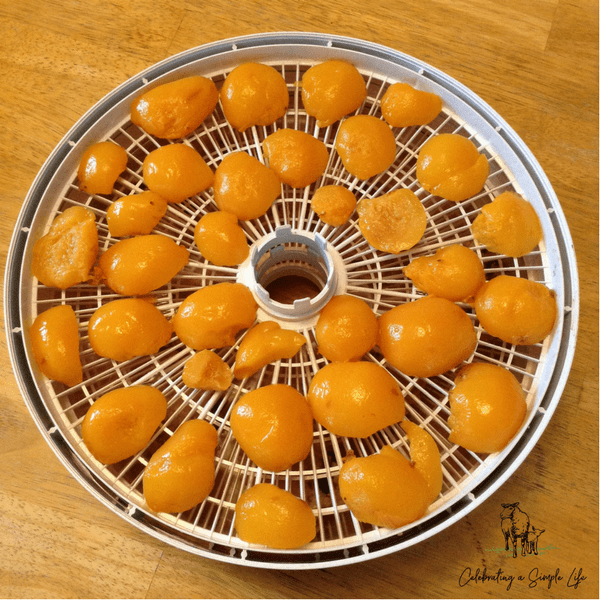 I ended up dehydrating about 12 quarts worth of fresh peach halves, and canned up 46 quarts. And that's after sending a big load to Grandma and Grandpa! That little tree of ours REALLY outdid itself this year!
Peach season is now a fond and distant memory. We ran out of our super-special dehydrated peach halves a LONG time ago. So when Izzy started reminiscing about how wonderful they were, I decided to try dehydrating some of our canned peach halves, to surprise her. Turns out, it works absolutely great. And even though it seems wasteful to process peaches twice - it's still so very much cheaper than buying even conventionally grown dried peaches, must less good organic ones like ours!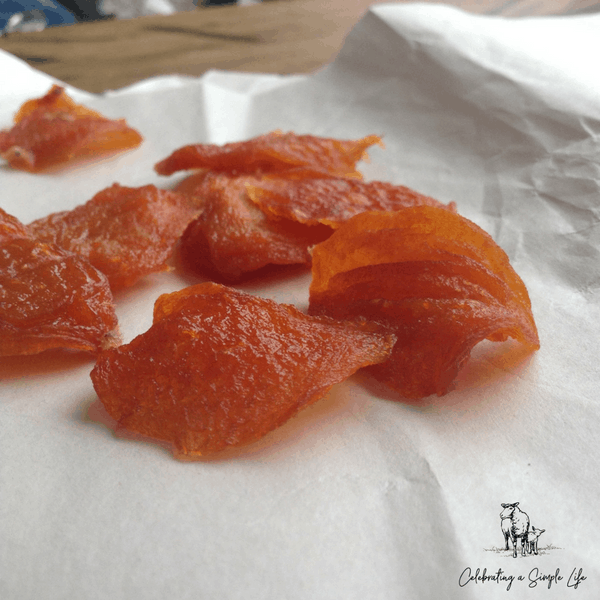 While I use home-canned peaches for doing this, there's absolutely no reason you can't follow this method with canned peaches from the store. The process couldn't be easier.
Simply arrange the halves cut-side-up on your dehydrator trays. Dehydrate for four hours at 135-140 degrees. Turn halves over. If they're sticking to the dehydrator tray and difficult to flip, dehydrate for another hour until they're less soft, and then turn them. Continue dehydrating for about another 4 hours, until peaches are like soft, flexible leather. If they're still tacky to the touch, they need to go a bit longer.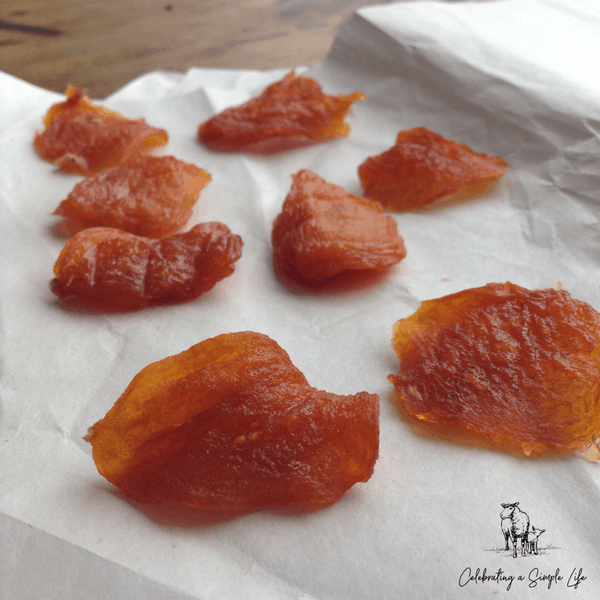 Allow them to cool completely to room temperature before storing in a tightly-sealed container. That's it! Happy snacking!!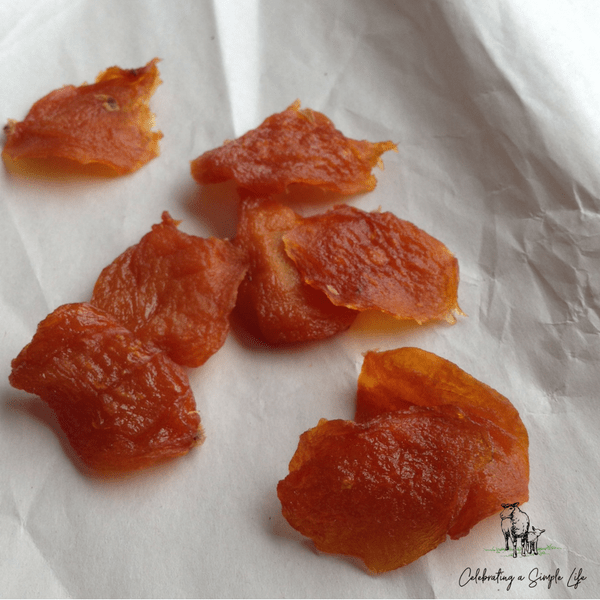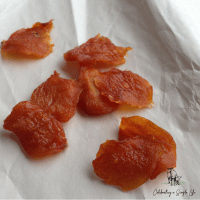 Ingredients
4

quarts

Canned Peaches (you can use any amount that fits your dehydrator, this is what mine holds, without add-on trays)
Instructions
Arrange peach slices on dehydrator trays, not touching each other.


Dehydrate at 135-140 degrees for 4 hours.


Flip peach halves over, and continue dehydrating about 4 more hours - until peaches are soft, dry, and leathery.


If peaches are still tacky to the touch, they need to go a bit longer.


Let cool completely, before storing in a tightly-sealed container.

Pin for later: