This last week has brought the first really cool and rainy days of autumn. I wasn't ready for it, but there's something welcoming about those chilly mornings, extra cups of hot coffee, and having to dig out the sweaters and sweatshirts.
And soup. Good hot soup is definitely one of the great joys of autumn, as far as I'm concerned!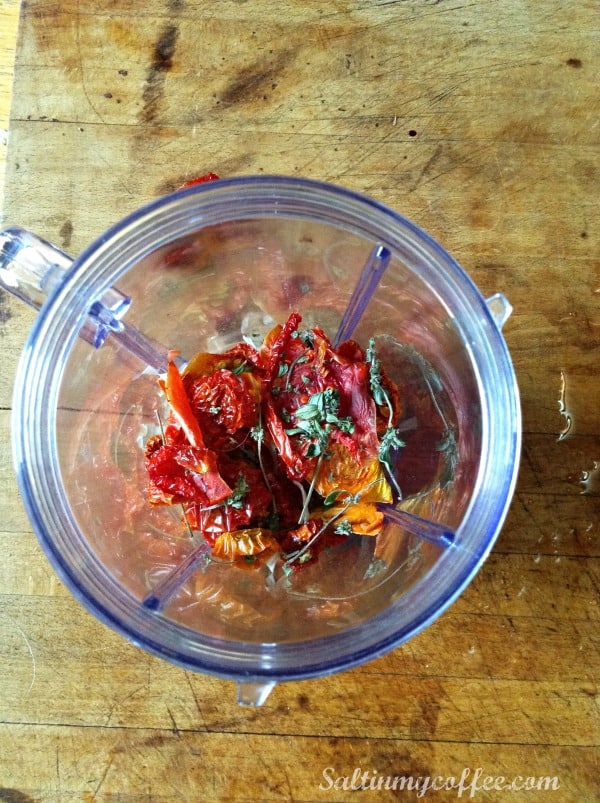 Pin
I was packing away another big batch of dehydrated tomatoes on one of those cold, rainy days, and wishing I had a hot cup of soup, when I had a thought. Why not whip up some instant tomato soup mix?
It's the easiest stuff to make - dried tomatoes, dried onions, a few herbs, and some good sea salt. All things I had easily on hand!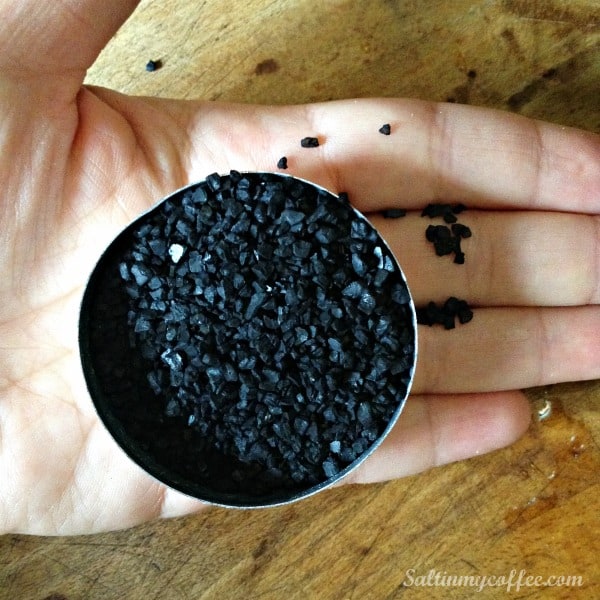 Pin
It wasn't exactly how I planned for us to spend the afternoon - but it was raining, and that seemed like a good excuse for getting lost in some culinary experimentation. I found myself making batch after batch of soup mix, working on getting the ratio of ingredients just right.
Of course, that meant lots of taste testing. But that was ok by everyone - especially since there were grilled cheese sandwiches involved.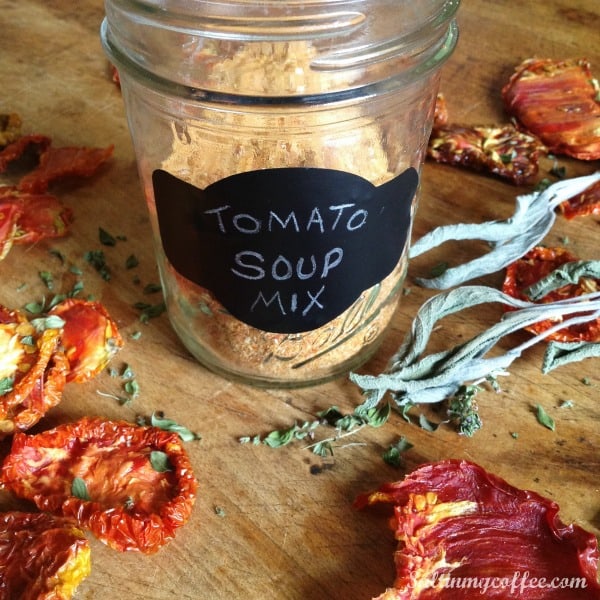 Pin
We finally nailed what I feel is a pretty good ratio of ingredients.
You'll notice when reading the ingredient list that I make this in fairly small batches, since I usually use a magic bullet, which doesn't hold very much. Feel free to scale the recipe up and use your food processor - that works well too!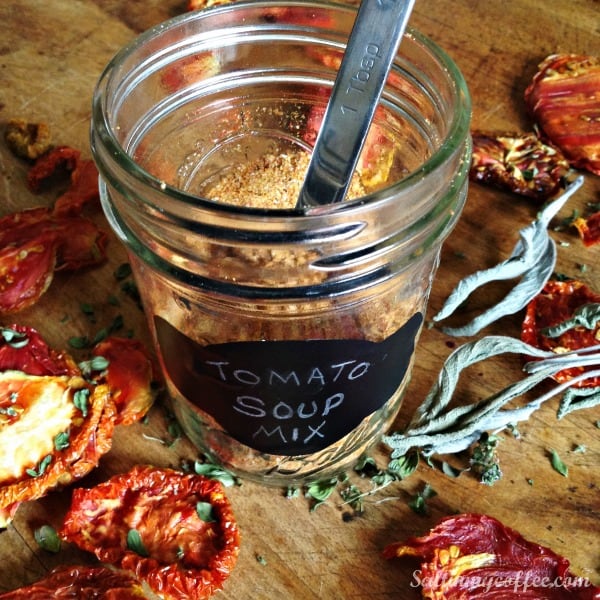 Pin
I will say that working with dried tomato powder made from flavorful heirloom tomatoes has big influence on the robust character of this soup. I almost think I could just add hot water to the dried tomato powder and be happy!
Depending on the quality and variety of your dried tomatoes, you might find it desirable to tweak the amount of salt and herbs just a bit. I kept them on the low side, to let that wonderful tomato flavor really shine through.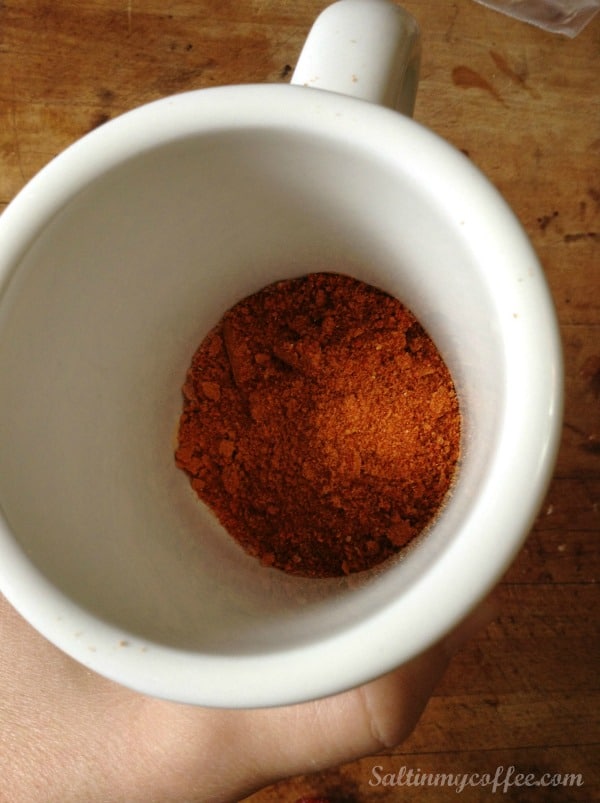 Pin
Now that I've got the recipe down, I plan to use the rest of our extra tomatoes from this year's harvest making up several quarts of this dried tomato soup mix.
It's so handy, being able to quickly make up a cup or two whenever I feel like it. And it's hard to beat a warm bowl of soup on cold winter's day. Because you know, winter is coming!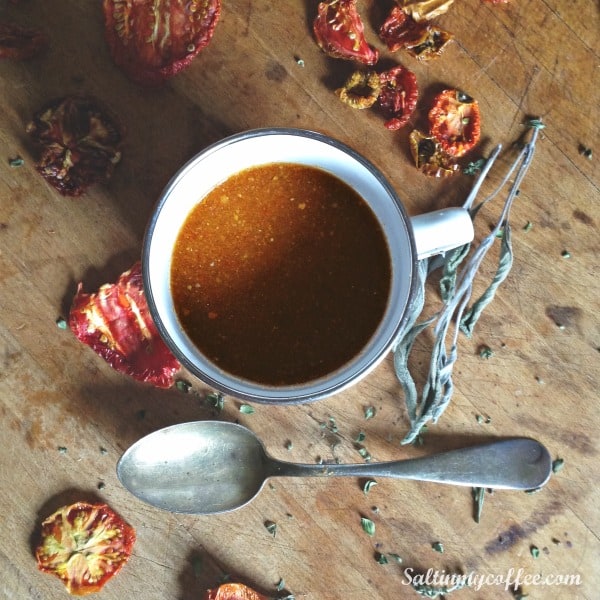 Pin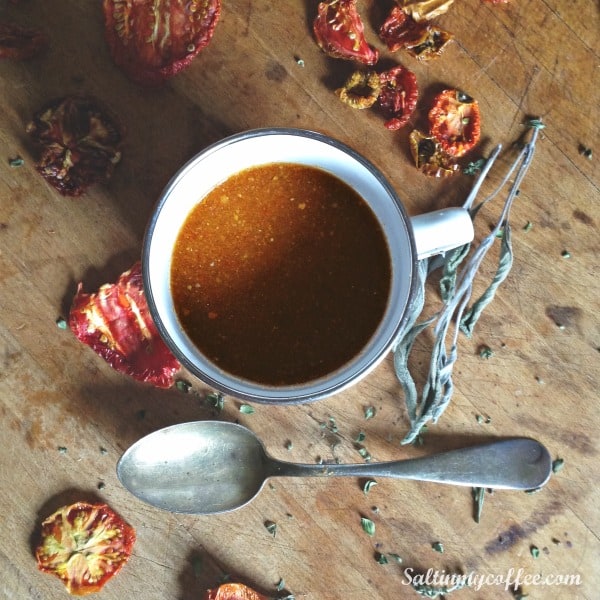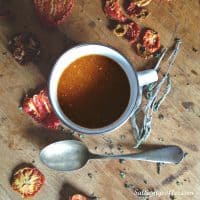 Dry Tomato Soup Mix
This flavorful dry tomato soup mix is easy to make, and wonderful to have on hand!

Print
Pin
Rate
Instructions
Add all ingredients to the cup of a magic bullet, or food processor.


Process until very finely powdered.


Store in an air-tight container.


To use, measure 3 Tablespoons of tomato soup mix into a mug or bowl. Add 6 ounces boiling water, and stir well.

Save
Save
Save
Save
Save
Save