Kohlrabi has become a darling of farmer's markets and CSA's--both because it's easy to grow, and it's so versatile in flavor and texture. Learn what to do with kohlrabi in this recipe-packed post with inspiration that ranges from soups to slaws to curry!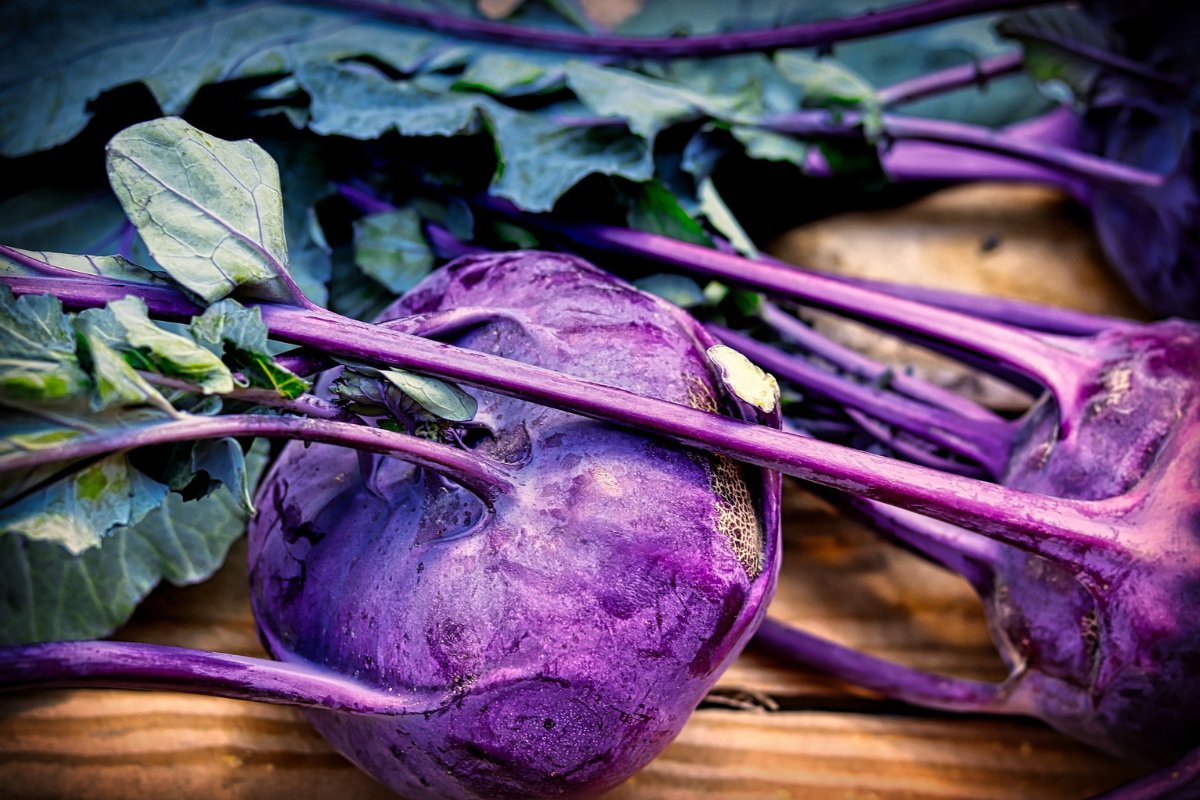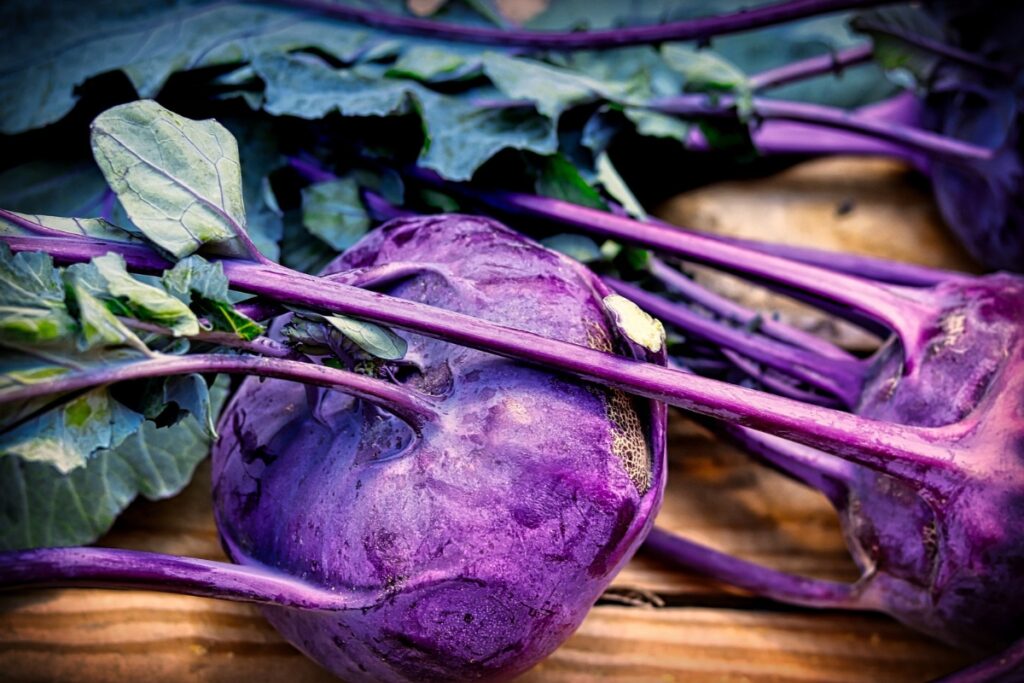 In my CSA pickup this week, I was delighted to find that I'd scored a beautiful bunch of kohlrabi. I'd fallen in love with this awkward-looking vegetable a couple of years ago when I grew it for the first time, but neglected to plant in this year, so I was genuinely really chuffed (as my Australian friend says), to get my hands on some.
I admired the bumpy purple orbs, while the farmer fumbled with her ipad so we could pay for our shares, and I couldn't help overhearing the folks behind me commiserating over WHAT they were going to do this stuff!
If you find yourself in that boat, with a strange-looking purple bulb staring back at you, and not a single kohlrabi recipe in any of your favorite cookbooks--this post is for you!
What is Kohlrabi?
Kohlrabi is vegetable in the cruciferous family, like Brussels sprouts, broccoli, cabbage, and kale. It's actually a variety developed from wild cabbage, and is sometimes known as German turnip, or turnip cabbage.
What does Kohlrabi taste like?
It's common to hear kohlrabi compared with flavors like turnip, or the tender inside of a nice thick broccoli stem. Drizzled with olive oil and sprinkled with salt, then allowed to roast slowly in the oven, it takes on sweeter notes and can be reminiscent of braised parsnip.
Kohlrabi pairs especially well with zesty flavors like garlic, lemon juice, and parmesan cheese.
Do you peel kohlrabi?
Yes! Unless your kohlrabi is especially small, young, and tender, you'll most likely want to peel off that tough outer layer. This is most easily done with a sharp paring knife before cooking. The peel won't hurt you--but it doesn't make for very pleasant eating.
Can you eat kohlrabi leaves?
You bet! Just like the stems and leaves of broccoli or cauliflower, the upper parts of kohlrabi are definitely worth saving and enjoying. They're great in stir fry!
You can even toss the chopped leaves in a bowl with a little olive oil, salt, and apple cider vinegar, and then cook them on a baking sheet until crispy, just like you would for making kale chips.
These easy kohlrabi recipes are just a start.
These delicious recipes range from warming dishes like soups and roasted kohlrabi recipes, to crisp raw salads and slaws. Once you've worked with kohlrabi a few times, you'll almost certainly want to riff off these and come up with your own!
When you do, I hope you'll leave a comment and share with us your favorite ways to cook with kohlrabi!
Wondering what I'm going to make with the kohlrabi I scored this week? I'm going to try slicing mine, and fermenting it with ginger and turmeric. If it comes out great, I'll circle back and share the recipe with y'all. Wish me luck!
Save these recipe ideas for later: