Looking for some "delicioso" Mexican dessert ideas to try for Cinco de Mayo? Here's a whole collection of recipes to inspire you. From fun to decadent, this list of Mexican sweet treats has something for everyone!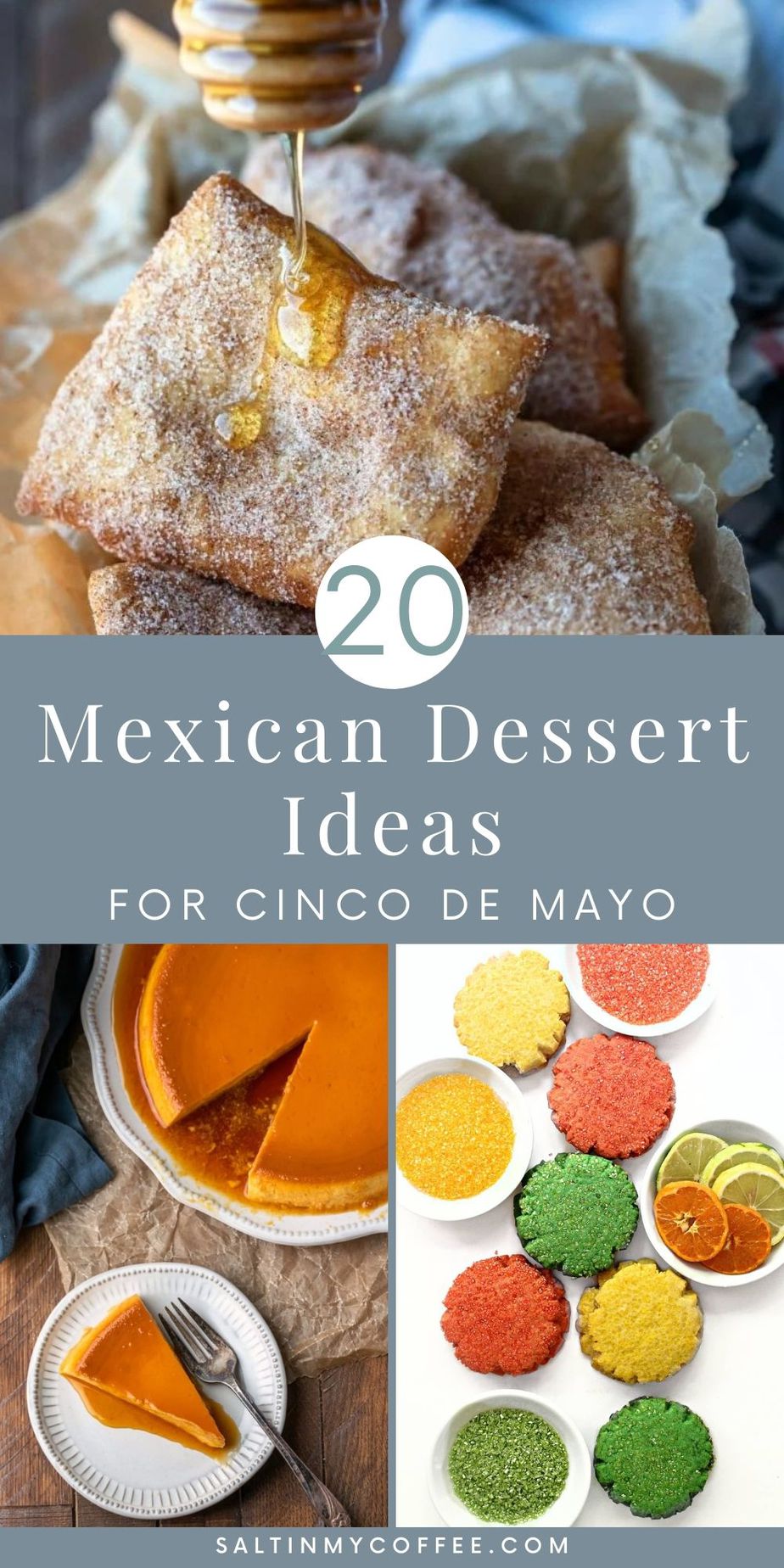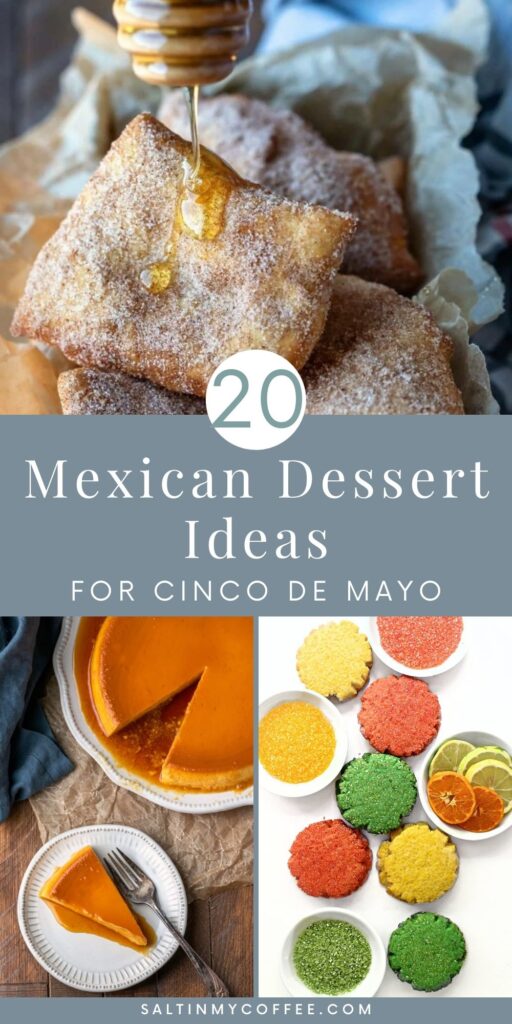 The kids and I have been making an effort this year to cook more recipes from my collection of international cookbooks. One fun way we've been doing this is looking for festive holidays or memorable dates from other countries, which we then learn about and commemorate with a meal based around that country's cuisine.
We had SO much fun with this for the Lunar New Year, and the kids really became capable with using chopsticks, as we made and enjoyed some new dishes.
As we look ahead at the calendar, we've been trying to decide what new meals to try, surrounding Cinco de Mayo, which we've learned is more of a Mexican day of remembrance than an actual holiday.
I really like this perspective on ways to respectfully celebrate Cinco de Mayo, by the way.
One thing that jumped out to us as were were looking through my cookbooks was that we have abundant savory recipes to try, but not so many sweet ones.
"Where are the dessert recipes?", my daughter asked.
So I told her I'd ask in my food bloggers group, and see if we could find some wonderful Mexican dessert ideas to try.
OH BABY, do we have dessert ideas now! Check out these heavenly recipes that would work perfectly to finish off a festive Cinco de Mayo dinner.
Mexican Dessert Recipes for Cinco de Mayo
---
I thought all of these ideas look absolutely delicious. I'm especially looking forward to trying some of the truly authentic Mexican recipes (that Flan de Queso is calling to me!). But I also found myself smiling at those that are playful nod to Mexican culture as well. (Piñata cupcakes, anyone?)
I hope you find a new recipe to try, and if you have a Mexican dessert recipe you love, please feel free to drop it in the comments below. I'd love to hear about it!
Also, if you have resources you've found especially helpful for appreciating without appropriating, when it comes to celebrating the special dates of other countries and cultures--I'm always eager for good resources about respectful cultural learning and celebration.
Cooking our way around the world is proving to be an amazing window into places we dream of visiting someday.
The more we cook, the more we learn. ❤️‍