Is there anything better for a weekend breakfast in late summer, than something special, baked with the sunshiny flavor of ripe peaches? If you're looking for a little cooking inspiration this weekend, check out these mouth-watering peach recipes!
1. Peach Streusel Coffee Cake Muffins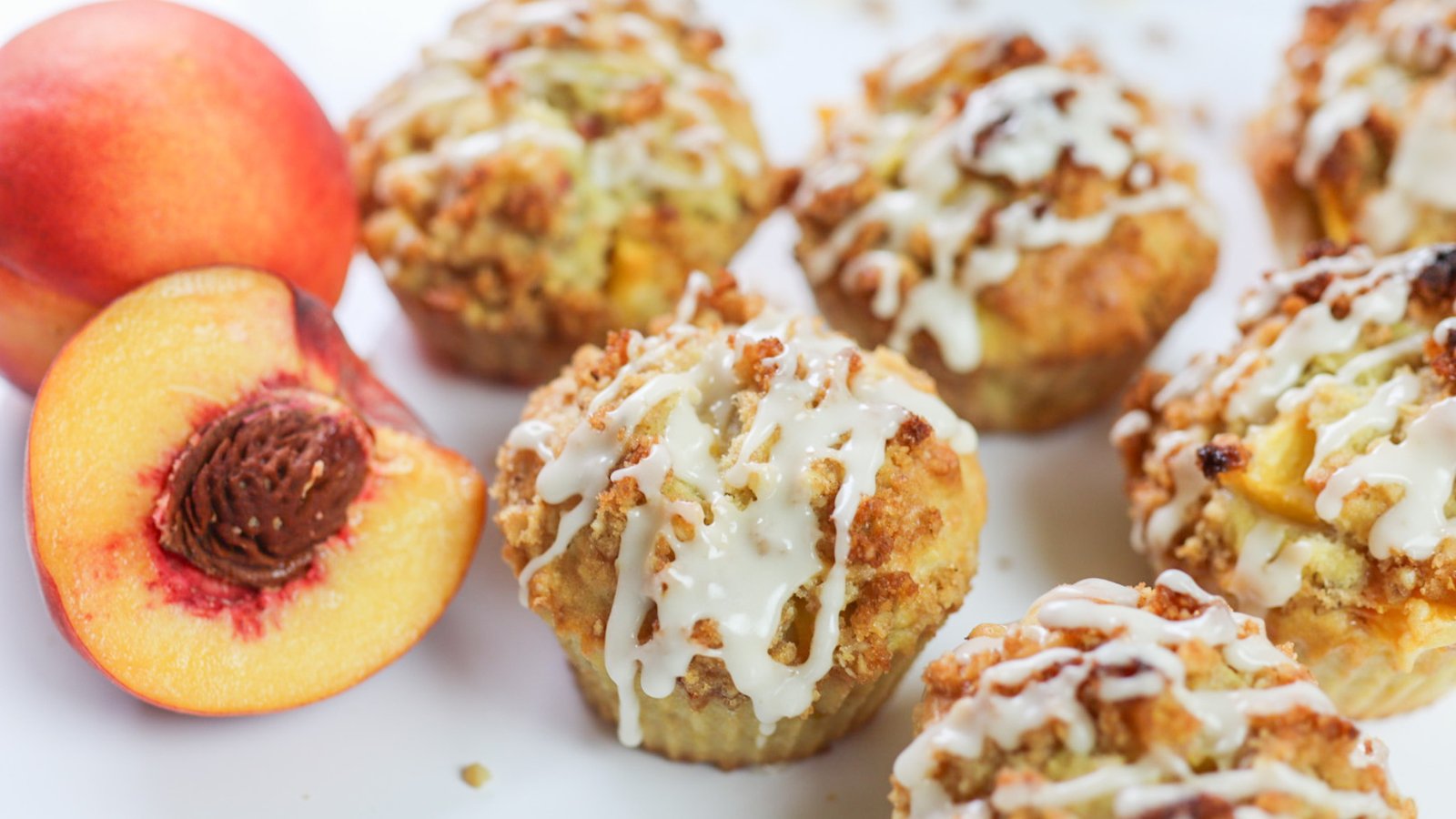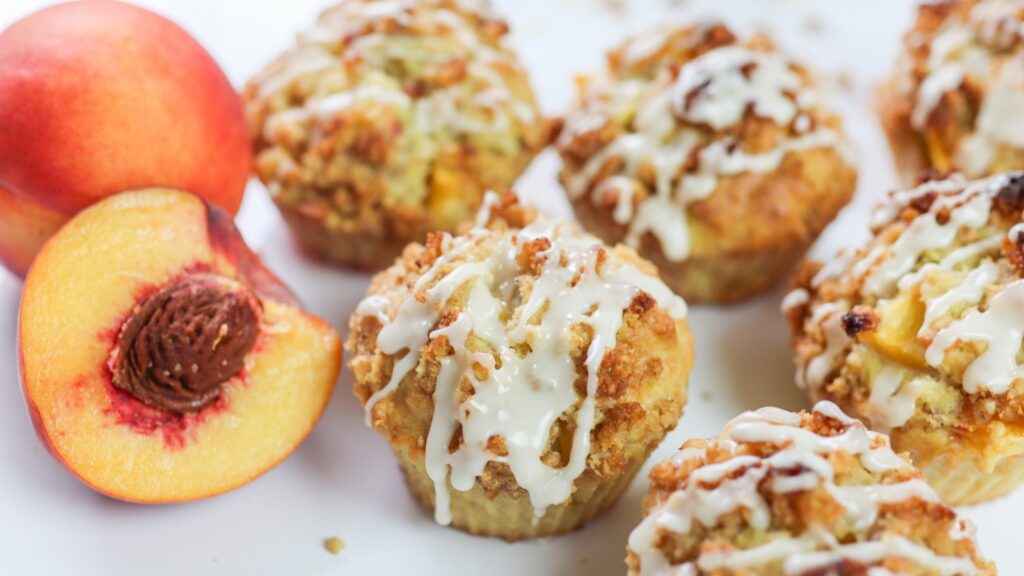 These easy peach muffins are the perfect taste of summer! Covered with a sweet and crumbly streusel topping, and finished with a drizzle of glaze, they're a delicious treat at any time of day.
Get the recipe here.
2. Peach Cobbler Cinnamon Rolls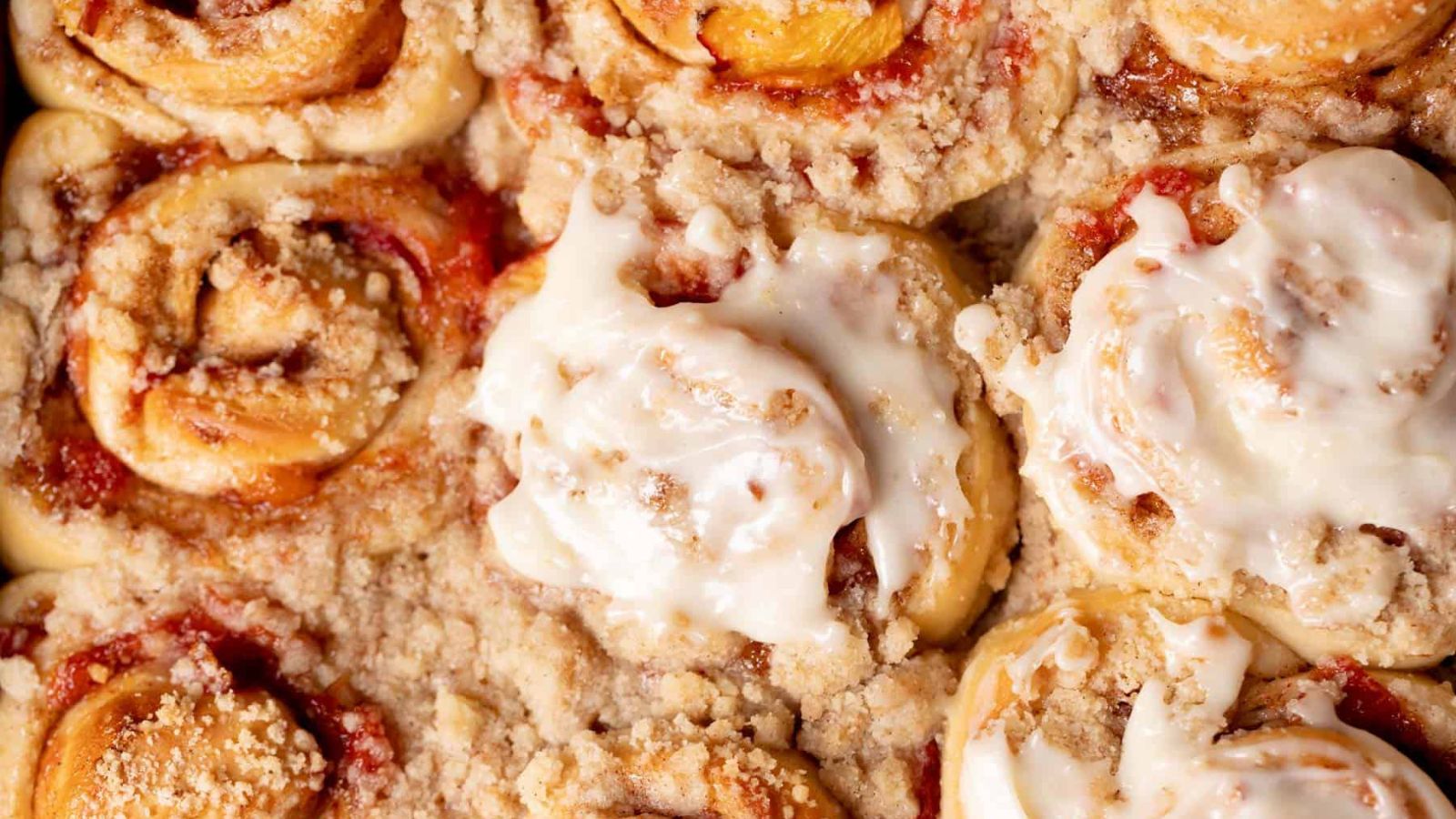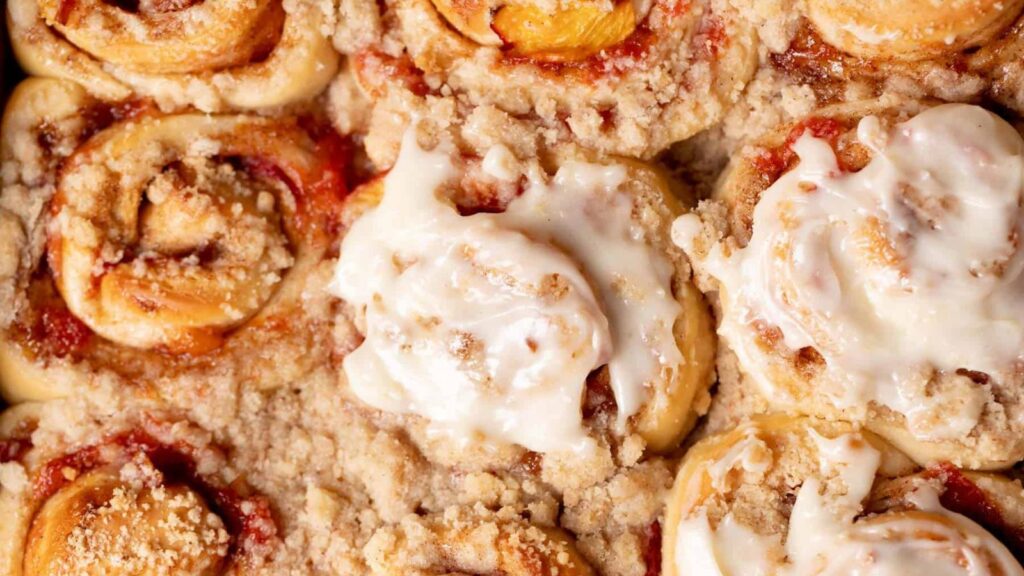 Peach cobbler cinnamon rolls are a Southern twist on traditional cinnamon rolls! These homemade cinnamon rolls are filled with peach jam and topped with a cinnamon crumb. Serve them with a scoop of vanilla ice cream for the ultimate summer dessert!
Get the recipe here.
3. Easy Homemade Peach Fritters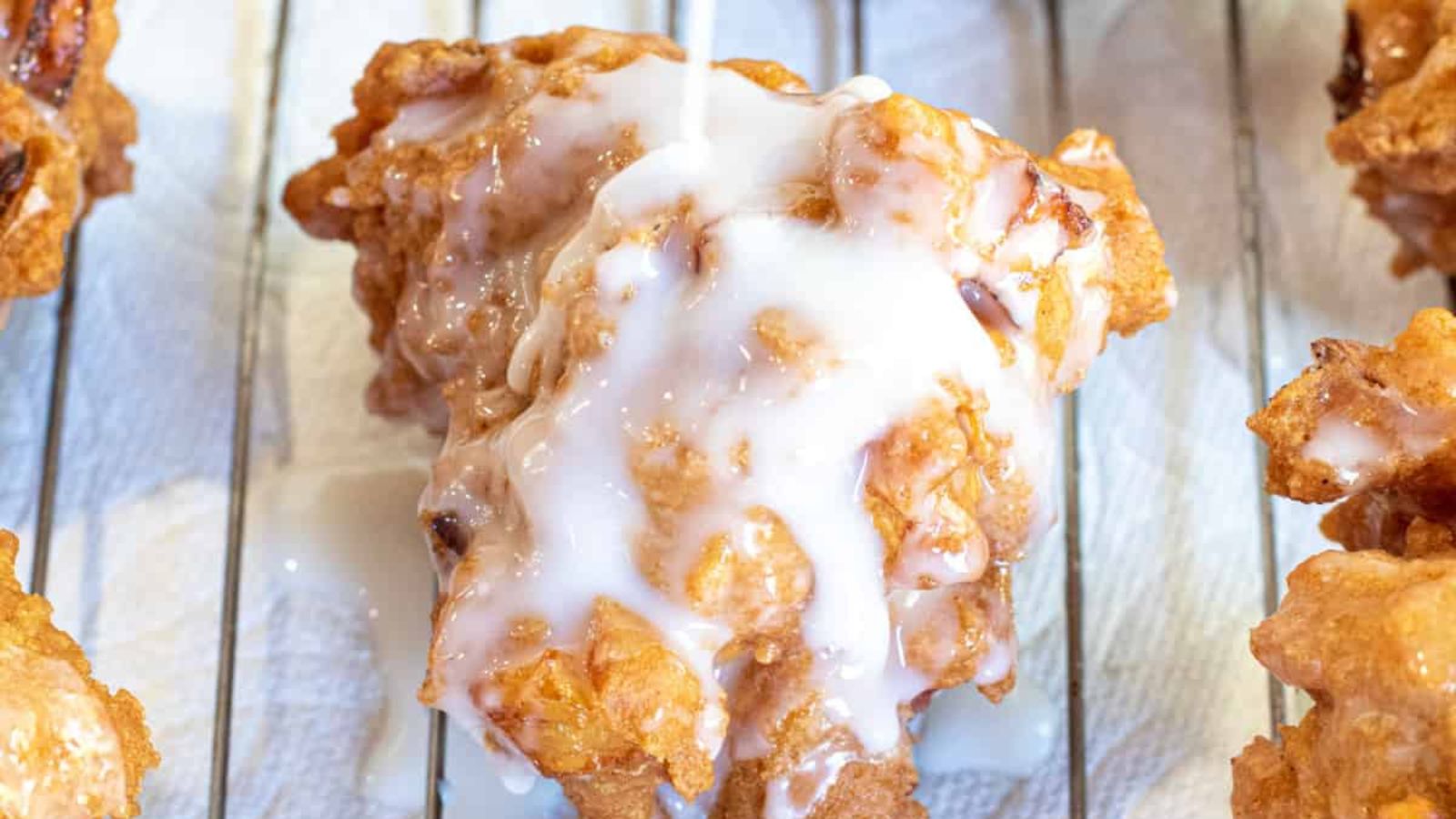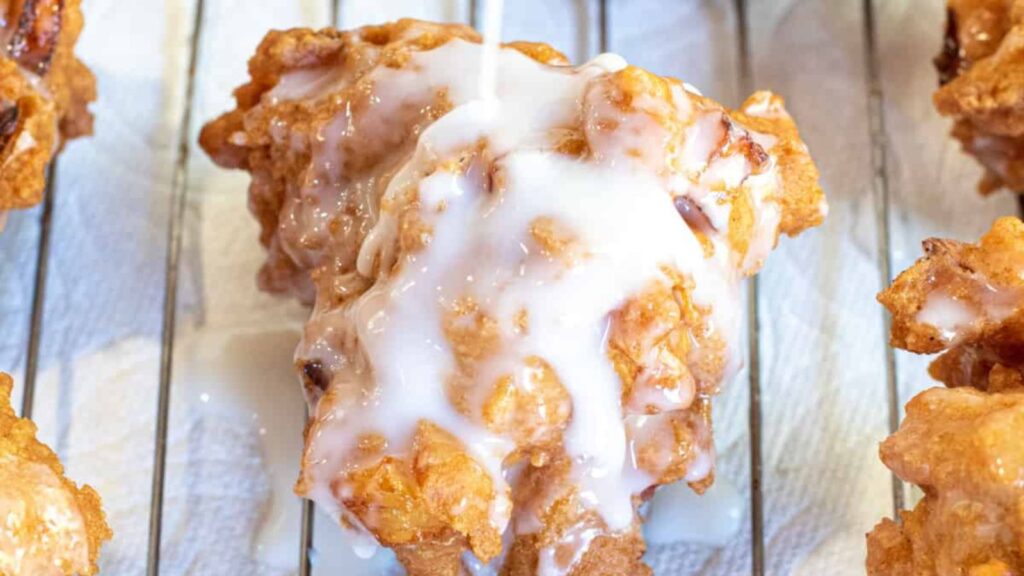 These Easy Homemade Peach Fritters are the perfect sweet breakfast treat. Packed full of fresh peaches and topped with an almond glaze, these sweet crispy fruit fritters are a new brunch favorite and are ready in just 30 minutes!
4. Grilled Peach Caprese Toast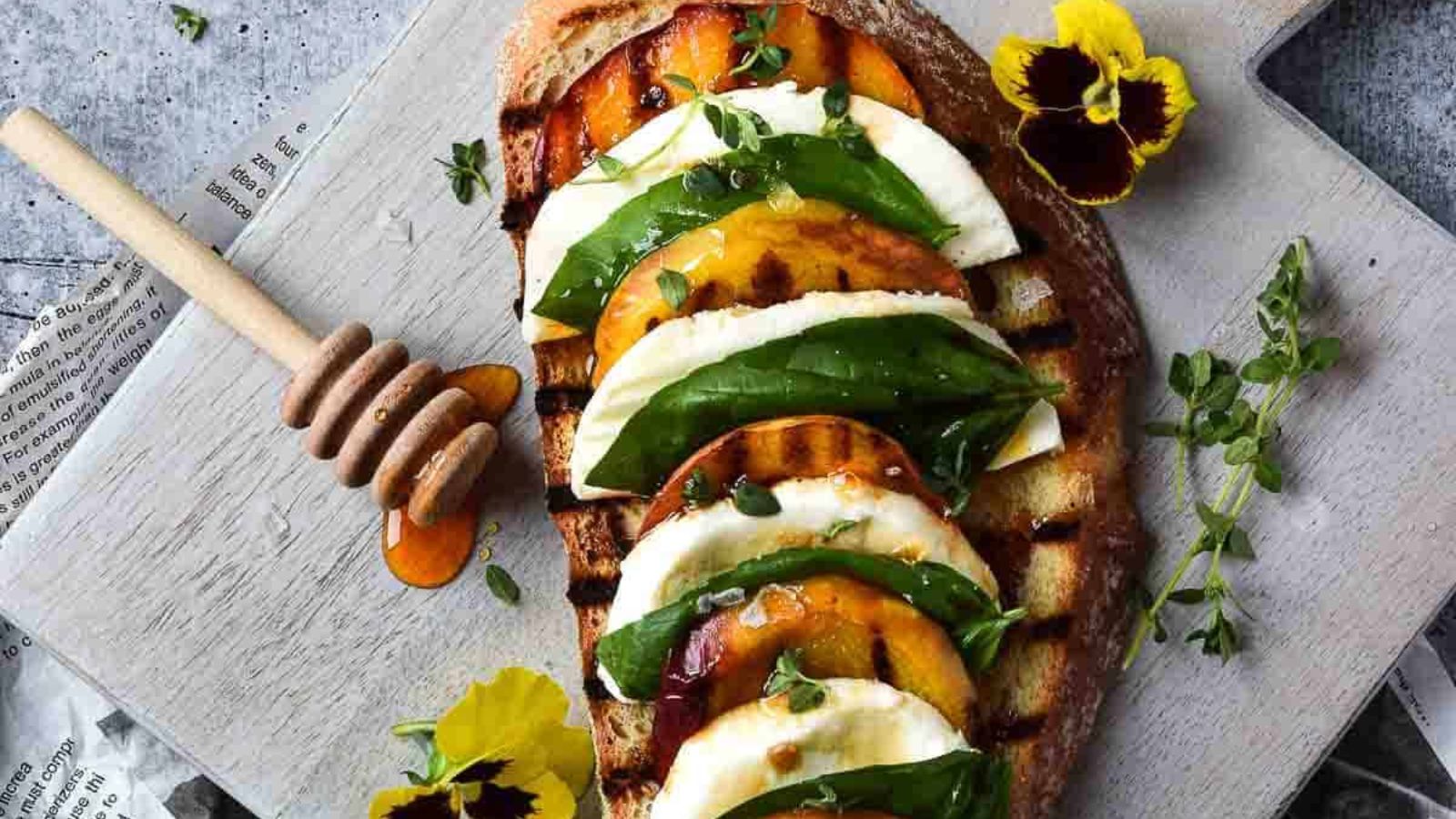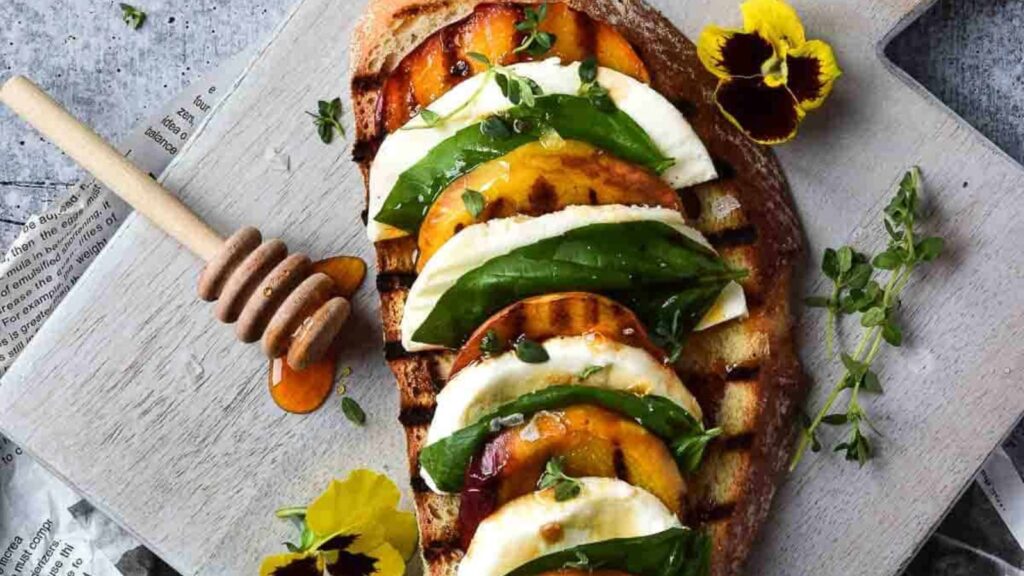 This grilled peach Caprese toast has all the flavors of a Caprese salad but is kicked up a notch. Made with ripe summer peaches that are grilled to smoky perfection layered with mozzarella, fresh basil, balsamic vinegar, and then drizzled with hot honey.
5. Peach Pancakes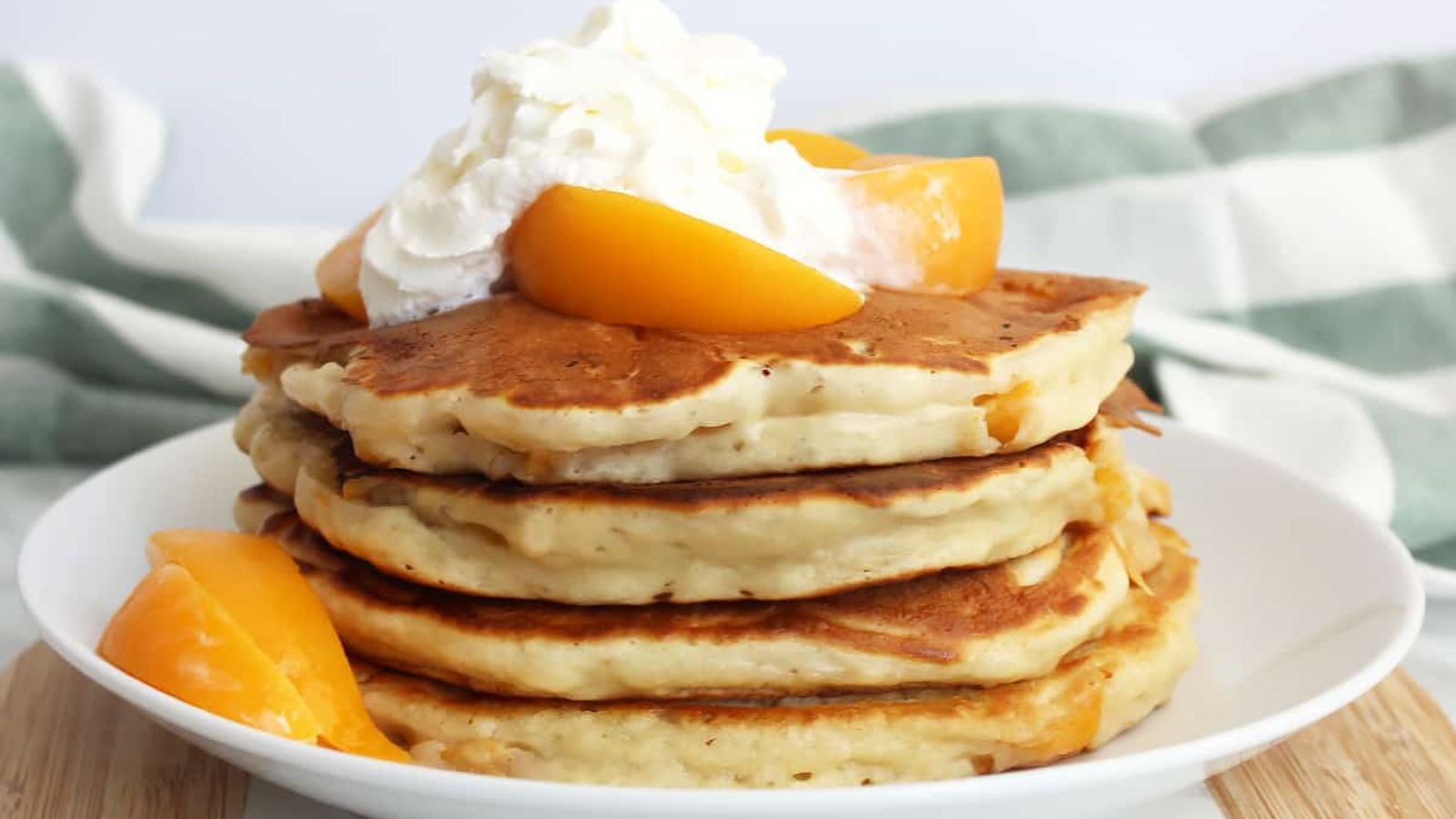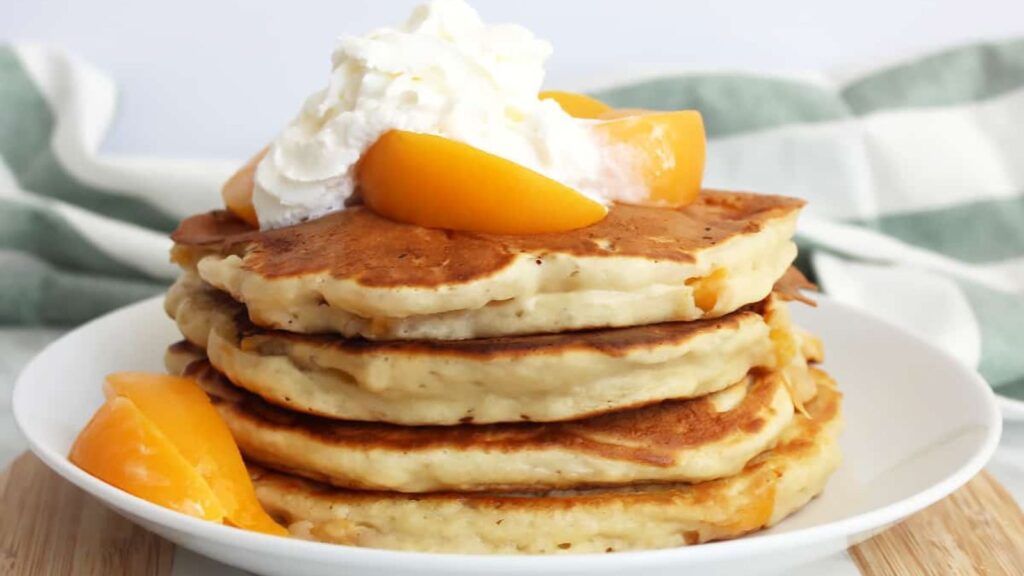 This classic fluffy American buttermilk pancake recipe is stuffed full of peaches and topped with whipped cream for a tasty breakfast or brunch. Quick and easy to make, peaches and cream pancakes are the perfect way to wake up!
Get the recipe here.
6. Peach Streusel Scones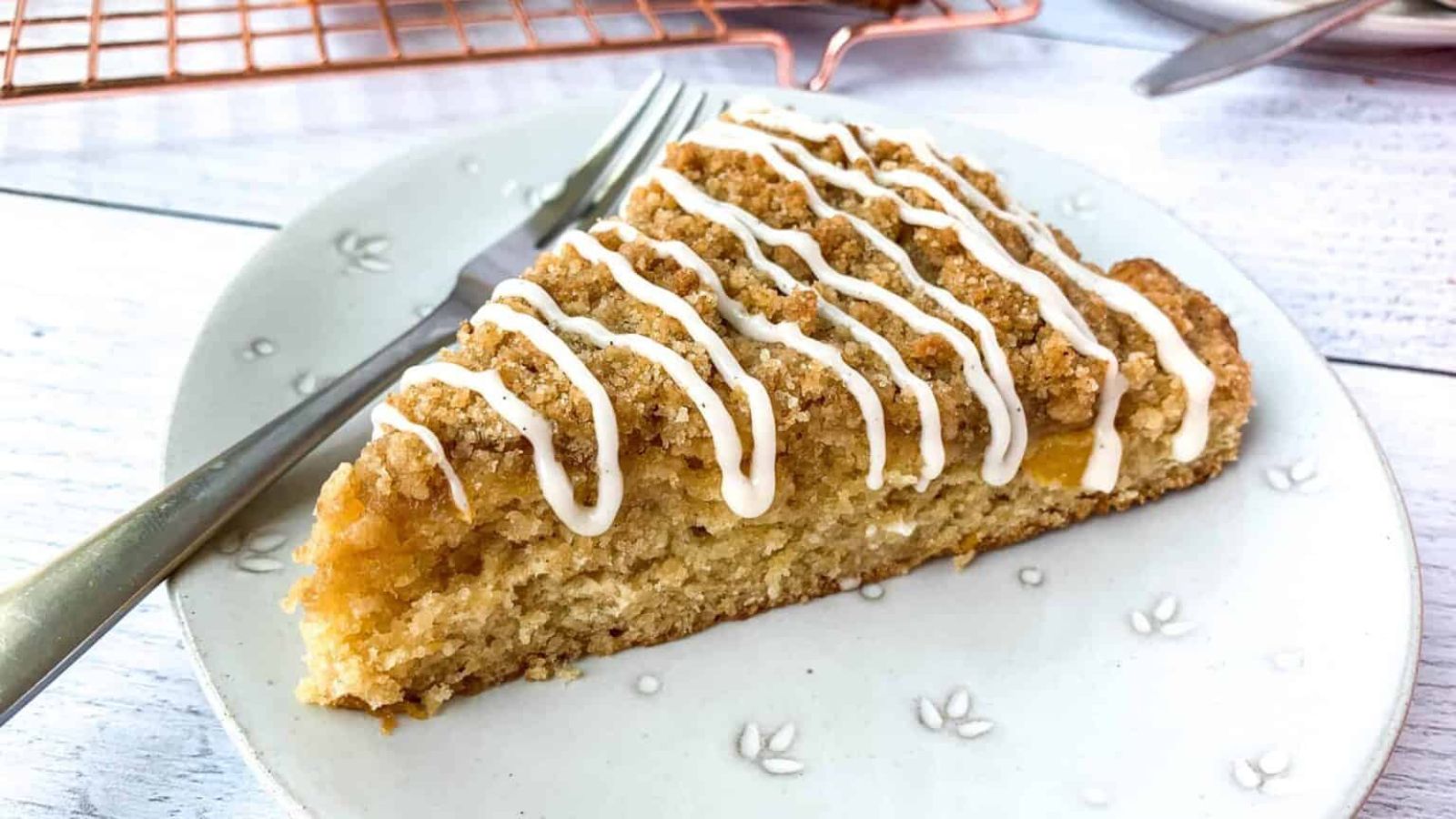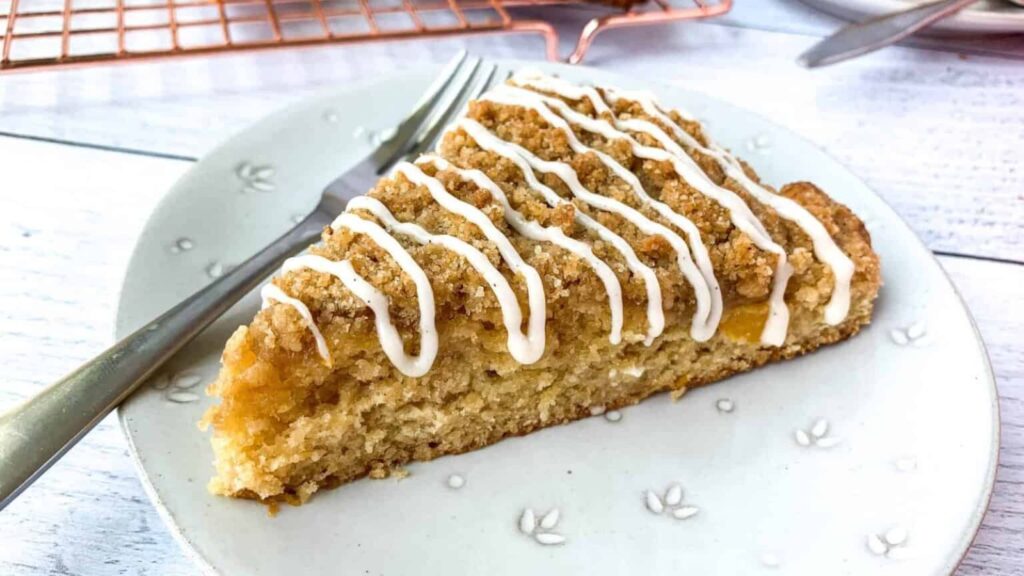 These Peach Streusel Scones are rich, tender, and flavorful! Filled with fresh peaches, topped with the crunch of brown sugar streusel, and drizzled with a vanilla bean glaze, they make one mighty fine breakfast!
Get the recipe here.
7. Peach Chia Pudding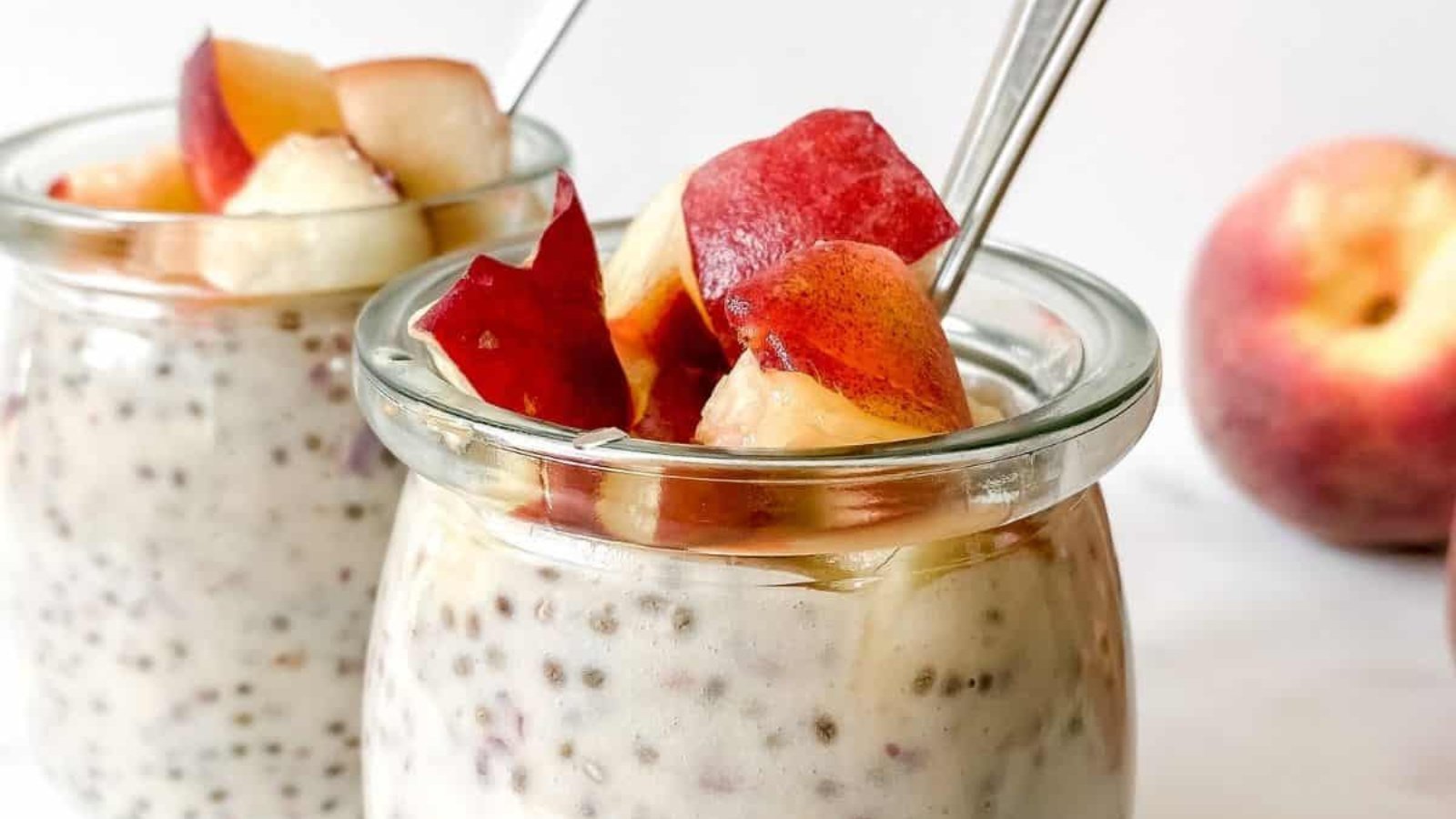 This peach chia pudding is a fruity and creamy light breakfast or snack that tastes like summer! It has a hint of spice from ginger and a touch of extra sweetness from the maple syrup.
8. Peach Baked Oatmeal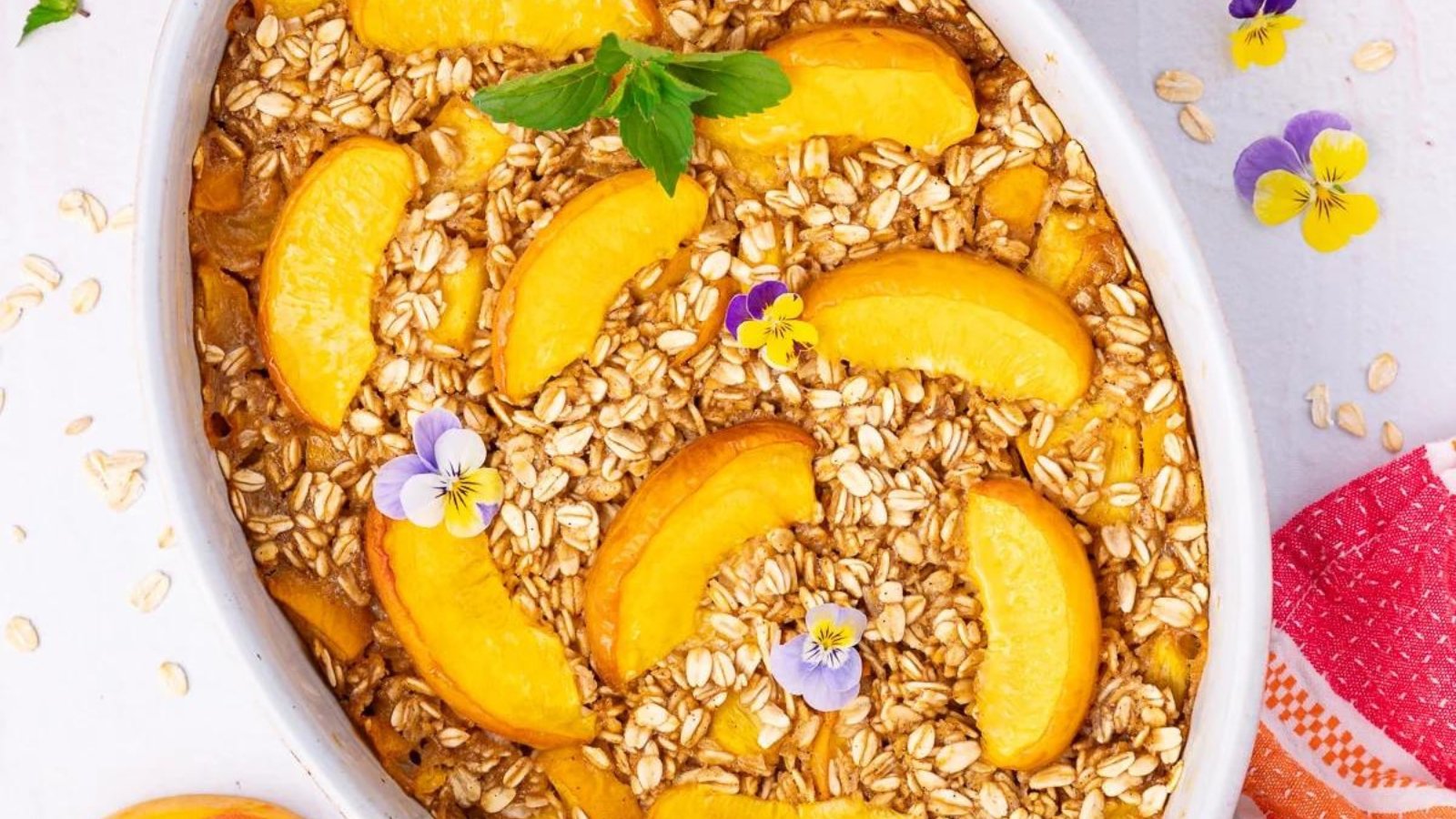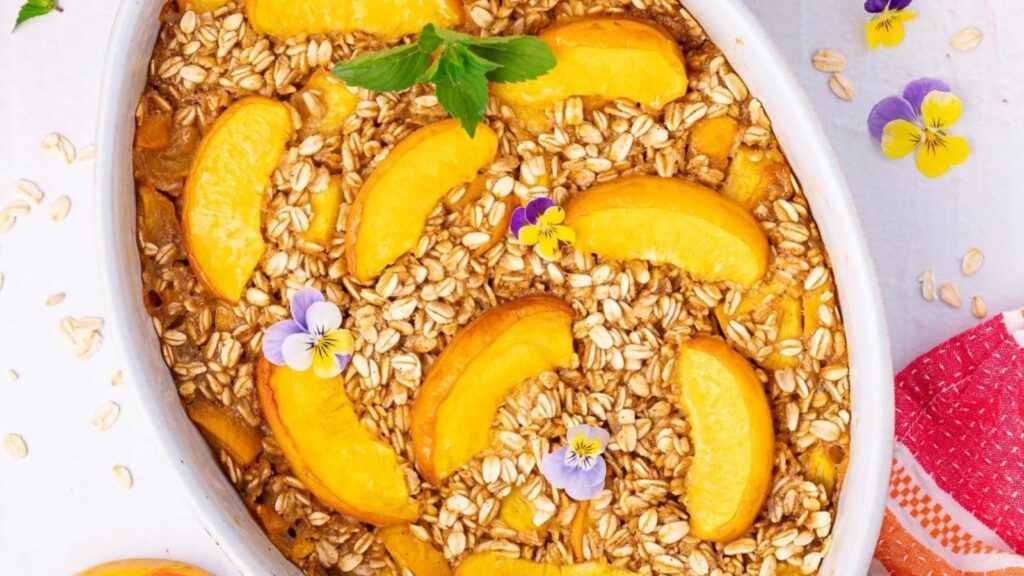 Sweet,summery Peach Baked Oatmeal! With hearty oats and sweet juicy peaches, it's wholesome, delicious, and great for breakfast meal prep!
Get the recipe here.
9. Peach Crumble Whole Wheat Donuts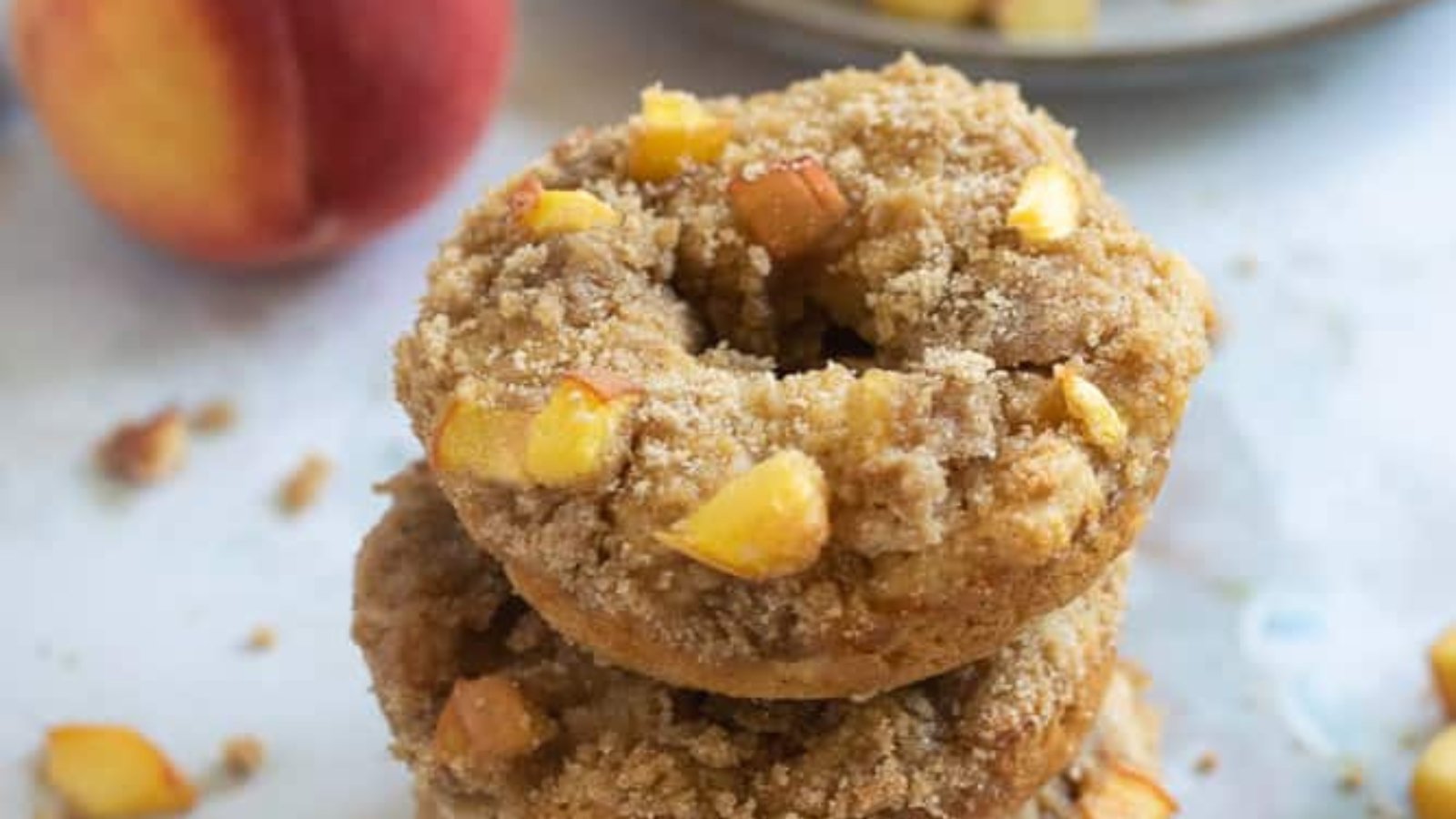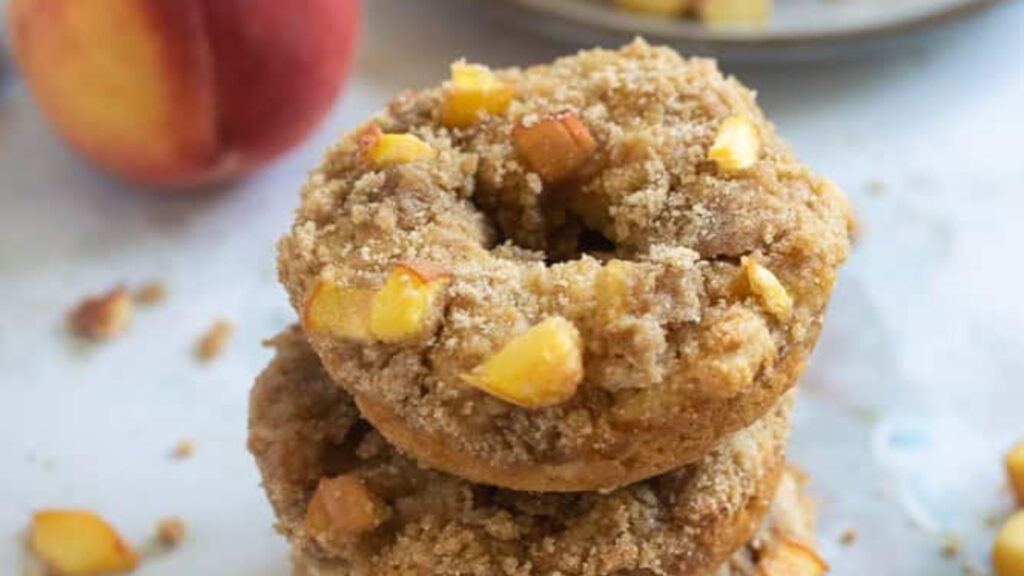 Peach Crisp Whole Wheat Donuts are a delicious summer breakfast or snack option. Made with whole wheat flour and topped with a healthy peach crumble, these healthy baked donuts will become an instant favorite!
Get the recipe here.
10. Peach Crisp Overnight Oats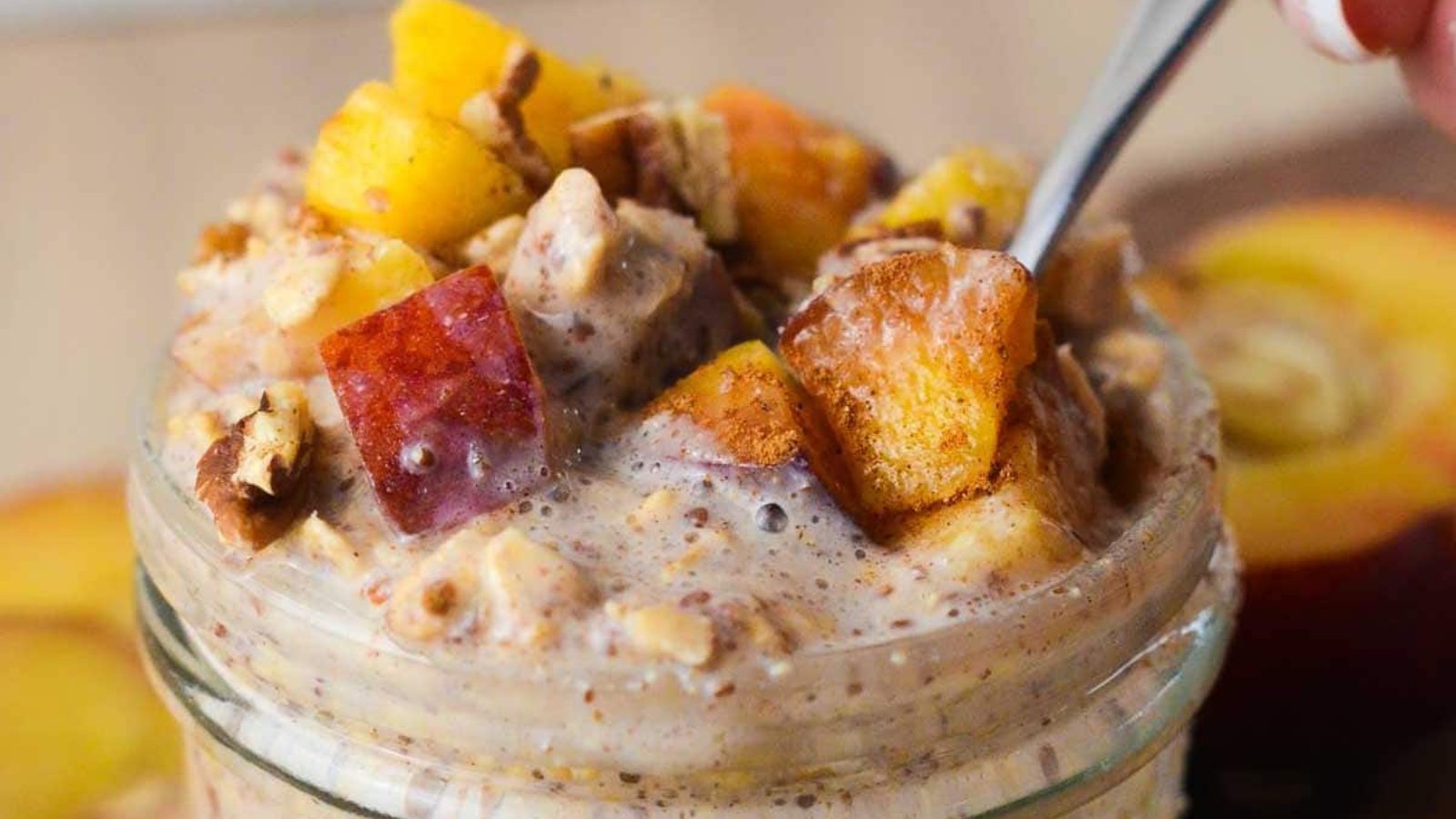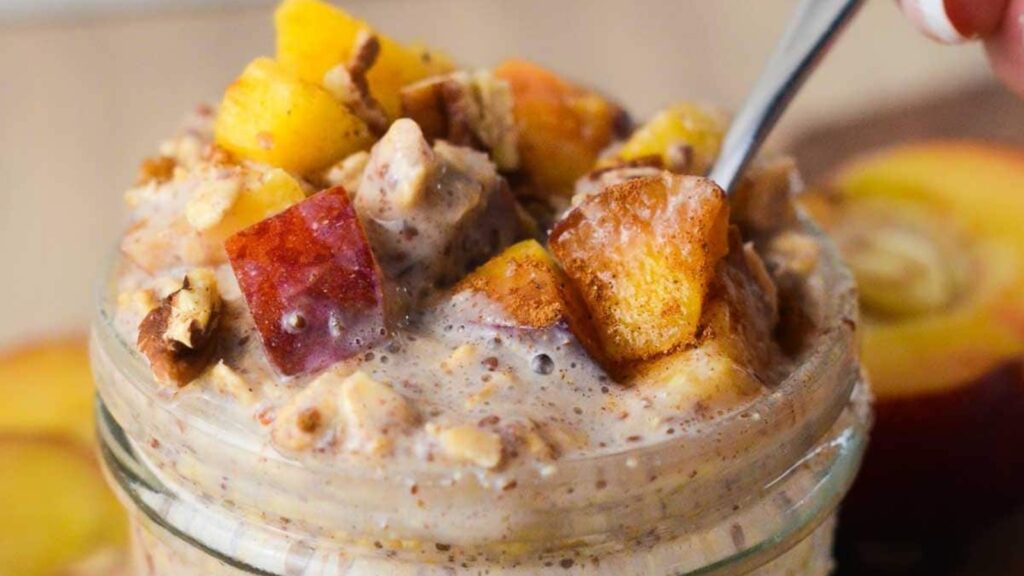 You can have dessert for breakfast with these peach crisp overnight oats with warm cinnamon-y flavors, juicy fresh peaches, and creamy oats. Make these the night before or a few hours in advance for an incredible breakfast.