Let's face it; some days, we're not in the mood to cook. We still have to whip up something because we have to eat and feed our families. But what do we make when we don't want to make anything? Having a list of easy, little to no-cook options is a great way to make a filling, enjoyable meal that takes almost no time in the kitchen and gets a fantastic dinner in minutes. Try some of these and add them to your quick dinner list for those nights when cooking isn't possible.
1. Nachos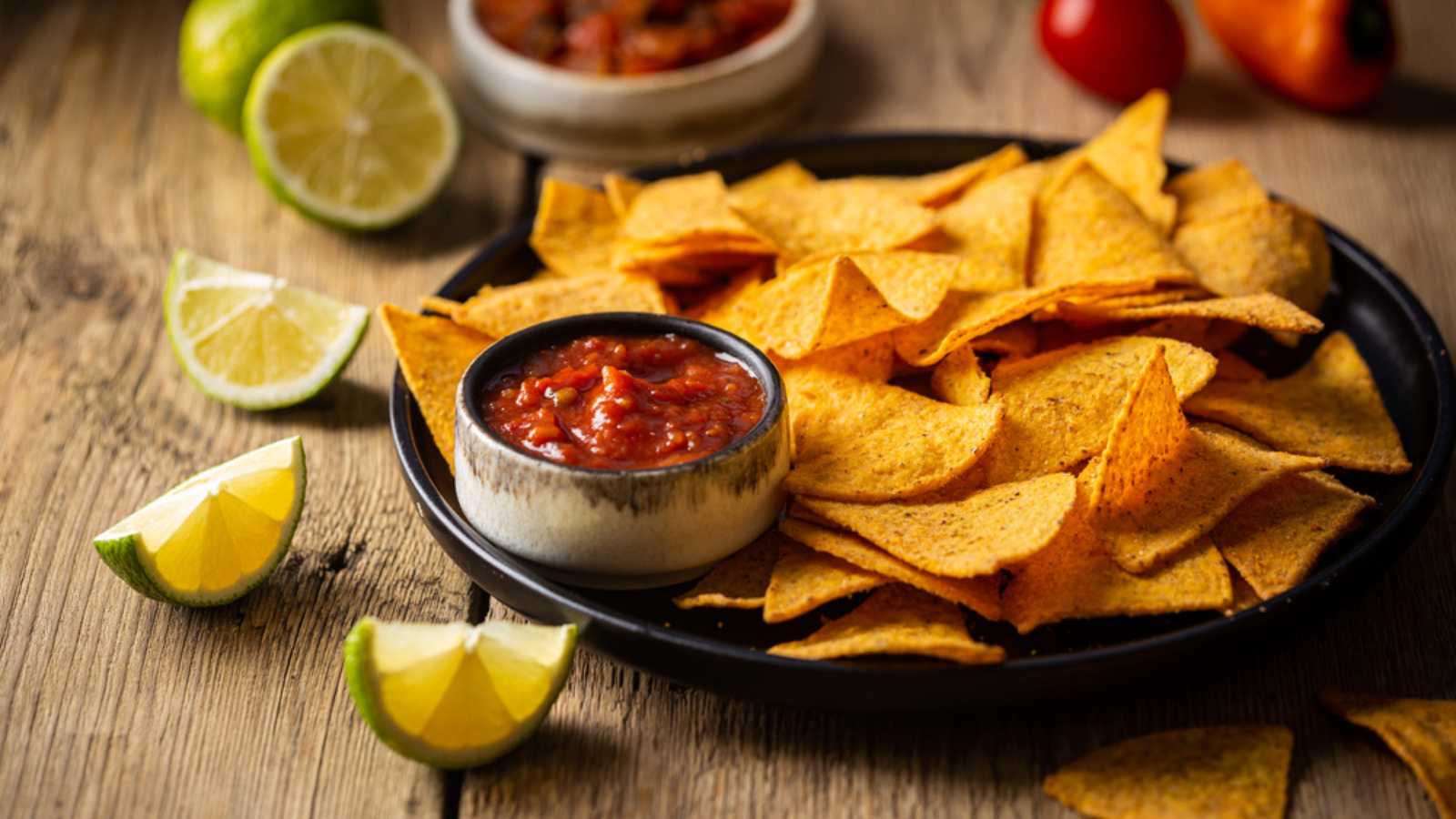 You've got a filling, enjoyable meal with some ground beef, your favorite taco toppings, and a base of tortilla chips. You can also pick everything from your favorite shredded cheese to the cheese sauce for dipping. Either way, this light cook meal is perfect when you don't want to get into the nitty-gritty of cooking a full meal.
2. Chef Salad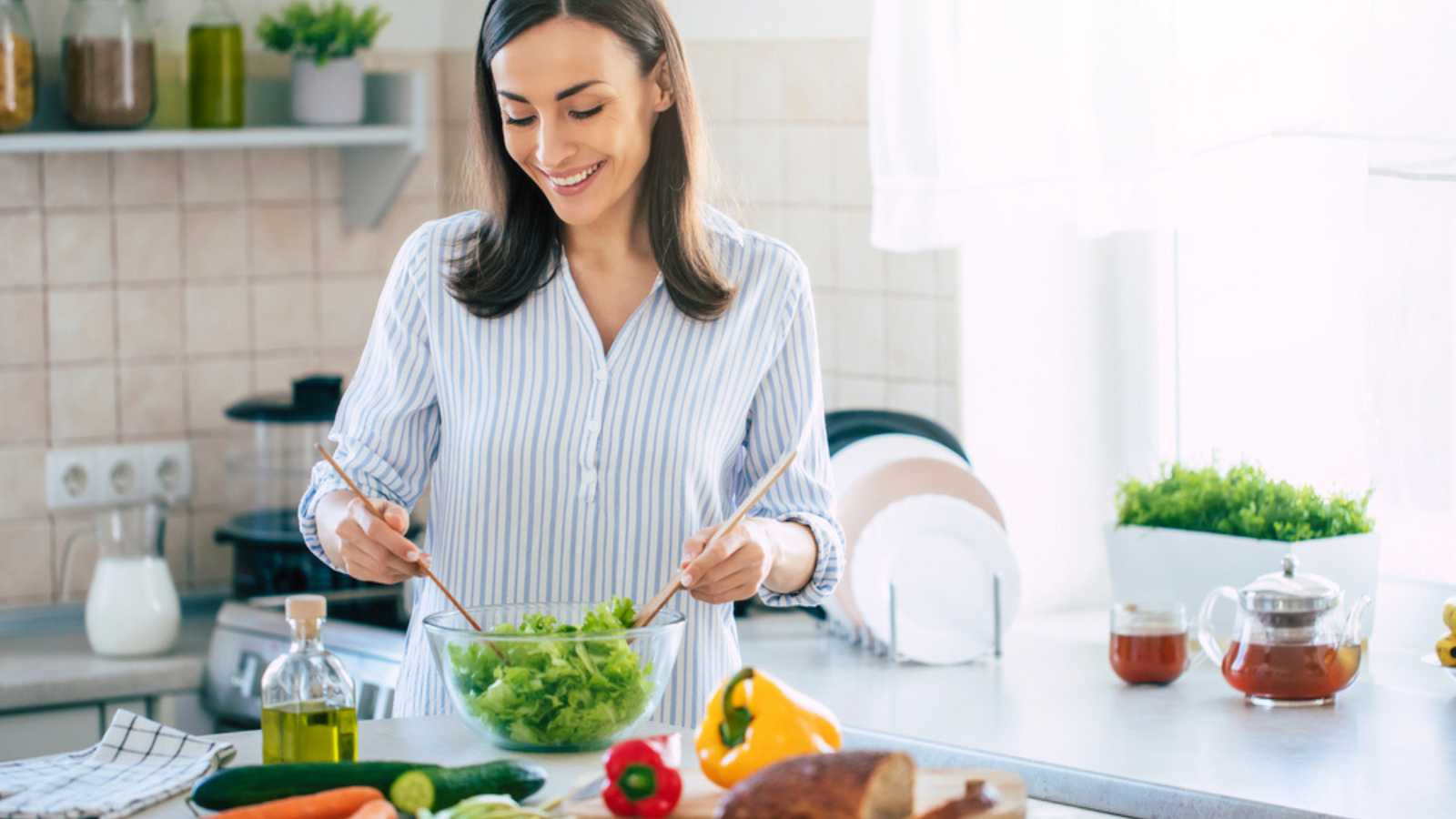 Salads are fun, fresh options for a hot summer night when cooking is the last thing you want to do. Pick your freshest vegetables (or fruit), chop them up, add to a bowl, sprinkle some cheese, and voila, you've got a filling, fabulous dinner that took zero time at the stove. Just don't forget to top it with your preferred dressing.
3. Beans-n-Franks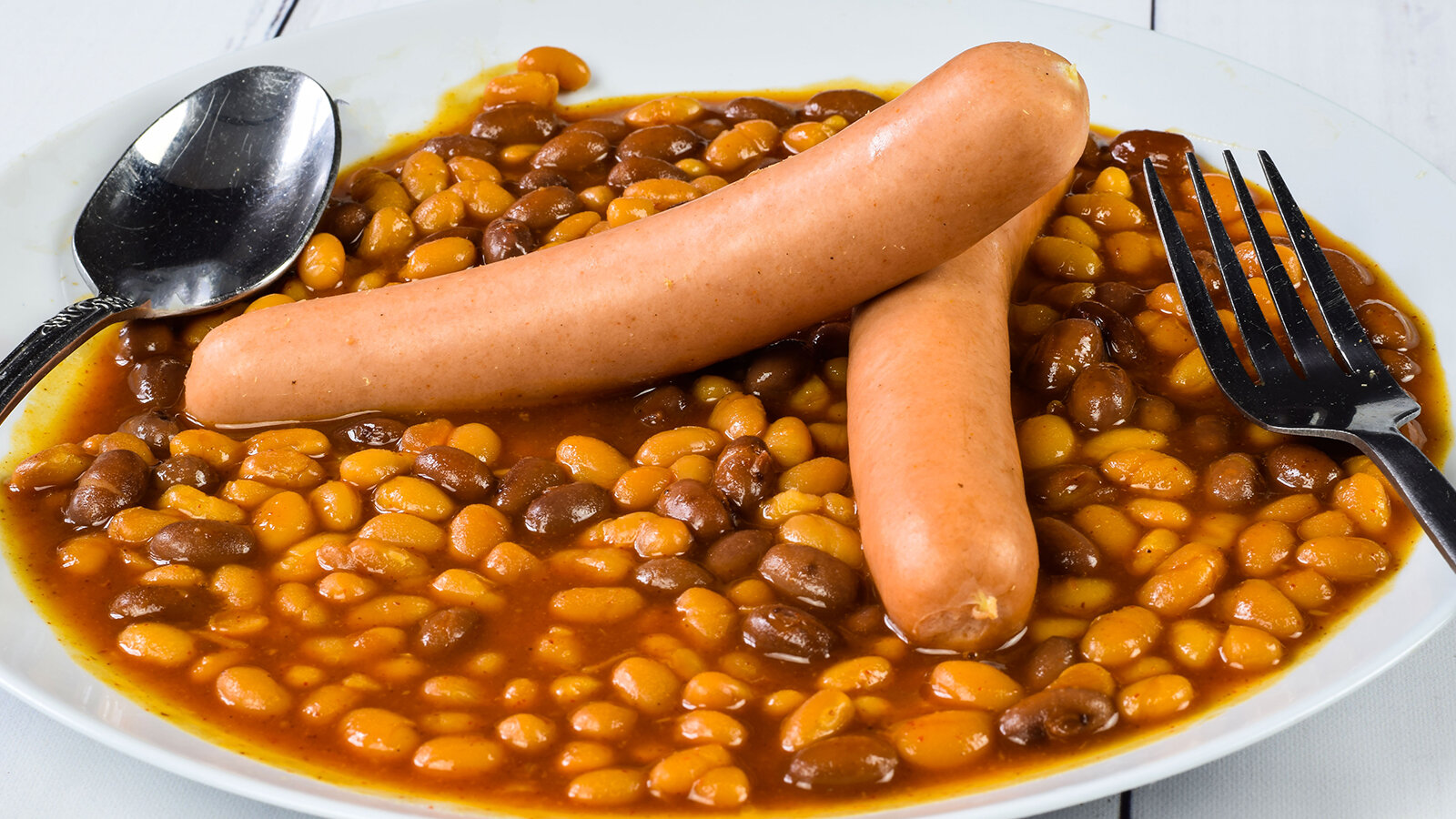 Hot dogs and pork-n-beans come together in this microwavable meal for a fun, return-to-childhood meal that everyone can enjoy. It's a comfort food that takes ten minutes to assemble and has no cooking time. Plus, without much to cook, cleanup is a breeze.
4. Chicken Quesadillas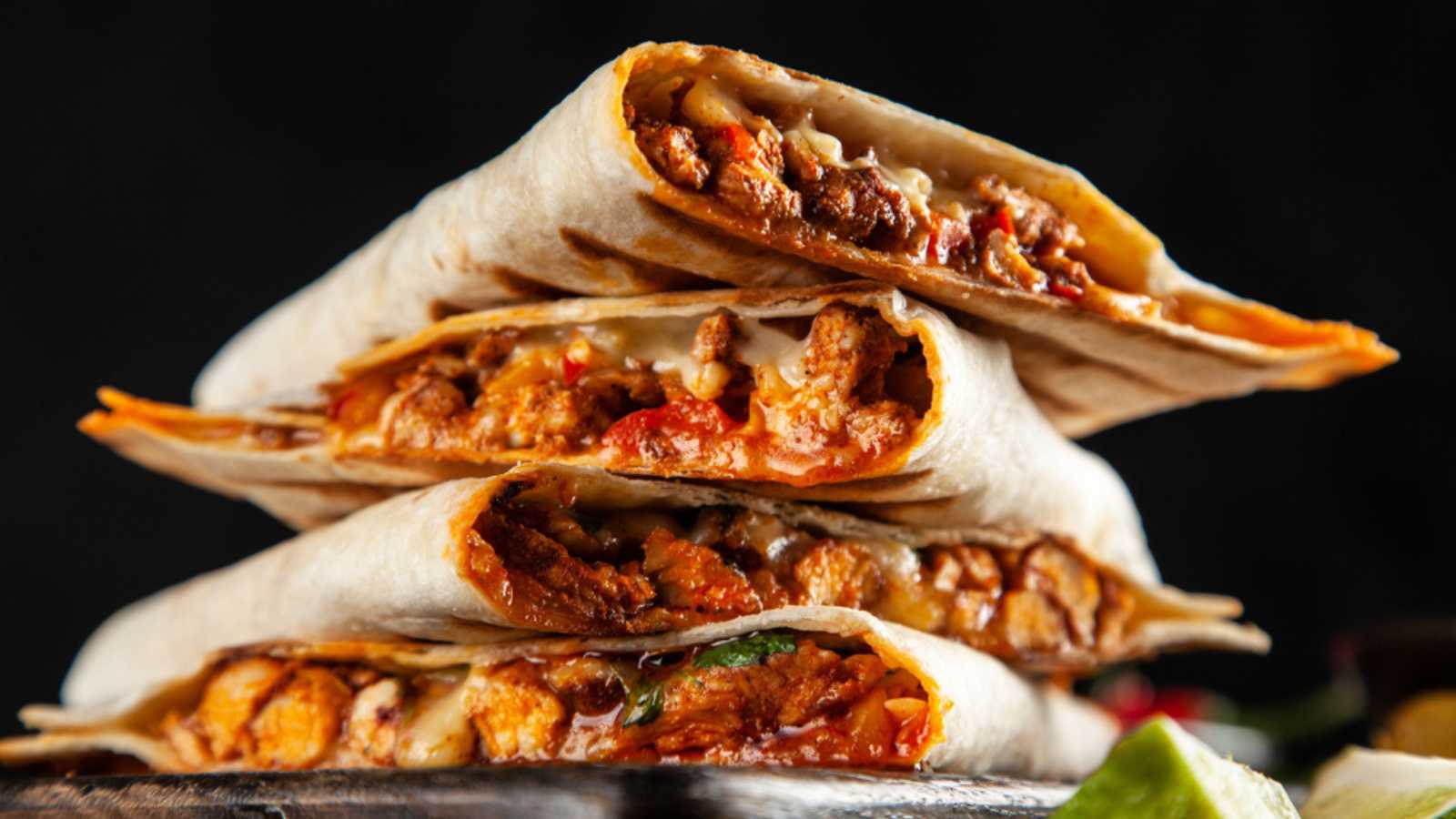 This meal is straightforward if you have leftover chicken or a bag of precooked chicken in your fridge. Pop the chicken in the microwave and chop it up. Then, put a couple of tortillas over low-medium heat with your favorite shredded cheese. Add in your chopped-up chicken, and you have a fresh, satisfying meal in five minutes or less. Sour cream is optional.
5. Chicken Street Tacos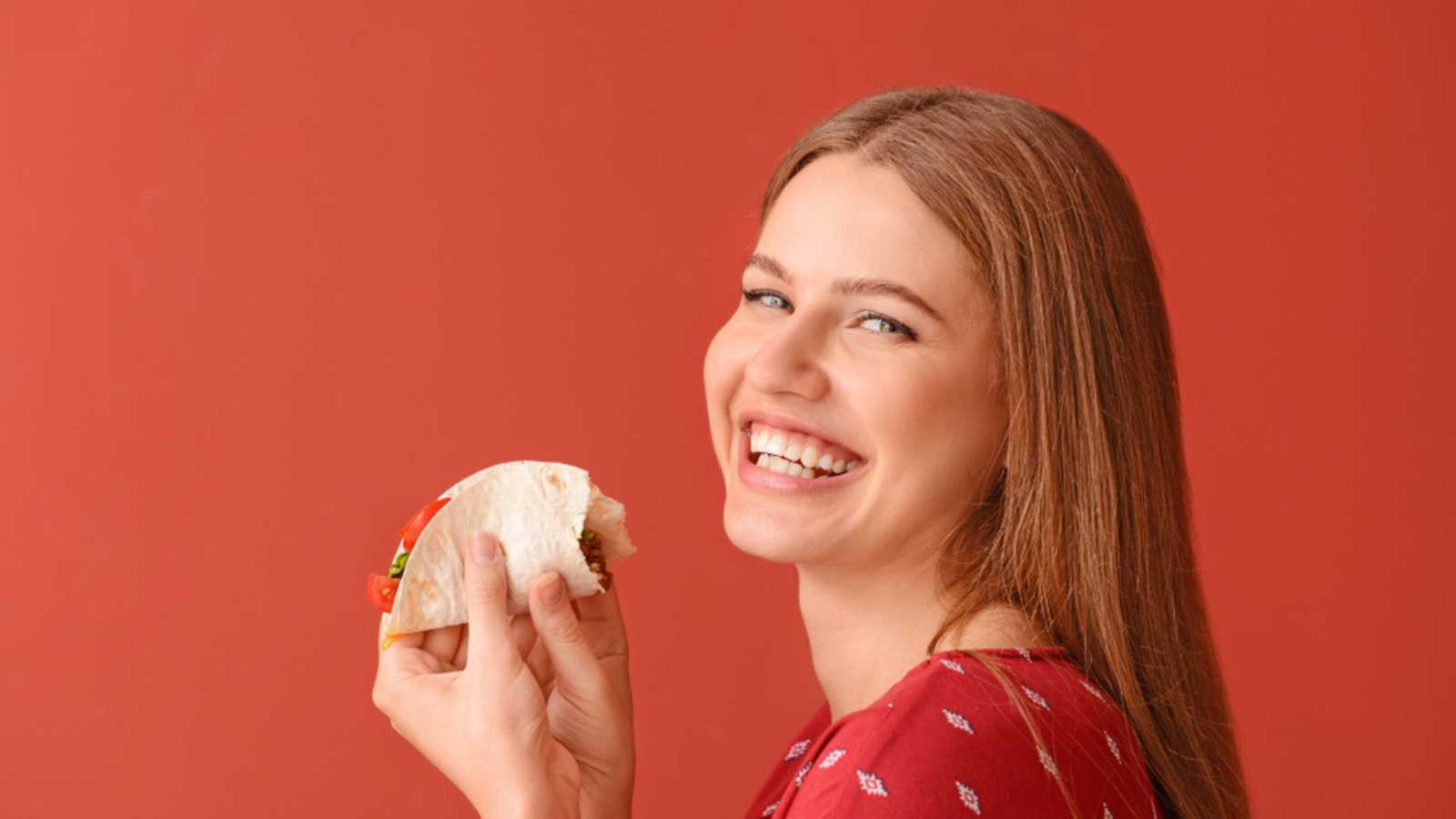 This meal is another great option for any leftover chicken. Quickly chop up your favorite taco toppings, put out some salsa, hot sauce, and sour cream, warm up your chicken, slap it all on a flour or corn tortilla, sprinkle on some cheese, and bam! This recipe also pairs well with homemade or your favorite store-bought guacamole.
6. Spaghetti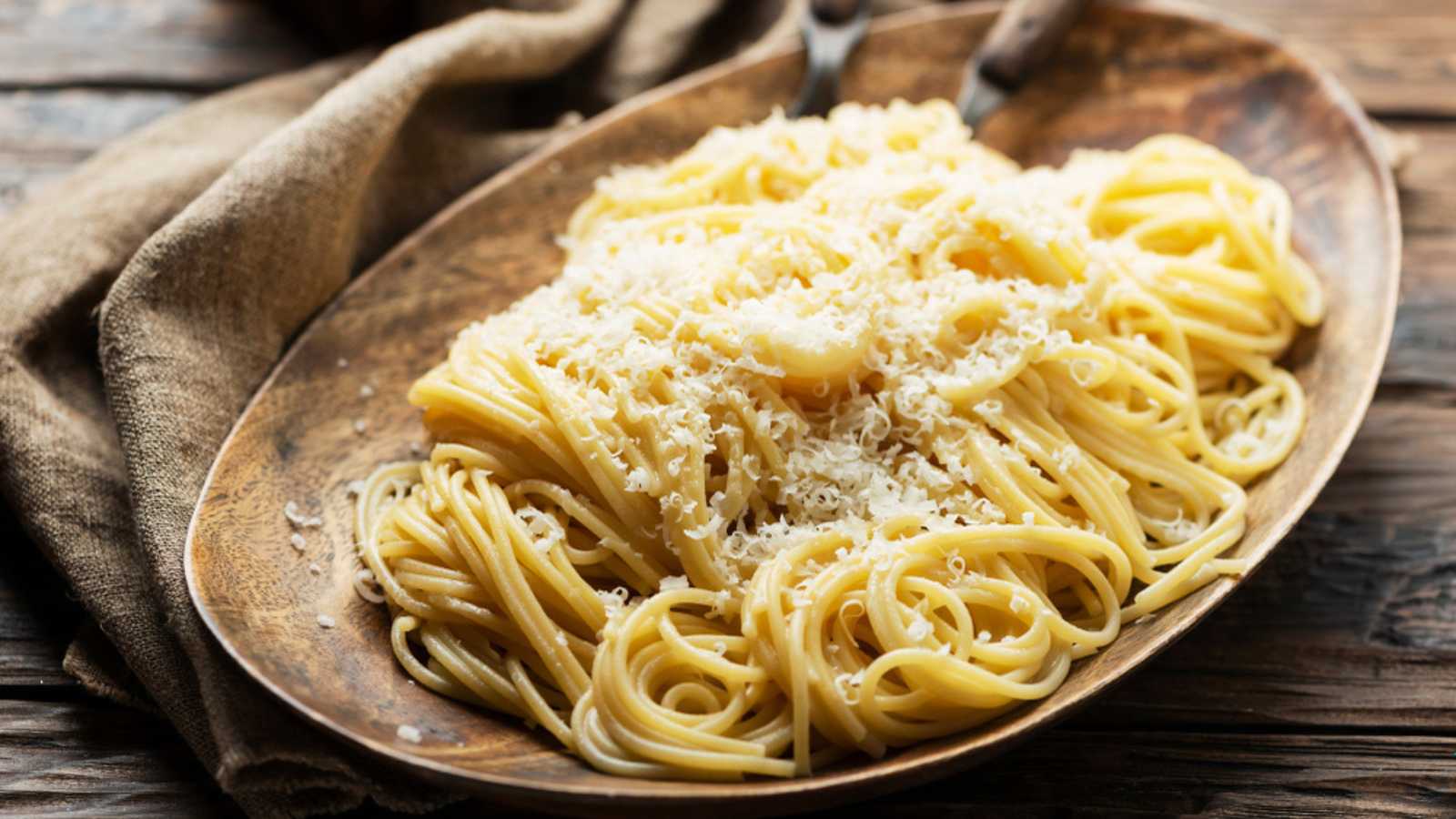 You can make this easy pasta dish with or without beef. If you add ground beef, add sauce to your drained meat, pour it over your preferred cooked spaghetti pasta, sprinkle on some parmesan or romano cheese, and done — dinner in fifteen minutes or less.
7. Chili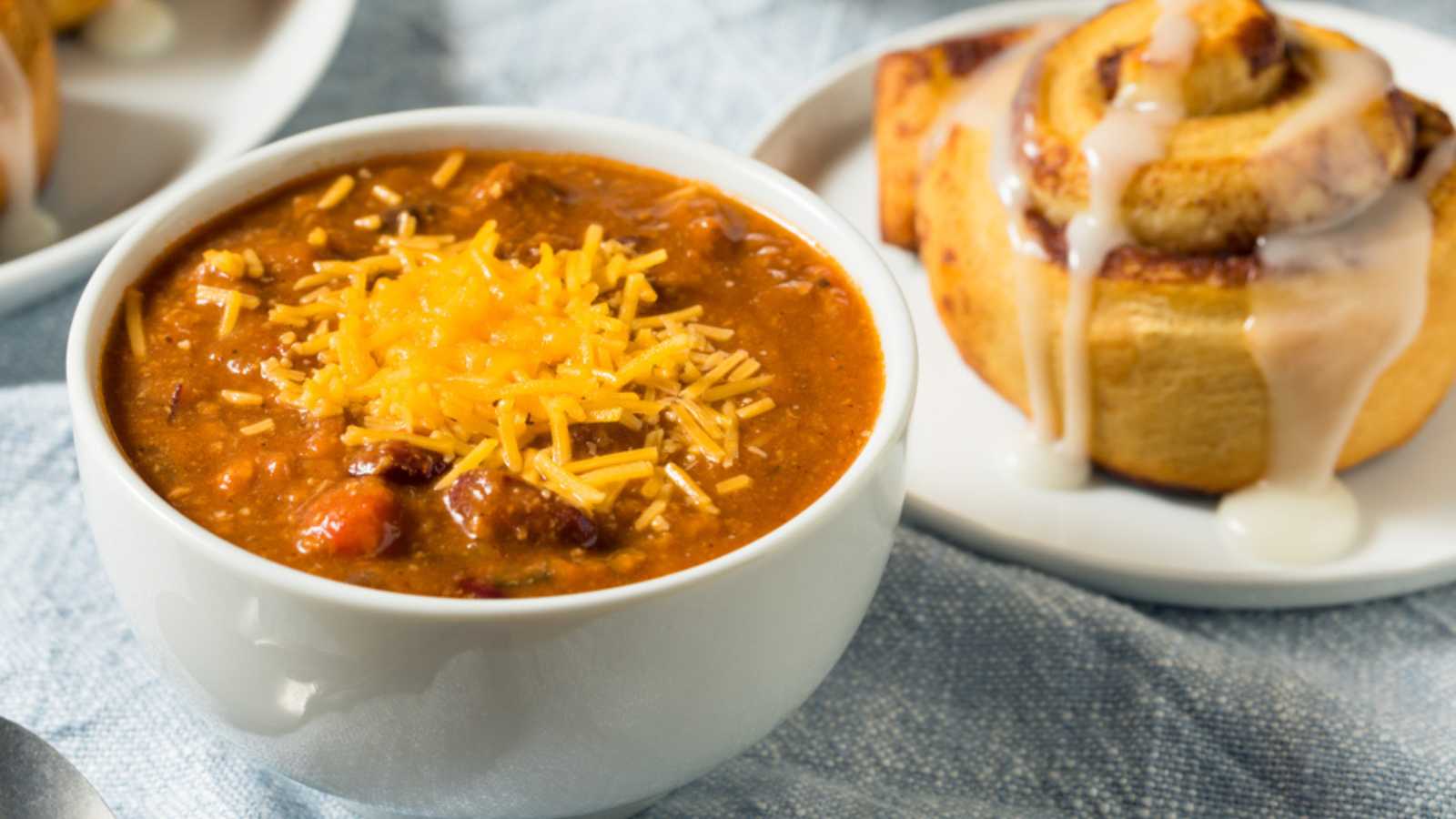 It's easy to love one-pot meals, and chili is among our favorites because it is such an easy comfort food. Ground beef or turkey sets the stage with some sweet onions, chopped whole tomatoes (fresh if possible), a can of tomato sauce, six cans of your favorite bean, and two cans of chili beans. Sprinkle in salt, pepper, and chili seasoning, and you have a great dinner, especially on a chilly night. Pair it with fresh-from-the-oven cornbread; no one will walk away hungry.
8. Beef-n-Bean Burritos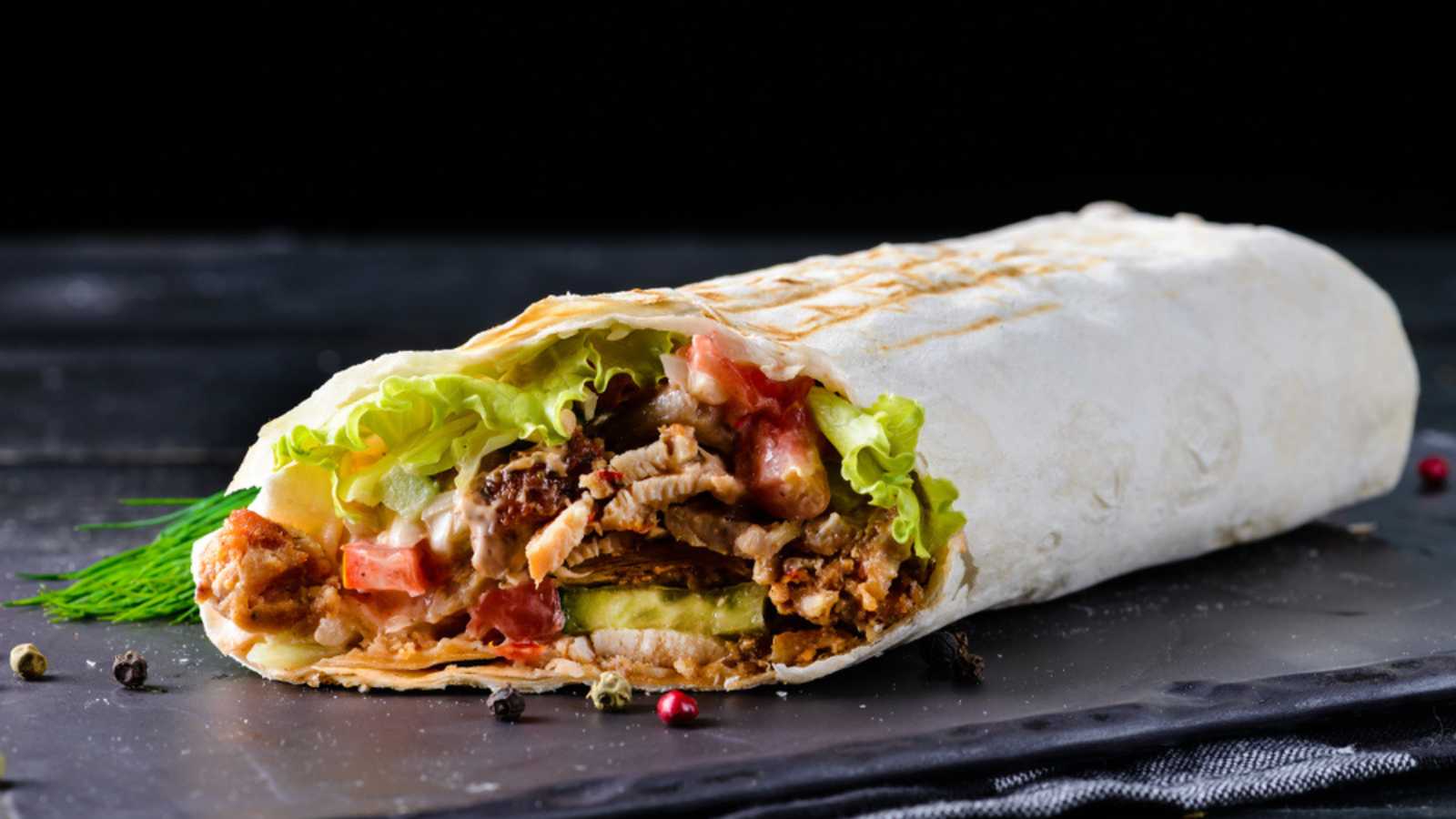 If you enjoy Mexican-inspired food, beef and bean burritos are an easy one-skillet option. Cook your ground beef and drain. Add a can of refried beans, and you're all set. All that's left is gathering your flour tortillas, shredded cheese, salsa or hot sauce, and sour cream. Add lime and cilantro or Spanish rice to make this a layered burrito. The rice is beneficial if you have big eaters sharing your meal.
9. Snacks For Dinner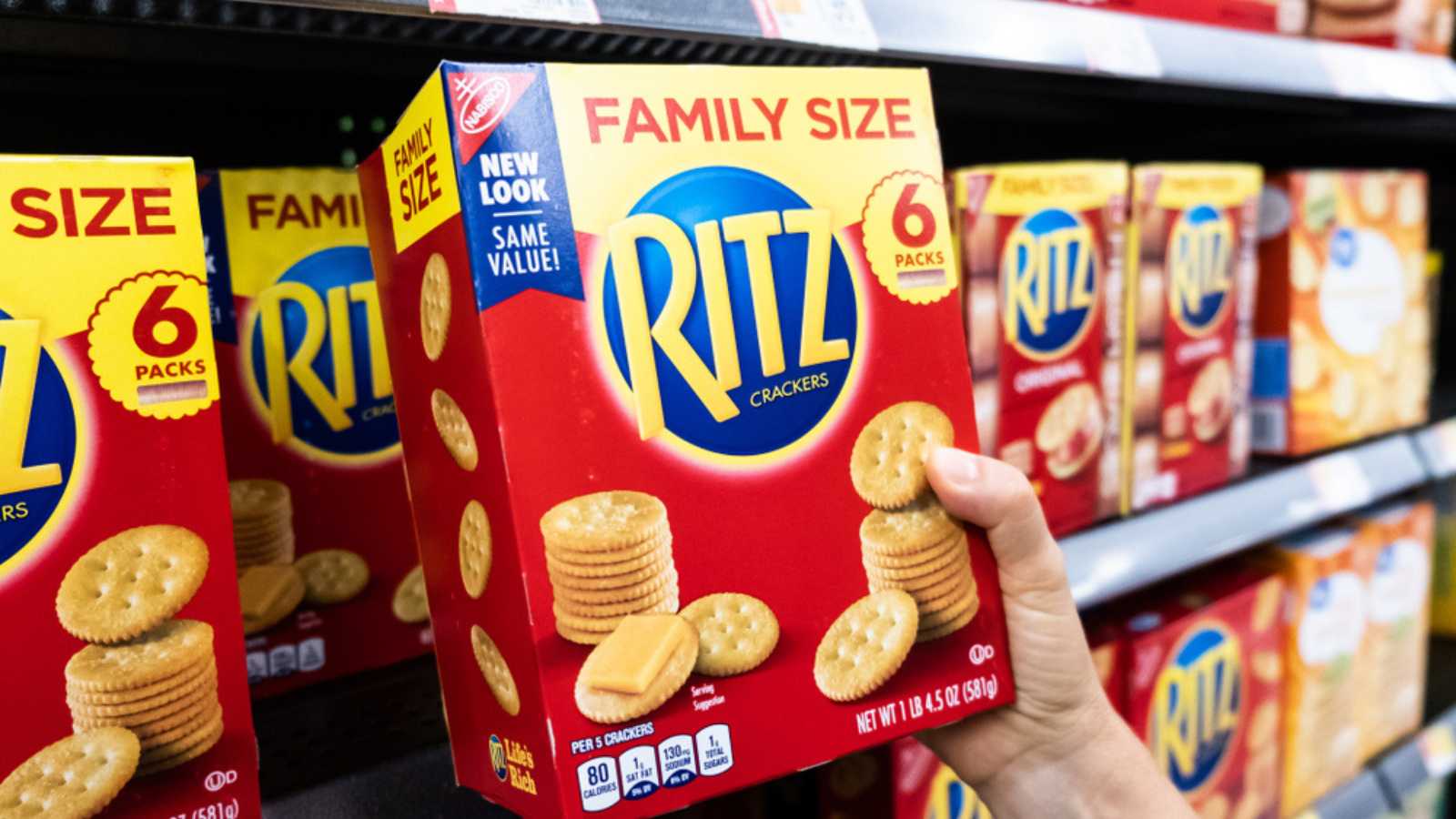 Sometimes you may not be in the mood for something heavy and feel more like munching your way through dinner instead. On nights like this, opt for snackable options like Ritz crackers, block cheese, pepperoni, or other easy meat options, some raw veggies like baby carrots or celery, and peanut butter.
10. Eggs and Toast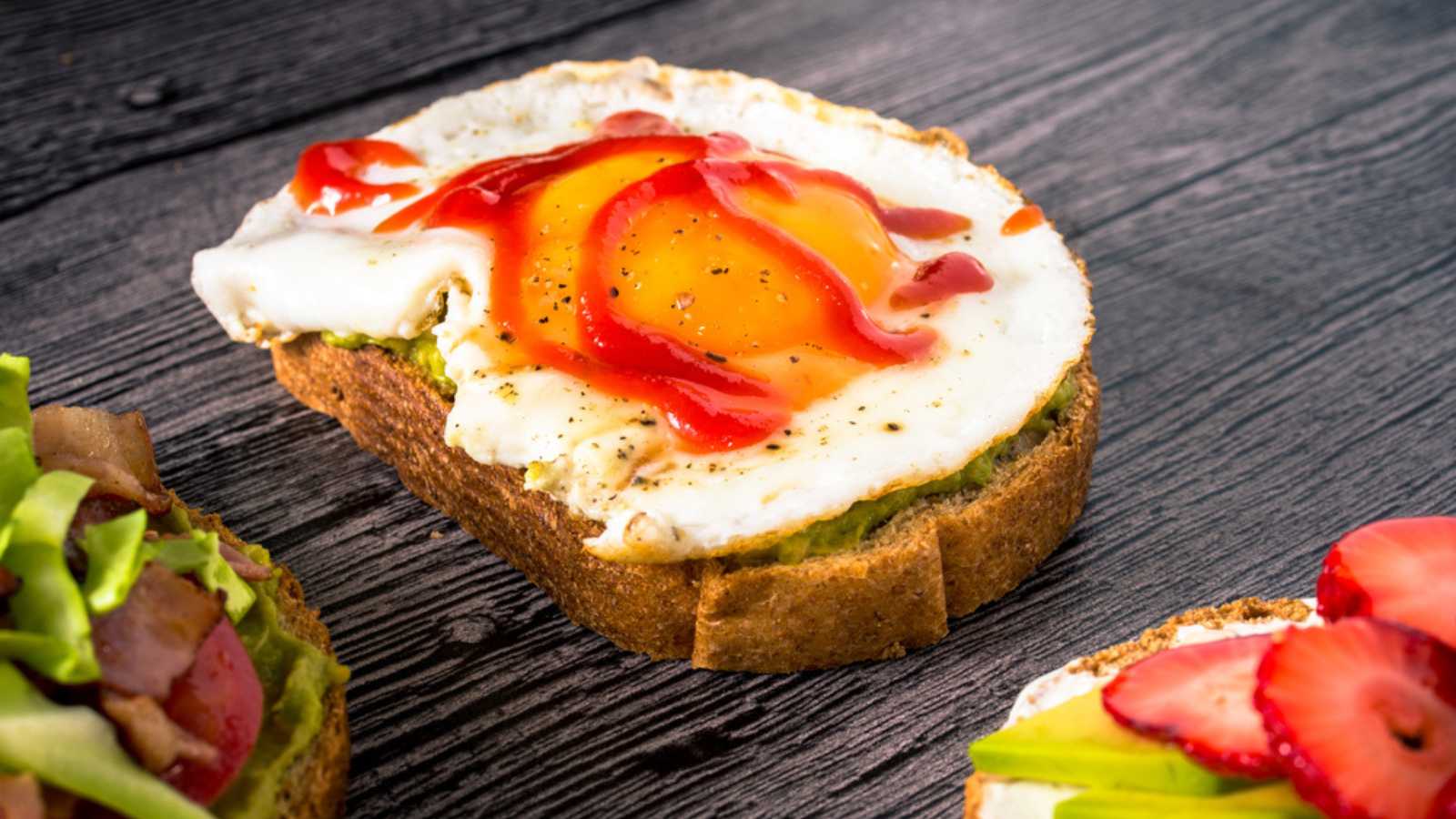 Eggs and toast are a perfect pair for a light dinner night, especially if you are someone who often skips breakfast. Make your eggs to your preference, grab a couple of pieces of toast, some butter or jelly, and have an excellent meal for any night you don't feel like cooking.
11. BLTs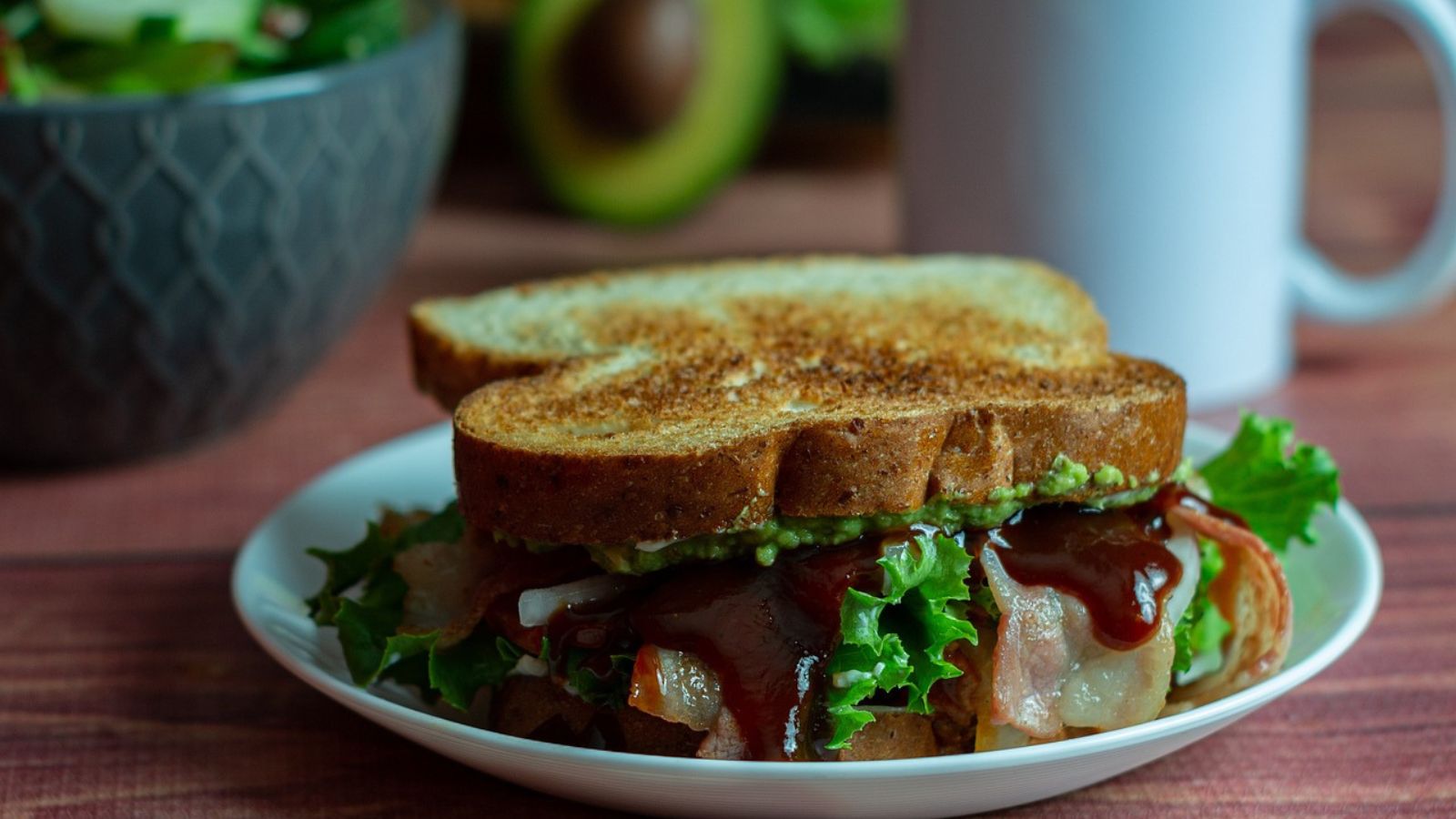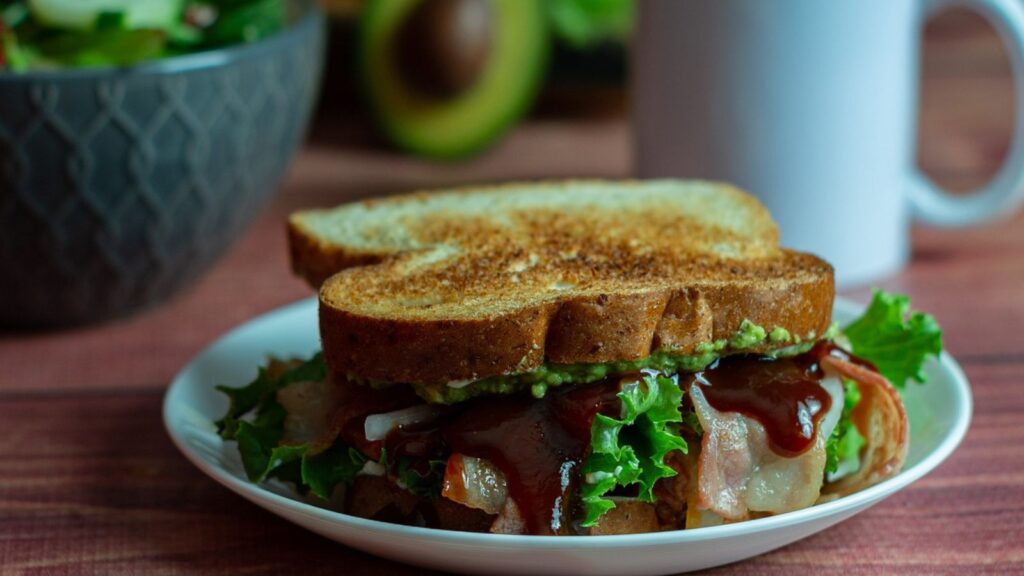 With some fresh romaine lettuce and a few slices of fresh Roma (or beefsteak if you like) tomatoes, you can have a great, tasty sandwich that takes little time in the kitchen. Plus, if you hate frying bacon, you can cook it just as easily in the oven!
12. Chicken Ceaser Wraps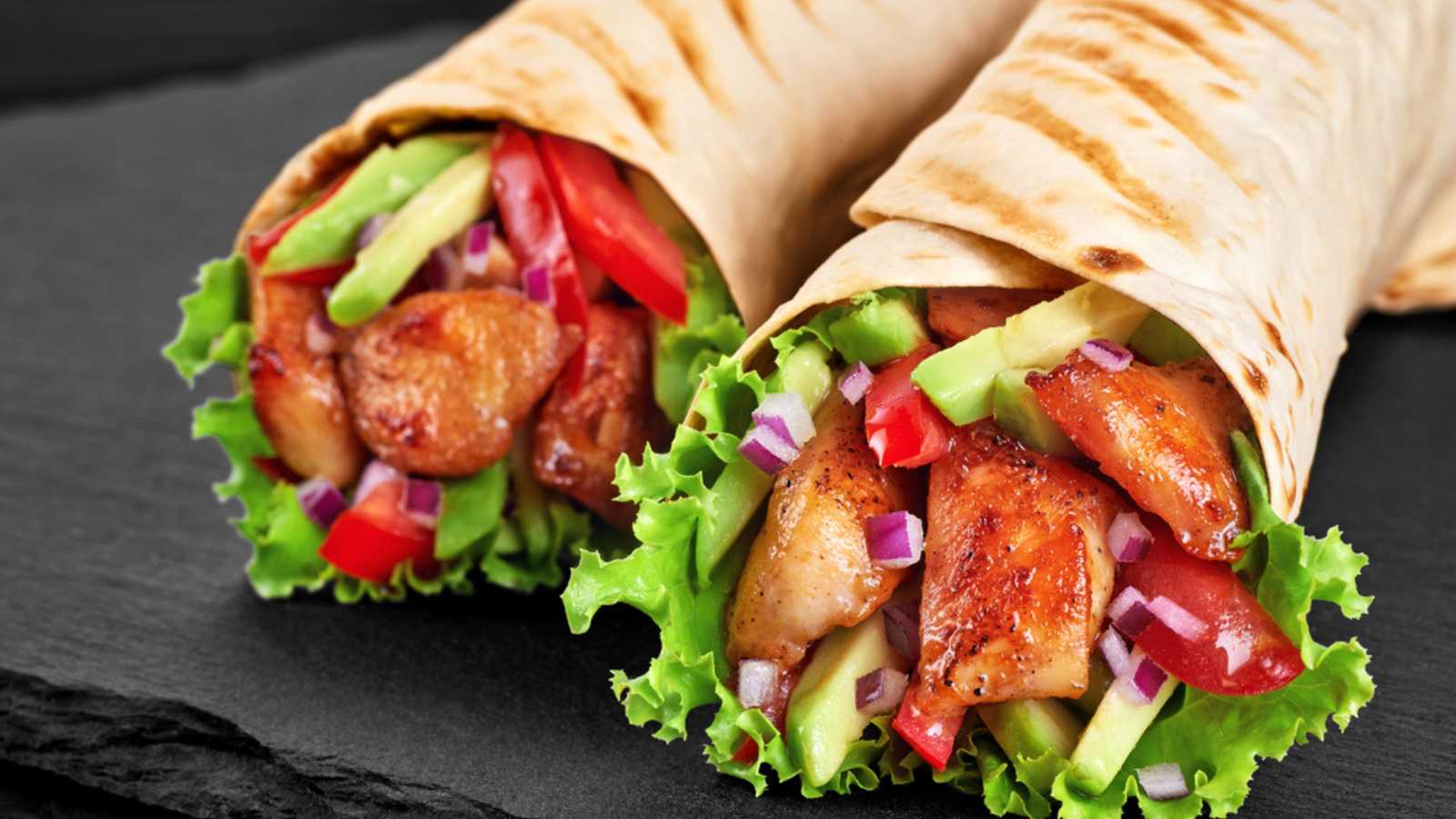 This meal is fantastic if you have leftover chicken or the precooked in-a-bag. You can quickly heat your chicken, put some sauce down on a flour tortilla (Ranch dressing tastes great with this), layer on your warm chicken, add some hearty veggies, sprinkle on your favorite shredded cheese, wrap it up, and enjoy!
Source: Taste of Home