This morning, I got a great question in my inbox, from a reader who is new to raising ducks. She has a small homestead flock, which consists of several Muscovy females, a Pekin female, and one Khaki Campbell drake.
She was wondering, if she were to hatch eggs from her female ducks, would the resulting ducklings from those pairings be able to have babies of their own, or would they be infertile?
That's such a great question, and one many new duck keepers don't think about, when they're first making the decision to hatch their own ducklings!
I recorded a video to answer this reader, but if (like me!) you prefer to read rather than watch, I thought I'd explain the answer here on the website as well!
Here's how fertility works, when breeding backyard ducks from different species!
---
All ducks fall into TWO categories: Mallard descendants, and Muscovies
The first thing that's important to know, is that while there may be hundreds of different varieties of domestic ducks, they ALL fall into one of two categories. Muscovies, and everything else.
Let's start by talking about Muscovies!
The crazy thing you need to know about Muscovy ducks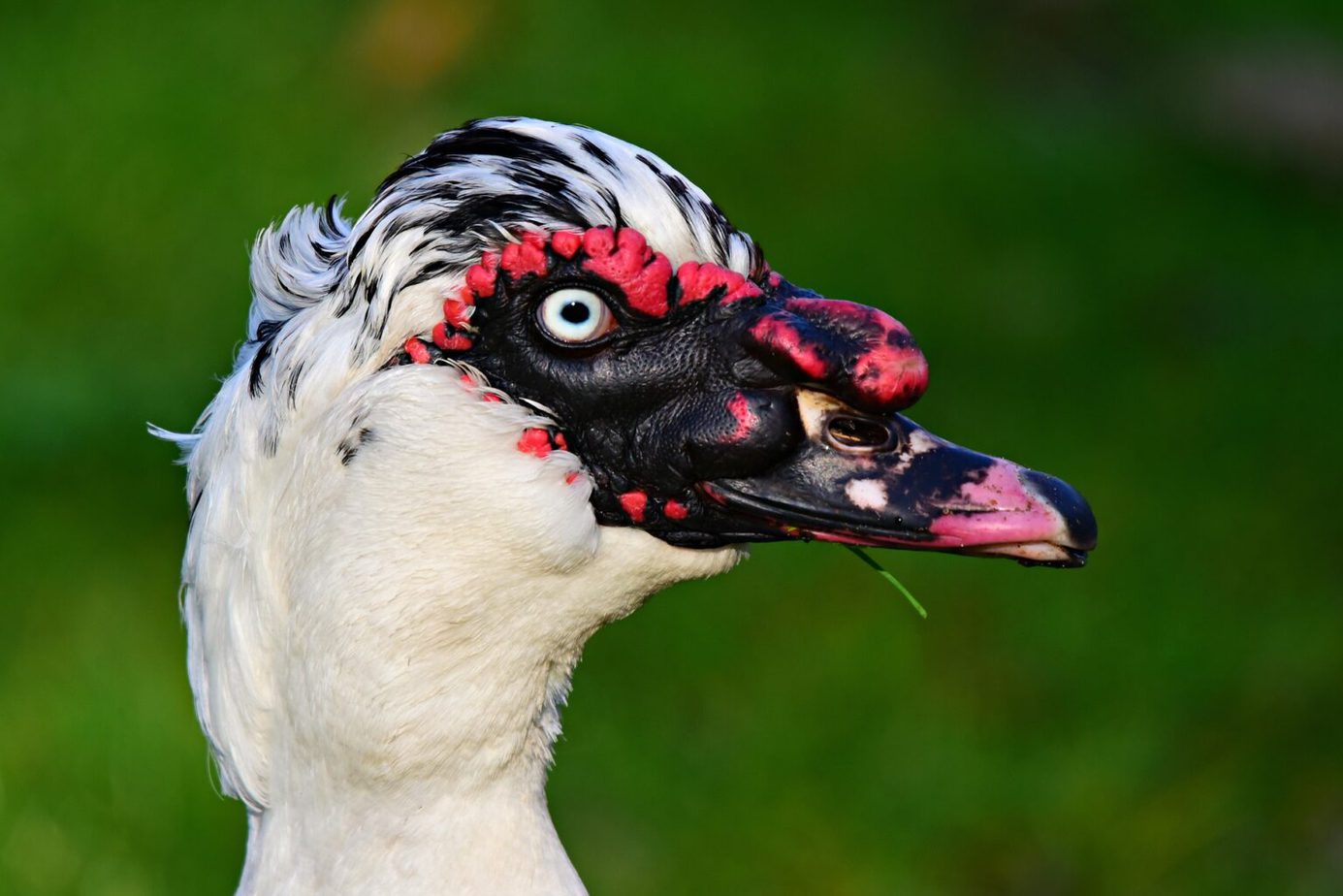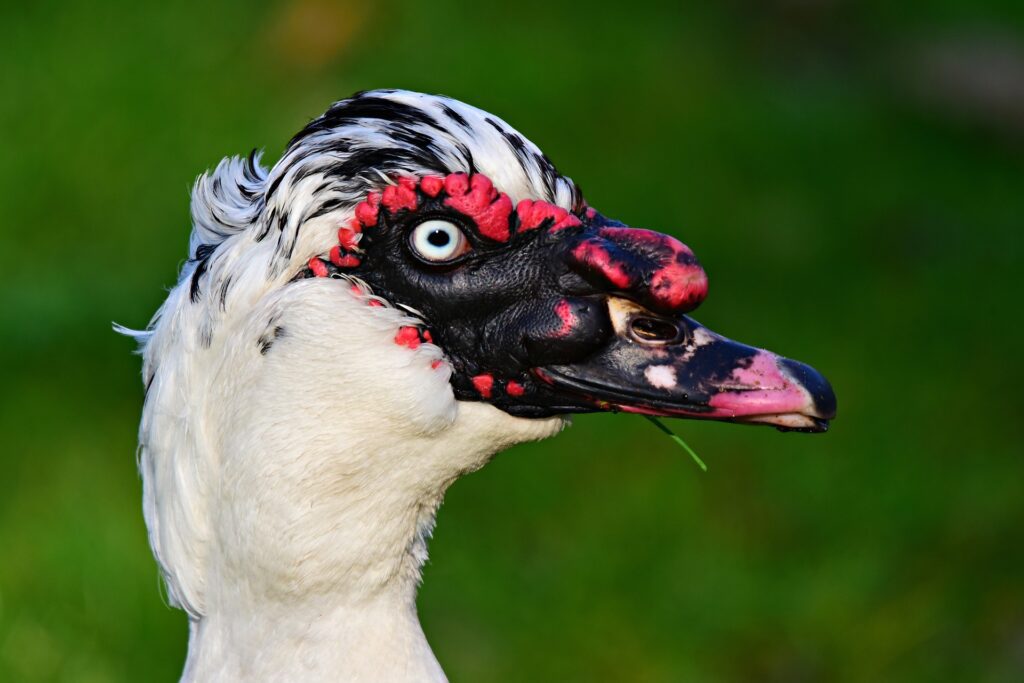 Many people don't know this, but while they're commonly called "Muscovy ducks", Muscovies are a genetically very distinct species of South American waterfowl.
They hiss like a goose. They roost like a chicken. They look, and lay eggs, like a duck.
But...technically not a duck. (At least not according to some of the scientific gate-keeping powers that be.)
Don't hate me. I don't make up the science, I just like to talk about it!
(If you really want to geek out on the science, type in a search for "Muscovy mitochondrial genome" and start reading those studies. WHEW! It's absolutely fascinating!!)
I started down those scientific study rabbit holes and learned so much I never knew about Muscovies. Honestly, I ended up with a whole new appreciation for this important species.
But - if Muscovies are their own genetically separate species, what about all of the other duck varieties?
EVERY other backyard duck species is derived from Mallards.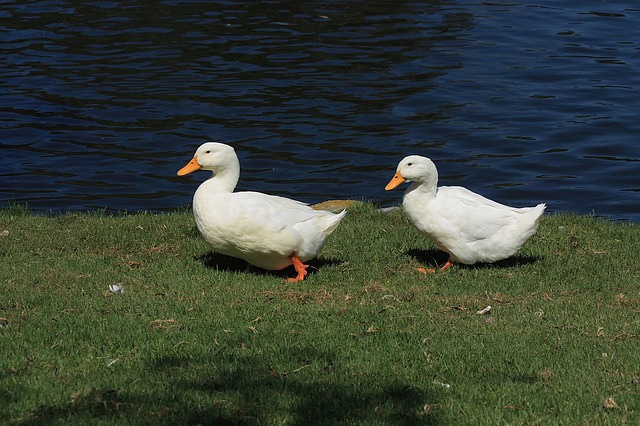 Even though the wonderful plethora of domestic duck varieties comes in a stunning array of shapes, colors, and sizes, they're all more genetically similar than you might think! Domestic ducks are widely considered to all be derived from the wild Mallard duck, and they're often referred to as "mallard-derived" species.
These are considered "true ducks", and all of these Mallard-derived varieties can be successfully inter-bred with one another, creating offspring that are fertile, and can go on to have babies of their own.
A really wonderful benefit of blogging about ducks is that readers send me delightful photos of their flocks, and some of the cutest ducks I've ever seen are actually mixed-breed offspring from some unlikely combinations!
What about breeding Muscovies with other duck breeds?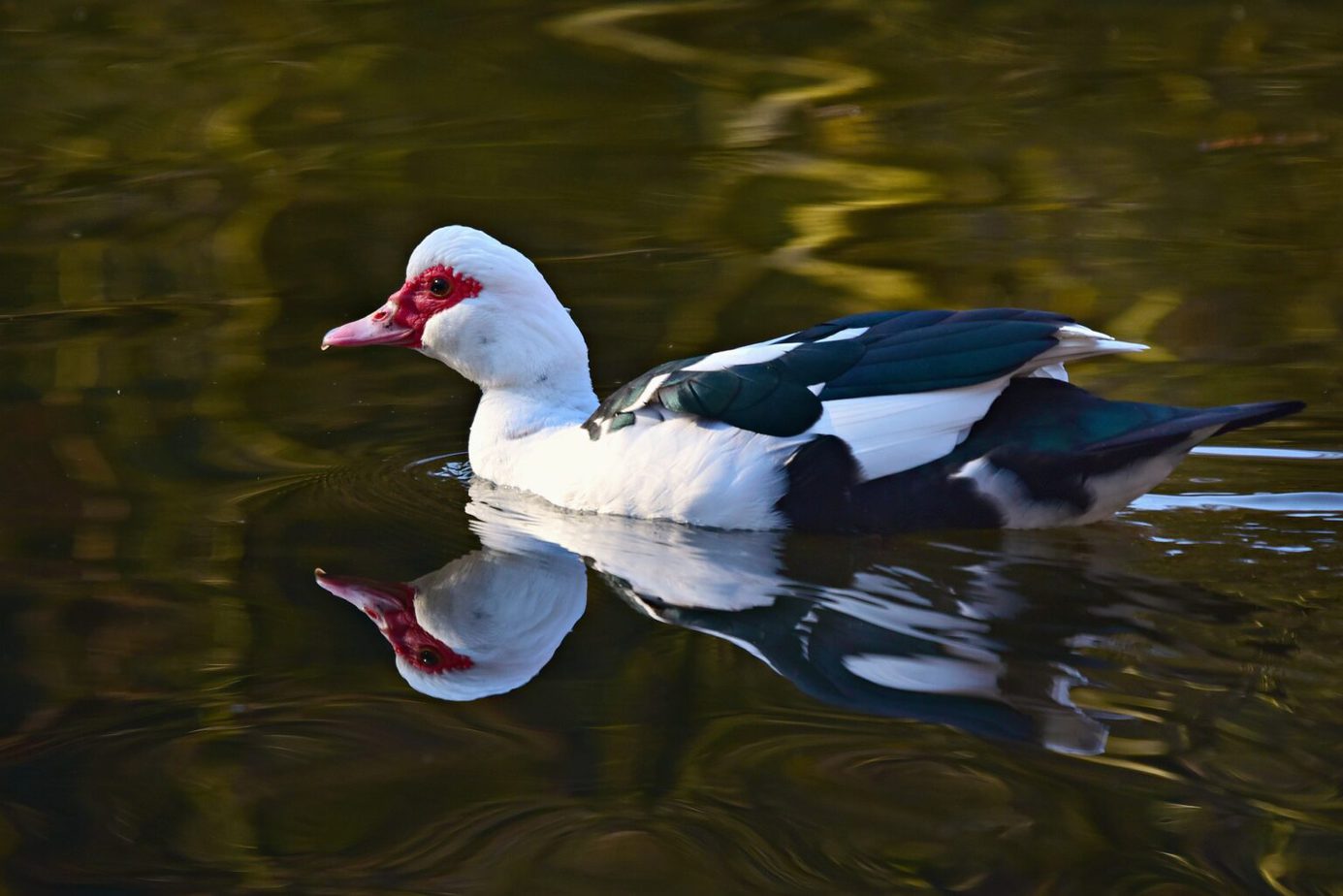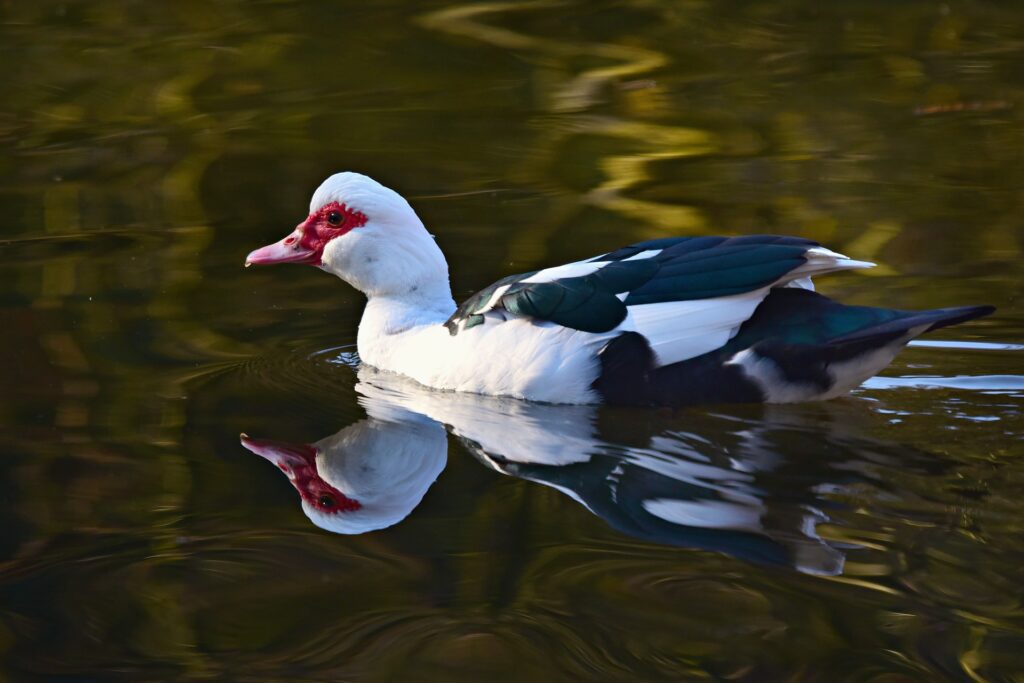 Muscovies are genetically similar enough to ducks, that they can inter-breed, and the resulting eggs can be hatched. Regardless of which parent is the Muscovy, hybrid ducklings are generally viable, strong, and should successfully grow to adulthood, even laying eggs of their own, if they're female.
However, Muscovies and true ducks are genetically different enough that these hybrid offspring are always sterile, meaning that any eggs they lay will not be fertile, and won't be able to be hatched. This is called "hybrid sterility."
Like the offspring of a male donkey and a female horse, these sterile half-muscovy ducks are often called "mules", or "mule ducks".
They can still be wonderful pets, good egg layers, and all-around lovely birds. They just won't lay eggs that can be hatched to produce a new generation.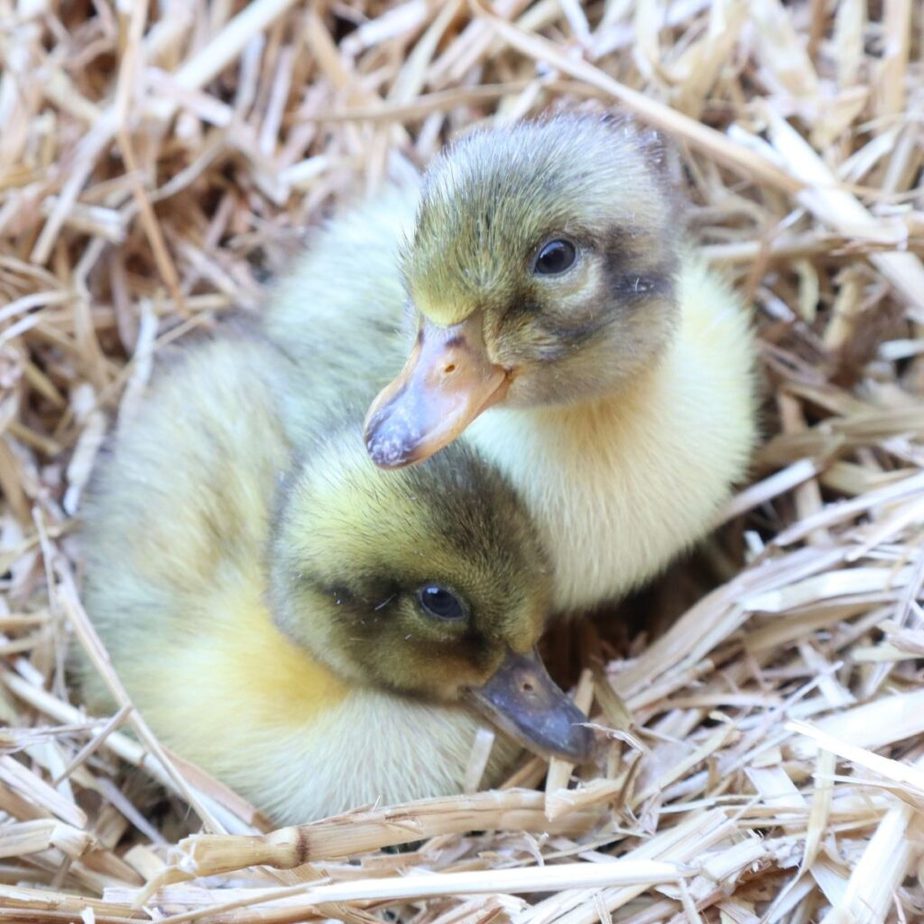 So what does that mean for my reader's mixed flock?
In this case, we have female Muscovies, a female Pekin, and a male Khaki Campbell. So two different possible breeding combinations.
The eggs laid by the Muscovy females should successfully hatch into hybrid Muscovy/Khaki Campbell ducks, which will grow to be capable of laying eggs when they reach adulthood. However, due to hybrid sterility, their eggs won't be fertile, and they'll be unable to produce offspring of their own.
The eggs laid by the Pekin would hatch into ducklings that would be called a Pekin/Khaki Campbell cross. These cross-bred ducks would be fertile, and any eggs they lay should be able to be successfully hatched. They could even be bred to a full sibling, or bred back to one of the parents (the Pekin or the Khaki Campbell), and that next generation would be fertile as well.
As long as they're bred to another mallard-derived duck, those Pekin/Khaki crosses would go on to have fertile offspring as well.
---
Genetics is amazing, isn't it? This hardly scratches the surface, but if you've ever wondered that same question, "Can Muscovy ducks breed with other duck breeds?" - I hope that this post has helped a bit!
Perhaps you yourself have raised Muscovy hybrid ducklings, and have some helpful tips or advice for other duck keepers? If you happen to have photos of your Muscovy hybrid ducks that you wouldn't mind sharing, I'd be glad to include a few in this post, with a credit back to you and a link to your blog if you have one!
Have a duck keeping question you'd like to see answered?
You can send me questions at [email protected]. I try to respond to every question, and some of them (like this one) end up being answered with a video and an article here on the blog. I love hearing from readers!
Until next time, happy duck keeping!