If you love old cookbooks as much as I do, you'll be delighted to know that many of them are available to read and enjoy online! Here are some of my favorite 1800's cookbooks - digital copies of real books that sit on my kitchen shelves, and a few other favorites!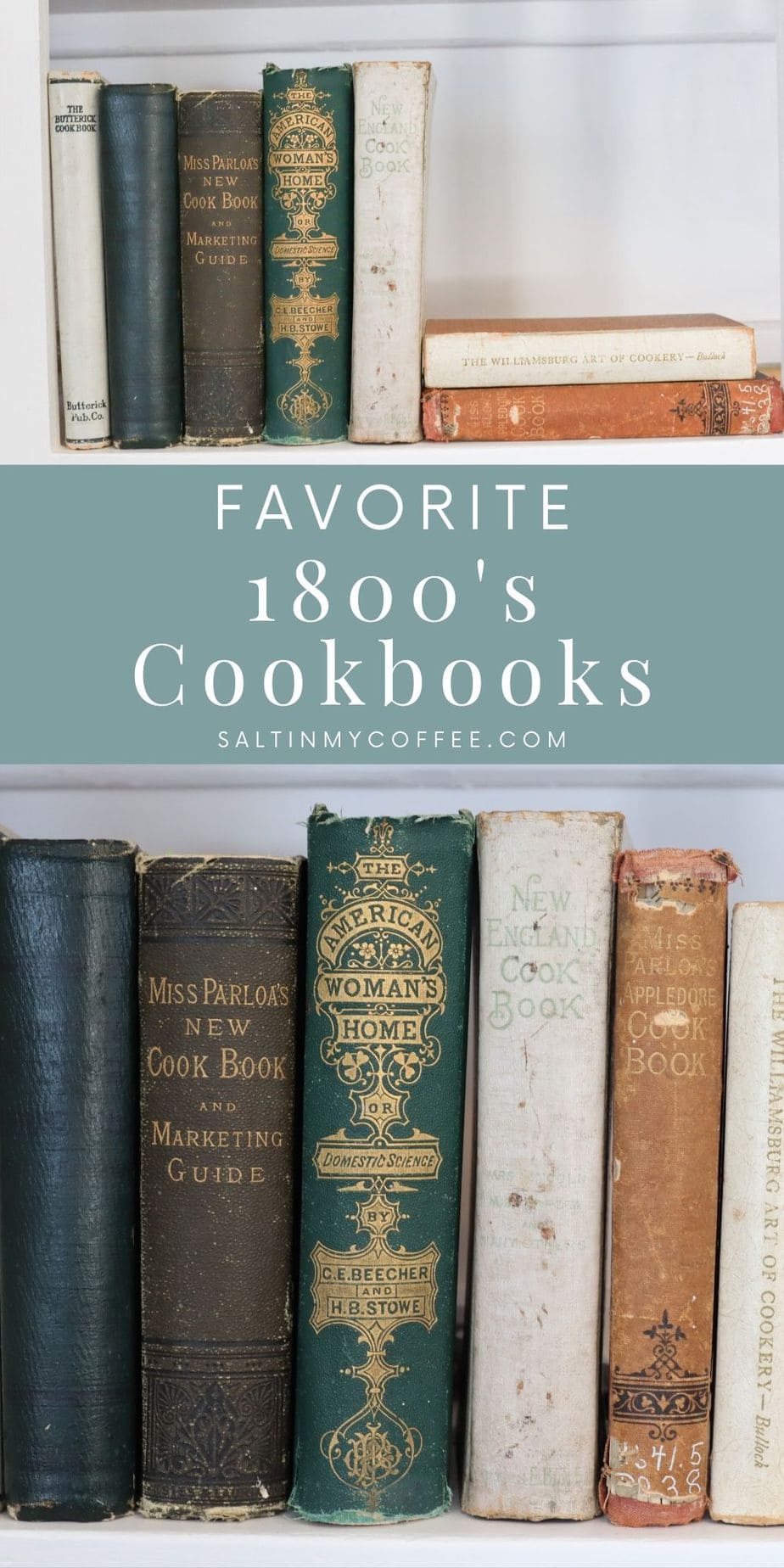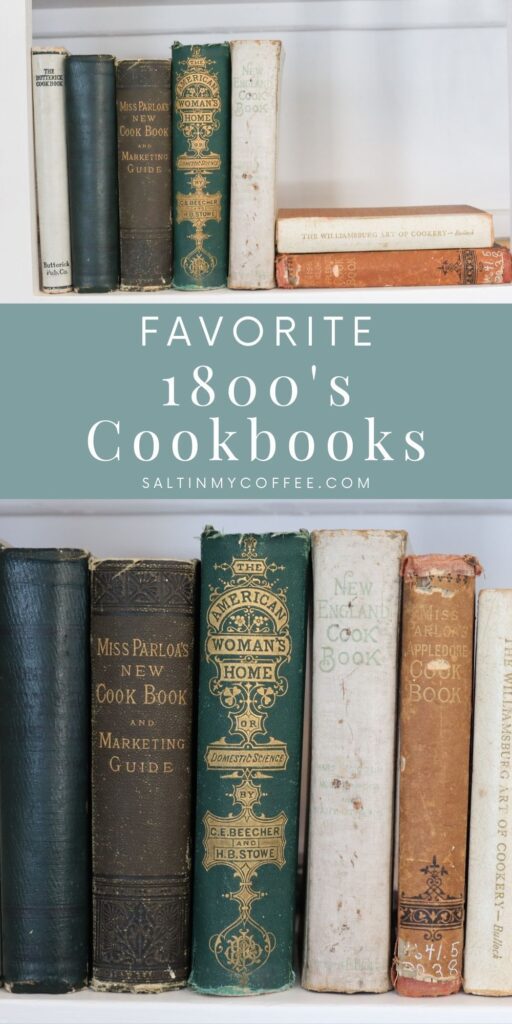 This article contains affiliate links. Click here to learn more.
At Christmas, my mother was keeping me company in the kitchen while I finished making dinner. Perusing my cookbooks, she asked, "If you could choose a cookbook from any era, what would it be? Do you have a favorite time period for cookbooks?"
"1850-1910". I didn't have to think.
I do love and use many 21st century cookbooks, especially ones that feature international flavors. But I treasure - savor even - the brittle pages of practical fare that were dished up in cookbooks of the 19th century.
For a couple of years now, I've been very slowly adding to my collection of 1800's cookbooks. It's an indulgence that takes time, brain cells, and money that I usually don't have, scouring eBay and other online book markets for volumes on my wish list, at a price I can justify.
Here's the awesome thing though. You don't have to spend a dime to enjoy and use ANY of these beautiful old 1800's cookbooks. Every one of them is available to read in full online, thanks to a few wonderful free archival book & manuscript sites.
I know it's not the same as lovingly cradling a volume with 140 year-old gingerbread spatters on it, and handwritten notes in the back. BUT. It's still an amazing experience. All of the wonderful old recipes are there. Even online, I find these old cookbooks to be a feast for the soul, and an inspiration in my kitchen.
You can all but smell and touch this sweet old 1856 volume in our video tour...
There are MANY 1800's cookbooks available online, and one of these days I really should try to list them all.
What you'll find here are some of my favorite 1800's cookbooks. Digital copies of real books that sit on my kitchen shelves, as well as those that are still on my wish list, now that I've fallen in love with them online. I hope you enjoy them as much as I do!
The Appledore Cookbook
My favorite. I just absolutely love this little cookbook. This was the first cookbook published by Maria Parloa, who went on to become one of the best-known names in 19th century cookery.
It's really a solid, well-organized volume of excellent recipes, with good notes about each one. This is the cookbook I reach for when I want to make gingerbread. It's also the one most likely to sit on my nightstand when I just need to peruse the cuisine of a simpler time, and fill my soul with old words on old pages.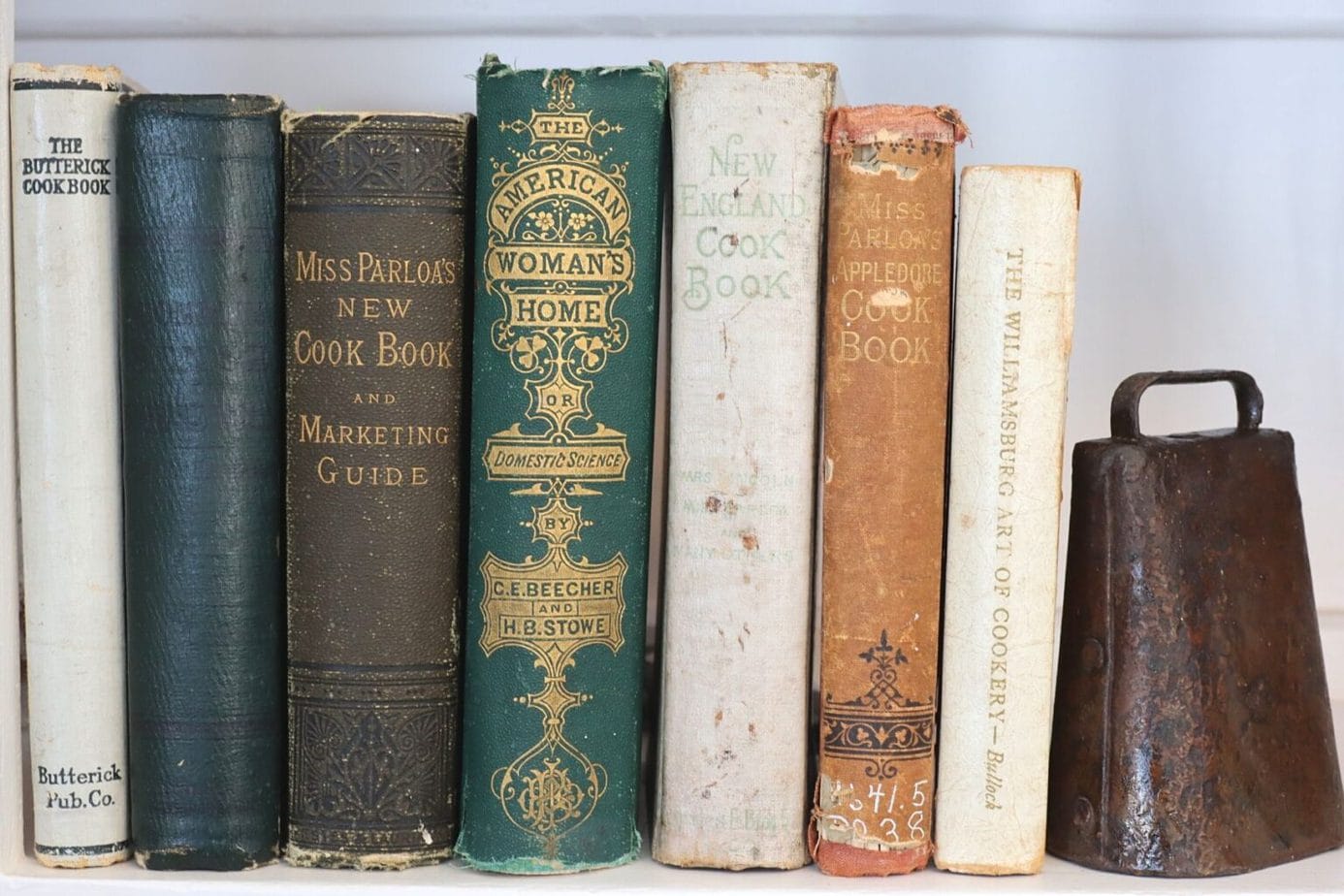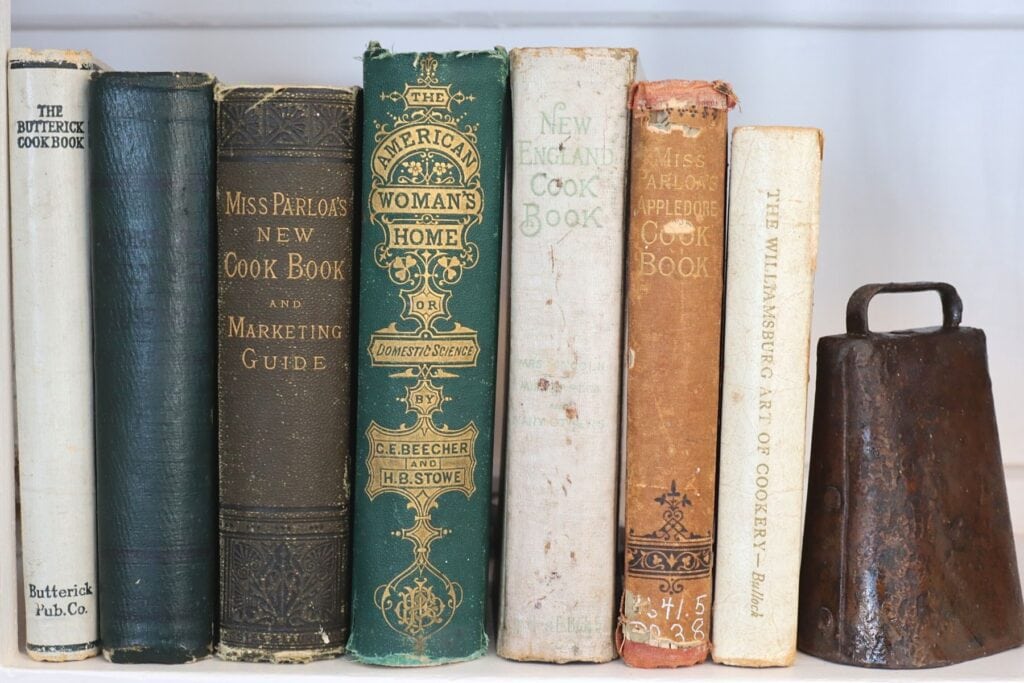 The New England Cook Book
This is one of the cookbooks I actually reach for most often when I'm feeling uninspired in the kitchen. Rather than being written by a single author, it's a well-crafted collection of recipes from several different cooking writers and instructors.
I like the way it's organized, as well as the fact that there are often two or more versions of recipes for some of the most staple household foods of the day. It really shows how widely recipes could vary, based on both taste, as well as income and ingredient availability.
This is the cookbook I often reach for when I'm trying to think of something new to try for main-dishes that feature meat or fish. It also has a good collection of bread recipes. (Here's an easy yeast starter you can use for making any of these historic bread recipes.)
Miss Parloa's New Cookbook and Marketing Guide
What a lovely, lovely cookbook this is. Perhaps more than any other, it really gives a deep look into the kitchens of the past, and the availability of ingredients that a homemaker may have had at her disposal.
As one might guess from the title, there is a generous section devoted to "marketing" - selecting meat and produce from the market. SO much of the advice that was sound in 1881 still applies today, and it's a section worth reading!
I love this cookbook for the wealth of vegetable recipes, as well as the mouth-watering sections on pies, puddings, and cakes. I tried the "Ladies' Cake" recipe last summer, and it was perfection!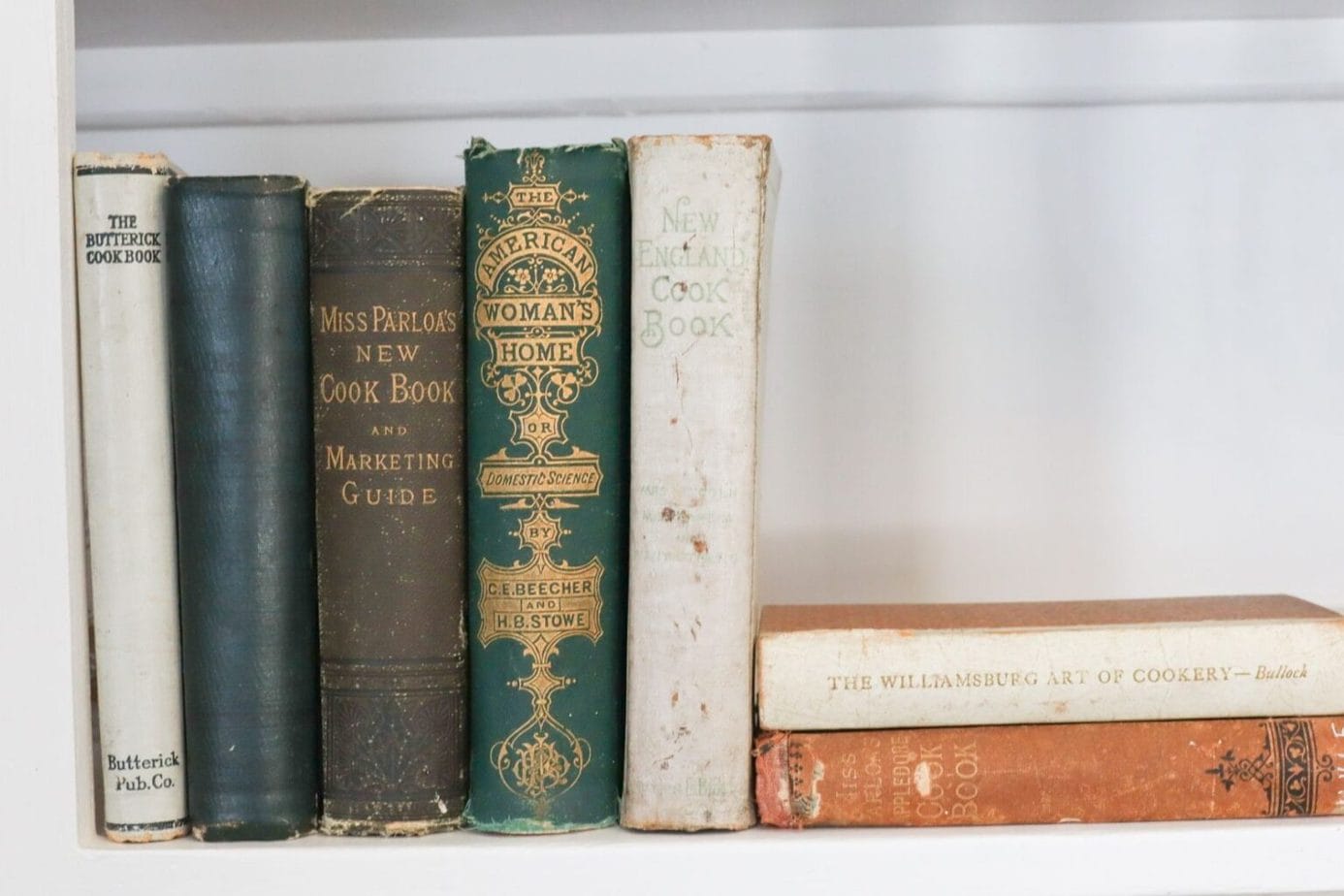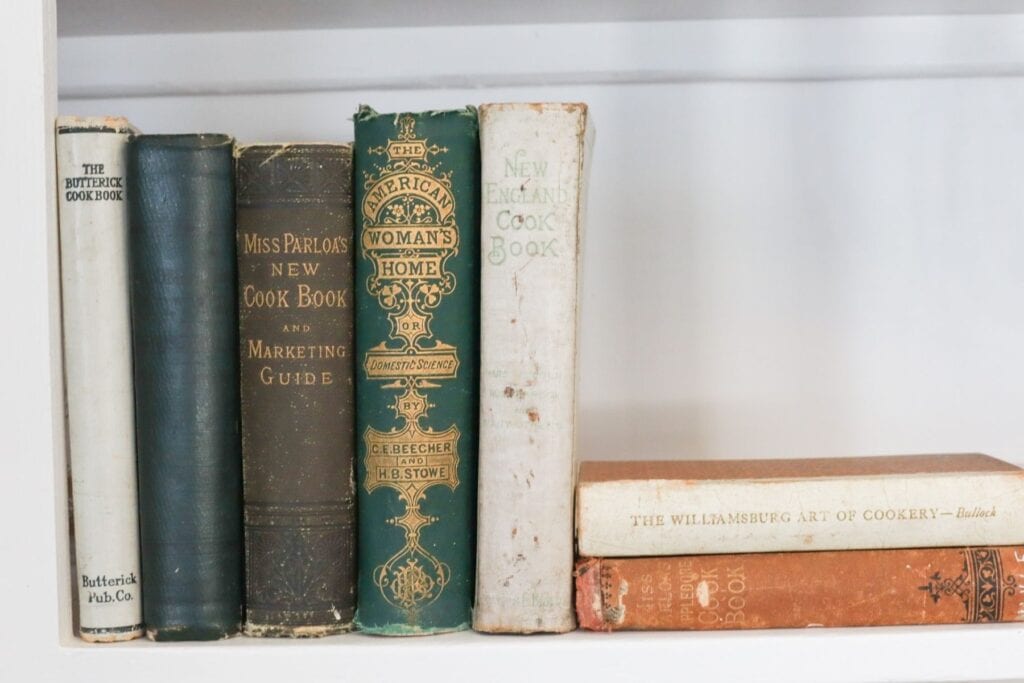 The Virginia Housewife
This is one of those books that I would dearly love to have someday, but for now, it lingers on my wish list. Thank goodness for these online copies!
The nice thing about this cookbook is that it offers a clearly different range of flavors, and cooking notes from cookbooks published in New England during the same era. This is a WONDERFUL cookbook to turn to for savory, hearty, meat-based recipes.
If you try nothing else from this cookbook, do try this Beef Steak Pie recipe. (I've featured on my pseudonymous side-project site.) It's such a keeper.
Mrs. Lincoln's Boston cook book : what to do and what not to do in cooking
Before there was Fannie Farmer, there was Mrs. Lincoln. And before there was a Fannie Farmer Boston Cooking School Cook Book - there was this one.
Mary Lincoln was the original principal of the Boston Cooking School, and her influence on American cooking reached far beyond Boston. To my mind, this early cookbook of hers, while less well-known than future cookbooks associated with the school, is in every way superior to those that came after.
It's a worthy primer on the basics of good cooking, and this huge volume has pretty much any vintage recipe you could wish for. I pull this up when I'm looking for new Seafood recipe ideas. The fish and seafood recipes are especially great!
The Century Cookbook and Home Physician
This is such a delightful volume from start to finish. The illustrations really add to the charm!
I particularly love this book for the wonderfully wide selection of vegetable recipes. More than many other cookbooks of the era, I really feel like it elevates vegetable dishes to level on par with the "main" dish. The assortment of beverage recipes is also impressive.
As you can surmise from the title, there's also an extensive section on sickness and invalid care, as well as first aid. While certainly not a replacement for modern medical guidance in any way, I found it absolutely fascinating to read through this part of the book!
What Mrs. Fisher Knows About Old Southern Cooking
This old cookbook is such a joy to read. In the way the recipes are worded, it's far more informal than most of the others on this list, and I love that. It makes me feel like I'm sitting in the kitchen next to someone who's been cooking southern food longer than I've been alive, and just learning by watching and following along.
If you're looking for a vintage gumbo recipe, THIS is where you'll find it. For comfort foods of all kinds, this is truly a gem!
---
I hope you enjoy this collection of some of my favorite 1800's cookbooks, and that you find some wonderful new recipes to try!
If you have a favorite vintage cookbook, please tell us about it in the comments - I'm always on the prowl for a new favorite old cookbook!