These adorable little gingerbread Christmas soaps smell exactly like gingerbread cookies. Made with melt & pour soap base, they're super quick and easy to make, and they're fun to use all season long!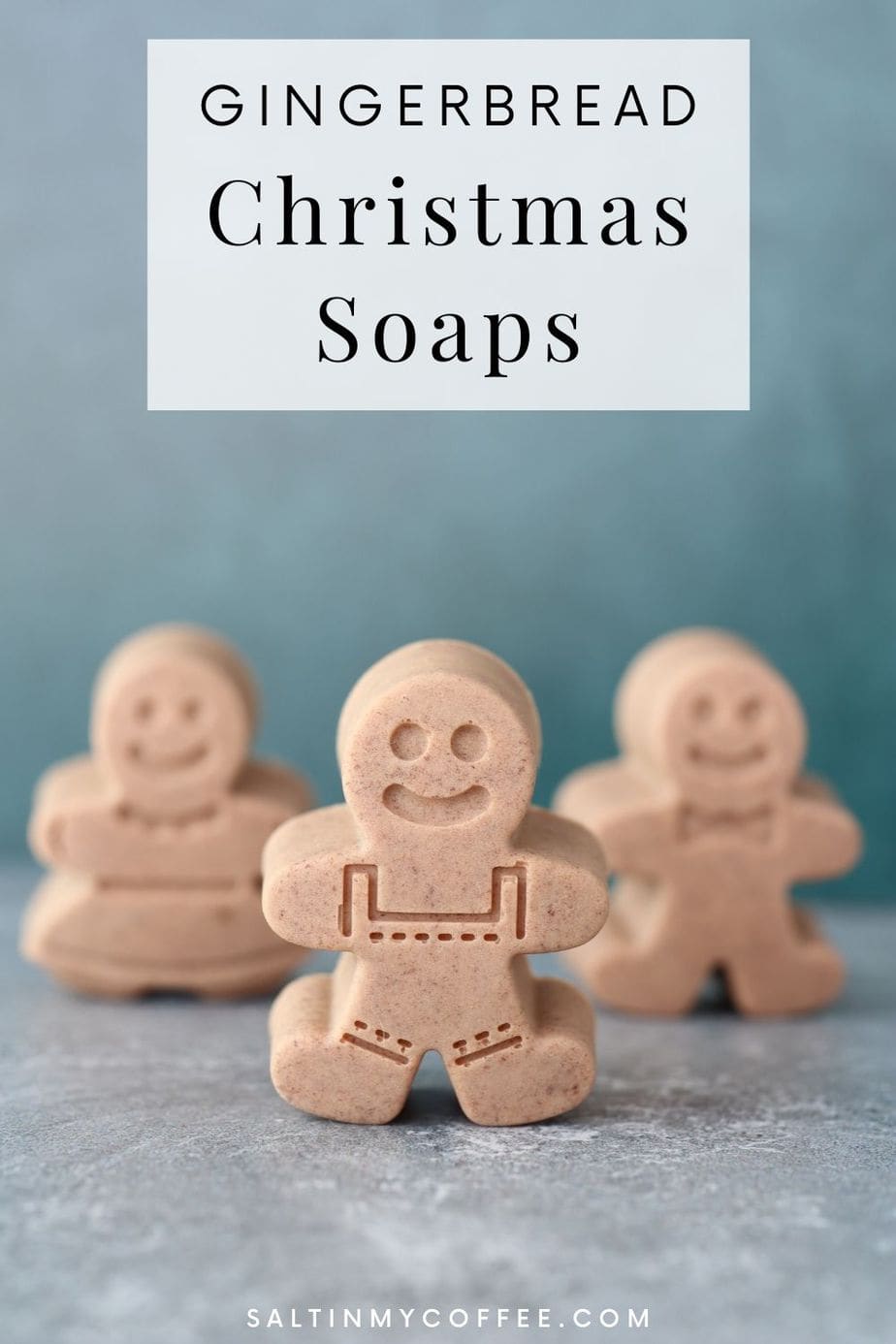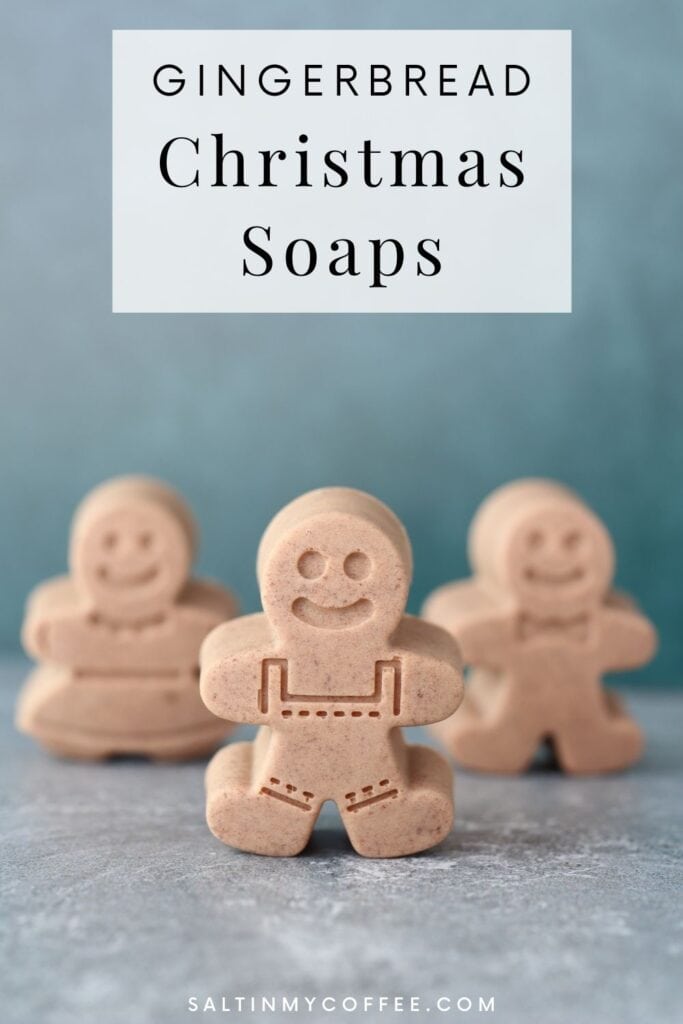 This article contains affiliate links. Click here to learn more.
I love making Christmas crafts with the kids that we can use and enjoy all season long. It makes the weeks leading up to Christmas so much fun!
This year, these adorable little "gingerbread cookie" miniature soaps have been my absolute favorite project. I have a hunch we're going to make these a yearly tradition from now on.
They're almost unbelievably quick and easy to make, because they're crafted from a simple goats' milk melt & pour soap. No lye needed, and no curing time before they can be used.
Can you believe it takes less than 20 minutes to make these little cuties?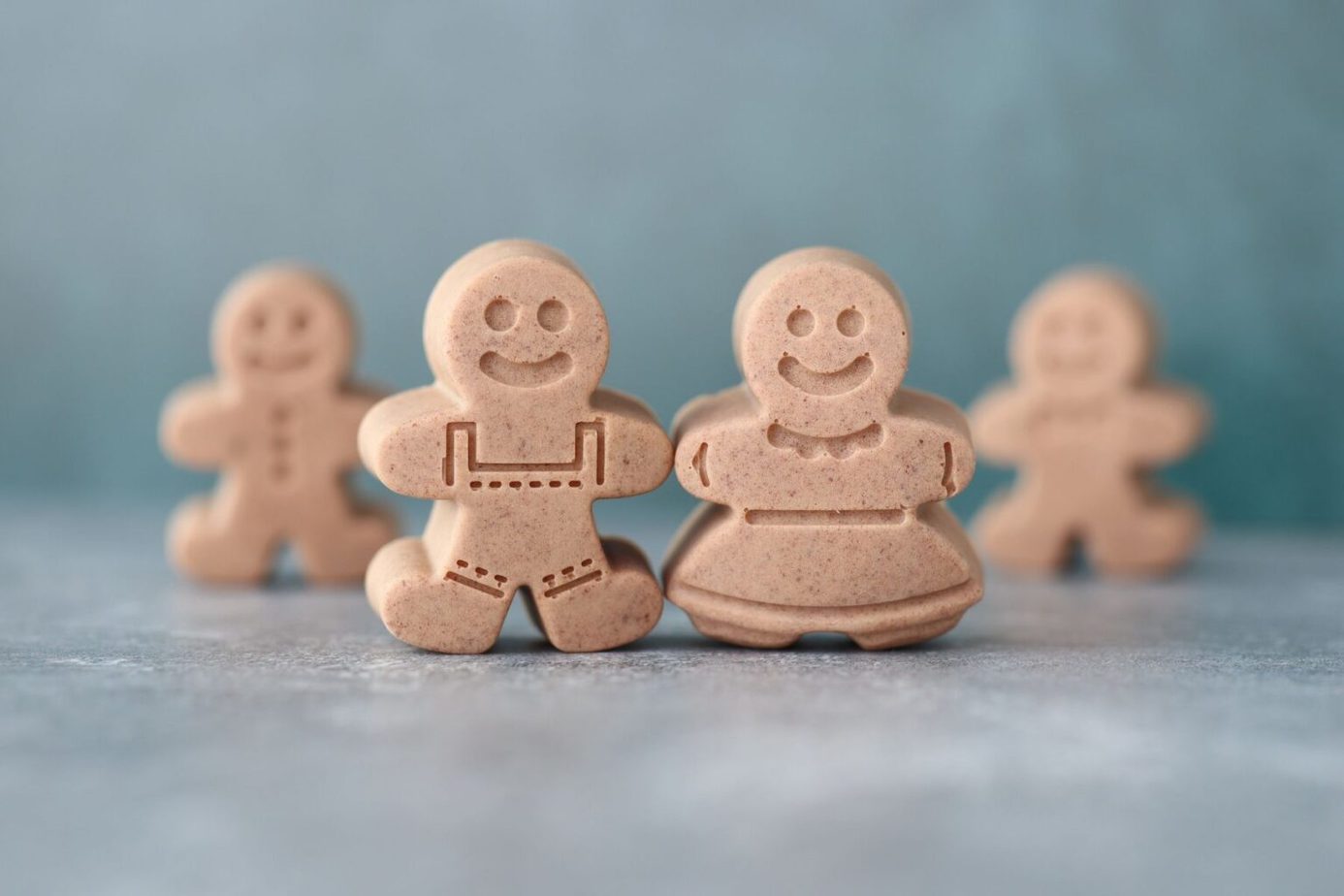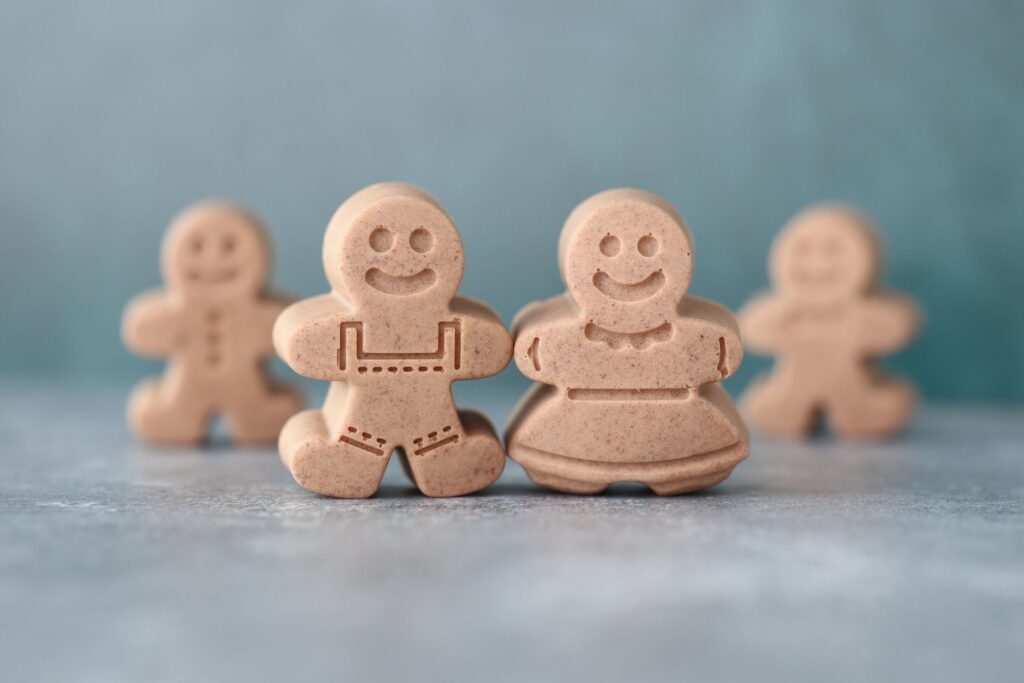 Aside from being so adorably cute, they also smell exactly like gingerbread cookies! It's almost unbelievable how perfectly the scent of these matches a fresh-from-the oven gingerbread man.
And they don't just smell amazing while you're making them - I've found that they keep my whole bathroom smelling like Mrs. Claus' kitchen, just by having one in use at the sink, and another on display.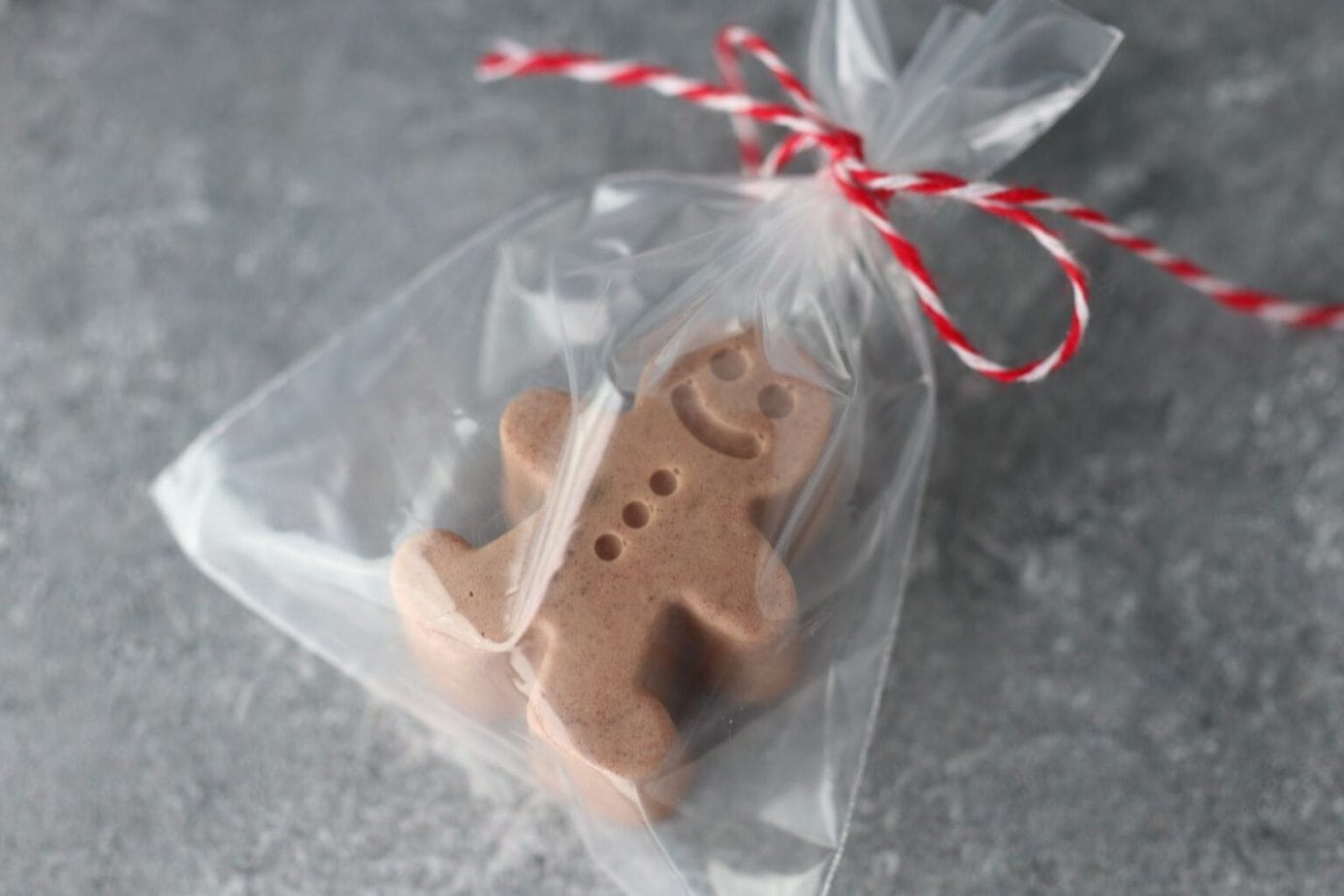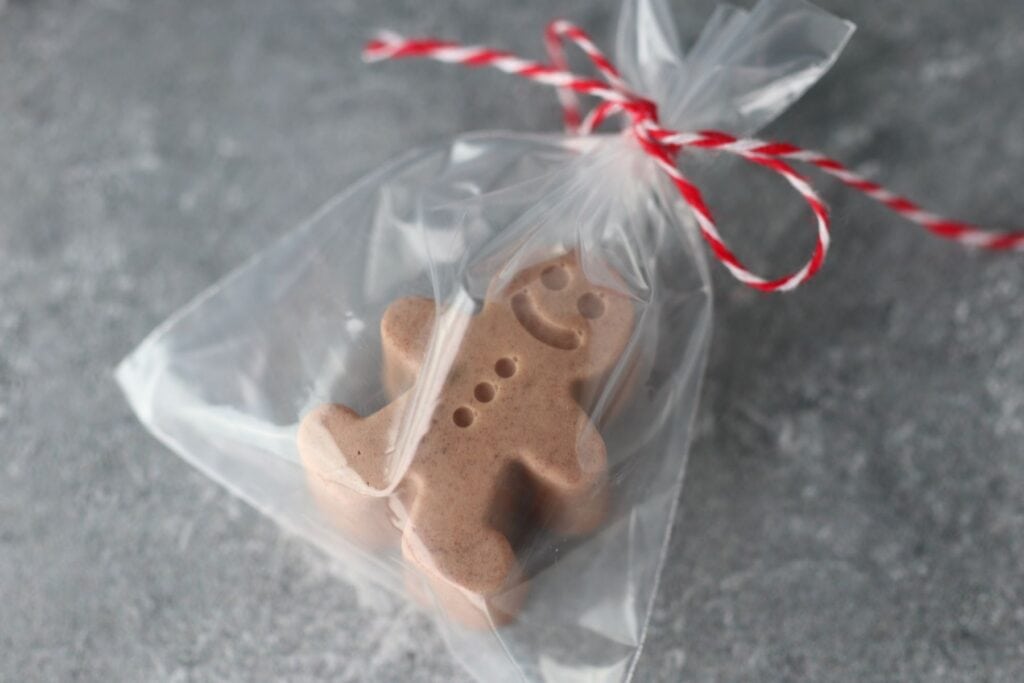 Like so many families around the world this year, we won't be getting together with many relatives and friends during this Christmas season.
So this year more than ever, I'm looking forward to putting together some holiday care packages with handmade treats and gifts, to show our loved ones how much we care.
These sweet little gingerbread soaps are getting packaged up in individual gift bags, and tied with brightly colored twine, as we prepare them to be sent off on a mission of holiday cheer, to family members around the country.
I hope they bring as much holiday joy to our friends as they have to us!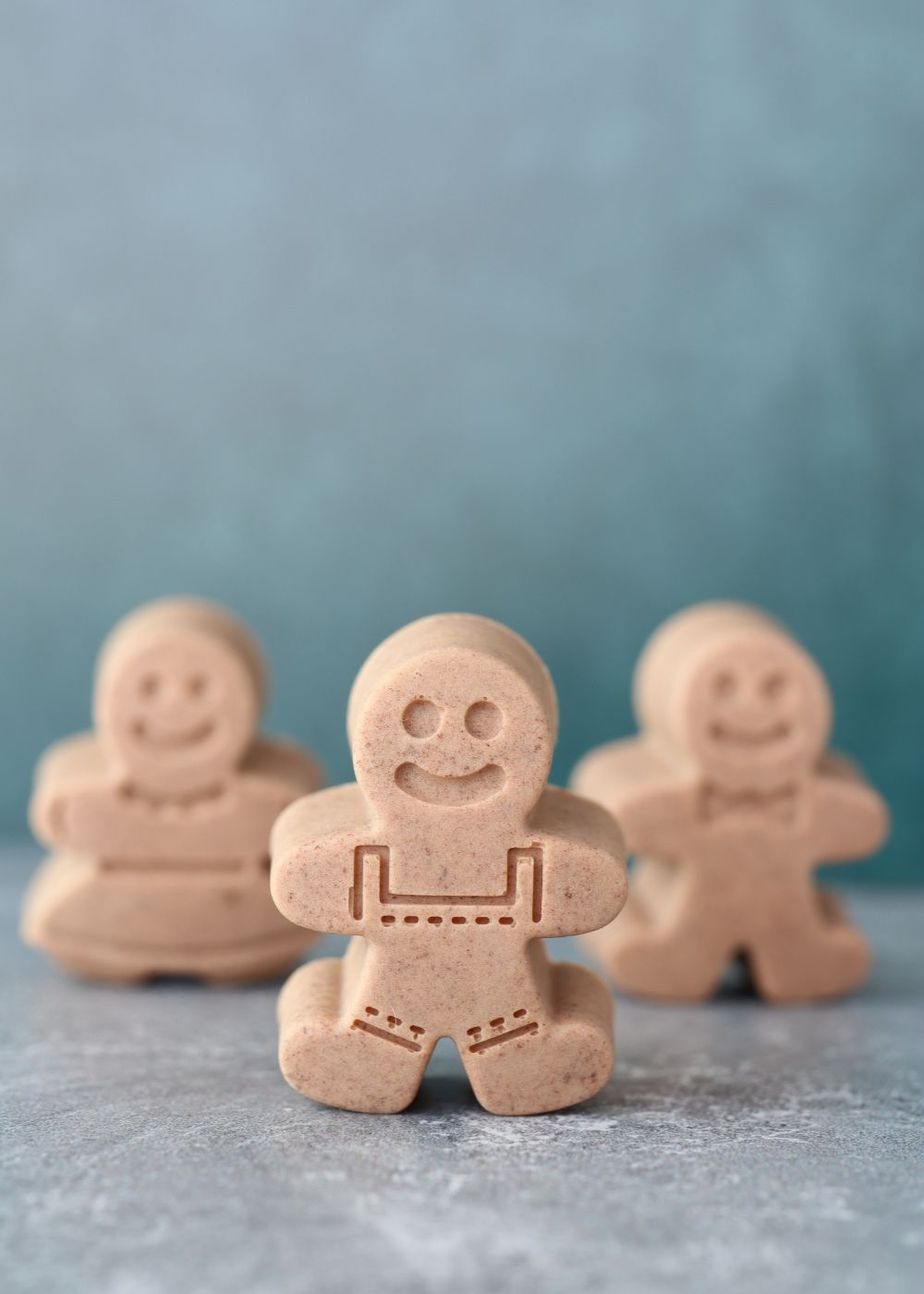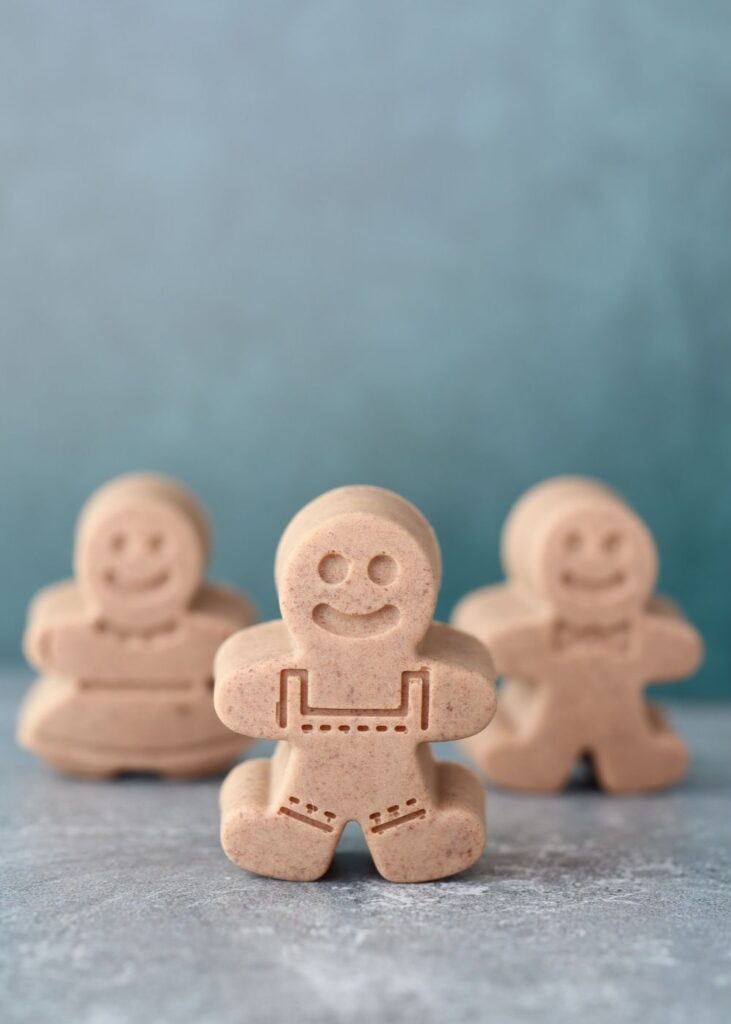 Here are the easy, step-by-step directions to make your own gingerbread Christmas soaps. Click the button below, for a printer-friendly version that you print out and reference while you're crafting!
If you have any questions about making these sweet little gingerbread cookie soaps, that I haven't answered, please feel free to ask away in the comments below!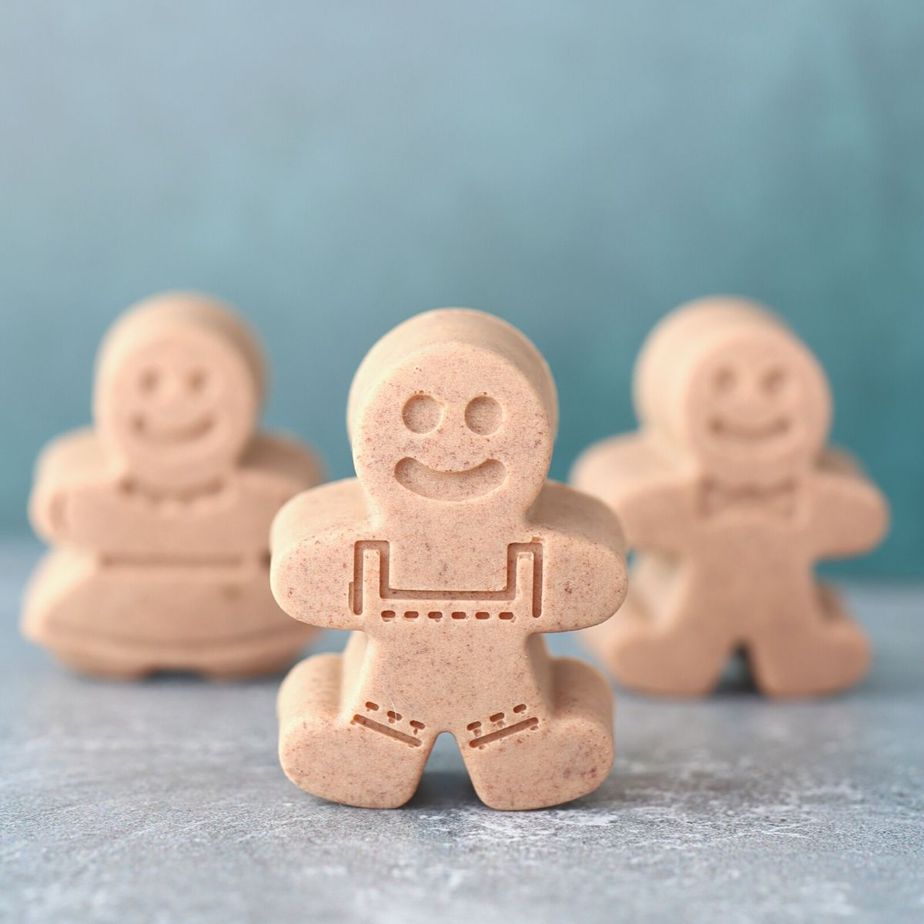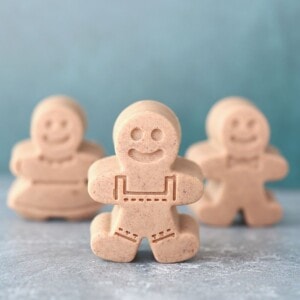 Equipment
Double boiler, or one pan that fits inside another and can be used as a double boiler
Ingredients
4

tsp

ground cinnamon

20

drops

clove essential oil

25

drops

ginger essential oil

5

drops

vanilla essential oil (optional)
Instructions
Chop the melt and pour soap base into small pieces, about half an inch square, or smaller.

Melt in a double boiler, over medium heat, stirring frequently.

Once the soap is fully melted, remove it from the heat. Allow it to sit for a few minutes to slightly cool before adding the essential oils.

If you have a candy thermometer, you can use it to keep an eye on the temperature - when the temperature of the melted soap base dips below 140° F, you're ready to add the oils.

If you don't have a candy thermometer, don't sweat it. Let your soap base sit for about 5 minutes after you remove it from the heat, and it'll be fine.

Add the cinnamon and essential oils to the soap base. Stir well until thoroughly mixed.

Pour soap mix into the cavities of the gingerbread people mold. I find it works best to just very slightly under-fill each cavity.

Allow to cool at room temperature until fully hardened - about one hour. If you'd like to speed things up, you can also cool your soaps in the fridge. They'll be ready to release in about 20 minutes.

Once the soaps are fully cool and hard, carefully pop them out of the mold one at a time.

Store in a cool, dry place, out of direct sunlight, until you're ready to use them.