Looking for some fun activities to fill the 24 days before Christmas? Here are some of our favorite Christmas countdown activities to do with kids!
1. Start an Advent calendar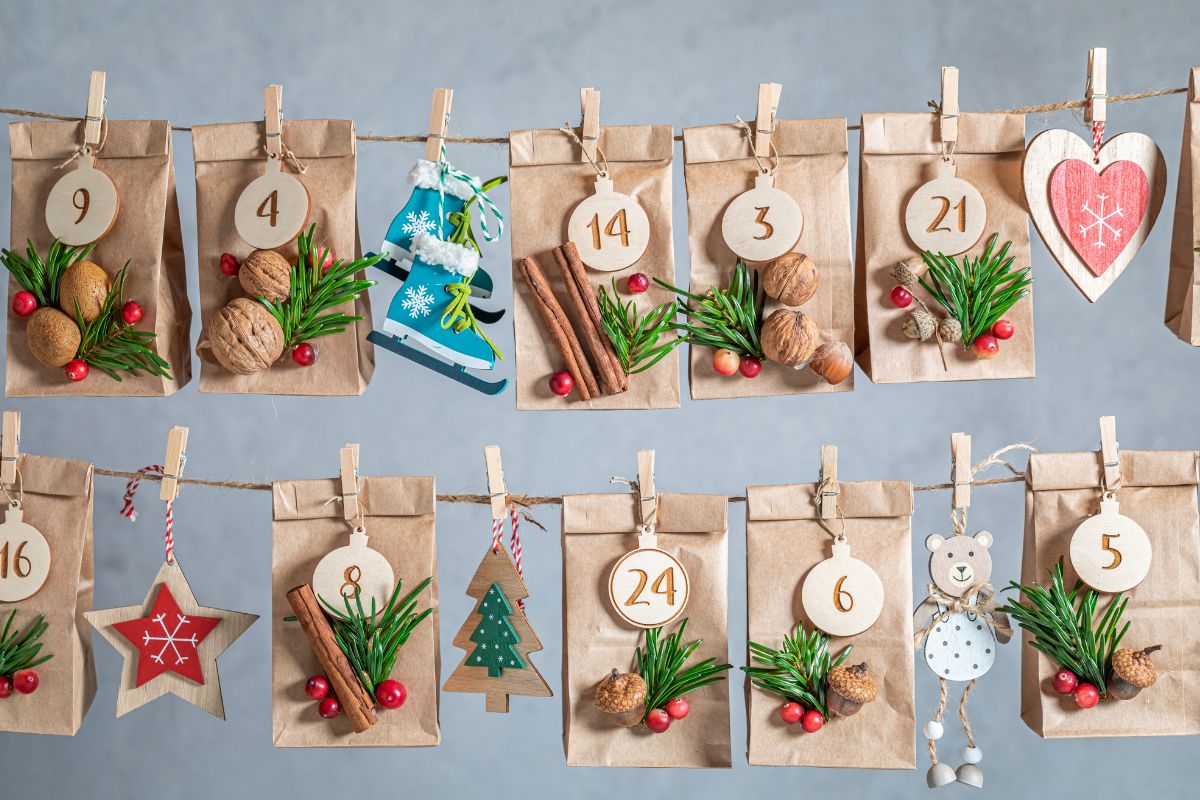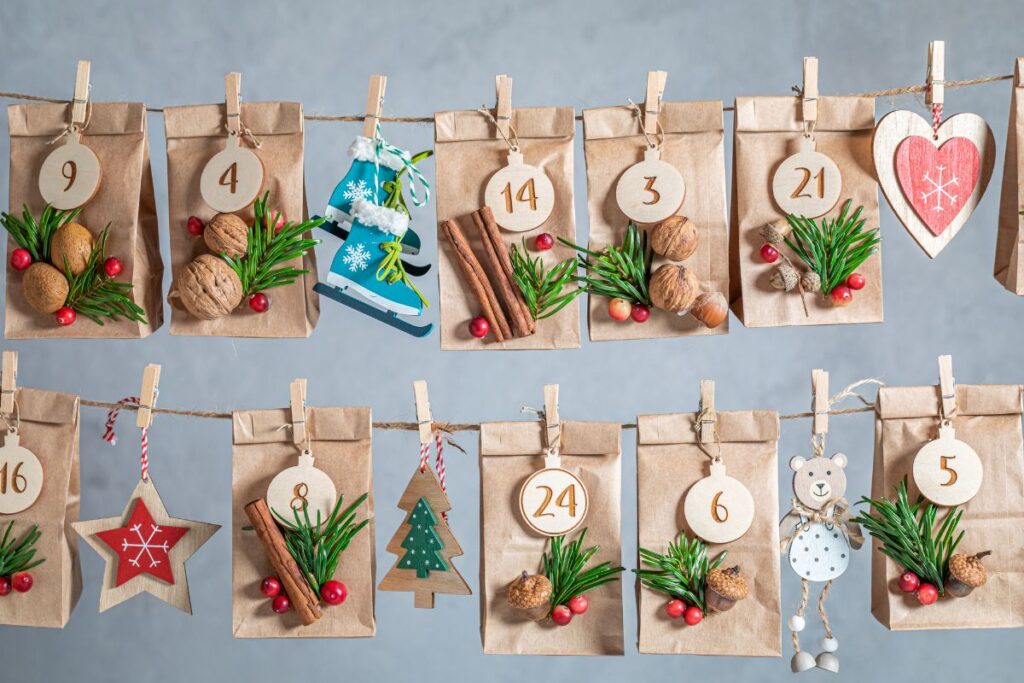 Starting an advent calendar is such a great way to kick off the 24 days before Christmas!
You can buy one, or follow one of the many online tutorials. I like giving my kids a little figuring (like a soft mouse, or snowman) so they can move their pompom creature to the next day's pocket (and find a little treat inside!)
2. Make Christmas cards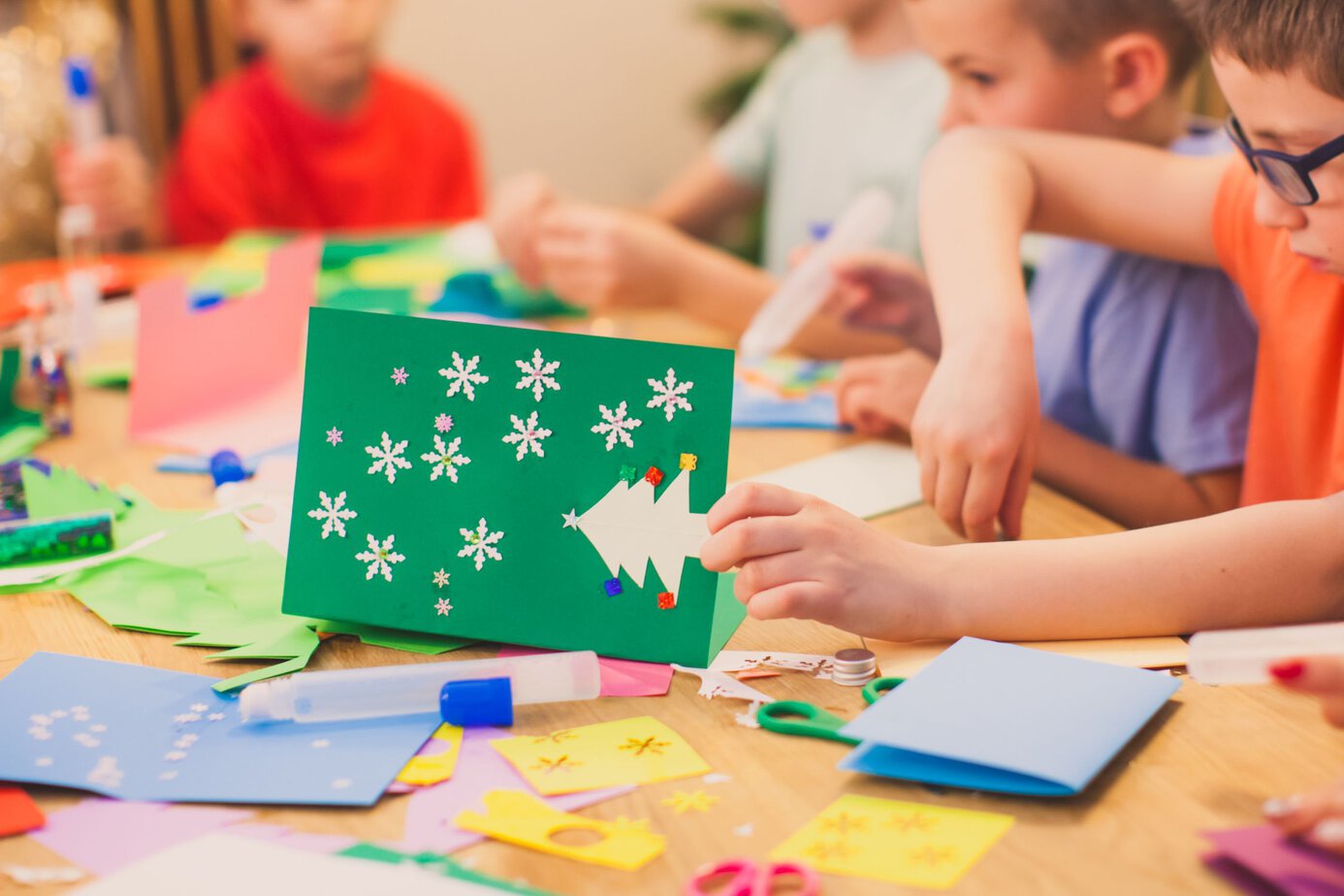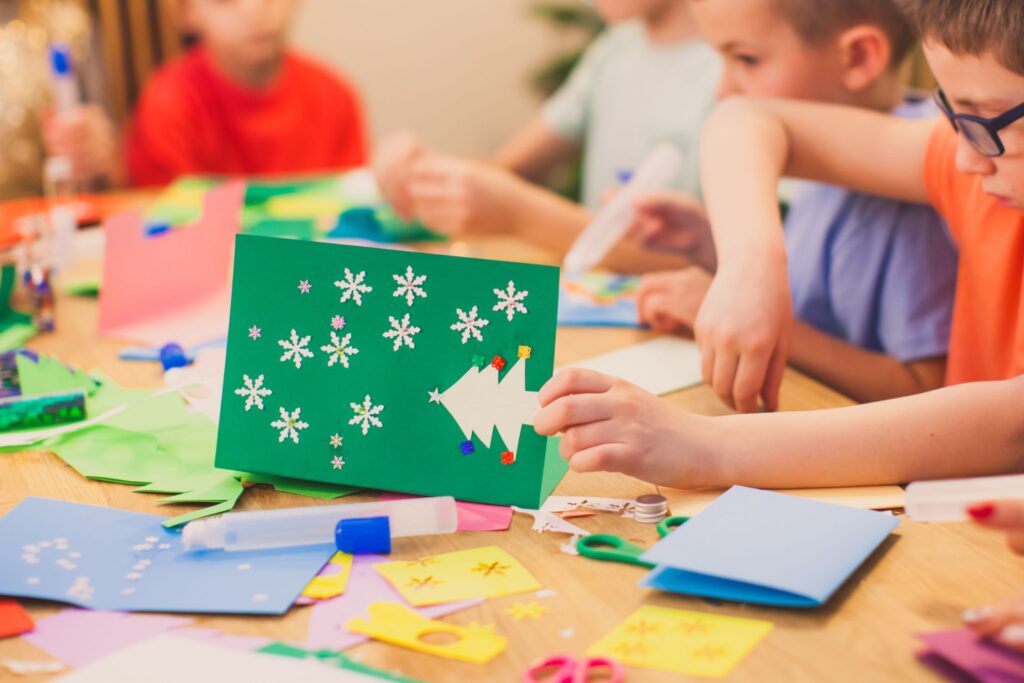 There are so many creative Christmas card ideas on Pinterest! Get out the paper, glitter (yes, glitter. It's Christmas!) and craft scissors and have fun!
3. Learn about Christmas traditions in other countries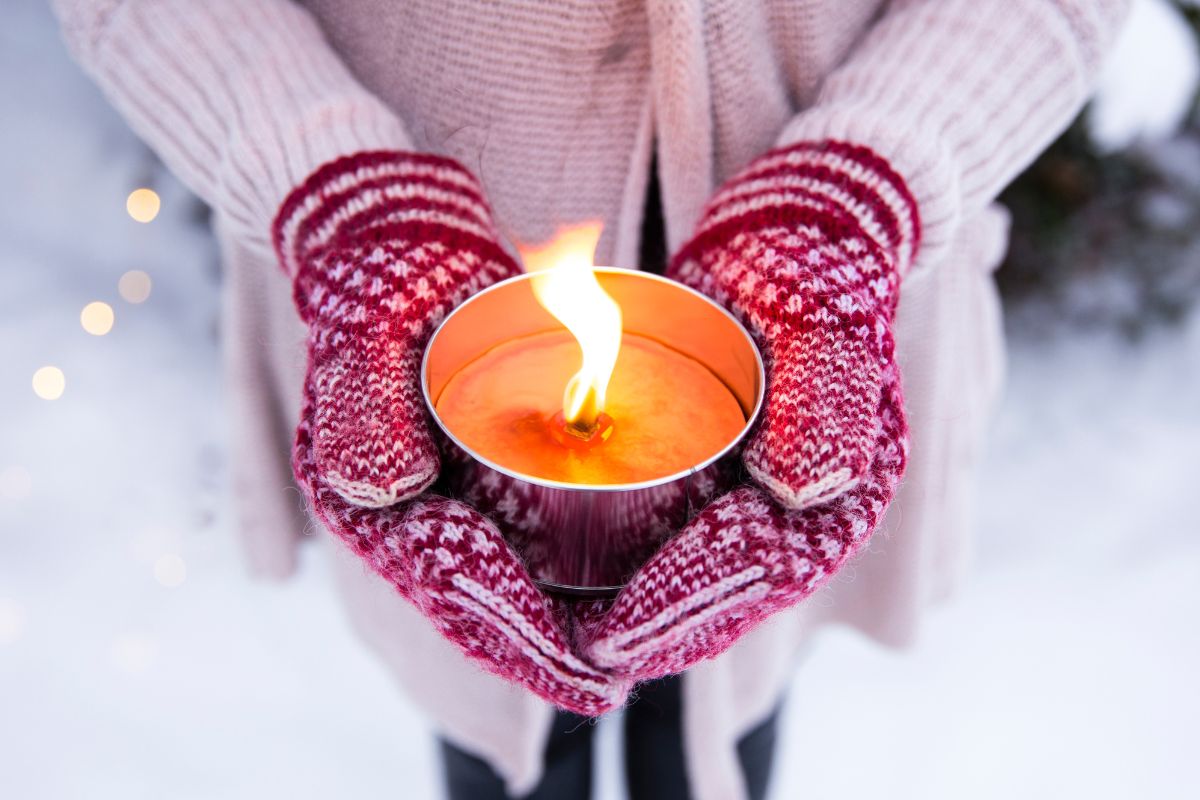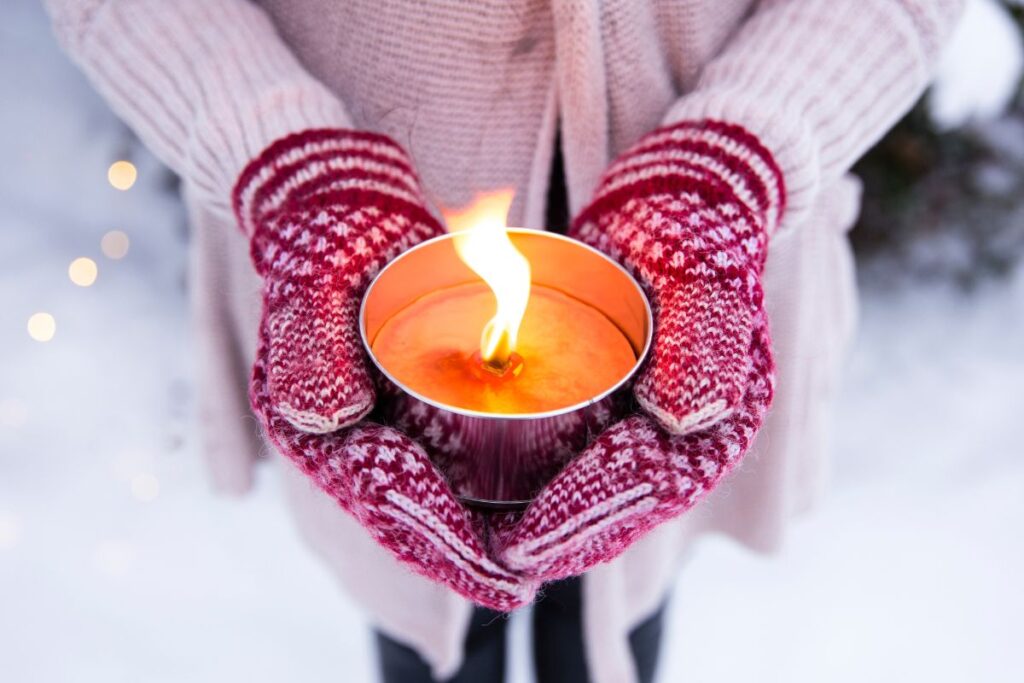 Your library almost certainly has books about Christmas in other cultures. Try studying the holiday traditions of a few countries that most interest your family, and see if there are some you'd like to try this year!
This list of global holiday traditions is also a great place to start!
4. Get Out The Christmas Mugs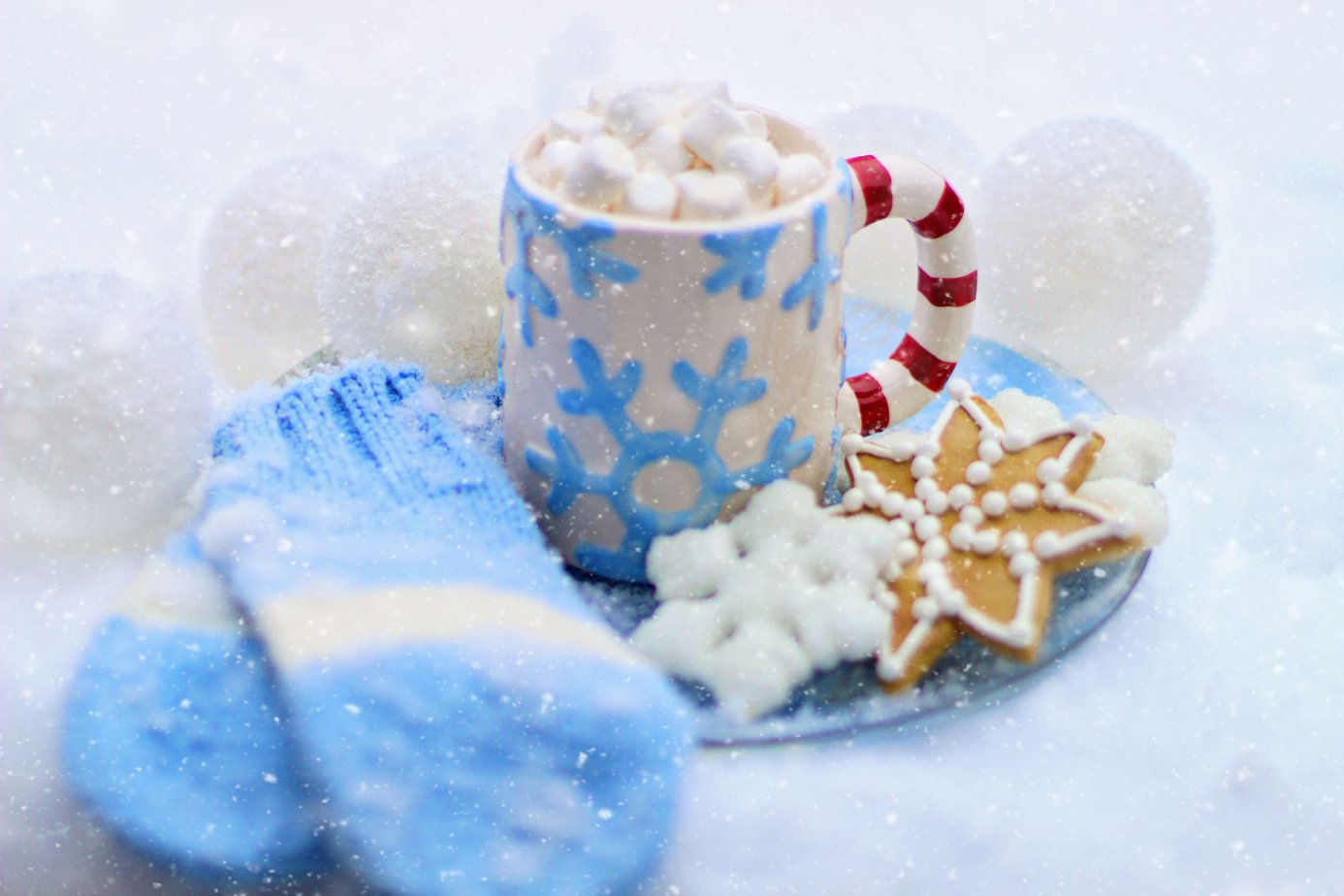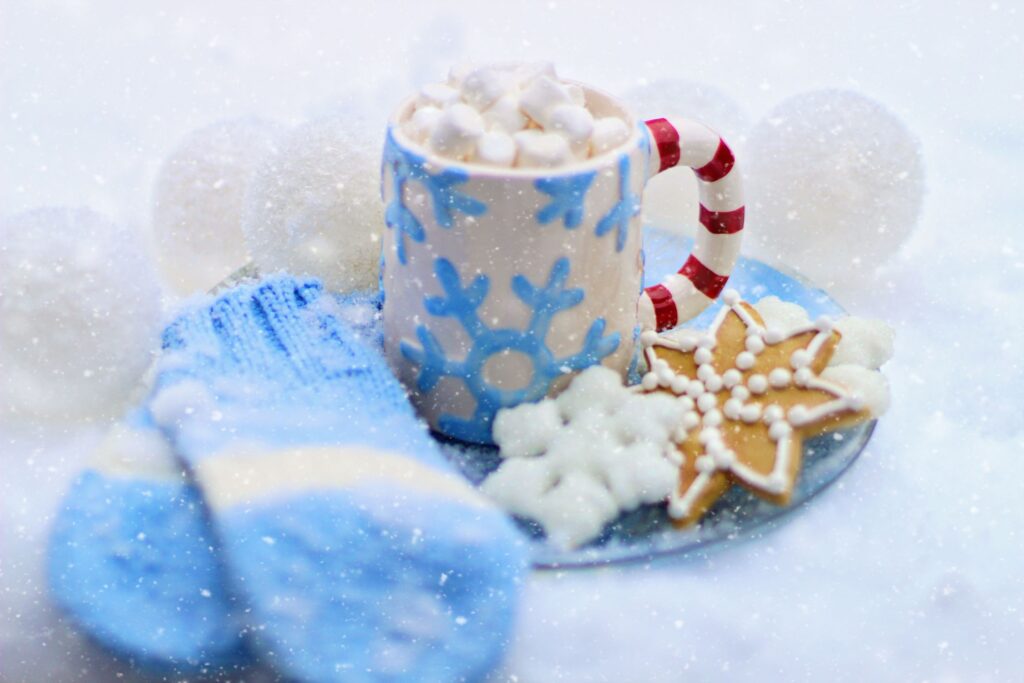 Get out the holiday mugs, and break them in with hot chocolate or cider! If you don't have "sacred" holiday mugs that you use every year, it's fun to take the kids even just to the dollar store, to pick new ones!
5. Make ornaments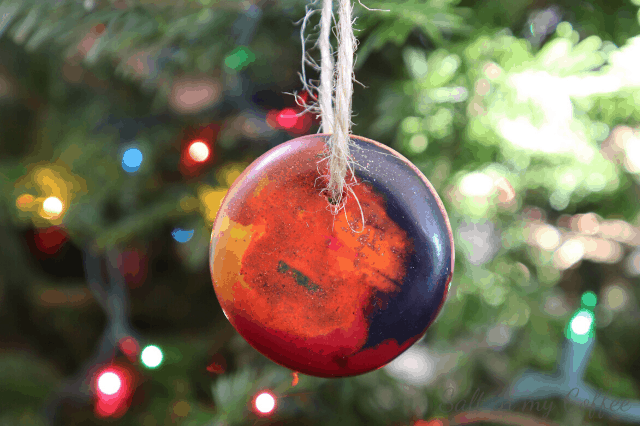 There are so many tutorials out there for ornaments. We especially love these ones, made with old crayons. These adorable little "birch birds" are a favorite too!
6. Cut paper snowflakes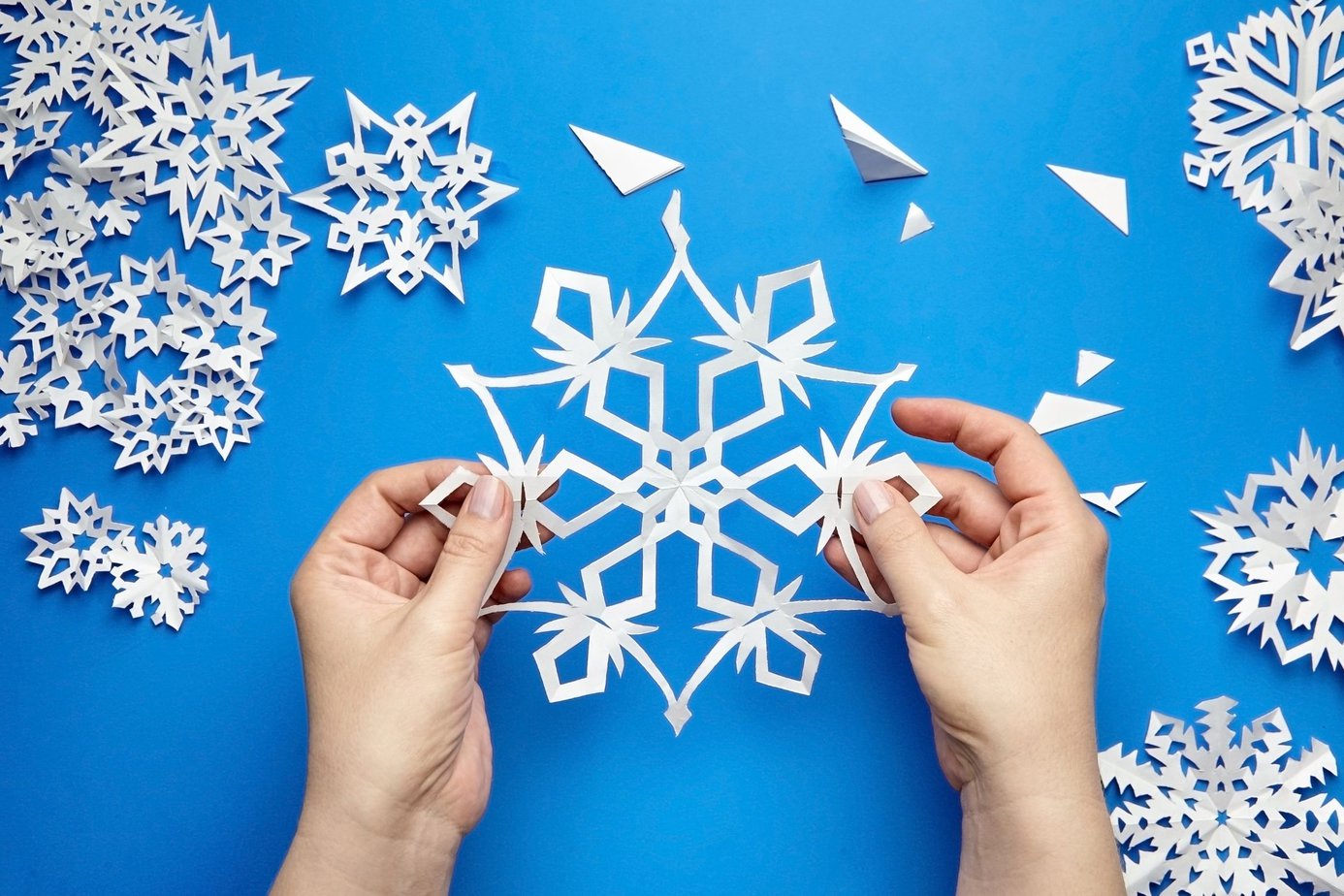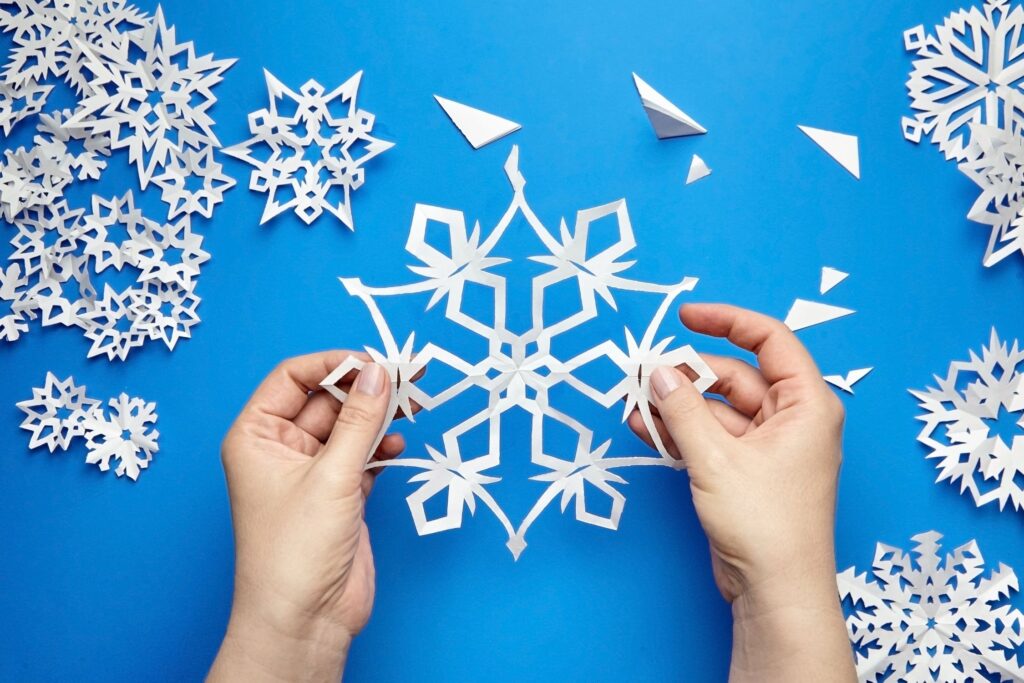 Since young kids can feel a bit lost about what to cut, I often use a pencil to draw some cutting lines on their first few snowflakes for them. Don't quite remember how to fold paper for cutting a snowflake? No worries - this tutorial has you covered.
7. Make pomanders, and hang them up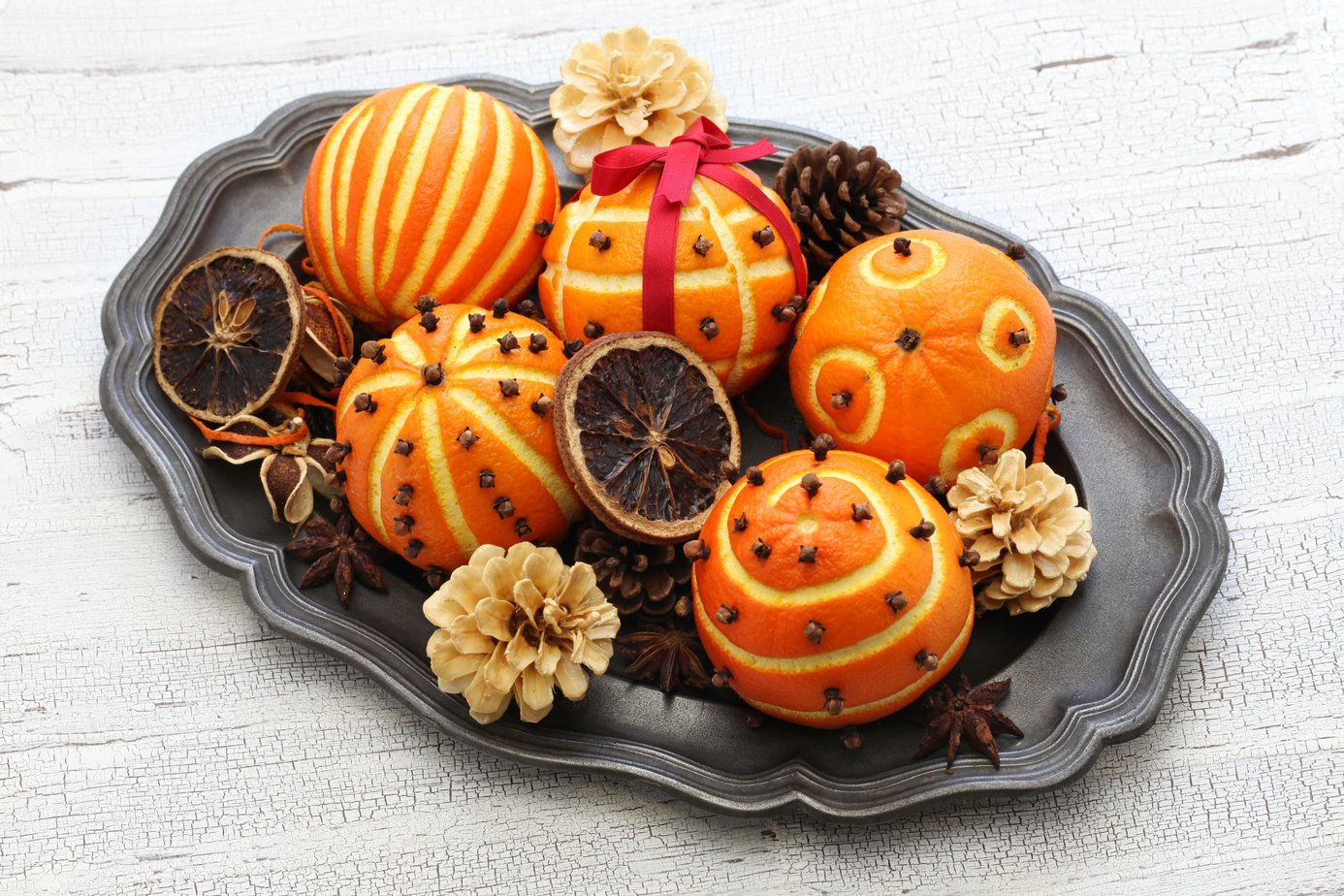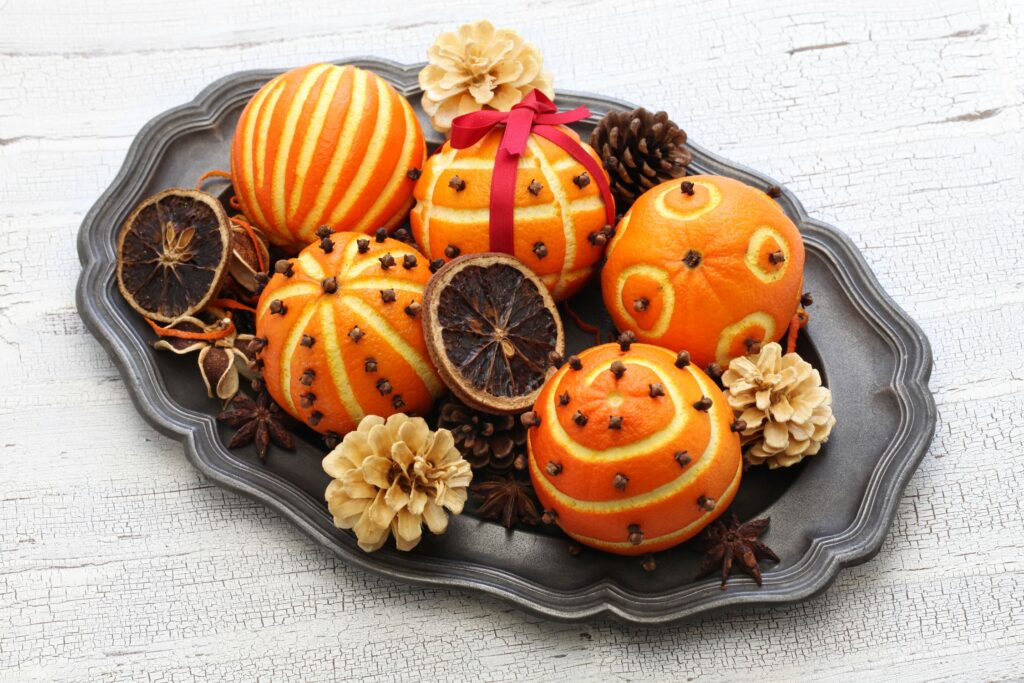 Pomanders are citrus fruit studded with whole cloves. They smell amazing, and poking all those little cloves into the orange is pure joy to little hands. (And big ones too!) Here's how, if you've never made one.
8. Make cinnamon ornaments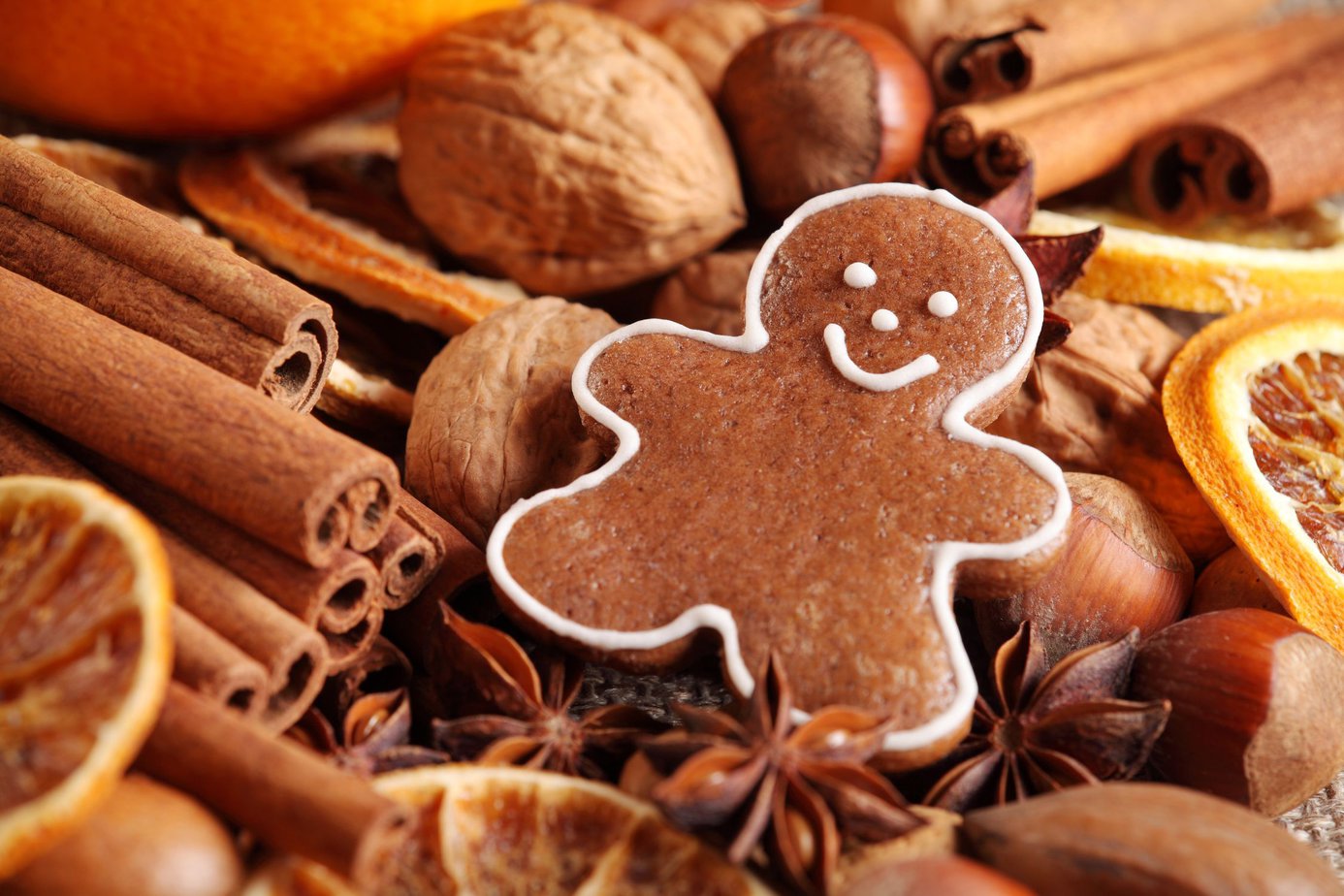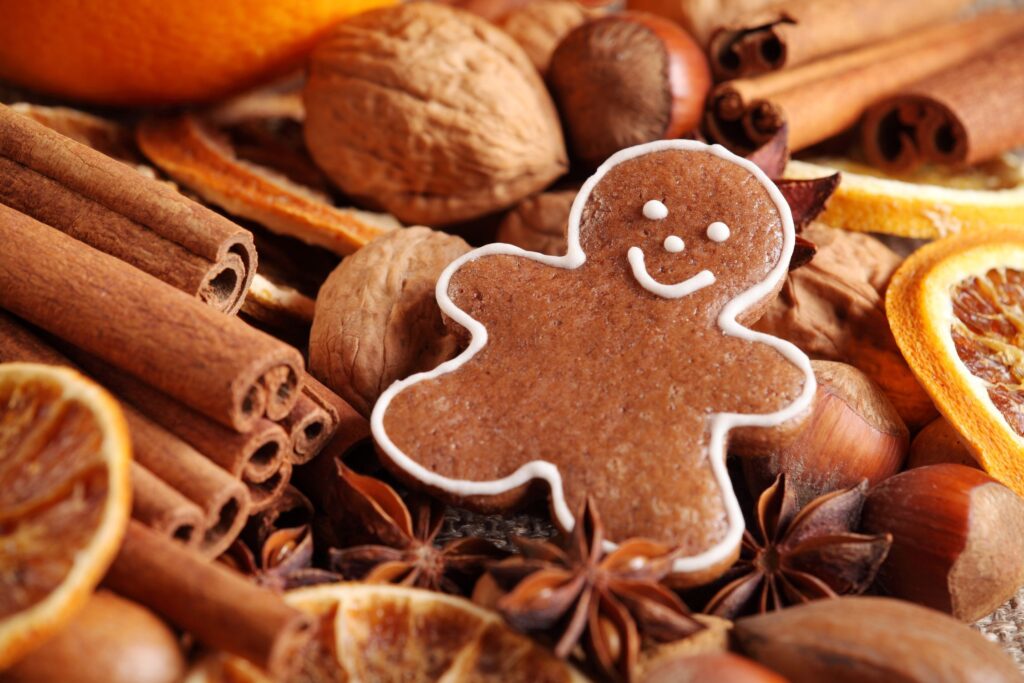 I can hardly wait for this activity, because I need my house to smell like these ornaments now! Especially when combined with the scent of fresh fir, it's like essence of Christmas. Here's a good recipe for making these.
9. Make potpourri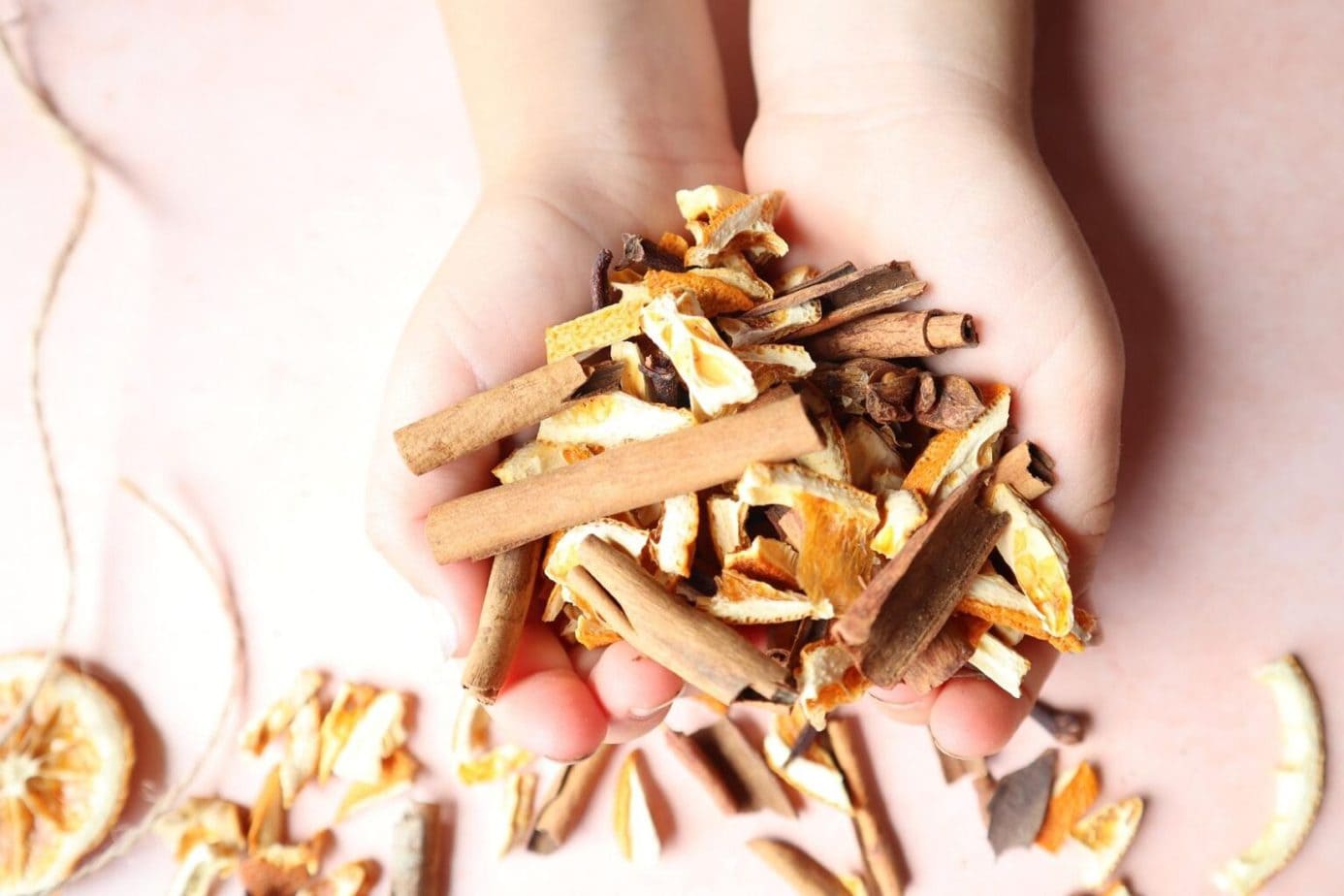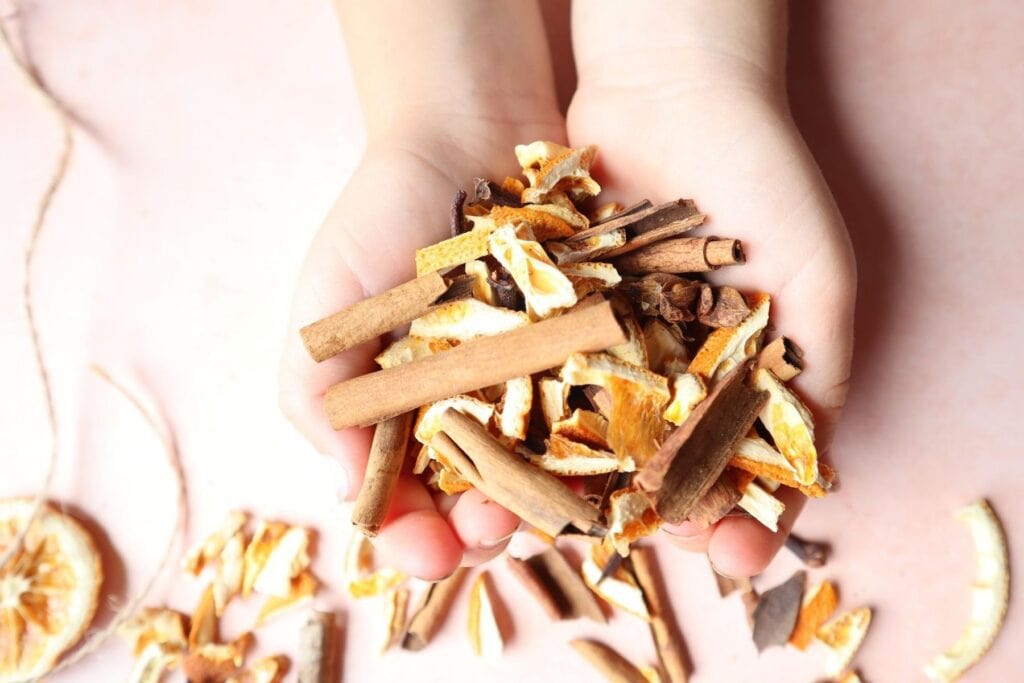 You can even turn this into a scavenger hunt, by getting asking the kids "What does Christmas smell like?" Christmas trees? Then go grab some little snips of evergreen for the potpourri basket. Does it small like spices? Throw in a few cloves, and break up a piece of cinnamon. Maybe oranges, berries, or even peppermint? It's like a scavenger hunt for the smell of Christmas. Put your treasures in a basket, let it make the house smell lovely, and use it to replenish the potpourri burner throughout the season!
Prefer a recipe? Here's one we love!
10. Make a clay nativity scene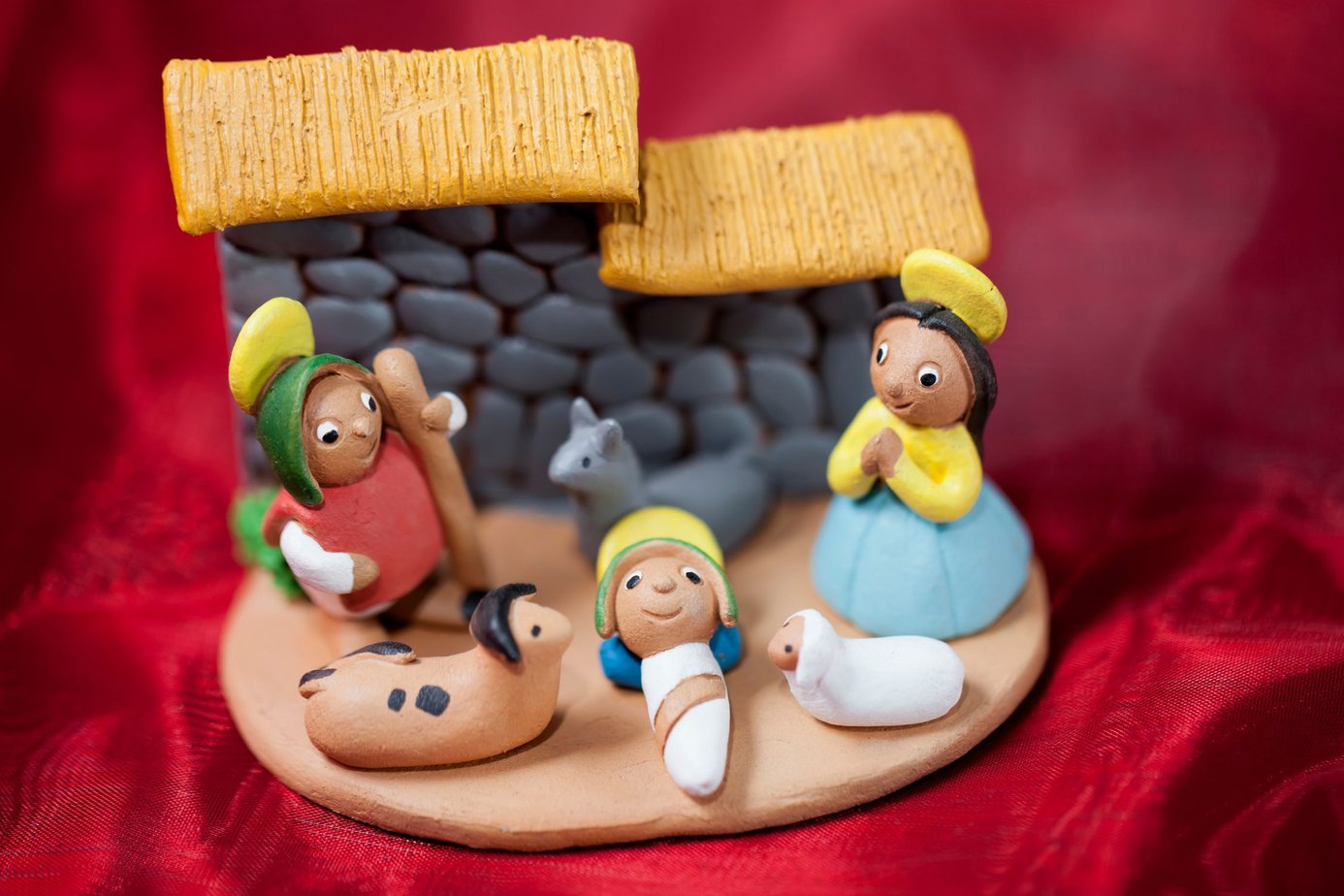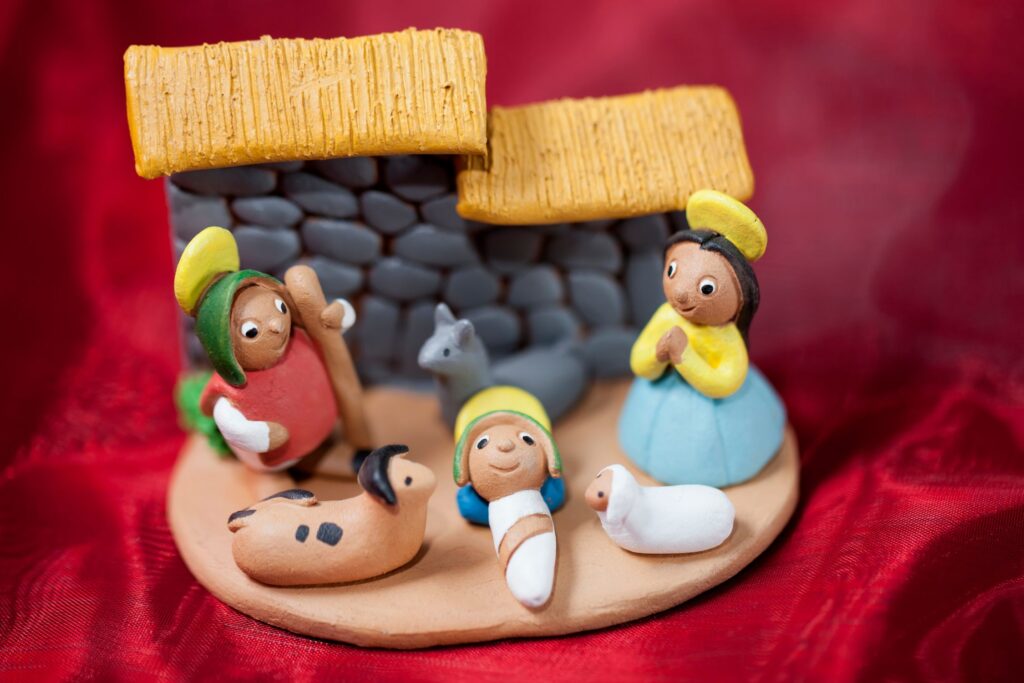 This one is as simple as getting out the modeling clay (or making your own,) and all working together to create a little creche. It helps to have a few Christmas books open, so you can look at the way a few different artists have imagined the nativity scene. A few beloved plastic chickens and pigs somehow always end up joining the manger party at our house as well!
11. Bake Christmas cookies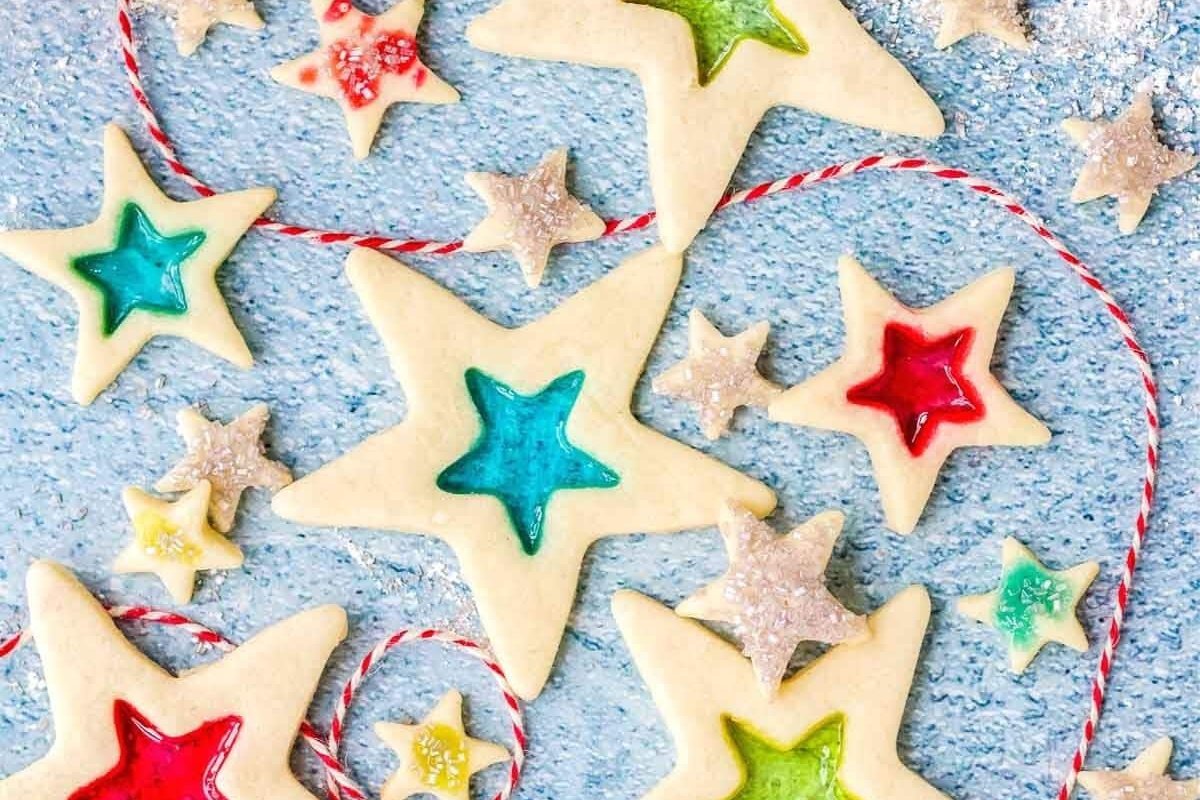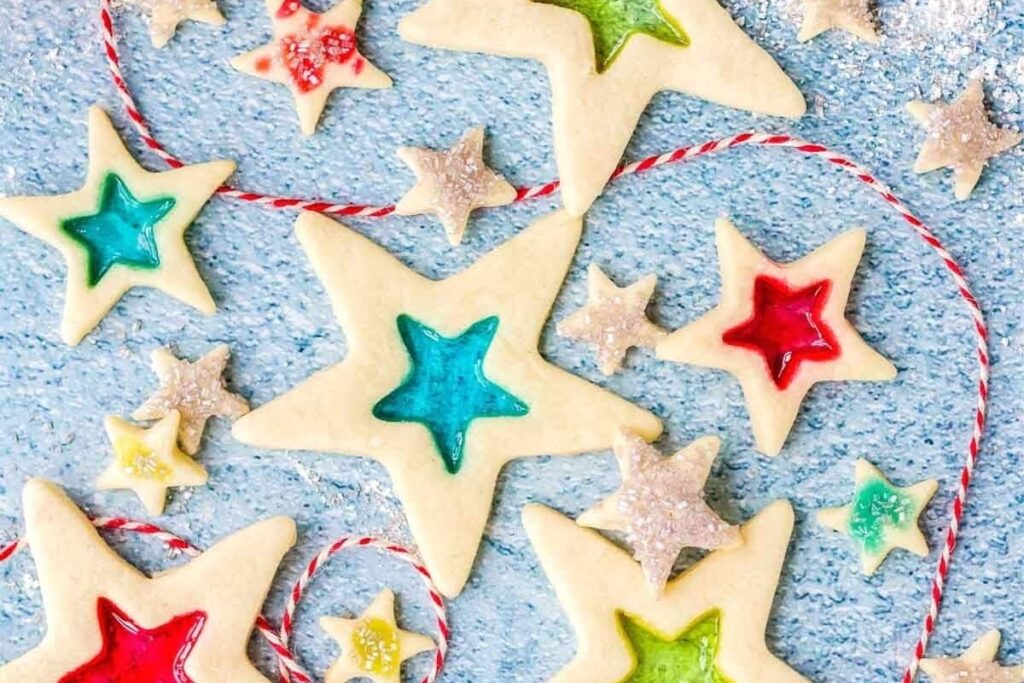 What better holiday activity for the whole family, than making Christmas cookies? Here's a whole list of favorite Christmas Cookie Recipes to choose from!
12. Decorate a wreath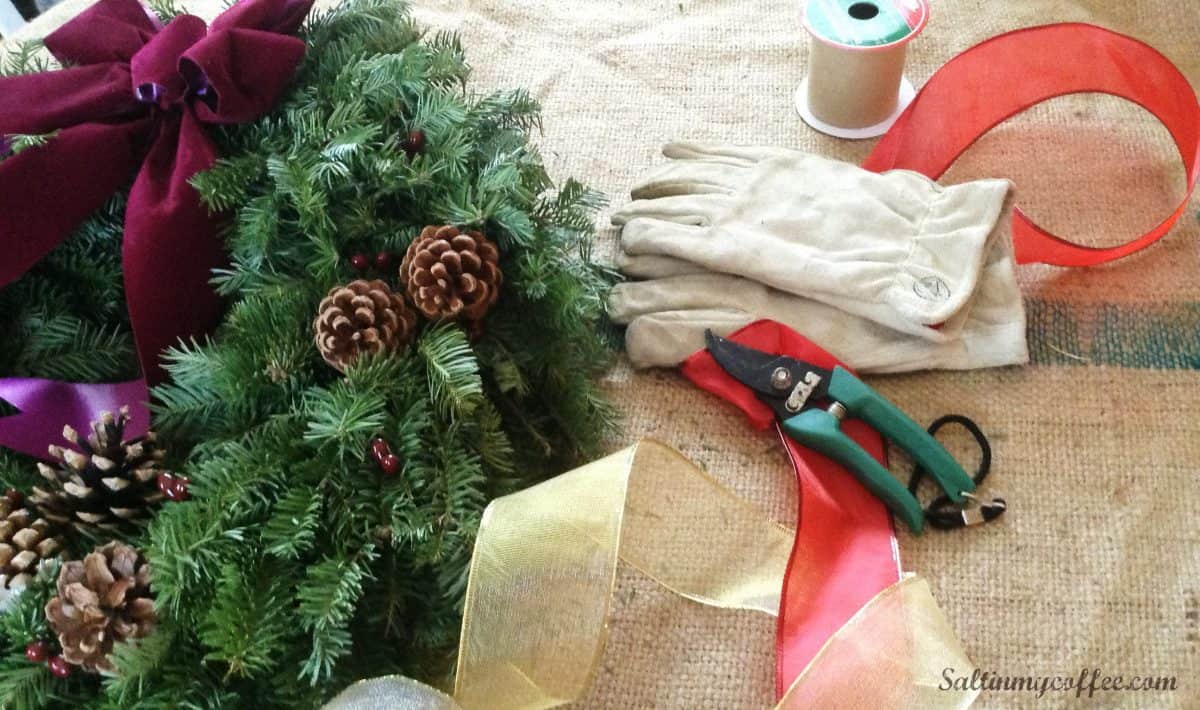 Either buy a plain wreath, or make one. Then, get out the fir cones, ribbon, and red berries, and have fun decorating a wreath for your front door.
13. Make Christmas soap (melt & pour)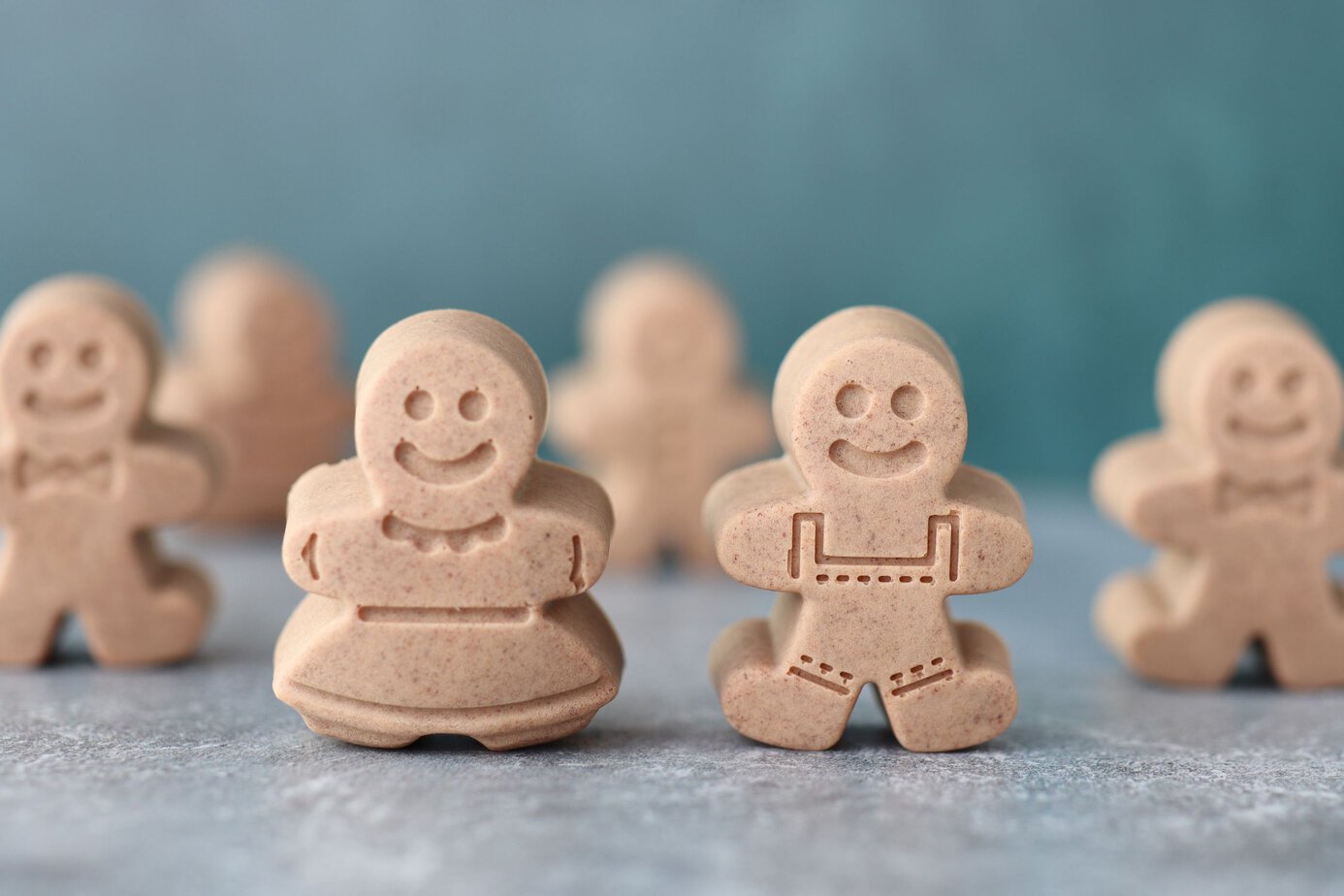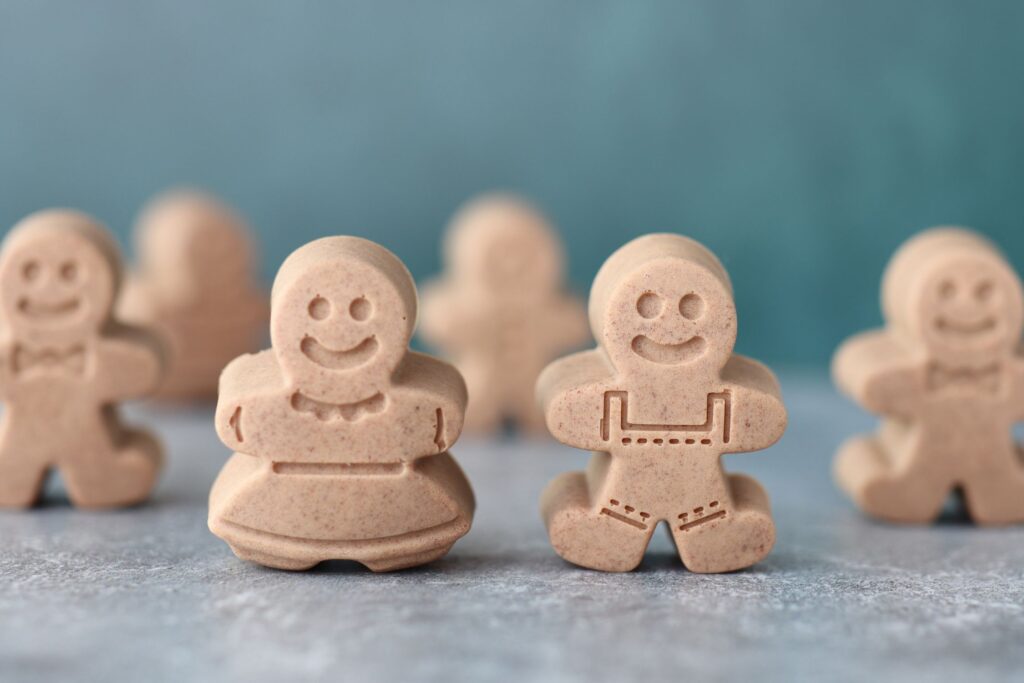 I absolutely love making my own soap from scratch. But when it comes to soap-making with kids, I'm strictly melt-and-pour, so there's no lye to worry about.
These adorable little gingerbread soaps are my absolute favorite recipe to make with kids!
14. Ask a grandparent or older friend to tell a Christmas story from their childhood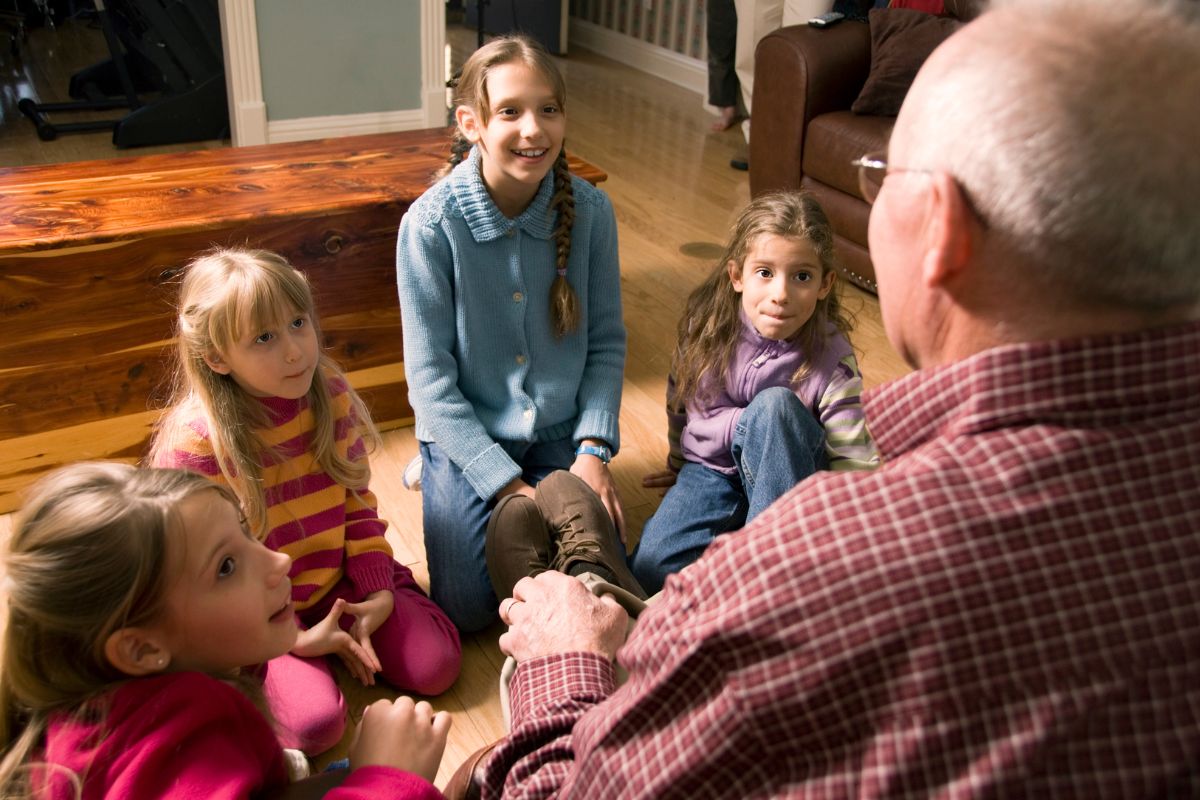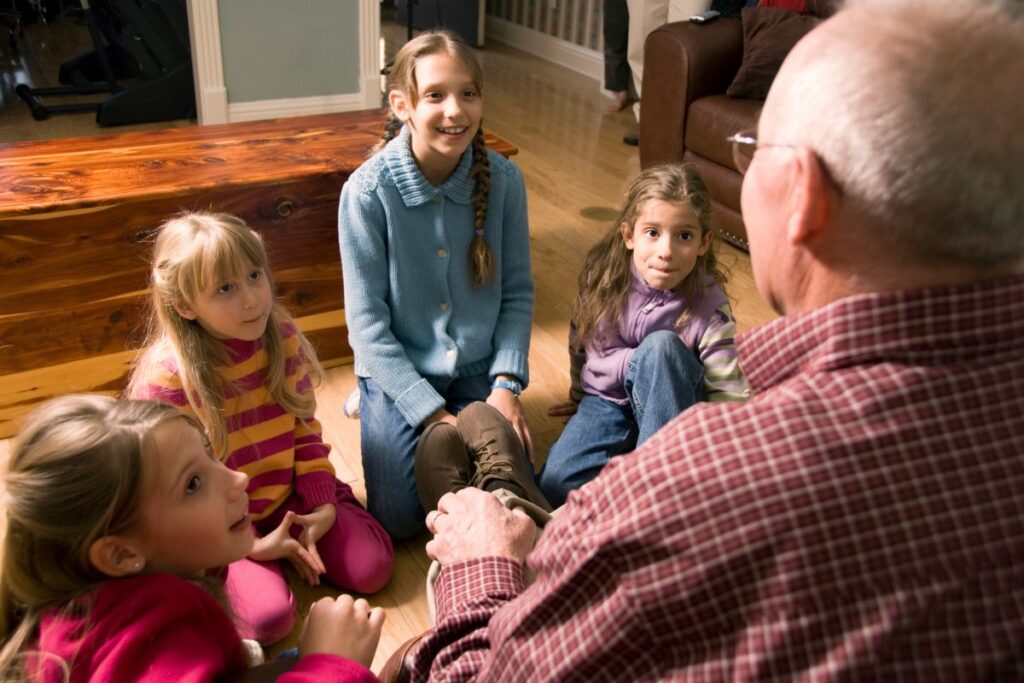 Cuddle up by a fire with some hot cocoa and a cuddle blanket, then get one of the grandparents on video chat. If you ask, I'll bet they almost certainly can come up with some holiday memories you may never have heard!
15. Make a present for the birds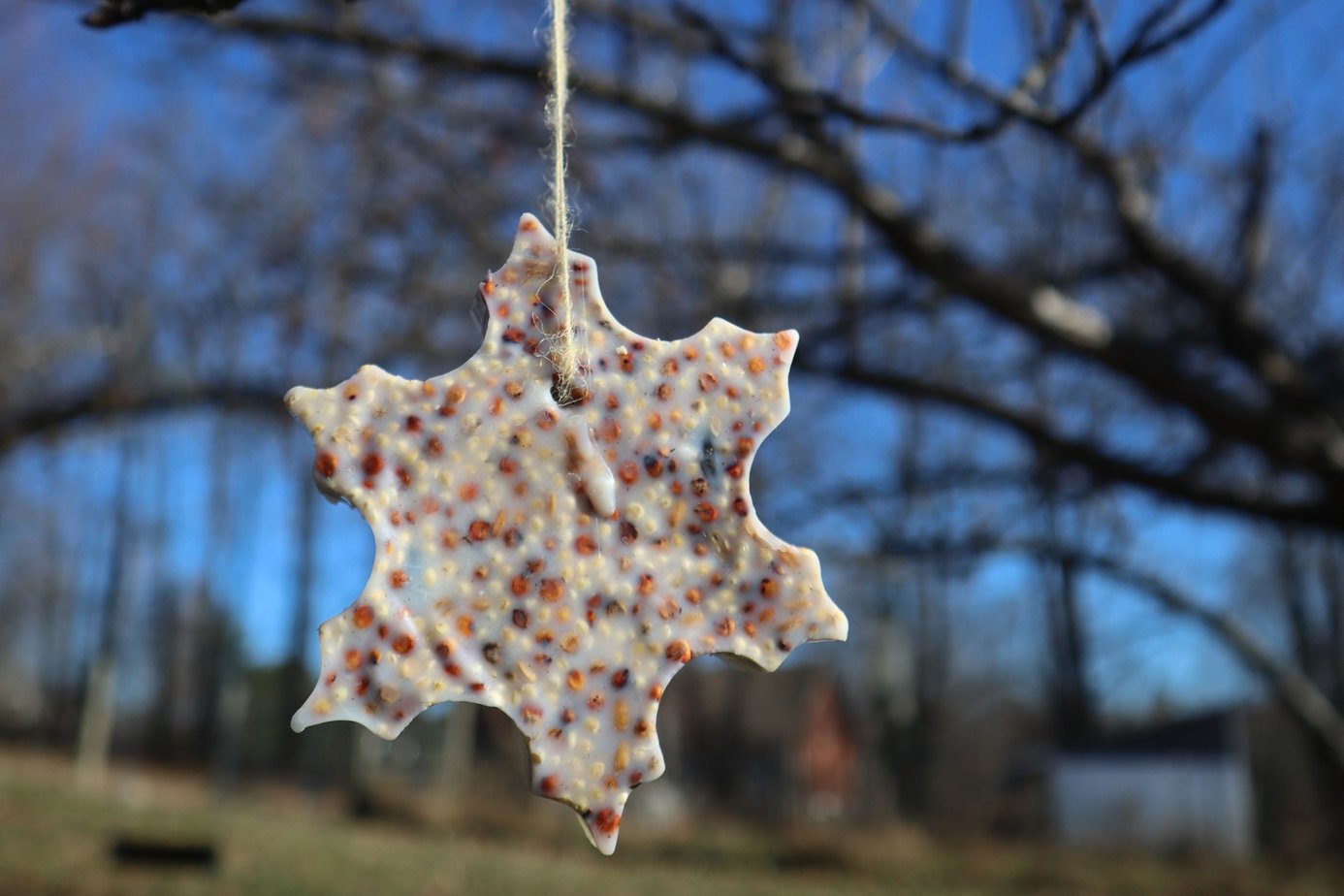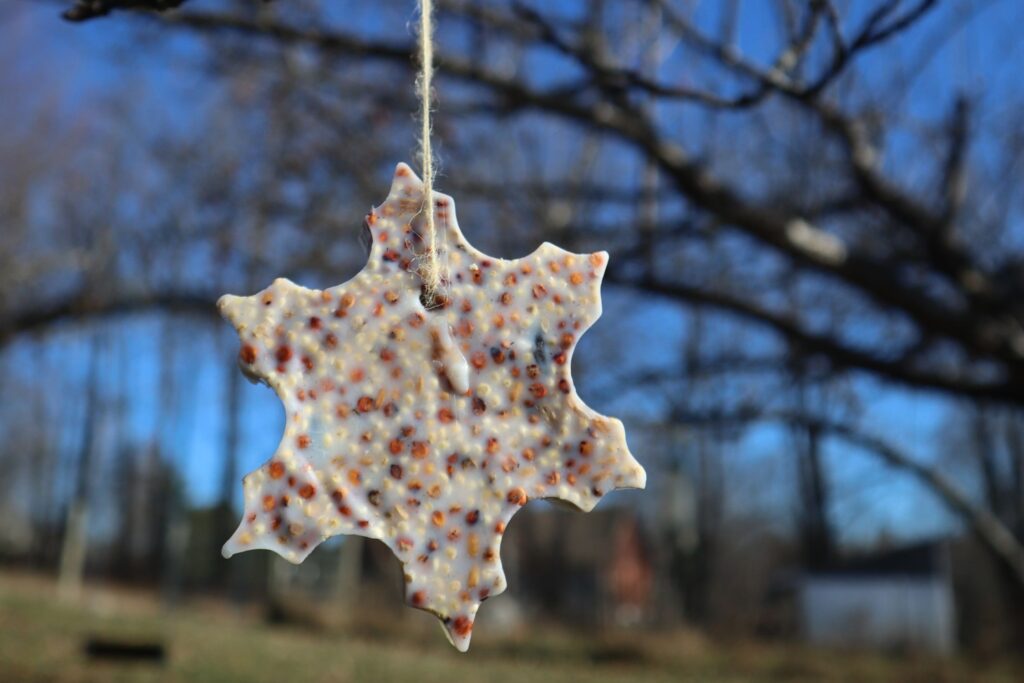 This is so much fun! There are lots of recipes for making these, but we like to stay away from those that use corn syrup or gelatin.
Here's our favorite recipe for easy birdseed ornaments.
16. Make Christmas candy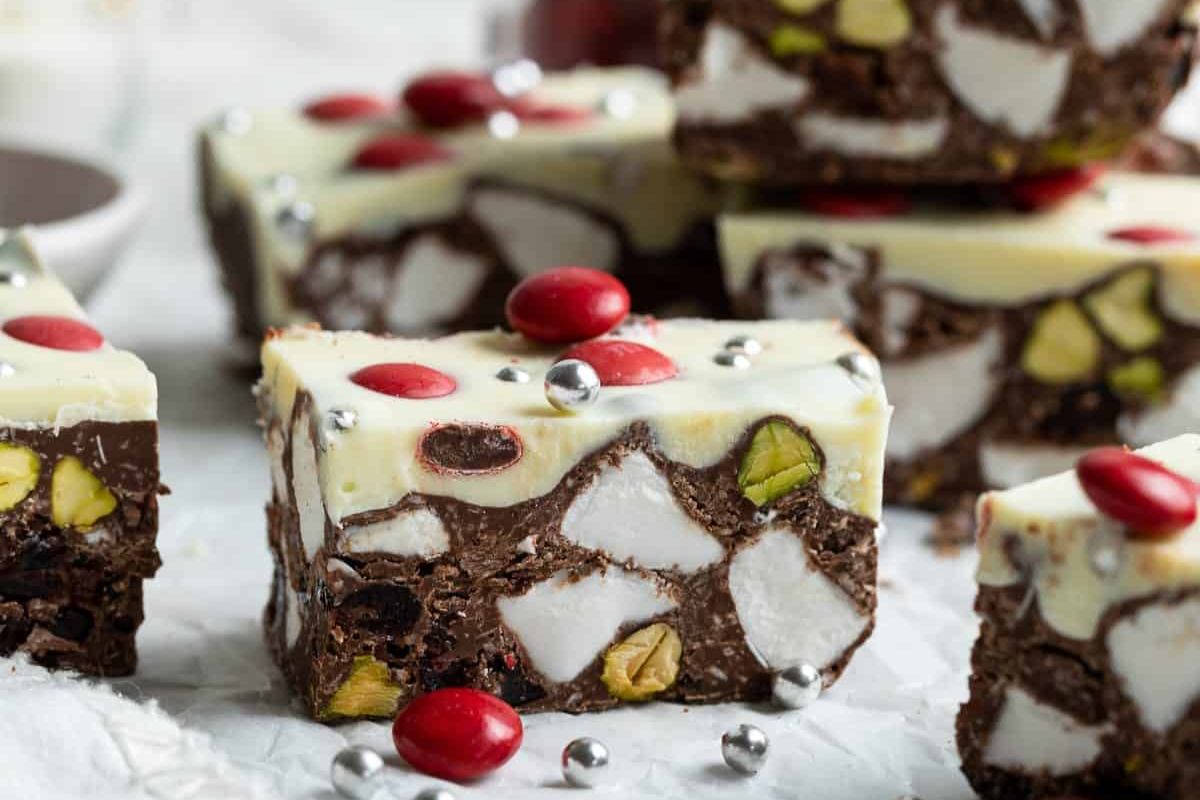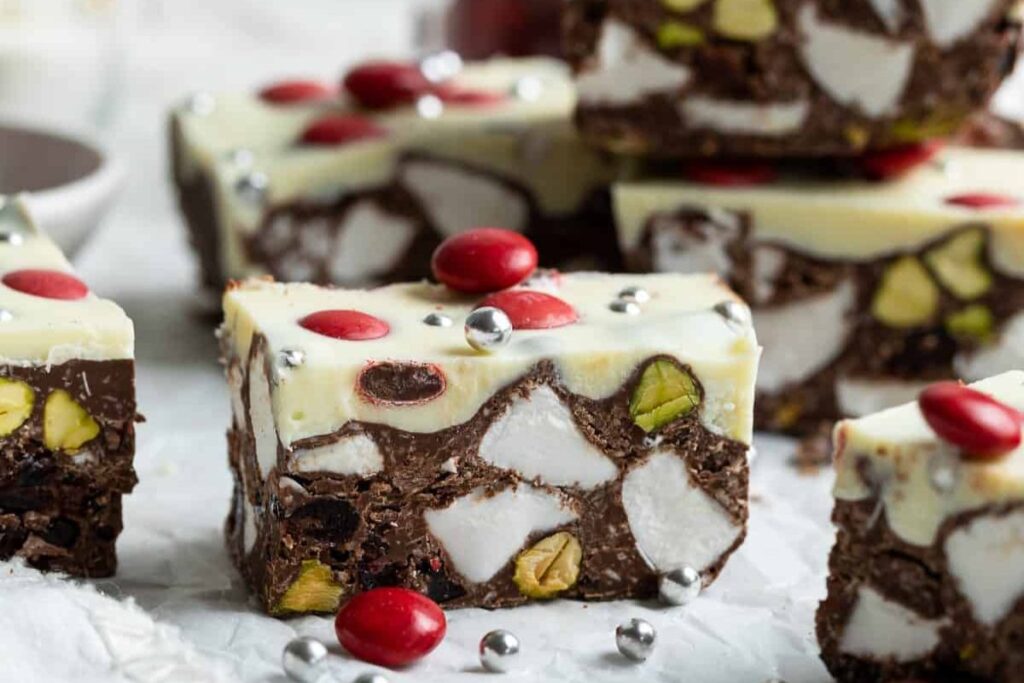 This could probably get lumped under "making Christmas cookies", but it's fun to intentionally make different kinds of Christmas treats!
I recommend browsing this list of Grandma's Favorite Holiday Candy Recipes, and letting the kids choose!
17. Make mason jar snow globes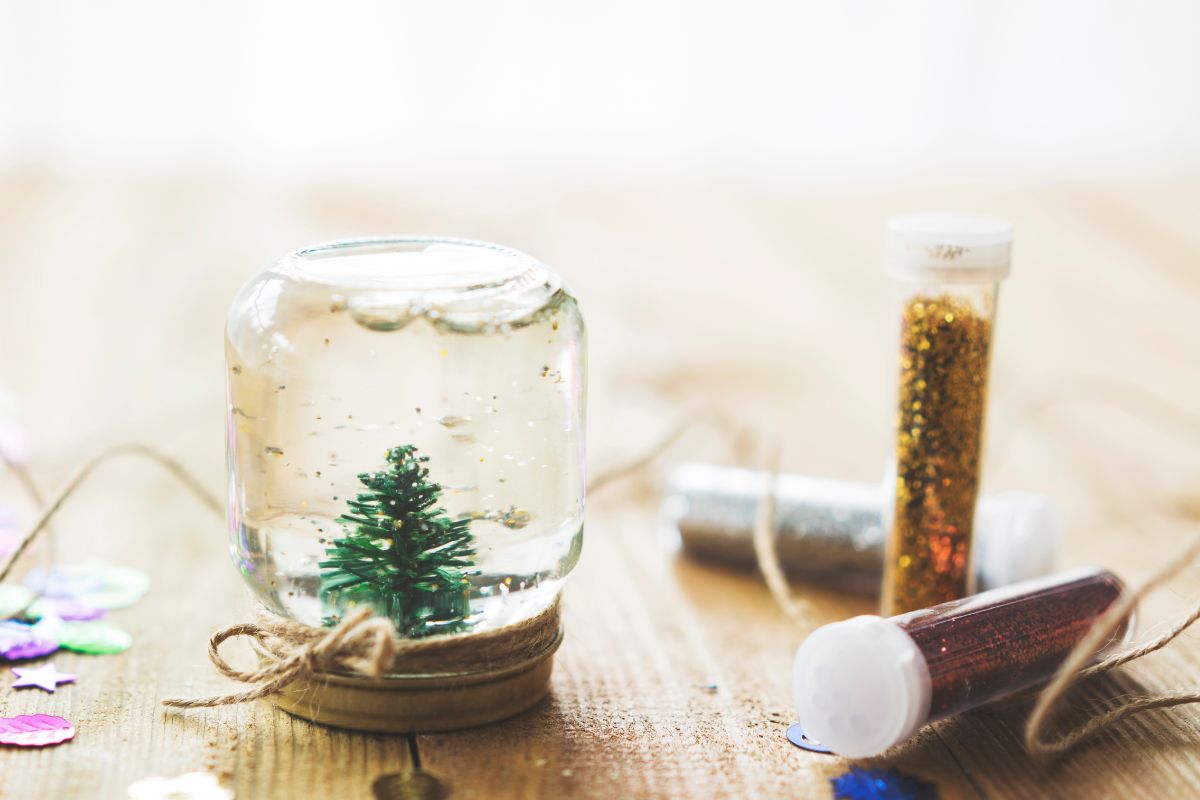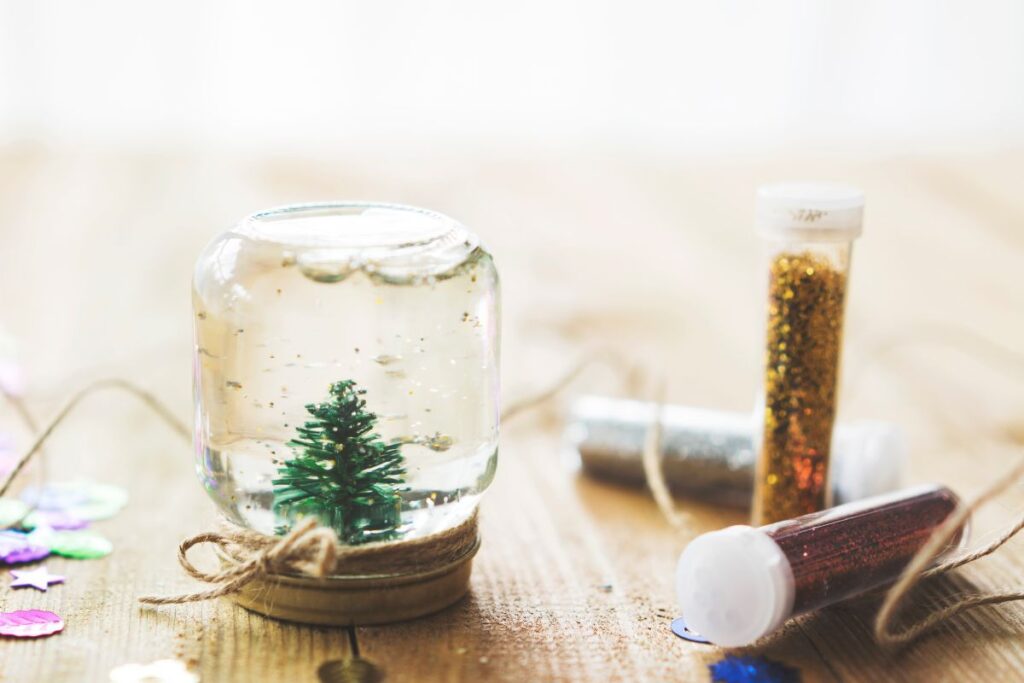 Here's an easy-looking tutorial from Shutterfly. They look so doable, the hardest part might be deciding what to put inside!
18. Make balsam pillows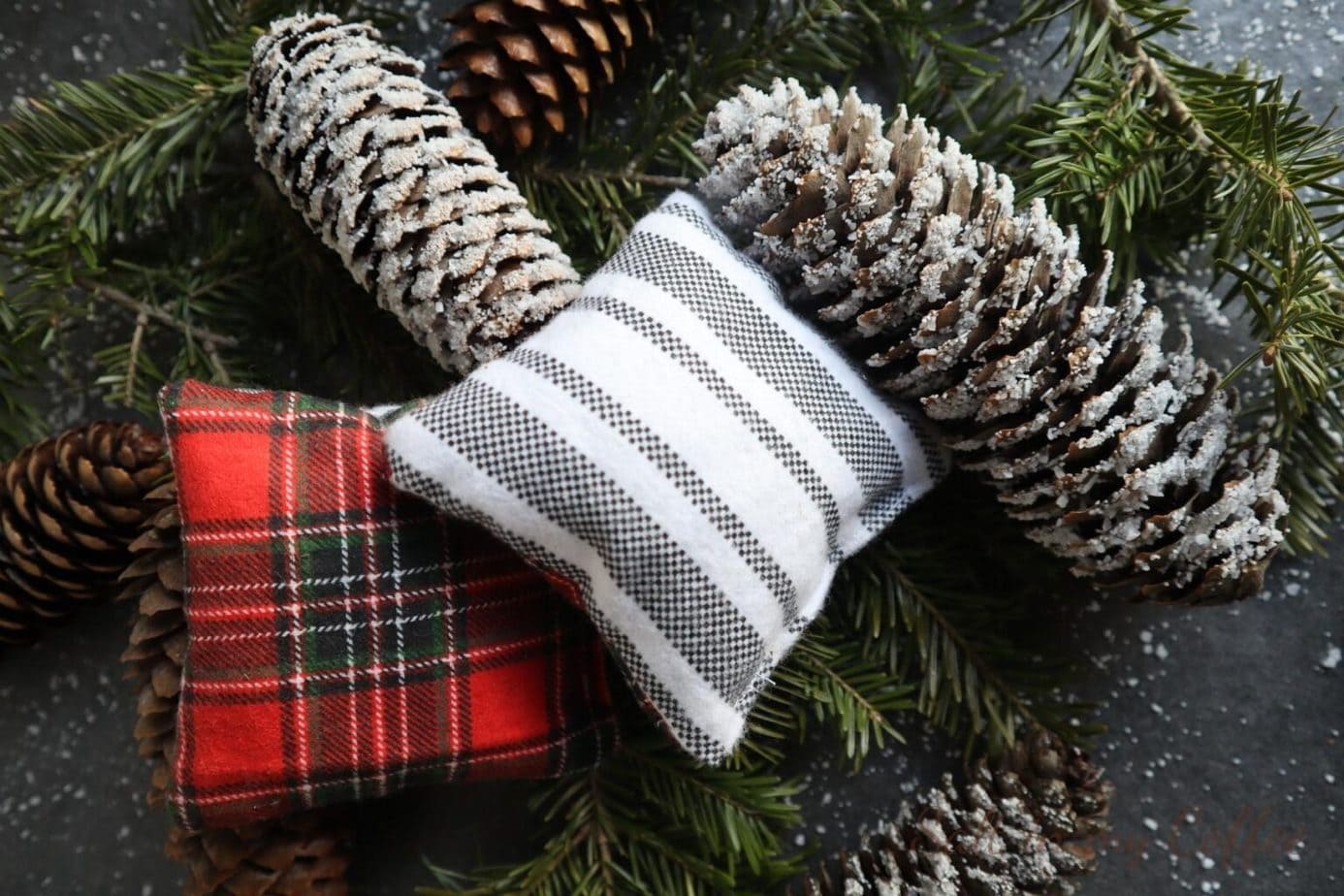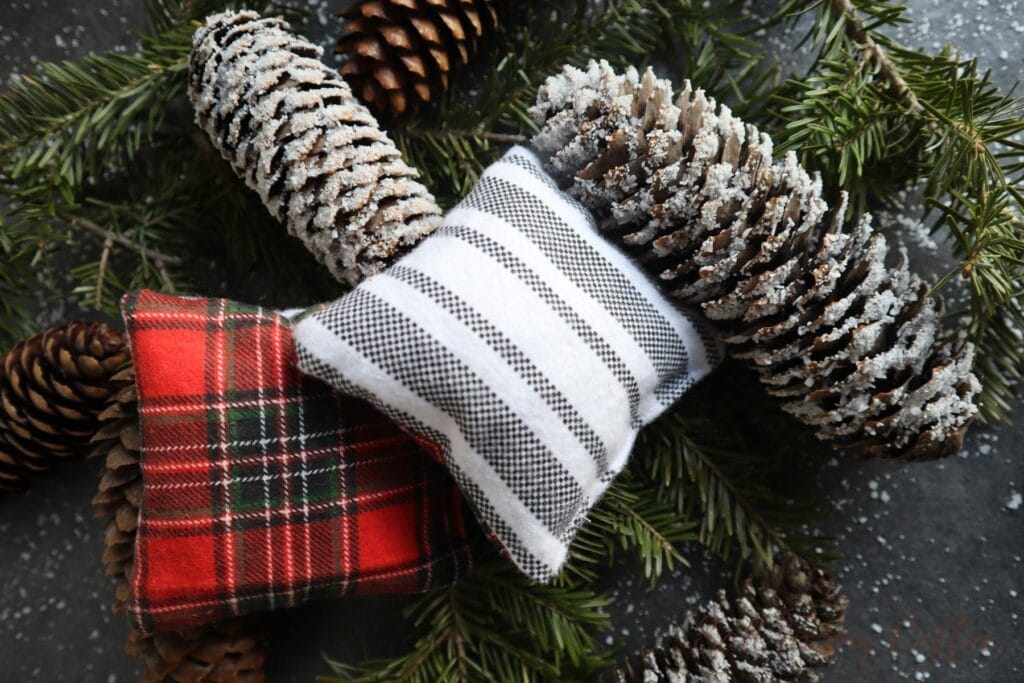 These tiny little pillows smell like a fir forest, and last for years. Here's the best way to make them!
19. Help your kids make gifts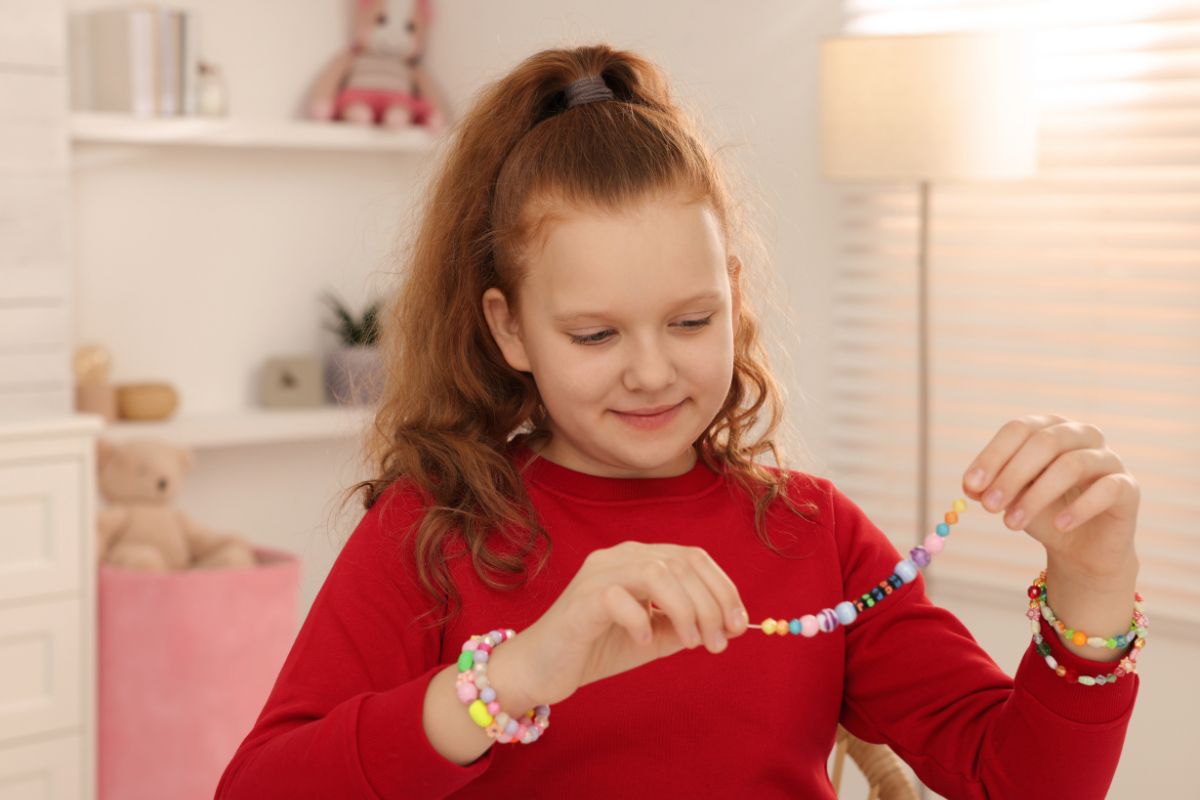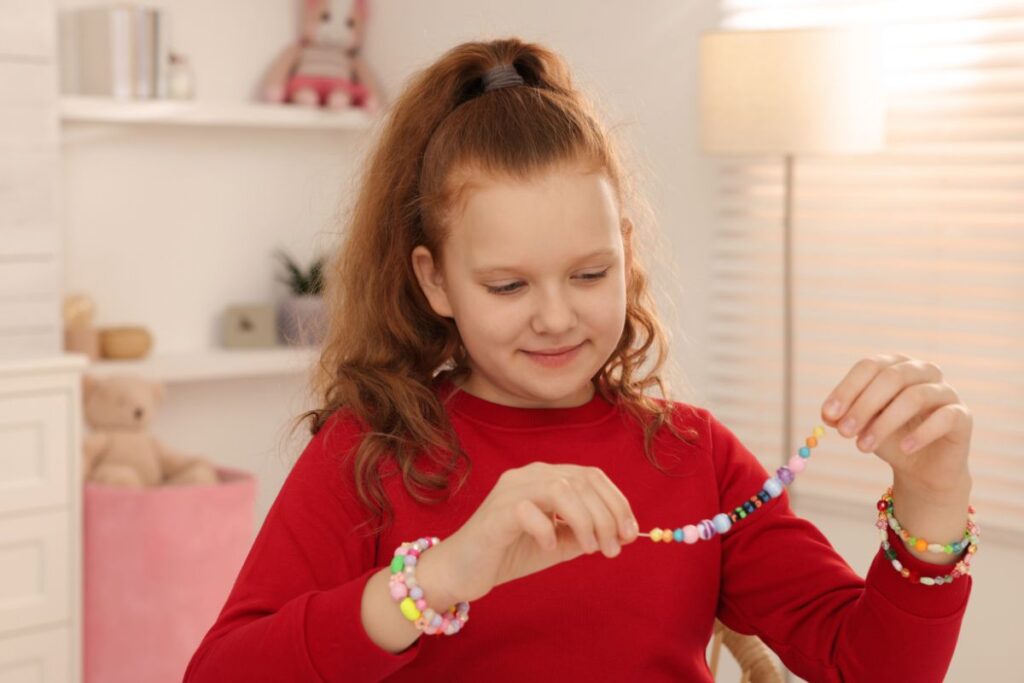 It's so much fun to take a day and make gifts for those nearest and dearest to your kids. A favorite project is making beads from fimo clay and creating necklaces or bracelets.
20. Whip up some mason jar mixes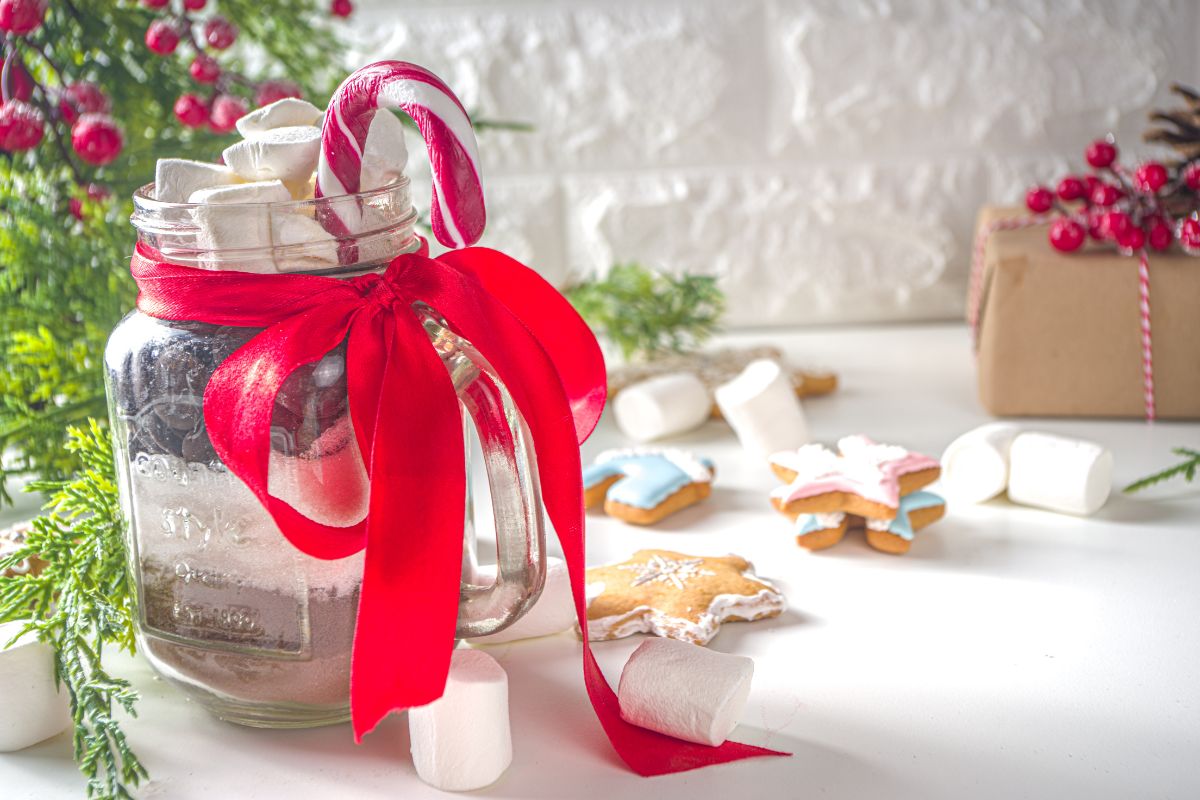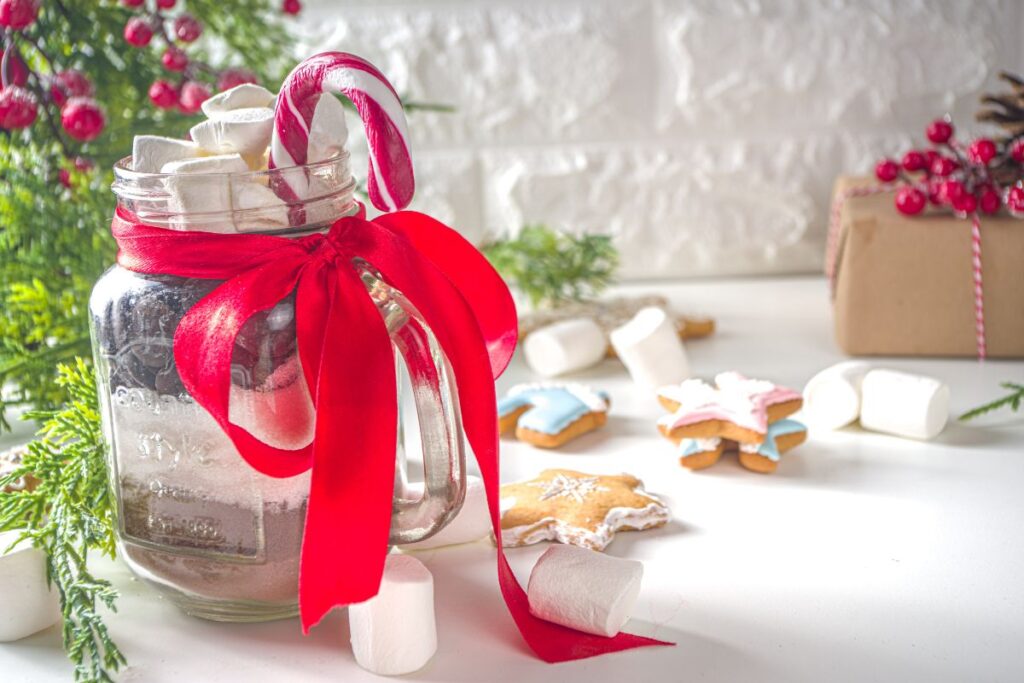 A great way to get kids in on making gifts for family friends, is to create mason jar baking mixes or hot chocolate mixes, and decorate them with a bit of festive fabric and ribbon. Of course, you might need to whip up one for yourselves while we're at it!
21. Make your own holiday beewax candles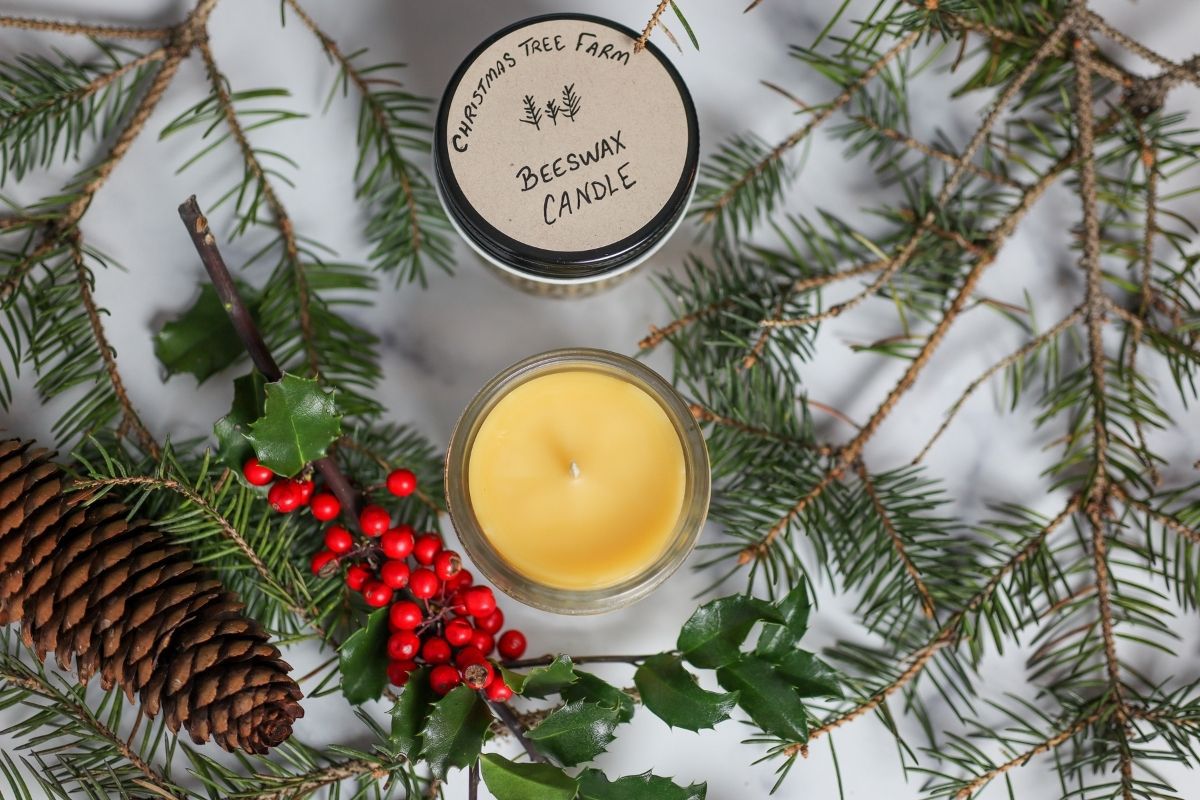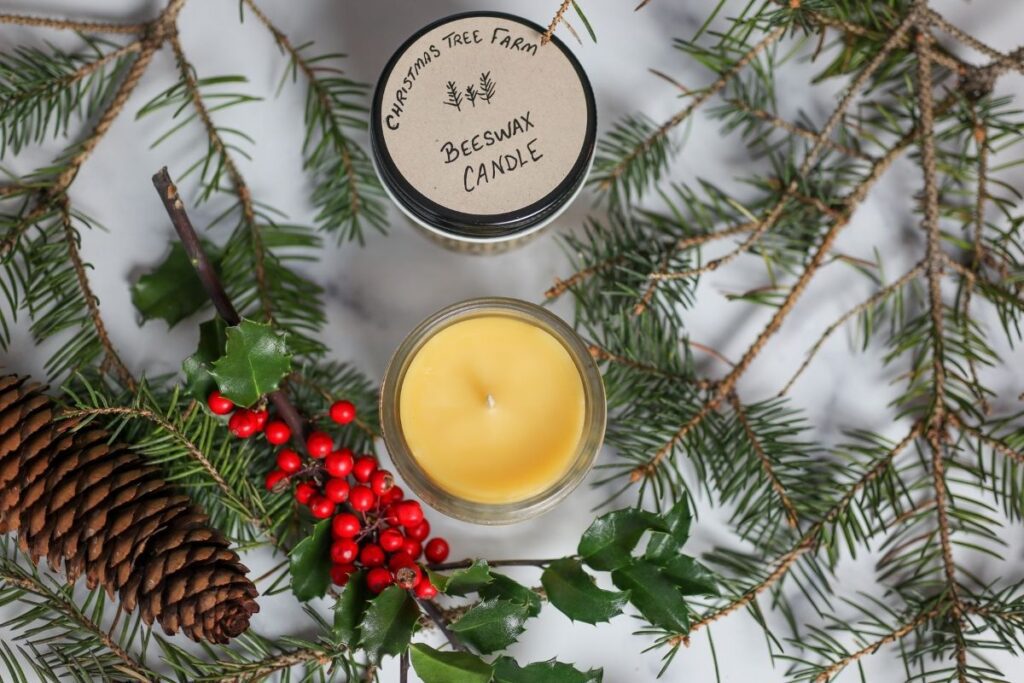 Little beeswax candles make great stocking stuffers, and it's easy to make up a batch using beeswax pellets, and little jars. Kids love crafting with beeswax, because stirring and watching as the beeswax pellets melt is just fun!
Here's our favorite how-to for naturally-scented Christmas beeswax candles.
22. Have a holiday movie night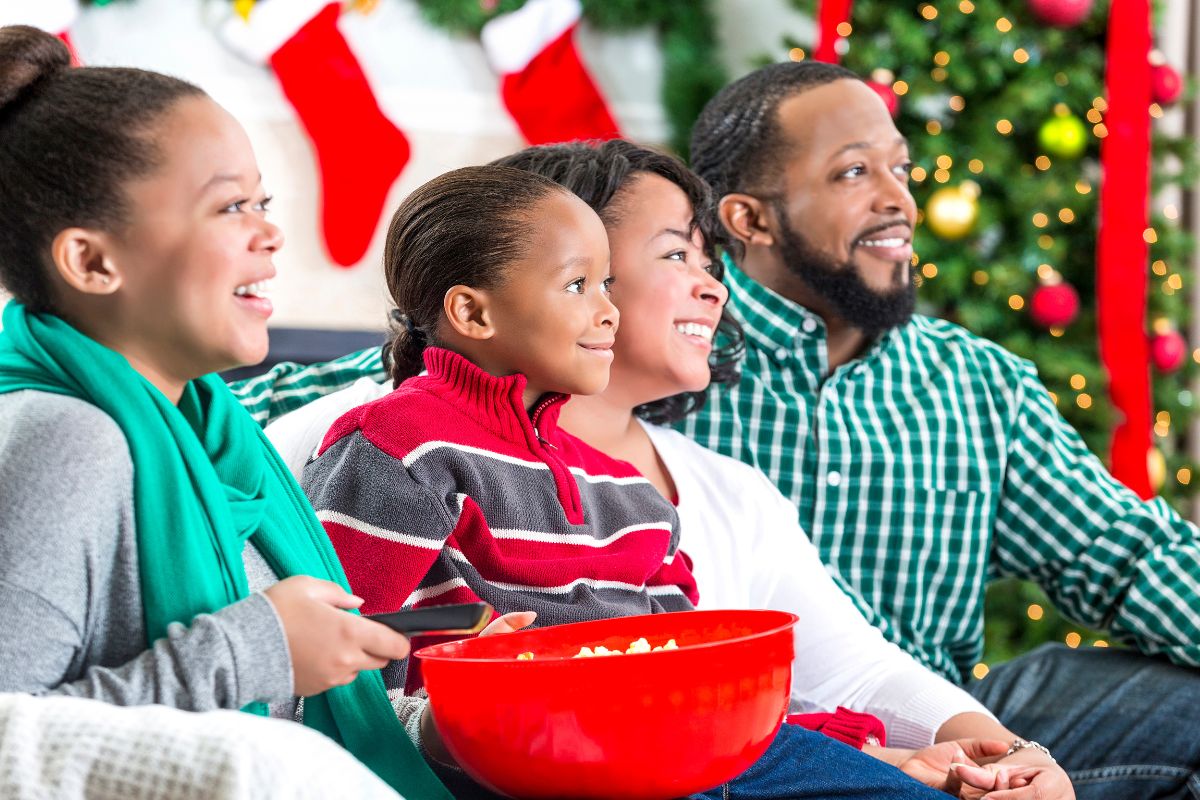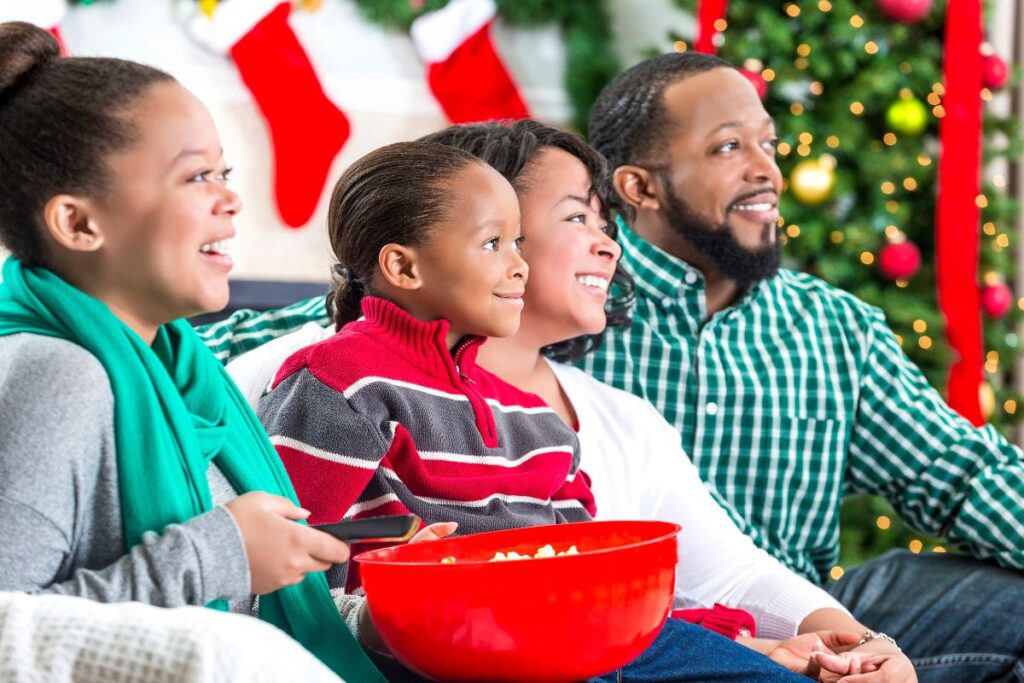 It's easy to just add "watch some Christmas movies" to a list of holiday ideas, but why not take it a step further? Create a special evening around one of your favorite holiday films. Are there foods featured in the film that you could try? How about dressing up as characters from the film?
23. Make presents for the pets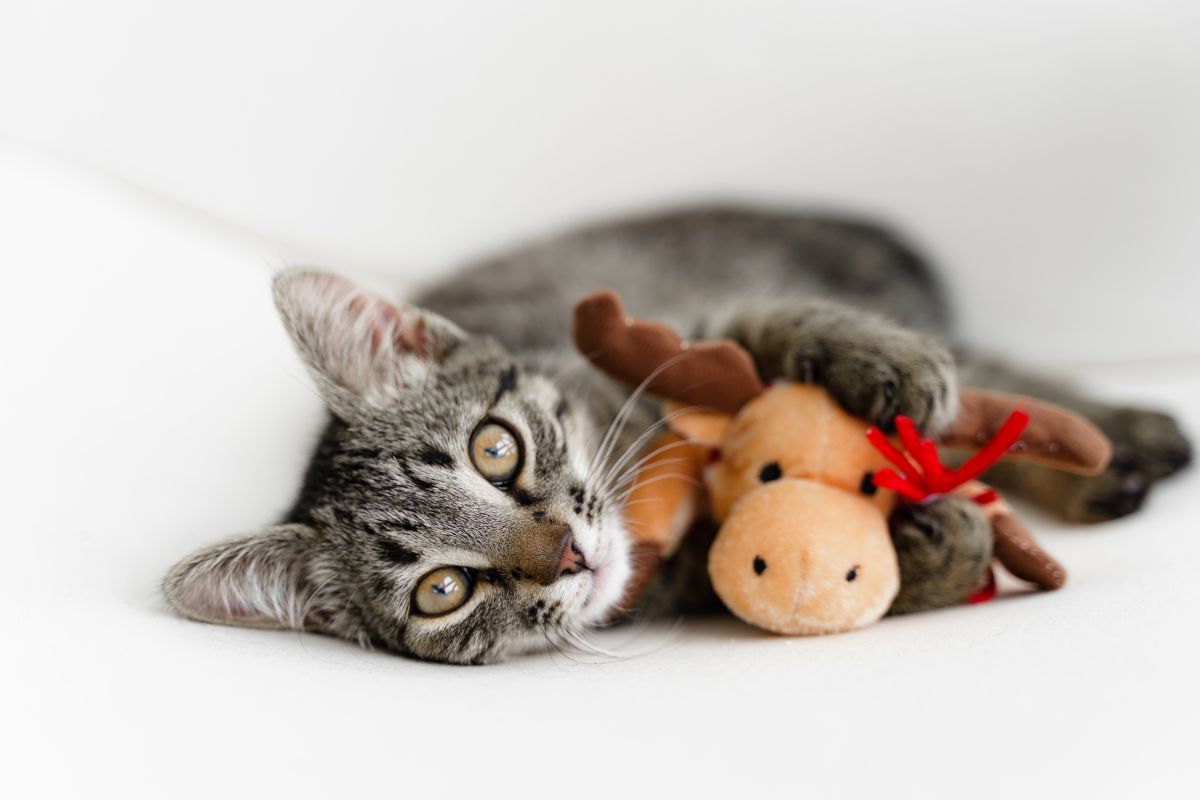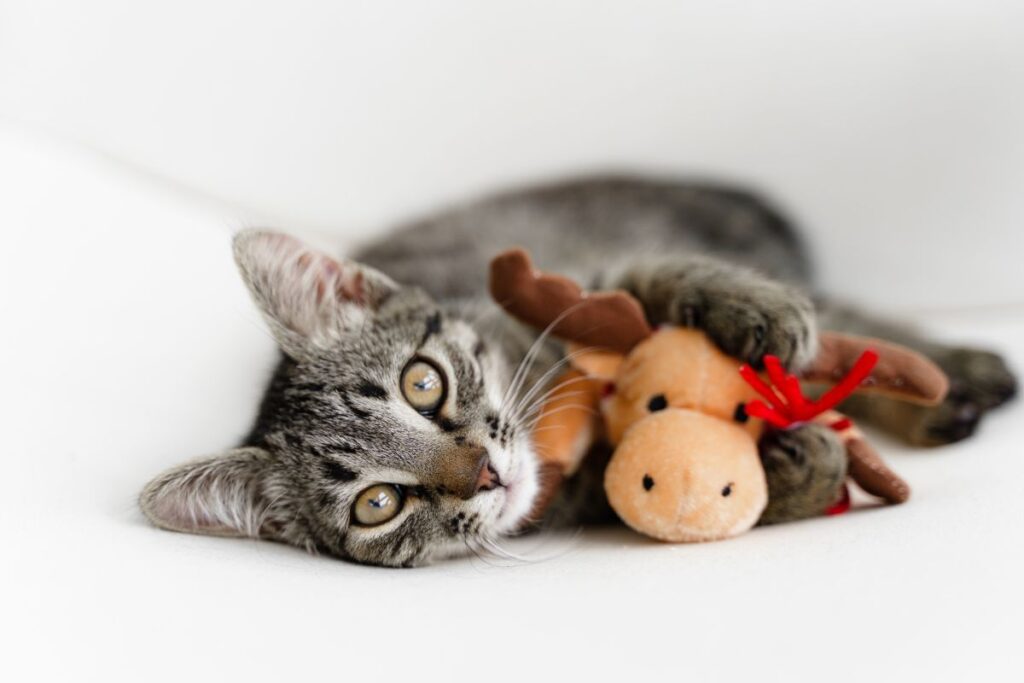 A fun thing to do is pile on the couch with some hot cocoa and let the kids scroll through this great list of adorable DIY cat toy ideas. They can each pick the one they want to make, and then have at it!
24. Popcorn balls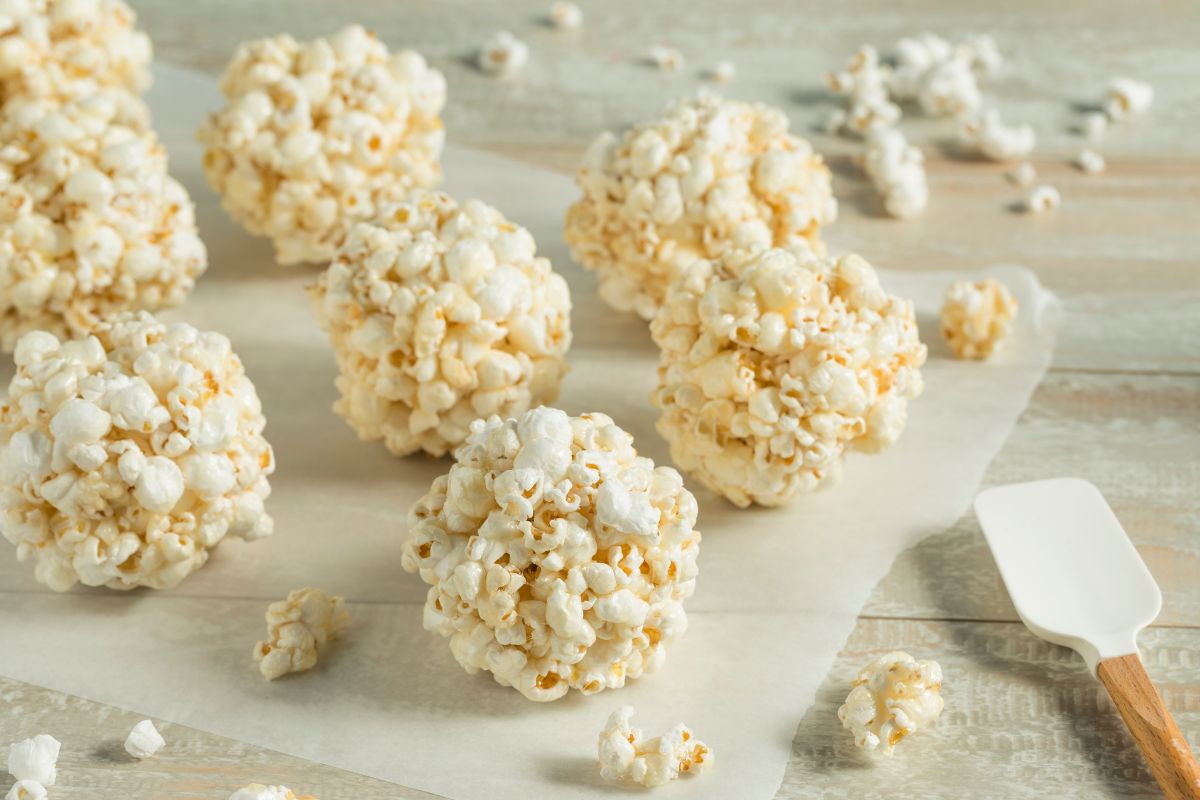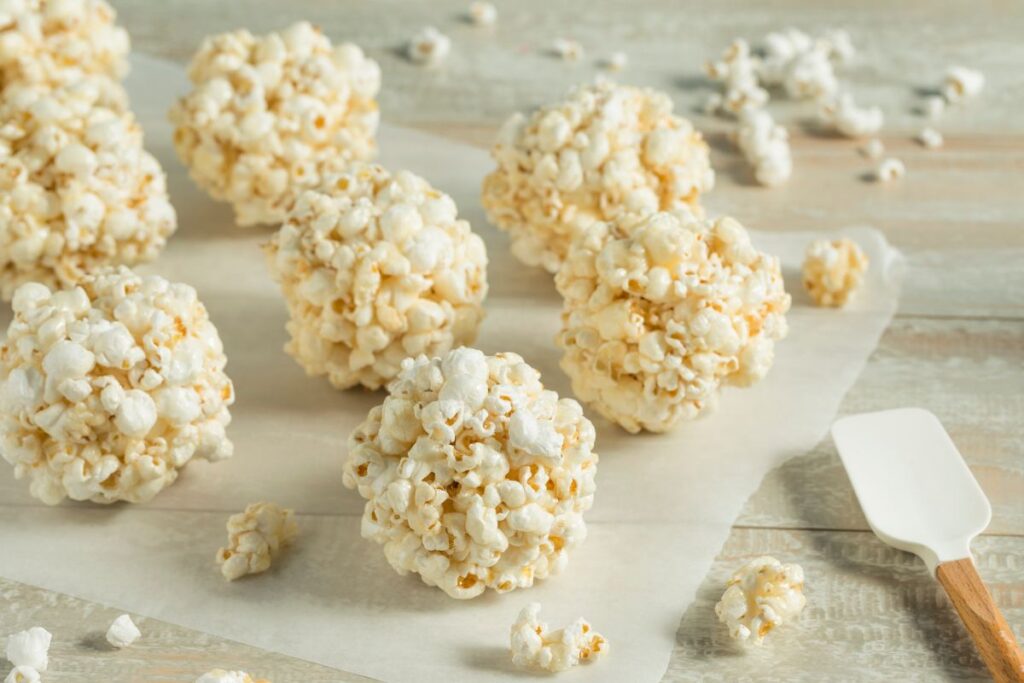 Remember popcorn balls? They're such an old-fashioned treat that people don't seen to make anymore, but they're just FUN.
How about you? Do you have Christmas countdown activities you do with your kids every year? However you countdown to Christmas this year, I hope it brings you loads of joy!
Grandma's Favorite Christmas Candy Recipes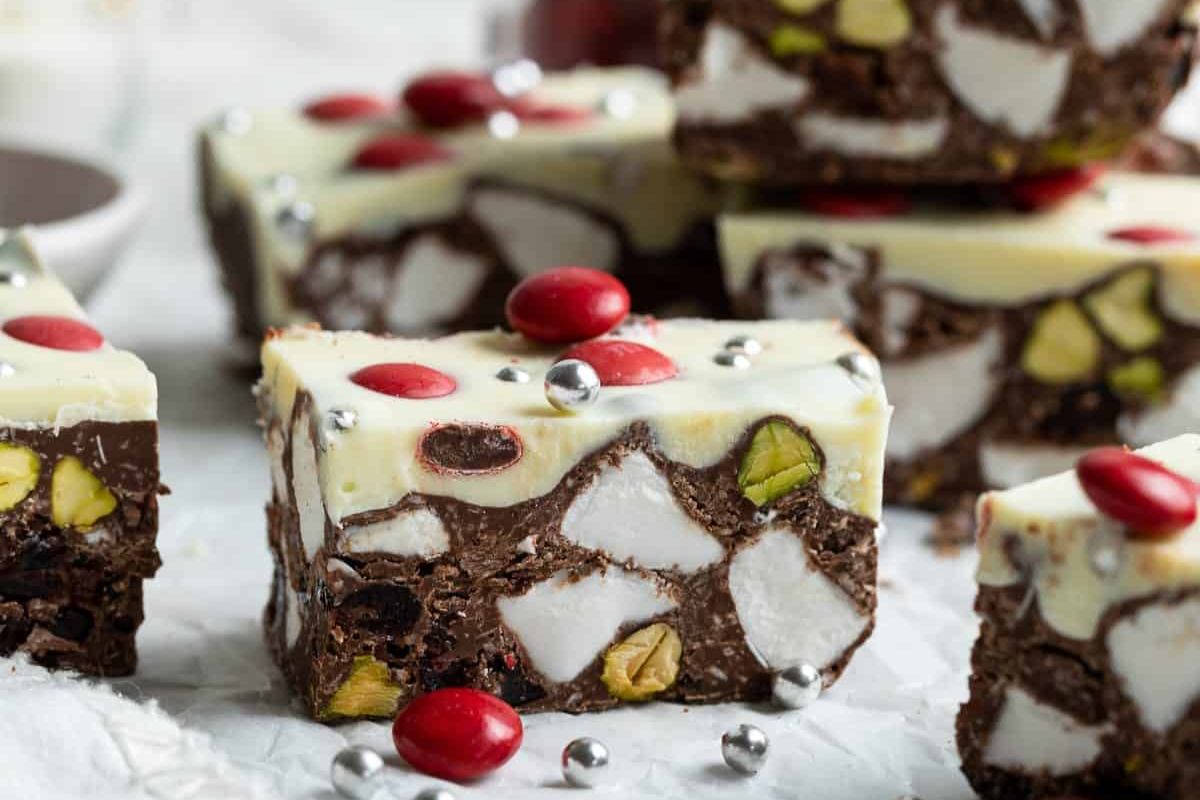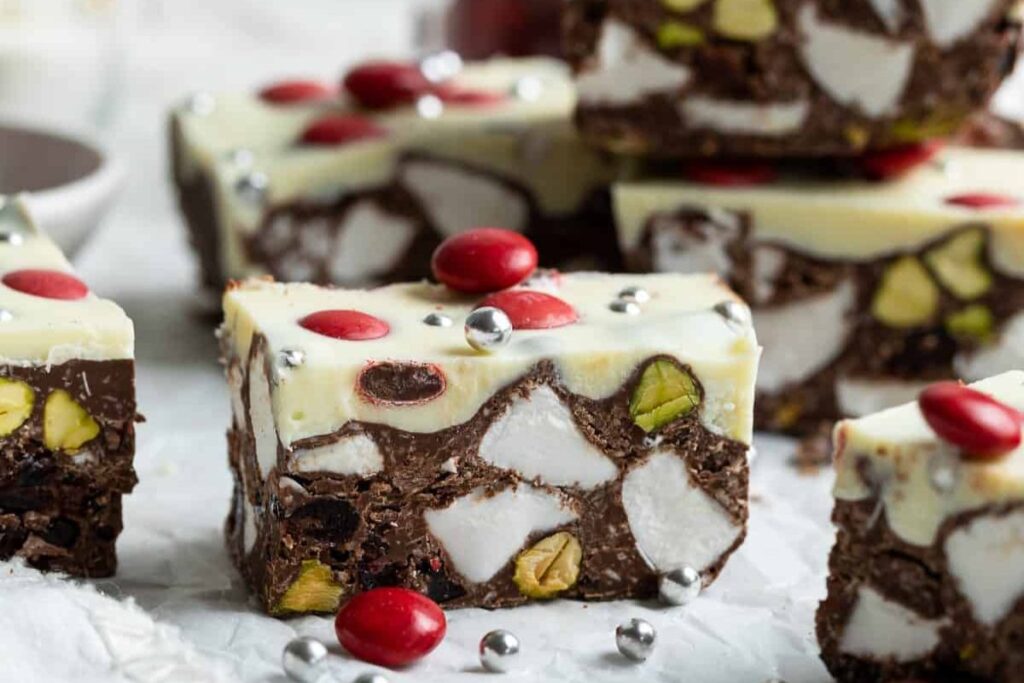 While some look forward to endless fresh-baked cookies at Christmas time, there's a whole other crowd that can't wait for one thing: all that homemade candy!
You know the types I'm talking about. The peanut brittle, the chocolate bark, buckeyes, and fudges that used to delight you at Grandma's house as a kid. Here, we've gathered twelve classic favorites to start the season right!
Our 15 Favorite Cranberry Recipes for Thanksgiving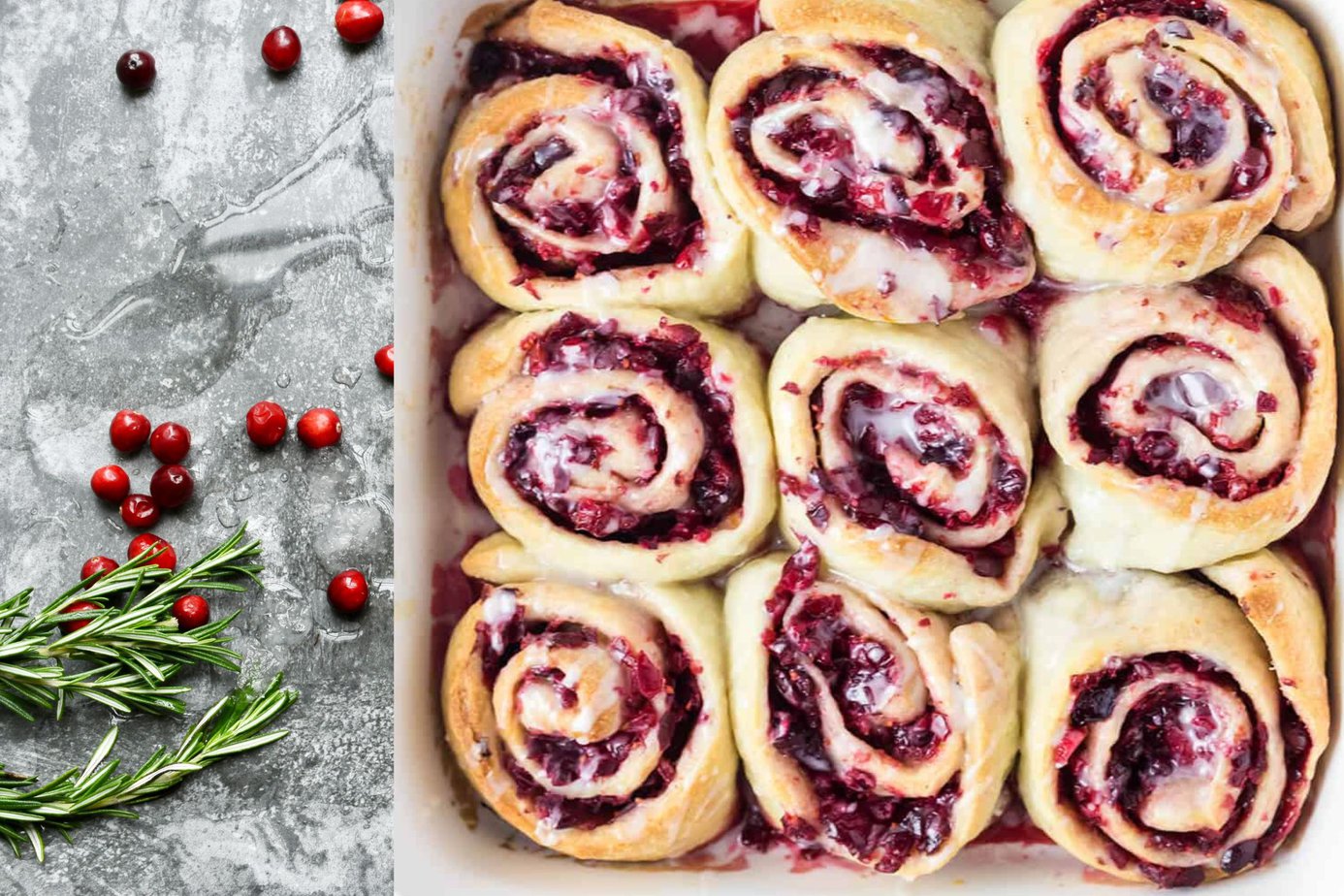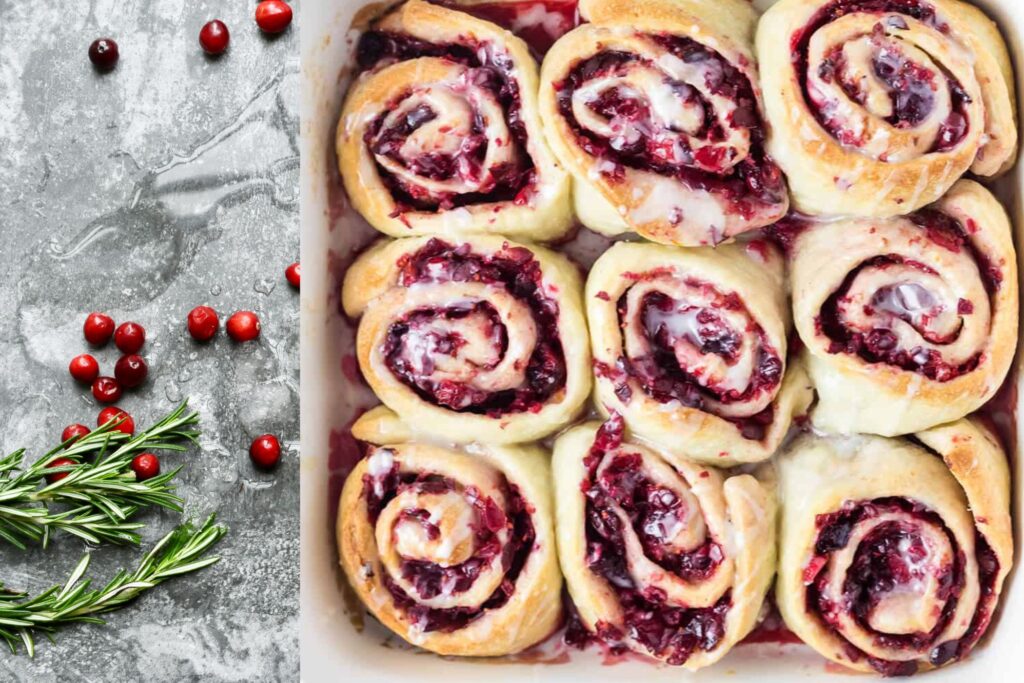 With cranberry harvest season finally upon us, this is the time to really enjoy the zesty flavor of this marvelous little red berry. Here are a dozen recipes that do them justice, and will steal the spotlight on any table.
Our 12 Favorite No-Bake Christmas Treats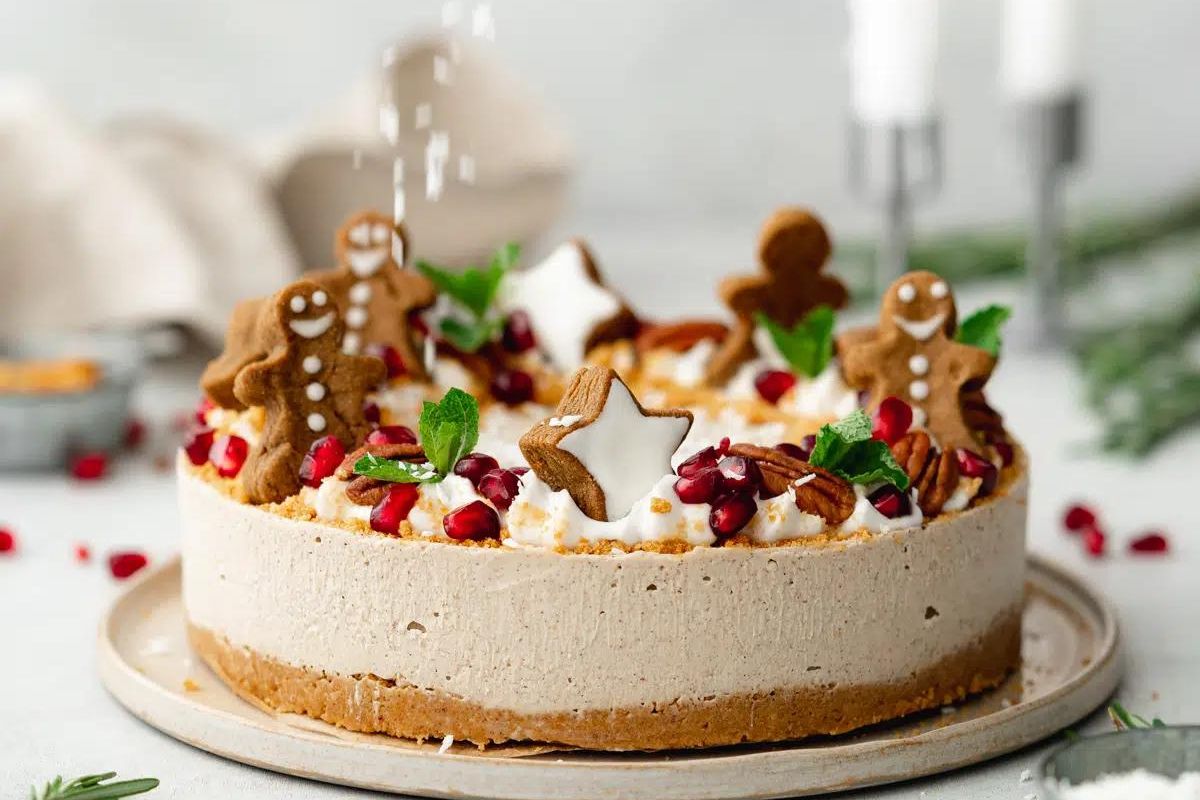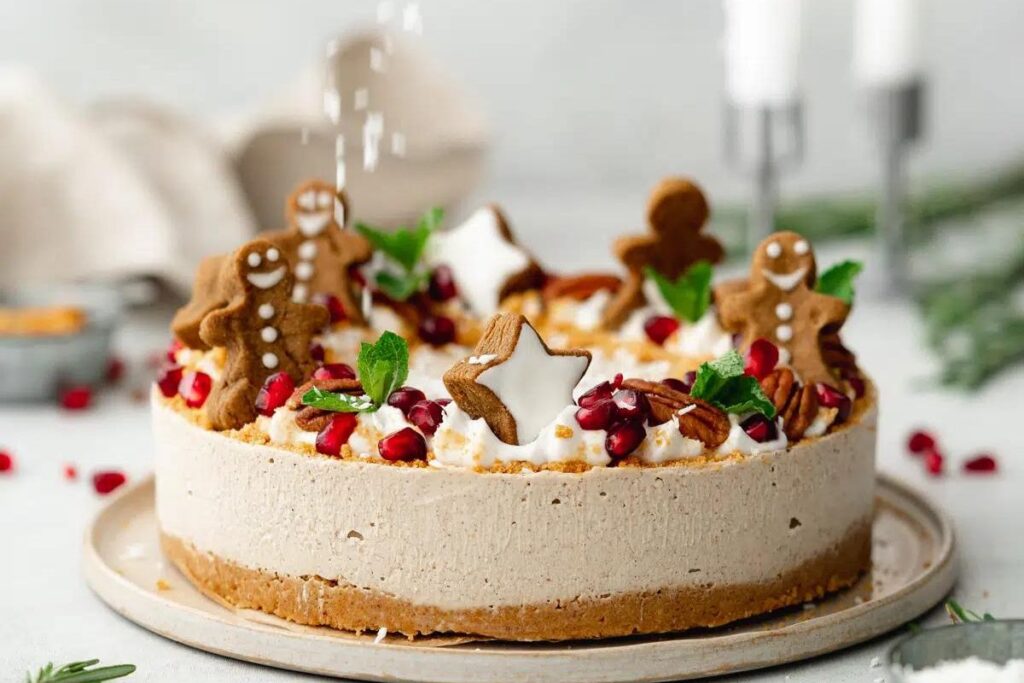 Christmas truly is the season for baking, but sometimes even the most enthusiastic bakers run out of time, energy, or oven space. To the rescue, we offer you these 12 delicious and adorable treats that require NO baking at all, and come together in a snap.
You'll Be Queen of the Cookie Swap With These 15 Stunning Christmas Cookies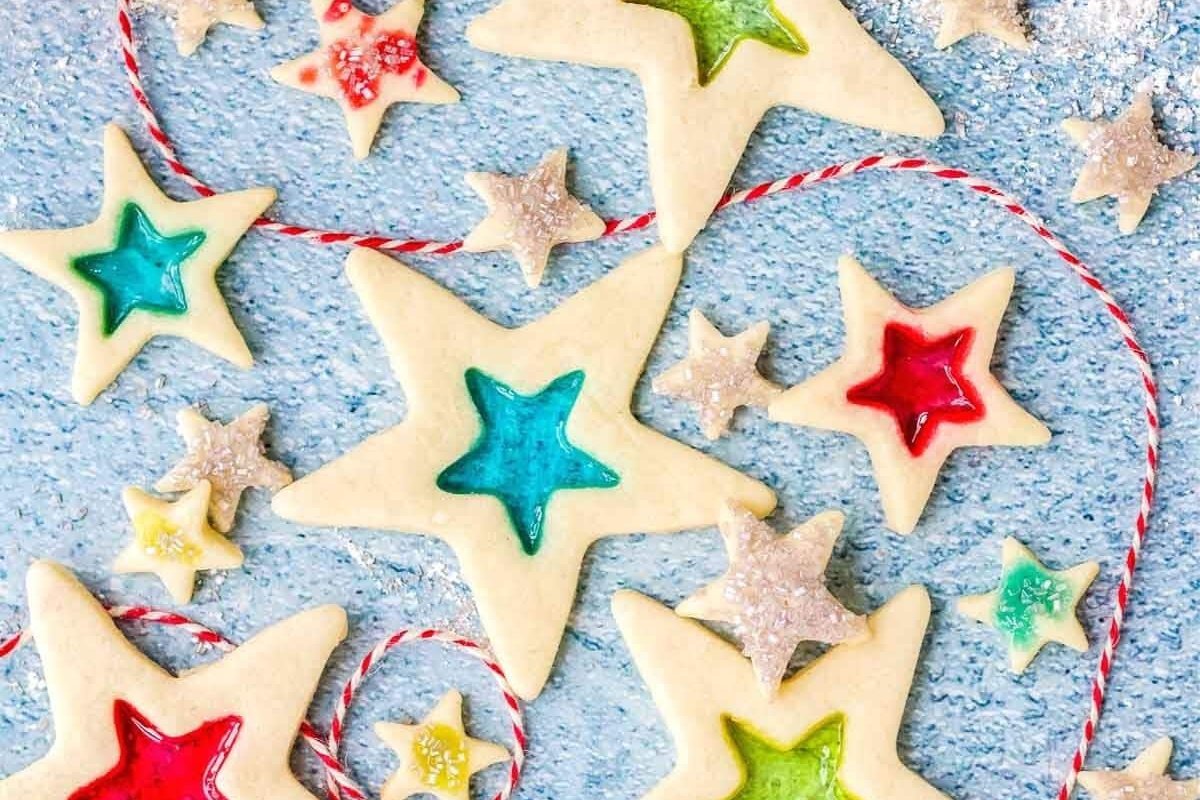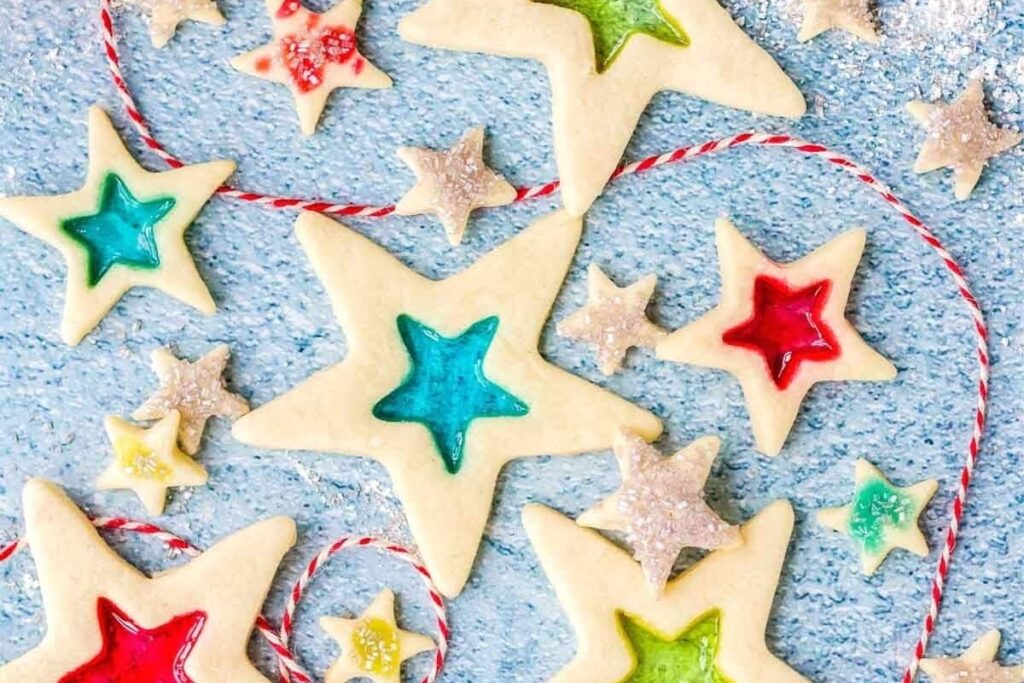 Here are 15 of the most show-stopping Christmas cookies we have ever seen. With clever ideas and doable recipes, all of these are real winners. Make one of these for your next holiday cookie swap, and we bet you come home with the title Baking Queen of 2023!
21 Festive No Bake Desserts We Absolutely Love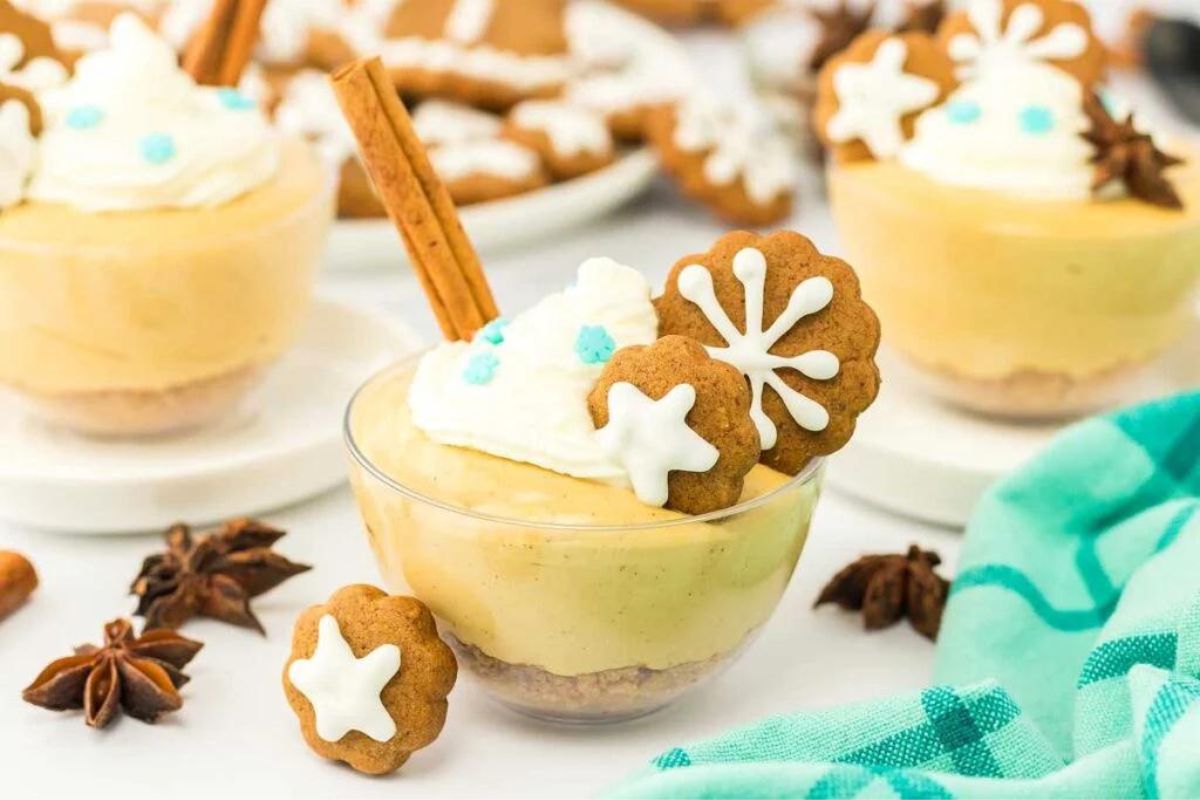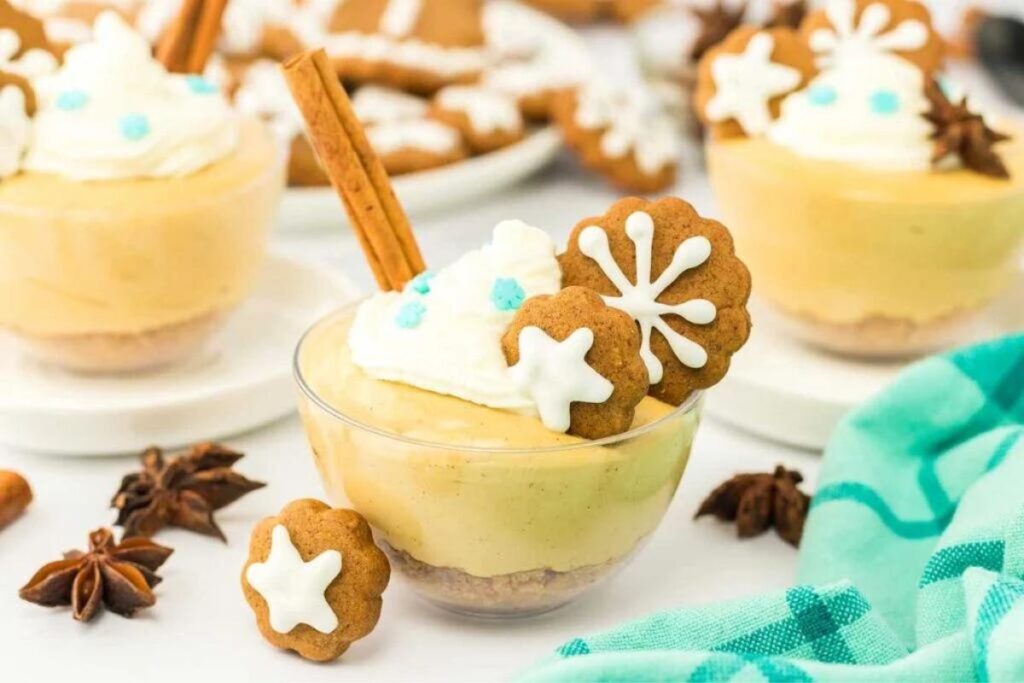 No-Bake recipes are such a fun way to create an impressive dessert with deceptively little work. Next time you're entertaining, try one of these surprisingly easy-yet-festive treats!
Get the recipes here.