PinNow I know that with Thanksgiving behind us, pumpkin may be a little passe. Gingerbread is probably the flavor of the moment. But I'm so hooked on pumpkin treats, that lately, every day has been baking day. I can't help myself. Not to mention, I have a cellar with several hundred pounds of pumpkin to use up this winter!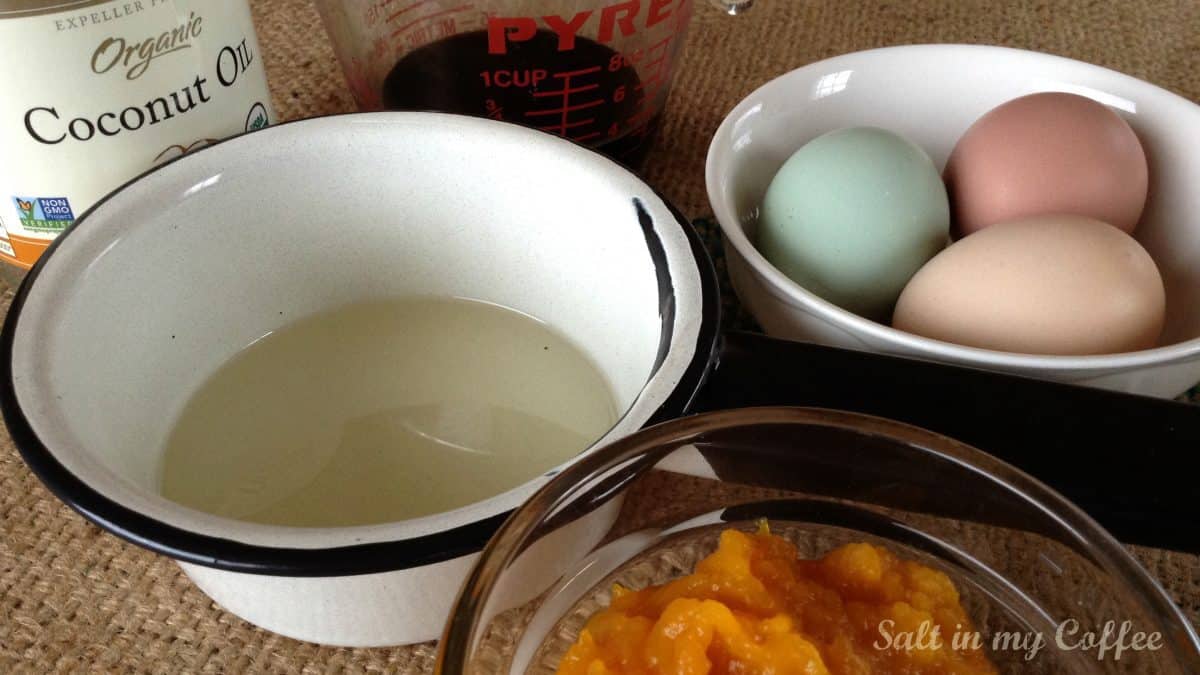 PinWe've been digging the pumpkin pies and custards - but nothing elicits more smiles than these pumpkin muffins. Especially from 19-month-old Izzy. They are currently her absolute favorite, and always guarantee an extra-joyful start to that little cutie-pie's day. Plus, I tell myself that there's enough pumpkin in there, it counts toward her vegetables for the day...kind of. Oh, the things we tell ourselves...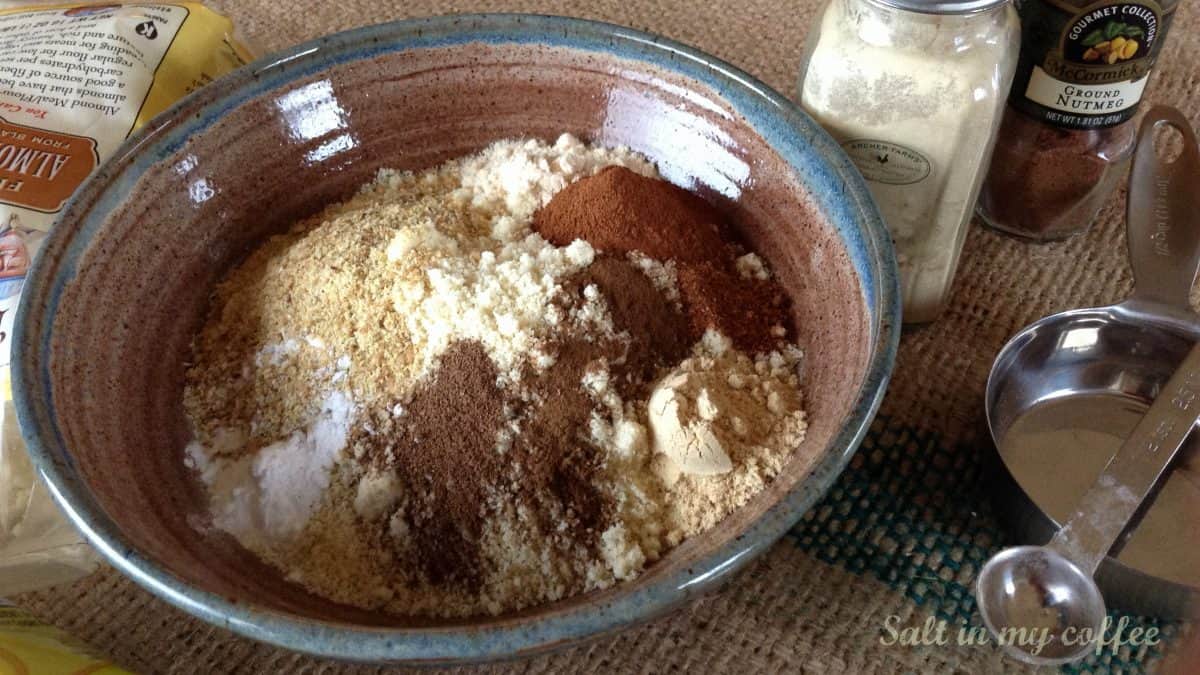 PinTruth be told, I've been searching for the perfect pumpkin muffin recipe for years. Even in my carefree white-flour-eating days, I never really adored any of the recipes I tried. Oddly, it wasn't until going grain-free (and many test batches later, let's be honest!) that I finally nailed down a homemade pumpkin muffin recipe that I'm perfectly happy with, every time.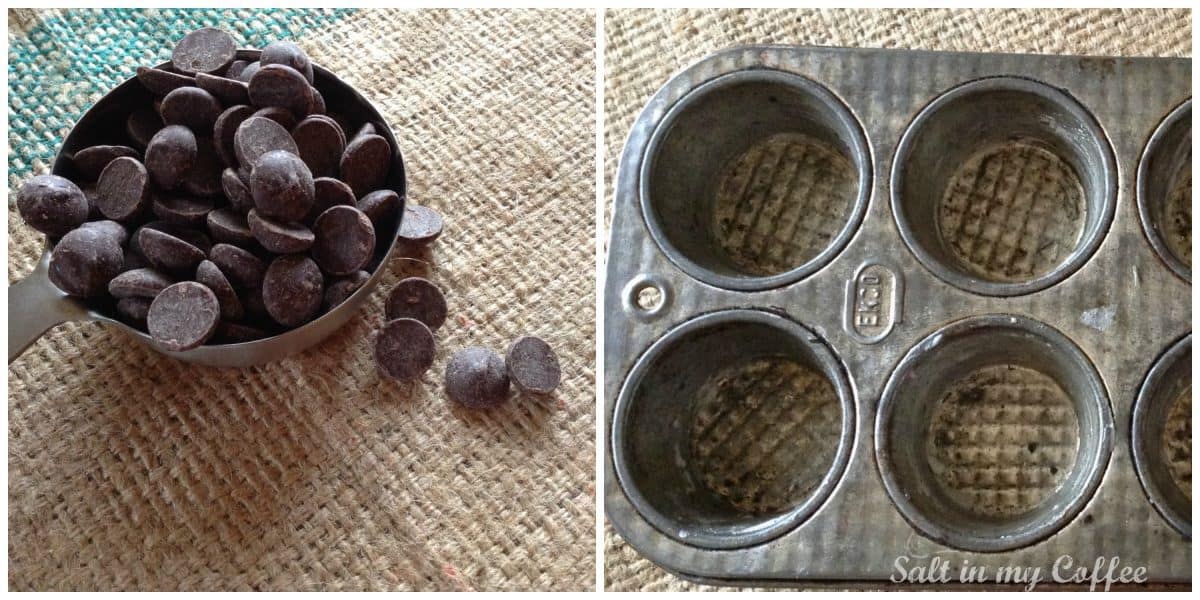 Pin I especially love making these muffins "Izzy-sized", in my collection of antique mini-muffin pans. Like old books, they're an addiction. They call to me at summer yard sales and funky little thrift stores.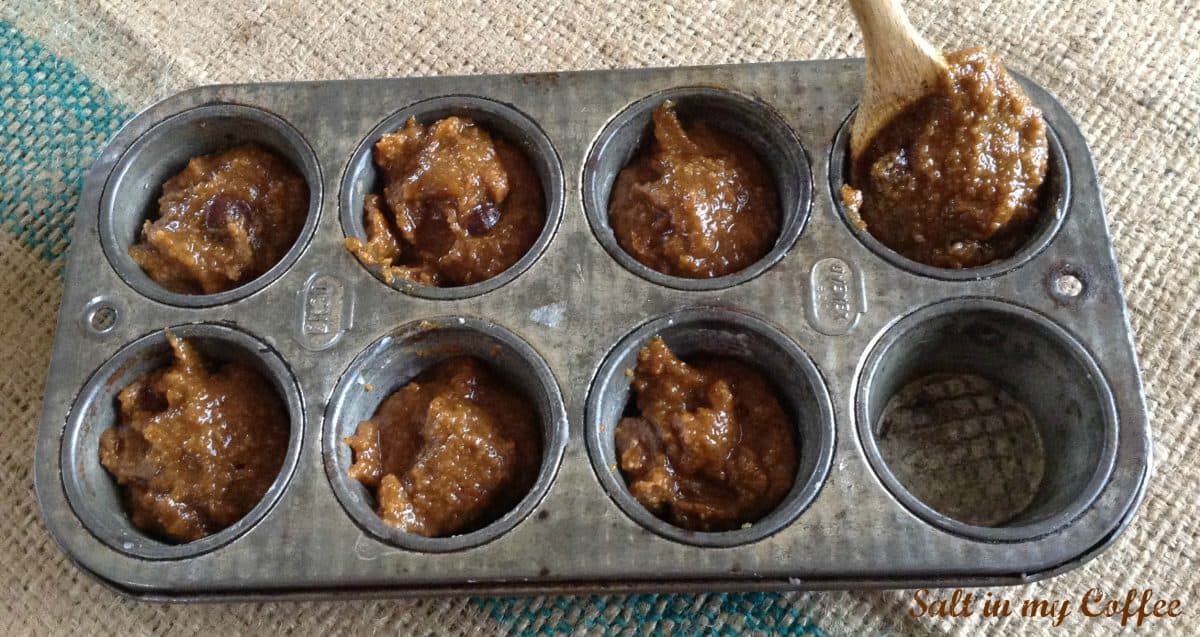 Pin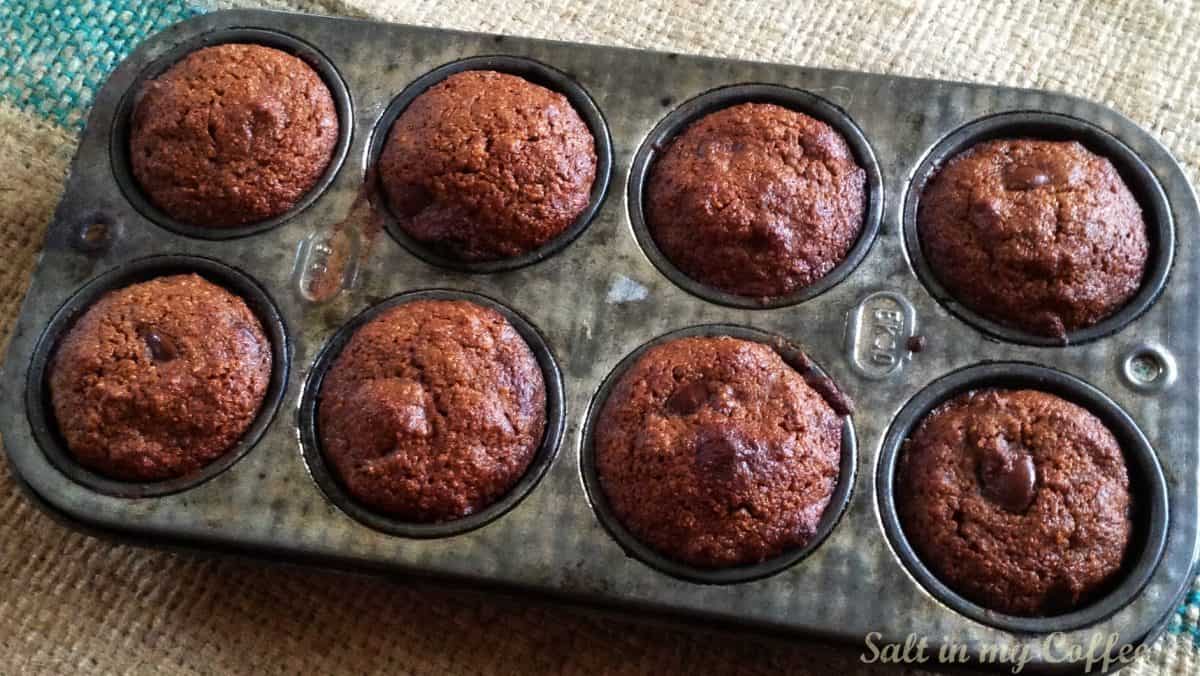 PinI hope you enjoy these as much as we do! If, however, you've reached your limit on pumpkin for the season, and are holding out for that gingerbread, just hang tight, ok? I'll be back with that next week!
---
Paleo Pumpkin Muffins
(Makes 12 regular-sized muffins, or 24 mini muffins)
2 cups almond flour

1/4 cup golden flax seed meal

2 tablespoons coconut flour

2 teaspoons cinnamon
1 teaspoon ground ginger

1/2 teaspoon baking soda
1/4 teaspoon allspice

1/4 teaspoon cloves
1/4 teaspoon nutmeg
1 cup pureed pumpkin
3 eggs
1/4 cup coconut oil, melted
1/4 cup molasses
1/4 cup maple syrup
1/2 teaspoon apple cider vinegar
1/2 cup chocolate chips, chopped nuts, or raisins (optional)
Preheat oven to 350. Grease muffin tins well, or line with parchment paper cups. Sift together dry ingredients (except chocolate chips, nuts, or raisins if using). In a large bowl (I use my stand mixer), add pumpkin, eggs, melted oil, molasses, and maple syrup. Mix well on medium speed. Add cider vinegar, and mix on low speed, just enough to blend. Add dry ingredients. Mix on low speed, just until all ingredients are well incorporated. Gently stir in chocolate chips, raisins or nuts. Spoon into muffin tins, filling each cup 2/3 full. Bake 25-30 minutes (12-15 for mini muffins) - just until centers are well set, and edges are slightly darkening. (Because of the molasses, these are a little darker in color than most baked goods, and at first glance might look done before they are. When in doubt, go by touch - if the centers have firmed up, they're done!)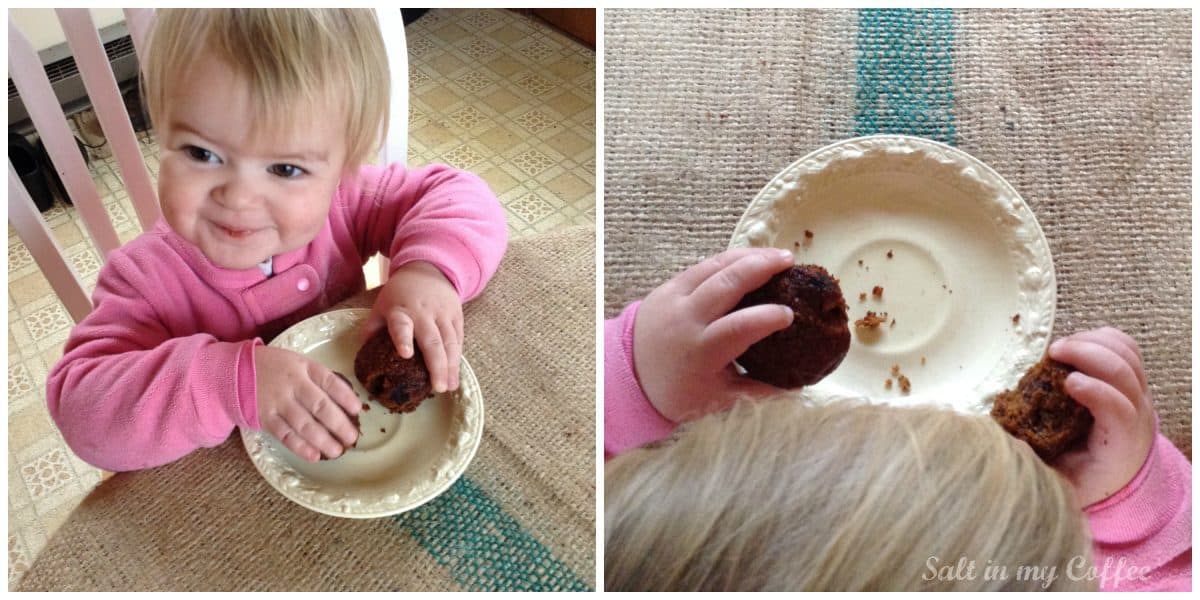 Pin