Bad mornings happen to us all, but they don't have to spell doom for the entire day. Try a few of the ideas on my go-to list of ways to turn around a bad day, and re-claim your morning!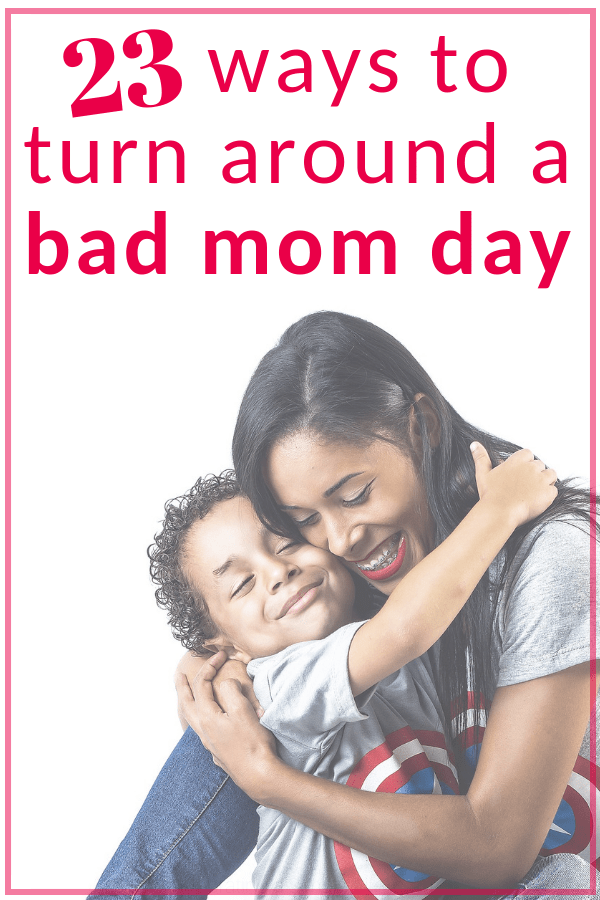 This article contains affiliate links. Click here to learn more.
Do you ever find yourself stuck in a morning where nothing - just absolutely nothing - is going right? I feel like these mornings happen in my house about once every couple of weeks, and just a few days ago that "bad morning syndrome" struck hard.
Even before breakfast, the day seemed to conspire against me. Wearing my last pair of clean socks, I had stepped into a puddle of cold, muddy water that my husband's boots had left on the kitchen floor. Then the cat drank out of my coffee right after giving his nether regions an unseemly amount of attention (yes, the coffee had been cold for an hour, but I still wanted it!) The weather was even more unseasonably gray and cold than usual. And I had a nagging sense of overwhelm from an unwritten to-do list that seemed to stretch for miles. By 8:30am, it was already one of those days.
So I did what I do when I finally realize I'm on the "bad day train." I read through a list in the front of my day planner, and started working my way through it.
The list was something I had begun last year, when I recognized the pattern of bad mornings that seem to sabotage at least one day every fortnight. I knew I needed reliable ways to turn around bad mornings quickly, and started keeping a list of actions that seemed to actually make a real difference in resetting the day. I copied the list into the front of my journal, and kept adding and editing as bad days came and went. By the end of the year, my list of "bad day fixer" prompts was so indispensable, I copied it into the front of my new day planner before January even started.
Back to the morning that started with muddy socks and cat tush coffee... That was a few days ago now. Tonight I happened to be looking through the photos on my 4-year-old's camera, and I recognized a whole stream of photos from that day that started so poorly. She'd been playing at being a photojournalist, and had just happened to take about 200 photos of that particular day...inadvertently capturing exactly what it looks like to turn around a bad morning in our home. I remembered the day being punctuated with phrases like "Look at me mama!" and "Yessss...perfect shot!" Little did I know how much she was truly documenting.
Seeing it all through my 4 year old's lens made me realize that as a mom, turning around a bad morning is about so much more than just staving off a downer of a day. It's about enjoying as much of life with our little ones as we possibly can.
(Side note: All photos here are ones she took that day. To be honest, I started to punctuate this post with pretty, well-lit photos, but then I thought - the internet has a lot of shiny inspirational mom pics. Maybe sometimes what we need is blurry photos of real moms dancing like goofballs in their laundry day fat pants.)
Below is the current incarnation of the "bad day buster" list in the front of my day planner. I hope some of these ideas might help turn things around for you if you're feeling stuck in a bad morning!
23 ways to turn around a bad day
1. Pray
This is the first thing I do when I realize I'm feeling stuck in a bad morning - and it's often out loud, in front of the kids. It's no secret to them that we're not having a good time, so why not let them in on my plea to the Author of peace and joy? "God, today is stinky so far. Help us to turn this into a GREAT day, and really enjoy each other!"
Other times, I'll just whisper a prayer in my heart that goes a bit more like this..."God. My body hurts. I feel old, and wrung out, drained dry. And now absolutely everything is going wrong. I need your strength to get me through today. Please help me turn this into a joyful day with my babies."
Still other times, I've been known to simply shout heavenward with a big old "HAAALP!"
If you believe in a God who cares about you, start here. If you don't, I hear you. We're all in different places. I'd still suggest taking a moment of mindfulness to help acknowledge that your day isn't going well, and that you're setting the intent to turn it around. Whether with prayer or mindfulness, I find that creating an intentional turning point in the day is a great place to start.
2. Get some essential oils diffusing
Here are my top 3 go-to diffuser recipes for quickly boosting happiness and energy:
4 drops JOY, and 3 drops orange (or tangerine!)
3 drops peppermint, and 3 drops lemon
5 drops lemongrass, and 2 drops cedarwood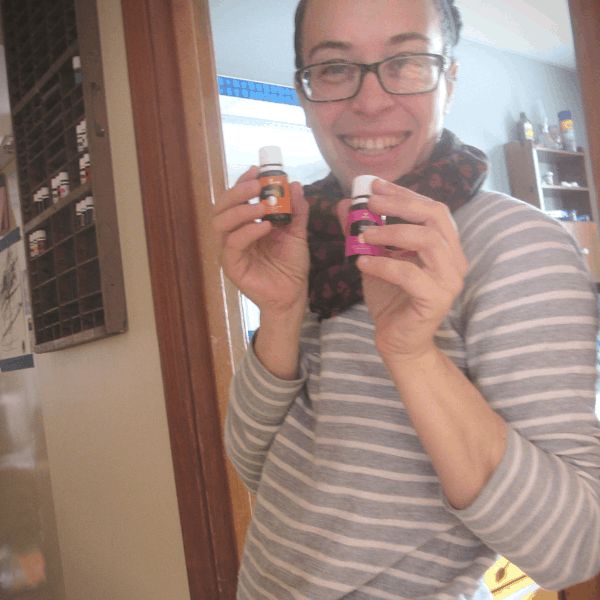 3. Have a dance party
Dancing it out and being completely ridiculous is such a mood changer. I know you don't feel like dancing. Me neither. But force yourself to shake what your mama gave you for one or two songs, and see how much better you feel! Plus - watching your kids come up with amazing dance moves? Total mood booster!
If you're feeling stuck for a soundtrack, I usually ask Alexa to "play swing dance music" or "play music for cleaning the house!" and we're good to go.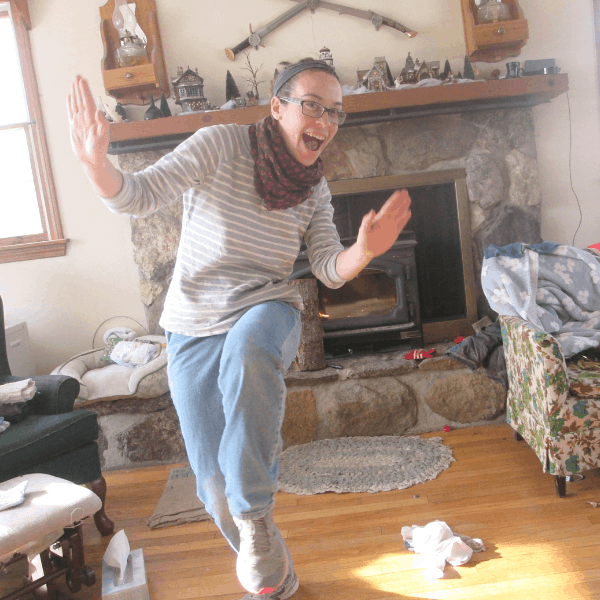 4. Take a yoga break
When I truly can't muster energy for a dance party, doing some yoga can be a fantastic alternative. Did you know you can ask Alexa to walk you through a yoga routine? Also, I love just about any routine from Caroline Williams' Youtube channel, especially this one.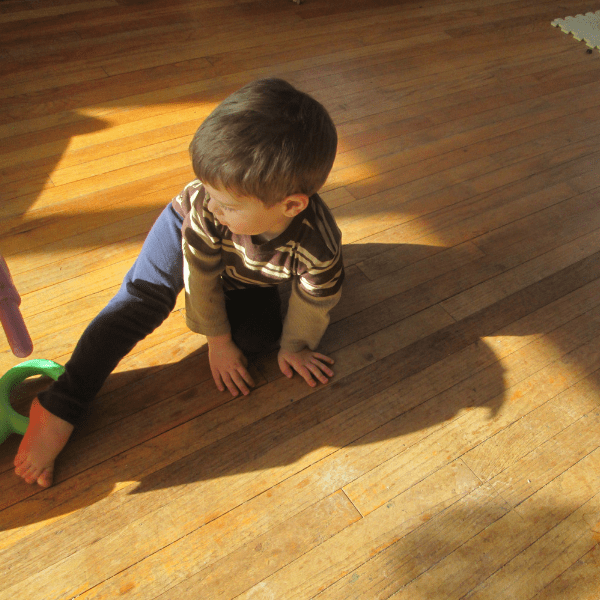 5. Say "POOP" really loud
This is a surprisingly effective tool in my parenting arsenal. If everyone's just out of sorts and even the kids are feeling ornery...saying POOP really really loud is always enough to stop us in our tracks and get the giggles going. There's just something about hearing mom yell "POOP" that's a bad mood breaker!
6. Look at photos of adorable animals
I've got science behind me on this one, you guys. Looking at photos of adorable animals is a mood booster, and can help improve focus.
Need a quick cute animal fix? Just take 5 minutes and scroll through this Pinterest feed.
7. Ditch uncomfortable clothing
If you're wearing something that's uncomfortable or that makes you just feel frumpy, changing your clothes truly can help change your day. Dig in the dirty laundry and use the sniff test if you have to - I'm not gonna judge. Underwear or bra driving you crazy? Go commando for a day. I'm being serious. You may find that restrictive clothes have more effect on your emotions than you realize.
8. Get outside!
This is one that carries a big punch. With two little ones, I honestly don't always feel like gearing us all up to go outdoors - especially if the weather is cold or nasty. But the minute we're outside and breathing some fresh air, everything just seems better. In my opinion, getting outside is one of the most powerful ways to quickly turn around a bad day.
If you can go for a walk, so much the better! But even just being outside and watching the kids chase chickens for a little while can be enough. Just do what you're up for.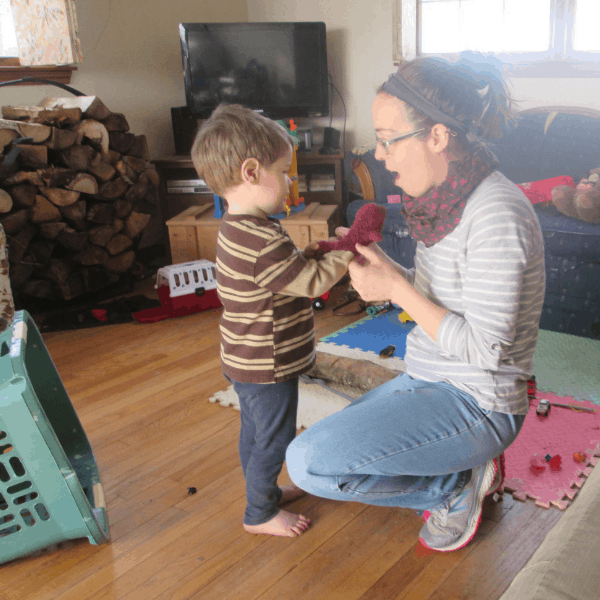 9. Do some art
I know. You don't have energy for an art project, and you've been cleaning up messes since you got out of bed. You're ready to skip this one and call me crazy.
BUT. Doing something artistic actually activates the reward pathways in your brain. It can also raise your serotonin levels, helping you to feel better and happier.
Even just pulling some paper out of the printer and giving everyone a pencil for a little quick sketching time can make a difference. Or grab the crayons and coloring books and have a coloring party on the floor. Give the kids finger paint and let them paint in the tub for easy cleanup. One of my favorite art activities with the kids this winter was to hand around cold pieces of charcoal from the woodstove, and plenty of paper - just doing something different pulls out new creativity and it's not as messy as it sounds.
Art time doesn't need to be a big messy production with lots of cleanup. Just doing something creative is the ticket.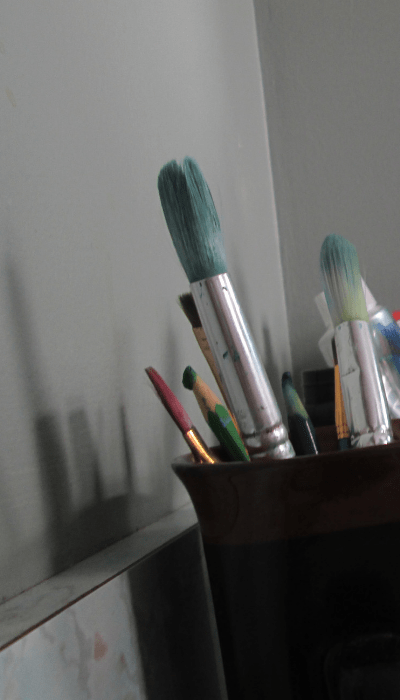 10. Take a deep breath
If you're stressed and exhausted, you may have not really taken a good deep breath all day. Just stopping to take some deep breaths can help calm and relax you, and improve your mood.
Here's a quick tutorial from Web MD on how to take a deep breath.
11. Listen to music you know you like
Music can be a powerful mood booster. Even if you don't feel up to a dance party, just getting some tunes spinning can set the stage for a better day. When I'm having a bad morning, I find that anything by Sam Cooke, or any playlist with lots of delta blues really helps. Whether it's country, worship, old school R&B... if it makes you feel good, get those tunes spinning.
12. Do something nice for someone
Getting the focus on helping to make someone else's day better can improve your own. It can something as small and simple as helping the kids to make a card for Grandma, or giving a dozen of your backyard-fresh eggs to the neighbors.
13. PUT YOUR PHONE DOWN
Y'all, I capitalized this one, because I think it's one of the most powerful things you can do to stress less and enjoy the day more. As a blogger who makes my full time income online, I learned early on that I needed to set boundaries with my digital devices. Especially on a rough day, I have found that staying off social media is truly key to reclaiming a good morning with my babies.
Opening Facebook or Instagram is almost certainly not a ticket to a better day. If you're having a hard time ditching social media, try putting your phone in another room, turning it off, silencing all social media notifications...whatever it takes to disengage and focus on having a better day in real life.
14. Eat something - but not sugar
Taking a minute to have a healthy snack can help give you energy. Just stay away from sweet foods that will send your blood sugar on a rollercoaster, and ultimately end up making you feel worse. I find that foods higher in protein and healthy fats, like eggs or avocado, are especially helpful. It's interesting to note that this study study suggests a link between eating foods with higher healthy fat content and improved mood.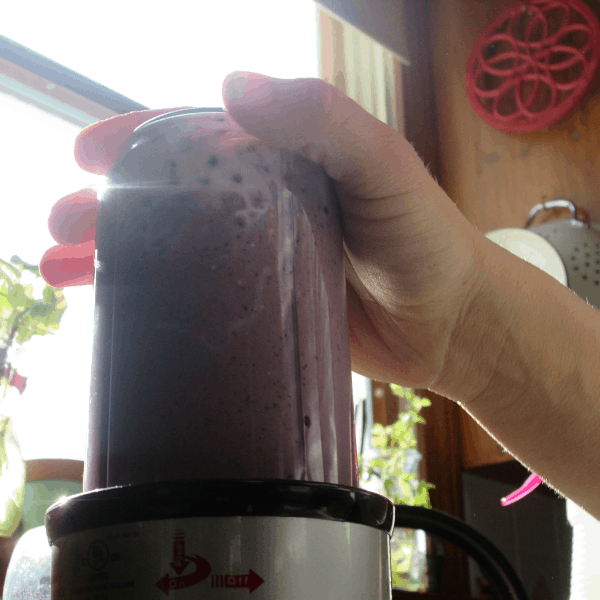 15. Acknowledge the tough morning, and work together to turn it around.
Remember when I said that I usually pray out loud in front of my kids? It's not going to surprise them that you're not feeling peachy about the day. Don't feel guilty telling them you're really having a tough morning. How do they feel about it? What ideas do they have to help make it a happier day? Being real with your kids and creating a sense of teamwork as you tackle the day together can be liberating. And sometimes their ideas for improving the day can be delightfully simple, surprising, and effective. (Pillow fort, anyone?)
16. Unfollow someone.
I know this sounds ironic, considering I just told you to put your phone away and stay off social media. But sometimes the emotional freedom this gives can be worth taking a few moments on Instagram or Facebook.
If you're following someone who's feed causes you to experience negative feelings on a regular basis - go unfollow them. Treat yourself to that freedom.
If a blogger's shiny feed and white-on-white farmhouse kitchen is making you feel depressed as you're making breakfast in your circa 1980's kitchen, or if an old classmate is constantly sharing updates from her super-mom life that make you feel "less than"... it's worth an unfollow. Even if just for a time. You don't have to unfriend anybody. Just unfollow them.
I know this sounds like I'm suggesting that just because you're having a bad day, you should take it out on some poor blogger, or old childhood friend that you follow. But y'all - life is too short to fill it with things that make you feel inadequate, less-than-you-should-be, envious, or ugly. It might not seem like that feed has anything to do with this particular bad morning - but there's a sense of lightness and freedom that comes with cutting sources of negative emotions from your life. Granting yourself that freedom can be a joy-boosting gift in the middle of a tough morning.
17. Take a reflexology break
Reflexology can help relieve stress and tension quickly, and you don't have to learn anything complicated to give it a try. Taking a few minutes to rub your feet, following this easy DIY reflexology routine to help yourself decompress.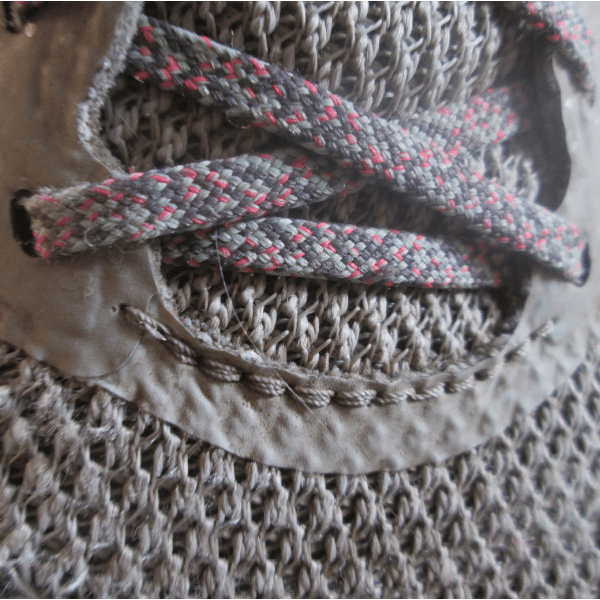 18. Make a cup of tea
Staying hydrated is an important part of feeling strong and positive, and a cup of tea can be a cozy mood booster. If you can, choose an herbal tea that helps relieve stress and anxiety - peppermint, lemon balm, and chamomile are some of my favorites.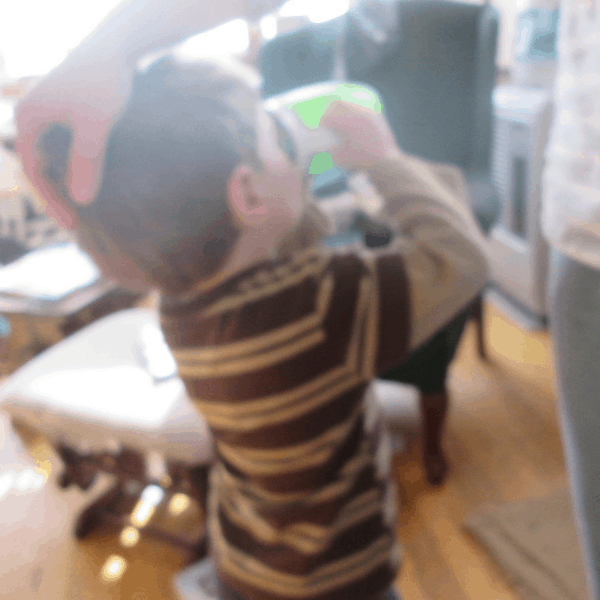 19. Make a To-Do list (and check something off it)
Remember how that seemingly infinite to-do list was getting me down? There's power in putting things on paper. It might seem counter intuitive, but I find that making a list of everything I need to do is very freeing. It gets things out of my head, and onto paper, where I can leave it for now, without worrying I'll forget it.
I also find it really helpful to prioritize only the things that truly need to get done today...seeing that smaller list can help.
And because I'm motivated by accomplishment, I am one of those annoying people who shamelessly puts down things I've already done (like feed everyone breakfast, or doing morning livestock chores) - just so I can remind myself that I've already done something, and acknowledge that by crossing something off a list.
20. Dote on the family pet
There's nothing quite like the contagious happiness of a loved-on pet, to boost the mood in a home. In my opinion, dogs are unparalleled when it comes to showing joy and appreciation, but on our last "bad day", we found that even loving on our pet fish Snowflake was a great pick me up.
Izzy had noticed that Snowflake especially loves the tiny bits of dried shrimp in her fish food...so we carefully picked some out and fed her just her favorite treat. As the cat hair in the photo attests, Kona Kitty really wanted to dote on the fish as well. ?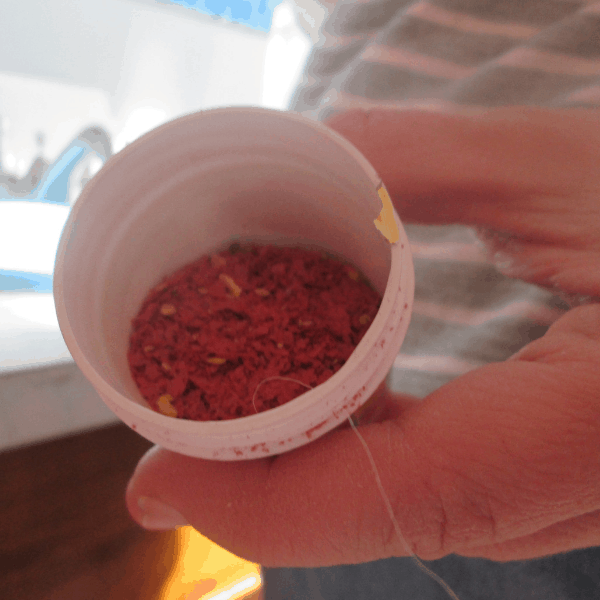 21. Focus on hope
Sometimes a bad morning has a lot to do with the events going on in life. If you're on a stressful streak of bad luck, feeling like it's impossible to get ahead, and that life is on a mission to keep you down - sometimes it all just catches up with you.
I find there's real power in starting a list, and writing down every hopeful thing you can think of. Maybe all you can think of at first will be the fact that Spring is just around the corner, or that the weekend is nearly here. But if you start a list, keep a pencil handy, and focus on hope - you'll think of more and more things to write down.
22. Meet up with a friend
Getting out of the house and making contact with people who make you feel like yourself can really help to turn around a tough day.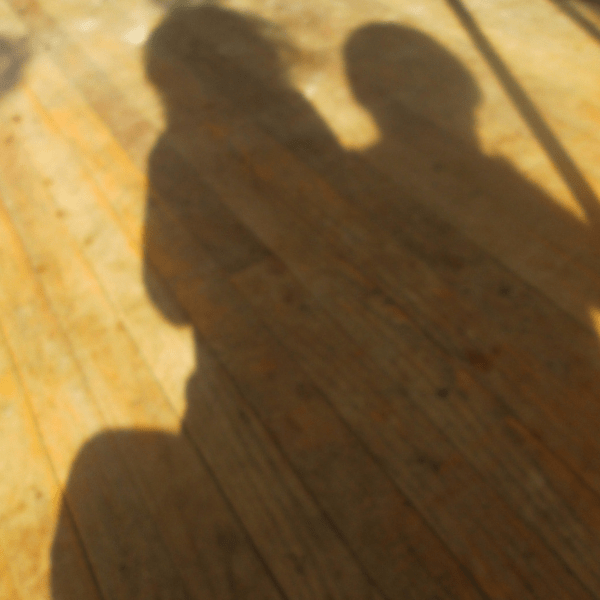 23. Learn something
As I've been tracking activities that consistently help me tackle a bad morning, learning something new has become a valuable part of my arsenal. It doesn't have to be much...even just learning to say a phrase in a new language can put a positive spin on the day. (Did you know you can ask Alexa how to say just about anything, in just about any language?)
Learning to tie a new knot, make a new recipe, put your hair up a different way...almost anything can help engage your mind and body in a new way. And while the focus of this study was workplace stress, I found it interesting to learn that there's a link between learning a new skill and reducing stress and anxiety.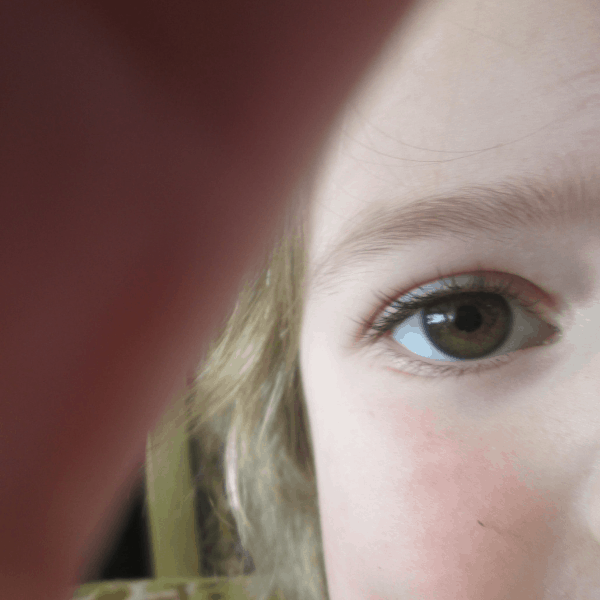 That's the current version of my list of ways to turn around a bad morning. (And a glimpse into our day, as seen through the eyes of my 4 year old photographer.) If you're stuck in the middle of a tough morning, I truly hope at least a few of these ideas can help!
Do you have go-to things that always help you with getting a bad morning turned around? I'd LOVE to hear your ideas in the comments!
Read Next: Happy Morning Roller Bottle Recipe