This is my go-to essential oil roller bottle recipe for mornings. It's an uplifting mood-booster with a scent that's pleasant and invigorating. Read on, to learn how to quickly make up a "Happy Morning" roller bottle!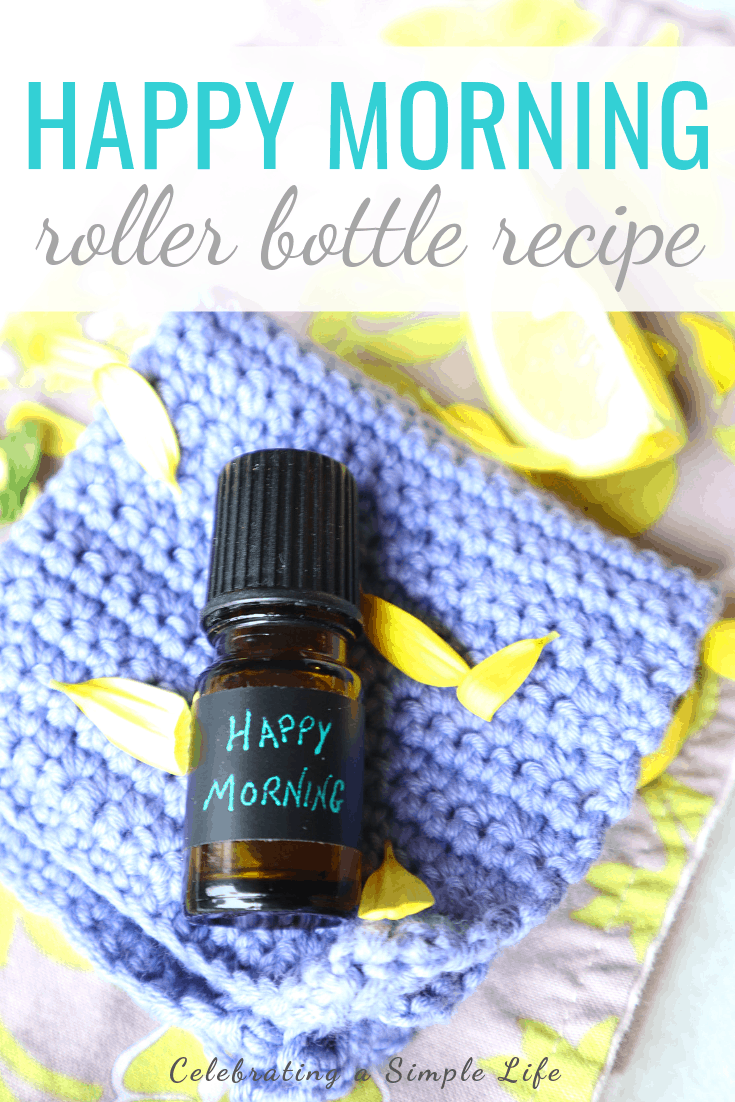 This article contains affiliate links. Click here to learn more.
The roller bottle I love more than coffee
You guys, if I had to choose between this roller bottle and my morning coffee, I would put down my trusty death before decaf coffee mug, and hold onto this little bottle for dear life.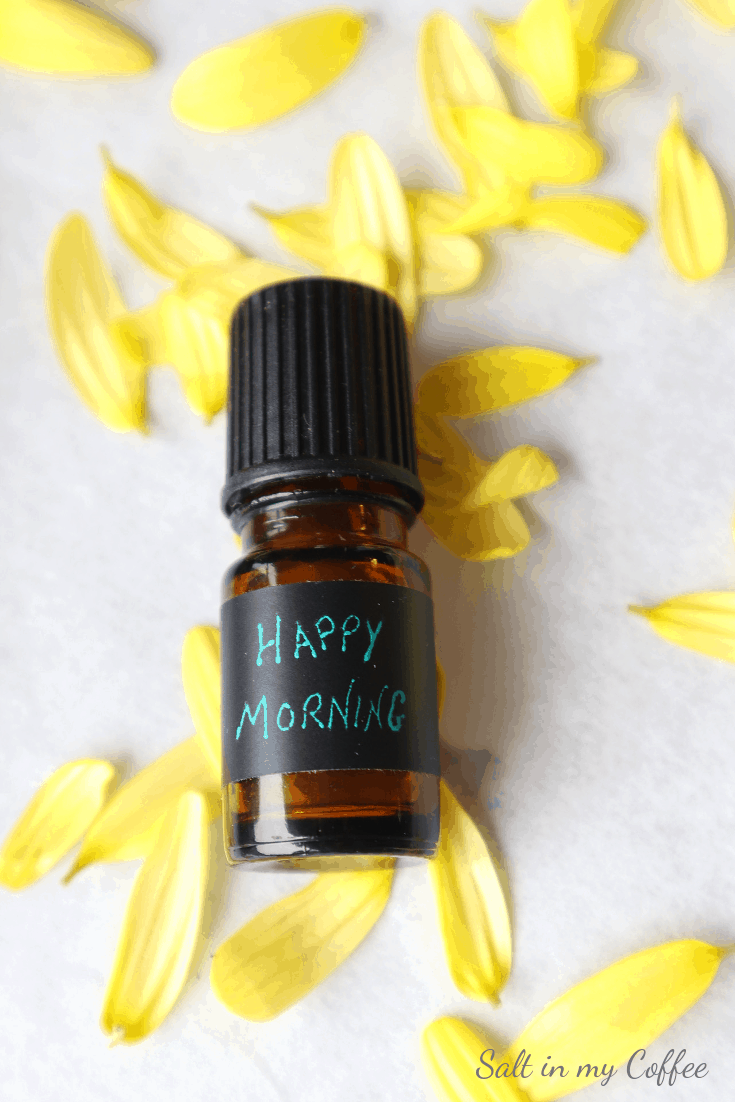 Why? Because it genuinely makes that much of a difference in my day. I feel the effect of it on my outlook, my energy, and my emotional resilience. I am a happier mom and a more productive business owner with the help of the oils in this little roller bottle.
I LOVE starting my day off by getting some oils going in the diffuser, but I've found that applying oils directly on my skin impacts my emotions and my attitude more effectively than simply diffusing. I had been using these same oils in my diffuser, but when I put them in a roller bottle and started applying it instead, the effects were undeniable. I've been using this roller bottle for about 3 months, and now consider it a necessary part of my morning routine.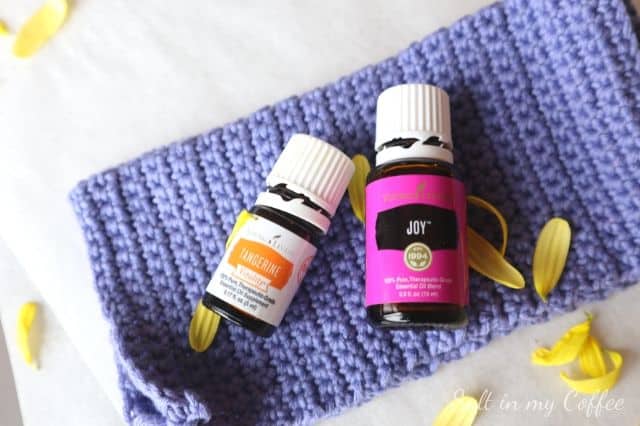 I'm going to keep this post short so you can get straight to making up your own magic roller bottle, but the one thing I do want to quickly share is what's in this recipe that makes it such a joyful day-starter.
Check out the attributes of these essential oils:
JOY
This one is a meticulously-crafted blend in itself, and it contains some highly effective oils, including:
Rose (promotes feelings of balance and well-being)
Bergamot (relieves anxiety and calms emotions)
Mandarin (promotes happiness and eases stress)
Ylang Ylang (aids in relaxation)
Lemon (Excellent mood booster. This Japanese study found that "treatment with citrus fragrance normalized neuroendocrine hormone levels and immune function and was rather more effective than antidepressants")
Geranium (assists in balancing hormones)
Jasmine (useful for nervous exhaustion)
Palmyrosa (supportive to the nervous and cardiovascular systems)
Roman Chamomile (may calm and relieve restlessness and tension)
Rosewood (soothing and nourishing to the skin)
TANGERINE
This often-overlooked essential oil promotes happiness, and helps with anxiety and nervousness. It's one I enjoy so much I can't imagine my essential oil shelf without it.
The information about these oils comes from the Essential Oils Desk Reference Guide. It's an absolute wealth of research and information about essential oils, and I consider it a real must-have.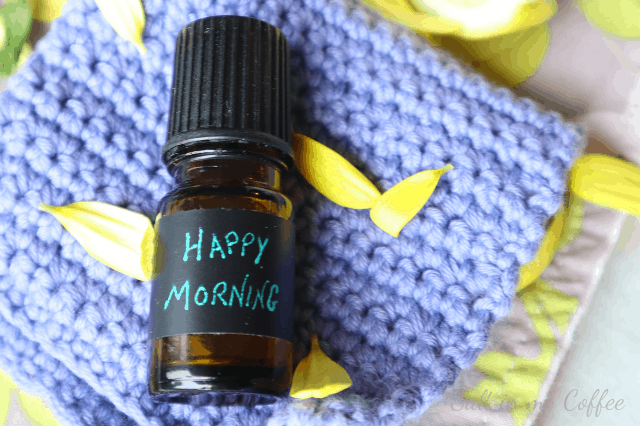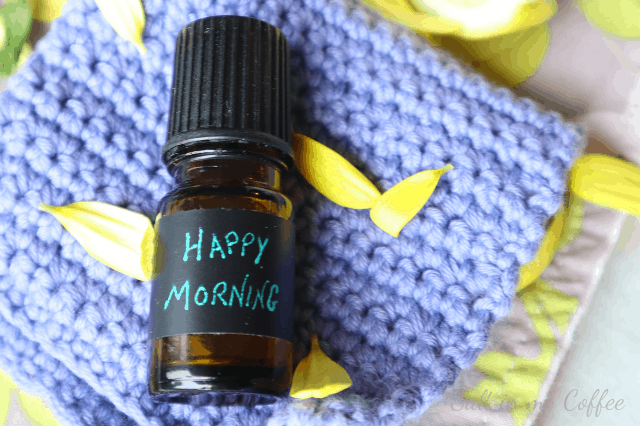 Ingredients
Instructions
Add essential oils to the roller bottle.

Fill with carrier oil to the bottle's "shoulders".

Fit with roller top and cap, and shake well to mix oils.
What kind of roller bottles do I use?
The bottle in the picture is a 5ml essential oil bottle, fitted with this roller ball fitment from Young Living. Nearly all of my other roller bottles are these 10ml ones from Amazon, or these adorable 5 ml roller bottles - both work great, and I've not had any problems with leaking.
How to use your essential oil roller bottle
I like to apply this to my pulse points behind the ears and on my wrists. Rub your wrists together and breathe in deeply a couple of times. The aromatherapy benefits of essential oils take effect quickly, so I find that getting a good whiff right away is an almost-instant attitude booster.
Where can you get JOY essential oil?
Joy is a blend crafted by D. Gary Young, and available through Young Living. I know - why can't this just be an easy Amazon order, right? I'm with ya, sister. But after years of using "high quality" essential oils and not getting blown away by the results, I finally caved and tried Young Living oils, and they're life-changing. To me, in this crazy-busy kids-at-home-while-building-a-business season of life, this roller bottle with this carefully-crafted Joy blend is a game changer. If you're already a Young Living member, you're all set and can order through your membership. If you're not, shoot me a line and I'll help you order.
I don't have a roller bottle, can I diffuse this instead?
You bet! While I feel the effects of these oils most powerfully when I apply them, they're still a wonderful mood-booster when diffused. I use 4 drops of JOY and 2 drops of Tangerine when I'm diffusing them.
I hope this recipe makes as much of a difference in your day, as it does in mine!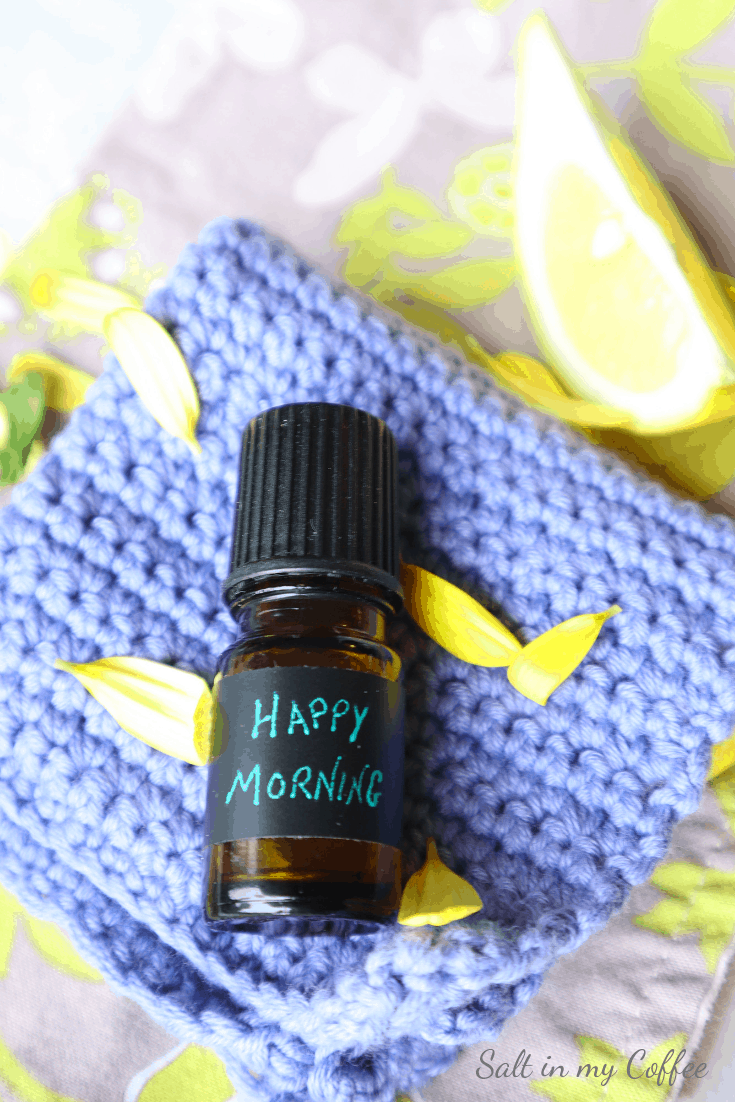 If you liked this post, you may enjoy:
✦ Lime & Lemongrass Room Spray
✦ 7 Steps to a Paper-Free Kitchen
✦ How to Naturally Clean a Stained Mug
✦ What to Do With Clothes You Don't Wear
✦ DIY Wood-Rejuvenating Spoon Butter