I tried following a popular gardening post that suggested growing strawberries and asparagus together in the same garden bed. Here's what I found.
This article contains affiliate links. Click here to learn more.
A few years ago, I came across an idea on Pinterest that jumped out at me. It was a gardening tip from a fellow homestead blogger, who suggested growing strawberries and asparagus together in the same garden bed.
It was supposed to be an incredible space-saving strategy, and I thought I'd give it a try. For 3 years, I tweaked my shared asparagus-and-strawberry garden bed experiment, to see if I could find a perfect equilibrium that resulted in asparagus and strawberry harvests that could rival my mono-culture garden beds.
Being of an experimenting nature, I wanted to rule out as many variables as possible before deciding whether the project was a success.
For asparagus, I tried growing Mary Washington and Viking varieties - both plants I'd started from seed and ones I'd grown from store-bought crowns. For strawberries, I grew Sparkle, Chieftain, and Old North Sea varieties.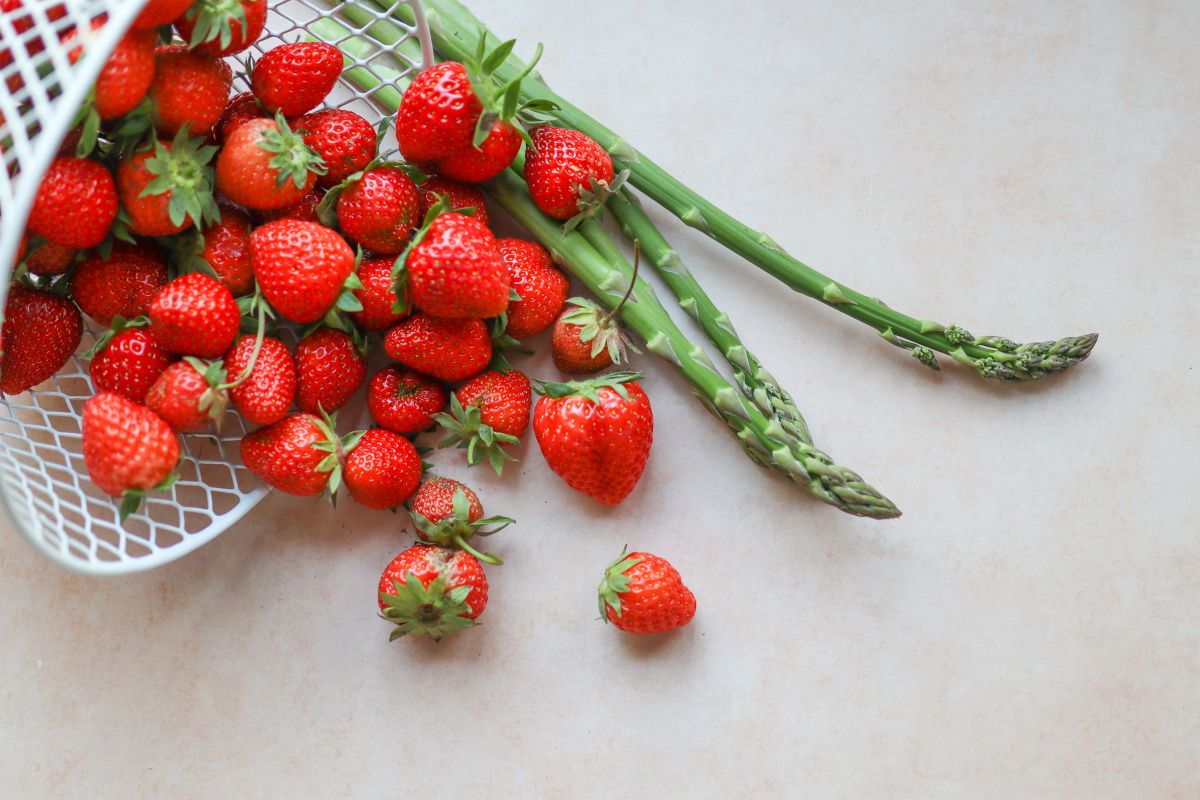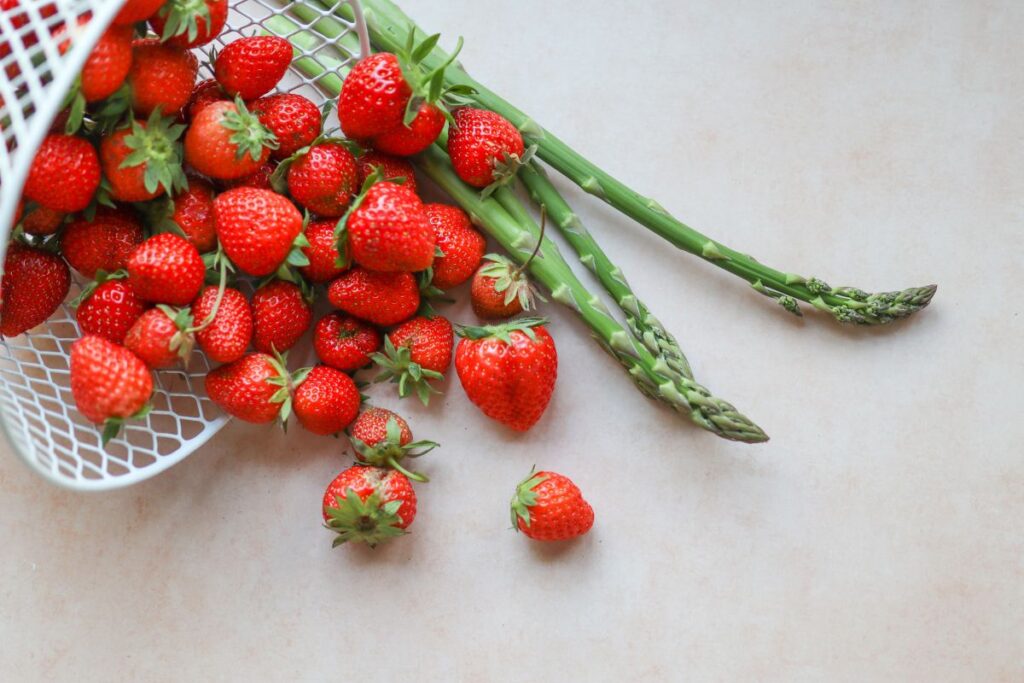 Regardless of the combination of varieties, and even with working hard to maintain the shared bed and keep it appropriately fertilize, I found that growing asparagus and strawberries together just wasn't a success for me.

While both varieties of asparagus did OK, the strawberries of all varieties showed significantly less vigor, and were less fruitful than the strawberries grown without asparagus in other locations in my gardens.
Both raised-bed and field-grown strawberry plants far outperformed those that were grown with asparagus.

It's been a fascinating experiment, but at the end of this growing season, it's time to bring it to a close. I'll be digging up my experimental asparagus & strawberry bed, and replanting it with asparagus only. The strawberry plants will get re-located to other garden beds.
I always feel like if I've learned something new with gardening, than any experiment can be called a success. I'm glad I gave this "Pinteresting" idea a try, and now I'll be glad to move on to a setup I now know works better for me here in my Zone 5a garden.

Have you tried growing asparagus and strawberries together? I'd love to hear how it went for you!
Happy gardening!
P.S. Did you know you can grow asparagus from seed? My seed-started asparagus plants overtook the ones I started from 2-year roots, and continue to be my most productive plants!