Hatching quail eggs in an incubator is not at all difficult! This straightforward method for hatching quail chicks will walk you through confidently hatching Coturnix quail eggs (or other breeds!) with great success.

This article contains affiliate links. Click here to learn more.
Looking for JUST the basic incubator settings?
I get excellent results hatching quail eggs with these settings:
Humidity: 40% during incubation, raised to 60% during lockdown and hatch.
Temperature: 99.5° in a circulated air incubator, lowered to 99° once actively hatching. A still air incubator should be at 101°.
Check this chart to verify length of incubation for your breed of quail.

Hatching Quail Eggs
If you do an online search for instructions to hatch quail eggs, you may notice that the available advice seems to be even more varied (and perhaps even more passionate) than information about hatching chicken eggs.
What I'm sharing here is what works extremely well for me, and gives excellent hatch rates, with robust quail chicks.
Hatching quail chicks is really very similar to hatching chicken eggs, and their incubation requirements are quite similar.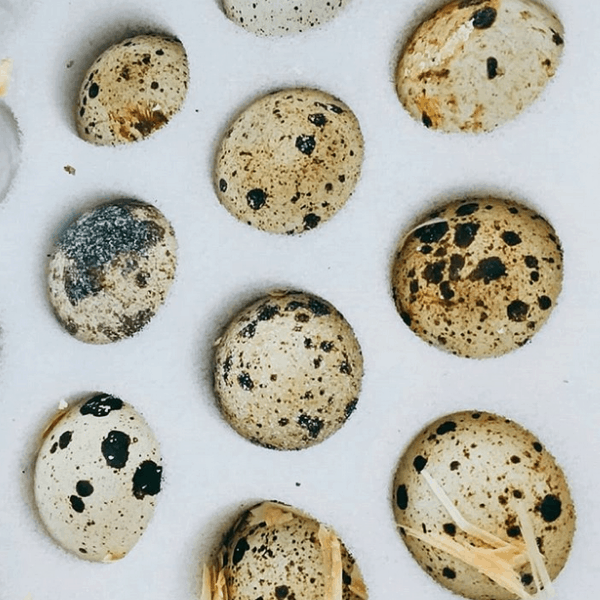 Where to get quail eggs
As with any hatching eggs, the sooner you can get them into your incubator, the better! Hatchability slowly declines, the longer eggs are stored before incubating, so getting your hands on them soon after they're laid is ideal.
If you're not hatching eggs from your own quail, sourcing eggs locally is generally your best bet for achieving optimal hatch rates.
I find that regional farm and poultry groups on Facebook are one of the best places to get hatching eggs locally. Craigslist can also be worth checking, as many breeders post hatching eggs there as well.
If you can't find fertile quail eggs locally, or if nearby breeders don't have the variety of quail you're looking for, you may need to get eggs shipped to you. I've had wonderful success with ordering eggs from Gonçalo at Old World Quail. His customer service is wonderful, and his shipping is almost unbelievably fast.
Some other reputable places to order quail hatching eggs are Fat Hen Farms, Alchemist Farm, and Turnbull Farms.
How to store quail eggs for hatching
If you can't immediately incubate your quail eggs, try to store them in the best conditions you can. They should be stored at a temperature between 45-55°F, with an ambient humidity of 50-60%. Be sure to turn them at least once a day, for optimal hatchability.
This study gives a lot of interesting information if you'd like to dive further into the science behind storing quail eggs!
Selecting an incubator for hatching quail eggs
If you possibly can, I always recommend getting a circulated air incubator, rather than a still-air one. A circulated air incubator has a fan inside, which keeps the air moving and maintains a steady temperature throughout the incubator.
My favorite incubator for those trying to hatch quail eggs reliably without investing a fortune is this one, the Hovabator 1602n. It's an absolute workhorse, and I've easily hatched over a thousand chicks and ducklings in mine.
Other reliable incubators are any models made by Brinsea, Janoel, or GQF (makers of the Hovabator).
I personally recommend staying away from the inexpensive plastic digital incubators (often with a bright yellow base) that are sold under several different brand names. I've known many folks who have lost entire hatches to these faulty machines, and the same is true of the inexpensive styrofoam Little Giant incubators.
If it's difficult to spring for the cost of a good new incubator, I always recommend checking Craigslist! Since many people purchase incubators to hatch just one batch of eggs, it's often possible to find a high-quality incubator that's lightly used, for well under the cost of a poor quality new one.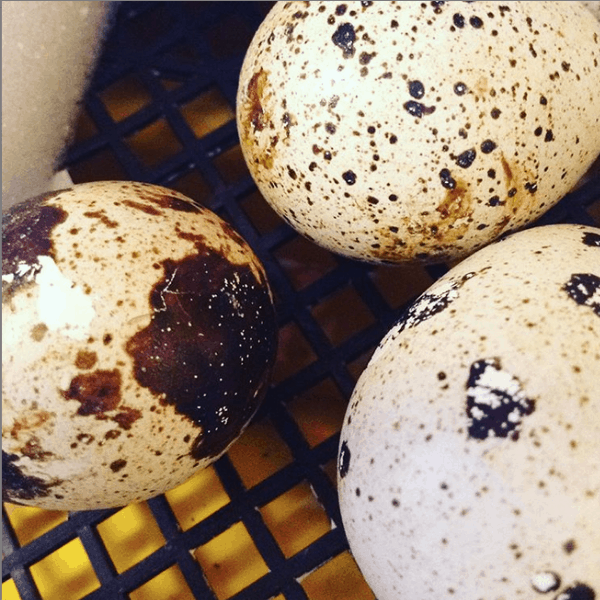 Preparing the incubator
Choose a location for your incubator with as stable a temperature as possible. Set up your incubator according to the manufacturer's instructions, then add water to the appropriate reservoirs, and plug it in.
Once the temperature stabilizes, start slowly adjusting it until you reach 99.5° in a circulated air incubator, or 101° in a still air machine.

Then check your humidity. I get the best results with a humidity level of 40% during incubation. If necessary, adjust the levels of water in your reservoirs, or the number of reservoirs that you fill, until you find the setup that gives you the correct humidity at the right temperature. Set your temperature first, then tweak your humidity.
Once your incubator is running at the correct temperature and humidity, allow it to run for at least 12 hours so you can be sure it's truly stable and holding temperature correctly.
Setting your quail eggs
In the event that you've been storing your hatching eggs in a cool place, or especially if your eggs were shipped, let your quail eggs sit at room temperature for about 12 hours before placing them into your warm incubator. A gentle temperature transition is more critical to an excellent hatch rate, than a few extra hours of waiting to begin incubation.
If you're using an automatic egg turner, be sure to insert the correct sized rails for quail eggs, before placing your eggs carefully into the rails.
If you're planning to turn your eggs by hand, it helps to mark one side of each egg, so you can keep track as you turn them each day.
Whichever method you choose, carefully place your quail eggs into the incubator, close the lid, and then continue to closely monitor the incubator's temperature until it stabilizes again.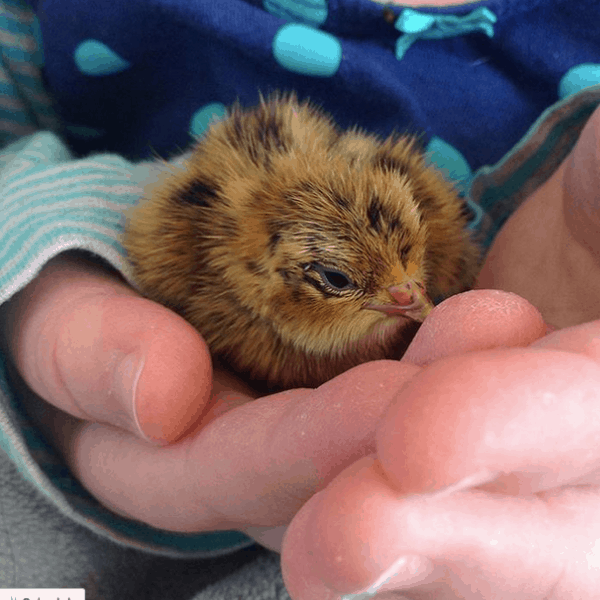 Incubating quail eggs
Keep the temperature and humidity in your incubator as stable as possible during incubation. Both are critical to an excellent hatch.
If you're not using an automatic egg turner, turn your eggs by hand 3 times daily.
Soon, you'll be eager to know if your eggs are developing! While it's absolutely possible (with a good candler) to see development in quail eggs as early as day 3 or 4, I really recommend waiting until day 10, when there's absolutely no doubt about which eggs are developing properly and which are not.
Personally, I candle quail eggs just once, usually on day 13 or 14, when I stop turning the eggs, and get ready to adjust my humidity level for "lockdown".
Candling quail eggs is just like candling chicken eggs. This post will show you how to candle eggs, and then this excellent thread on the Backyard Chickens page will show you exactly what to look for you when you're candling quail eggs - there's a candling photo for every day of incubation, which is really fascinating!
Here's also a quick video, if you'd like to see egg candling in action.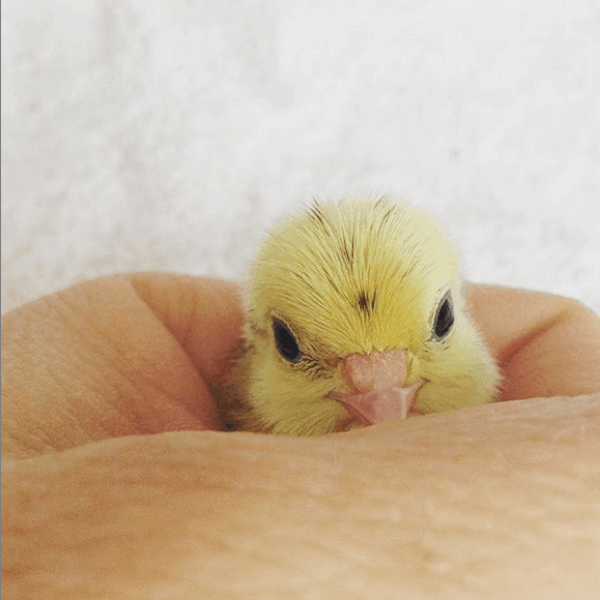 Lockdown for quail eggs
"Lockdown" is simply getting ready for the eggs to hatch, and you'll want to do this on different days, depending on the breed of quail you're hatching.
Check this chart to find your quail breed, and verify length of incubation for the quail you're hatching. Use the suggested "stop turning day" on the chart as your day to "lockdown" your incubator, and prepare for hatching with the following steps:

If you've been using an automatic egg turner, carefully remove the eggs. Then remove the egg turner from the incubator, and gently place the eggs on their sides, directly on the mesh floor of the incubator.
If your incubator has vent plugs, or a sliding air vent, make sure these are all open, all the way. Chicks require more oxygen as they hatch, and it's important to make sure they're getting plenty.
Raise your humidity to 60%. I know some guides recommend higher humidity settings for hatching, but I consistently get the best hatch rates, and most vigorous chicks when aiming for a 60% humidity level. If you have filled all water channels, and still you're finding it tough to raise the humidity enough (especially now that those vent plugs are all open!) you can put some damp pieces of sponge in the incubator, and that will help boost your humidity to the correct level.
That's it. Once you've prepared your incubator for hatch day, it's all about keeping the humidity and temperature stable, and being patient. There's no need to continue turning the eggs, and you'll want to keep the incubator shut as much as possible (hence the term, "lockdown".)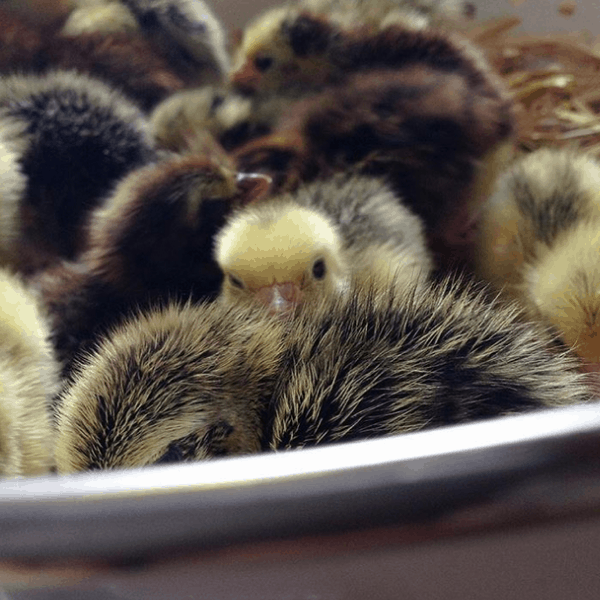 Hatch day! What to do when your quail are hatching
You first clue that your babies are hatching will probably be a sound - you might hear a gentle "peep, peep!!" from the incubator. If you look closely, you'll probably see that at least one of your eggs has "pipped" - that is, made a little chip in its egg. If not, you'll almost certainly see that first pip very soon.
At this point, I like to lower the temperature in my incubator by half a degree. The chicks are working very hard to hatch, and I feel that slightly reducing temperature during hatch seems to reduce fatigue and allow faster, more vigorous hatching. I notice this most significantly when ducklings, but I feel I see similar benefits with chicken and quail chicks as well. If you've already been fighting to keep your temperature stable though, and dread tweaking with it, it's ok to leave it as it is.
Being patient during hatch day is probably the hardest part of hatching quail eggs! Just keep the humidity steady and stay as hands-off as possible. Thankfully, quail chicks are pretty fast at hatching, especially compared to ducklings!
For several hours, you may see one egg pipping after another - but still no babies! Then often all at once, they will start "zipping" - making a jagged little crack around the fat part of the shell - all at once. It's not uncommon to have an incubator full of pipped eggs all morning, only to find them popping like popcorn one after another in the afternoon.
You will probably see your first quail chick hatch within 12-14 hours of pipping. It can take longer though - even a full day or a tad more. Leave your quail chicks in the incubator until they're all hatched, and have fully dried.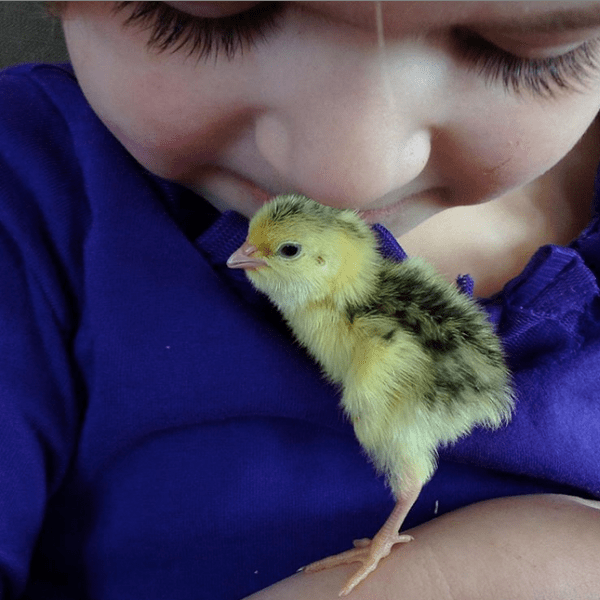 What if a quail chick needs help hatching?
In general, you don't want to help a quail chick hatch. Especially when folks are at all new to hatching, it's so very easy to do more harm than good.
That said - if you've been watching a quail chick try to hatch for at least 24 hours, and think you should try to help, first read this excellent post from my friend Amy over at A Farmish Kind of Life. It's a good read for helping to make the decision of whether to help.
If you do decide to try helping a chick, I'd recommend watching this video. Make careful, tiny chips, and if you see blood or bright red blood vessels, take a break and put the little guy back in the incubator for a while. Sometimes a quail chick just isn't quite ready to hatch when the others are - for whatever reason, and may need a little more time. Bright red blood vessels in the egg's membrane generally mean that chick is not really ready to hatch.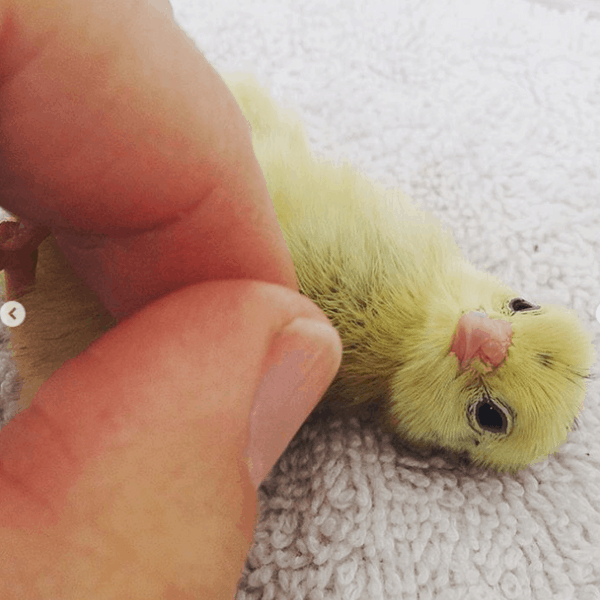 Moving quail chicks to the brooder
Setting up the quail brooder can be a great way to take your mind off the eggs in your incubator, while you're trying to be patient on hatch day!
Carole, over at Garden Up Green, has a nice post on how to set up a good quail brooder. (The one thing I do just a bit differently is that I prefer using a non-light-emitting heat bulb because it allows chicks to get a more natural break from light, rather than the common red heat lamps which light the brooder continually. I made this change two year ago, and have found that it results in calmer, more robust chicks that seem better at ease with each other and their environment.)
Hatching quail eggs is so rewarding, it can become addictive. The good news is that Coturnix quail mature so quickly, your newly-hatched babies will be laying you more eggs to hatch, in just 8-9 weeks!
Still have some questions about hatching quail eggs? Let me know in the comments below, and I'll try to help!
Happy hatching!
Read Next: What to Feed Quail Chicks
If you liked this post, you may enjoy:
✦ Boredom Busters for Quail
✦ What are Celadon Quail Eggs?
✦ The Best Shears for Butchering Quail
✦ How to raise friendly ducks
✦ 11 types of poultry for homesteads and farms