Looking for the best kitchen shears to use for butchering quail and other poultry? After trying many different kinds, I have a favorite, and I'll tell you why!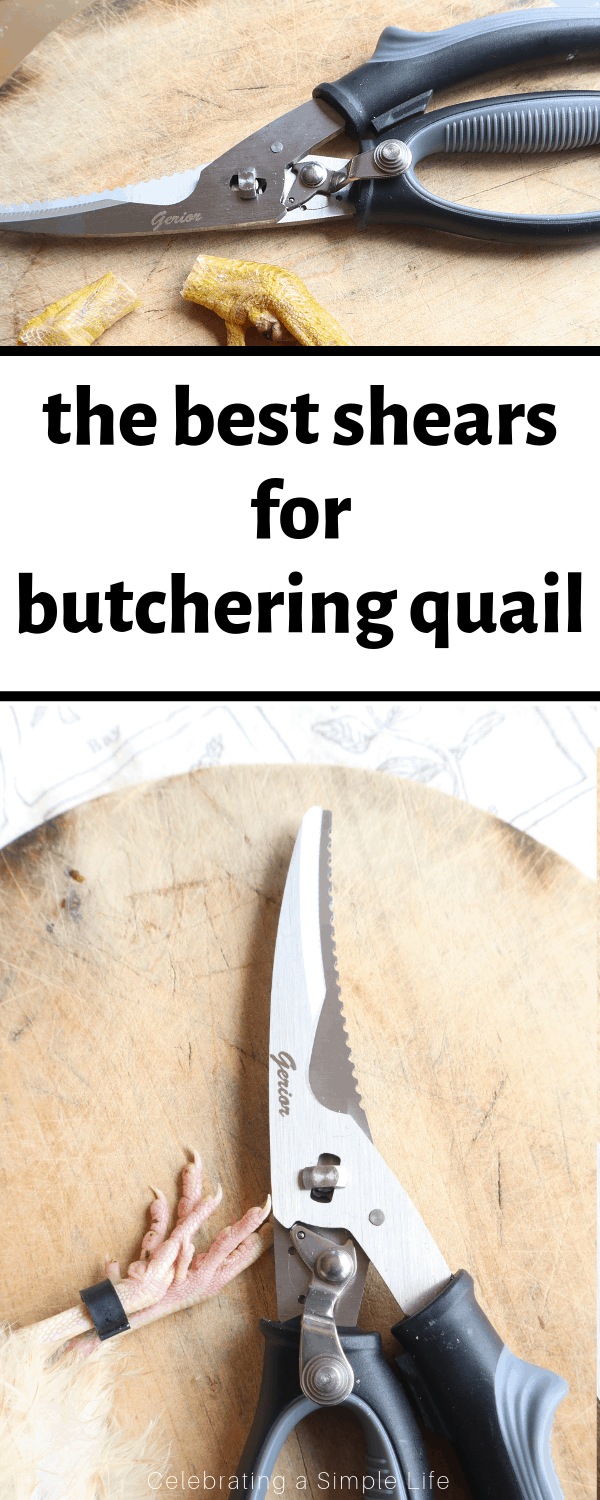 This article contains affiliate links. Click here to learn more.
When you first start raising livestock for meat, you know that eventually, butchering day is going to come. It's never the easiest part of homesteading, but butchering can be made much faster, easier, and less frustrating by using the best tools.
I'm not new to processing poultry for the dinner table. When my kids were babies, I many times would butcher out an extra cockerel during naptime and have it in the crockpot well before my little ones awoke.
I am, however, new to raising quail.
Since they're so much smaller than ducks and chickens, my usual butchering setup is all just too big. I'd read that one of the benefits of raising quail for meat is that butchering requires no more than a strong pair of scissors or some kitchen shears.
While that's true, I found out quickly that the quality and type of shears really makes a huge difference. Can we just be really honest? Killing something is very visceral. Using a pair of straight scissors, or shears with blades that aren't long enough, makes butchering day harder than it has to be.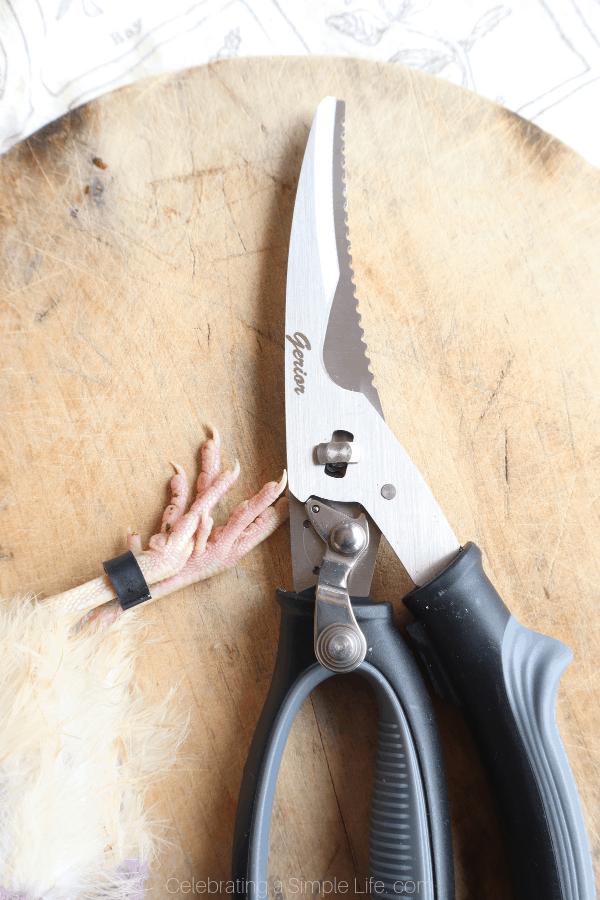 I tried 11 different strong pairs of scissors, kitchen shears, and even pruning shears to see which worked the best for quail.
Hands-down, these kitchen shears are the best tool I've used for the job. There's absolutely no contest, even compared with my beloved Fiskars.
They're strong, the blades are long enough and have just the right curve, and because they're spring loaded, they easily make the needed cuts without wearing out even small hands like mine.
They're even strong enough to cut cleanly through larger bones, like chicken and duck legs - something I'd previously used only pruning shears for.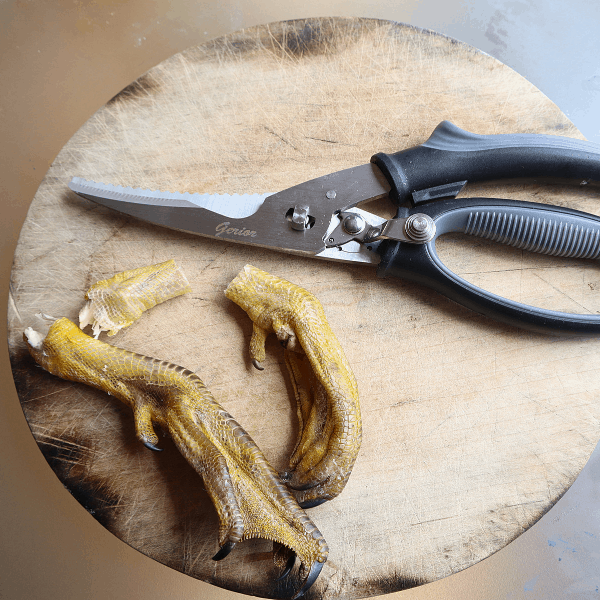 They do come apart for cleaning, but it's a well-designed mechanism that makes this feel like a benefit, rather than a liability. I usually don't like come-apart shears because they feel like they could come unhinged when I don't want them to.
If you're looking for a great pair of kitchen shears that can make quick work of butchering quail, Gerior Spring Loaded Poultry Shears are ones I really recommend. Do you have a pair of shears that you absolutely love working with for jobs like this? Leave a comment and let us know your favorite!
This is not a sponsored post. No products or compensation were provided to me for review. This is just my honest opinion about the best tool I've found for the task of butchering quail.

If you liked this post, you may enjoy:
✦ Hatching Quail Eggs
✦ Boredom Busters for Quail
✦ Hatching Chicks with a Broody Hen
✦ Starting a Small Scale Hatchery
✦ 52 Ways to Make Money on a Small Homestead