If you'd like to get started with soap making, but are afraid of the cost involved, this post is for you! You CAN start making soap, on even the tiniest of budgets, and these tips will help you do it.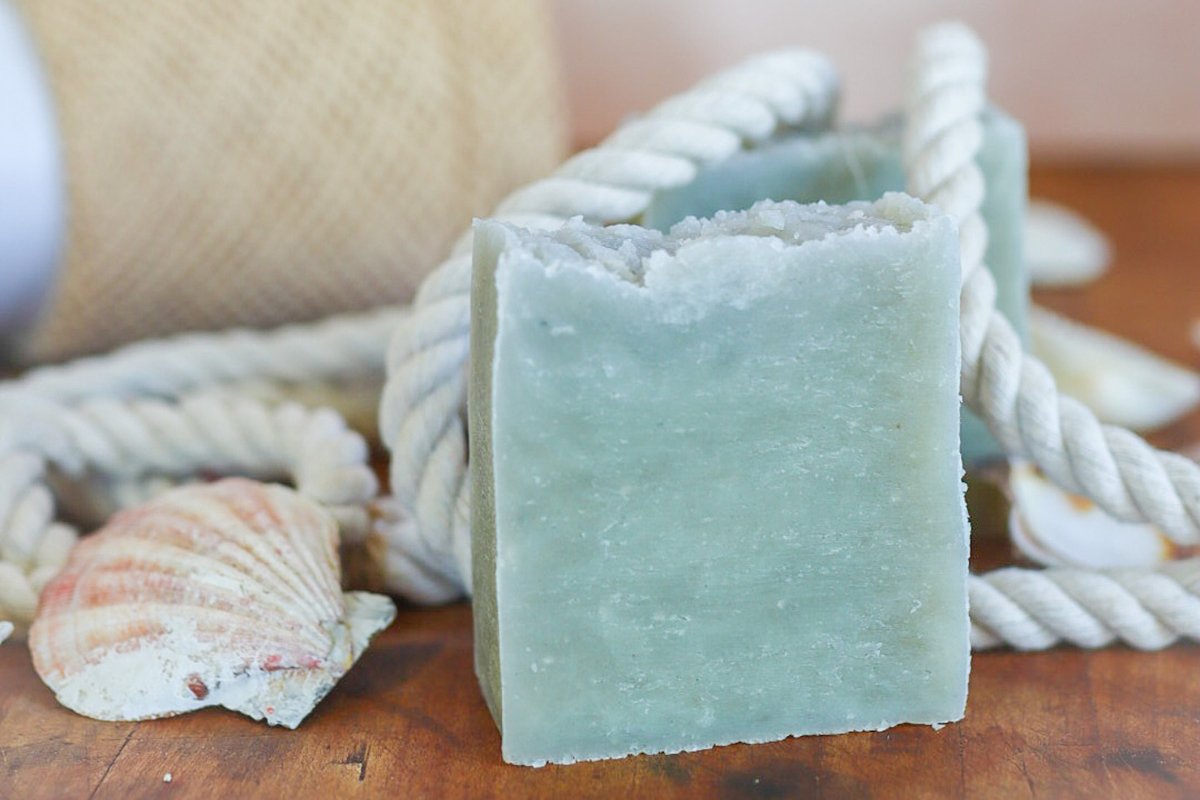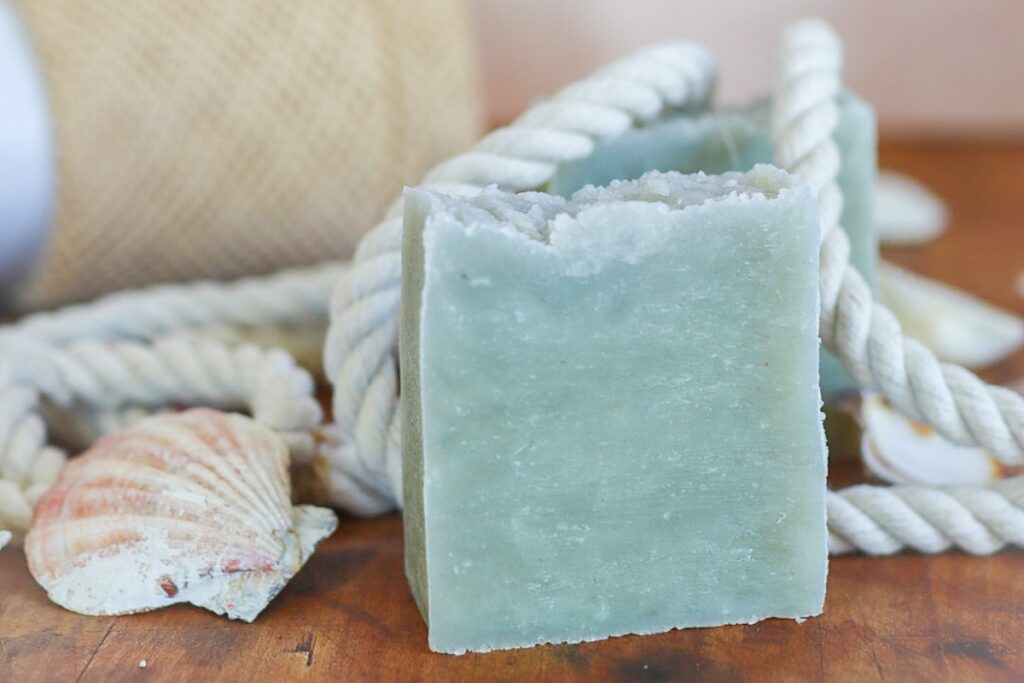 This article contains affiliate links. Click here to learn more.
For those of us who are "makers" by nature, I think it's common to yearn for learning a new craft every so often. For me, this seems to happen about about every three months. I suddenly get the itch, and just have to try my hand at something new.
Want to gain confidence making soap or even starting a soap business?
This affordable course is the one I love and recommend.
The tough thing about picking up a new interest, though, is that most new skills are also accompanied by a fresh supply list of tools and ingredients. So even if it's a craft that will end up saving money in the long run (like soap making!), buying the supplies and ingredients to get started can feel like a real hurdle. This is especially true if you're on a tight budget!
Getting started with soap making doesn't have to be pricey though. I recently dove back into making soap (lots and lots of soap), and have learned some tricks for getting started without spending much. These frugal soap making tips help save money on supplies, so you can start soap making even on a tiny budget.
Tips to save money, when you start making soap
When you're thinking about what it takes to make soap, it helps to break things down into two categories: SUPPLIES (things you'll use again and again, like a scale or a soap mold), and INGREDIENTS (the oils, butters, and lye that you'll need to make each batch of soap.)
Let's start by tackling your supply list.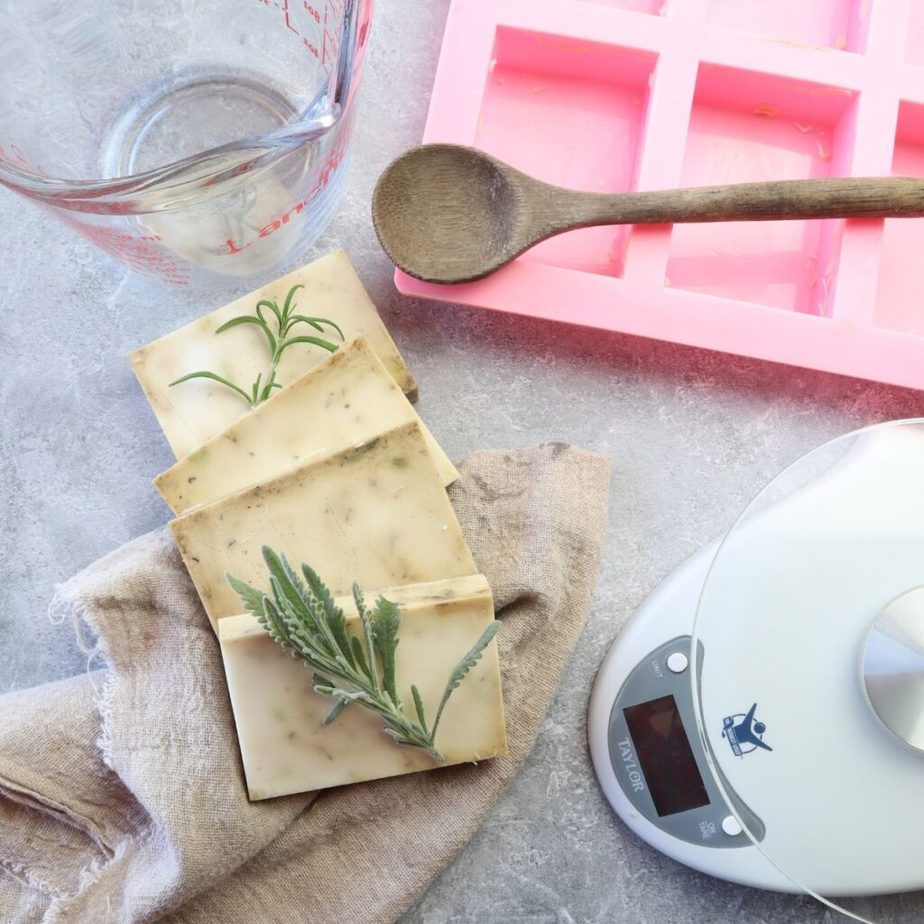 Tips for saving money on soap making tools
Soap Molds:
Honestly, the most expensive soap making supplies can be soap molds. It's easy to spend $30 or more on a good loaf mold, but you really don't need to - especially not at first!
You can use almost anything as a soap mold - from yogurt containers to milk cartons. You truly don't need to spend a cent. This post from Bramble Berry has excellent tips on soaping with "upcycled" molds.
If you're feeling crafty, and don't mind spending a few dollars for supplies, you can also check out this great little tutorial from Making Our Sustainable Life, with full instructions for making your own adjustable wooden loaf mold.
Measuring Containers
You'll need containers for measuring your oils, water, and lye. Just like with soap molds, you can re-use a container you already have. I work in small batches, and prefer old peanut butter containers for measuring my water and lye. Just be sure they're containers you can dedicate to soap making, once you use them.
Mixing spoons, and heat-proof spatula
You'll want a non-reactive spoon for mixing your water and lye--stainless steel or wooden spoons work well. And a silicone spatula is very useful when you're pouring the soap into your molds.
If you don't already have a spoon and spatula you can sacrifice to your soap making stash, you can almost always find suitable ones at a thrift store, for nearly nothing.
Accurate kitchen scale.
This is a must-have, and one you might actually have to spend a bit on. You need to be able to accurately weigh your ingredients, and you want a scale that measures to the hundredth of an ounce, if possible. The more accurately you measure your ingredients, the better your soap will turn out. This scale does the job well, and it's still under $10.
Immersion Blender.
This is another item you actually do need. It takes forever to mix soap to trace by hand, and that totally sucks the fun right out of soap making. But chances are, someone you know may have an extra immersion blender you can have, if you just let folks know you're on the lookout for one.
Both of my immersion blenders were given to me by friends or family who had an extra and were getting rid of them. It's also worth asking in your local Facebook "Buy Nothing" group, to see if anyone has an extra they'd like to see go to good use. If you do end up needing to buy one, it's ok to get a cheapie. The one I use for soap making is an older version of this one, and it's worked well for years.
Crock Pot.
You'll only need this if you're making hot process soap (my favorite method right now!) Crock pots can often be found very cheaply at yard sales and thrift stores, and often are $5 or less when you see them second hand like this. Keep in mind that you'll want a 6 or 8 quart model if you want to do larger batches, like 3 pounds or so, but it doesn't need to be anything fancy. This is the crock pot I use for soap making.
Safety Gear
Gloves and safety glasses are a must, but you can pick these up at the dollar store. Those are what I use, and I find these gloves, and these goggles to work just fine. So for $2, your safety supplies are covered. Don't forget to wear a shirt with long sleeves, too!
Ways to save money on soap making ingredients
Buy good quality lye that's meant for soap making, in modest quantities
When I first jumped into soap making, I took the plunge and bought several pounds of lye (sodium hydroxide) all at once. However, I think it's a far better plan to start with buying a small amount of good quality lye, so you're not investing much in a hobby you're just getting started with.
It only takes several ounces of lye to make a pound of soap, so it goes a long way. Many sites will suggest you pick up lye at the hardware store, but that can really be hit or miss.
I've read many, many tales of soap batches gone terribly wrong, because of inferior lye that was picked up at a hardware store. I suggest looking online for affordable lye with free shipping, that has good reviews specifically from soap makers. This is sodium hydroxide that I use.
Use economical oils and butters
One of the most effective ways I save money on soap making, is to work with oils I can buy very inexpensively. Lard and tallow can be wonderful soap making oils, and for me, they're nearly free. I pay almost nothing for raw leaf lard or fatback, which I then render myself. So I'm always on the lookout for great soap recipes that feature a hearty percentage of lard or tallow.
Coconut, avocado, and olive oils tend to also be affordable oils. I buy mine at my local discount store, and watch the sales circular each week so I'll see when it's especially cheap. When I can get good coconut oil for about $2 a pound, I snap it up! As you get into soap making and find which oils you love working with, you'll find yourself noticing when your favorite oils come on sale.
Take a look in your pantry and see which oils you already have, that you can use for soap making. Then specifically look for soap recipes that make use of those ingredients.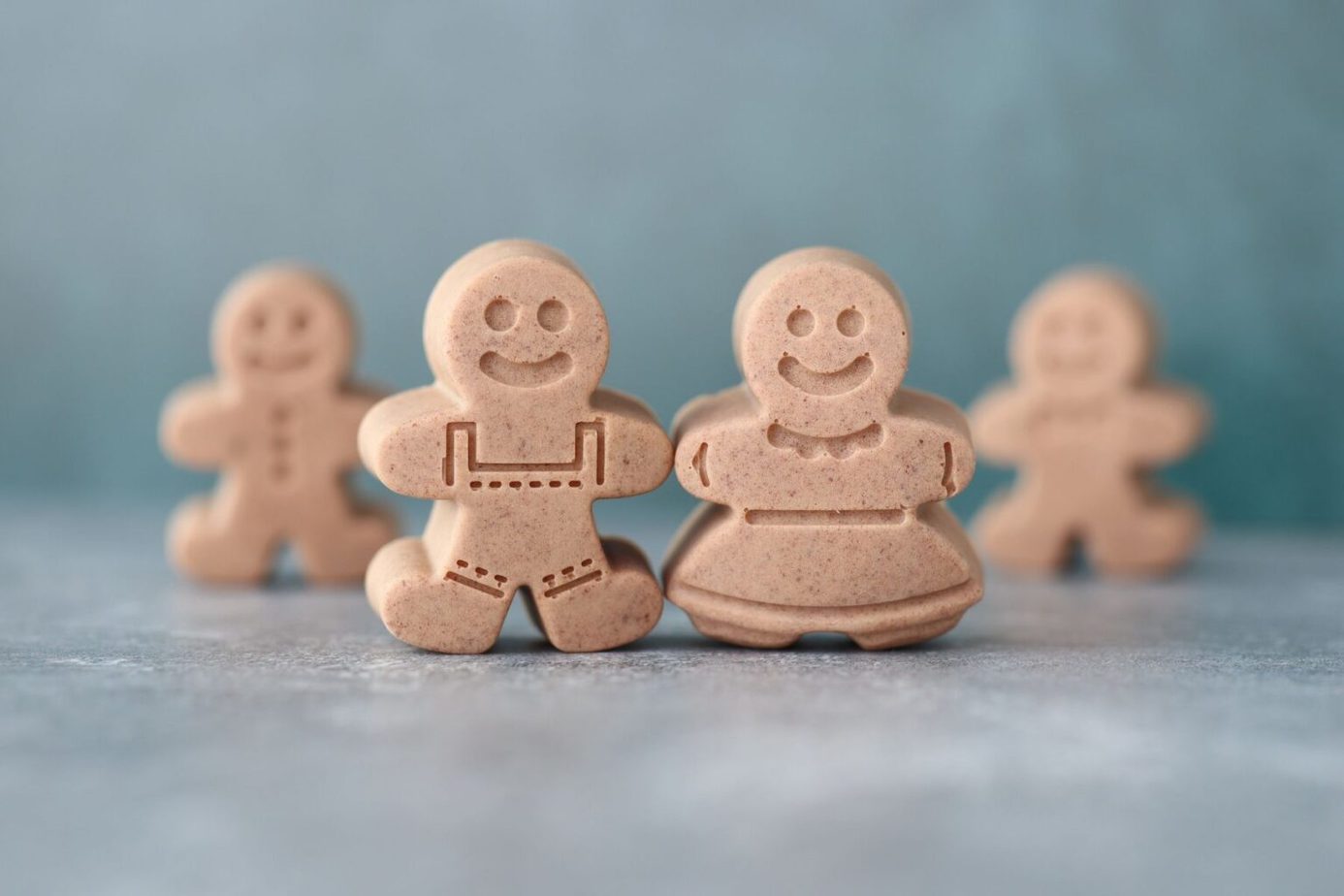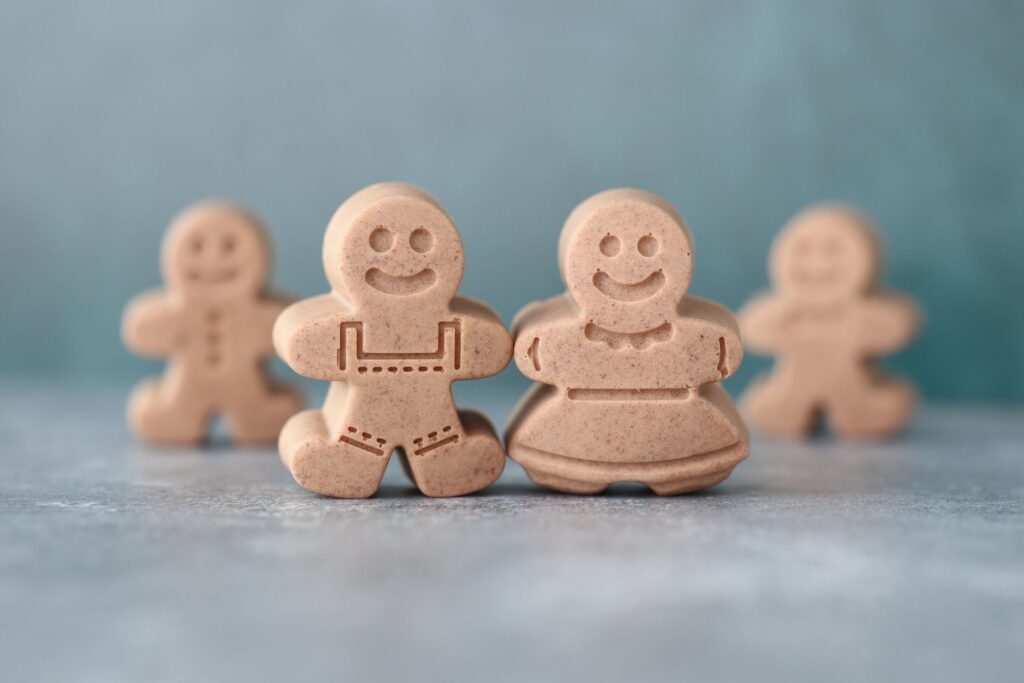 Keep your eyes peeled for sales
While I do get many of my supplies locally, when they're on sale, I also enjoy ordering from Bulk Apothecary, and find they have good prices on many of the other oils and butters I like to work with. This is where I often get my shea butter and castor oil. Also be sure to sign up for their mailing list so you'll get notified when they have their sales. Making use of those introductory coupons and sale promotions is a great way to save on the items you can't buy in town!
Mountain Rose Herbs and Starwest Botanicals can also have good prices on soap making ingredients, and I highly recommend getting on the mailing list for each of these suppliers as well. You never know when they might have a sale, and free shipping can be a game changer when that promotion comes around!
Choose essential oils that pack a punch
The cheapest way to make soap is not to scent it at all - but where's the fun in that? It would be tempting to buy some inexpensive fragrance oils, but those synthetic scents are so damaging to our bodies, it's just not worth it to me. Real essential oils are honestly the best way to add a natural fragrance to our soaps, while bolstering our bodies' health, rather than damaging them.
Since essential oils don't come cheap, I really suggest working with ones that provide the strongest scents with the smallest amounts. Woodsy scents (think fir and pine) and hearty herbacious ones (think lemongrass, mint, rosemary and eucalyptus) can be some good bets. They also hold onto their scent in soap much longer than lighter scents like citrus.
Another way to save on essential oils is to make use of more common, inexpensive oils that are readily available - lavender or pine, for example, rather than frankincense or rose.
It's also good to keep in mind that you don't need that much oil for a small batch of soap. There are a lot of sites out there that suggest higher amounts than are really beneficial. In my opinion, this post from Modern Soapmaking is the resource when it comes to learning about amounts for specific essential oils, as used in soap making. No other resource I've found comes close to this level of information, and I recommend it as a must-read for any natural soap maker.
Saving money with your methods
Use tested recipes from soap makers that you can trust
This is one of my strongest suggestions for really saving money when you're starting out. There are so many soap recipes available online, and honestly - there are plenty that aren't that great, or are even published with errors that can lead to failed batches!
When you're first getting started, look for recipes from a highly-rated soap making book, or from well-known blogs that specialize in soap making. The Nerdy Farm Wife, Simple Life Mom, and Healing Harvest Homestead all have excellent, reliable recipes.
Even then, it never hurts to run every recipe through SoapCalc before you try it. This is an incredibly robust, online soap recipe calculator. You can input a recipe you'd like to try, hit "calculate recipe" and then "view", and it will show you the characteristics of the soap that your recipe should produce.
If something seems off (like the amount of lye SoapCalc calls for being significantly less than the recipe, or the "cleansing" properties of your bar showing up as next to nil), it may be worth holding off on that recipe and trying a different one for now.
Want to really get confident at making soap quickly?
This is the soap making course you're looking for.
Make smaller batches of soap
Keep in mind that just because a recipe you want to try makes 3 pounds, doesn't mean you have to make that much. Carefully calculate half or even a third of that, to make a small batch. This way you're getting to perfect your soap making skills by making multiple batches and trying different recipes, without using up so much of your ingredients on one big batch of soap.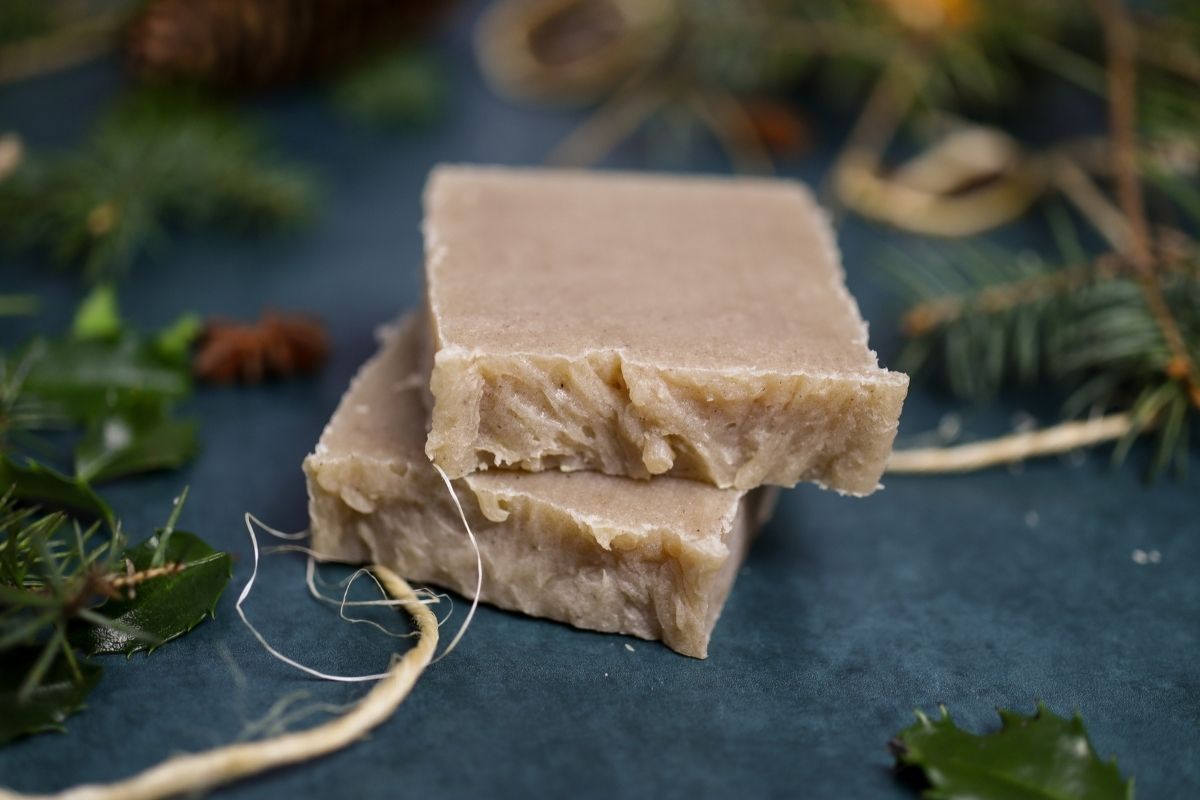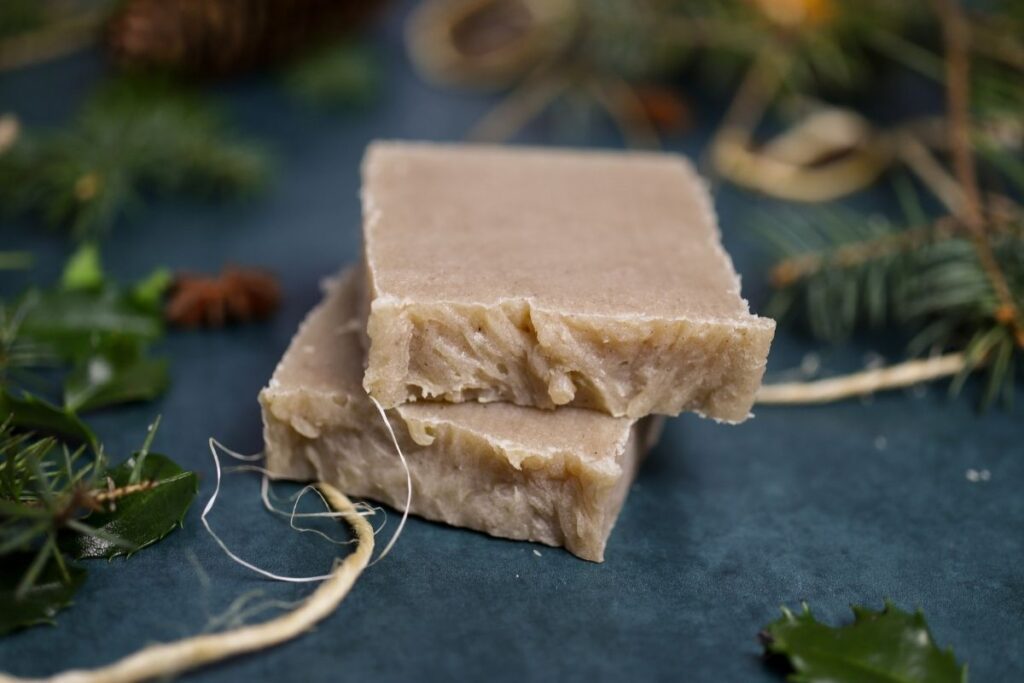 Don't toss out any failed batches - you might be able to save them!
When you're getting started, all of your soap making efforts may not be successes, even if you use good ingredients and a great recipe. (Have I told you about the time I was so afraid of under-cooking my first batch of hot process soap that I let it cook for five hours? Soaping FAIL.)
Don't throw out that messy, ugly batch yet. When you're done crying over it, read this post from soapqueen.com, which may still help you turn it into usable soap. It might still be ugly, but at least you'll probably be able to use it, so you're not losing all those ingredients you just invested in your batch of soap.
---
Well, these have been my best frugal tips from the trenches of beginner soap making. I really do hope they make you feel like you can take up soap making without much investment at all.
I've found soap making to be such a joy, and it really does save our family money now that I'm making all of our soap.
Making your own won't save you money if you're comparing it with something like Dial or Irish Spring. But if you've been buying all natural soaps that are free of parabens and other synthetic compounds, making your own soap can definitely be less expensive!
Read Next: Handmade Christmas Soap Recipes
For those of you with a few (or a few hundred!) batches of soap under your belt, what other tricks do you have for saving money on your soap making? I'd love to hear about them!
Happy soap making!
Pin for later: