If you've never tried duck egg mayonnaise - you've never lived. This duck mayo is now a staple in my fridge and takes everything it touches to the next level. Plus - it's super easy to make. Here's how!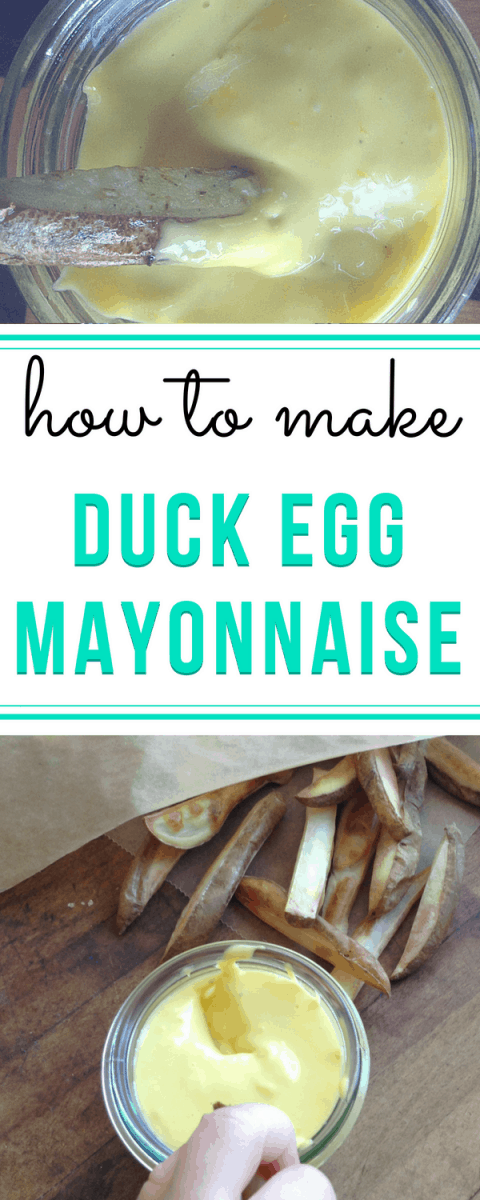 This article contains affiliate links. Click here to learn more.
We've enjoyed our flock of Welsh Harlequin ducks so much that this year I fell into temptation and kept more birds that we really need. A girl's gotta have her weaknesses, right?
So we've ended up with an especially plentiful supply of wonderful, nutrient-packed duck eggs - often more than I quite know what to do with! The fun thing about a surplus of duck eggs is that it's emboldened me to try tons of new egg-based recipes, and to use duck eggs in EVERYTHING...even "mundane" recipes where I'd usually opt for chicken eggs (which we ALWAYS have loads of.)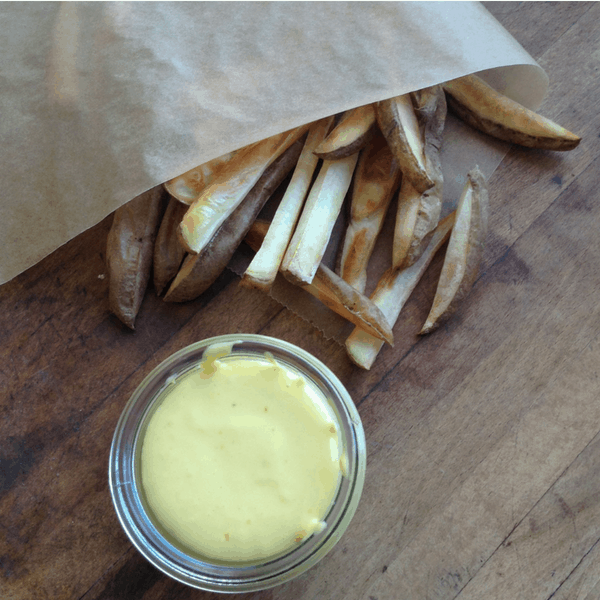 I'd been making our own mayonnaise for several months, and already knew I'd never go back to the store bought stuff now that I understand how easy and tasty homemade mayo is. THEN I made it with duck eggs. I was completely blown away.
Duck egg mayo was a whole new kind of heavenly.
More decadent. More flavorful. More nutrient-dense. Even my kids think it's the most extra-special sauce in my repertoire. Especially when I serve it with french fries. ; )
I make this so often now, that I whip it up in just a minute or two, and it really is that easy once you've made it once or twice. I have a giant mug with perfectly sloped sides that I keep next to my immersion blender, just for making mayo. Having everything I need easily at hand really helps me stay on top of keeping us supplied with this super-healthy condiment!
If you have duck eggs available, I hope you give this a try, and that you love it as much as we do! What other recipes do just absolutely LOVE making with duck eggs? I'd love to hear about them!!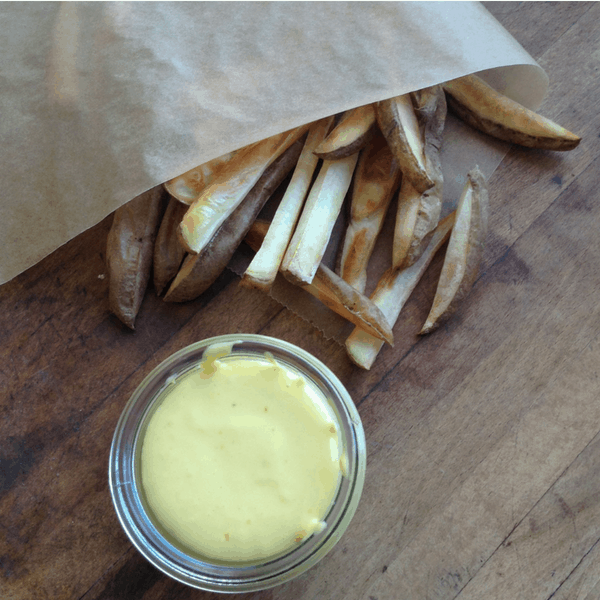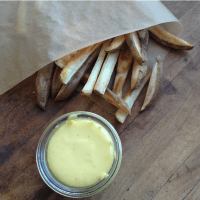 Ingredients
3

Pastured Duck Egg Yolks

1

cup

Avocado Oil, Macadamia Oil, or Light Extra Virgin Olive Oil - or try a combo!

1/4

cup

Lemon Juice (or the juice of one average lemon)

1

teaspoon

Ground Mustard

1/8

teaspoon

Sea Salt
Instructions
Immersion Blender Method:
Put all ingredients in a small bowl with sloped sides.


Put the immersion blender into the bowl, making sure it reaches all the way to the bottom of the ingredients. Start blending, a bit at a time, pulling the immersion blender slowly up through the mixture toward the top. Do this several times, until mixture really begins to emulsify and look like mayonnaise.


Now you can move the immersion blender more freely around the bowl, blending in any areas where liquids still remain separated.

Stand Blender Method:
Place the egg yolks and lemon juice into the blender and beat on high for about a minute, until color begins to lighten.

With blender running, start to very, very slowly drizzle in the oil. Continue adding oil and blending until the texture is right - you'll clearly notice a change in sound as the mixture emulsifies and gets close to being the right consistency.


Add ground mustard and salt, then give it another quick blitz to blend them in.

Store mayo in a tightly-sealed container in the fridge for up to two weeks.