These dairy-free homemade ice cream recipe are both delicious and do-able. Discover dairy-free versions of all your favorite flavors, that you can make right at home!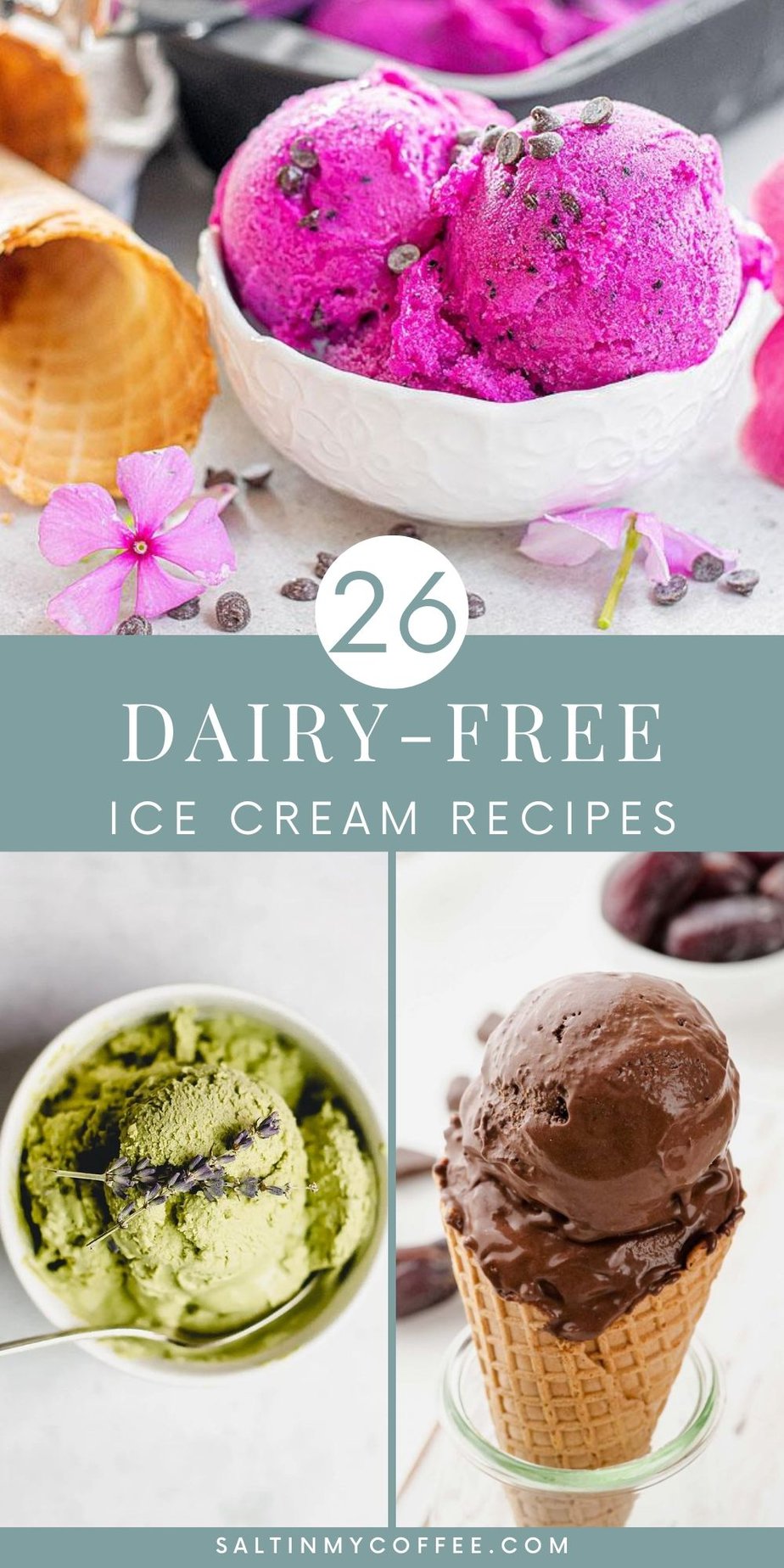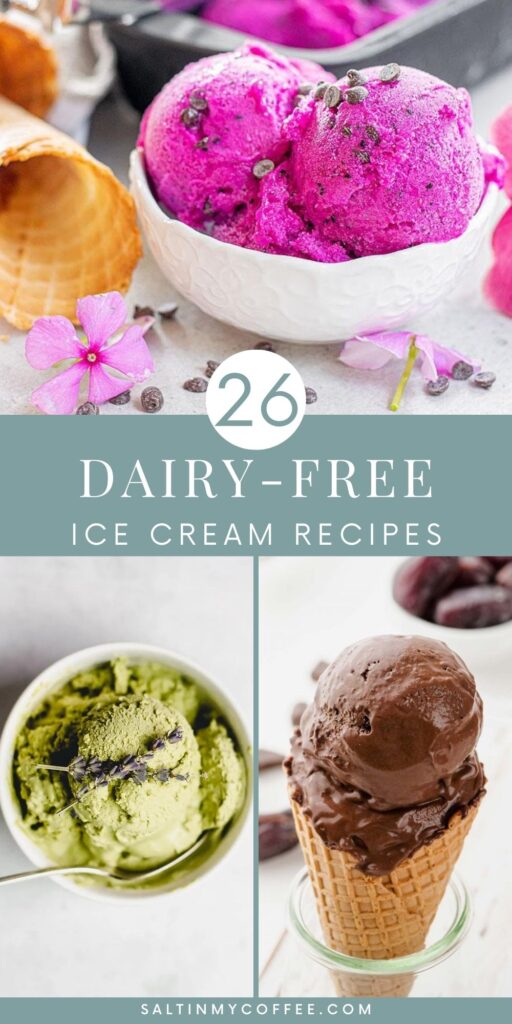 This article contains affiliate links. Click here to learn more.
At the beginning of the summer, the kids and I were given a gorgeous ice cream maker, and we were SO EXCITED for a summer filled with homemade ice cream.
This was going to be FUN.
Dear reader, we had made but ONE batch of luscious coffee chocolate chip ice cream, when I learned that for a health issue, we needed to go totally dairy free.
Talk about taking the wind out of your sails!
Hand-wringing never accomplished anything though, so right away I started thinking about other sweet treats we could make in the nifty new machine. Ones that didn't involve dairy of any kind. But to be honest, my own imagination didn't carry me much further than mango or raspberry sorbet.
Thankfully, there are scores of other talented food bloggers who are old hat at the dairy-free thing, and let me tell you - their imaginations when it comes to frozen treats seem all but boundless!
Also, I learned that apparently the cool thing is to call these non-dairy homemade frozen concoctions, "Nice Cream".
Cute.
All that to say--there are SO many incredible nice cream recipes out there! While I was doing a deep dive into my recipe hunt, I gathered a list of the 26 recipes that look the most delectable to me. These are my "must-try" collection that look both delicious and do-able.
Check out these mouth-watering dairy-free recipes:
Don't they all look and sound amazing?
Which recipe are you going to try first? I'm going for that simple chocolate gelato recipe from Texanerin. (I've never tried a recipe of hers that I haven't LOVED!)
Then that peach and thyme recipe is just calling my name. What a flavor combination.
If you try some of these recipes, I'd love to hear what you think in the comments! Have another favorite dairy-free recipe I should try in that shiny new ice cream maker? Tell me all about it!
Until next time...
A