This free printable Victory Garden plan has been carefully recreated from a historic WWII film promoting Victory Gardens. With instructions for successive early and late crops, it's a detailed plan for a highly-productive 1/4 acre garden.


This article contains affiliate links. Click here to learn more.
As food supply issues continue to be a concern, I've found myself more than doubling my original garden plans for this year. In the process, I've been finding lots of inspiration in the old Victory Garden movement that helped encourage families to grow as much food as possible at home, during the World Wars.
A few days ago, I came across this amazing old video from WWII, promoting Victory Gardens, and just LOVED it! I've watched it again, and again, just enjoying everything about it. It's embedded here, with subtitles, or you can watch the original version without subtitles here.
This particular video lays out an ideal garden plan for a quarter acre garden, which is pretty big. You can put up a lot of food for winter, from a garden that size!
I loved so many things about the layout of the garden, that I did some sleuthing around, thinking that surely there must be a printed version of this garden plan somewhere! All of the old War Department materials that promoted Victory Gardens are now in the public domain, so it's pretty easy to find old Victory Garden guides.
I searched and scoured. But none of them had a plan for this particular, large garden, that's detailed in the film. So I made one.
It took a little geeking out over the math for the dimensions of the plot, and I made some assumptions about row spacing based on the particular garden manual that's seen being used by the family in the film.
By the way, want your own copy of that WWII Victory Garden manual from the film? You can actually download it here.
Using spacing based on the manual, and visual clues from the video, I was able to make a row-by-row map of the garden layout, as it's shown in the video. You can download your own printable copy by clicking on the image below.
One neat thing about most Victory Garden plans, and this one especially, is the focus on getting multiple crops out of each row of garden space. You can see that with the exception of Tomatoes and Peppers, each garden crop is immediately followed by another, which will still have time to ripen in the remainder of the gardening season.
Something that's helpful to know, if you're planning to make use of this particular garden plan, is that the "showcase" garden from the film was located in northern Maryland - Zone 6a.
That means they probably have at least 15 more frost-free days than I do here on my little Maine homestead, where it's Zone 4b. I can still do the succession planting recommended, I just need to be sure to choose especially fast-growing varieties of each crop. You may need to make similar alterations if you're also in a different zone.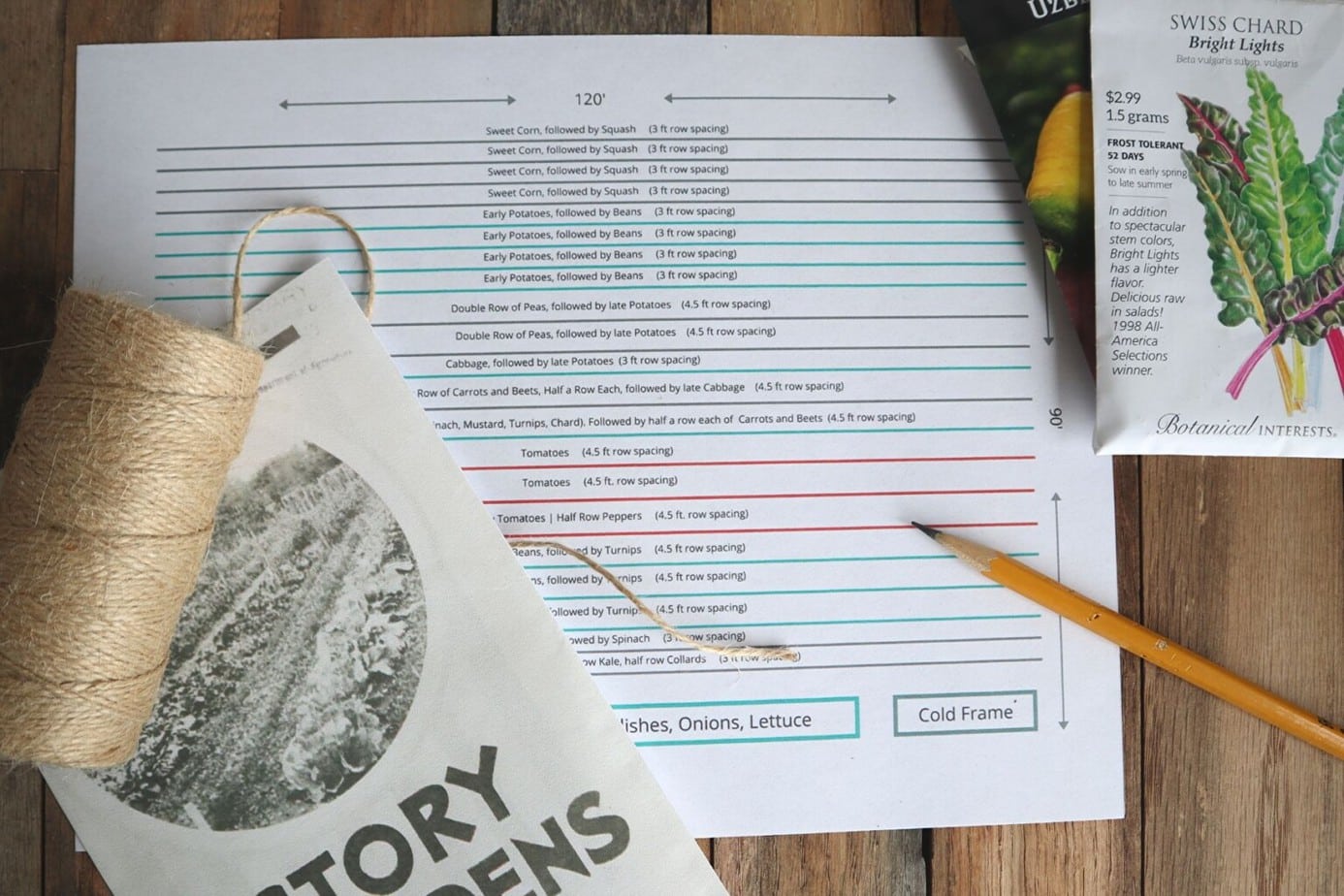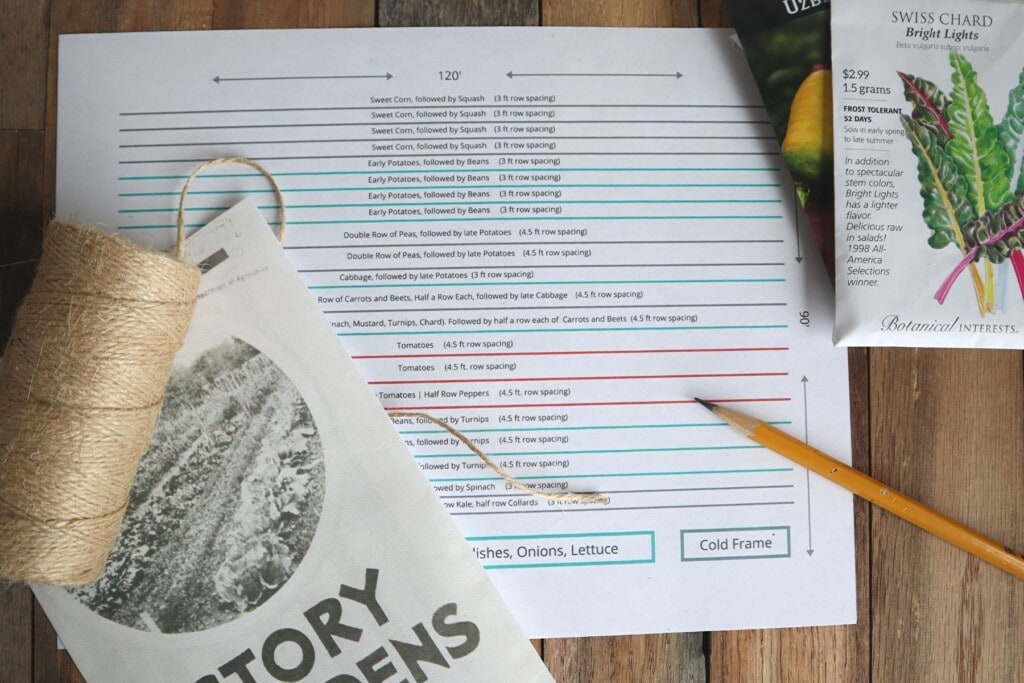 While a quarter of an acre is honestly a pretty big garden (and don't we all wish we had those gorgeous horses to help till and cultivate it!), the plan can pretty easily be scaled down to a smaller size.
Just by cutting the length of the rows in half, it can be brought down to 1/8 acre. That's almost exactly the amount of space that I use for vegetable gardening in most years, and am able to manage it myself with a couple of little helpers.
I hope you enjoy the video as much as I do, and if you're as inspired by it as much as I have been, you may enjoy having a printable copy of the garden map to reference along with it!
Happy gardening!
If you liked this post, you may enjoy:
✦ Wood-Burned Twig Plant Markers
✦ Growing Asparagus From Seed
✦ Free Printable Seed Packet Template
✦ How to Prune Blackberry Bushes
✦ My Favorite Way to Organize Garden Seeds