This article contains affiliate links. Click here to learn more.
We've reached that part of the winter where I'm just about getting twitchy, I'm so eager for spring. I know that in the middle of planting season, when I'm putting in long days getting the gardens started, I'll think back a little wistfully to the slower pace of snowy days. But right now - I just want to get my hands in the dirt!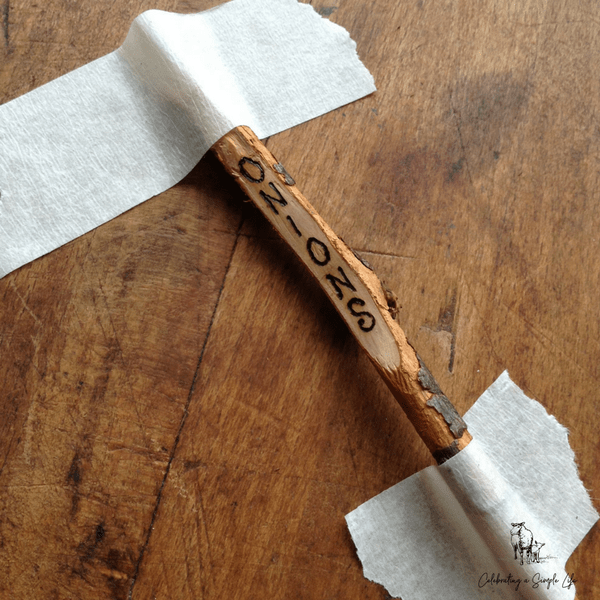 Aside from starting all of our seedlings, one way I love to gear up for planting season is by making all of our garden markers for the year. Every year, I do something a little different. One year it was re-purposed old CDs. Another year we did painted rocks. This year, I'm getting out the wood burner.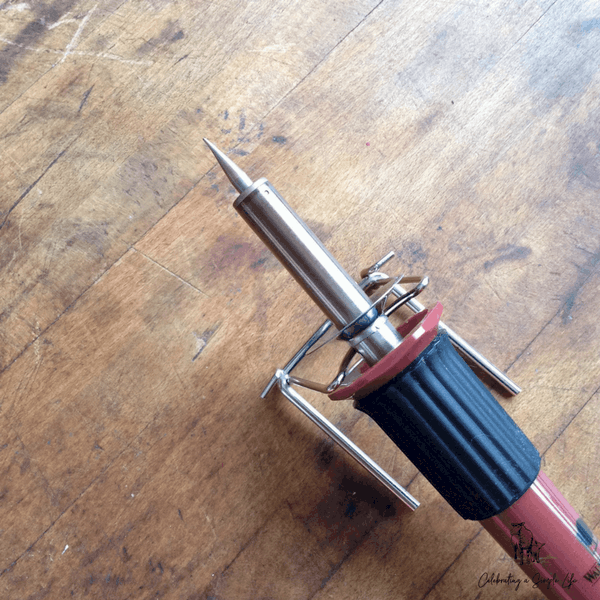 When we pruned all of our fruit trees last year, I saved a little stash of especially appealing twigs and small branches, knowing I'd want to do something with them. Turns out, this is what I've been saving them for.
During naptime, I cut the twigs down to size and whittle a flat place toward the top end. My sweet Izzy is so attuned to everything going on with making preparations for the garden, that I don't like to leave her out of any of our garden projects. So for a fun indoor "gardening day" activity, we take the prepared sticks and "write" on them. I use pencil on mine, to trace out the words I'll later burn into the wood. Izzy and Duncan use markers on theirs.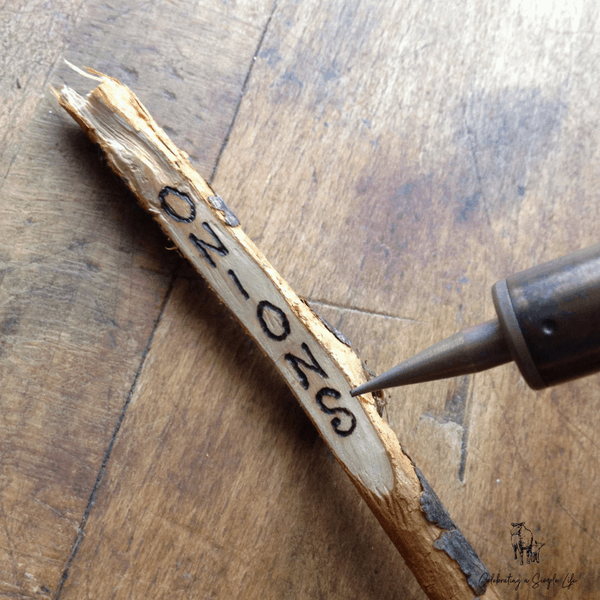 Then, once littles are in bed, I get out the wood burner. If you've never done much wood burning before, I think this page that Lowes has put together is actually a really helpful place to start. One tip that I've found makes a big difference, is having the burner hot enough. I find that if it's not quite hot enough, I end up using more pressure than should be necessary, and end up with lettering that's less even.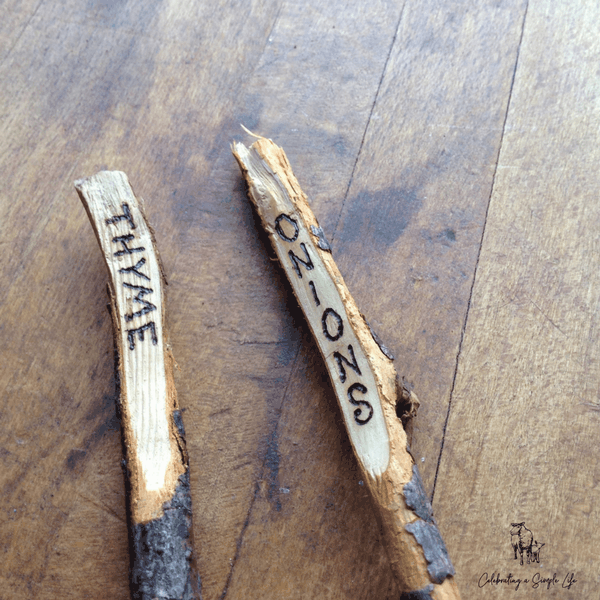 I usually tape my twig down before starting to write, so that I can use both hands to steady the tip of the wood burner, if necessary.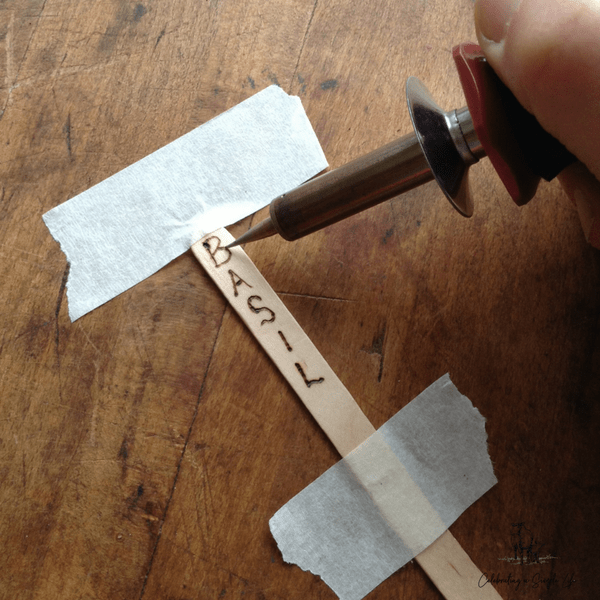 If you don't have a stash of twigs, or don't want to have to get out the whittling knife, popsicle sticks work just fine, and are still super cute!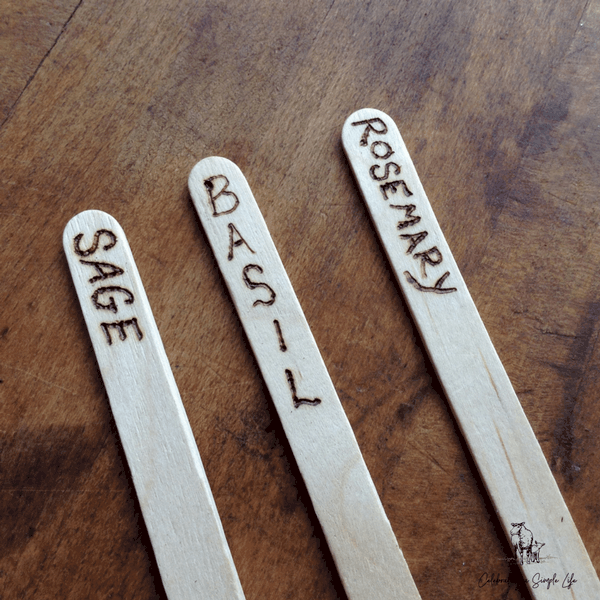 If you make these wood burned twig plant markers, I hope you have just as much fun as I have!!
Read Next: DIY Stenciled Concrete Block Planters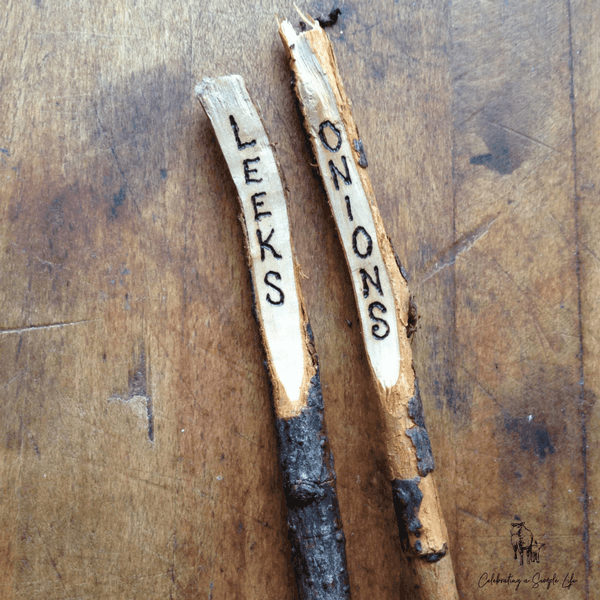 Pin for later: