Early December marks the beginning of one of the most joyous times of the year, in my book: Seed Catalog Season! (Lest you think I forgot Christmas, I start that season immediately after Halloween.) I know, I know. We've all just finished our canning marathons, the garlic has recently been tucked in the ground, we've finally finished cleaning up the garden for the winter, and maybe it seems a little early to be chomping at the bit and planning next year's crop. Really though, is there anything like settling in by a briskly snapping wood fire, with that first morning cup of coffee? Add a blanket, a seed catalog, and a good 25 minutes until baby is due to wake up...that, my friends, is happiness.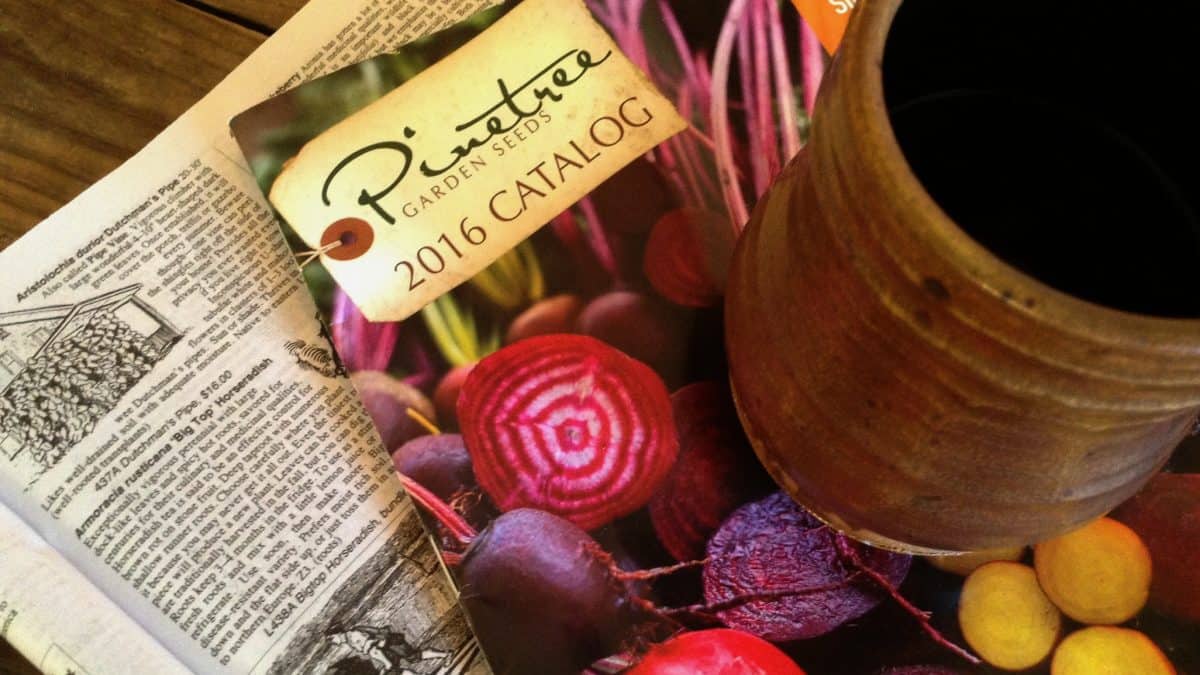 Never one for brand loyalty, I've ordered from a wide array of wonderful, sustainable seed companies over the years, and in the process have ended up on quite a lot of mailing lists. I want to share with you my top ten - the ones I await most eagerly every year, the ones that elicit a shameless little happy dance by the mailbox when they finally arrive.
Baker Creek Heirloom Seeds
Based in Mansfield, MO, Baker Creek puts out a catalog that is a visual delight. It's probably the most beautiful thing that shows up in my mailbox all year. A neat thing about these guys is that they also supply free seeds to many of the world's poorest countries - I do love a company with global awareness and a passion for helping people!
Seed Savers Exchange
With a membership of over 13,000, Seed Savers is actually a nonprofit, dedicated to saving and sharing seeds. They maintain a collection of more than 20,000 heirloom and open-pollinated varieties, and members have access to thousands more through an extensive network of other seed-savers.
Territorial Seed Company
A family-owned business out of Oregon, Territorial has a solid 30-year track record of selling sustainable seeds. More than once, when ordering late in the season, I've found that these folks have varieties in stock that have already sold out from other companies. And I always dig the funky artwork on their catalog cover!
High Mowing Organic Seeds
I love it when a company offers free shipping, all the time. It makes me so much more likely to order, even if I just need five or six packets of seed. And this company offers so much more than free shipping. From their easy-to-navigate website, to their free online gardening guides and videos, to their extensive community seed donation program, this polished VT-based team has a lot going on!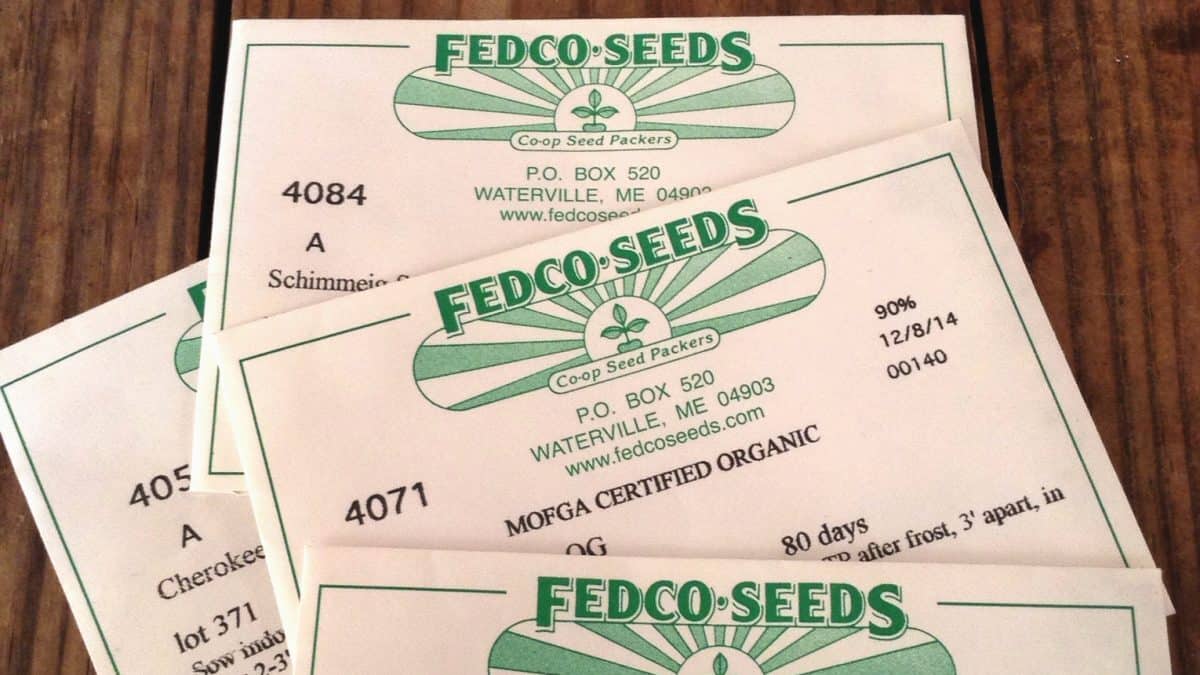 Fedco Seeds
Their focus on cold-hardy varieties makes Fedco a fantastic resource for northern growers, like those of us here in Maine. Since they very actively source heirloom varieties from around the world, they always have several tantalizing varieties that I don't see in many of the other catalogs. The lack of color images in their print catalog is more than offset by the vividly detailed descriptions of each variety.
Richter's Herbs
My mother has been a Richter's devotee for years. Ever the science enthusiast, she points out that "what other company tells you the percentage of terpenes or oils that are in one plant, compared to another?" (Yeah, I had to look up the word "terpene" too. Here ya go.) Based in Canada, their attention to detail and high quality offerings of both plants and seeds have earned them a dedicated following state-side.
Johnny's Selected Seeds
An employee owned company, Johnny's was one of the founding signers of the Safe Seed Initiative, pledging not to buy or sell genetically-engineered seeds. With their extensive trialing gardens, and faithful germination and purity testing, these folks set a high bar when it comes to seed quality. What most impresses me though, is their amazingly fast shipping - I've received seeds the very day after ordering. Talk about instant gratification!
Southern Exposure Seed Exchange
I love it when I see a company with a passion for activism. Located in the rolling hills of VA, this worker-run co-op doesn't just offer a fantastic selection of seeds, through their visually beautiful print catalog and online flipbook (do try this out - it's a lovely way to shop!) They have a strong focus on protecting our nation-wide seed supply, and have banded together with other seed growers and farmers to take action and sue Monsanto. Big points with me!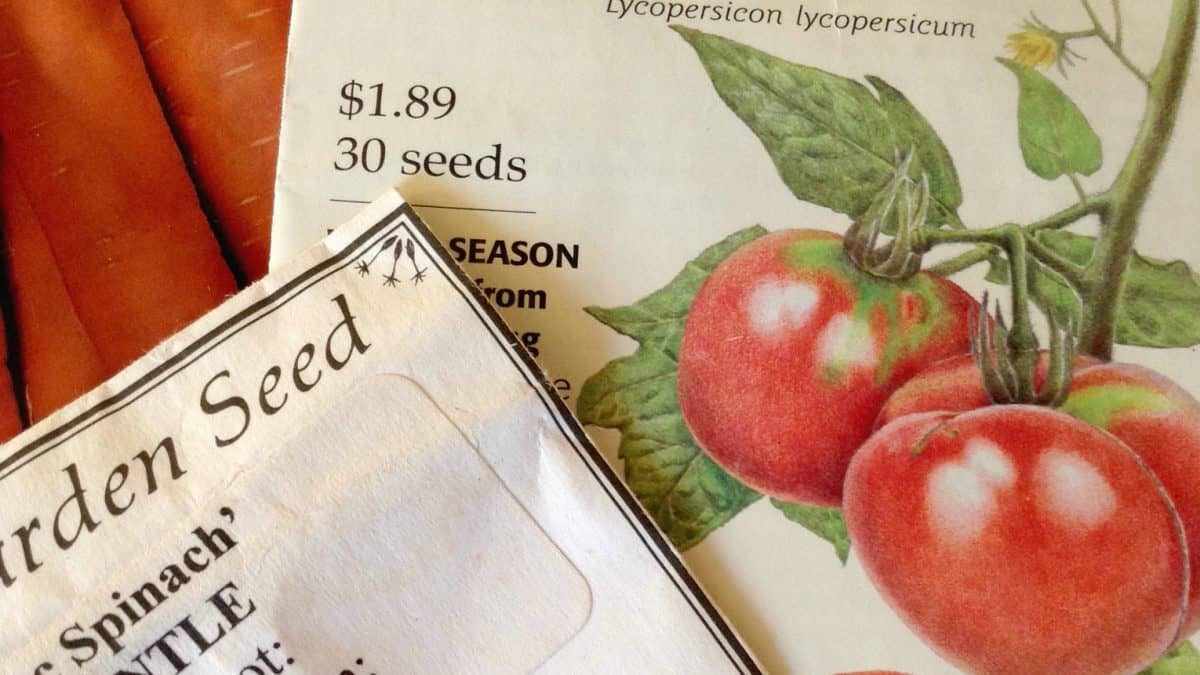 Sustainable Seed Co.
The only sustainably-powered seed company, I respect how mission-driven these folks are. Not just a seed company, they're also a working farm with heritage animal breeds, and an active community outreach program. Based in California, one hallmark of this company is their collection of seed kits. Designed for homesteaders and doomsday-preparedness folks, these kits are designed to feed a family for year, and include storage and instruction for saving all the seeds necessary to ensure a continued food supply.
Seeds of Change
A younger company than many listed here, Seeds of Change has quickly come into its own. No longer is their logo showing up only in seed racks - you'll see it in grocery stores on their tasty simmer sauces, ready-to-heat rice, and other organic offerings. But their easy-to-navigate listing of 100% organic seeds, along with a wide range of gardening supplies and instructional materials, is still where they really shine.
While these are my top favorites, there are so very many wonderful companies out there providing quality heirloom and organic seeds. I hope you'll leave me a note to tell me about your favorites!
Read Next: My Favorite Way to Organize Garden Seeds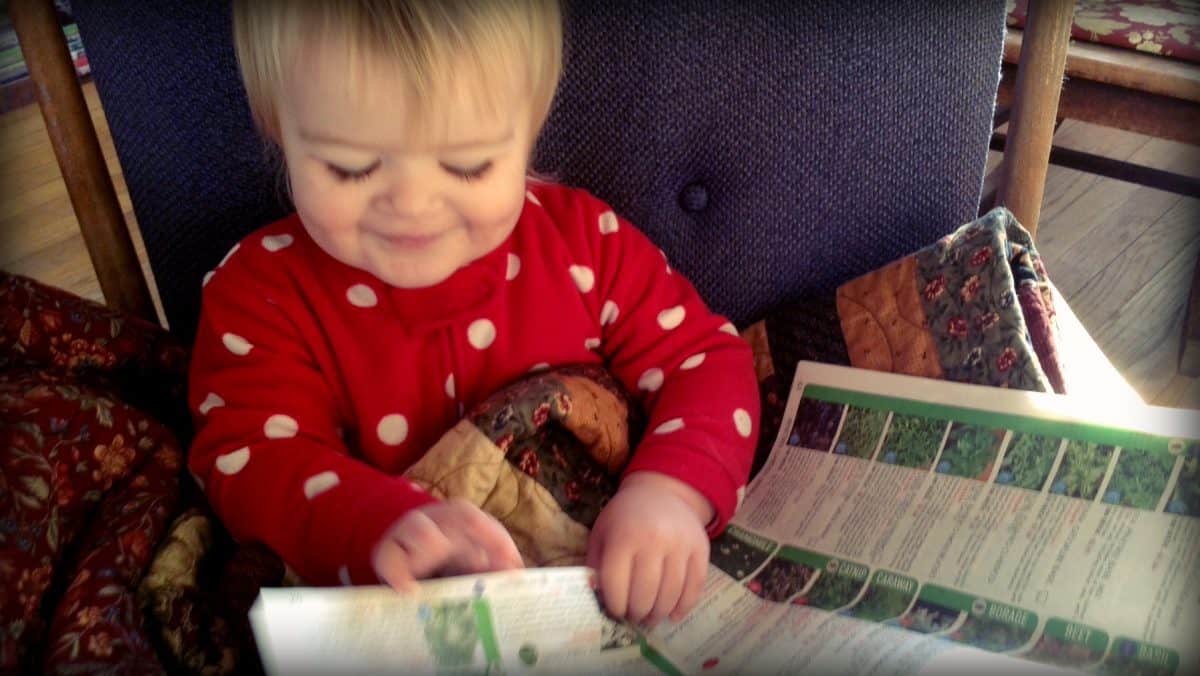 If you liked this post, you may enjoy:
Save
Save