These practical, low-cost toilet paper alternatives make living without TP an easier adjustment - whether because you're adapting to a supply shortage or making an eco-friendly lifestyle change.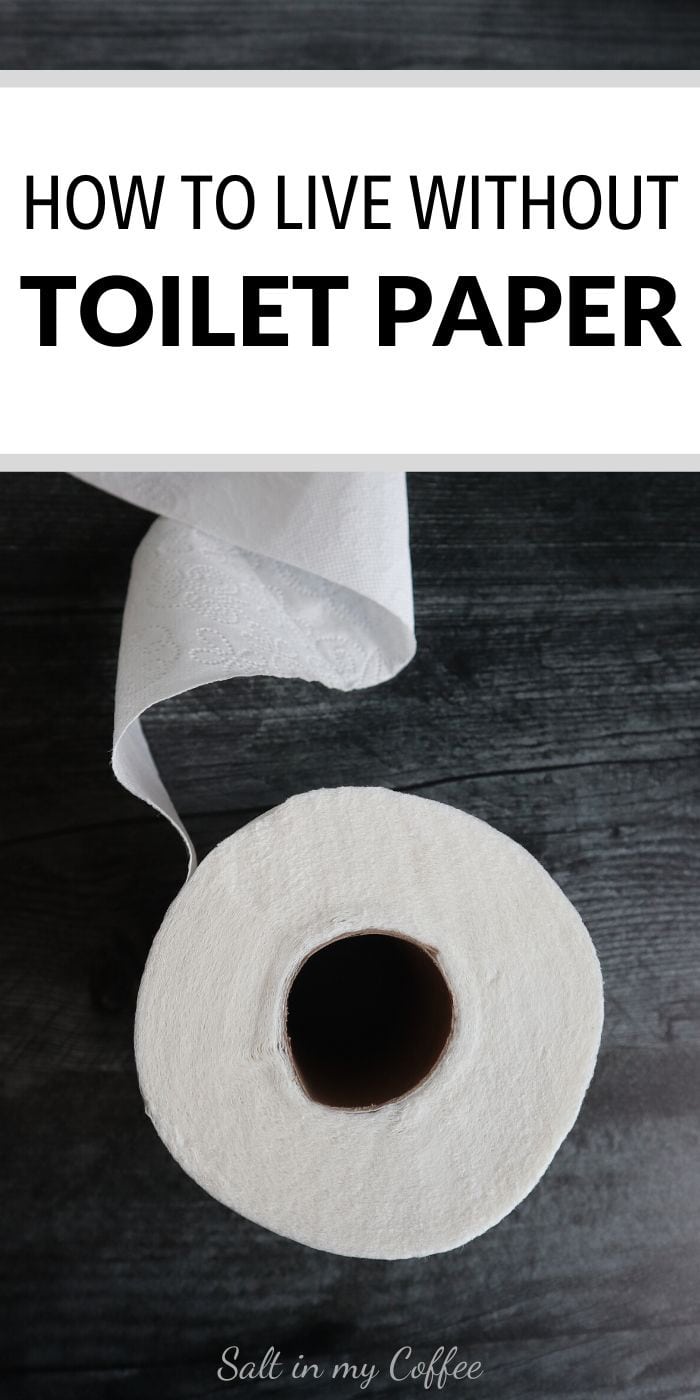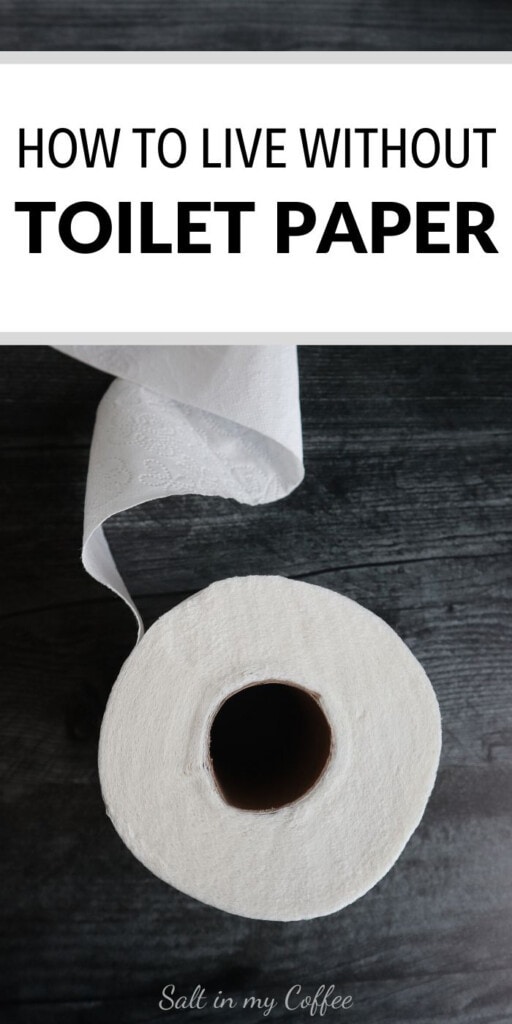 Coronavirus. It's at the front of everyone's mind this week, and with good reason. I expected to see the situation here in the U.S. escalate quickly, and it really has. What I wasn't prepared for though, was the sight of miles of empty shelves where toilet paper used to sit.
My husband and I had already been preparing to move away from the use of disposable toilet paper in our home for other reasons, so thankfully the prospect of running out of TP hasn't totally horrified us. We already had alternate solutions in mind, so toilet paper or no toilet paper, we knew we'd be fine.
At the end of the day, food, water, medicine, and shelter are necessities - but toilet paper is one of those things you can honestly live without. It does help to have a plan in place before the great scarcity hits, though, so whether you're looking for a quick solution now, or hoping to be prepared for "next time" - this post is for you. Here are three ways to survive even when there's not a square of toilet paper to be had.
Practical Toilet Paper Alternatives
1. Reusable Wipes, aka "family cloth"
I'm not sure why reusable cloth toilet wipes have earned themselves the moniker "family cloth", but it seems to be what we're calling them these days. I know that for many people, the idea of using a cloth for wiping a dirty bottom, then washing it, and re-using it, initially prompts reactions of disgust and disdain.
Really though, if you've ever considered cloth-diapering a baby, you can handle this. It's absolutely the same idea. It's affordable, environmentally friendly, and cheap to get started with.
What you need to get started with re-usable toilet cloths
Pieces of soft cotton cloth (7"x7" is a good size)
Wet bag for collecting soiled cloth
Cotton fabric really works the best for re-usable wipes - it's both soft and rugged enough for the job. Flannel is a great choice, but even old t-shirts can be cut up and used.
To reduce raveling in the wash, either hem or serge the edges of each cloth - it will be worth the time when you get 100+ uses out of each one. If you're in a hurry to get your family outfitted with a supply, just grab the pinking shears and cut around the edges for now - it will help slow down the raveling process, and get you up and running quickly.
Keep a wet bag hanging in the bathroom near the toilet, and just toss in soiled wipes as you use them. (These are my favorite wet bags - I went through several brands when I was diapering my kids, and these were by far the most rugged and best-made.) Wash every couple of days, just as you would with soiled baby diapers.
Keep a stash of clean cloths by each toilet, and you'll be ready to go!
2. Disposable Toilet Paper Alternatives
For those of us with grandparents who lived through the Great Depression, I'll bet many of us can recall their stories of using the Sears catalog for toilet paper. It would have been much different from the catalogs of today, without all the shiny coated paper, and brightly-colored inks that fill today's circulars.
Disposable toilet paper alternatives can be just about anything that takes the place of toilet paper, and only gets used once. I'll bet that nearly all of us have used facial tissues or even paper towels in a pinch, when we've run out of TP. Since the stores are running out of even those commodities, folks are having to get resourceful like our grandparents did, and I've already heard of people collecting extra newspapers for stocking their bathrooms.
Some options for disposable TP alternatives
facial tissues
torn-up paper towels
squares of newsprint
non-shiny advertising circulars
phone book pages
Do keep in mind that none of these items are designed for getting flushed down your toilet. They'll need to go in the trash, not down the potty. You'll want to have a wastebasket handy, that gets taken out regularly.
One might say that this is a "less-green" alternative than the other two suggestions in this post, and that's probably true. In the case of re-purposed materials like newspaper and phone book pages though, it's still re-using, if not re-cycling, something that might otherwise end up straight in the landfill. And - nobody's going to be wiping their tush with the phone book any longer than they have to, so we're talking short-term solutions for this option anyway.
3. Install a Bidet
This is my husband's solution of choice. He's actually been wanting a bidet for years, so this has been a good reason for him to finally pull the trigger. A bidet washes your nether regions with a stream (or multiple jets) of water, much like a shower for your tush every time you use the potty.
Being wet, you'll still want something to dry with, like a square of "family cloth" or a hand towel. (But you'll be clean, so can skip the wet bag and separate laundry, like you'd need with using reusable toilet cloths.)
This was the bidet my husband chose, but there are many styles and models to choose from!
Read Next: Switching to a Paper-Free Kitchen
What you'll need for switching from toilet paper to a bidet
Bidet and installation kit
Any necessary installation tools
Reusable cloths, washcloths, or small towels (for drying with)
Keep in mind that to work properly, a bidet will need water pressure since it's hooked right into your plumbing. If you're without water and electricity, you're still going to need a different alternative for cleaning up after using the bathroom. Having a stash of family cloth or disposable toilet paper alternative available in case the power goes out, is always a good idea!
Finding empty shelves where the toilet paper should be doesn't need to be cause for panic! There are very practical solutions that can be implemented quickly, and with little cost.
I really hope that just talking through these options helps a bit, and I pray that this season of fear passes quickly, leaving us all a little more resourceful, grateful, and gracious in its wake.
Peace be with us.
If you liked this post, you may enjoy:
✦ Lime & Lemongrass Room Spray
✦ 7 Steps to a Paper-Free Kitchen
✦ How to Naturally Clean a Stained Mug
✦ What to Do With Clothes You Don't Wear
✦ DIY Wood-Rejuvenating Spoon Butter