This lime and lemongrass essential oil room spray instantly freshens a room, and the cool scent is perfect for hot summer weather. It's also super easy to make!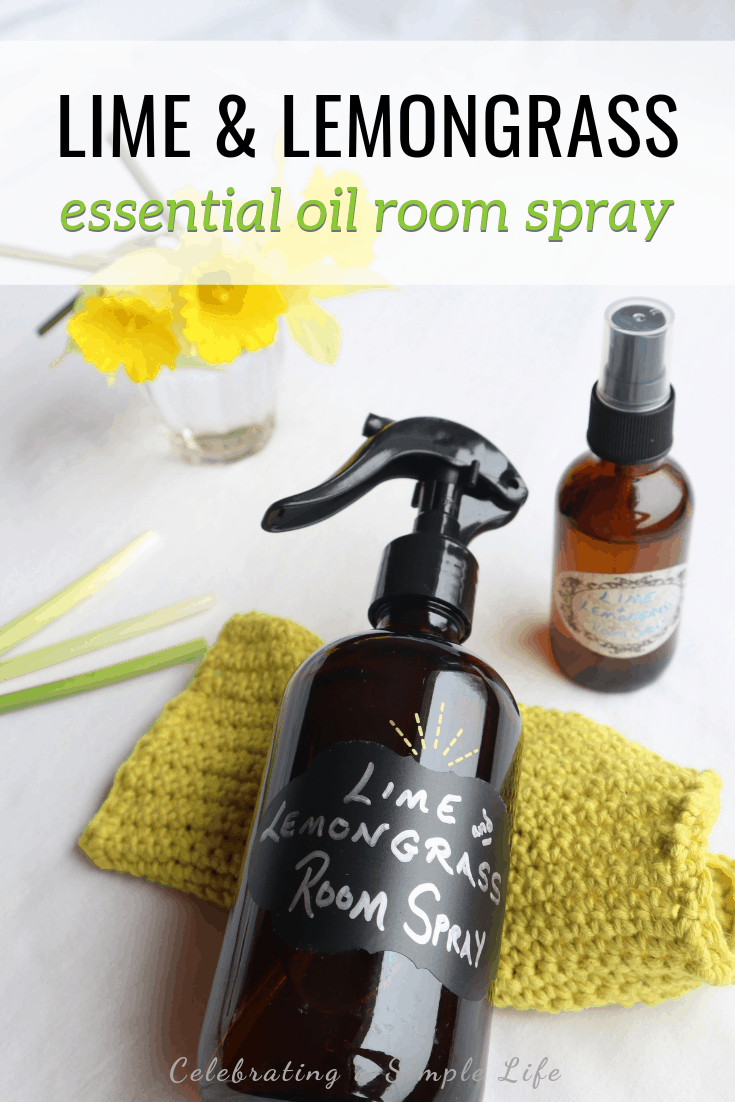 This article contains affiliate links. Click here to learn more.
After what feels like the longest winter ever, it seems as though we've skipped spring entirely and jumped right into summer. It was nearly 80 degrees here in Maine yesterday, and it totally caught me by surprise!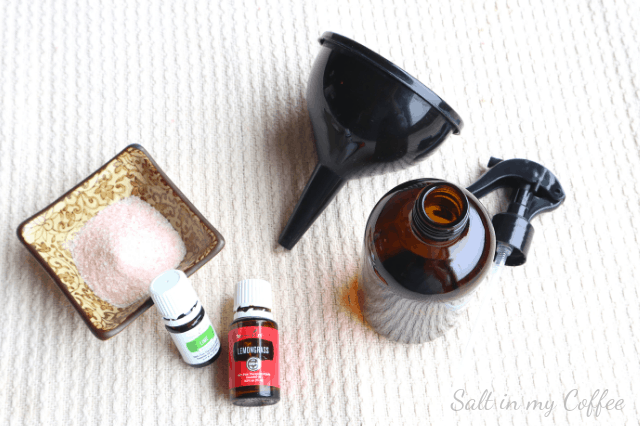 This means we've been spending a lot of time outdoors, building raised beds and getting the gardens planted. It feels so good!
This morning though, after just an hour outside, I suddenly smelled a strong chemical in the air. It's an extremely windy day, here on our breezy mountain, and someone in the area is spraying heavily for mosquitoes.
My heart sank. As my head began to pound, and my mouth filled with the taste of aluminum, I whisked the kids indoors and ran around closing every window in the house.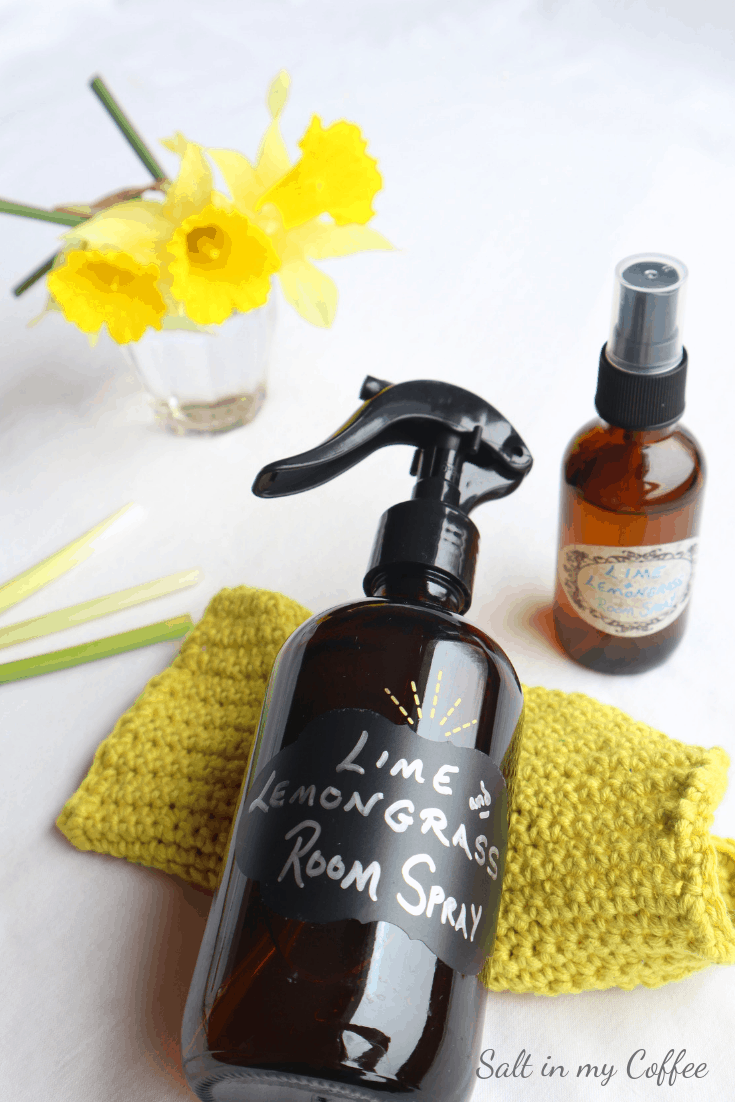 And while it was good to be able to take a deep breath without inhaling poison - I was keenly aware that compared to our usual fresh outdoor air, our house smelled a bit stale.
Without being able to open a window, I did what always do when I need to make a room smell better. I turned to my essential oil shelf!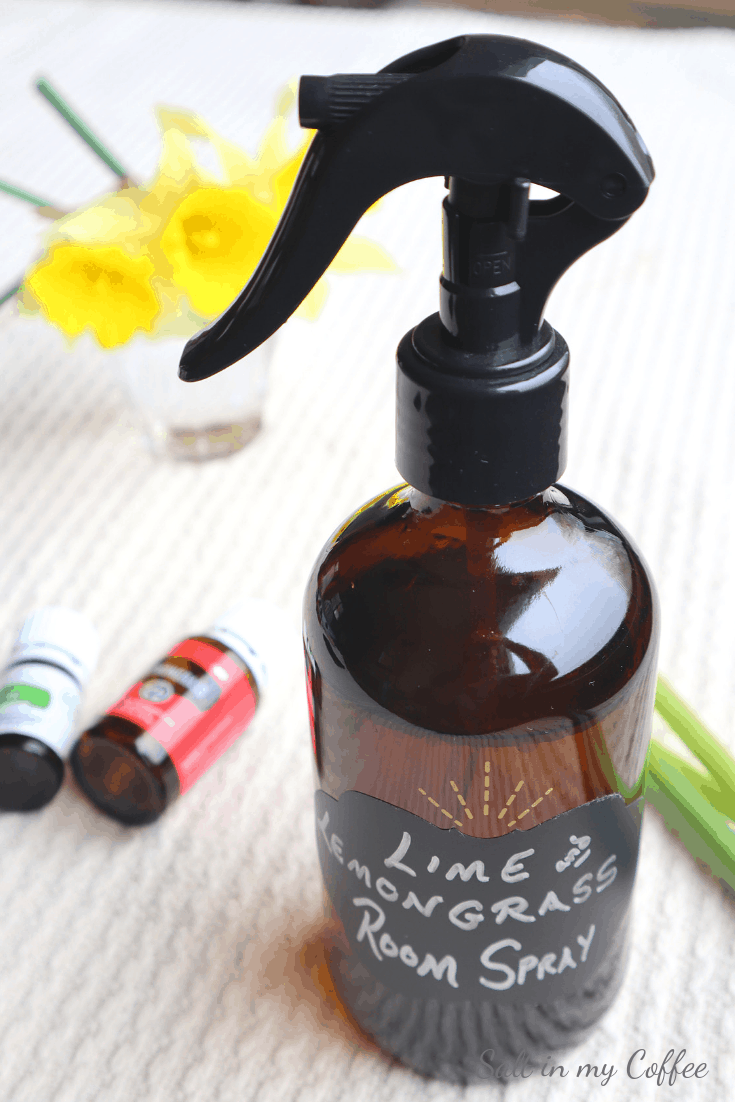 I'd just ordered this adorable room spray bottle from Grove, and had been dying to use it anyway. (Isn't it cute?) And since making up a room spray bottle takes less than three minutes, our house was smelling like lime and lemongrass in no time.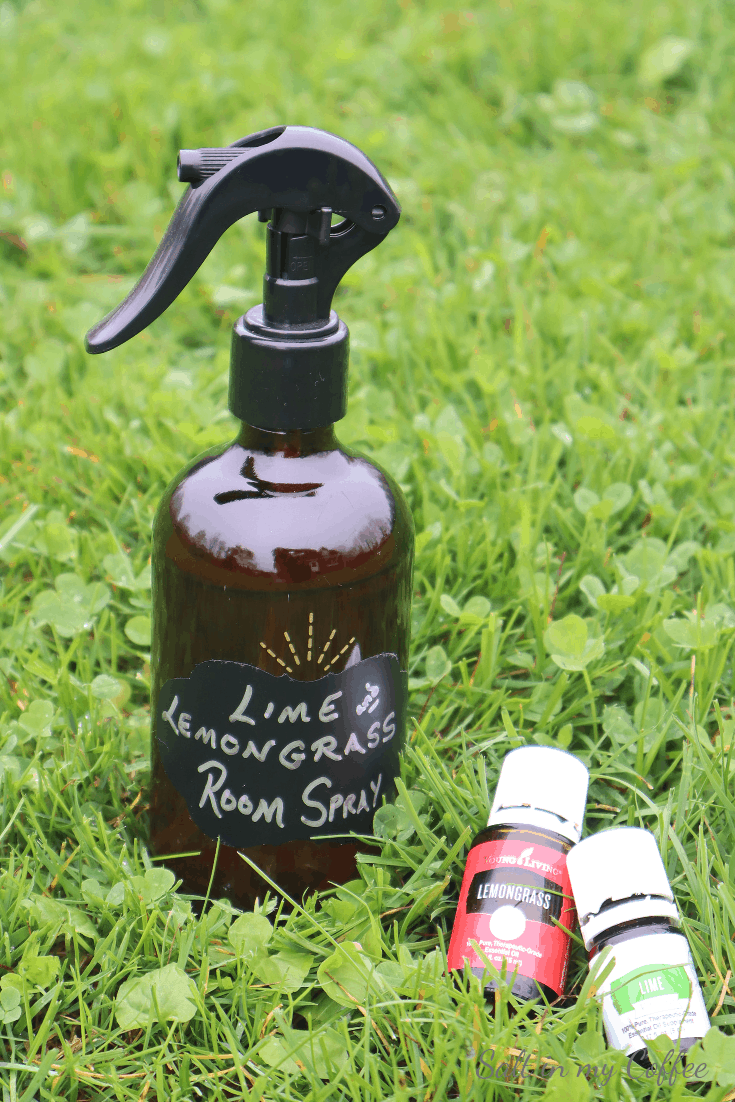 Since lime is a wonderful mood booster, and lemongrass has a calming effect, this spray also helped me to pull myself out of my poopy-pants grouchy mood.
While being shut indoors on a gorgeous day is enough to make anyone understandably grumpy, a bad attitude certainly wasn't going to make the day any better for me, or my two little ones. Essential oils are a powerful tool in my arsenal when it comes to turning around a bad mood quickly, and this was no exception.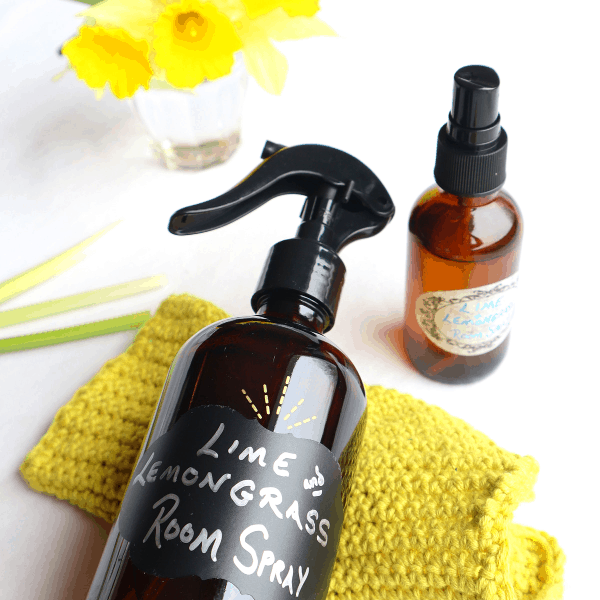 While I made a big batch of this room spray recipe, to fit my large 8-ounce room spray bottle, I more commonly use 2 ounce spray bottles, like the little one in the picture above. These are the exact bottles I use:
The recipe below is for a 2 ounce bottle, and tripling it works well if you're working with an 8-ounce bottle. You'll notice that the recipe calls for salt - this is to help emulsify the oils into the water. I like using salt for my essential oil room sprays because it's handy and odorless, but if you'd like to try a different emulsifier, this post has some good ideas.
Whatever emulsifier you use, a small funnel like this one really comes in handy for getting into the small spray bottle without a mess.
I hope you enjoy this bright and cheery, summertime scent as much as I do!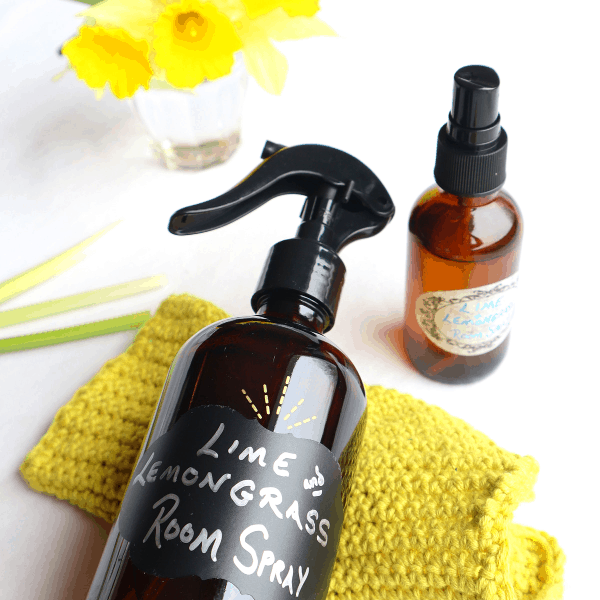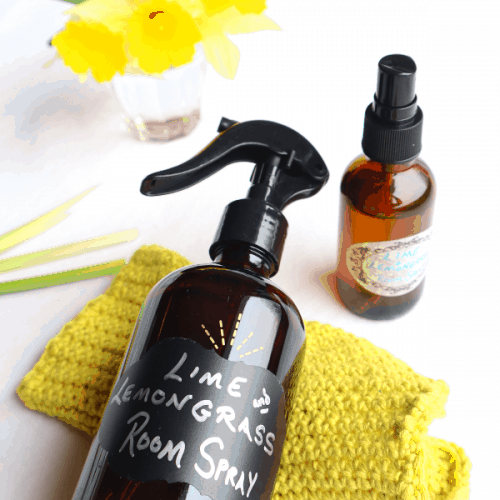 Ingredients
1/2

tsp

salt

10

drops

lemongrass essential oil

8

drops

lime essential oil

distilled water
Instructions
In a 2 ounce spray bottle, add the salt and essential oils.

Add water, just to where the bottle begins to curve toward the top.

Replace spray nozzle, and shake very well to fully disperse the salt and oils.

Shake well before each use.