You know me. I'm frugal. I also start lots of seedlings (we're talking hundreds of seedlings!) every spring.
So when I saw big bags of organic potting soil for 80% off at the end of the season last year, I'm pretty sure I did a happy dance right there in the gardening aisle. I snapped up every last bag, and felt like the cat that ate the canary as I stacked the bags in my basement for spring.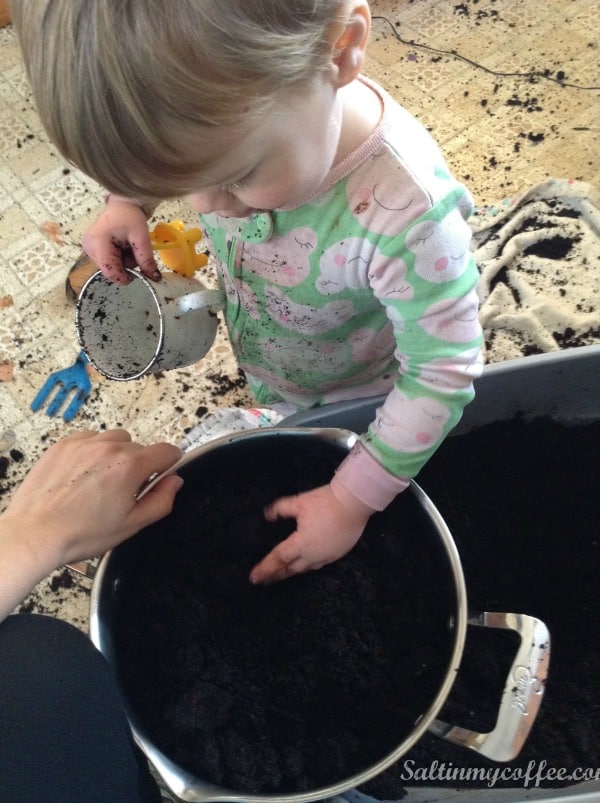 This article contains affiliate links. Click here to learn more.
When February finally rolled around and I got out my seed-starting supplies, it was such a joyful feeling to know I had plenty of good organic potting soil to work with - no risk of running out! My blissful ignorance didn't last long. Soon after, as I was eagerly scanning my seed flats for signs of germination, and gloating over every little bit of green...I also saw other signs of life. And it made my skin crawl.
Hundreds, maybe thousands, of teeny tiny little winged bugs were all over the soil in my newly-planted flats and pots. Oh, I was horrified. Fungus gnats (also known as soil gnats) are wretchedly difficult to get rid of - especially when they're in with delicate seedlings, where the soil can't be allowed to dry out, like one could with a houseplant.
My lovely organic potting soil had been absolutely full of the nasty little things. And the damage they caused wreaked havoc with my entire seed-starting season. Because delicate seedling roots are extremely vulnerable to damage from the gnat larvae, I lost an enormous number of seedlings - especially slower growing ones, like onions and leeks. A full 80% of my shallot crop was lost to these dreadful little nasties. And it was only a matter of time before my houseplants inevitably became infested as well.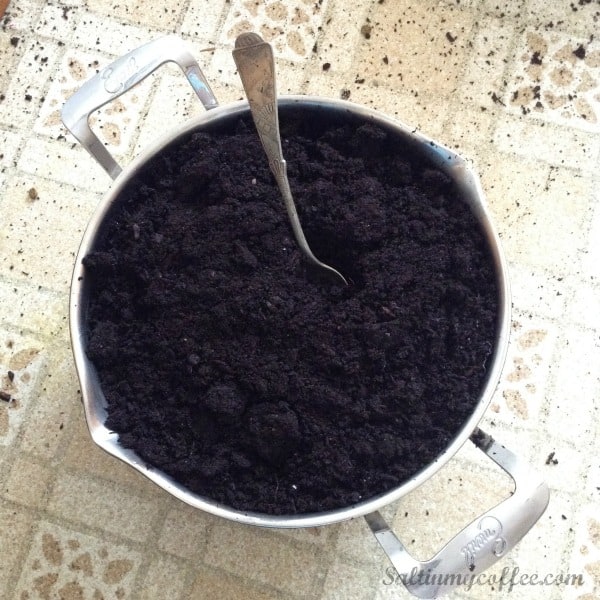 I did a little sleuthing around online, and it turns out many other folks had the same trouble with the brand of organic potting soil I'd purchased. Gardeners all over the country were fighting the same horrid battle with soil gnats, due to infested potting soil. And while the problem was notoriously bad with the particular brand I'd bought - I realized that it's actually not unusual for potting soil and seed starting mixes to have this problem.
I never was able to fully eradicate the fungus gnats from my seedling flats - though I did win the battle with my houseplants. (I'll tell you how in another post, and here are some good tips!)
Right now I'm going to tell you what I wish I'd known before the whole creepy-crawly nightmare began. This is how I could have prevented the whole thing from happening in the first place, and this is what I will ALWAYS do with any bag of potting soil I ever purchase, before I use it.
How to pasteurize potting soil
Pasteurization destroys most of the organisms likely to be found in either store-bought or home-mixed potting soil, such as insect eggs and larvae, weed seeds, and pathogens from diseased plants. This is accomplished by heating the soil until it reaches 180 degrees farenheit, for at least 30 minutes.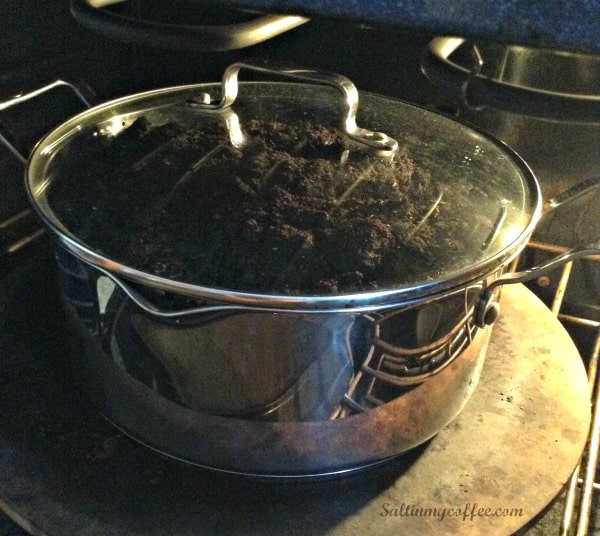 You can pasteurize soil right in your oven. The whole house might smell a little "earthy" for a while, but I think there are worse things, and it dissipates quickly. Here's how I do it.
First, turn on your oven to 300 degrees. While the goal is to heat the soil (all the way though) to 180 degrees, and hold that temperature for 30 minutes, I find that it takes a VERY long time for soil to reach an internal temperature of 180 degrees in a 180-degree oven. I've had the most efficient results by heating in a 300-degree oven until an internal temperature of 180 is reached, then lowering the oven temperature to 180 degrees for the next 30 minutes.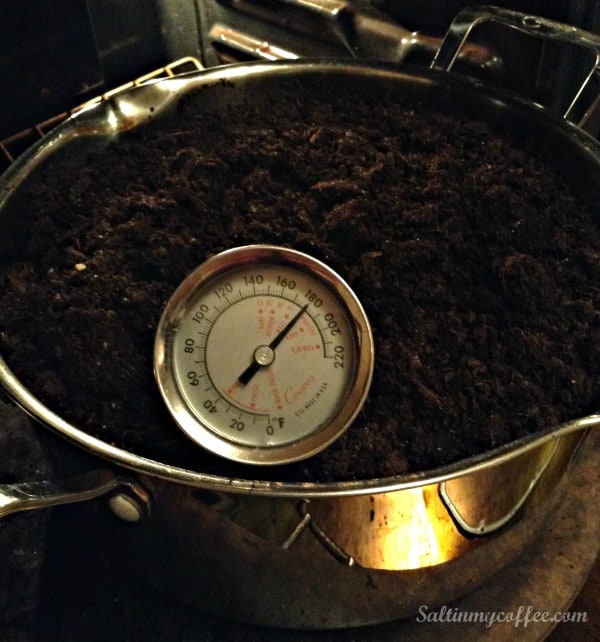 Fill a large pan with your potting soil, and cover it - either with cover that fits the pan, or with aluminum foil. Put the pan in oven, and periodically use a meat thermometer to check the temperature in the center of the soil, until you see that it reaches 180 degrees.
Lower the oven temperature to 180 degrees, and allow soil to continue baking for another 30 minutes. You can remove the soil immediately, but I usually just leave it in the oven to cool down.
It's now ready to use, worry-free!
Happy gardening!
Pin for later: