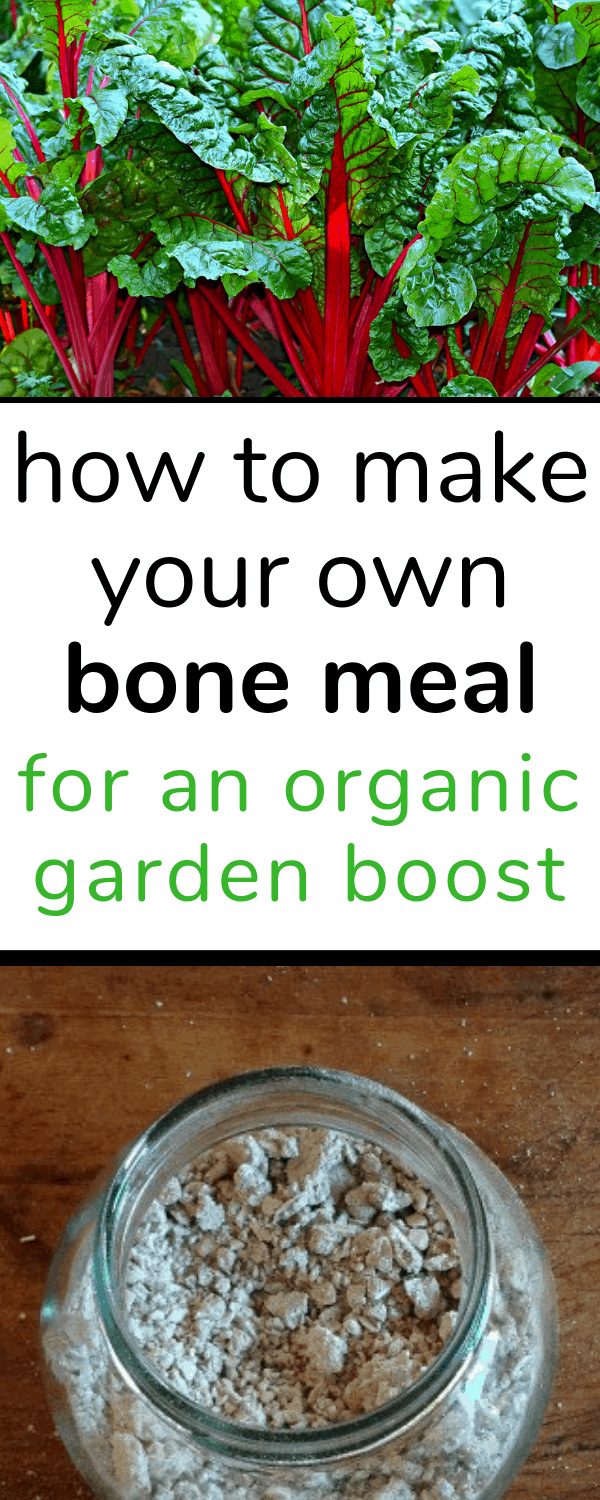 This article contains affiliate links. Click here to learn more.
Want to give your garden a boost with bone meal, but concerned about where your bone meal comes from? It's SO easy to make at home! This post will tell you all you need to make your own organic bone meal right at home!
If you've been following me for a while, you probably know that we raise animals for meat - and that it's not something I take lightly. It's important to me that we use as much of each animal as possible. I think it shows respect for life, when we try to waste nothing.
Meat is eaten. Pelts are cured and used. Even some of the feathers get used. But...after we've eaten a roast or a chicken, and used the remnants to make broth, there's still that leftover pile of bones that just get sent to the compost heap.
And while that compost does get used on the garden and doesn't go to waste, I have felt that I'm missing an opportunity by not making better use of the wonderful phosphorous and other nutrients left in the bones, in a more targeted way.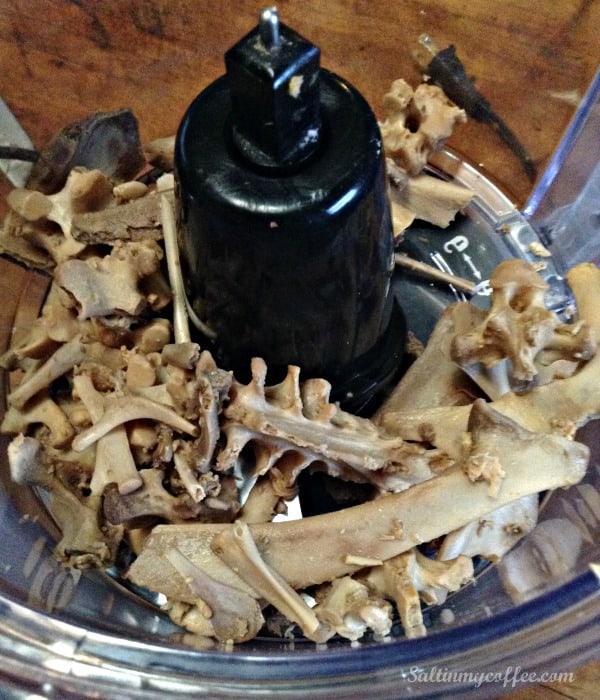 So I decided to start making my own bone meal with my leftover bones, to use as an organic phosphorus supplement for houseplants, and also to apply directly around garden plants. Phosphorous is especially important for growing robust, healthy root systems.
And it turns out that it's SO incredibly easy to make bone meal at home! Here's how I do it:
How to make bone meal
My first step in the bone meal making process is always to make broth from the bones. The benefit of this is that you get two batches of wonderful broth out of the bones, and then make your bone meal. I do this in one of two ways:
Instant Pot Method: Cover bones with water to the 2/3 mark. Add a splash of vinegar and a couple teaspoons of salt. Lock lid, and make sure steam valve is in the closed position. Cook on the "Soup" setting for two hours. Drain broth and repeat for a second batch.
Crock Pot Method: Cover bones with water, add splash of vinegar and a teaspoon or two of salt. Cover and cook on low for about 12 hours. Pour off the broth, and repeat for a second batch.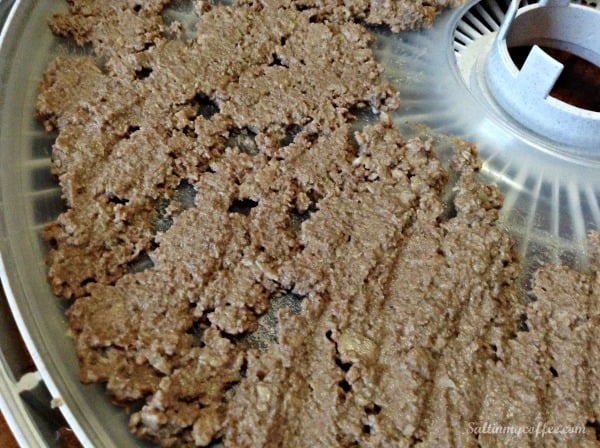 With the Instant pot method, you'll end up with bones that are already soft, and can be "smushed" between your fingers. With the crock pot method, you may need to cover the bones with water again and let them cook for another several hours to reach this point. You can also steam the bones for a while.
(My biggest reason for making sure they're a bit soft is that I don't want to destroy my food processor by blending the bones into a pulp!)
Once the bones have been used for broth and are softened up, drain them well and add to the bowl of a food processor. Pulse until thoroughly ground. This doesn't take very long at all. It's ready when it looks (and smells!) quite a lot like wet cat food.
YUM.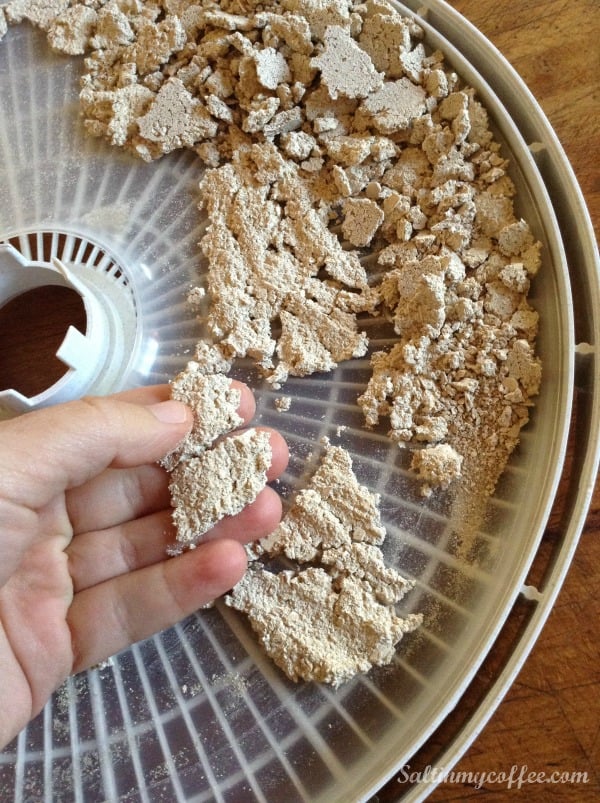 Spread that mash evenly on the fruit roll trays for your dehydrator. This is the faithful workhorse of a dehydrator that I use, and these are the fruit roll trays that I use with it.
Dehydrate on high (about 160 degrees) until the bone mash has thoroughly dried out. It should be, well...dry as a bone. (Haha!) If you rub a bit between your fingers, it will leave a white dust on your fingers when it's done. For me, this generally takes about 4 hours.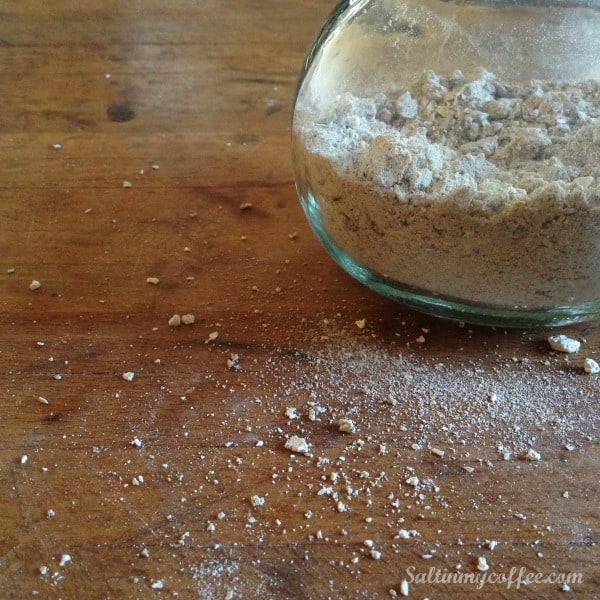 It will be so crumbly, that it will pretty much turn itself into a powder as you dump it off the trays, and pour it into jars. It reaches a fine enough texture that I enjoy using it just as it is.
If you'd like the texture to be extra fine however, you can pulse it in a magic bullet or in the food processor again.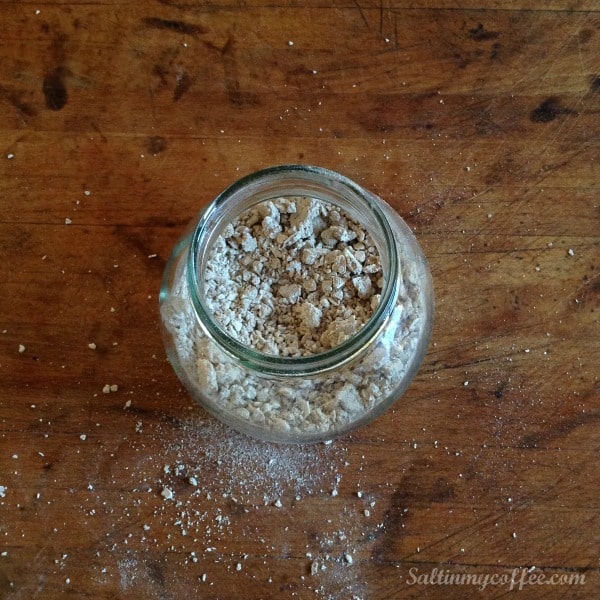 Store in tightly-sealed containers in a cool place. Bone meal lasts very well, and isn't prone to clumping, so it works just fine to keep adding to your bone meal stash over the winter, and use it when you get your garden going in the spring. That's all there is to it!
Happy gardening!
Read Next: A BETTER Method for DIY Seed Tape
Pin it for later:

Save
Save
Save
Save
Save
Save
Save
Save
Save
Save
Save
Save