PinCold weather is soon to be upon us here in Maine. We've had a few good frosts already, and I expect that within the next week or so we'll get a "killing frost" - which will be the fat lady's song for the few tomatoes and squash vines hanging on in the garden. My zucchini plants have given me one last hurrah over the last week or two, so I found myself with one more good pile of zucchini to squirrel away before the real cold hits us.
I've found that my favorite way of using zucchini in the winter is in our baking. We LOVE our zucchini breads and muffins around here. So I like to save the bulk of our zucchini by freezing it, already shredded, in convenient one-cup portions. Since most of the zucchini recipes I use call for either one or two cups of zucchini, it makes it really easy to just grab the number of one-cup portions that I need for baking day. Here's how I go about it.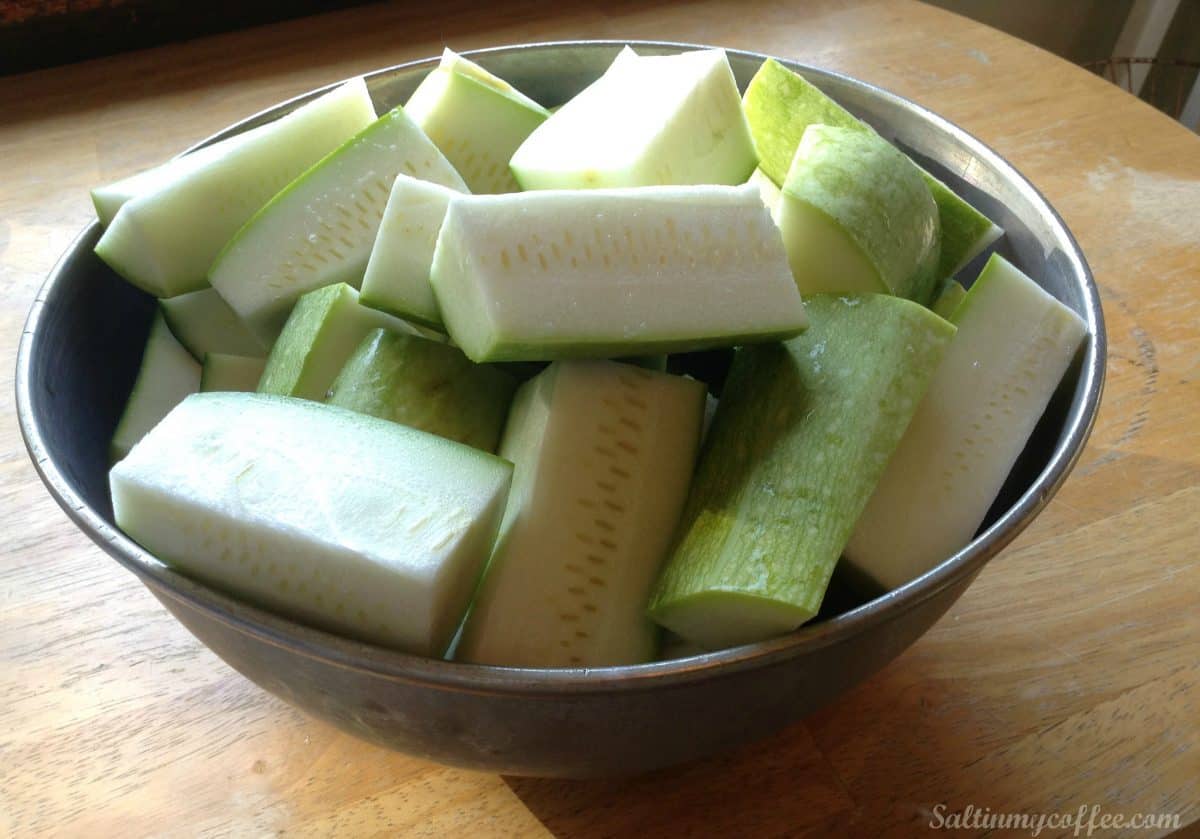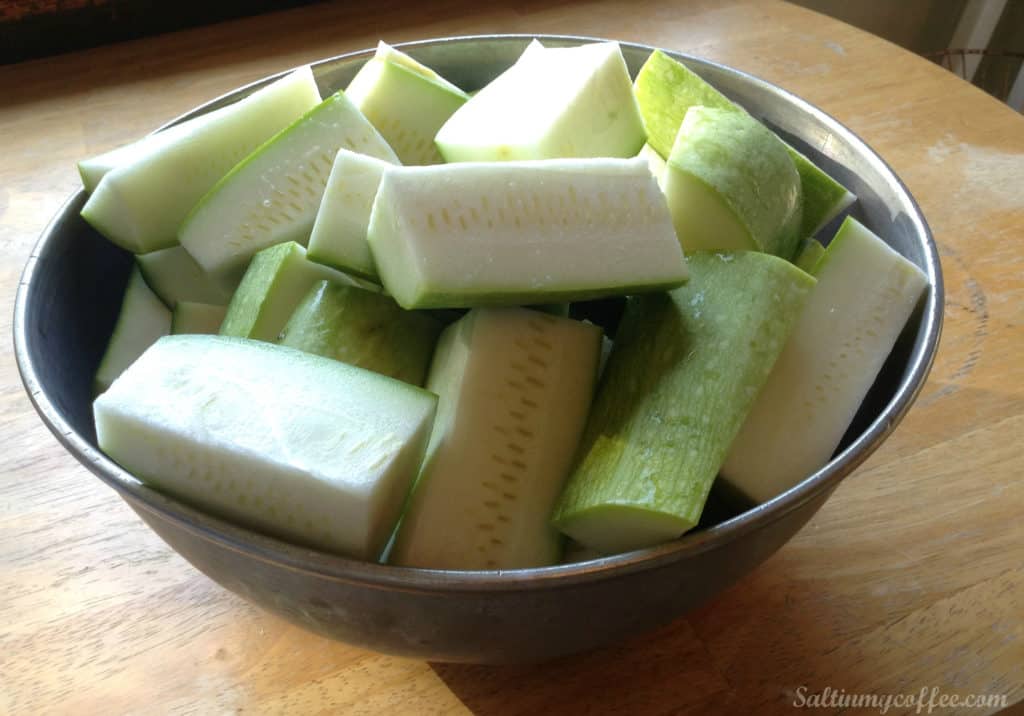 PinBoth the food processor and the shredding attachment on my Kitchen Aid work well for this task. I find that I really don't have a preference, and simply opt for whichever one isn't in the dishwasher at the moment. In today's case, that was the Kitchen Aid.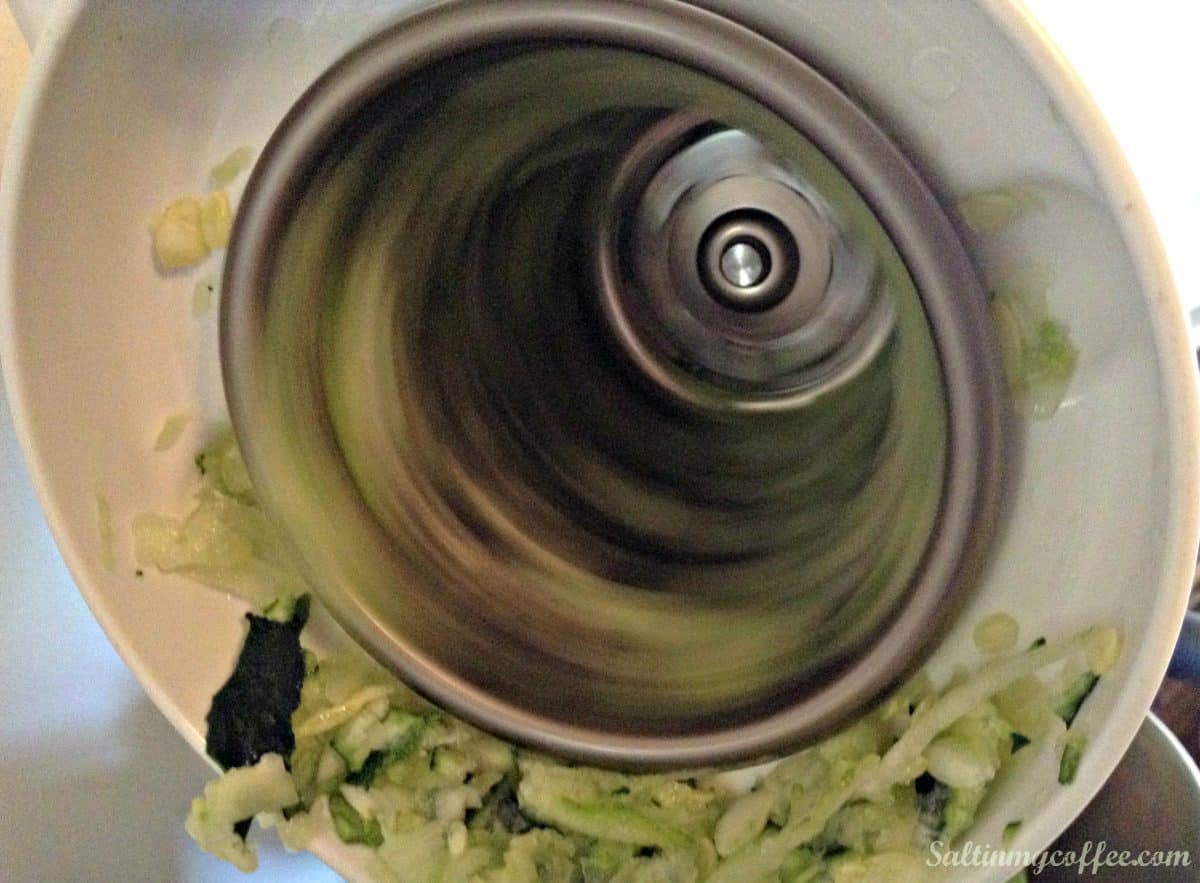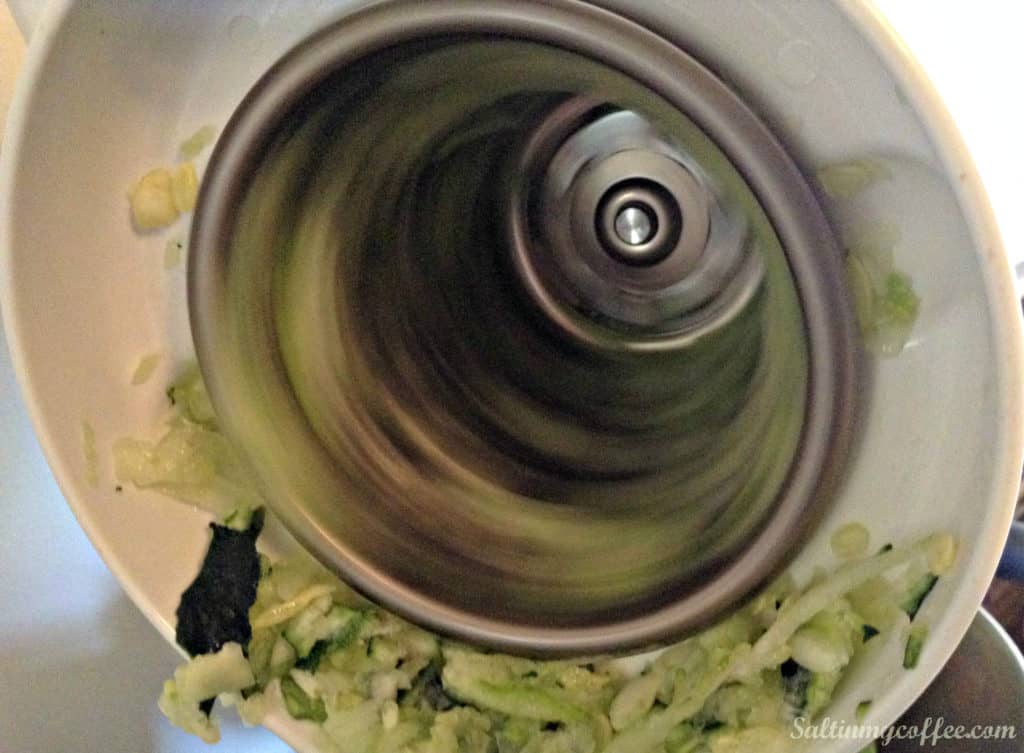 PinWhile I usually try to stay on top of the zucchini harvest and use them while they're on the small side, they do occasionally get away from me. If you have a giant baseball bat of a zucchini, you'll definitely want to carve out the seeds, which will be getting large. You'll also want to trim away the skin, since it gets pretty tough on those big monsters.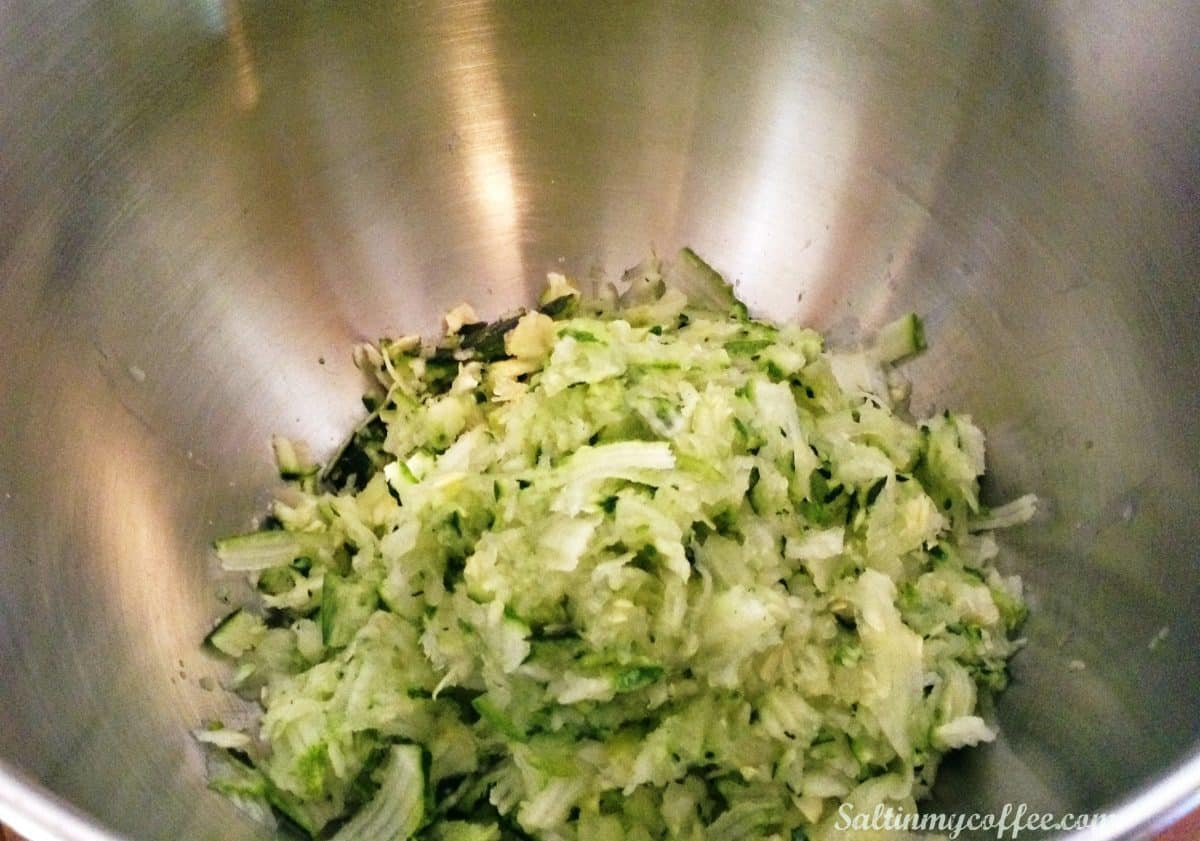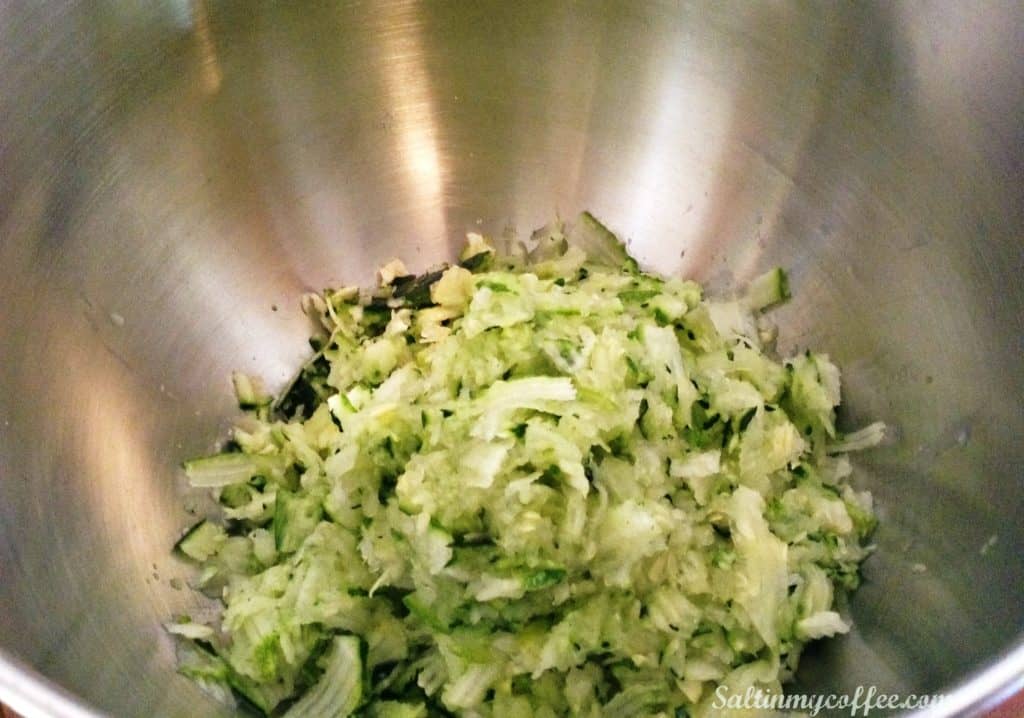 PinOnce it's all shredded up, let it sit in a big colander over a bowl or sink, for about half an hour. I find it it makes a substantial difference in the quality of my baked goods to let the zucchini drain out some of that excess moisture before freezing it.
Then, using a one-cup measure, just portion it out into freezer bags. I use a vacuum sealer to seal the bags. For long-term storage (3 months or more), I do feel that vacuum sealing makes a difference in preserving quality.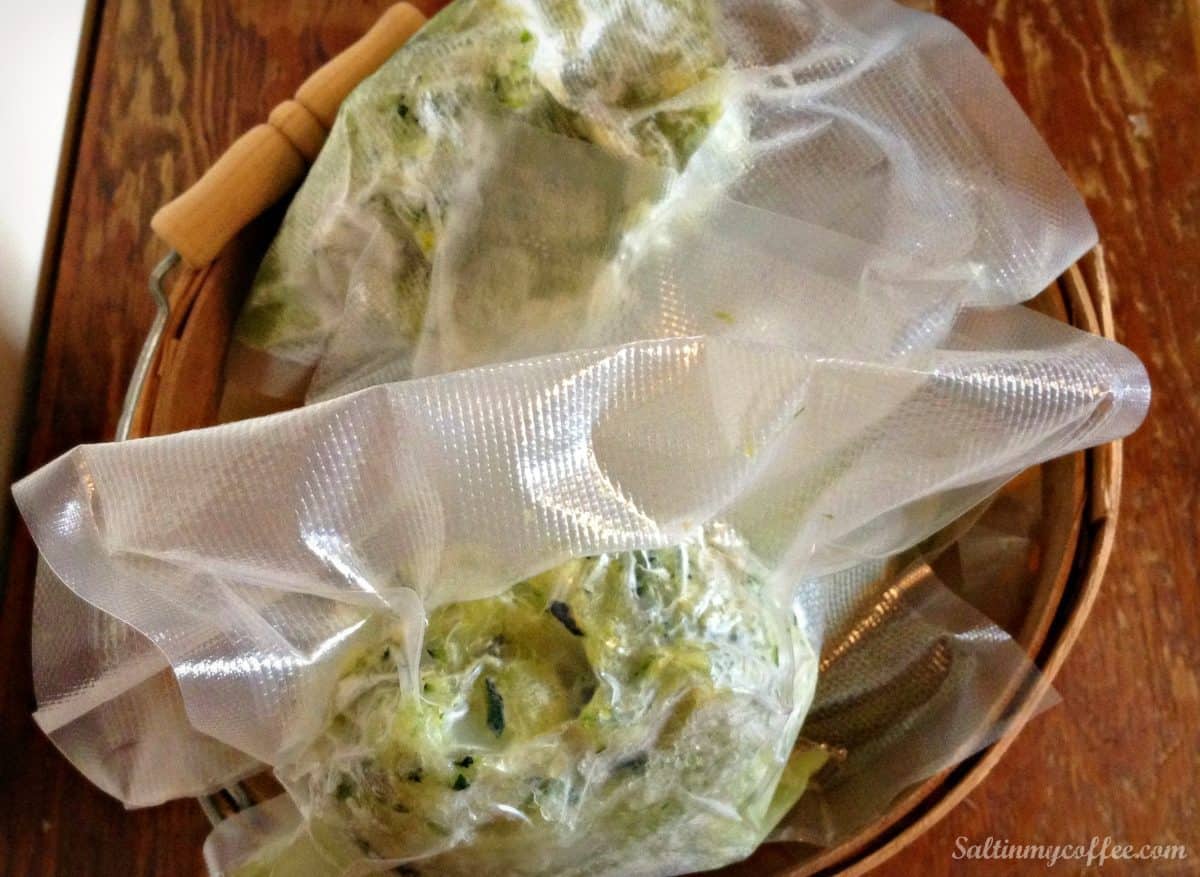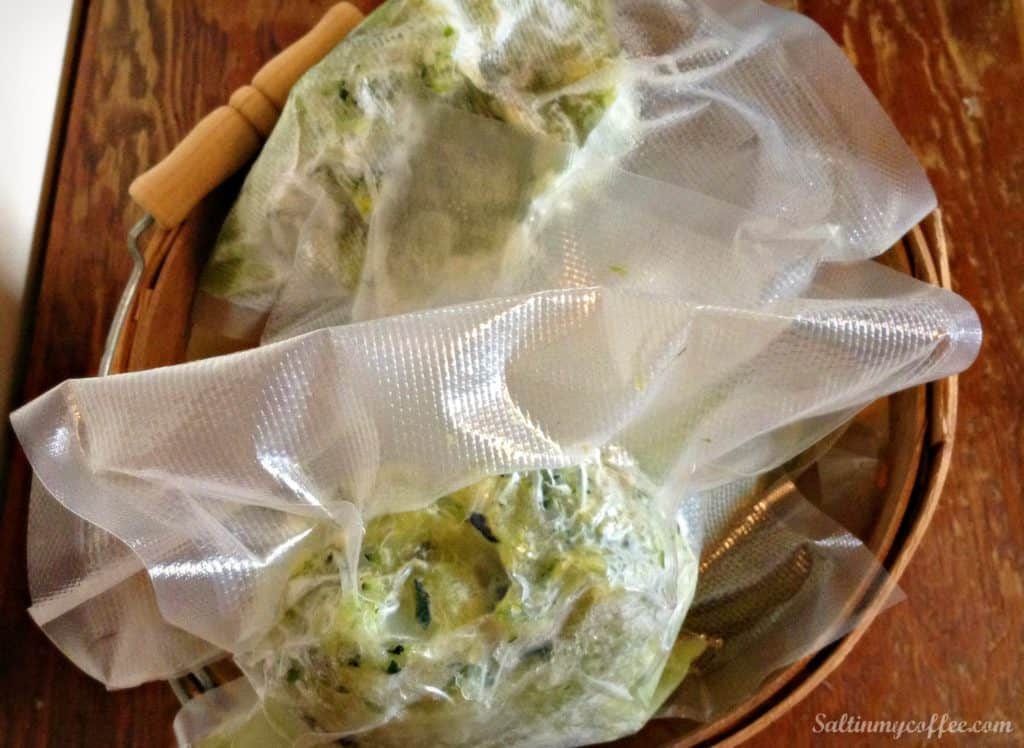 Once upon a time, I used to dutifully blanch zucchini before freezing it. However, I did a taste test last winter using frozen zucchini that had been blanched, alongside some that had simply been shredded and frozen. Honestly - I preferred the batch that had not been blanched. Hallelujah! That's one less step to bother with, and these days, any time-saver is a godsend!
To use the zucchini in baking, I pull a bag or two out of the freezer the night before I plan to make up a batch of muffins or bread. It thaws nicely overnight in the fridge. In the morning, it's ready to go!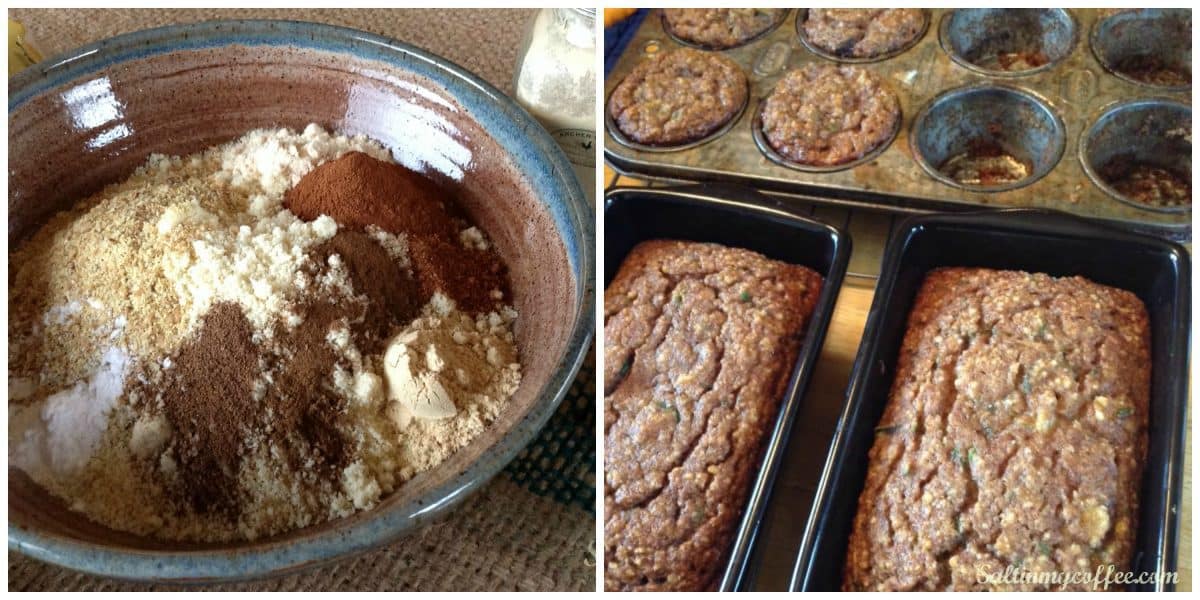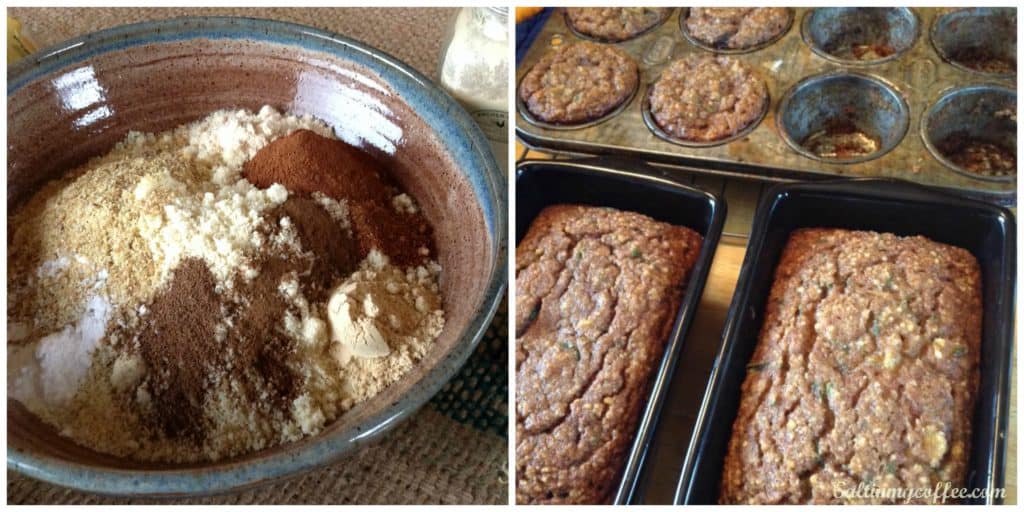 Pin
That photo on the right is of muffins and bread made from Danielle Walker's zucchini bread recipe, over at Againstallgrain.com. Do you have a favorite recipe that calls for shredded zucchini? Leave me a link in the comments!