There are a few things I get asked so frequently, I keep a sticky on my desktop with the answer. A little Ctrl+C, Ctrl+V, and it's easy to oblige with a thoughtful response, without having to compose an answer from scratch every time. Interestingly, "How do you roast a chicken?" is one of those questions.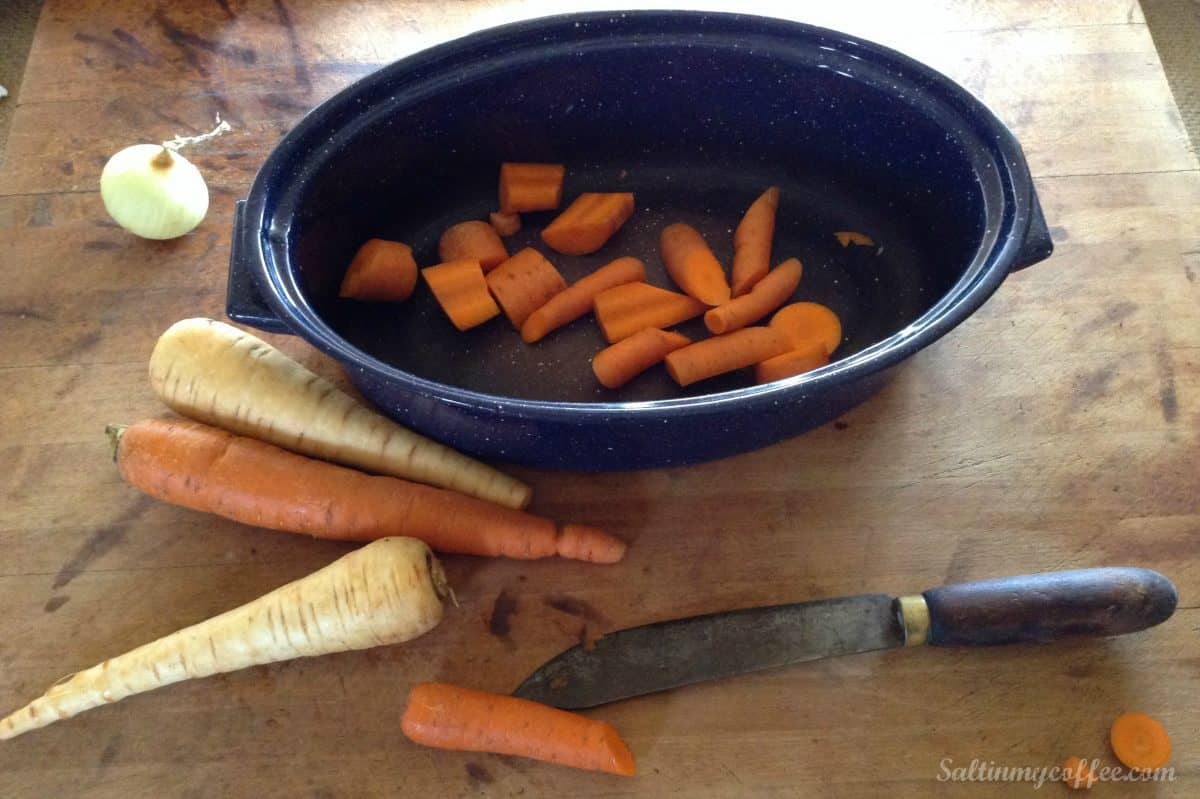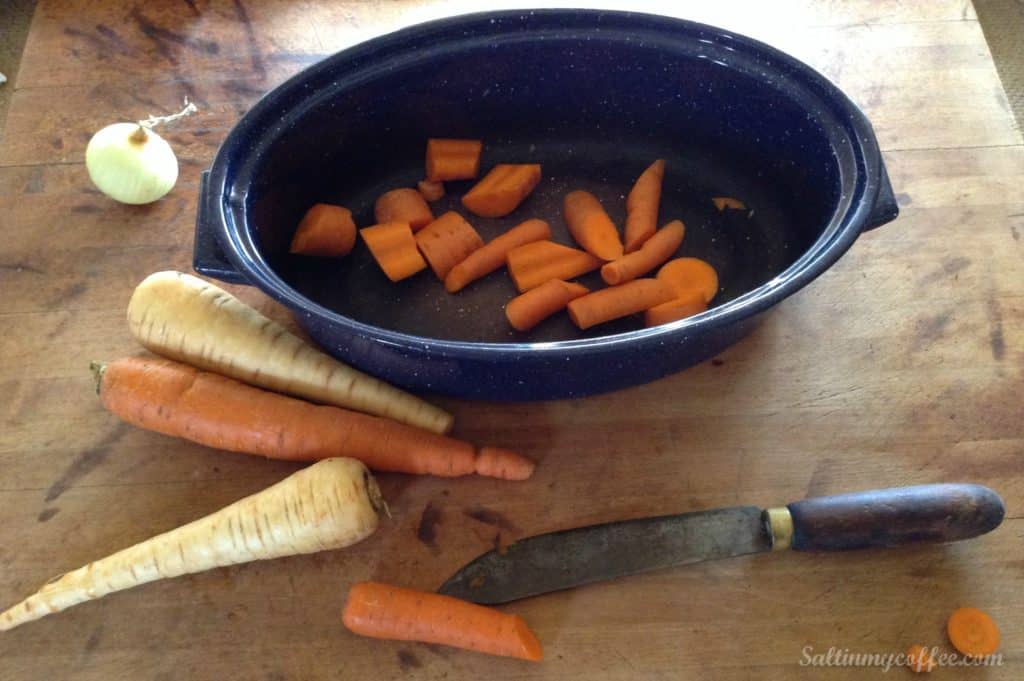 Today seemed a good day to share my method for fail-proof roast chicken here on the blog. It's been a shockingly cold October day in these foothills of Maine, and it brought the first flurries of snow swirling through the air all afternoon.
Of course, this also just happened to be the day the Mister had to replace rotors on the truck. We joke that car repairs are only necessary around here when it's bitter cold or raining - and more often than not, that's true! So it seemed like a great day for a hearty and warming meal. A good roast chicken always makes me feel cozy and "homey", so it felt like just the thing.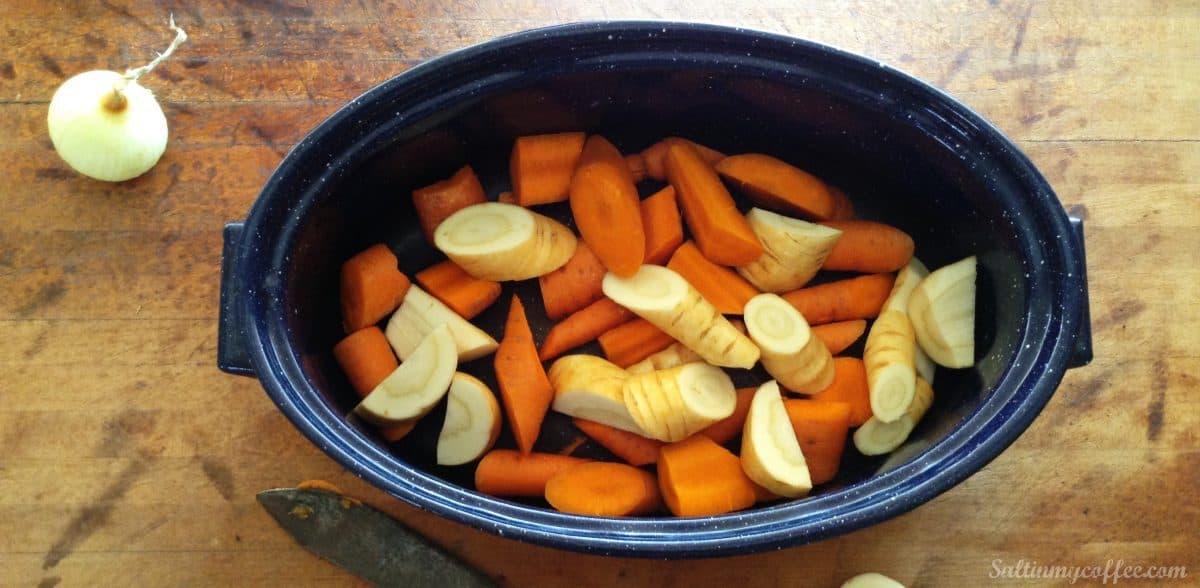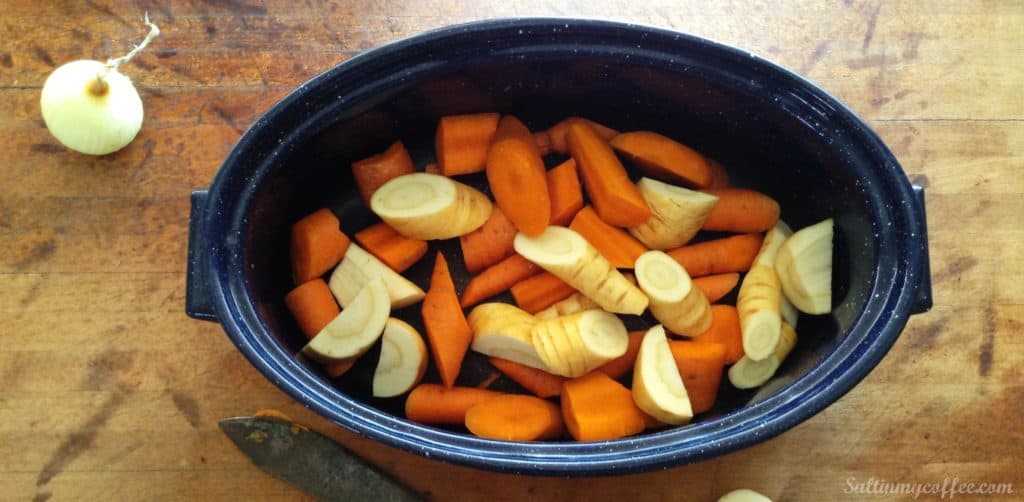 This chicken was a five pounder. I've found I prefer a 5-6 pound chicken, as a nice size for our small family, with plenty of leftovers. While this is my tried-and-true method for this size, I've also included notes for timing that works well with larger and smaller birds.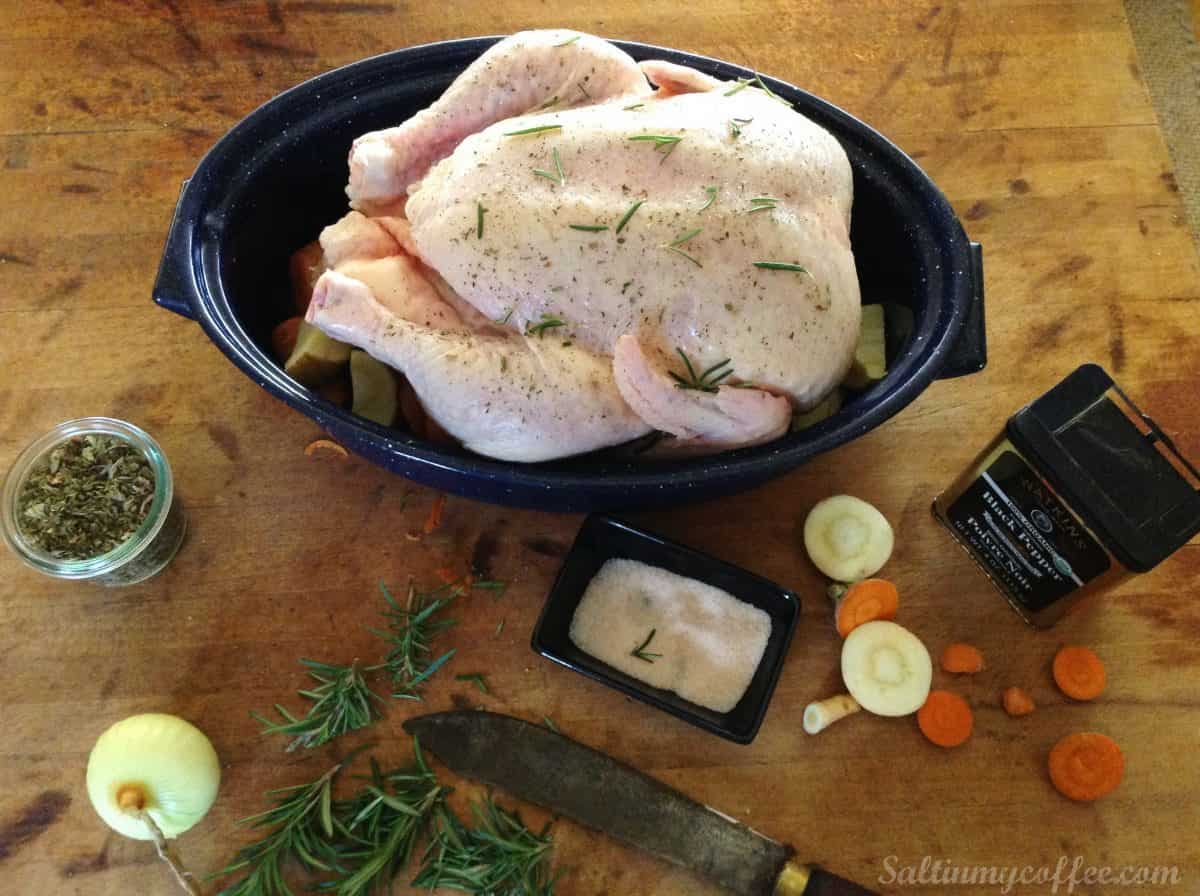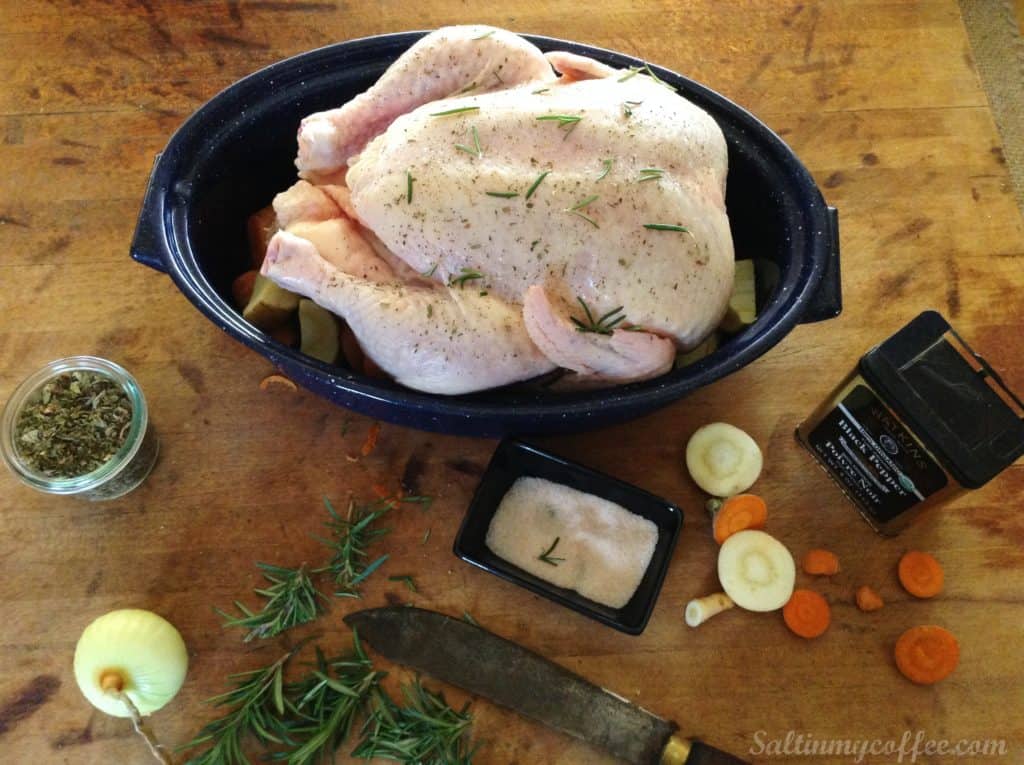 If you're cooking some root vegetables along with your chicken, start by heating the oven to 350. (If you're just cooking the chicken, skip to the next step.) Chop your veggies, and place them in a layer in the bottom of a large roasting pan. Cover with the lid, and cook for 15 minutes. Meanwhile, rinse chicken and pat dry.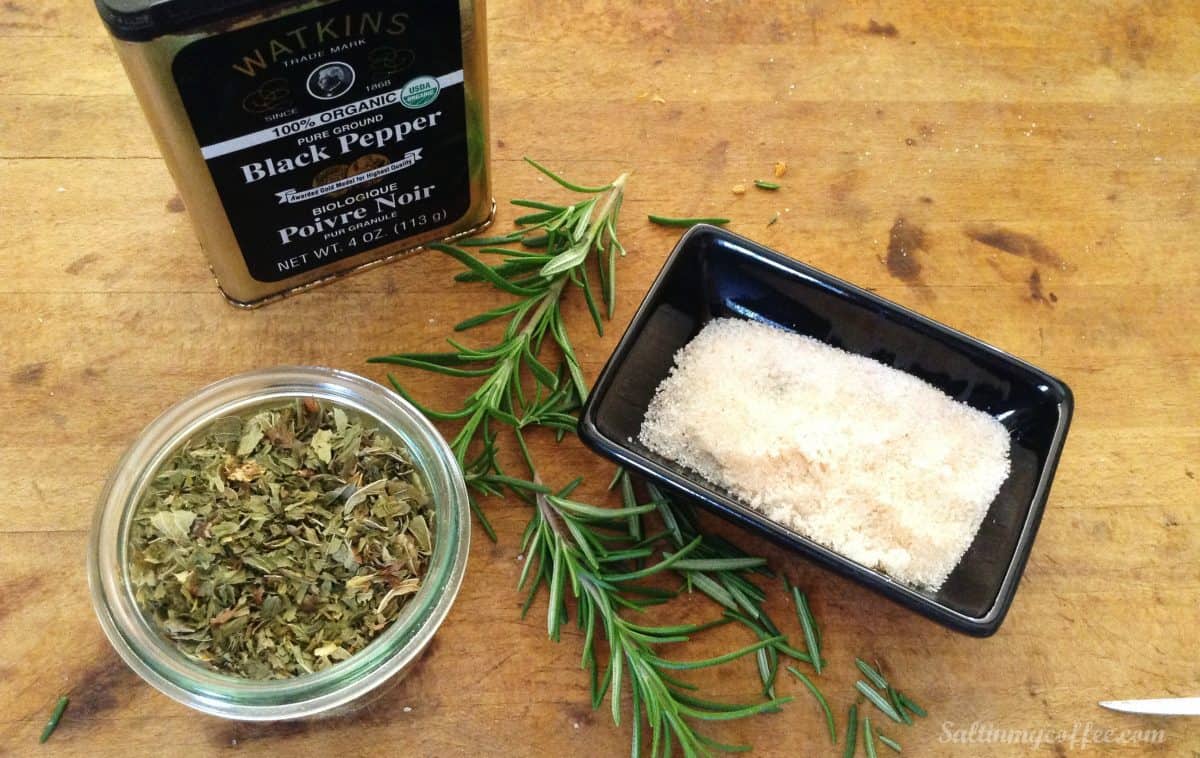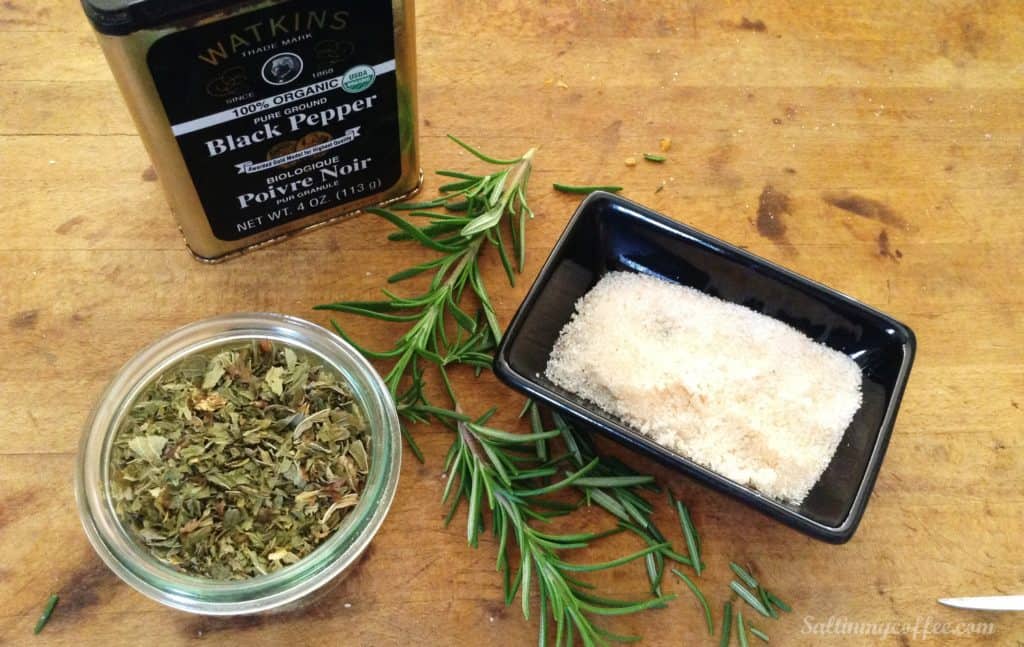 Remove the roasting pan with vegetables from oven, and turn the heat up to 425. Add a pint of water to the pan, then place chicken in pan, on top of the vegetables. Sprinkle with salt and pepper, and some herbs if you'd like.
I'm pretty passionate about keeping my seasoning simple with roast chicken, so the quality of the good pasture-raised meat can shine through. Today I used a little fresh rosemary, and some lambsquarter that I dried this summer. Parsley, marjoram, or thyme are wonderful too!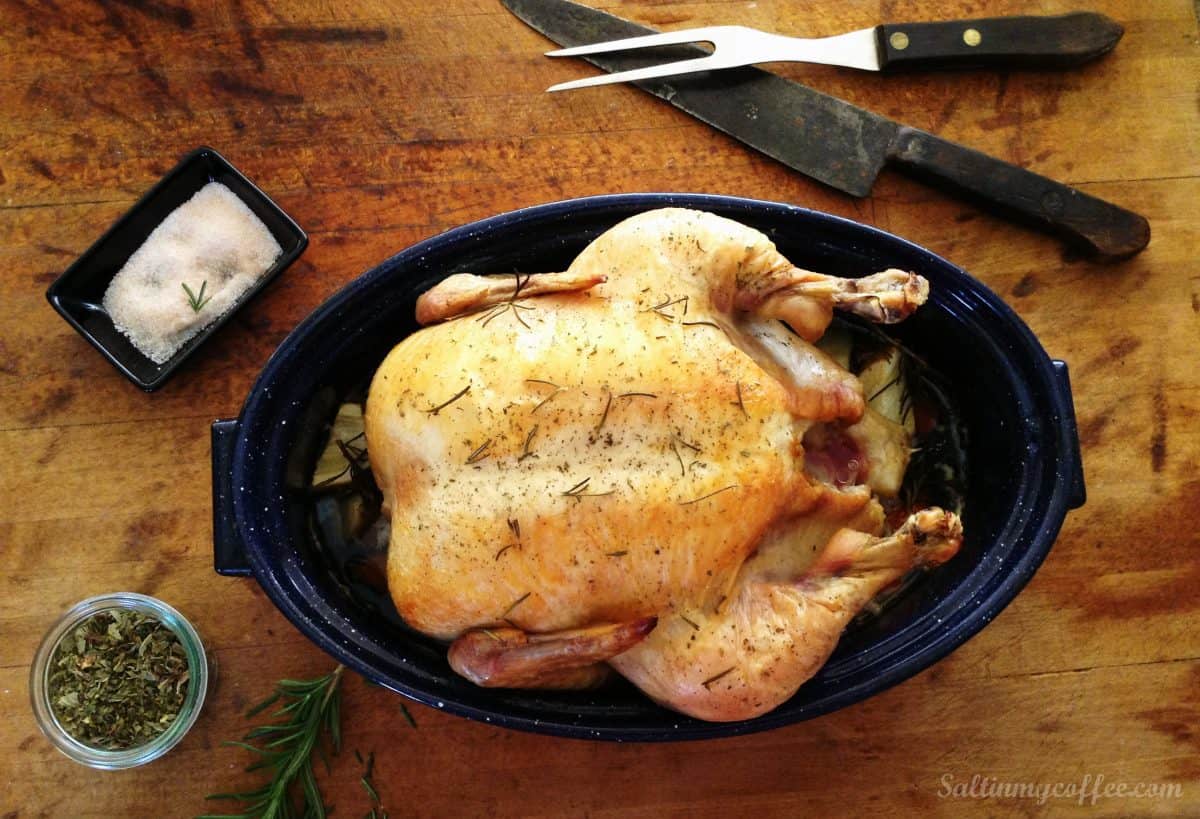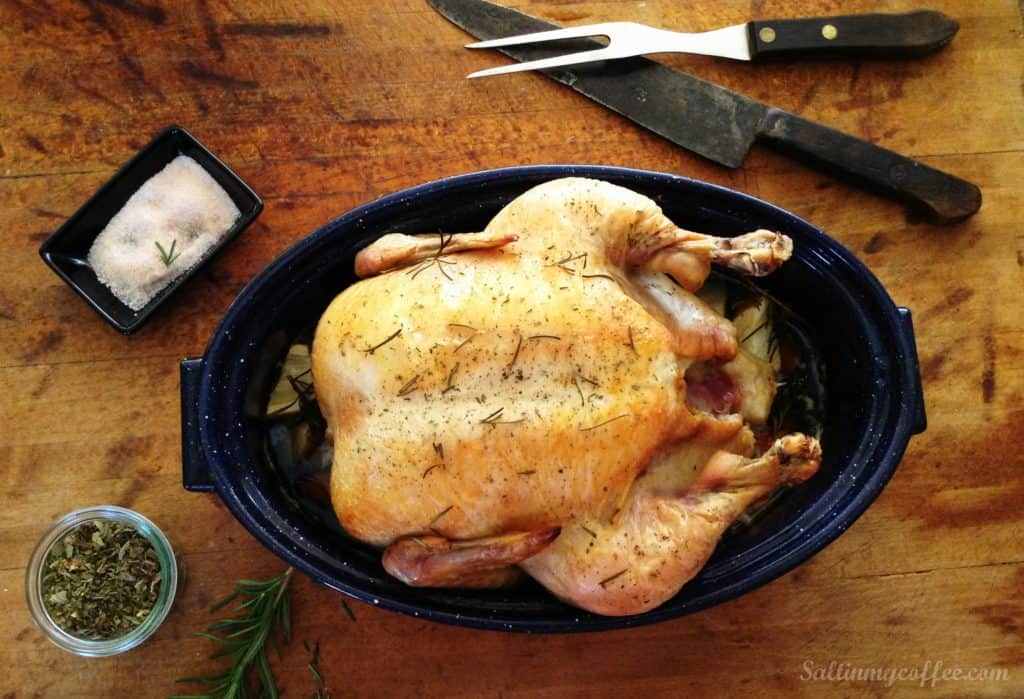 When the oven is up to 425, return pan with chicken and vegetables to oven, and roast uncovered for 20 minutes. Now, leaving the oven closed, turn heat down to 350 and keep cooking for another 25 minutes. (Adjustments for size: 20 minutes for a 3-4 lb chicken, 28 for a 7-8 pounder).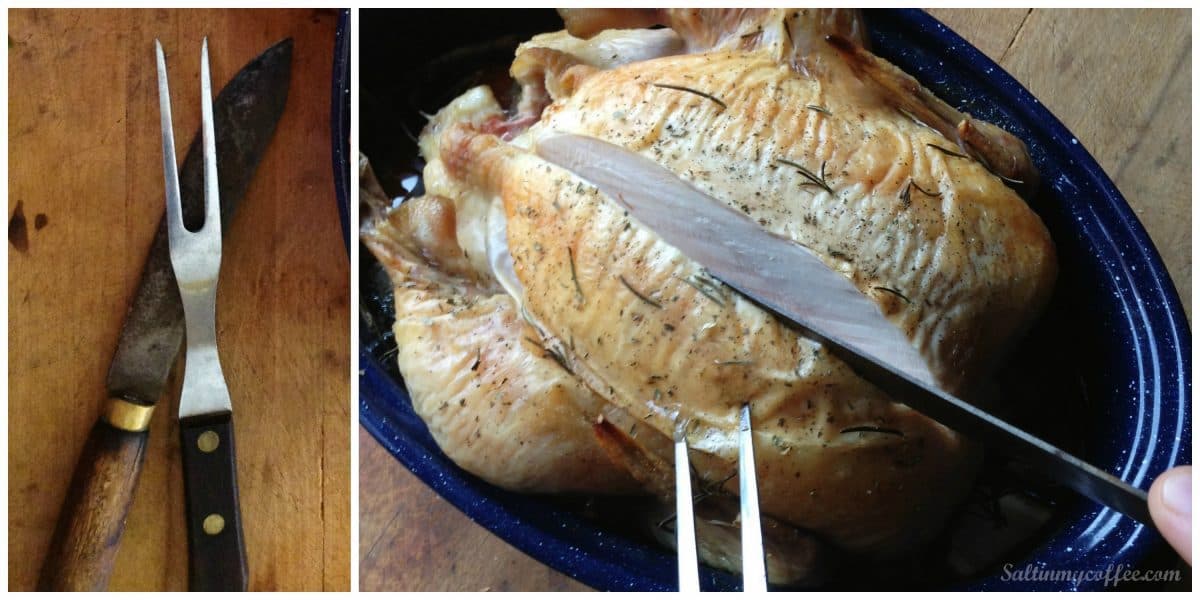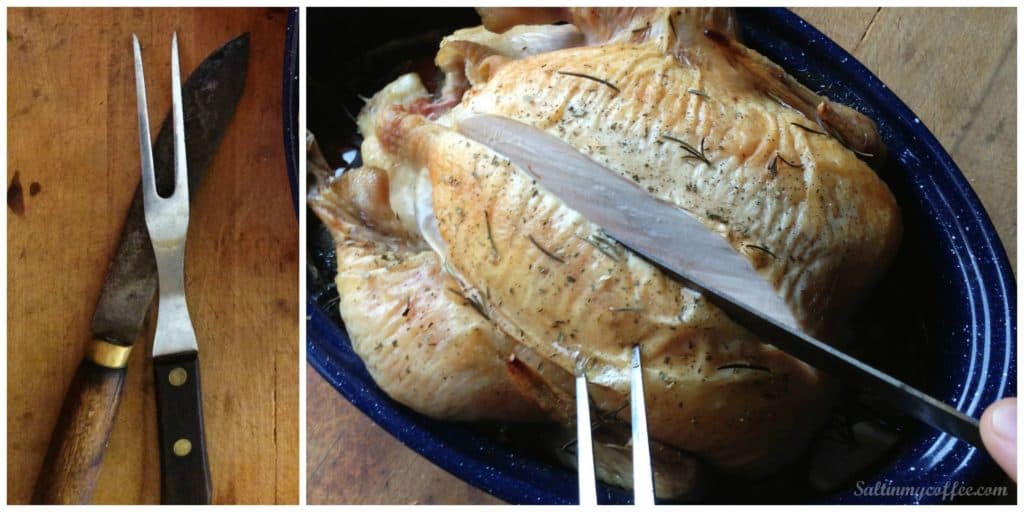 Still leaving the oven closed, turn off the heat, and allow chicken to stay in the closed oven for another 25 minutes. This process of resting in the slowly cooling oven is really key to a moist and juicy chicken, while still maintaining that crispy, crackly, skin.
That's it, my friends! Sunday dinner at my place, all winter long - just. so. easy. Need a quick primer on how to carve that bird? Check out this great youtube guide from Jamie Oliver - he'll take good care of you. Stay warm out there!