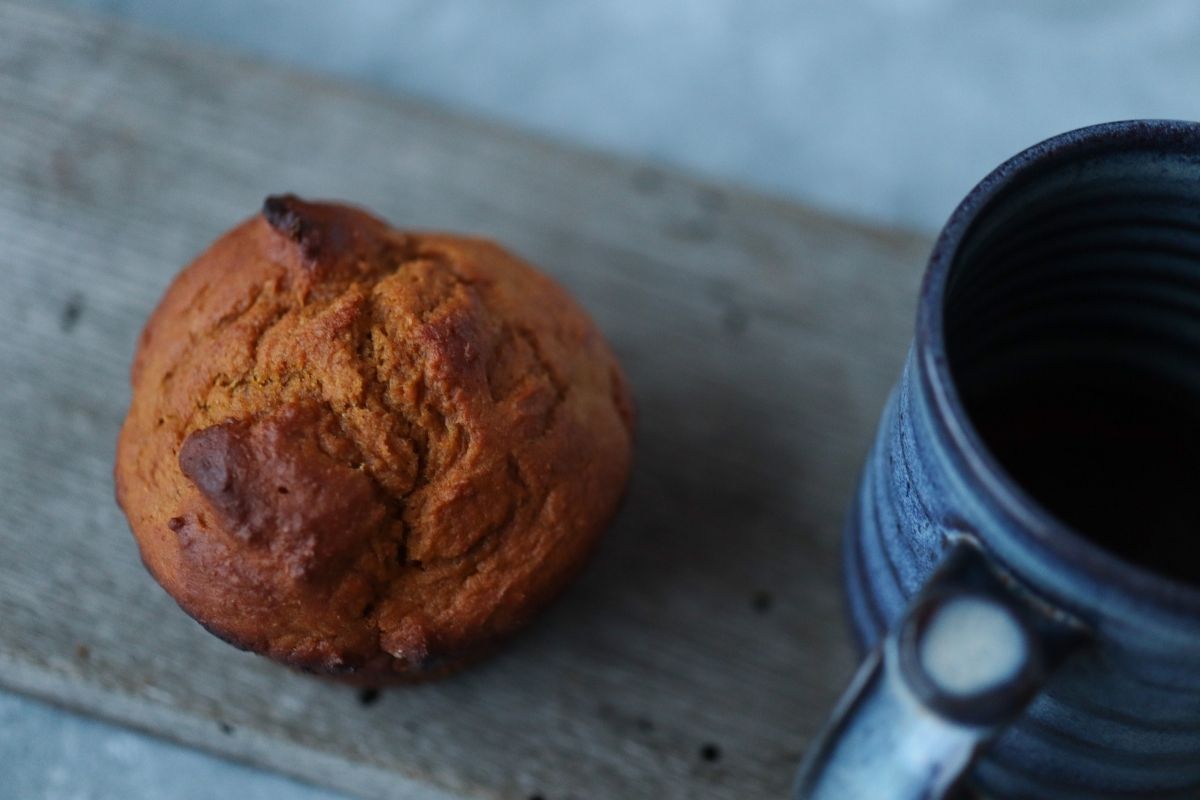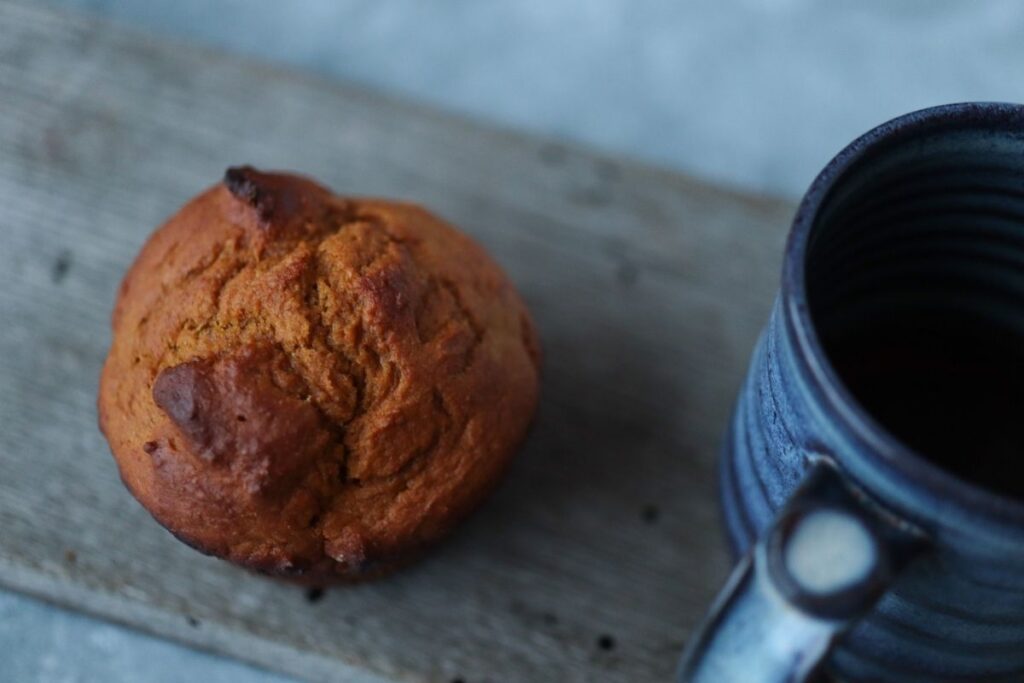 For most of the years that I've been gardening here in Maine, we have had the very worthiest of worthy pumpkin patches. I can remember filling both the wheelbarrow, and the tractor's trailer, full to overflowing.
Pumpkins to cook, pumpkins to store, and pumpkins to give away!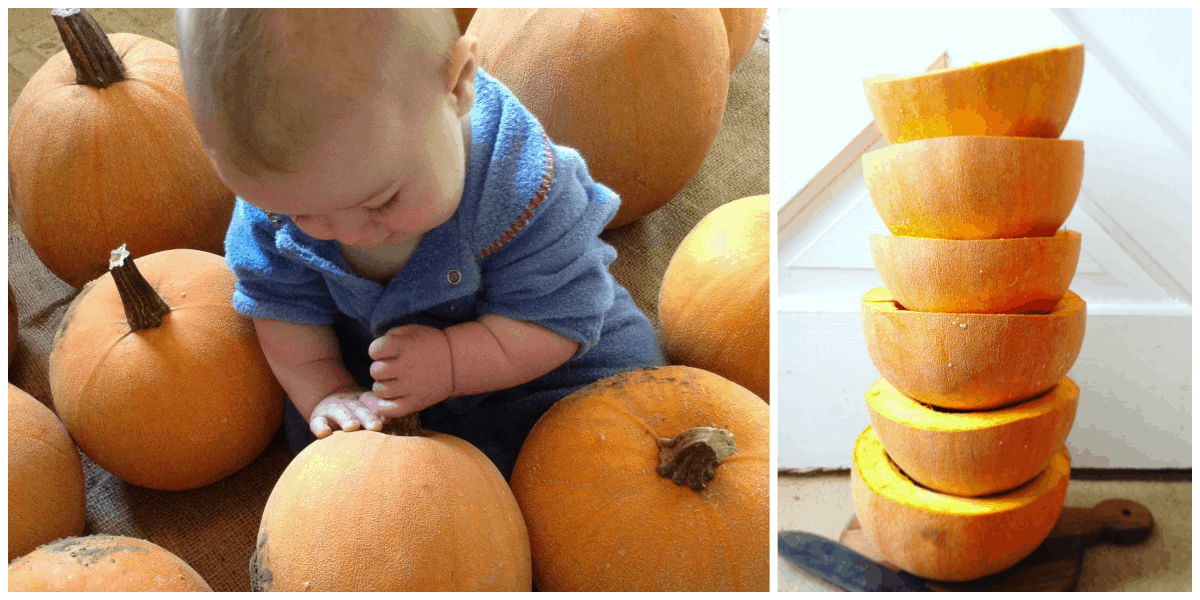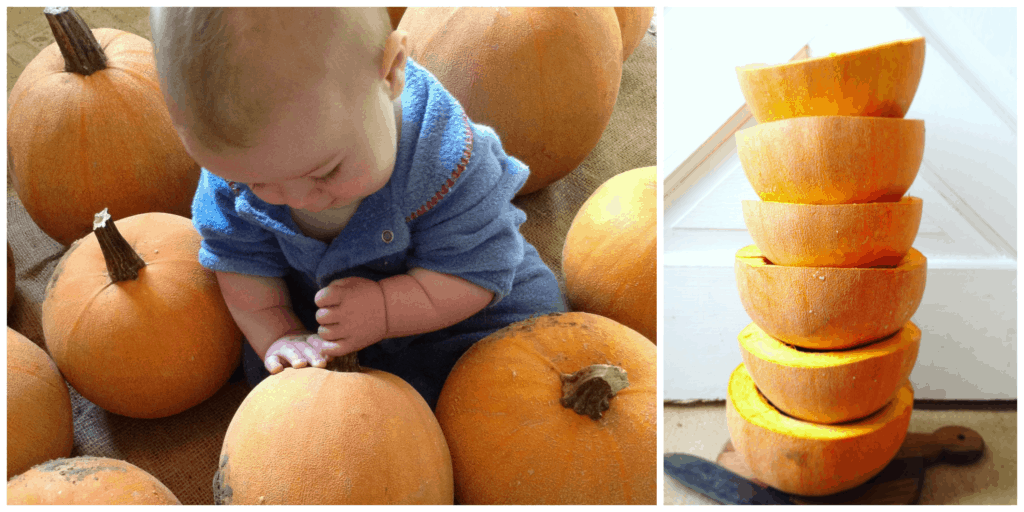 This year, I had to dig out photos of harvests past just to remind myself they existed, because our pumpkin patch (like our zucchini) was hard hit by mosaic virus. Our pumpkin patch did not fare well at all.
Thankfully, there's one good pumpkin for each of the three of us. Jack 'o Lantern making is still a go!
Also - how is it possible that my great big 5-year-old boy was every this small? There's a reason they say "babies don't keep." (Neither do those Winter Luxury pumpkins by the way! They're the BEST baking pumpkin, but don't keep much past Halloween.)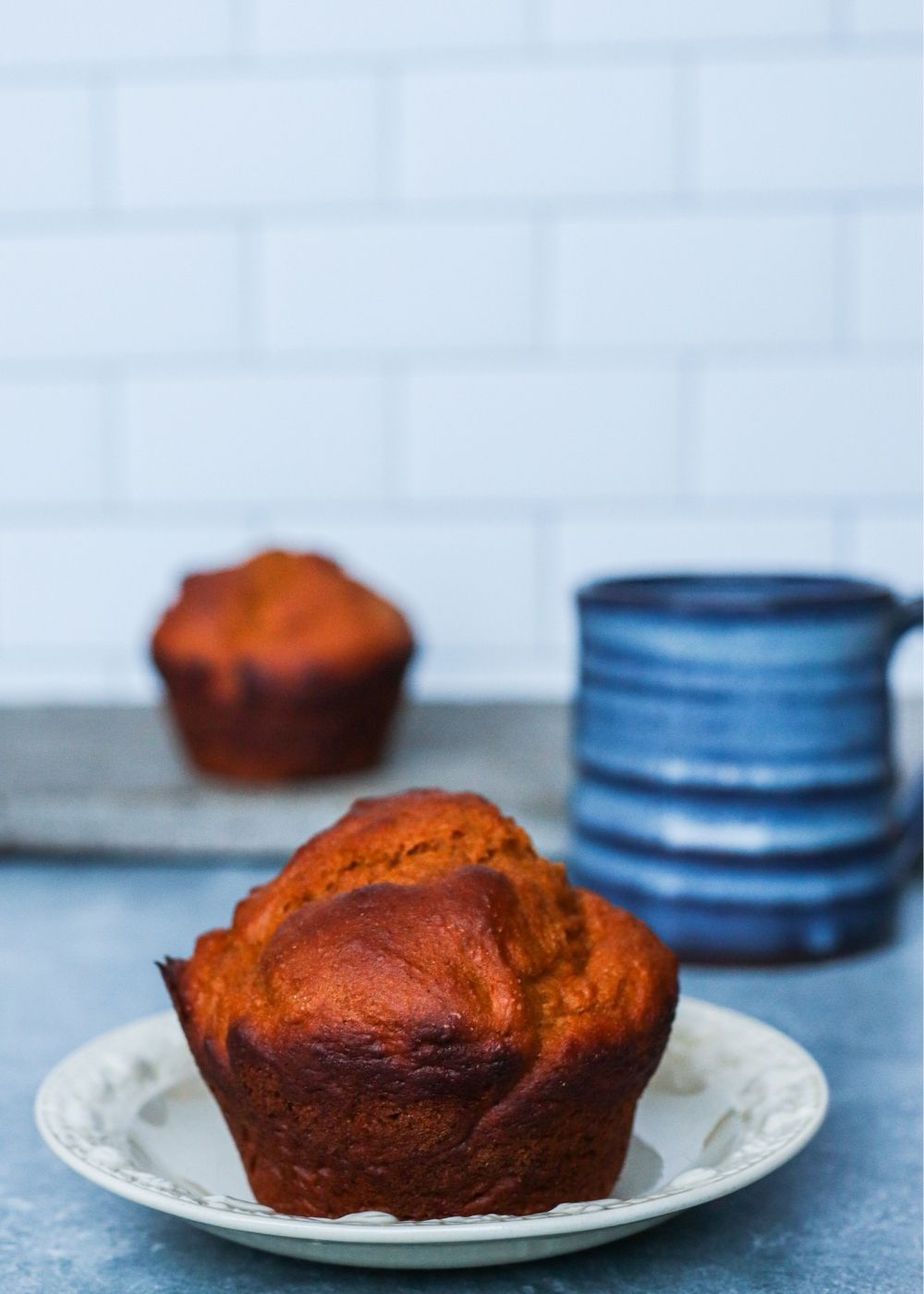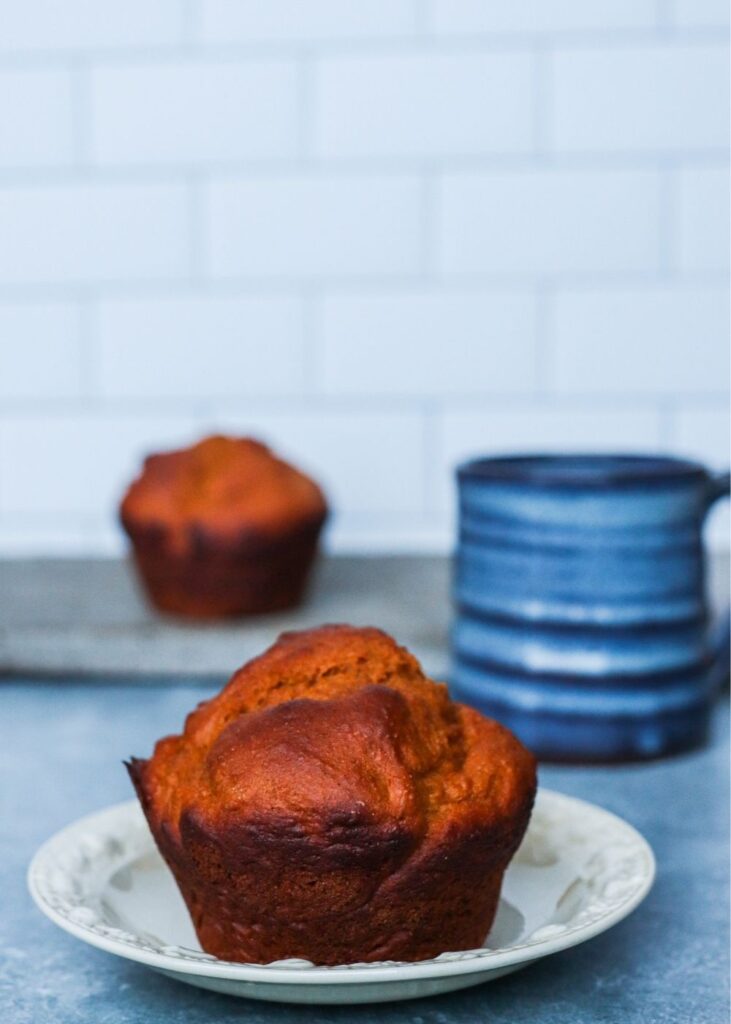 In most years, any pumpkin that I use for baking is puree that I've made from cooking our home-grown pumpkins. This year, I'm making do with canned pumpkin from the store.
One thing I've quickly remembered as I've started my annual fall crush on all things pumpkin spice, is that I have one little pet peeve about cooking with canned pumpkin that drives me crazy.
What to do with the leftover pumpkin in the can, after measuring out what's needed for a recipe. So many recipes call for just a little less than the amount of pumpkin in a full can!
SO--I end up with one of two scenarios: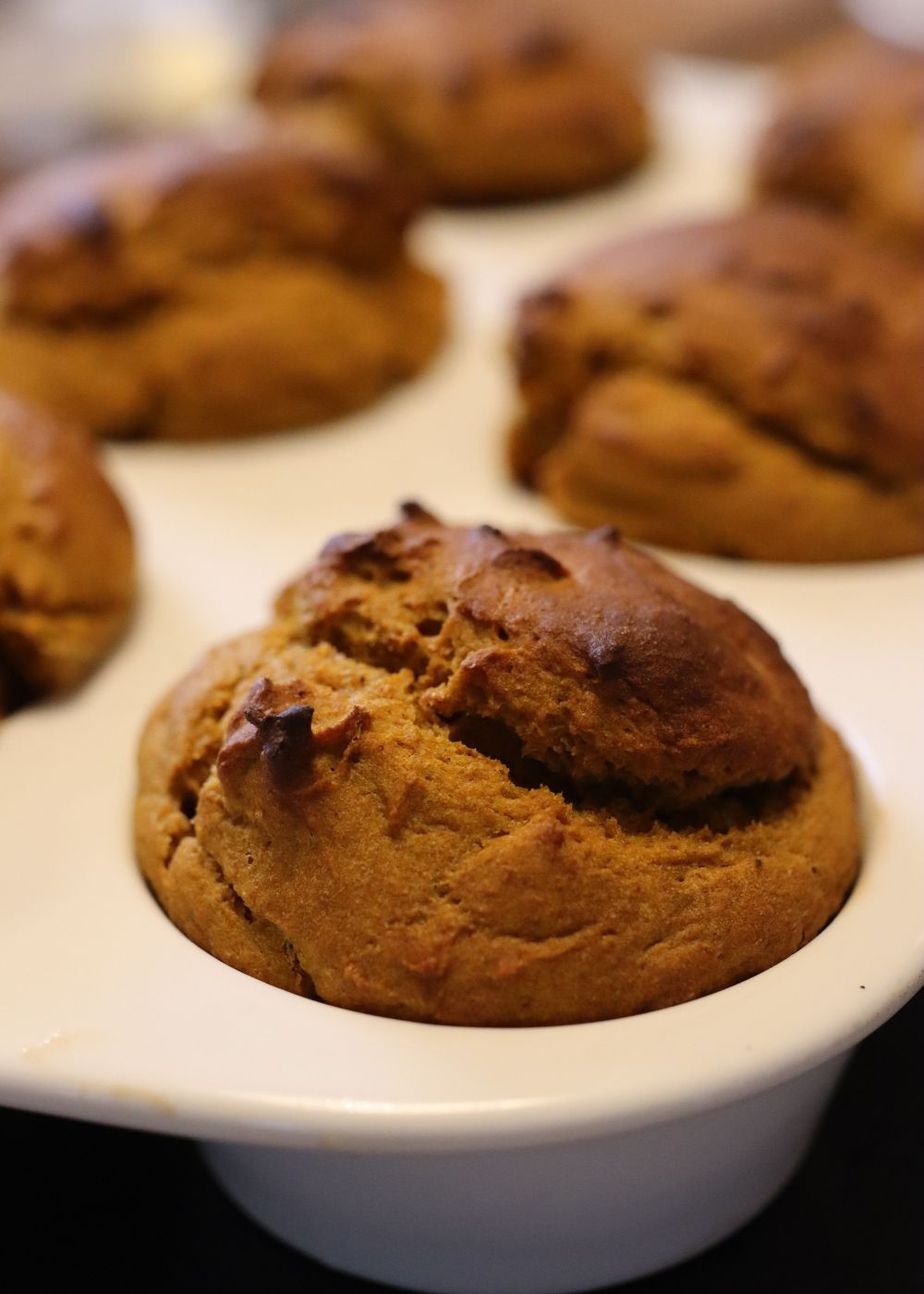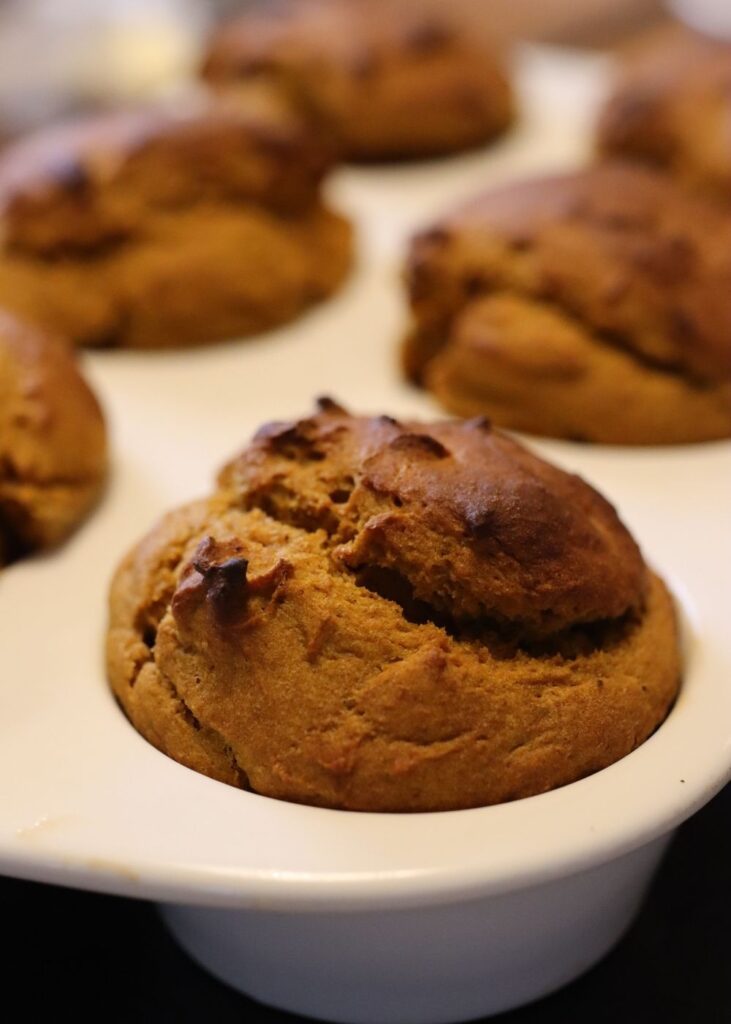 Either I shrug my shoulders, dump in the extra 1/3 cup of pumpkin leftover in the can after measuring out what the recipe calls for, and hope for the best.
Or, I dutifully shovel that scraping of pumpkin into a little refrigerator container, and plop it on a shelf in the fridge, where it sits until it grows fur.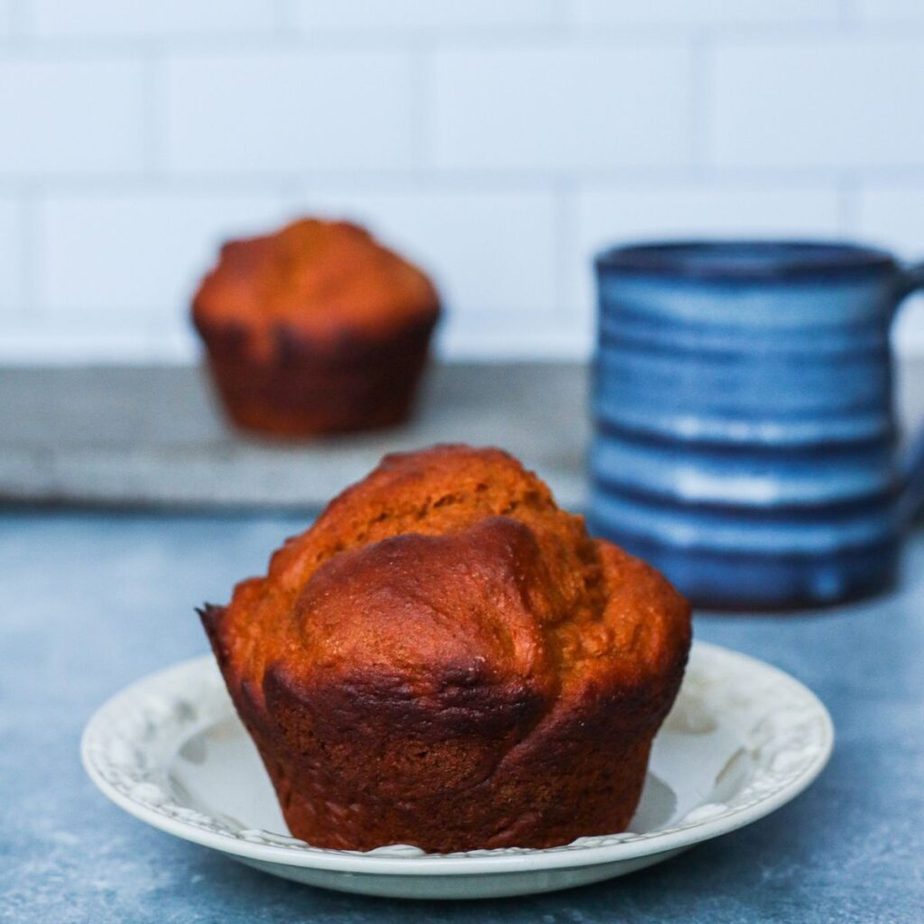 Neither of these scenarios end well.
So when I'm using canned pumpkin, THIS is the recipe, my friends. You can dump in the entire can, and know that it's all going to work out. The muffins are nicely moist, and while they taste like pumpkin pie in all the best ways, they're not heavy, dense, or custard-like.
They also use SO MUCH LESS SUGAR than most popular pumpkin muffin recipes. To me, if you're going to put two cups of sugar in a recipe that makes a dozen muffins, ya might as well cut yourself a big slice of cake and call it breakfast.
I just don't do well with that much sugar, and don't enjoy recipes that are that sweet. I'm a big fan of really enjoying the pumpkin flavor that shines through, and those spices that make me want to pull out my wool sweaters and pray for snow.
The scent of these muffins baking is heavenly, by the way. Like an olfactory harbinger of Thanksgiving.
These have become my go-to muffin recipe this year, and they're a big hit with the kids. I hope you enjoy them as much as we do!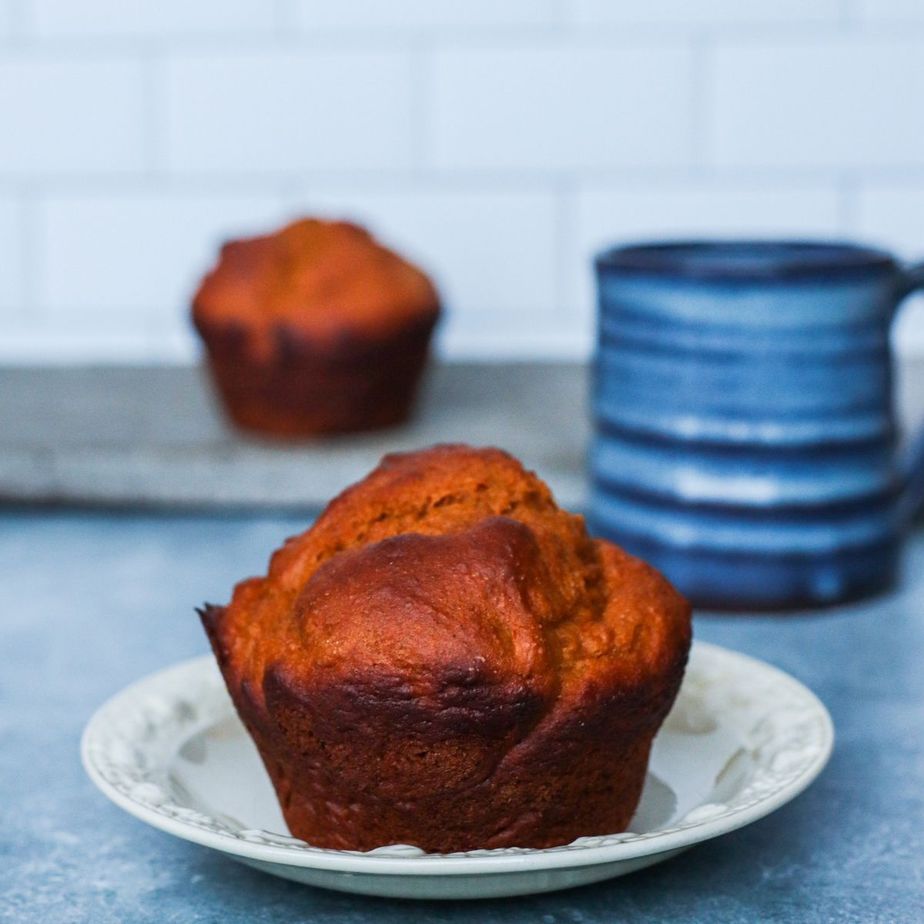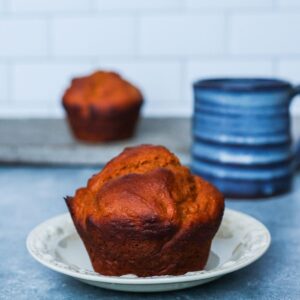 The Best Lower-Sugar Pumpkin Muffins
These perfectly spicy pumpkin muffins taste like fall, and are a snap to make! They call for a full can of pumpkin, so they're convenient, and don't leave you with leftover pumpkin.
Print
Pin
Rate
Equipment
stand mixer or mixing bowl

muffin tin
Instructions
Prehead oven to 325° F. Thoroughly grease muffin tin. (This recipe makes 12 standard sized muffins, or 6 jumbo muffins)

Dump ALL ingredients into a stand mixer, in the order listed. Mix on low speed until throroughly mixed.

To mix by hand:

Add wet ingredients to a large mixing bowl, and beat well. Add dry ingredients to a small mixing bowl, and stir until well blended. Add dry mixture to wet mixture, and stir until well mixed.

Spoon batter into muffin tins.

Bake for 22-25 minutes, or until centers are just set and edges are becoming golden brown. (30-35 minutes for jumbo sized muffins)

Let cool slightly, and serve.
Nutrition Facts
The Best Lower-Sugar Pumpkin Muffins
Amount Per Serving (1 Muffin)
Calories 139
Calories from Fat 9
% Daily Value*
Fat 1g2%
Cholesterol 14mg5%
Sodium 35mg1%
Potassium 185mg5%
Carbohydrates 30g10%
Protein 3g6%
Vitamin A 5532IU111%
Vitamin C 1mg1%
Calcium 53mg5%
Iron 2mg11%
* Percent Daily Values are based on a 2000 calorie diet.
Nutrition
Serving:
1
Muffin
|
Calories:
139
kcal
|
Carbohydrates:
30
g
|
Protein:
3
g
|
Fat:
1
g
|
Saturated Fat:
1
g
|
Polyunsaturated Fat:
1
g
|
Monounsaturated Fat:
1
g
|
Trans Fat:
1
g
|
Cholesterol:
14
mg
|
Sodium:
35
mg
|
Potassium:
185
mg
|
Fiber:
2
g
|
Sugar:
10
g
|
Vitamin A:
5532
IU
|
Vitamin C:
1
mg
|
Calcium:
53
mg
|
Iron:
2
mg
What are good mix-ins for pumpkin muffins?
It's fun to mix it up sometimes! These are all GREAT add-ins for pumpkin muffins:
chocolate chips
cacao nibs
walnut pieces
toasted pecan pieces
chopped toffee bits
Can I use pumpkin spice in this recipe?
Absolutely. Use 2 teaspoons of pumpkin spice in place of the spices called for. Easy peasy!