If you've been following me for a while, you probably already know how much I value good lard from pastured pigs, as a healthy cooking fat for our family. Now that I know how to render lard in an instant pot, keeping a good supply on hand is even easier!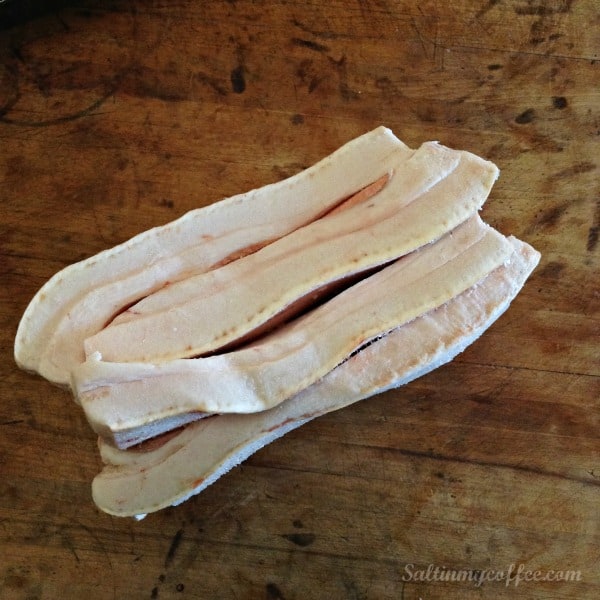 Pin
I've been rendering our own lard for several years now, and love having it on hand - especially for baking! I always used to render it in the crockpot, which is a pretty clean and easy process. It takes quite a while though - usually several hours, from start to finish.
But this year, I have an Instant Pot.
Since it's revolutionized my cooking methods for almost everything else that usually takes longer than 10 minutes to cook, I knew it could probably work wonders on my lard-rendering routine as well.
And it delivered. One hour lard, my friends. One hour. 
Just. So. Easy. Here's how to do it!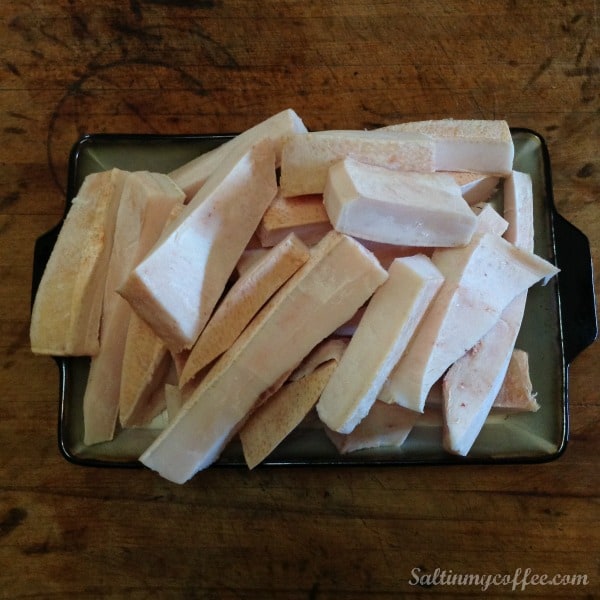 Pin
How to render lard in an Instant Pot
First, you'll need to get your hands on some good raw leaf lard or fatback from a pastured pig. For tips on how to source this, and why pastured is so important, check out my post here.
Now, to get fully-rendered lard in an hour, you'll need to either chop it finely, or grind it. Since I have a heavy-duty Kitchen Aid, with a grinding attachment, it really takes very little time to chop the fatback or leaf lard into strips, and put it through the grinder. Freezing the fat for an hour firms it up enough to make cutting into strips very easy.
If you're working with fatback, rather than leaf lard, you may also want to trim the thick, heavy skin from the fat (if your butcher hasn't done this already). I find it makes the grinding process MUCH faster and easier on the machine.
You can still toss those pieces of skin in the Instant Pot to render with the rest of the fat, and they'll cook up into very crunchy treats that are absolute heaven for dogs!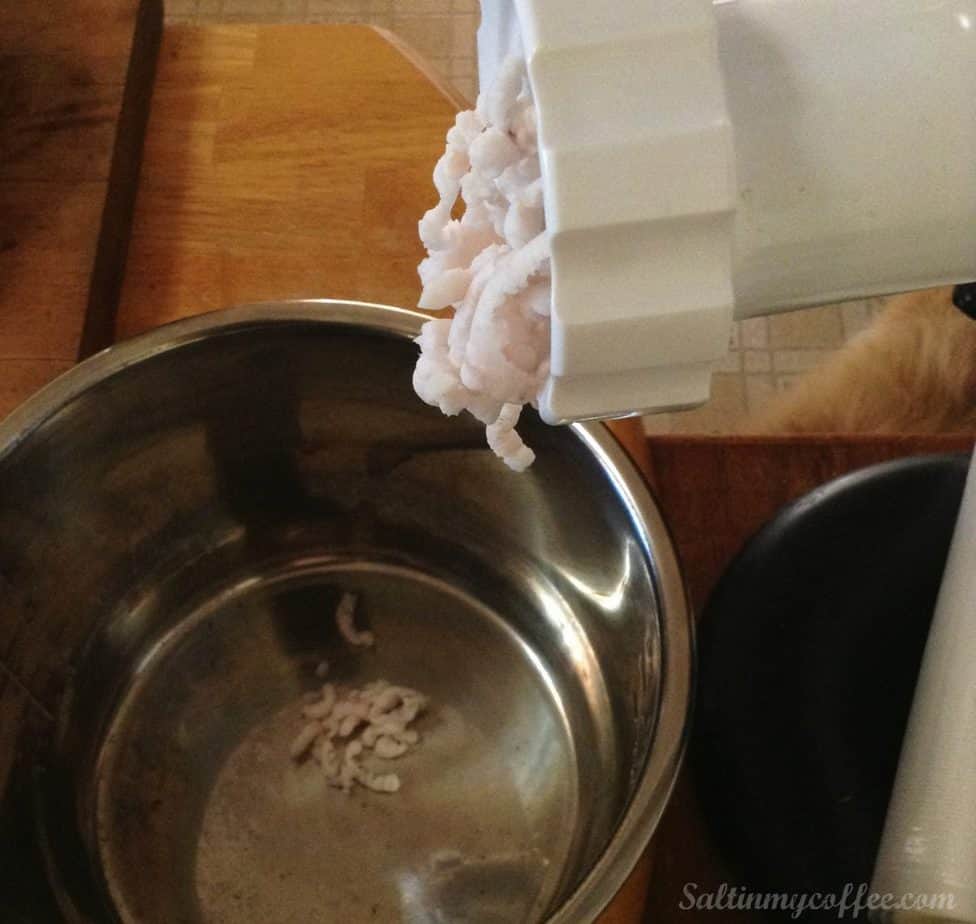 Pin
If you don't have a Kitchen Aid or meat grinder, don't sweat. You can just chop your fat finely, and it will come out fine. After a lot of experimentation, here's how I've found the timing works, based on how finely you chop your fat:
Ground, or finely chopped: 1 hour
Chopped small (1/2 inch cubes or so): 2 hours
Chopped large (1-2 inch cubes, or even a little larger): 2.5 hours
These times don't include the time it takes for the Instant Pot to come up to pressure, which will add about 8-10 minutes to your total cooking time. And this is the version of the Instant Pot that I have, if you're wondering.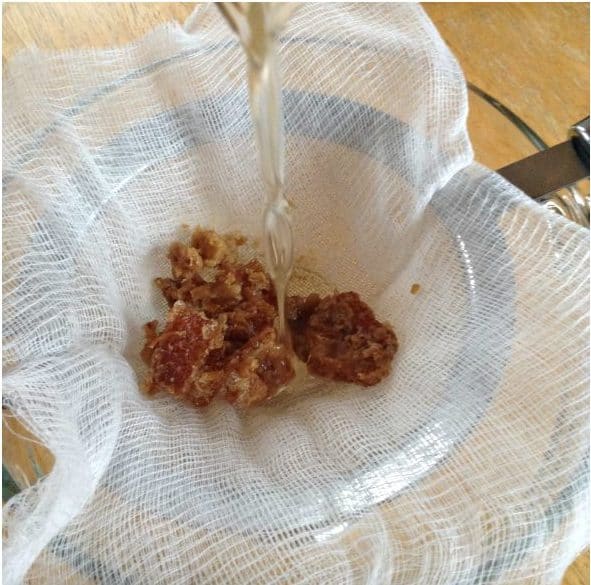 Pin
Add your fat to the Instant Pot, along with 1/4 cup of water, and close the lid with the valve in the "closed" position.
A quick note about that 1/4 cup of water. I find that when I use my kitchen aid to finely grind the fat, with the Instant Pot model that I have, I do not need any water at all. The lard comes out beautifully both ways, but the  "cracklin's" just seem to come out more nicely without water, so this is what I generally do. That said, most folks opt for chopping fat rather than grinding it, and with the coarser chopping, the 1/4 cup of water helps prevent the "burn error" from happening on your Instant Pot. I've also read some speculation that the newest Instant Pot models have a more sensitive error "burn" alert than previous models. For these reasons, I do make the blanket recommendation to add water. 
Now - select "Pressure Cook", and adjust the time to 1 hour (or 2 hours for 1/2" cubes, 2.5 hours for large cubes).
When the cooking cycle ends, allow the Instant Pot to de-pressurize - either naturally or quick-release is just fine.
Pour the melted fat and cracklings through a sieve, and save those wonderful cracklings. They make tasty treats for either people or pets!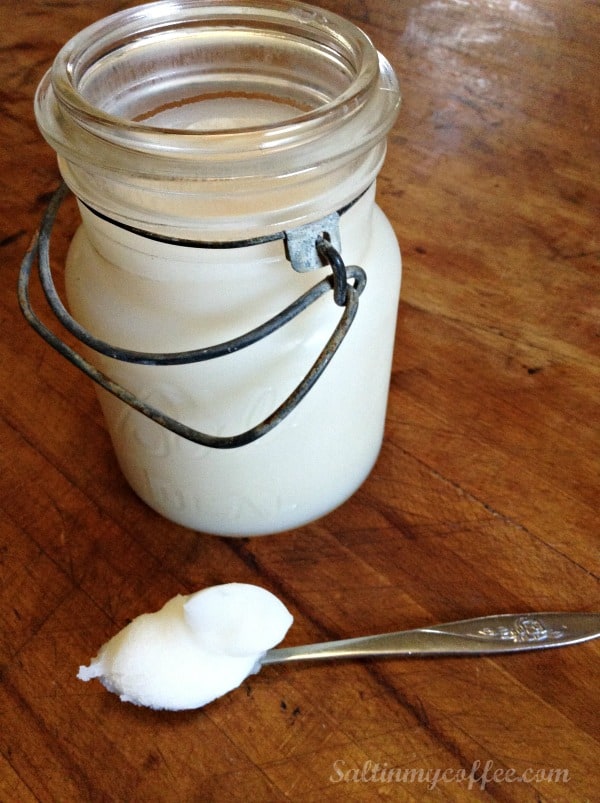 Pin
Pour the melted lard into jars or molds to harden. I tend to use both.
About half of my lard goes into mason jars (easy for scooping!) and half gets poured into loaf pans or these silicone molds, which make blocks that are easy to store for many months in the freezer, with no loss of quality. I put them in vacuum-sealed bags, labeled with the date and amount of lard that's in each package. I've stored lard for a year this way, and haven't noticed any loss of quality at all when frozen in vacuum-sealed bags like this.
This Instant Pot seriously just keeps making my kitchen a happier place. I've never really minded the slow process of rendering lard all that much, especially since I'm such a fan of the finished product.  BUT - with two small kids, anything that can take a long project and condense it into a start-to-finish naptime task is a winning kitchen hack as far as I'm concerned!
Happy rendering!
Pin for later:

Pin
Save
Save
Save