Looking for some fun activities to fill the 24 days before Christmas? Here are some of my favorite Christmas countdown activities to do with kids!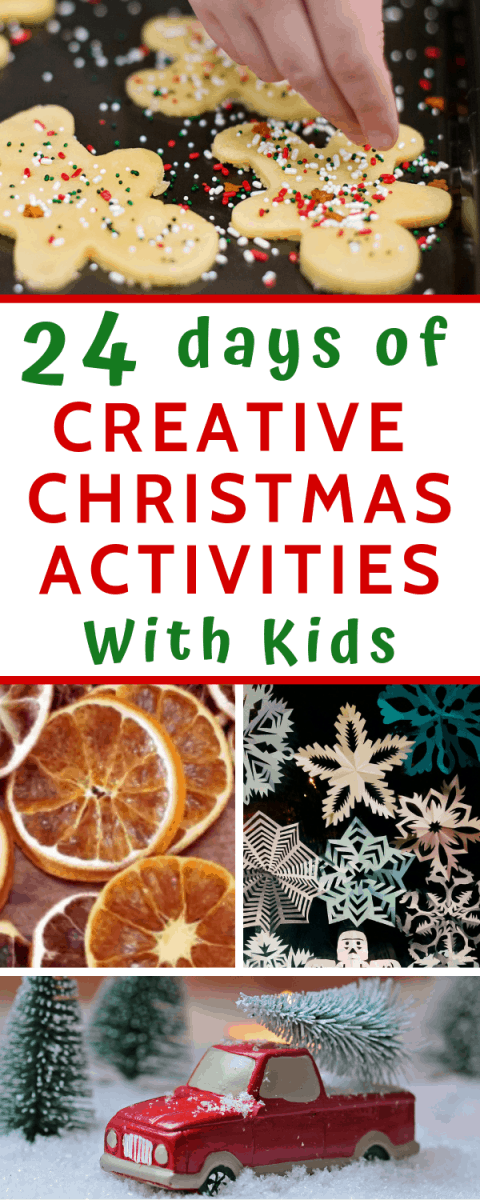 This article contains affiliate links. Click here to learn more.
I was 11 the first time I read Madeleine L'Engle's The 24 Days Before Christmas, and remember being just smitten at the Austin family tradition of doing something special for each of the 24 days of December, leading up to Christmas. Starting that year, and ever since, I've always tried to plan out some special little "Christmas thing" for each of the 24 days. Now that I have kids, it's SO much more magical than ever.
I absolutely love dreaming up special little Christmas activities or surprises for each day. I just finished plotting this year's list of fun ideas I want to do with the kids, and thought I'd share it with you. Am I super excited about all of these ideas? You betcha! Will there probably be a day or two that I wake up feeling under the weather, and more like Old Man Winter, than Mrs. Claus? For sure. And when that happens, I'll print some Christmas coloring pages, make us some hot cocoa, and give myself grace if I skip an activity or two. It's meant to be a joy to all of us, and not a burden, after all!
You'll notice that I've put most of the decorating-related activities toward the beginning, and most of the gift-making activities toward the end. This is partly because my kids are young (2 and 4) and it's SO hard to make a present, and not gift it right away. So all of our present-making is happening in the last week leading up to Christmas.
I hope you enjoy browsing through our 2018 Christmas countdown list!
24 days of Christmas countdown activities with kids
1. Start an Advent calendar
Starting an advent calendar is such a great way to kick off the 24 days before Christmas! My plan for this year is to whip up an easy pocket-style fabric calendar for each kid (like the one in this tutorial) ahead of time. Our fun activity of the day will be making a little pompom mouse with my 4 year old, and a super easy little pompom snowman with my 2 year old. Then I'll surprise them with their calendars, so their sweet little creatures can get tucked into the pocket for day #1. Each day, they'll move their pompom creature to the next day's pocket (and find a little treat inside!)
2. Make birch bird ornaments
These are so cute, and easy to make! Little kids can use toddler scissors to practice cutting out the pattern, and older kids LOVE the chance to cut something different like birch bark. I'm going to take these a step further than the tutorial, and give the kids some feathers and glue to "dress" their birds.
3. Make Christmas cards
There are so many creative Christmas card ideas on Pinterest! For this year, I'm keeping it super simple. We'll glue simple cutout Christmas trees and ornaments to blank kraft paper cards, and I'll turn the kids loose to decorate them with glitter glue from the dollar store.
4. Pine cone owl ornaments
The ones I grew up making are a bit like these, but even simpler. We'll probably mix it up and make some of both. They're easy, and so darn adorable. Plus - every time we create little creatures, there's the added fun of listening to the kids name every single one.
5. Make Christmas mugs and break them in with hot cocoa
This just doesn't get easier. Sharpies. Blank white mugs from the dollar store. A little time in the oven, and then HOT COCOA PARTY! Here's how to do it!
6. Cut paper snowflakes
It's just not Christmas without paper snowflakes! I've found that even good quality safety scissors generally cut through the layers of paper quite well. Another trick, if your kids are still in safety scissors, is to use parchment paper instead of copy paper - it cuts much more easily. Since young kids can feel a bit lost about what to cut, I often use a pencil to draw some cutting lines on their first few snowflakes for them. Don't quite remember how to fold paper for cutting a snowflake? No worries - this tutorial has you covered.
7. Make pomanders, and hang them up
Pomanders are citrus fruit studded with whole cloves. They smell amazing, and poking all those little cloves into the orange is pure joy to little hands. (And big ones too!) The other day, Izzy was reorganizing my spice drawer for me, and spotted the jar of cloves. Then she noticed the oranges on the counter, and picked one up - "Mama!! Can we make a pom-mander?" She really enjoyed this activity so much last Christmas, when she was 3. Of course we made one up and I've been enjoying it, but we'll definitely make more! Here's how, if you've never made one.
8. Make cinnamon ornaments
I can hardly wait for this activity, because I need my house to smell like these ornaments now! Especially when combined with the scent of fresh fir, it's like essence of Christmas. Here's a good recipe for making these.
9. Make potpourri
This is another fun one that makes the house smell so lovely. I only get out my potpourri burner at Christmas time, so that adds a little extra excitement. I like to wing this one. It's fun to get the kids talking about how Christmas smells...what does it smell like? Christmas trees? Then we'll go grab some little snips of evergreen for our potpourri basket. Does it small like spices? We'll throw in a few cloves, and break up a piece of cinnamon. Maybe oranges, berries, or even peppermint? It's like going on a scavenger hunt for the smell of Christmas. We'll put our treasures in a basket, let it make the house smell lovely, and use it to replenish the potpourri burner throughout the season.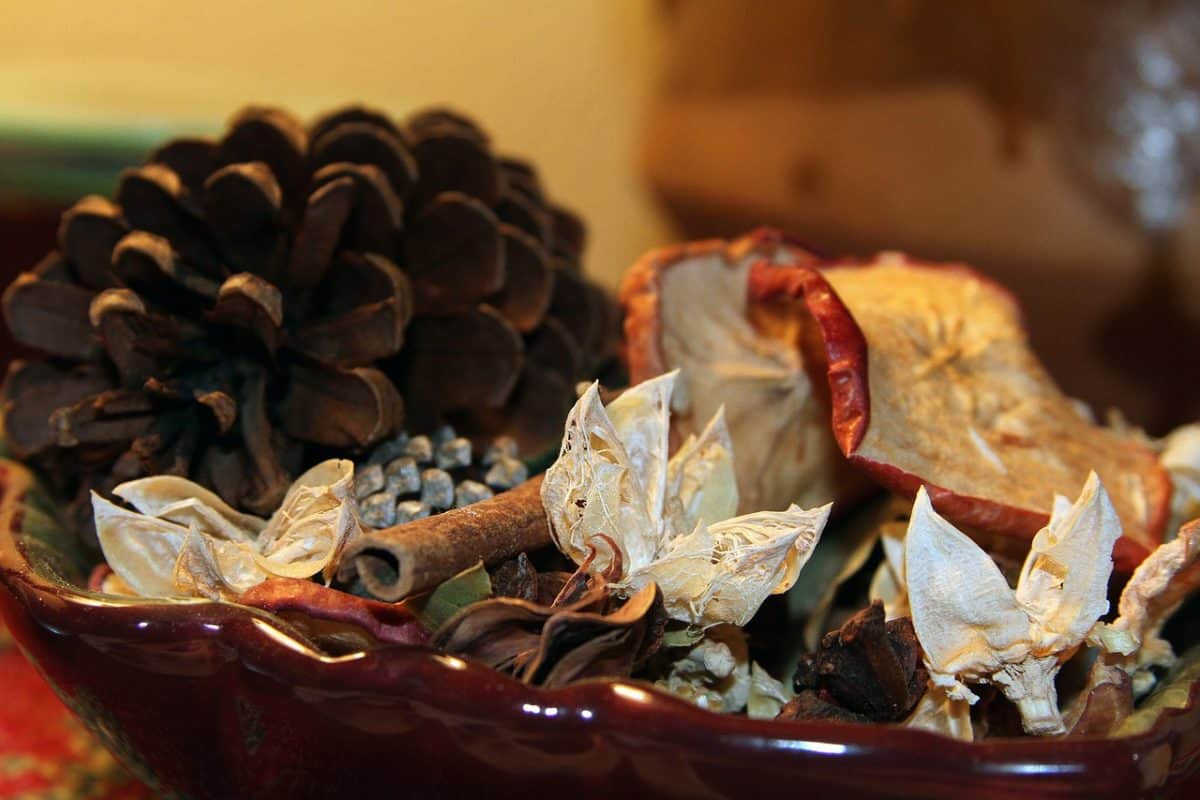 10. Make a clay nativity scene
This one is as simple as getting out the modeling clay (or making your own,) and all working together to create a little creche. I plan to have a few of our Christmas books open, so we can look at the way a few different artists have imagined the nativity scene. I have no doubt a few beloved plastic chickens and pigs ultimately and up joining the manger party as well.
Christmas countdown tip: Don't forget the tunes!

Christmas activities are more fun with Christmas music (Here's a fun playlist of Christmas classics)!
11. Bake Christmas cookies
Ok, there's no doubt we'll be doing this more than once during the holiday. But I like putting it on the list anyway, and making this be our big cooking shindig - with cookie cutters, rolling pins, frosting, and the whole shebang. I'm putting off building actual gingerbread houses until my littlest is just a bit older, but that's another classic Christmas baking project that deserves a spot on a Christmas countdown list, for sure!
12. Decorate a wreath
I'll probably make the whole wreath with them helping, but when it comes to decorating - that's the fun part! We'll get out the glitter and glitz up some pinecones, and get plenty of berries and dried fruit wired up onto floral picks, so the kids can poke them into the wreath wherever they think looks best. Then we'll hang it on the front door and get on our coats so we can go admire it from the front yard.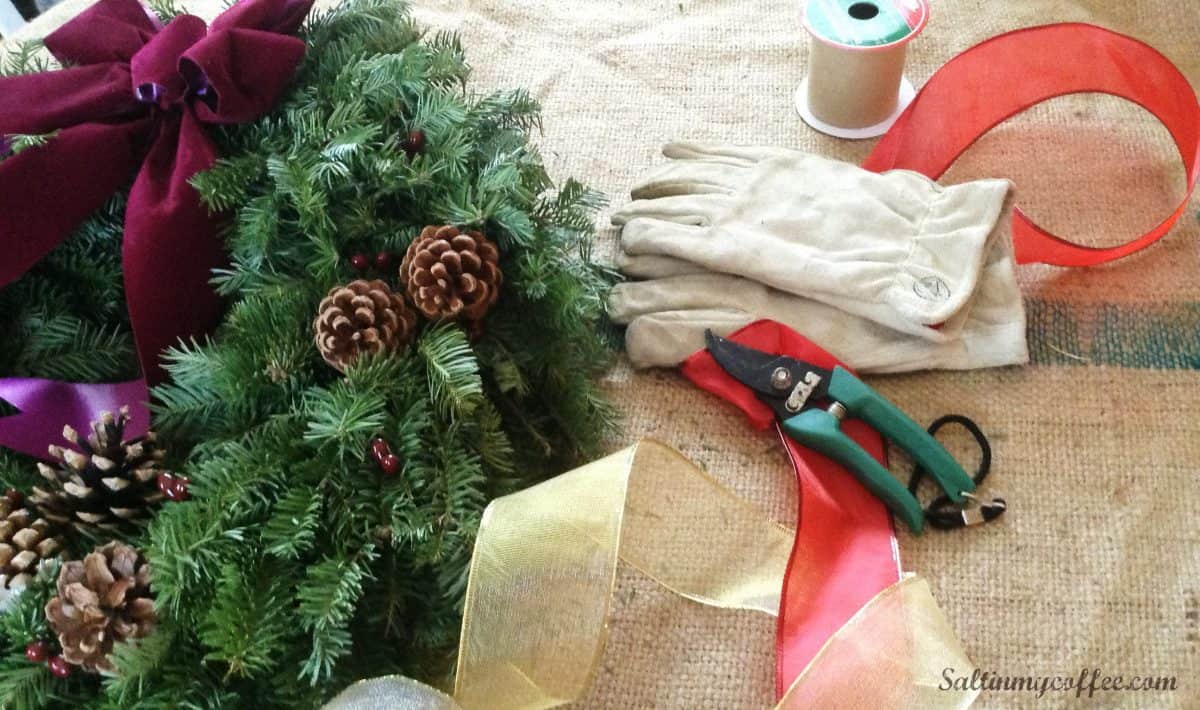 13. Make Christmas soap (melt & pour)
I absolutely love making my own soap from scratch. But when it comes to soap-making with kids, I'm strictly melt-and-pour, so there's no lye to worry about. This year we'll be using this base, and adding frankincense and fir essential oils, for a wonderful Christmas scent.
14. Make a twig tree soap holder
Since we're making our own soap, I thought it would be fun to also make a soap dish for it. I'm going to wing this one, and basically follow this tutorial, but make it Christmas tree shaped. I have a feeling some hot glitter glue ornaments might end up on there.
15. Birdseed ornaments
I think we're really going to have fun with this one! There are a lot of recipes for birdseed ornaments on Pinterest. I'm going to basically use this one, but try honey instead of corn syrup.
16. Make Christmas candy
This could probably get lumped under "making Christmas cookies", but I think it's fun to intentionally make different kinds of Christmas treats! I haven't yet decided between peanut brittle or dark chocolate truffles... I'll probably let the kids choose.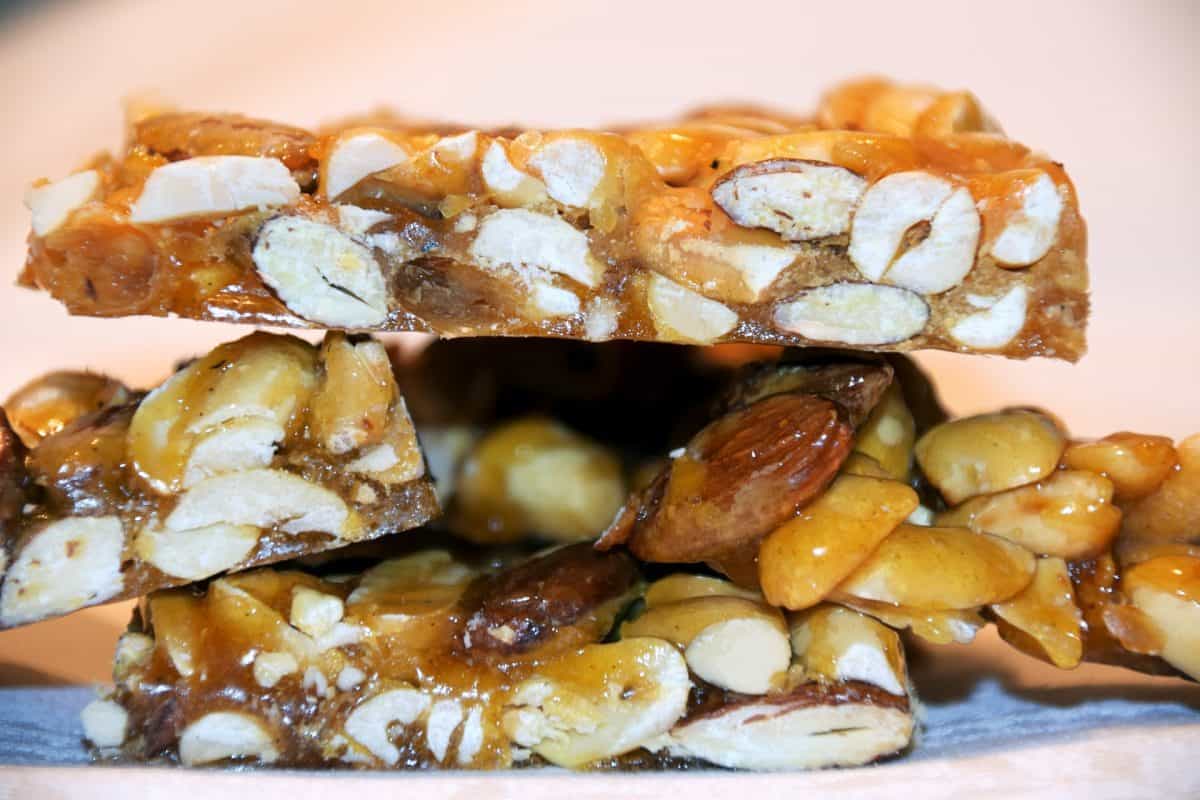 17. Make mason jar snow globes
I've never made a snow globe before, but I remember having one I treasured as a kid. I'm excited to try this easy-looking tutorial from Shutterfly. They look so doable, the hardest part might be deciding what to put inside!
18. Make balsam pillows
The other day I walked into my local farm store, and was greeted with the heavenly scent of balsam. A fresh display of little tiny balsam pillows had just been stocked, and they made the whole place smell amazing! At $20 for a pillow the size of a deck of playing cards, I wasn't even temped...but I definitely googled how to make my own that night. We'll choose a nice day for a little trek in the woods so we can forage our balsam, then use some of my vintage fabric stash to make the pillows.
19. Gifts for the Grandmas (fimo necklaces)
We'll be making beads using this polymer clay, then baking them to create sturdy, wearable beads. Both of my kids LOVE stringing things to make necklaces, I think they're really going to have a great time making some special jewelry for their grandmothers. For the string, I'm going to use thin dollar store elastic cord, like this.
20. Mason Jar Baking Mixes
For some family and friend gifts, we'll make mason jar baking mixes (like this one for gluten free brownies!), and decorate them with a bit of festive fabric and ribbon. Of course, we might need to whip up one for ourselves while we're at it!
21. Christmas candles
Little beeswax candles make great stocking stuffers, so we'll be making up a batch using beeswax pellets, and some little tiny jars we already have. (They're a lot like these.) The kids love crafting with beeswax, because stirring and watching as the beeswax pellets melt is just fun. We'll scent them with some essential oils, like orange or fir, and might even try coloring them with herbs if we're feeling ambitious.
22. Make gifts for the Grandpas (bird feeders)
We know how much our grandpas love birds, so I'm thinking that this year we'll make and paint a little bird feeder kit for each grandpa. I feel like I should be ambitious enough to have us make our own from scratch...but I'm going for simple this year!
23. Make a present for the cat
I'm going to pile us on the couch with some hot cocoa and let the kids scroll through this great list of adorable DIY cat toy ideas. They can each pick the one they want to make, and we'll have at it!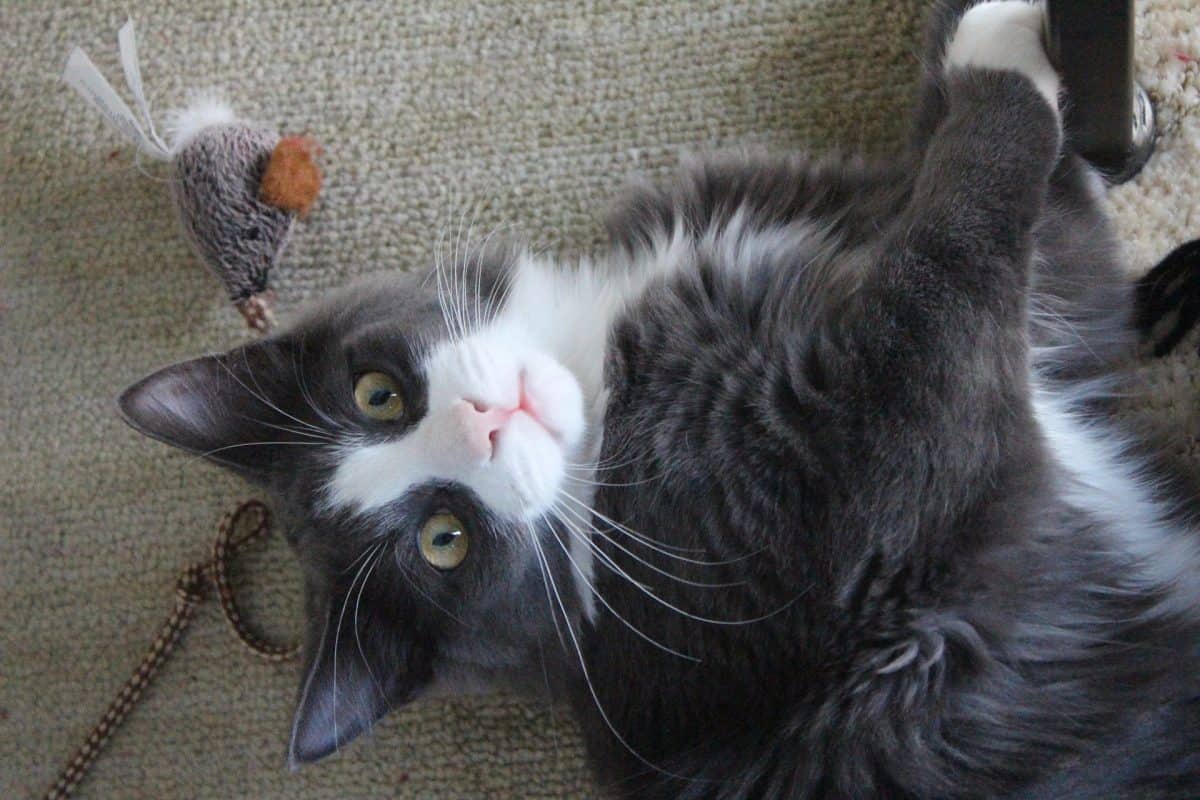 24. Popcorn balls
I remember making popcorn ball with my grandmother at a pretty young age, and it's such a treasured Christmastime memory. It seems to me that when she made them, it was generally on Christmas eve, so I think we'll make this be our final crafty countdown activity. Neither of my kids have any idea what a popcorn ball is - so this should be fun. I'm thinking I'll use this recipe that calls for maple syrup rather than corn syrup or refined sugar.
---
Those are the crafty fun ideas on my Christmas countdown list this year. How about you? Do you have some fun Christmas crafts you LOVE doing with your kids? Tell us about them in the comments!
Merry Christmas!
Read Next: Screen-Free Family Fun Ideas for Thanksgiving Day