Looking for some great family fun ideas for Thanksgiving, that don't revolve around food or a TV screen? Here's a list of fun ideas for the whole family.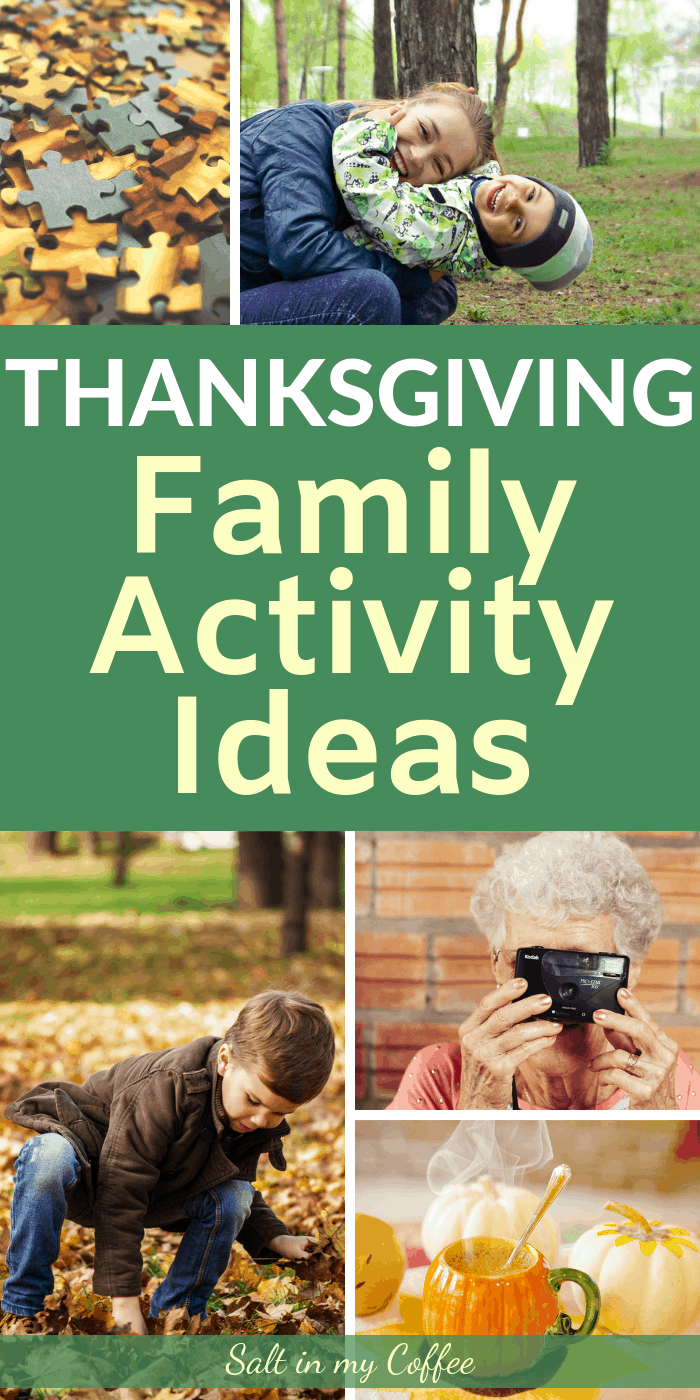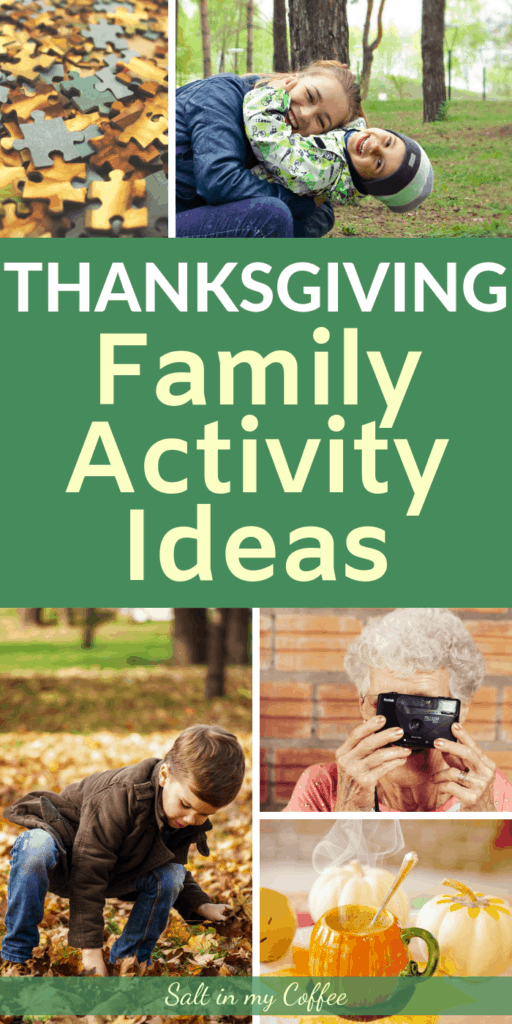 This article contains affiliate links. Click here to learn more.
Of all the lovely holidays in the year, Thanksgiving may offer the most "down time" that families get with each other. Between waiting for the turkey to finish cooking, and then a wonderful post-meal lull - there can be quite a bit of open time for catching up with each other, and enjoying just being a family.
But, (especially if you're trying to break away from spending time in front of the screen), it can be easy to find ourselves wondering: "Now what should we all do?!"
If you find yourself wondering what a whole family of mixed ages might do, to have fun together for an hour or two on Thanksgiving day, how about one of these ideas?
Family fun ideas for Thanksgiving day
Get Outside!
Go for a walk
Nothing feels better than getting my feet under me after a substantial meal, and going for a walk. There's also something about walking together that creates some really special time for chatting and catching up.
Forage some evergreen tips and pinecones for making a wreath
This has become a bit of a tradition in our family. After the big meal, we raid the closet for orange jackets or hats for everybody (hunting season and all), grab the garden snips and a few baskets, and set off for a little foraging expedition in the woods.
Play wiffle ball or frisbee
If it happens to be warm enough where you live, there's nothing like a good round of lawn games!
Go cross country skiing or snowshoeing
Right now, there are 6 inches of snow on the ground here - so cross country skiing is more likely to be on our agenda than walks or lawn games.
Have a scavenger hunt
This can be done indoors or out, and it's as simple as creating a list of items to find, dividing everyone into teams, and yelling "GO!" For a cute ready-to-go printable Thanksgiving scavenger hunt that kids can do independently, I like this one by Hello, Happy Place.
Volunteer
Getting out of the house and doing some good together can be a great family bonding experience. While many soup kitchens can actually be overwhelmed with help when it comes to serving meals on Thanksgiving day,what about giving them a call to see if they need help cleaning up after the meal, when they might need help the most?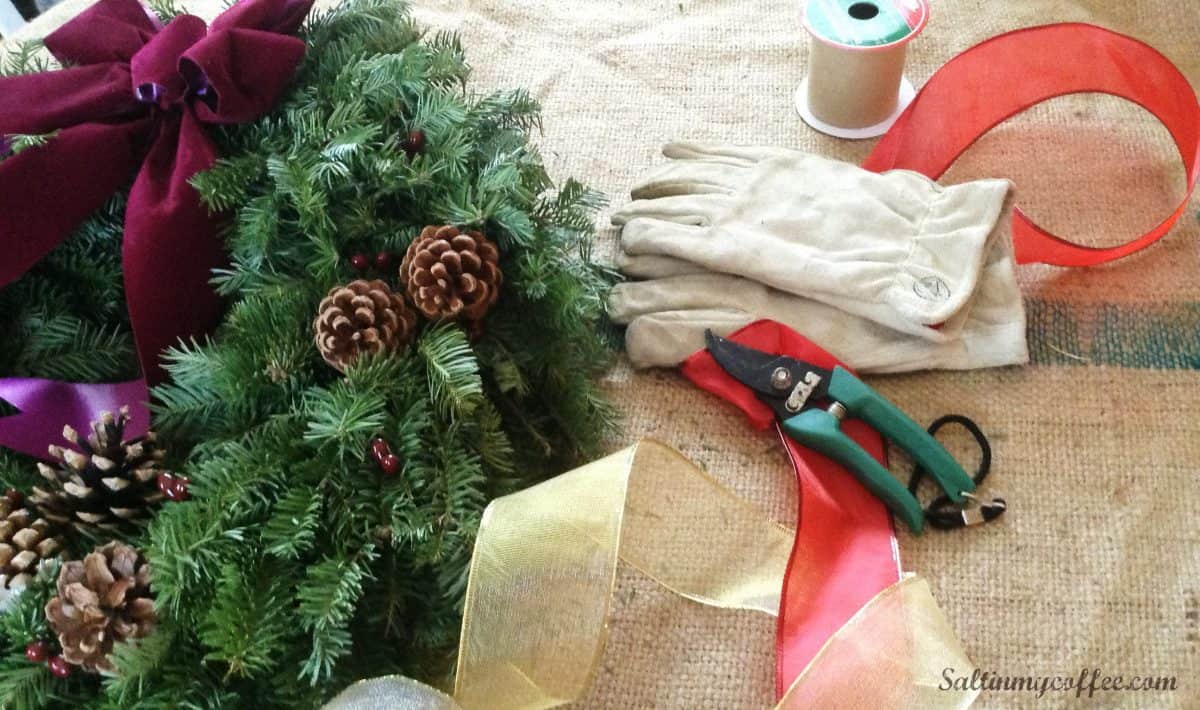 Get crafty
Plant some paperwhite bulbs
A basket of paperwhite bulbs + stash of cute thrifted tea cups or bowls = instant "plant your own" Thanksgiving favor for everyone to take home!
Make Christmas wreaths
This can be a little messy, but SO much fun! To prep ahead of time, have wreath forms, wire and cutters, evergreen boughs and decorations all ready to go. Clear the table or a big spot on the floor and let everyone make their own wreath. This can be an especially sweet time if wreath-making is a skill that's been passed down through the generations. It's a great chance to pass on that know-how to the kids!
Decorate for Christmas
There's nothing wrong with digging out the Christmas decorations and ushering in the Christmas season together! It might feel a bit early, but when is decorating going to be more fun, than when you have a houseful of happy helping hands?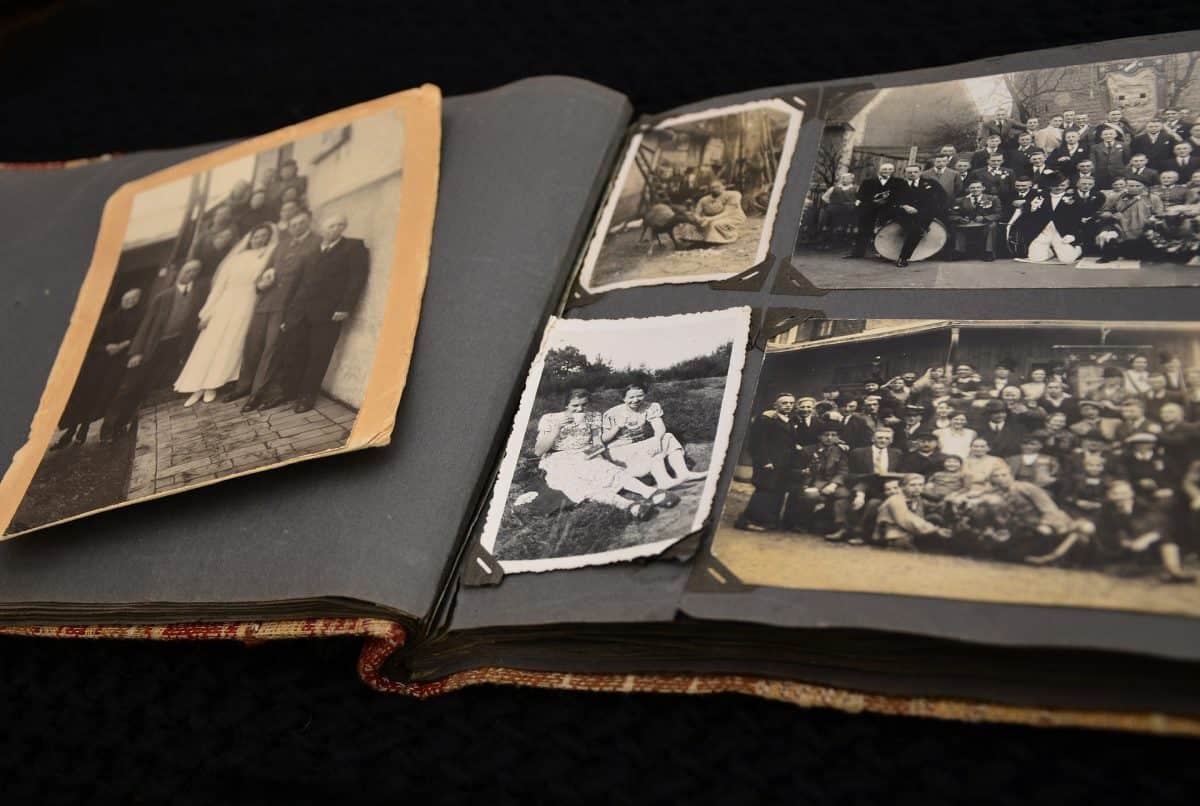 Reminisce
Pull out the photo albums
Yep, naked baby pictures and all. Now's the time to drag them out, dust them off, and marvel over how much little Janie looks exactly like her mom did at this age.
Ask Grandma and Grandpa to tell stories from their childhood (and record it!)
Oh you guys, what an opportunity this is. Don't miss it. This is a great chance to get Grandma talking about the old days, and fish for some stories you may have never heard before. And - in this age of ubiquitous smart phones and video cameras, it's easy to capture the whole thing for the next generation.
Re-tell old family stories from generations past
The holidays are also a great chance to swap tidbits of genealogical information, and share old family stories that have been passed down from even before Grandpa's time. Unless they get written down, or told to the younger generations when opportunities arise, delightful family stories can so easily be lost to time. If you're lucky enough to have old family stories, now's a great time to tell them!
Play!
Hold a sudoku race
If this sounds about as exciting as watching paint dry, you should try it! Print out copies of the same sudoku page for everyone, give everybody a pencil, and yell "GO!" Huge bragging rights go to whoever finishes the puzzle first!
Get out the board games
Time for an epic Catan Cities and Knights tournament! Trivial Pursuit, Boggle, and Scattergories are other games that have always been favorites in our house.
Do some Mad Libs
This one's sure to get everybody laughing! And did you know that there's a Thanksgiving edition?
Read stories
Holidays can so easily beget overtired, over-stimulated, sugared-out kids. Having a quiet reading nook with a little stack of books and a comfortable chair handy can really help to facilitate some sweet and much-needed down time. And for little ones, being read to by extended family members can be an especially meaningful way to connect.
Set up a blanket tent
This is another good way to create a quieter zone for overwhelmed little ones that might need some peaceful-but-fun space. It doesn't need to be much - literally a blanket over the back of a chair in a little corner can be a castle to a couple of happy cousins!
Do a puzzle
This was the classic Thanksgiving afternoon activity in my family when I was little, and I LOVED it. The bigger the puzzle, the better. Bonus points if it was one we'd never done before. Sitting next to my grandmother with a little plate of pie, and a bunch of puzzle pieces? That was this girl's idea of heaven!
Thanksgiving coloring pages
This can be a fun activity for young cousins to do, and can be a handy thing to have up your sleeve if you need to keep some wee ones happy while waiting for dinner time. They might also love to have a coloring party under the puzzle table, while the older set tackles that epic 18,000 piece puzzle! You can find lots of good free printable Thanksgiving coloring pages here.
Charades
It's hard to beat this classic parlor game. If you've never actually played it, here's how!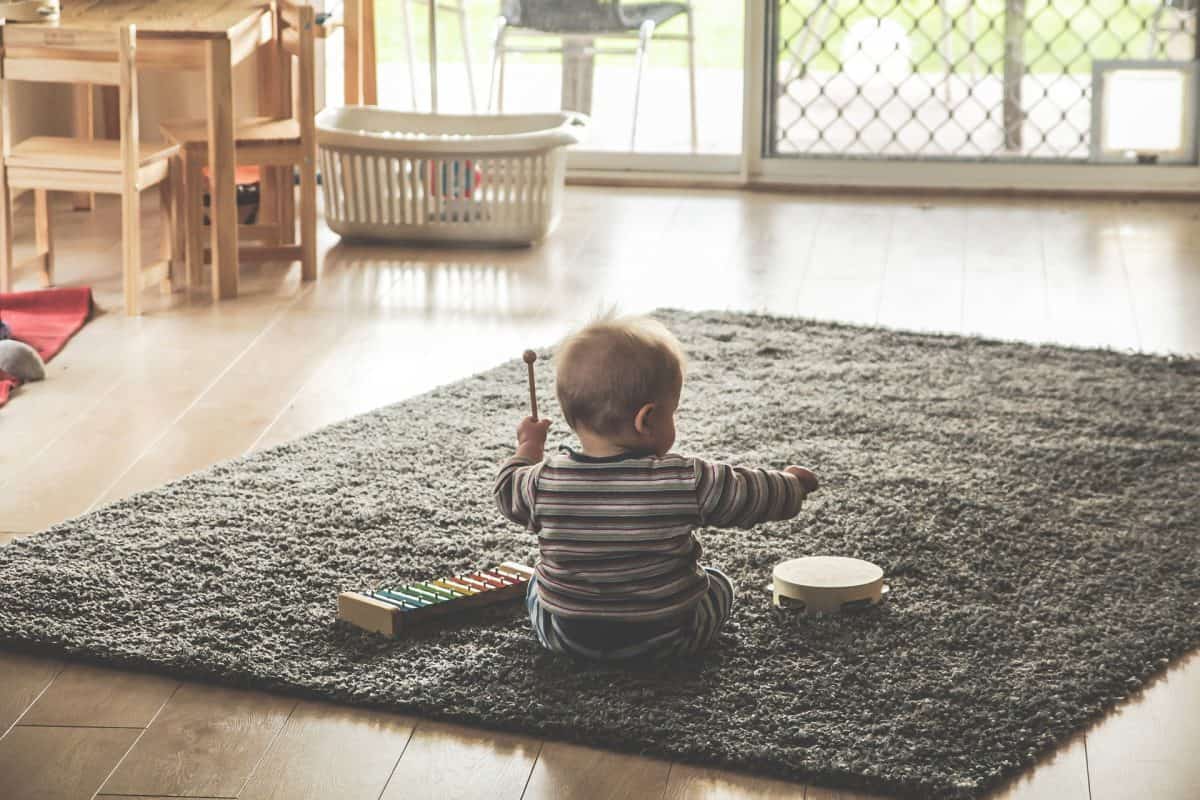 Get Musical
Have a sing along
We LOVE getting out all the music instruments, and have a good old sing along! It can be fun to collect a box of shakers, maracas, little bongo drums, and other noise-making gizmos over the years, so that you have them handy for times like this. Being able to shake a rhythm instrument is a great way to pull everyone into the fun, even if they're not a confident singer and don't play an instrument. Another thing that can be helpful for facilitating the perfect "spontaneous" sing along, is having several copies of chord music for the songs you know your family likes to sing.
Hold a family talent show
This can be a great excuse for learning that Christmas carol on your violin, and a fun opportunity for the kids to stage a mini play, or the family magic aficionado to wow everyone with a card routine.
Play the Song game
I love this one! Everybody divides into two teams. Somebody chooses a word - "rainbow" for example. Team A has to come up with a song containing the word "rainbow" and sing at least one line from it. So maybe, "Somewhere over the rainbow..."
Then it's Team B's turn,and they might sing "Why are there so many songs about rainbows..."
Back to Team A, where they scramble to think of another one...and back and forth until one team can't think of any more songs with the word rainbow. The team who keeps it going longest wins, and gets to start the next round with another word of their choice.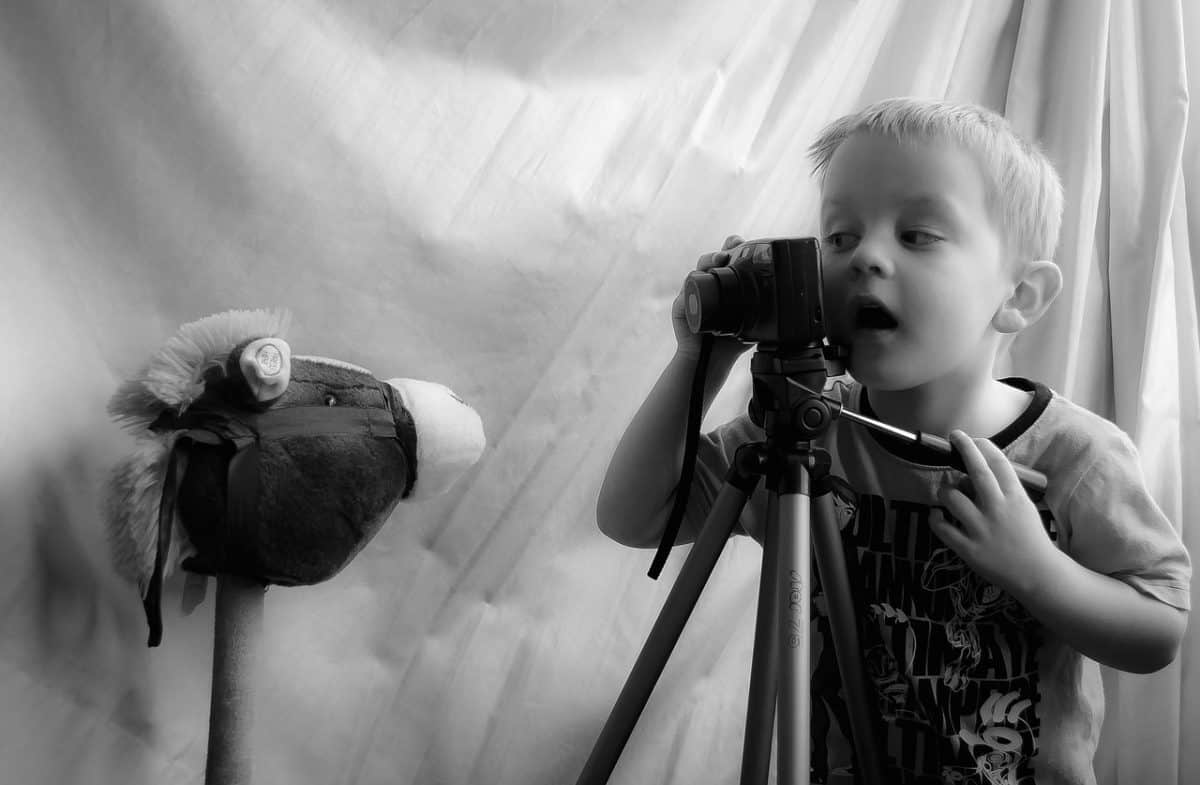 Document
Take a family photo
Most of us probably already do this anyway. But making it an intentional part of the day's activities can help make for a better family photo. Try taking the picture as early in the day as you conveniently can. For example, while the turkey finishes cooking, or as soon as everything is cleaned up from dinner. Earlier in the day means kids are cleaner, and a lot less tired, and even grownups are a bit more chipper and cooperative when they're not pooped and starting to think about going home.
Record the heights of all the kids on a wall chart
If you host family holidays at least once a year or so, it can be fun to dedicate a little spot on a wall to recording how much all the cousins have grown over the last year. Probably most of us already do this in our homes for our own kids, but having all the cousins in one place can be sweet.
Ask what everyone is most Thankful for this year.
Write it down, and tuck it into the photo albums. When you get them out in future years, it can be delightful to reminisce over the joyful events each family member felt grateful for, in years past.
I hope this list might be a good jumping off point for coming up with some wonderful Thanksgiving activities to fill your family day with fun! What other activities does your family enjoy doing together on Thanksgiving? Please tell us about them in the comments, I'd love to hear!
Happy Thanksgiving!!
Read Next: 24 Days of Creative Christmas Fun