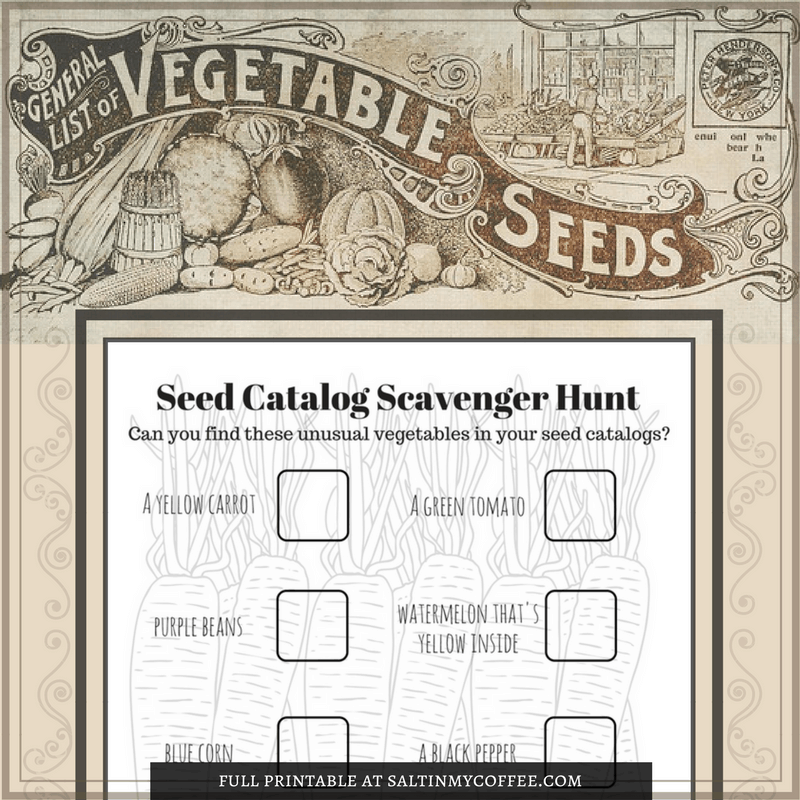 This article contains affiliate links. Click here to learn more.
It's December again, and slowly a precious stack of reading fodder is accumulating on my night stand. Every few days, another beautiful seed catalog shows up in the mail. The kids and I do a little happy dance and talk about what makes this catalog special - does it have especially great photos? Whimsical sketches? An extra-wide selection of garlic varieties?
We get a LOT of joy out of our seed catalogs! It's usually not until January or even February, after I've made a list of everything I want to plant, marked-up every catalog at least once, compared the selection of varieties, and prices, that I decide which company to order from. And most years, I end up ordering from more that one.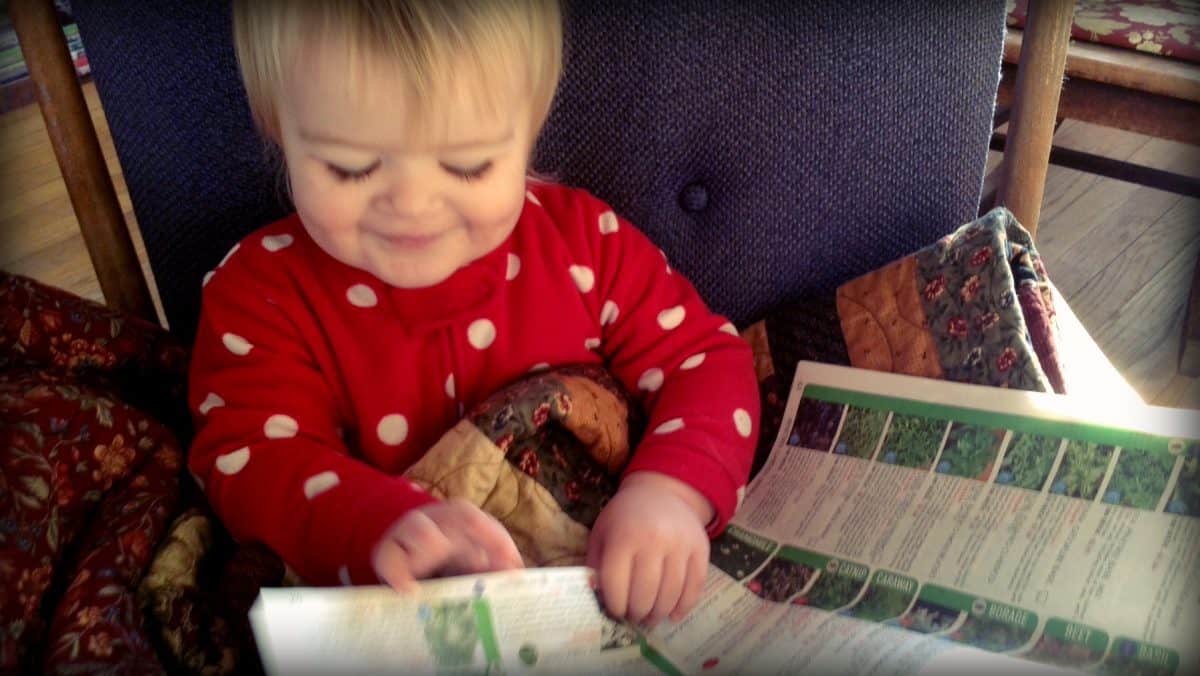 All that to say - seed catalogs are an enjoyable fixture in our house for quite a while! Often, if Izzy is awake in the morning before her little brother, the two of us will cozy up by the fire with our blankets and a stack of seed catalogs. A little game we've really come to enjoy is "scavenger hunt"! I think of an interesting vegetable or flower (A blue potato! A flower that has yellow AND red!) and she grabs a catalog and sets off on the chase, searching each page for whatever we're hunting for.
It makes it even more exciting when mama pulls out the scissors, and we snip our "prize" out of the catalog, and paste it into a little "garden planner". It's just a little dollar store notebook - but the more we fill it with pictures of things we'd like to grow, the more of a treasure it becomes.
We've had so much fun with our scavenger hunts, I couldn't help but make up a printable version to share! The fun thing about this printable version, with 10 unusual vegetables to find, is that you can print a copy for each child (click here to print!), and turn them loose with your whole stack of seed catalogs. Who can find them all first? Can you find them ALL in just one catalog, or do you need to look through many? Older children can be challenged to write down the names of each variety, while younger ones can check the box. Or it can be turned into a cut and paste activity, and they can "collect" photos of all 10 vegetables, and paste them right over those check boxes.
There are lots of ways to be creative and make it your own. I hope you'll leave me a line, and let me know what games YOU play with your seed catalogs - I want to hear about it!
Happy hunting!
Read Next: Non-Candy Easter Basket Ideas
Pin for later:

Save
Save
Save