Do justice to your next fiddlehead haul, by trying one of these 21 heavenly fiddlehead recipes! From soups, to sides, to main dishes, here are some of the best recipes for showcasing the glorious fiddlehead fern.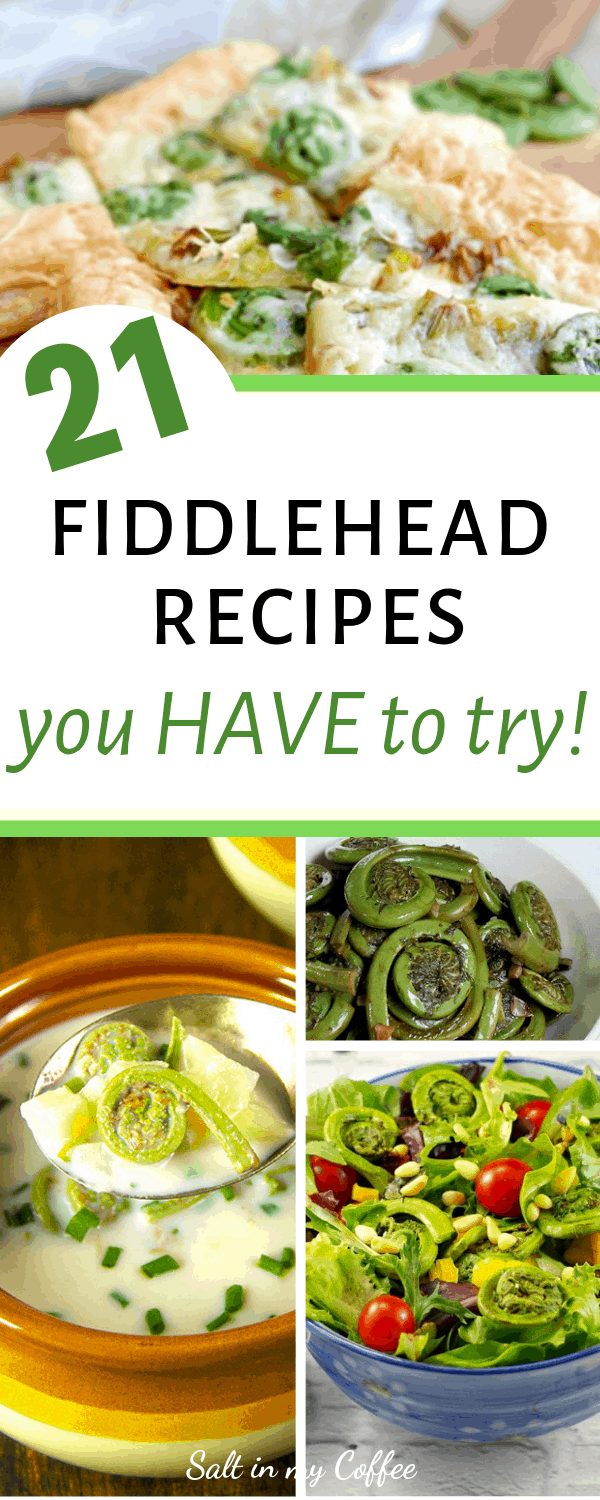 This article contains affiliate links. Click here to learn more.
Fiddlehead season is short and sweet here in the northeast. I find myself looking forward to it every year, but rarely do I end up with more than enough for one or two little side dishes, before the season passes.
What is a fiddlehead, you ask?
Fiddleheads are the furled fronds of certain edible varieties of ferns. When still tightly furled, the frond looks like the scroll at the top of a fiddle, hence the name.
Here in Maine, ostrich ferns are what everyone means, when they use the term "fiddlehead." If you're interested, you can learn lots more about fiddleheads, and how to properly identify and harvest them, here.
With an ingredient that's such a rare treat, it can be easy to fall into the trap of just making the same favorite dish every year. But when I gave a friend some newly-hatched ducklings last week, and she showed up with a HUGE batch of fiddleheads to say "thanks", I knew I needed some new recipes so I could do justice by them!
Gathered here are some of the most wonderful fiddlehead recipes the internet has to offer. If you're lucky enough to be blessed with a great fiddlehead harvest, I hope this list of toothsome possibilities can provide some inspiration, as you decide how to use them!
FIDDLEHEAD SOUP RECIPES
Fiddleheads lend themselves to soup, in much the same way asparagus does. It's divine in a creamy base, but also holds up well to more heavily seasoned iterations. Check out some of these wonderful soup recipes!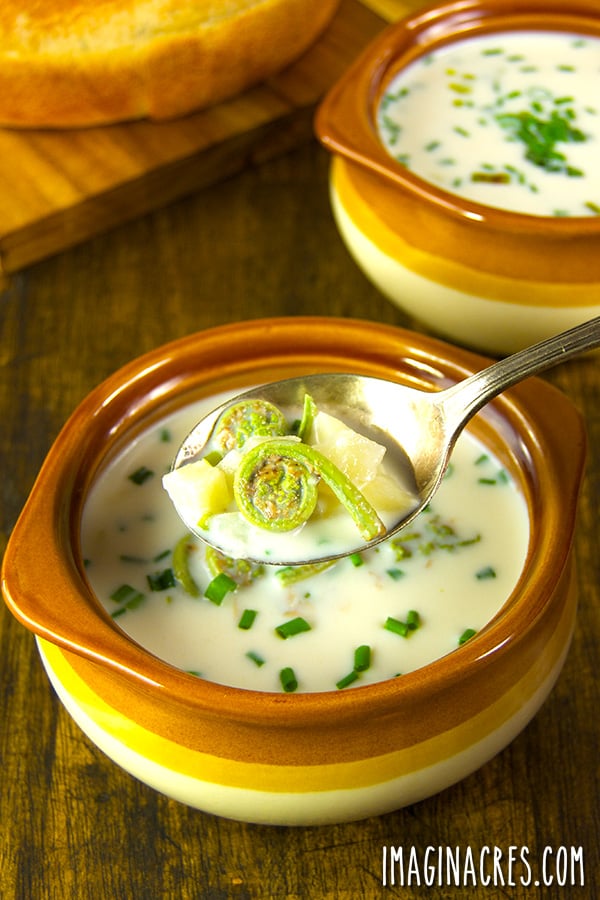 FIDDLEHEAD SALAD RECIPES
There are so many ways that fiddleheads can take a salad to a whole new level! If you decide to come up with your own creative salad version though, rather than following a recipe, do bear in mind that fiddleheads really should be cooked first.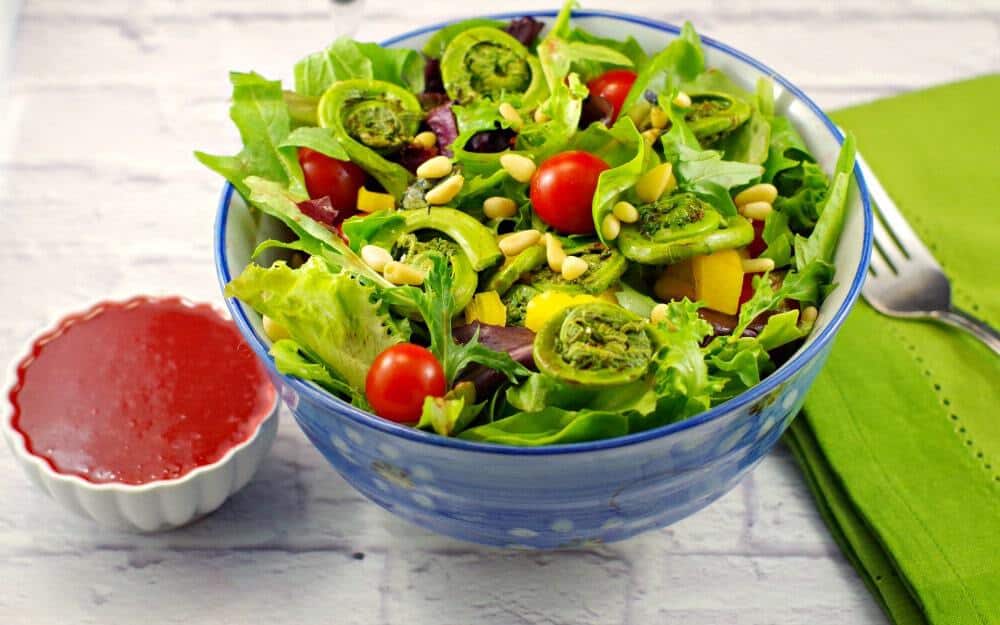 SAVORY DISHES
Fiddleheads can really be the star of a wonderful, savory meal. Check out these company-worthy recipes, for so many ways that fiddleheads can take center stage.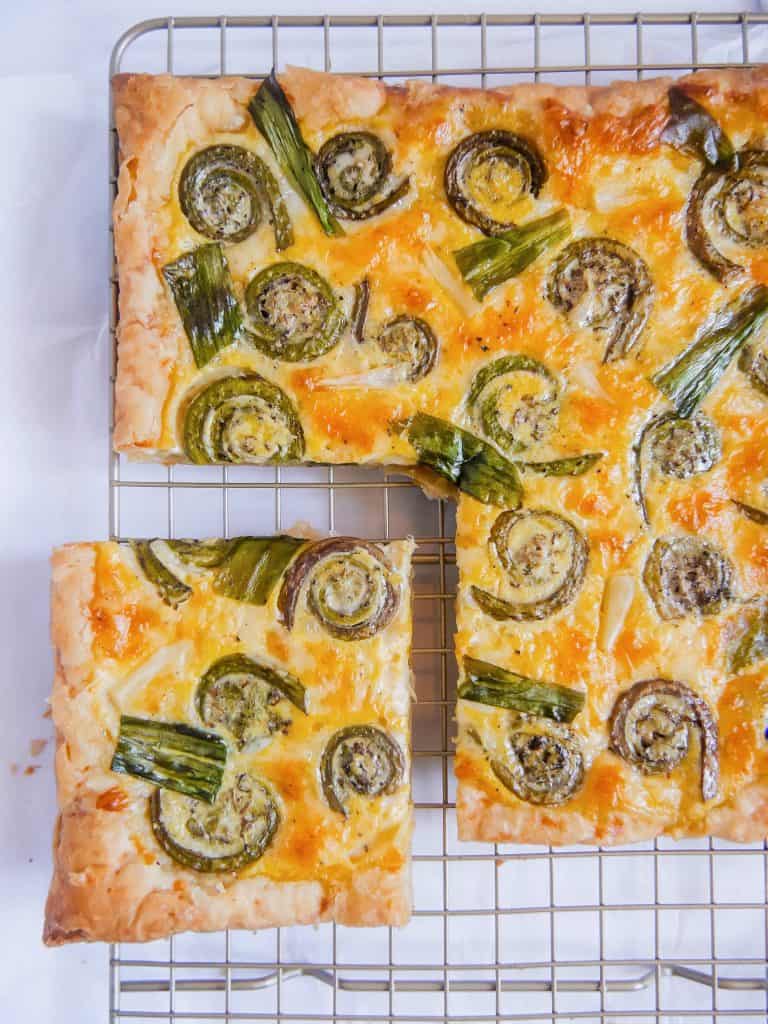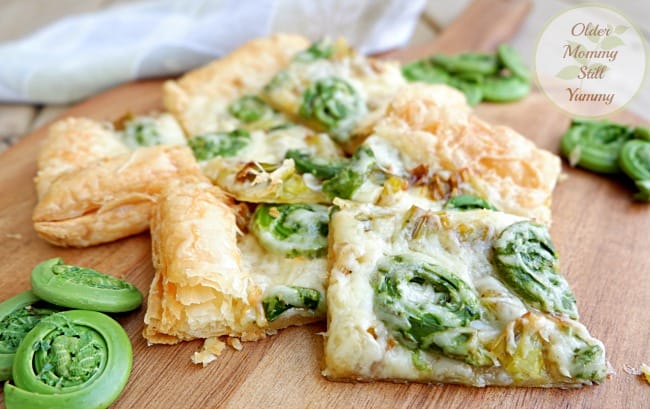 FIDDLEHEAD SIDES
Sometimes the best way to enjoy a favorite vegetable is simply. Until recently, the only way I'd ever had fiddleheads was as a sautéed side, and I love them that way!
Check out these tasty side dish recipes for some wonderful ways to add fiddleheads to just about any meal.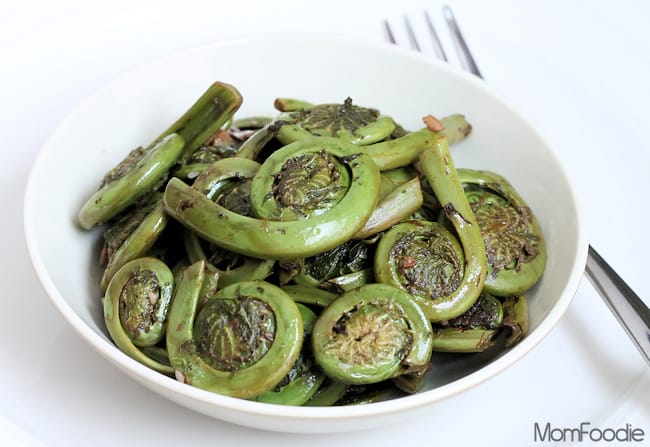 With all this culinary inspiration, I think now the hardest part of fiddlehead season is deciding which heavenly recipes to make while they're still available!
How about you? Do you have fiddleheads where you live, and if so - what's your favorite way to enjoy them? I'd love to hear! Let me know in the comments below!
If you liked this post, you may enjoy:
✦ Bacon Wrapped Quail with a Butter Pesto Sauce
✦ Fresh Strawberry Breakfast Ideas
✦ Duck Egg Mayonnaise
✦ Salted Maple Honey Caramels
✦ 18 Amazing Fruit Leather Recipes