If you're pining for soil and sun, don't let the snow outside get you down! These 11 easy and practical gardening projects help to fill the winter void, and will get you ready to hit the ground running, when garden season arrives!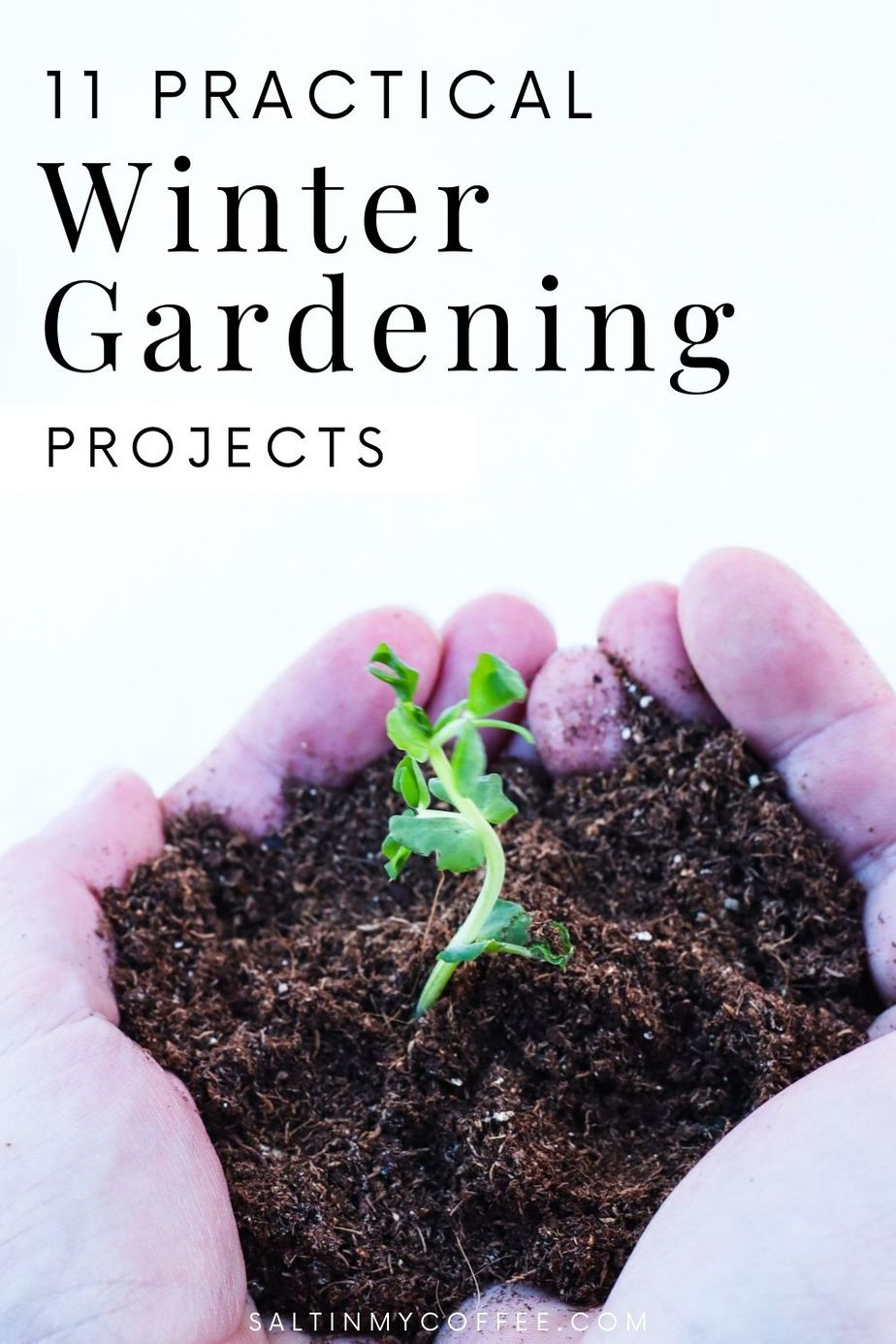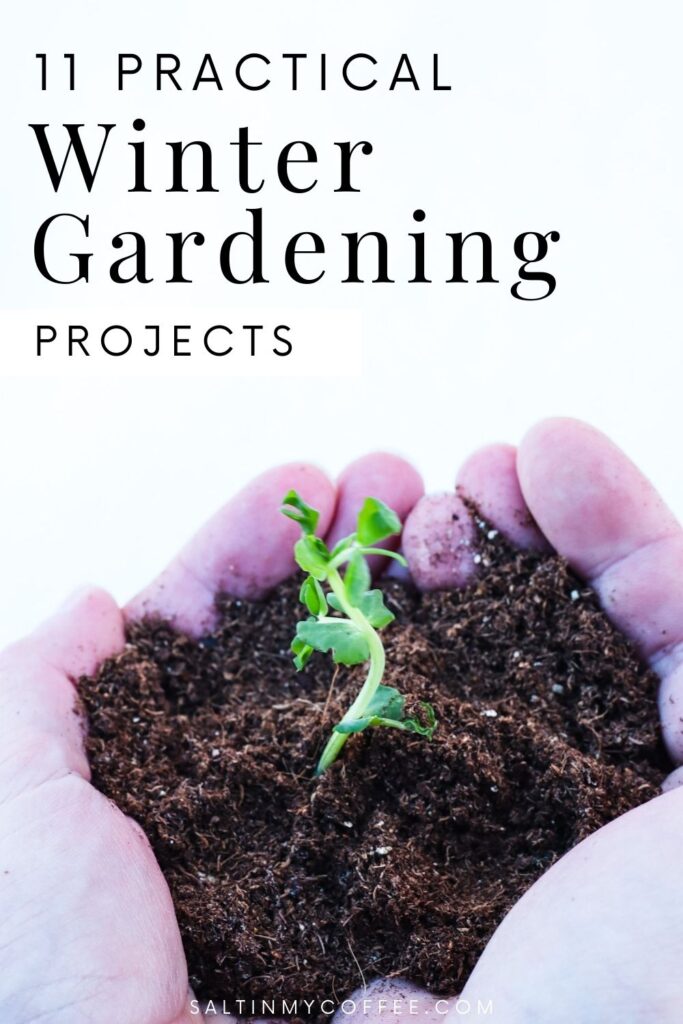 Winter can feel absolutely endless, when all you want is to be in your garden, with the feeling of warm sun on your back and dirt on your hands.
For those of us who live in snowy climates, it's a long, cold, empty stretch, after the excitement of the holidays dies down, and until we can get into the gardens to plant.
If you're pining for soil and sun as much as I am, don't let the snow outside dampen your gardening spirit. There's SO much gardening work and garden-related projects that can fill the snowy void of winter!
Here are some of my favorite mid-winter gardening projects:
1. Plan your gardens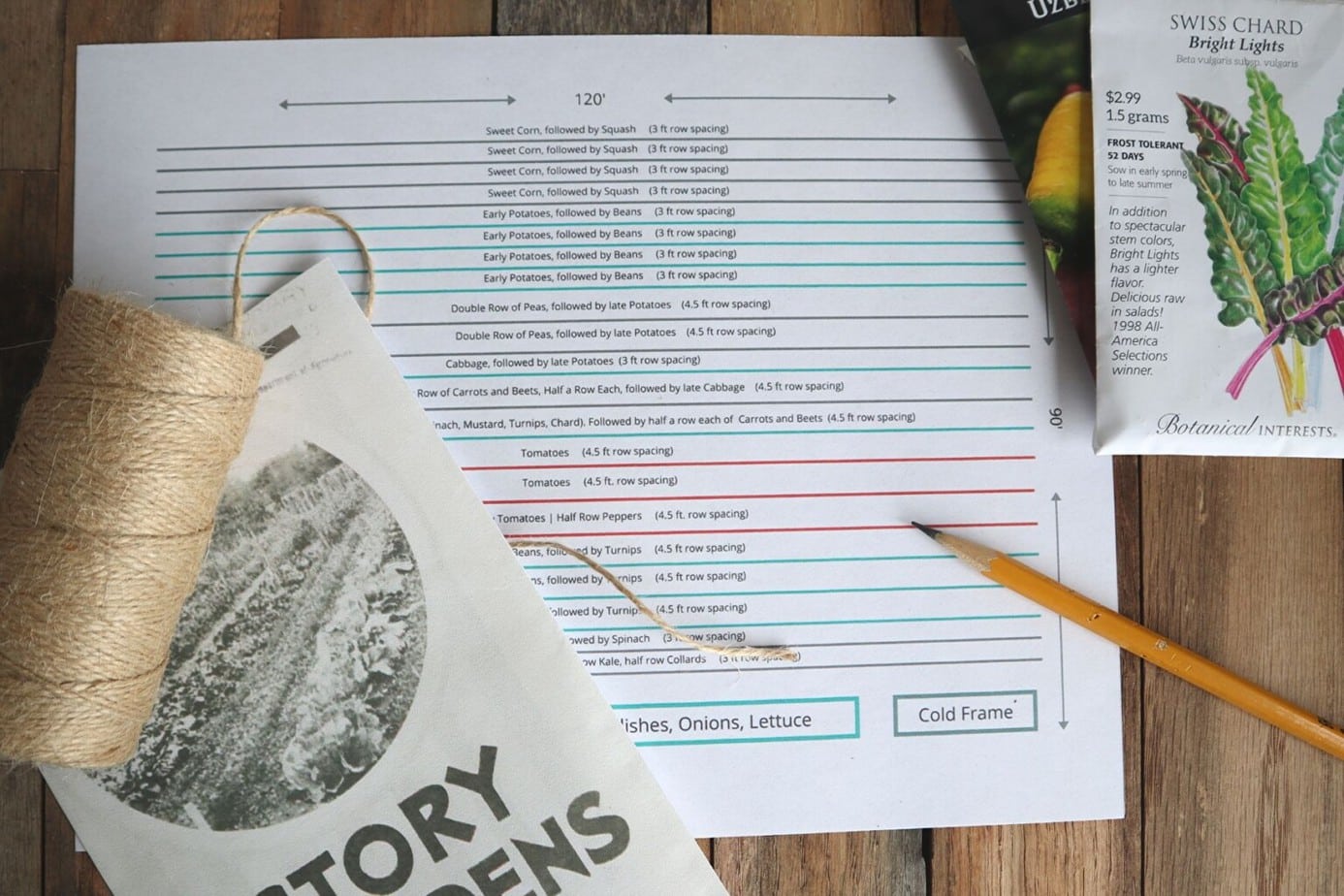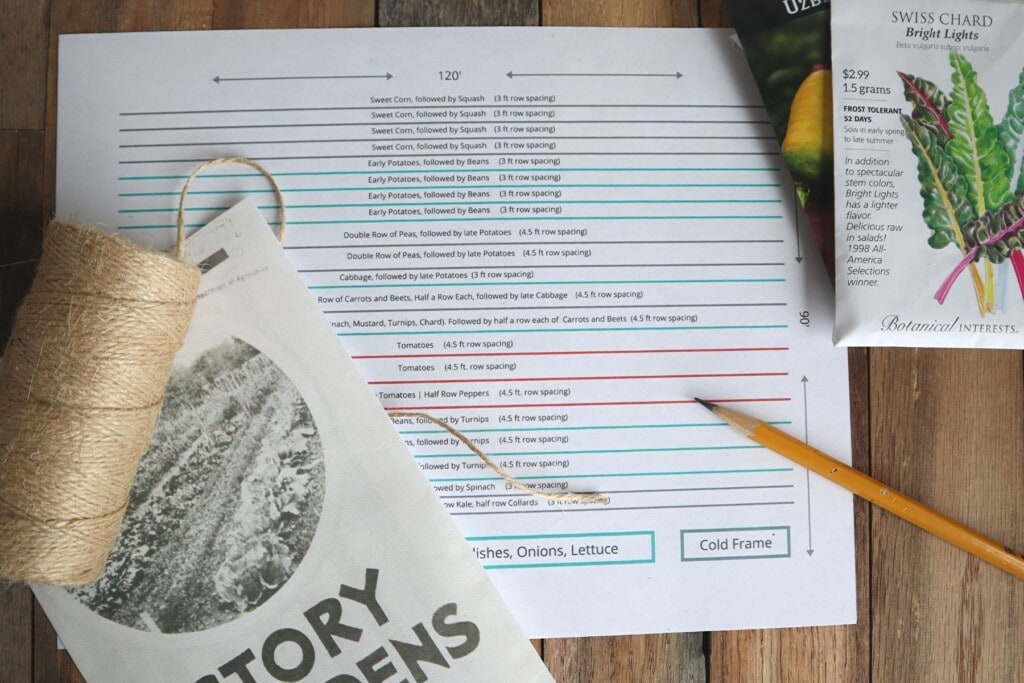 Winter is a perfect time to dig out your garden journal, go over what worked and what didn't last year, and make a new garden plan for the coming spring.
For my own gardening plans, I like using graph paper to draft everything out. It really makes it easy to plan each 8x10' raised bed, as well as the big in-ground garden plot, each on its own sheet of graph paper.
Don't have graph paper? I actually prefer to print it, since you can choose the grid size that works best for each garden bed! Waterproofpaper.com is my favorite site for printing grid paper, and this particular grid size is my go-to.
For the kids' little 4'x4' gardens, I made this template, and turn them loose with my garden catalogs. They cut out pictures of the flowers and vegetables they'd like to grow, and paste them onto the squares.
I generally try to get a least a rough draft of my garden plans made, before ordering seeds, so I have a better sense of what I'll need.
2. Order your seed supply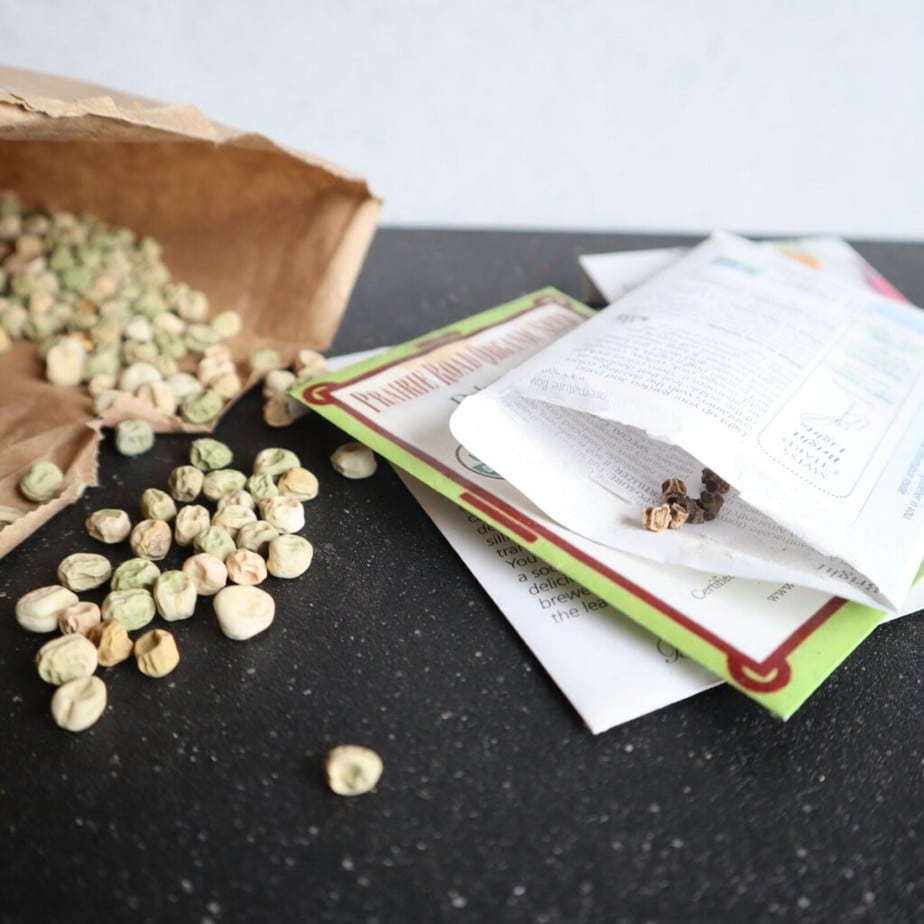 Never has it been a better idea to get your seeds ordered while it's still winter! January is definitely not too early!
With the need for social distancing, and the wonderful resurgence of world-wide interest in home victory gardens, many seed companies are swamped by mid-January!
I usually order from one or more of these excellent seed companies - they're all ones that I respect and trust!
Most of them specialize in heirloom, organic, and open-pollinated seeds, which means they're great places to look for seed stock, if you'd like start saving your own seeds for next year!
3. Start seeds that take a long time to germinate and grow
Even with a foot of snow outside, it's not too early to get a jump start on some of your seed-starting. Unless you live in the south, you won't want to jump the gun and start fast-growing seedlings like tomatoes in January (I'm speaking from experience on this one!)
But there are quite a number of slow-growing seeds that actually do benefit from being started as early as January - even here in Zones 4 & 5.
Check out this list of seedlings that can be started early, from my friend Rick over at Our Stoney Acres. He's got some great ideas!
Play seed catalog scavenger hunts
This is fun activity to do with kids! All you need is this printable scavenger hunt, and a stack of seed catalogs.
Turn everyone loose with a seed catalog, and see who can find all of the unusual veggies on the scavenger hunt list, first!
Or, turn it into a cooperative adventure, instead of racing. (This works especially well if your kids are still little!)
Pile everyone onto the couch with a stack of catalogs and cozy blanket, and use the scavenger hunt form to keep the kids hunting through the catalogs, while you help, and encourage them on!
Organize your seed stash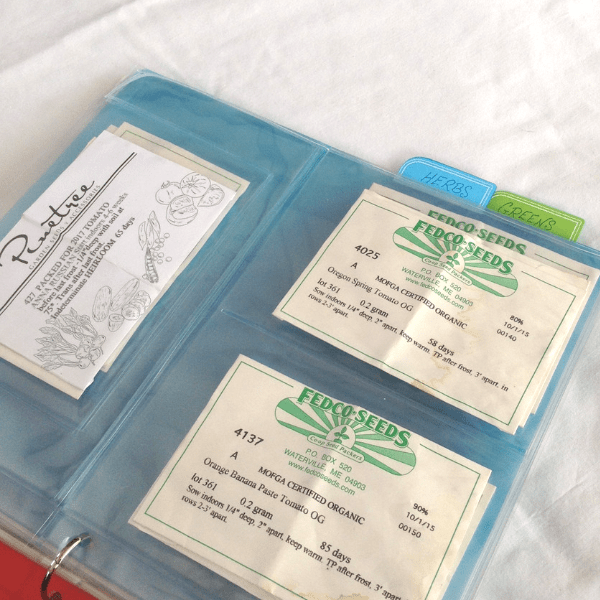 If you're like me, you probably have a stash of half-used seed packets from previous years, along with a collection of seeds that you've saved yourself.
Getting those out and going through them, always helps me to make sure I'm not ordering more seed than I need, when I'm placing my seed orders.
If your seed stash is anything less than a joy to peruse, winter is a great time to finally get those seeds organized in a way that lets you find what you're looking for, at a moment's notice.
It took me years to finally settle on a garden seed organizing system that works for me. The solution I use is cheap, easy, and I LOVE IT. Here's how to turn a 3-ring binder into the perfect seed storage solution.
Share some seeds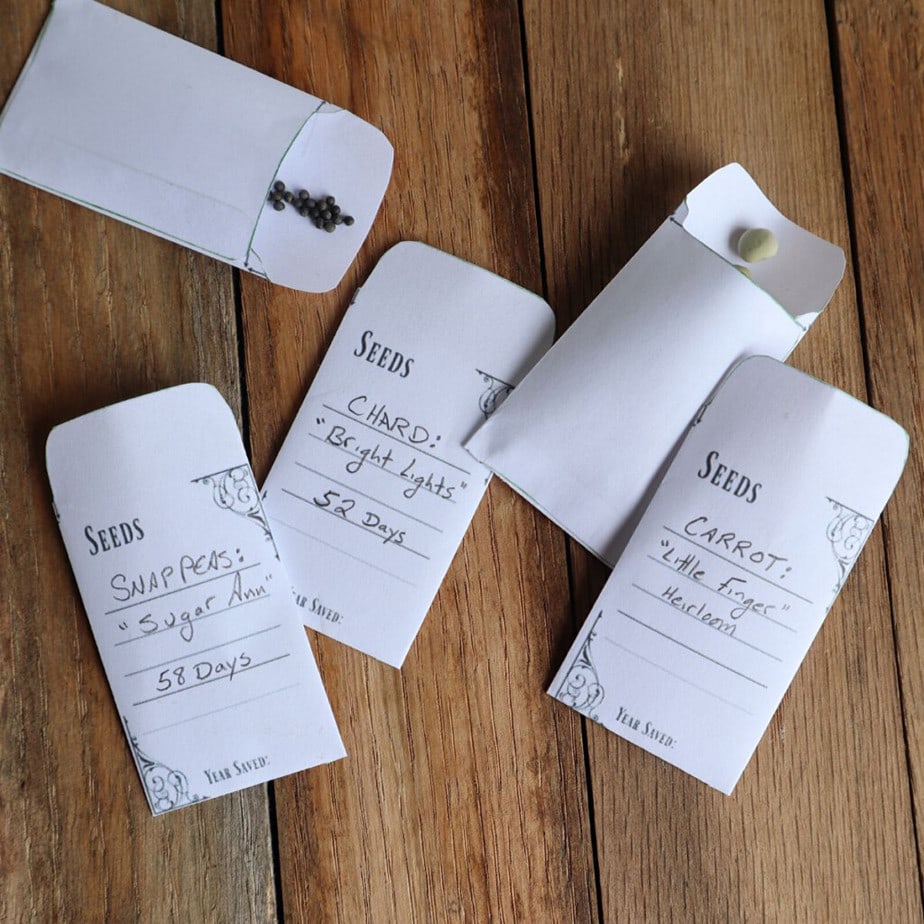 More people than ever are wanting to learn how to grow at least some of their own food. There's nothing like the sight of bare shelves at the grocery store to spark an interest in home gardening!
If you have more seeds than you'll really need, why not make a few little "starter kits" of seeds for some friends who might be new to gardening?
Just a few seeds of these, and a half-dozen of those, can go a long way to encouraging a new gardener. It's also a great way to let friends trial a new variety they may not have grown before.
Need some little seed packets for sharing with a friend? These miniature printable seed packets are just the right size for sharing seeds. Just print the free sheet of packets, cut them out, then tape or glue the edges, and you're good to go!
Start grape vines and elderberries from cuttings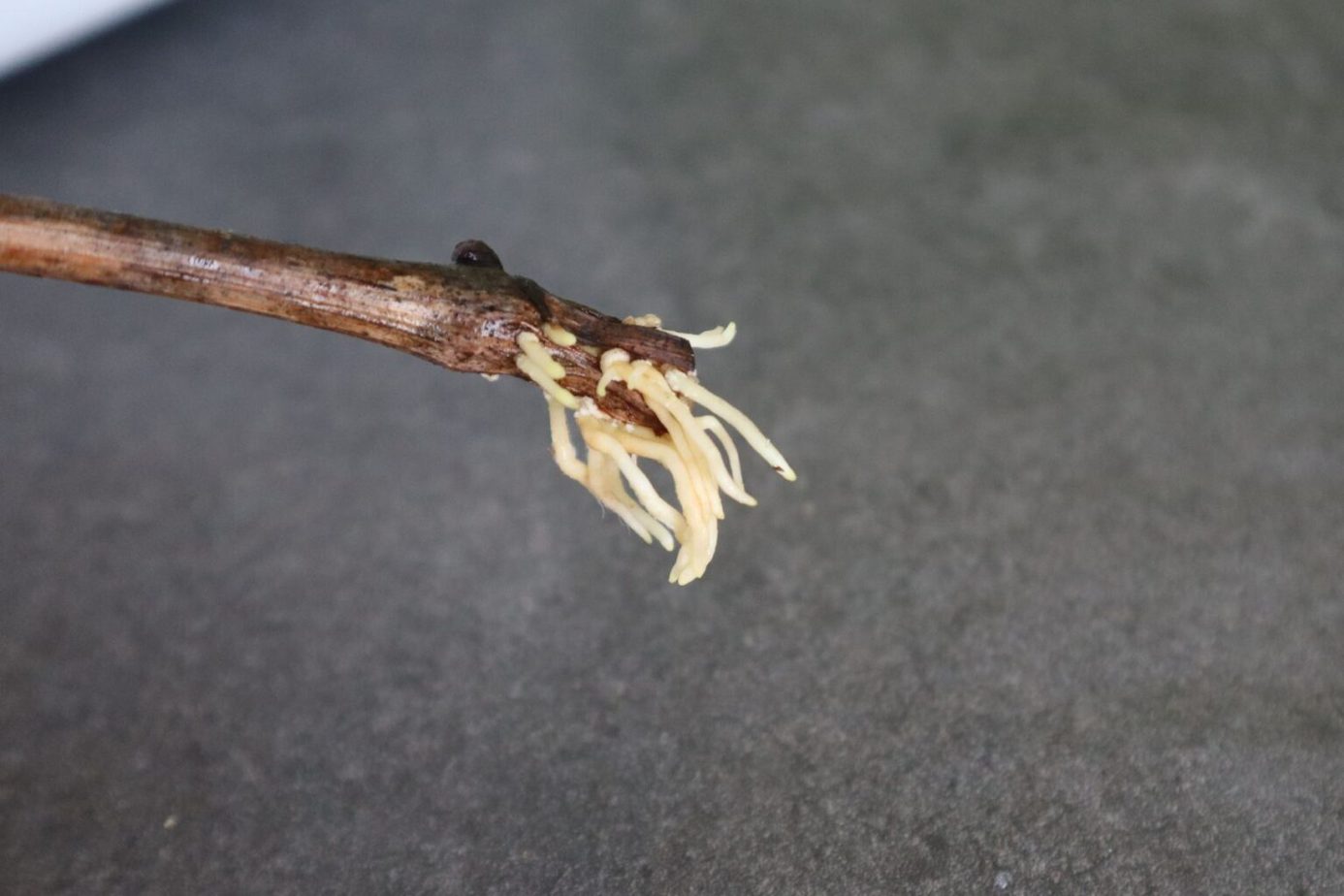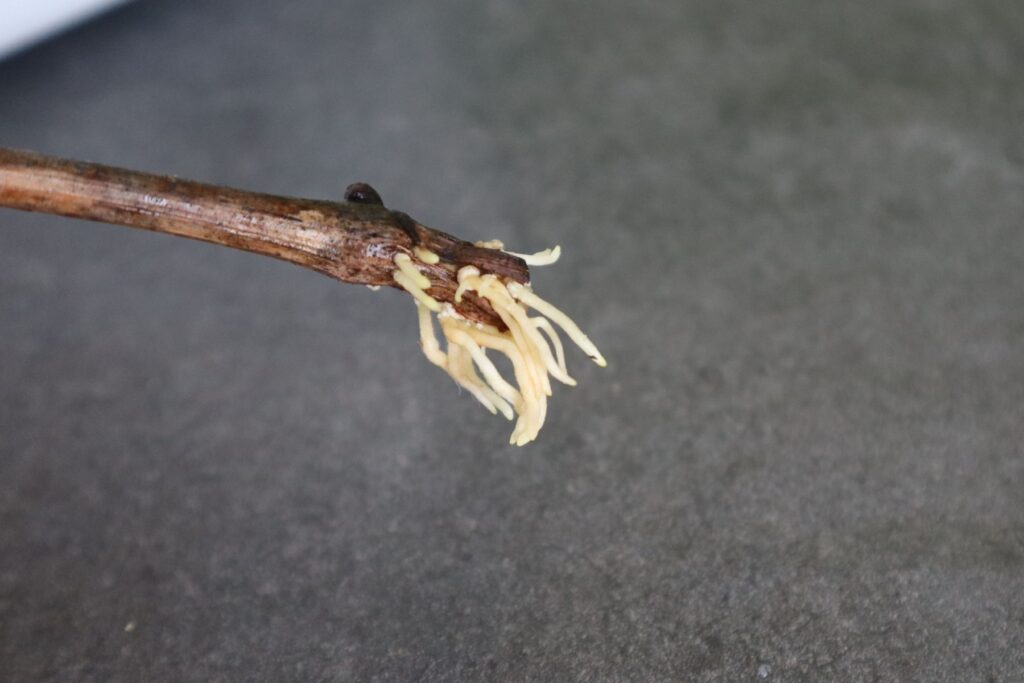 This is one of my absolute favorite winter gardening activities!! There is nothing quite as amazing as watching a dead stick come to life, and that's basically what happens when you root dormant cuttings!
Each year, I add new varieties to our vineyard by ordering dormant grapevine cuttings from Susan Rombough. Her husband Lon maintained a magnificent collection of grape varieties, and she has continued his work by offering cuttings from many of the wonderful grape varieties in the collection.
Both grapevines and elderberries are easy to start from cuttings, and are a great way to increase your number of plantings without spending much at all!
This tutorial will get you started with how to root elderberries. Grapevines are just as easy (or maybe easier!). Follow this guide to rooting grapevine cuttings, and soon you'll likely have more vines than you know what to do with!
Test your garden soil
For those of us who live in cold climates, where the ground lies frozen under a thick blanket of snow all winter, this one does take a little planning ahead.
I like getting my garden soil tested over the winter, because here in Maine, there's an off-season discount on soil testing through the University. I dig up my soil samples in the fall, before the ground freezes, then let them sit and dry until the discount period begins, on January 1.
Off-season soil test results tend to have a quick turn-around time, and if you're testing several samples, even a small per-sample discount can add up!
If you live in New England, you can get your soil tested at the University of Maine. Request a free soil sample kit here.
To get your soil tested in other states, just do a quick search for "University of [YOUR STATE] + soil test". You should easily find the link to your state's soil testing service, with easy instructions on how to order a soil test.
Make your own stash of bone meal fertilizer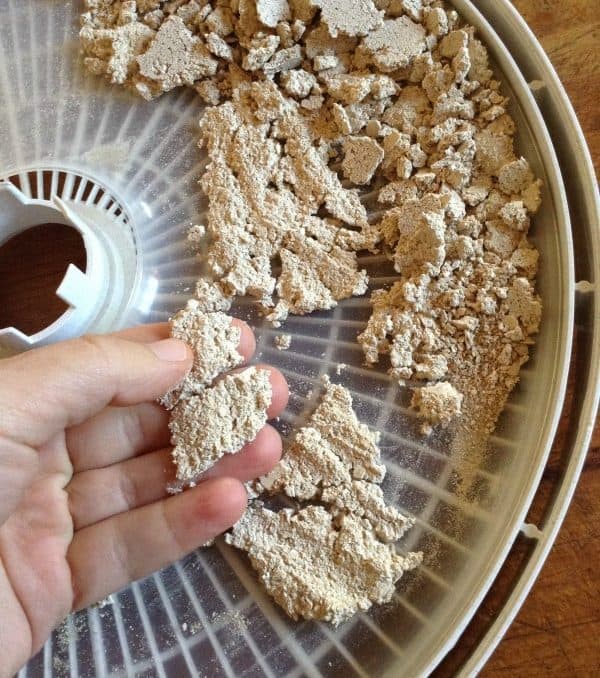 There's no wrong time of year to make up a supply of shelf-stable organic fertilizers for your garden! In the cold weather of winter, when you're making chicken soup anyway, why not save the bones for making your own DIY bone meal?
It's really easier than you think, and if you make it with bones from organic, antibiotic-free meats, then you can really rest assure about what you're putting on your garden, come spring!
Make garden markers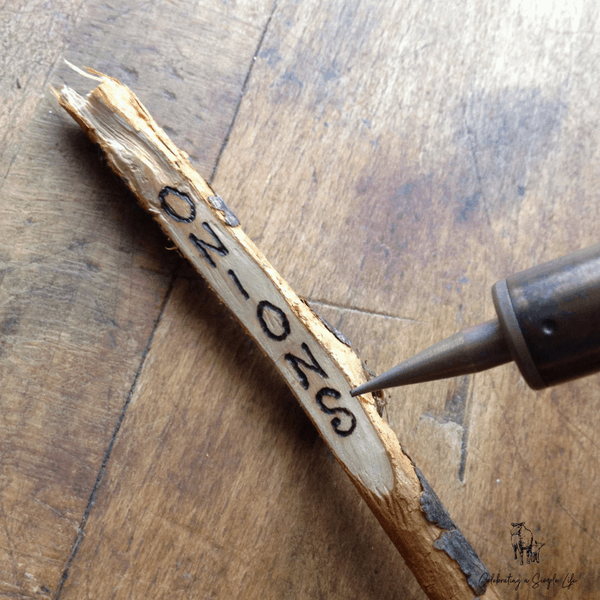 Another fun winter activity is making up garden markers for all the crops you plan to grow!
I make small markers, like the wood-burned twig markers in the picture, for smaller plants like herbs and low-growing flowers. I also use them to mark my seed-starting trays, for any seeds I start indoors.
For rows and beds of larger plants, I paint signs that get nailed to stakes. Whatever kind of garden markers you have in mind, winter is a great chance to take your time making them, and really have fun with it!
Order canning supplies
I never used to order what I needed for canning my harvest, until after my gardens were all well planted, and established in the spring. Because of the current interest in gardening and food preservation though, things are so much different now!
I discovered last year that waiting until my garden was planted, to think about my canning supplies, was a mistake. Everyone else was already looking for canning supplies too, and stores were either sold out of canning jars and lids, or the prices online were inflated enough to make your jaw drop.
This year, I'm taking inventory of my canning supplies, and ordering everything I'll need to put up my harvest, in February. With all the work I'm about to put into growing some bumper crops, it's not worth risking running out of canning supplies to put them up for winter!
While you're at it, it's a good time to make sure all the parts of your canner are in good working order! Pressure canners, canner parts, vacuum sealers, and vacuum sealer bags all were more expensive, and in lower-than-usual supply last summer. It's never a bad idea to think ahead!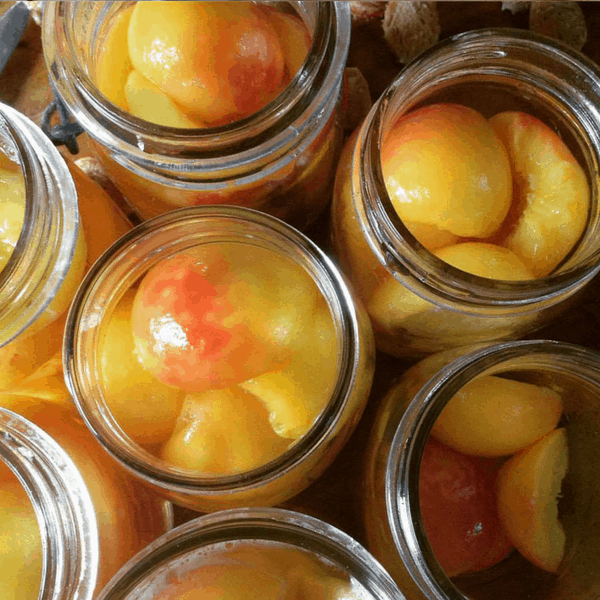 Those are some of my favorite projects and gardening activities, that really help keep my gardening spirit alive through the long, snowy winters.
I'm sure there are so many other ideas I haven't thought of! What gardening projects do you love tackling, during the winter months? Please share your ideas in the comments, we'd love to hear them!
Happy gardening!