Frustrated by the cost of seed starting supplies? Do you wish you could start seedlings for free, and enjoy a bountiful garden without the cost of peat pots and seed-starting mix? Try these tips to start seedlings for free, year after year!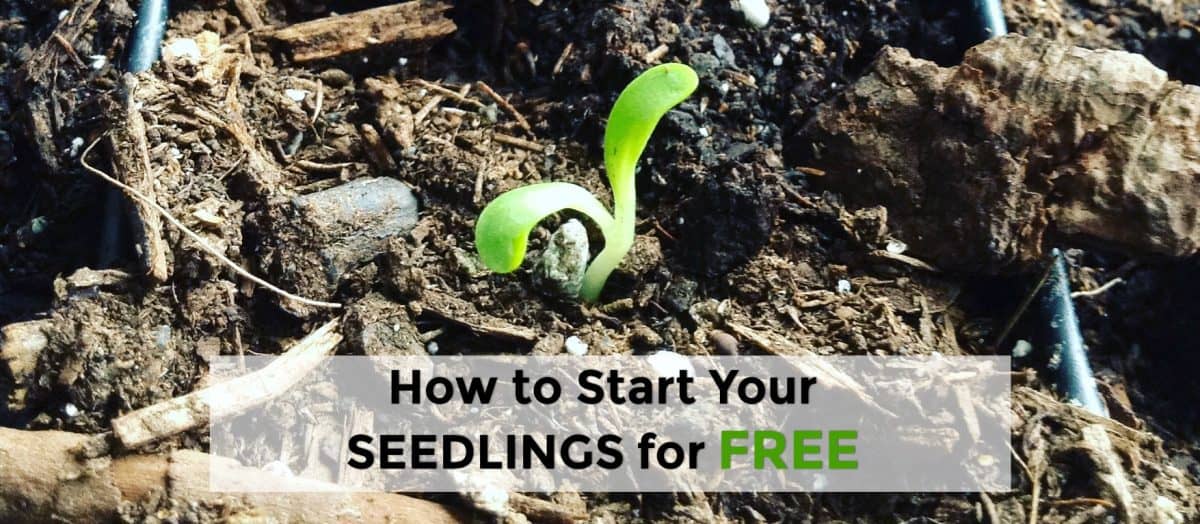 Pin
Having a vegetable garden is very much a money-saving proposition, so it's really not too hard to justify the expense of seeds, soil, and a few tidy seed-starting flats. All in all, it might cost what? Maybe $30 every spring, for everything you need to start a garden's-worth of young seedlings. And that garden can easily save hundreds, if not thousands, on the yearly food budget. It's really quite the bargain.
But let's be brutally honest, here. Some years, that $30 for seeds and supplies is hard to come by. I'm sure I'm not the only homesteading Mama who has carefully planned that little buffer into the January or February budget - only to have unforseen circumstances, like a car repair or doctor's bill, make it challenging to pull the trigger on those items anyway. And for those looking to live a self-sufficient lifestyle, spending as little as possible for off-farm expenses is a big part of making that dream a reality. What if we could just cut out that yearly "seed starting" line item entirely?
The great news is, it is absolutely possible to have a fantastic garden year after year - and never spend a cent on starting seedlings. Let's break it down. When it comes to seed-starting, you really just need three things: seeds, containers, and soil. With a little ingenuity, all three can be had without spending a thing.
SEEDS
It's hard to beat the joy of poring over a wonderful heirloom seed catalog - especially if it's during a January blizzard and you're cozy by a good fire. But if you're an heirloom seed junkie like me, it can be a little shocking to add up the total of all the varieties you've circled, by the time you get to the end! Thankfully, with a little work, there are some creative ways to put your hands on quality seeds, without the sticker-shock.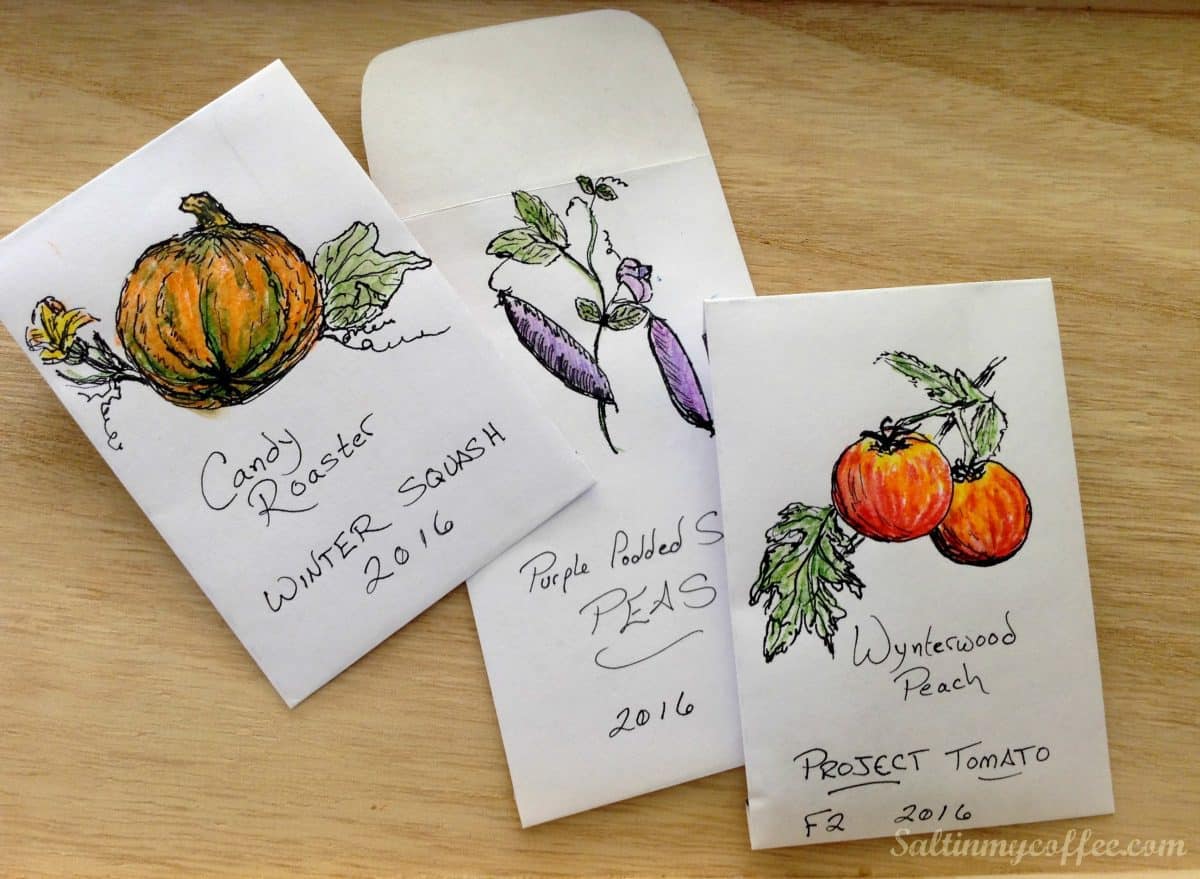 Pin
Save your own. The simplest way of having free seeds every year, is to save your own. The International Seed Saving Institute is a wonderful resource, with all the information you need to get started with saving seeds.
Find a seed swap or garden club. "But", you say, "I don't want to save some of every kind of plant each year. That's overwhelming!" Or perhaps you want to try new varieties each year. A great way to accomplish this is through a local seed swap. Say you save a boatload of your favorite heirloom corn and cucumber seeds. You bring plenty with you to trade, and come home with a bounty of tomato, pumpkin, melon, and all manner of other seeds for your garden.
Host a seed swap. Don't have a seed swap near you? Southern Exposure has an excellent guide to starting your own seed swap. Libraries are usually very happy to work with people looking to host a community event like this!
Join an online seed swap. Technically, this doesn't qualify as entirely free, since postage is involved. But it's pretty close to free, and certainly still worth a mention. There are quite a few seed swapping forums online, where people are happy to exchange seeds through the mail. The Garden Web Seed Exchange is one of the most well-established. There are also some Facebook seed swap groups -  "The Great American Seed Swap" is a large country-wide group, and there are an increasing number of local groups, so it's worth looking for a Facebook group for your area. It's quite common for members of online seed swaps to offer free seeds, for only the cost of postage. These are generally called "SASE" (Self Addressed Stamped Envelope) offers, and by searching within the forum you'll probably see many offers.
CONTAINERS
Containers may be the easiest way to save money on seed-starting. Once you start keeping your eyes open for free containers to start seeds in, you'll notice them everywhere.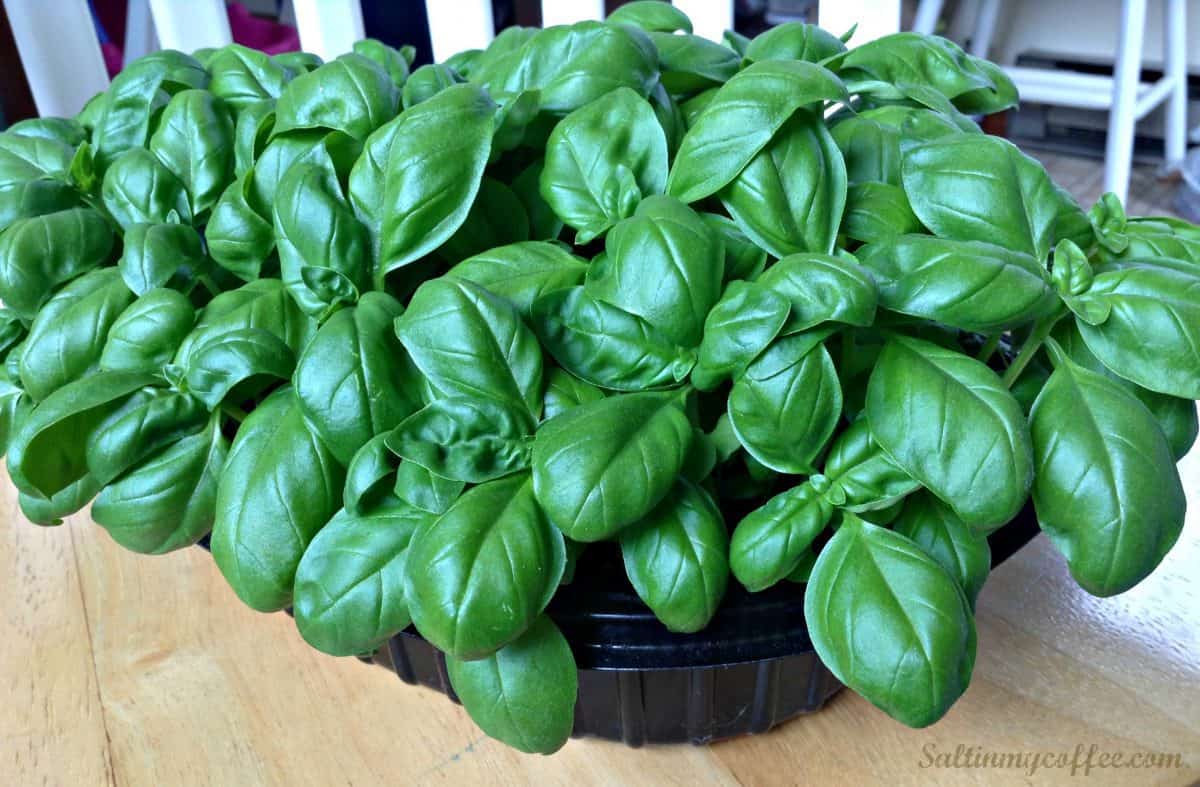 Pin
Repurposed food containers. So much of the packaging used for food, can work well for starting seeds. These are some of my favorite types to work with:
Rotisserie chicken containers, like the one filled with basil in the photo above.
Yogurt cups
Plastic egg cartons (these are WONDERFUL for starting really tiny seeds)
Small plastic produce tubs (like the ones mushrooms are packaged in)
Cherry tomato cartons
Paper recycleables. Try your hand at making your own pots out of newspaper, or the packing paper that's sometimes used in shipping boxes. Jill, over at The Prairie Homestead has a great little tutorial here. You can also use empty toilet paper rolls, or cut paper towel tubes down into several small pots.
Discarded commercial seed flats and pots. Retired seed flats and pots are pretty commonly available at commercial nurseries, and they'll often be happy to give them to you if you ask. Many dumps and transfer stations also have piles of seed flats and plastic pots available for gardeners. Thrift stores are another good place to check. People drop them off along with clothing and household donations, and (at least in my area) the stores generally just put them out free for taking.
When it comes to free containers, this is just a start. There are SO many ways to get creative when finding containers for starting seeds. For even more ideas, check out this excellent post from my friend Sarah, over at The Free Range Life. She's got a huge list of container ideas!
SEED-STARTING MIX:
Honestly, getting a nice light soil mix might be the most challenging part of this. While one could use garden soil, it's really not an ideal medium for seed starting. Seedlings are more prone to dampening off in the heavy mixture, and garden soil also generally contains weed seeds, which germinate and compete with the seedlings you've planted intentionally. The goal is to have a fine, light, seed-free medium with just enough nutrients to help those seedlings get a good start.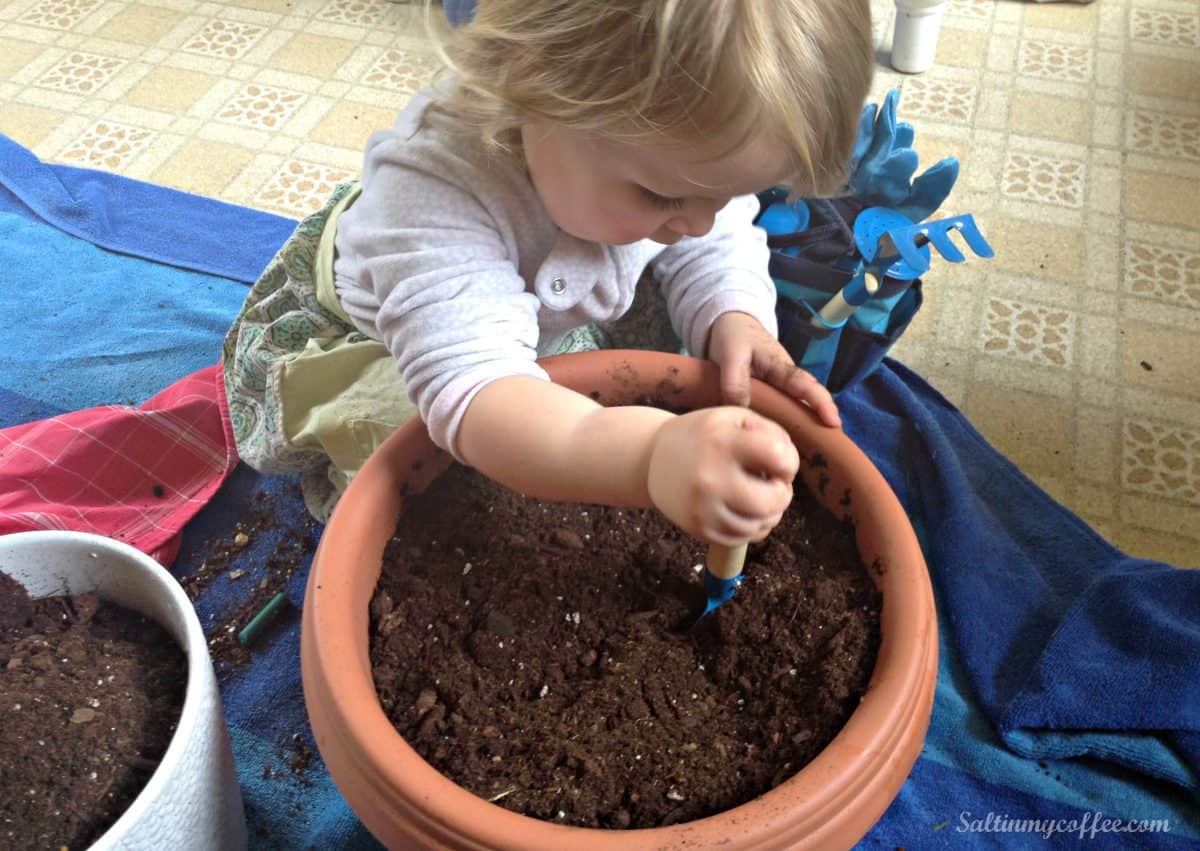 Pin
Leaf mold and compost. John Walker has a good "buy-nothing" recipe for seed starting mix, and he keeps it really simple. He sieves together a 50/50 mix of leaf mold and compost for his seed starting. I've used his method with absolutely excellent results, and did not find my seedlings prone to disease or dampening off.
British garden journalist Kim Stoddart's free seed-starting recipe calls for equal parts leaf mold, compost, and garden soil.
Now, chances are, you've already got a compost pile. If you've got some good "ripe" compost, then you've got that part take care of. But you'll notice that the other common ingredient in both of these formulas is a little less common - leaf mold. The value of good leaf mold seems a bit more recognized in Europe than it is here, but it's catching on. For tips on getting your own batch of leaf mold going, check out this post from Grower's Supply. It does take a couple of years to make, so in the meantime you can do what Kim Stoddart did (and what I've done), and just dig under the dead leaves in a wooded area, for that fine crumbly layer that's above the soil, and below the leaves. It's crumbly brown magic, and once you work with it, you'll definitely want to get your own leaf mold pile going!
I hope that these suggestions are helpful in reducing or eliminating your seed-starting budget! Do you have other creative ways that you save money on starting your garden each year? I'd love to hear about them!
Pin it for Later:

Pin
JoSave
Save
Save
Save
Save
Save
Save
Save
Save
Save