Learn how to quickly and easily put together a show-stopping smoked salmon platter. Whether for brunch, a party, or a main meal - crafting a tempting salmon platter couldn't be easier!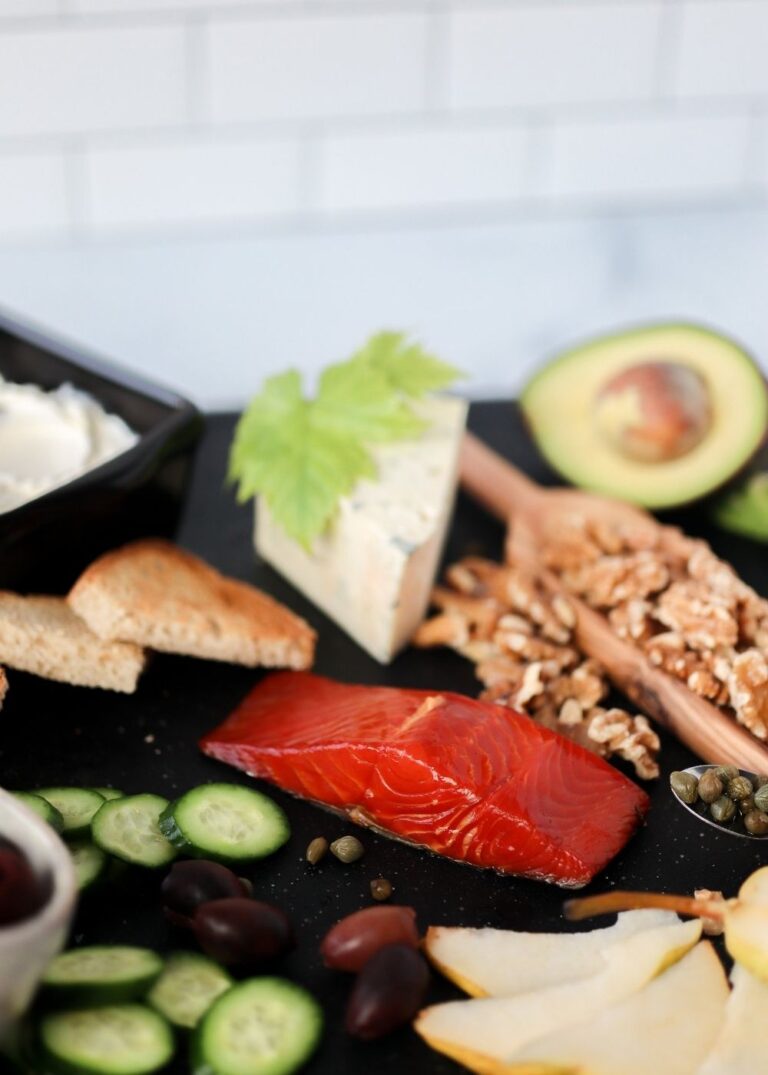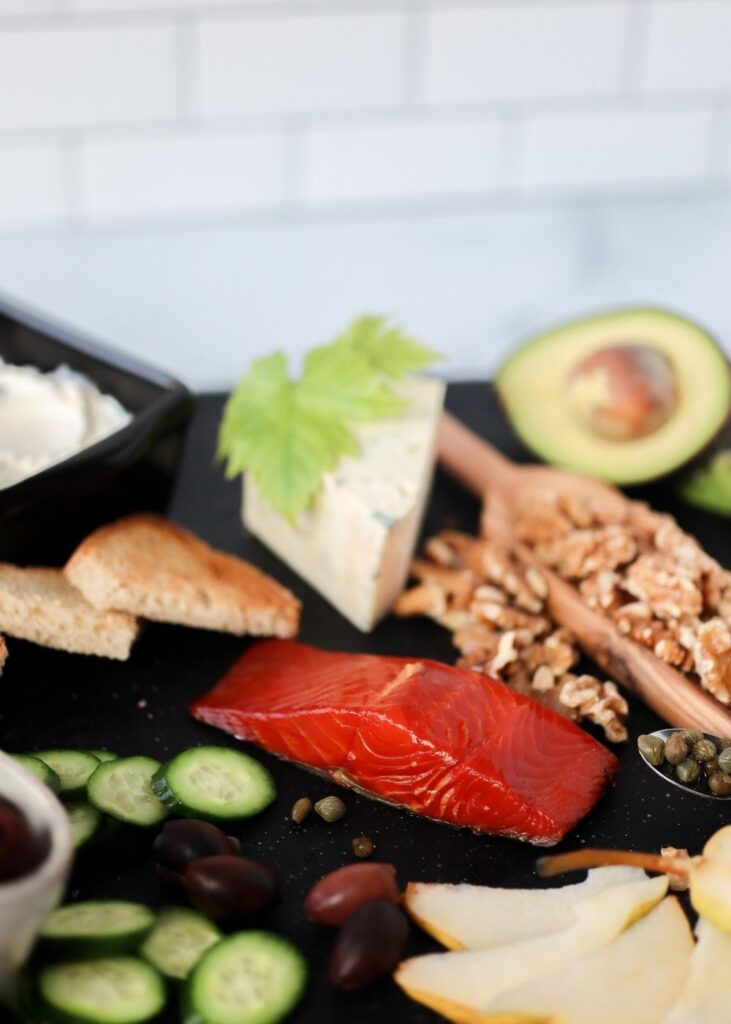 A few weeks ago, I bought a piece of salmon at the farmer's market. We live in Maine, so I knew it was going to be farmed Atlantic salmon, rather than the wild-caught salmon I usually choose.
But...I'm making an effort to support smaller, less industrial food systems. So somehow, in that particular moment, buying fish at the local market seemed like a good idea.
Y'all, let me tell you. I am not doing that again.
When I got it home, that pale, bloated piece of fish was so unappetizing, I was the only one who choked it down. I was left with the question - If I truly wanted to support small, community-based fishing families, while not sacrificing the quality of the seafood I feed my own family, how would I even go about that?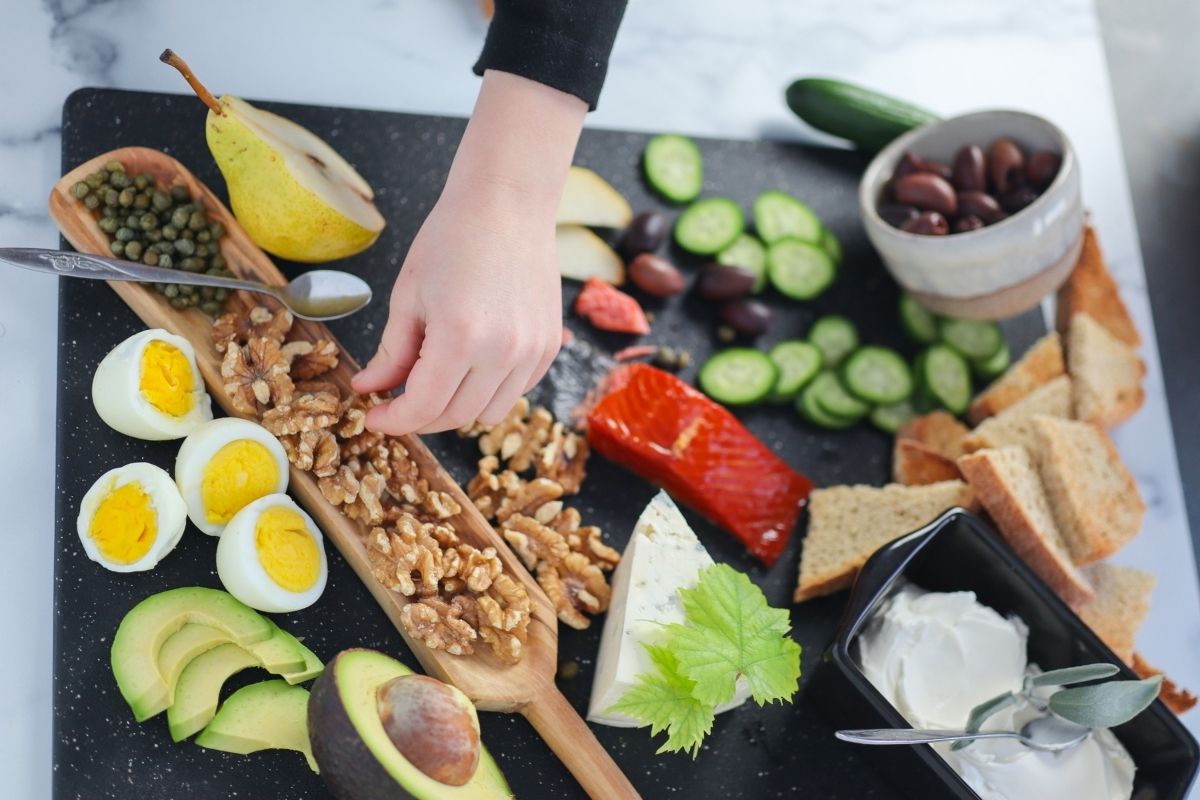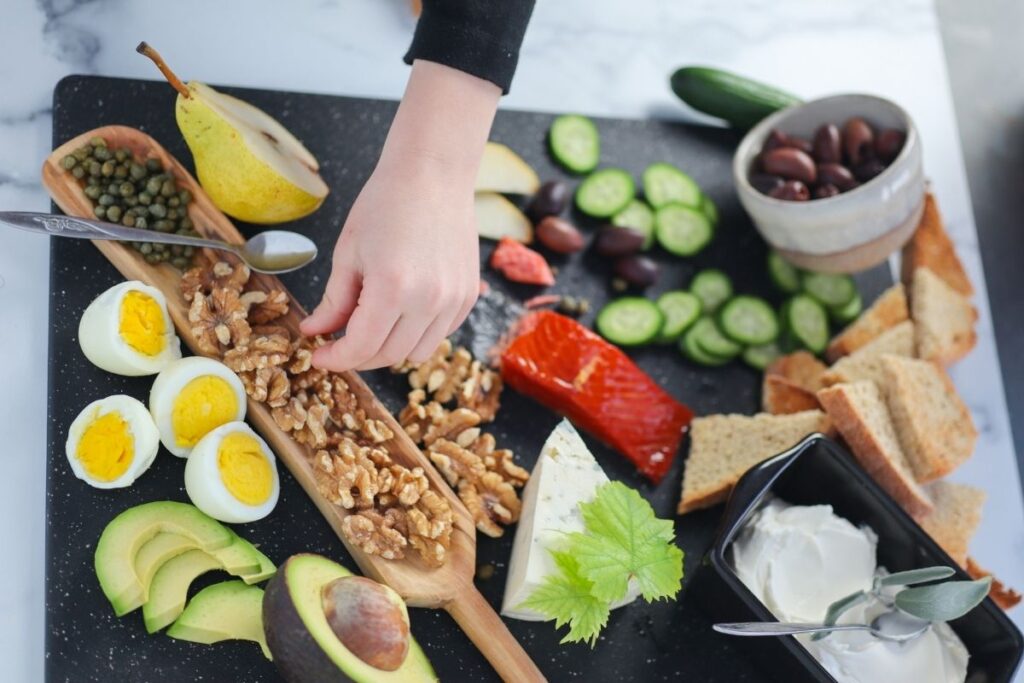 Sometimes the universe answers these unspoken questions with surprising speed.
Not even a week after my terrible salmon experience, I got an email from a family-based fishery in Sitka, Alaska. Would I like to partner with them to offer fresh, sustainably-caught seafood to my readers, with a discount?
The lovely folks at Catch Sitka Seafoods sent me a gorgeous box of seafood to try, and wow - is it amazing!
Included in the selection of cuts was a gorgeous piece of smoked Coho salmon. It called to me from the moment I saw it, and I could hardly wait to share it with the kids.
Tips for creating a perfect smoked salmon platter
It had been a coon's age since I'd enjoyed a really good smoked fish platter, but in my younger days, smoked fish platters used to be my go-to specialty whenever I was hosting a party. Everybody LOVED them, and creatively choosing the ingredients was almost as much fun to me as watching it all disappear.
If you're new to creating a spread that's centered around a beautiful piece of smoked fish, don't let yourself be intimidated.
Let me walk you through a few easy tips for crafting a salmon platter, and you'll see why this is such a fun and easy foundation for any party table.
TAKE 15% OFF YOUR FIRST ORDER!

Use the code COFFEE15 to take 15% off
your first order of $125 or more, from Catch Sitka Seafoods!
Start with a really nice piece of smoked salmon.
Creating a great smoked salmon platter is all about colors and textures, in my opinion. And the whole thing centers around a really nice piece of fish. Just start with the best piece of smoked salmon you can. Look for bright color, a firm texture, and a surface that's glossy without being slimy.
This piece of Coco was perfect - showstopping color, and gorgeous, flaky texture.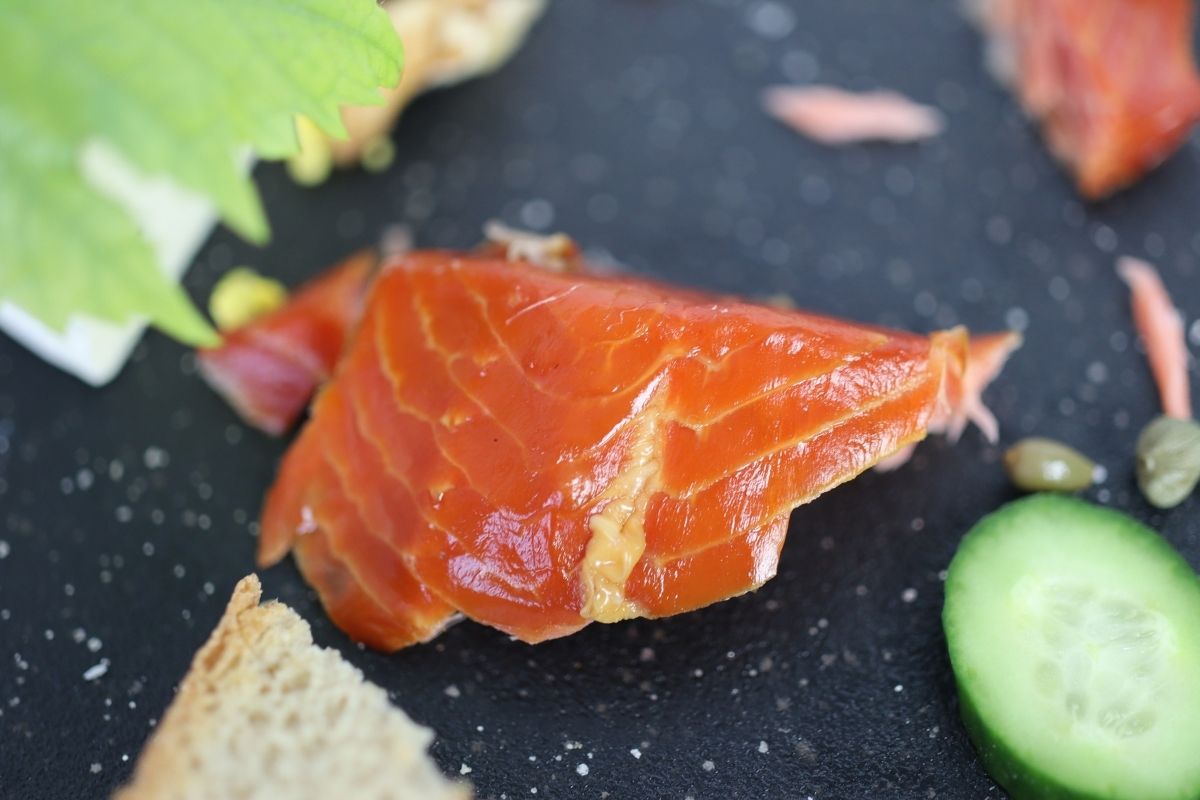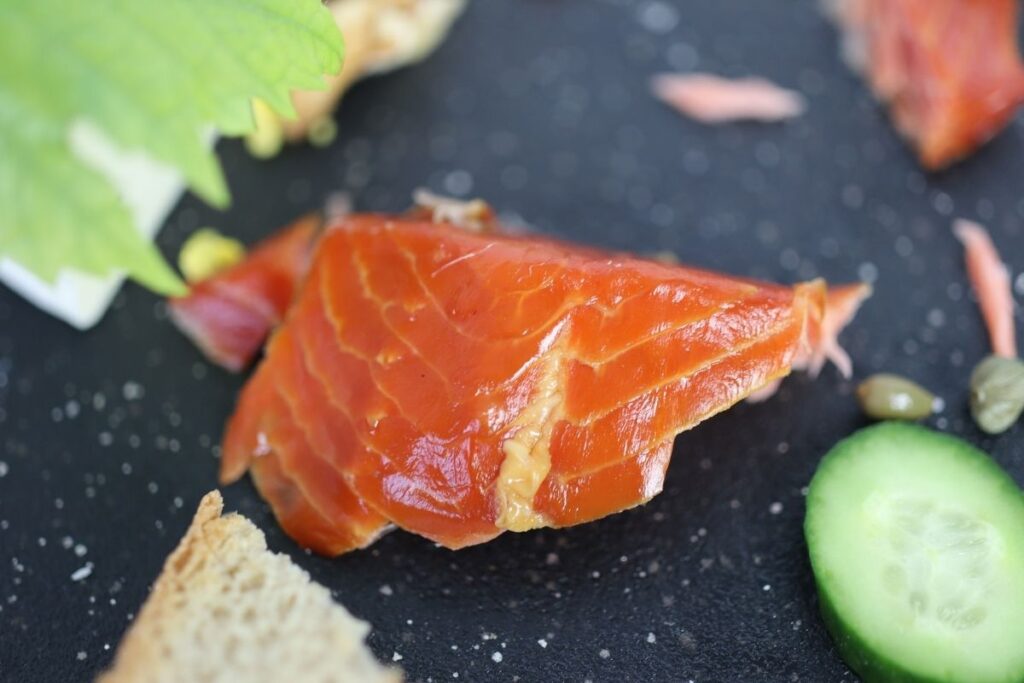 Now that you have your salmon, just choose 1-3 items from each of these categories:
Vegetables
When choosing veggies for a salmon platter, I like to steer away from bright reds and oranges, so that the color of the fish really stands out visually. Other than that, I feel like anything goes! Some of my favorite vegetable options include:
sliced green peppers
wafer-thin slices of kohlrabi
sliced cucumbers (try slicing on the diagonal, for interest)
broccoli florets
snow or snap peas
sliced ripe avocados
Cheeses & Spreads
I like to stay away from heavily seasoned cheeses, since I feel they detract from the flavor of the salmon, but you can definitely play around with this!
Including at least one spreadable option is always a great idea, so that people use it as a soft foundation layer on a cracker or bread slice.
cream cheese
hummus
blue cheese
triple- or double-cream type cheeses (Fromage d'Affinois is my favorite!)
thin slices of parmesan or romano
chevre
Breads & Crackers
Have fun with this! It's always a good idea to have more bread and crackers on hand than you think you're going to need. I find it helpful to keep extras easily at hand, for replenishing the salmon platter if it starts to run low. Great options include:
bagel slices
toast points
sourdough crackers
sliced pita
halved croissants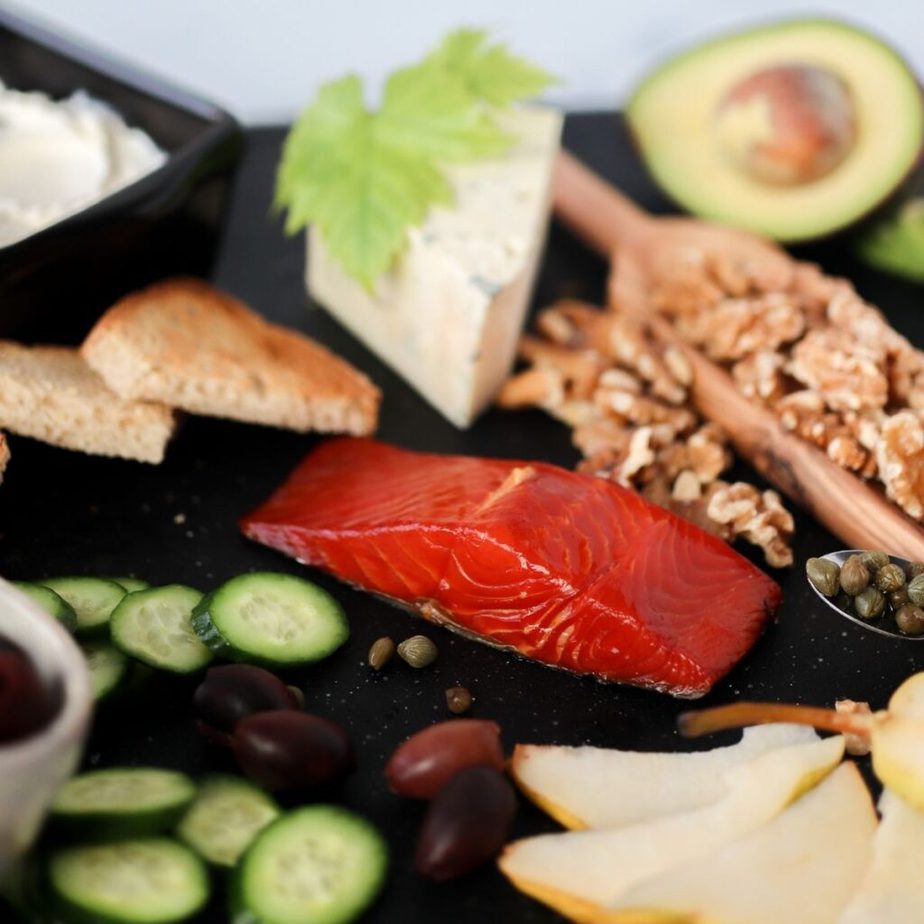 Fruit & Nuts
thinly sliced pears
apple slices
fresh berries
walnut halves
pine nuts
unsalted almonds
Fresh herbs
Fresh herbs do so much for rounding out a smoked salmon board. Even just a few sprigs from the garden can go a long way.
Dill tends to be the first herb that comes to mind, when looking for pairings with smoked fish, but let yourself get creative! There are so many fresh herbs that beautifully complement smoked salmon, and also add visual interest to a tasting board.
dill
rosemary
chives
thyme
sage leaves
fennel fronds
Extras
pitted olives (Kalamata are my favorite for this)
capers
pickled vegetables (shredded carrots, and pickled leeks are great options)
hard boiled or soft boiled eggs
fresh organic grape leaves
Let yourself be creative! There's really no right or wrong, and these suggestions are just a jumping off point.
Even just a couple of selections from each of these categories creates a delectable, and well-rounded salmon platter, with options for everyone.
---
The kids LOVED the salmon platter I put together, featuring the smoked Coho salmon that Catch Sitka Seafoods had sent us.
My favorite moment was when my five year old stopped after one taste of that beautiful Coho salmon and asked, "Mama, are you sure this is salmon, because this is the best, best, BEST fish I've ever had! And--IS THERE MORE?"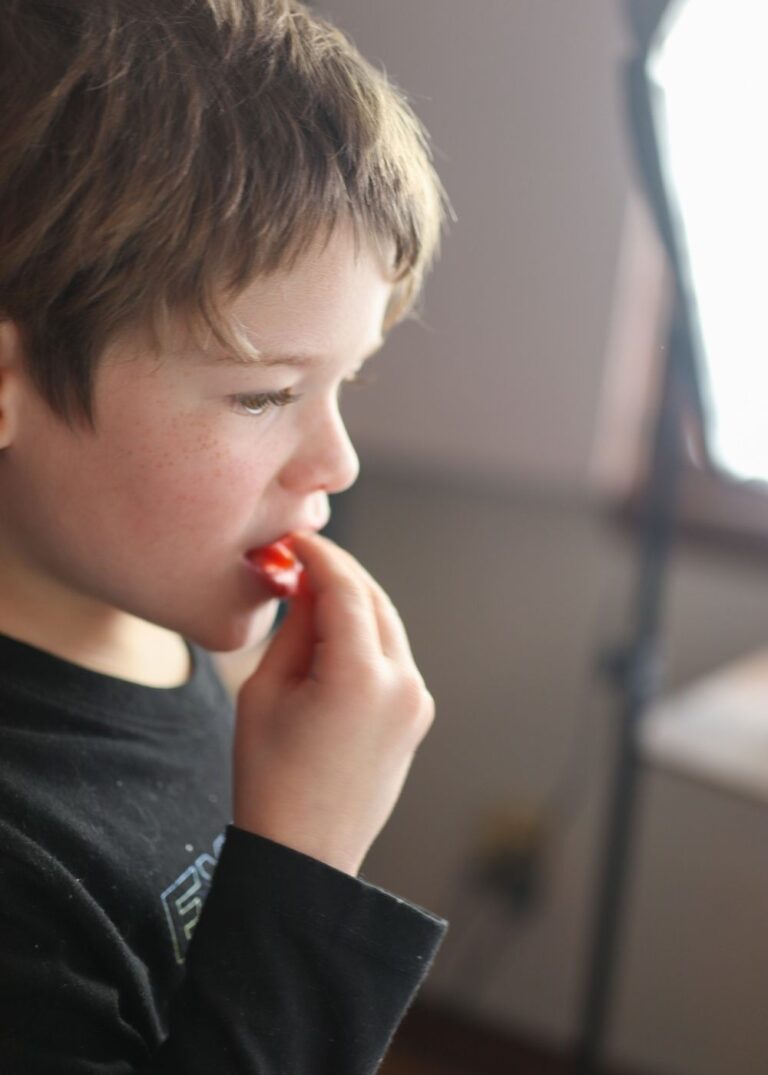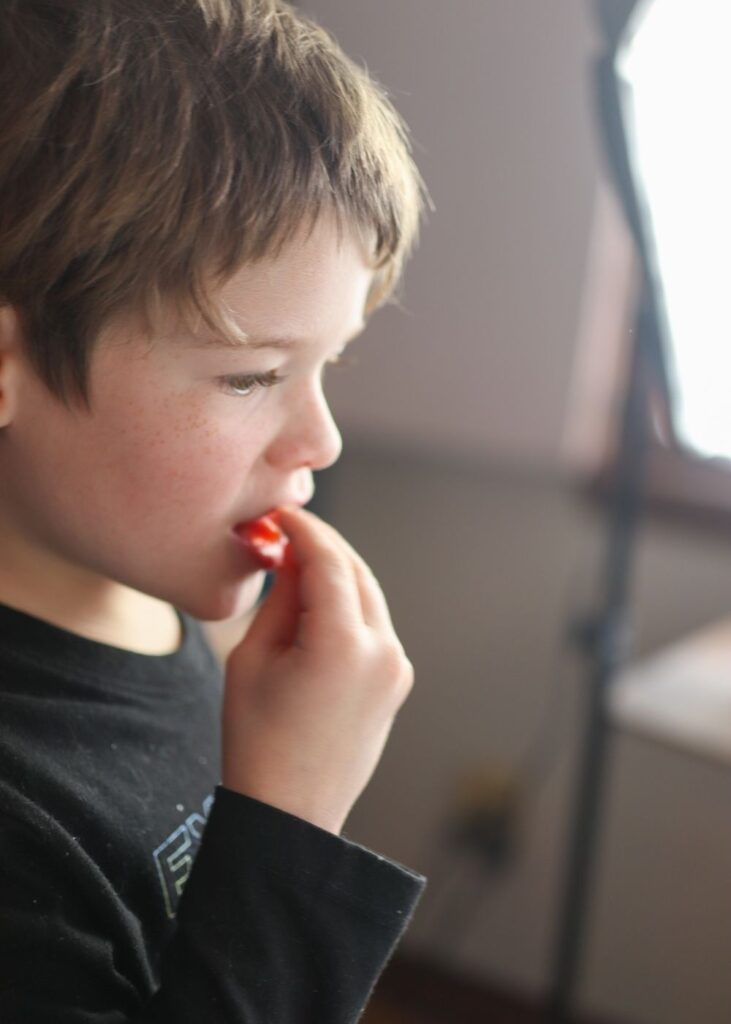 Have fun creating your smoked salmon platter! And don't forget that the wonderful folks over at Catch Sitka Seafoods are offering 15% off first orders over $125 with the discount code: COFFEE15
They have so many ethically-caught, pristine seafood options, and the shipping is unbelievably fast. I can't wait to try their spot prawns next!
Until next time,
Anna
Looking for more seafood recipes? You might like:

✦ Grilled Salmon with Mango Lime Chutney
✦ Mediterranean Tuna Spring Rolls
✦ Keto Shrimp Tacos
✦Orange & Ginger Salmon with Tzatziki
Pin it for later: