This post was originally written in November of 2015. It was updated January 2020.
Well, this morning I finally took it in hand to organize my deep freeze. Our local farmer is fattening a pig for us, and I need to make sure we've got plenty of room for all that porcine goodness, come butcher day.
When I opened the freezer door it was apparent what had to happen - I MUST do something with all those end-of-the-season tomatoes I hastily shoveled into the freezer, back on the eve of our first hard frost. SO - looks like I'll be making a big batch of  ketchup today!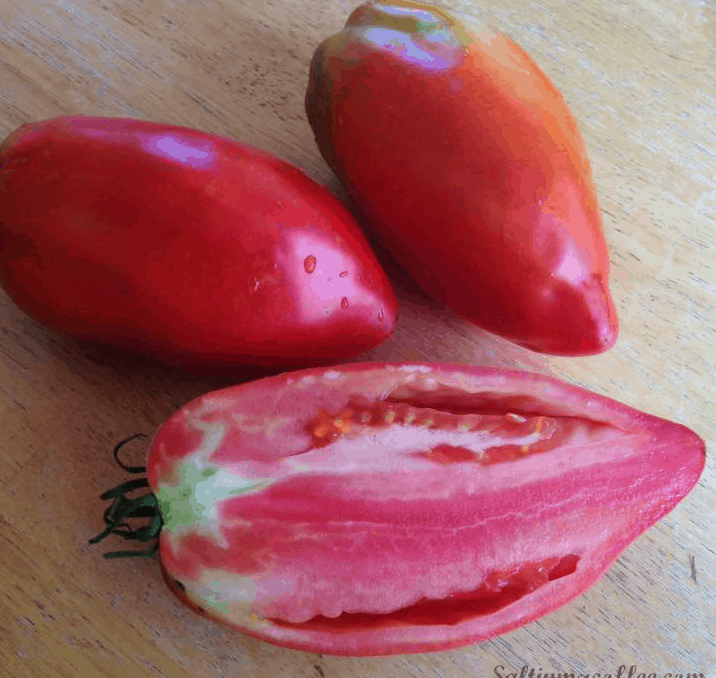 Have you ever noticed that it's terribly hard to find a good paleo ketchup recipe that uses fresh tomatoes, rather than canned paste?
Never one to re-invent the wheel, when I first started making ketchup, I tried quite a few recipes thinking that surely one of them would be my new go-to recipe for turning my abundance of tomatoes into ketchup.
I kept being disappointed though. Many recipes were dreadfully sweet, and I found that most bore a closer resemblance to either pasta sauce or barbeque sauce than ketchup. Finally, I came to the conclusion that I simply needed to go back to the drawing board, and create my own ketchup recipe.
Two years and two bumper crops of tomatoes later, and I've finally got a version to share with you that I'm truly happy with. It even passes muster with the mister (which is saying something, considering the lifelong love affair that man has with ketchup!)  Here it is: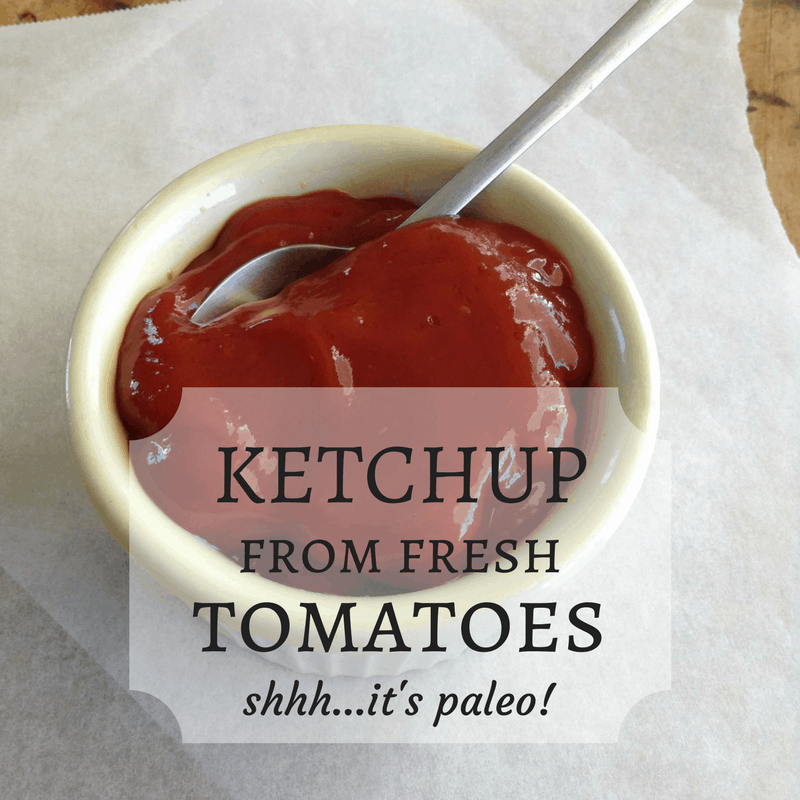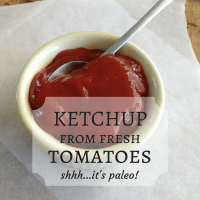 Instructions
In a large stock pot, sauté onions, garlic, cloves and allspice in coconut oil, until onions and garlic are soft and getting translucent.

Add everything else. Simmer till it gets thick, and seems close to ketchup consistency.

Cool for a few minutes, then put it all through a food mill to remove seeds, skins, and spices. If it's not quite thick enough, return to a simmer until you reach a nice ketchup texture.

Now, using a wooden spoon, put it all through a fine mesh sieve. (This step is annoying, but worth it for a nice smooth final result.)
If you liked this post, you may enjoy these:
Save
Save
Save