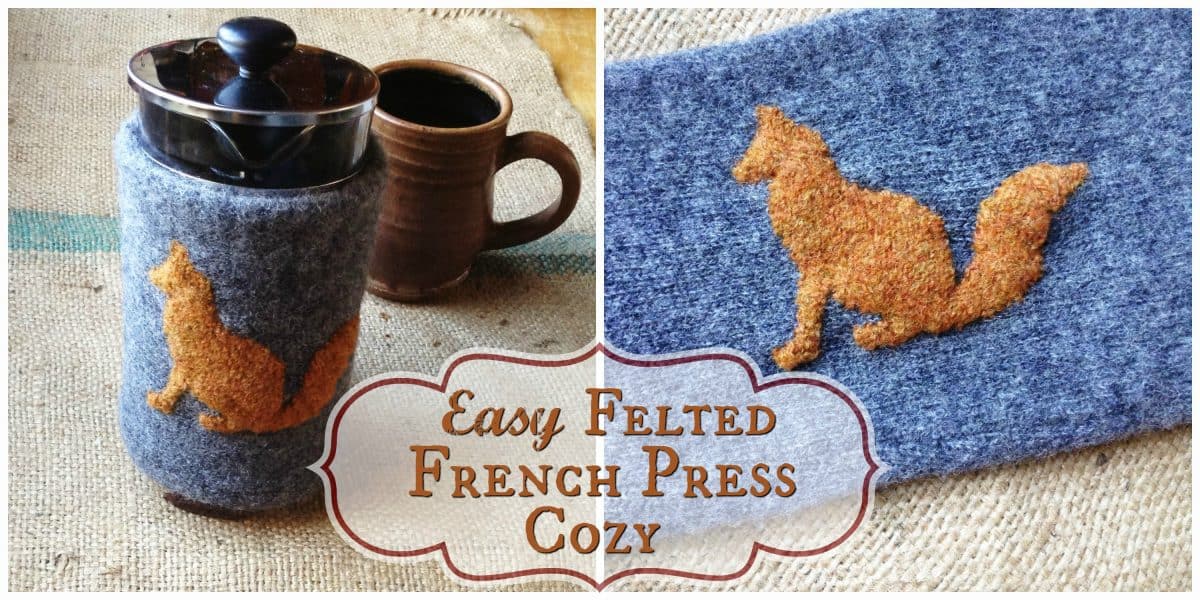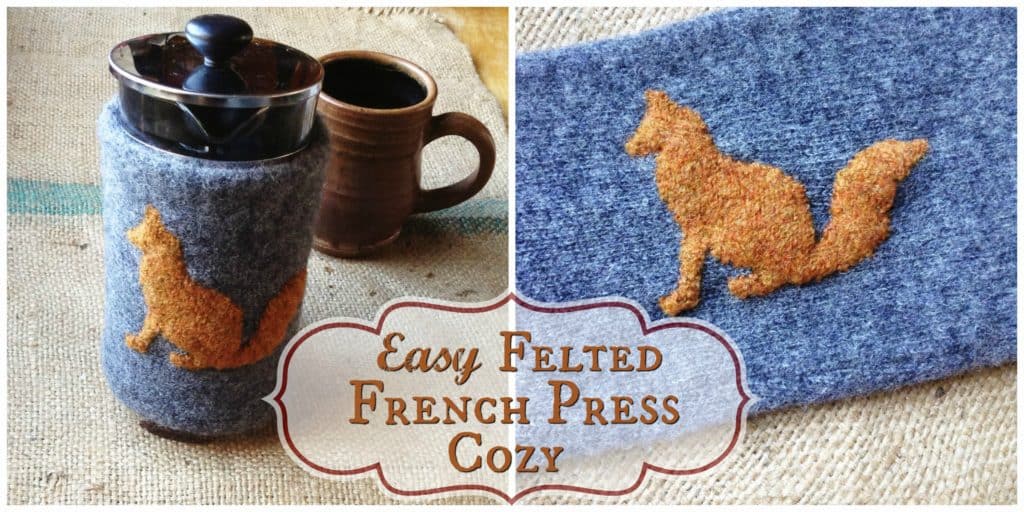 PinAs busy as life is right now, my husband and I have each been going through a full french press of coffee every day. His goes into two travel mugs for his extra-long work commute. Mine sits on the counter...and gets cold. Now, I do WANT all of that coffee, and once upon a time, I could have easily guzzled every drop while it was still piping hot. But that was before kids. And chickens. And ducks. There are a lot of distractions around here, and with the hubbub of morning chores, I'm just not the speedy coffee drinker I used to be. How far I've fallen.
I was wearing a wool sweater for the first time this fall when it hit me - what my french press really needed, was a wooly sweater of its own. So I whipped one up.  And you know what? It really does help keep that coffee warm longer!
Here's a quick tutorial for to make one for your French press. This template is for a standard 34 ounce press. If yours is larger, you can size it up with a copier until it nicely fits your press. I'm going to assume you have some nice felted up wool on hand, but if not - don't despair, ok? Follow the instructions at the beginning of this post for felting up an old wool sweater, and then just come on back. Here's what you'll need for this project:
Felted wool in two colors
Needle and thread
Safety pins and straight pins
Sewing machine with zigzag stitch
Four buttons
Start by printing the template. You'll need both SIDE A and SIDE B. Match up the dotted lines and tape, then cut out the template. Use the template to cut out the cozy, from your primary wool color.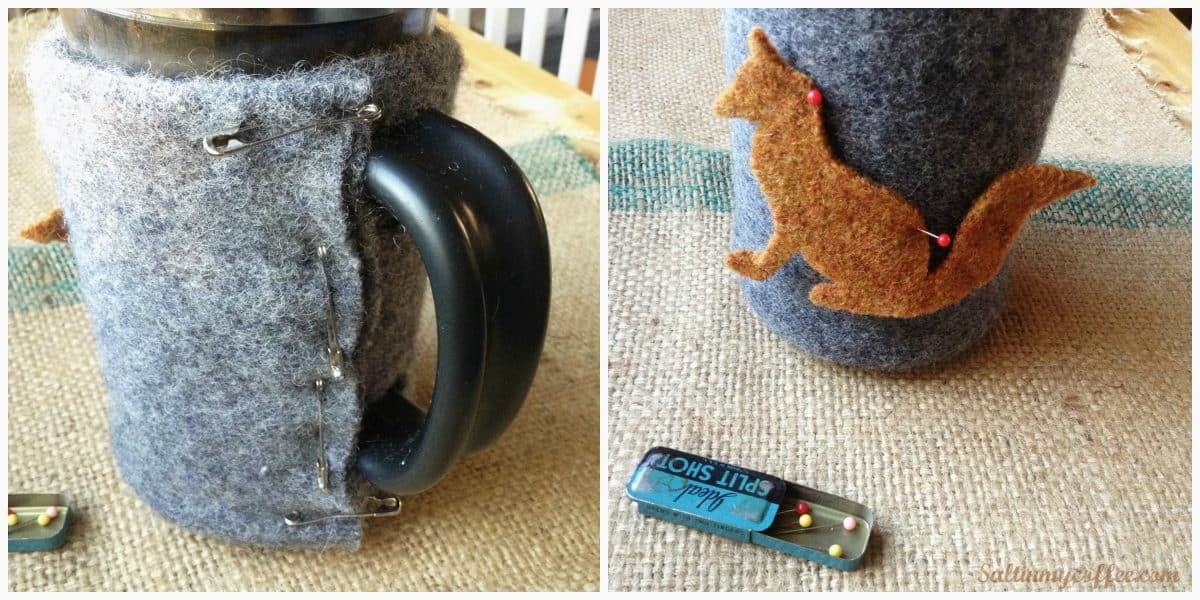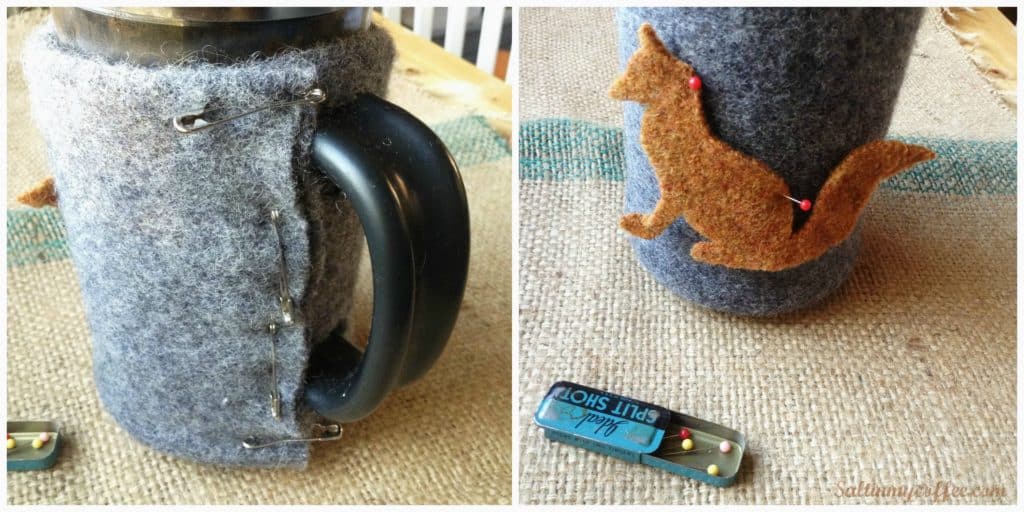 PinYou can absolutely make the cozy without foxy little applique, but the cheery fox is my favorite part! I got the outline from this awesome site, and printed it as a template. If foxes aren't your fancy, they have all manner of free downloadable wildlife silhouettes to choose from, and some of them are just downright adorable. Cut your fox or other embellishment out of the contrasting colored felt.
Now, using safety pins, pin the cozy onto your french press. This is so that you can place your cute fox, or whatever embellishment you'd like, exactly where you want it. I think it's important to see it on the curvy press to really know where your particular cutout will look best. Using straight pins, tack your applique in position, where you want it.
Then go ahead and take the cozy off the press. Use a small and close whip-stitch to sew the cutout onto the cozy.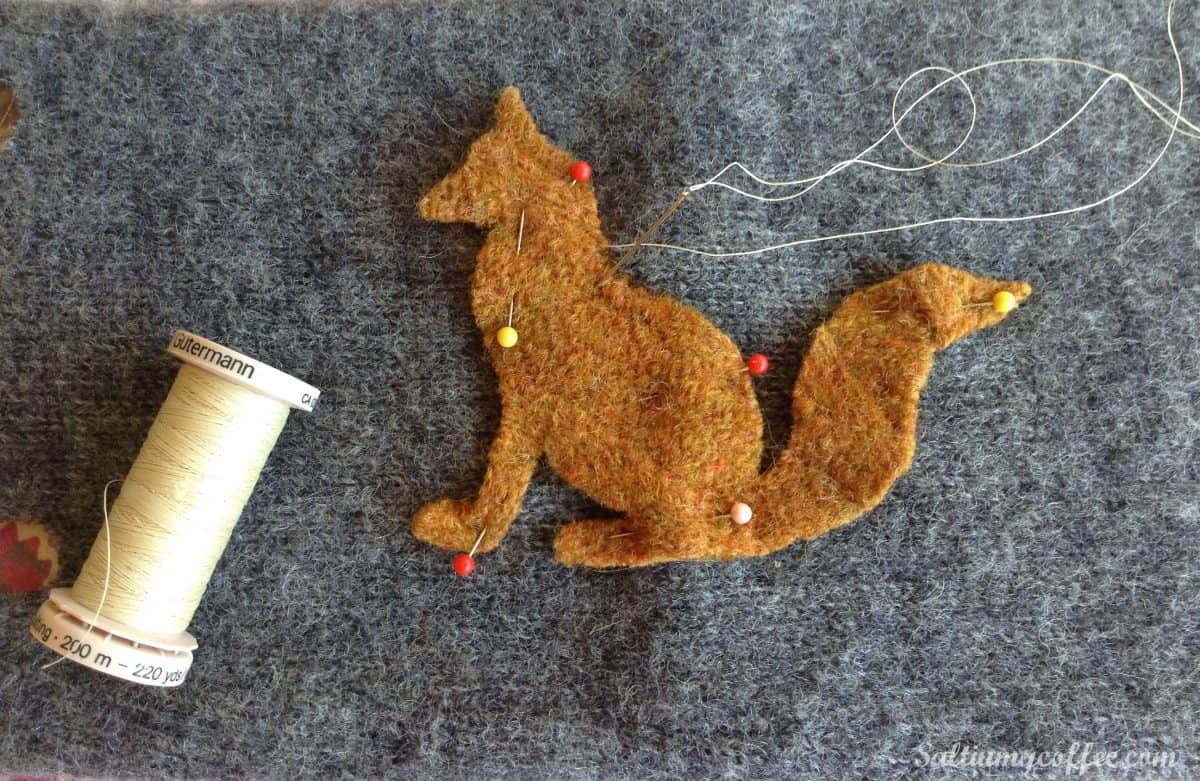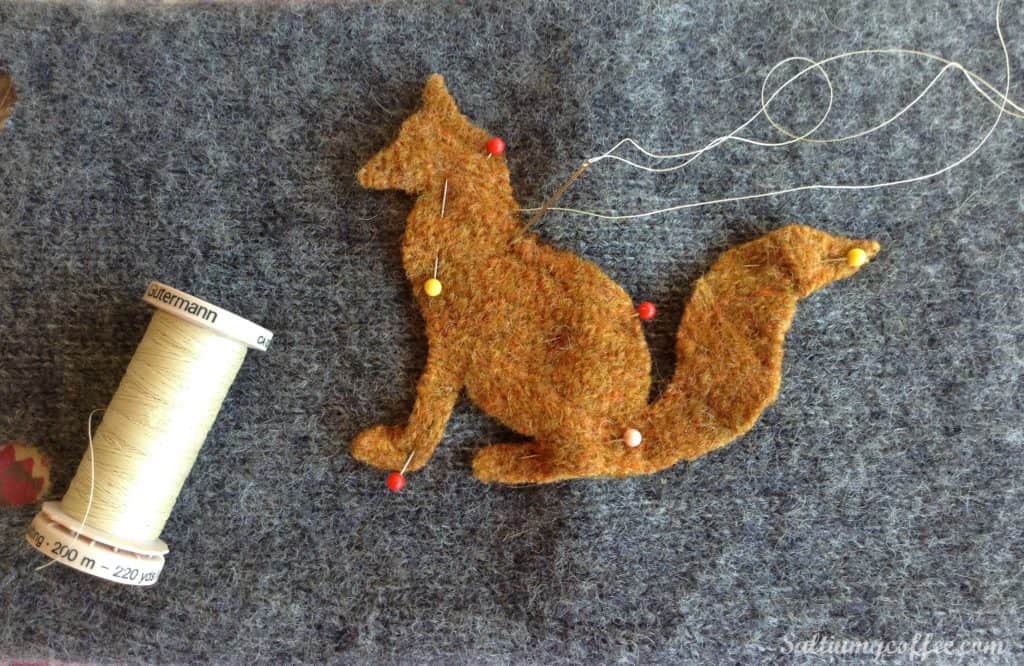 Pin
Now, using a zigzag stitch on your sewing machine, stitch around the front edge of SIDE A - the part with three "fingers". This is where your buttons will be, and it takes the most strain. It's also hidden, so the reinforcement stitching won't even been seen.


PinSew the buttons in place on SIDE A, as indicated by the little X's on the pattern. Snip small button holes on opposite edge, SIDE B, as indicated by the small dash marks on the pattern. Because this felted up wool has so much squish and give to it, start with holes smaller than you think you need. Try them with the buttons, and if needed, expand holes a tiny bit at a time until buttons fit snugly through. If your wool is really well felted, you shouldn't need to edge the holes with buttonhole stitching, but I oddly enjoy doing buttonholes, so I did it anyway.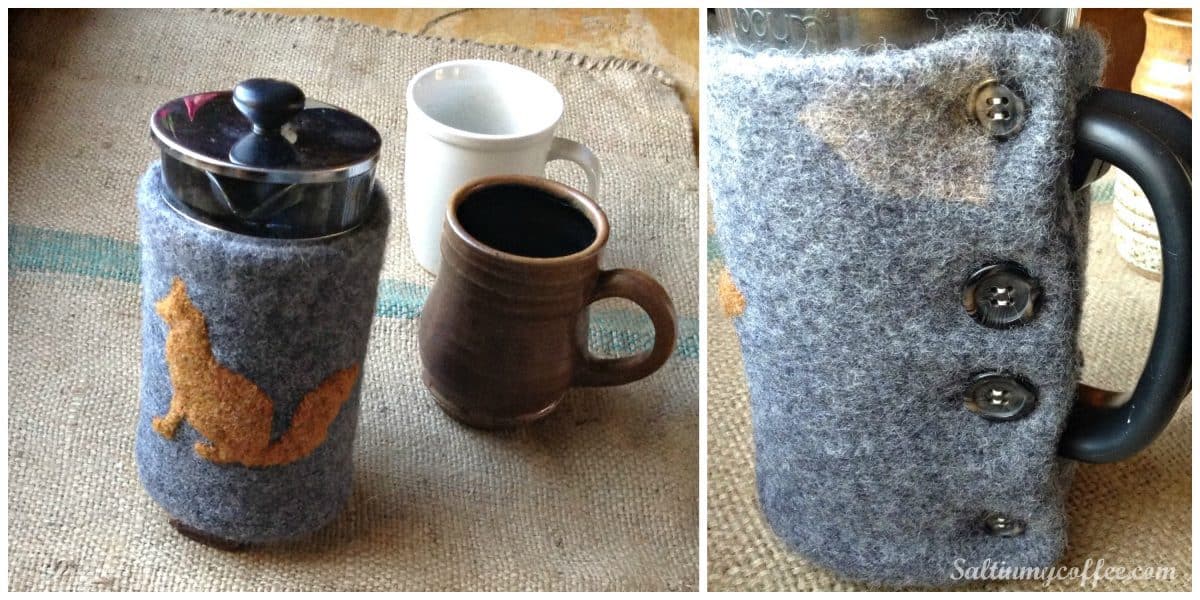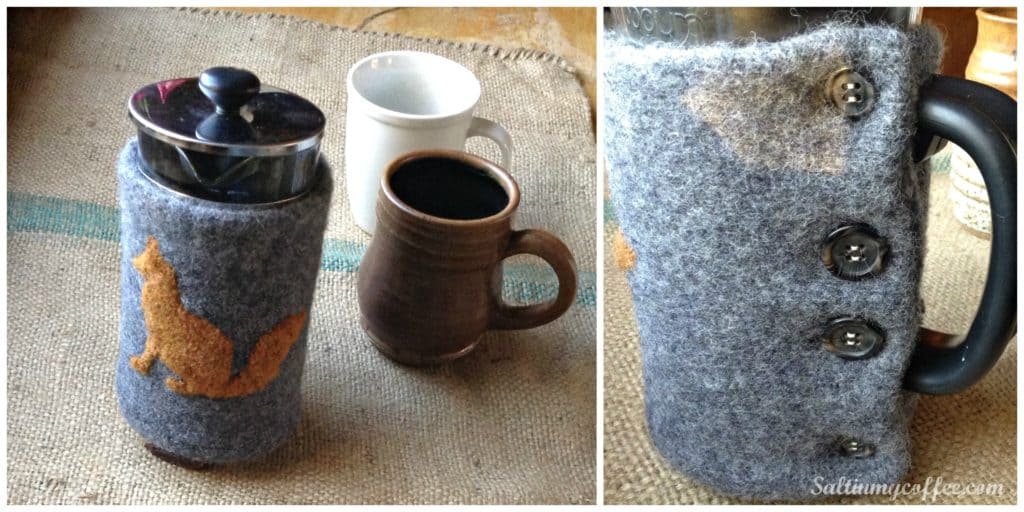 PinThat's it! Button that cozy onto your french press, and it's ready to go! Want to win the cozy shown in this tutorial? Enter below! I'll be using Rafflecopter to draw one random winner. There are multiple ways to enter, so feel free to do them all, to boost your chances! Entries are welcomed until Midnight, October 25, and winner will be announced on Wednesday, October 26. Good luck!!
%CODE1%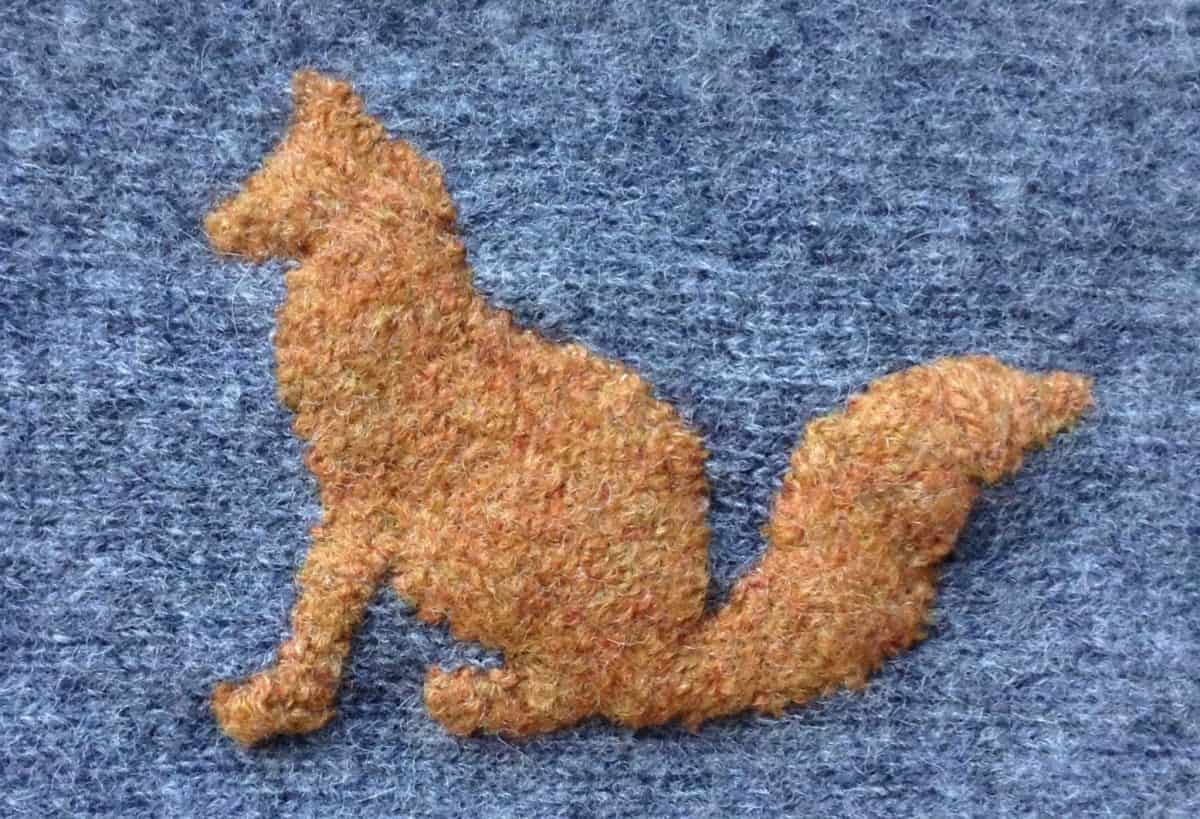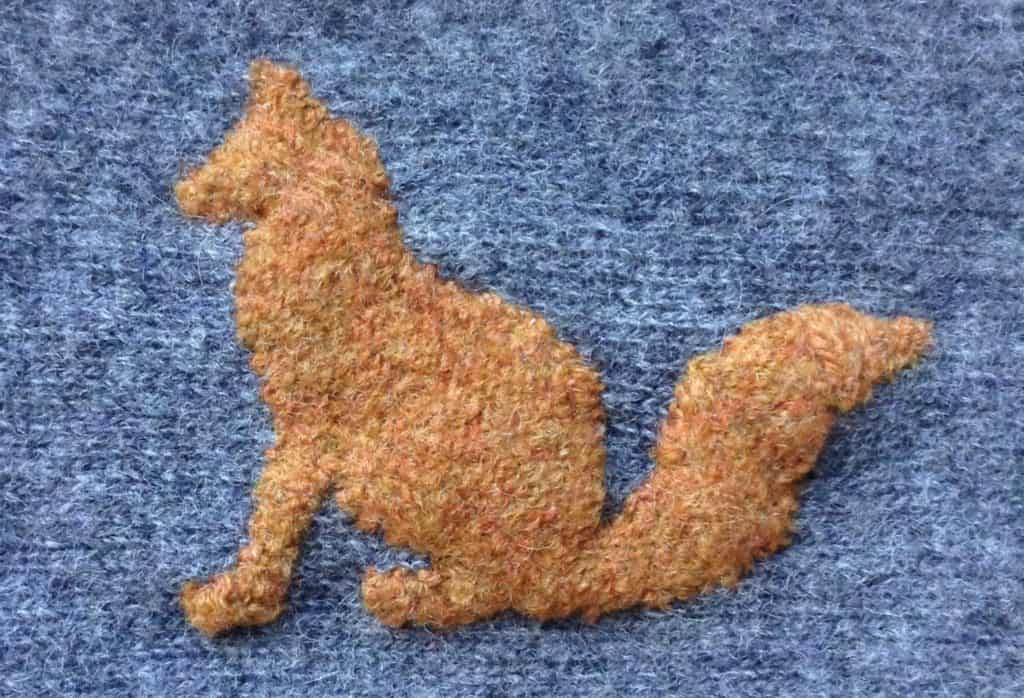 Pin